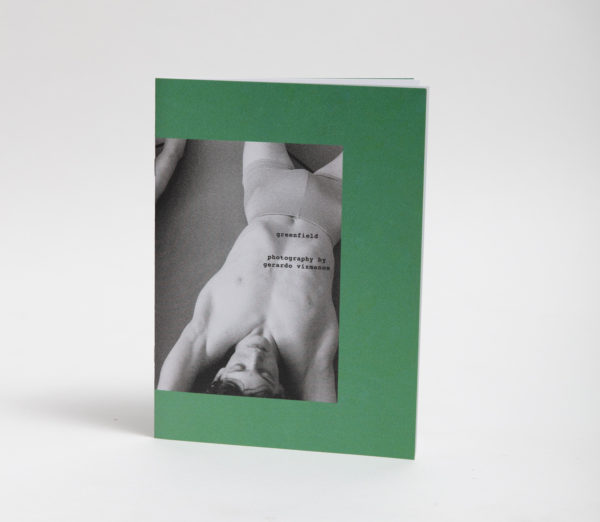 PHOTOGRAPHY BY GERARDO VIZMANOS
18: A Series of Booklets by Gerardo Vizmanos
Gerardo Vizmanos believes 18 is a magic number. He's launched a series of photography booklets entitled "18," each $18 and 18 pages long. Vizmanos' photos are all about the male figure. Young models (mostly dancers) are posed beautifully, arms stretched, bodies bent and twisted so muscles and bones can be seen. At 18, children become adults; Gerardo suggests this is what makes the number magical. That idea comes through in his photography, "When I work with some young models, I see an idealization of the memory of my own youth, not what I was, but probably what I'd have wanted to be then."
Gerardo's models hold themselves in what must be awkward and uncomfortable positions, yet the poses always end up looking natural. In one photo, a model rests his shoulders on the ground, but bends backwards so his feet are behind his head. In another, one model bends his knees, positioning himself like a chair, while the other model sits on his legs. Vizmanos is meticulous about getting each pose right. "I guess I direct a lot. Maybe too much, but this is my way of working. This is for me the key aspect of every shoot. To engage with the model to get that natural pose. It's the part I love the most." As to how he finds models willing to bend over backwards for him, Instagram and Facebook are his main sources. They allow him to find models from all parts of the world.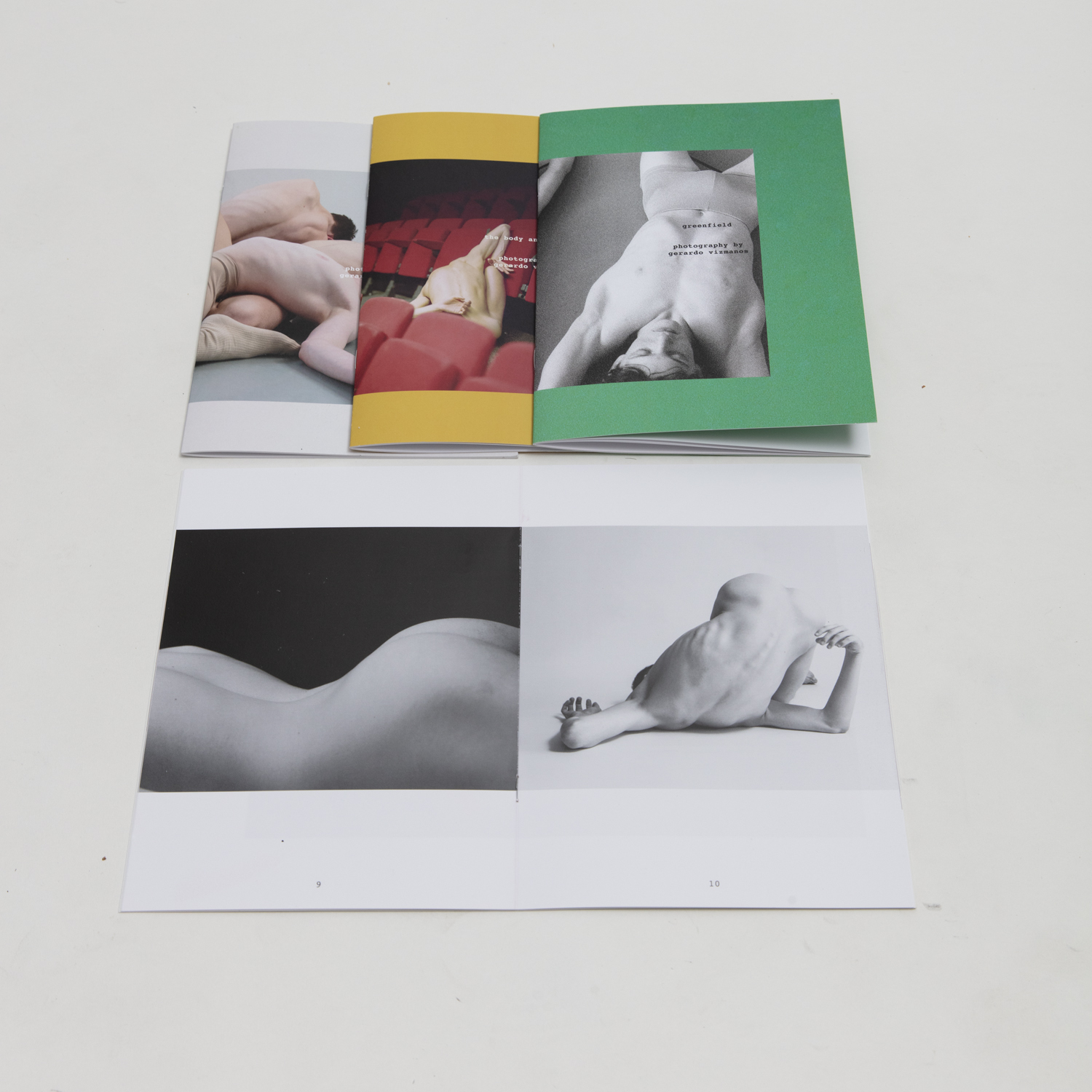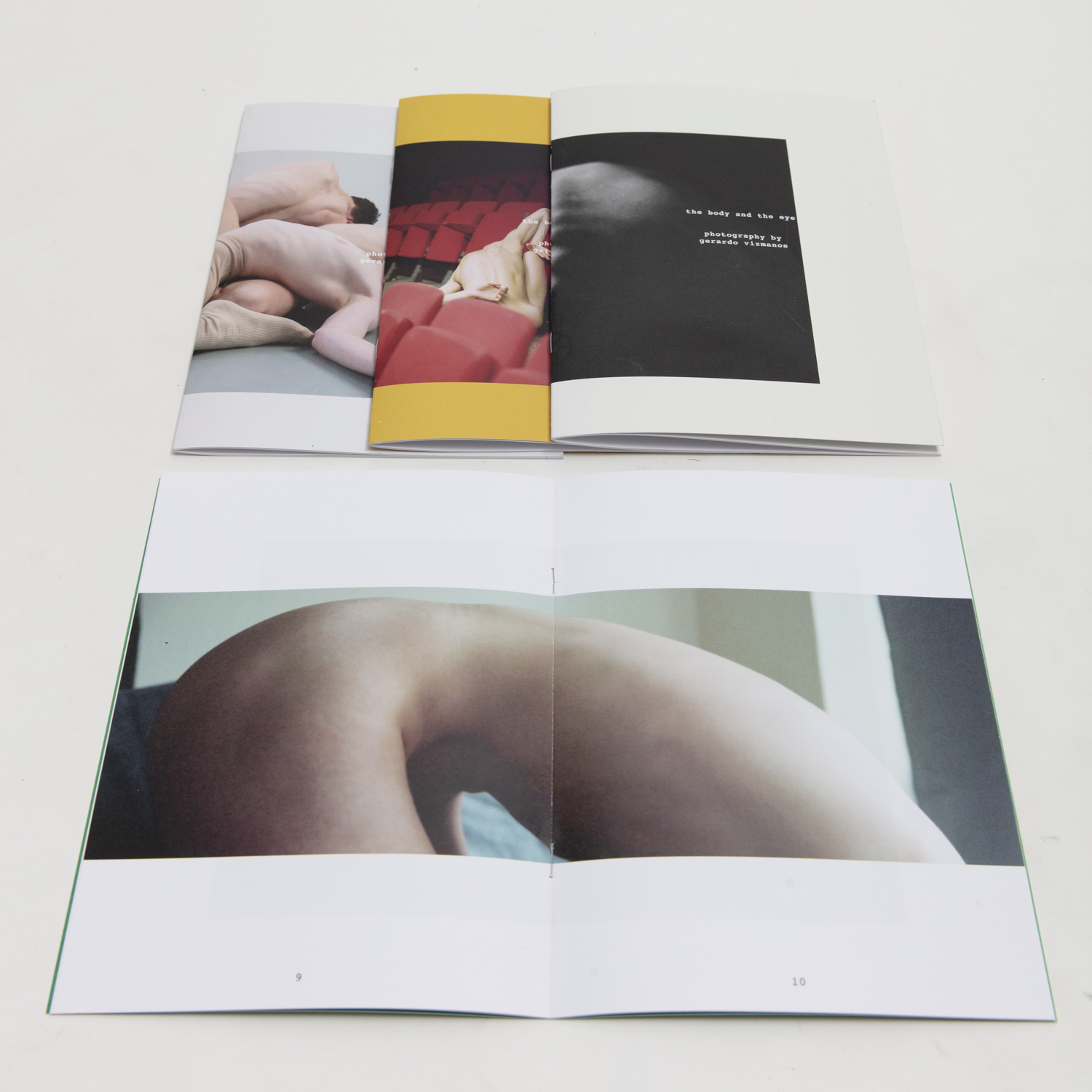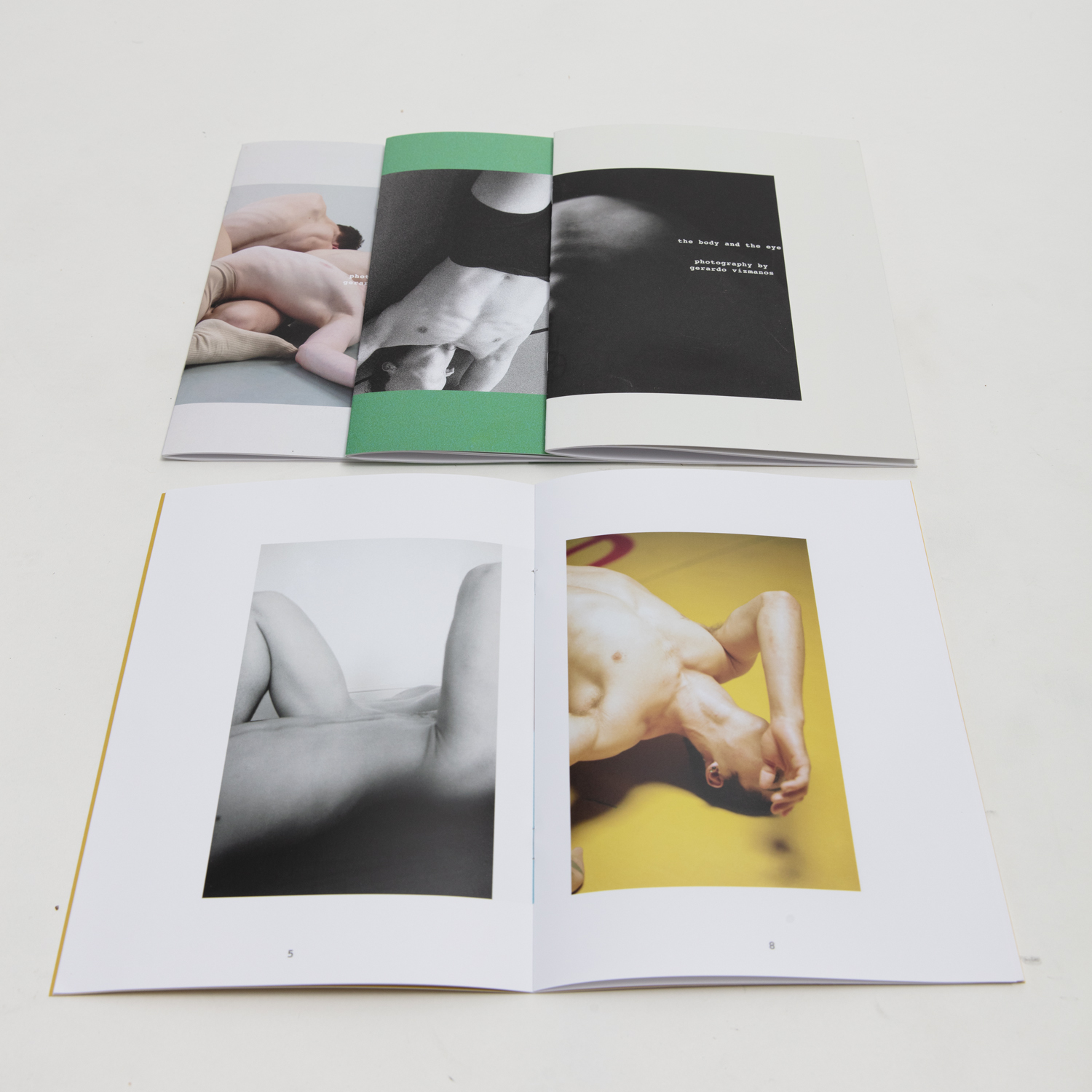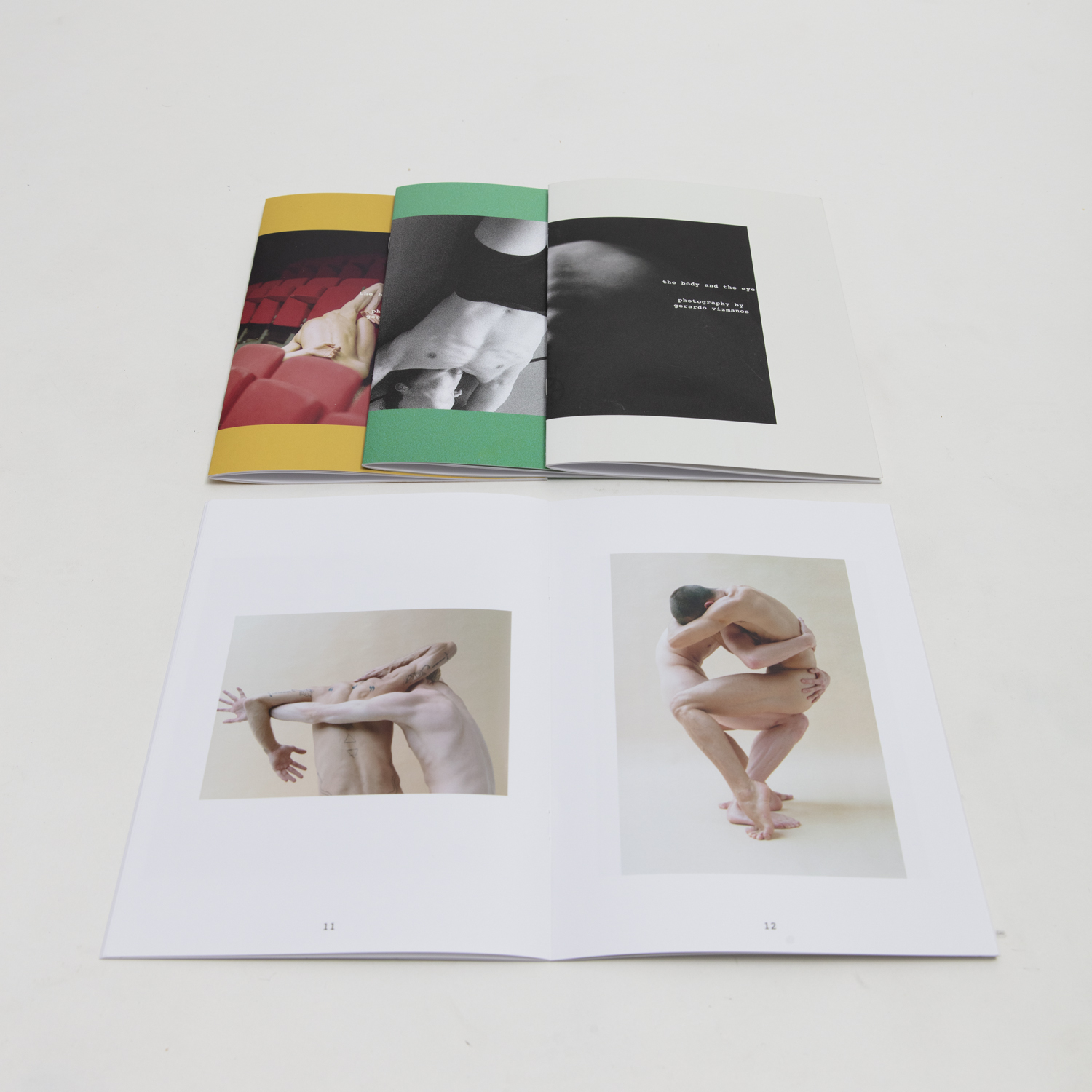 Vizmanos posts a lot of his photography on social media, but has decided that paper is the best format for his work. "A language makes sense only when it is presented as a sequence of propositions. The meaning is distorted when a word or sentence is taken out of context. The major problem with social media is that it destroys any possible context. Photographs are propositions that can only be understood when presented with no interruption." With paper, there is no interruption. Gerardo is releasing the booklets, a 12″ x 15″ photo newspaper, and next will be a book. In his work, Vizmanos is trying to capture something more meaningful than just the male figure. "It's hard to explain. I find the male figure beautiful, but that's not the main thing I want to capture. Thomas Mann said that 'Only beauty is at the same time divine and perceptible and that is why it is the path of the sensible, the path that leads the artist towards the spirit.'"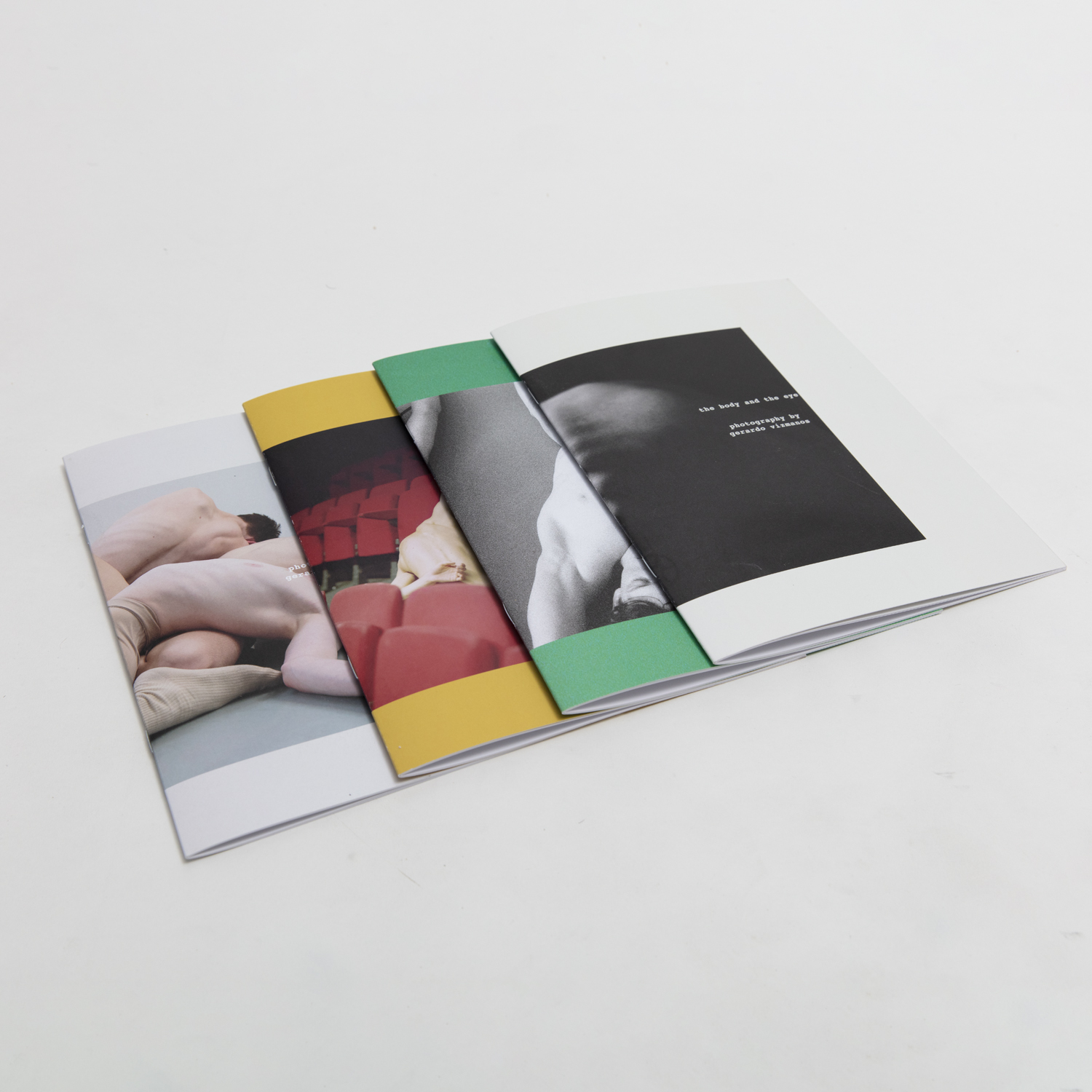 Gerardo will present the booklets, the photo newspaper, and a new poster at The Little Gallery (246 E 4th St. NY, NY) on July 15 from 6:00pm-9:00pm. The newspaper and the 18 Booklets can be purchased here.