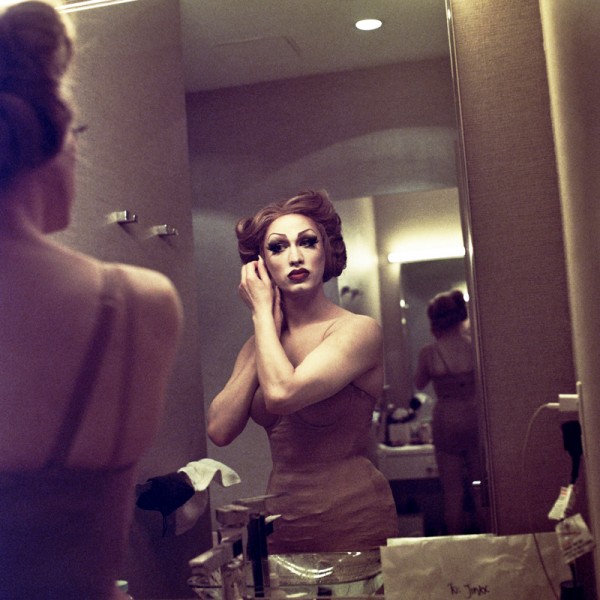 PHOTOGRAPHY BY DANIEL MOSS
7 Images of Jinkx Monsoon
Face time with the Rupaul's Drag Race winner
Thank god my friend Jessica took me to chant at a Buddhist temple before I went to shoot RuPaul's Drag Race winner Jinkx Monsoon because I needed all the calm and focus I could muster for this brief experience.
The hotel room where Jinkx was preparing for her show (and I was meant to photograph her) was super tight, like a railroad sleeping car with a little nook at the end where the make-up mirror was. There was no space to set up a light or have Jinkx lounging in the bed for the shot I pre-imagined taking. Instead I had to open the front door of the room and stand in the hallway and point my camera lens back into the room in the mirror where Jinkx was making up to take a picture.
With only one dim light on above her it was difficult to get an exposure-but enough complaining. Jinkx was an absolute angel while I photographed her pushing hair pins into place and powdering her flawless face. I asked how long it takes to do this particular make-up and she purred it can take up to three hours. Jinkx then slipped into a sexy black dress to walk over to the Laurie Beechman Theatre where she's starring in the show 'The Vaudevillians' which I watched with Abi the week prior.
The show is a true gem, like Jinkx showcasing her virtuosity as a singer, comedienne and all around entertainer. I snapped three hurried frames of Jinkx in the black dress before she left, then with a gracious wave of her delicate hand she was gone. It was pure theatre.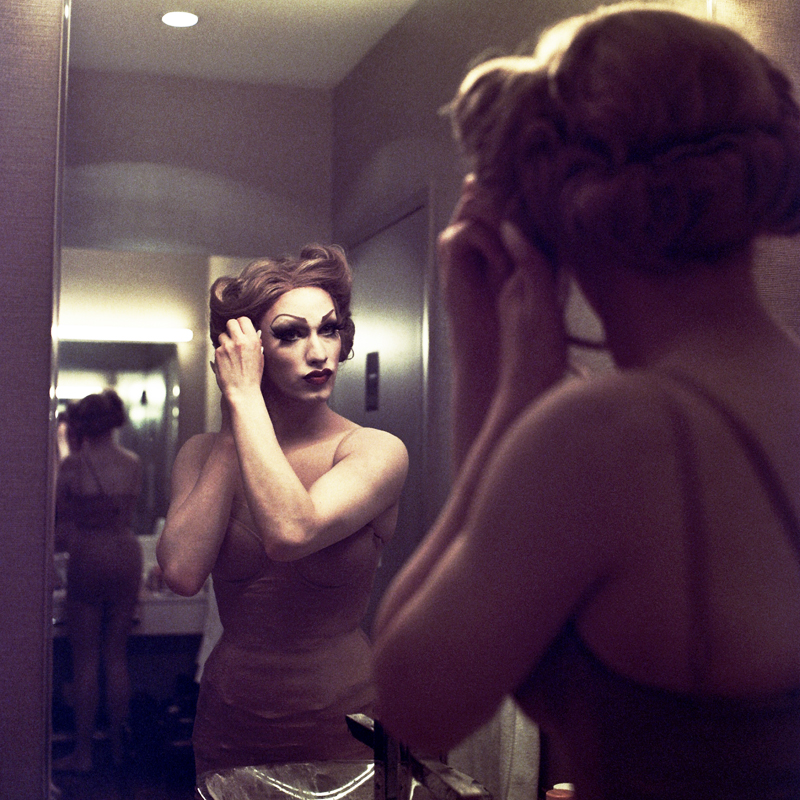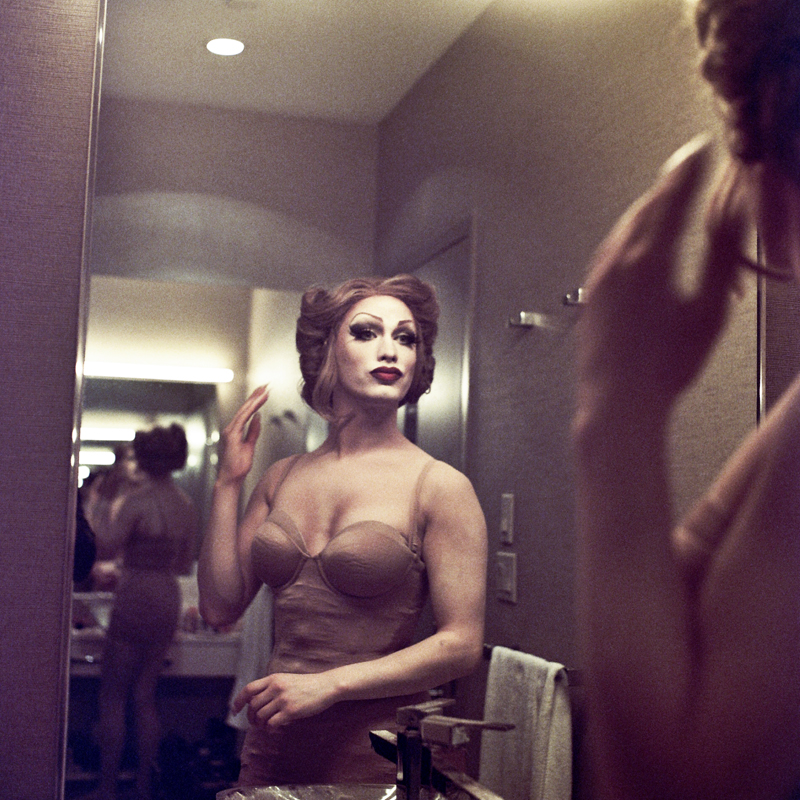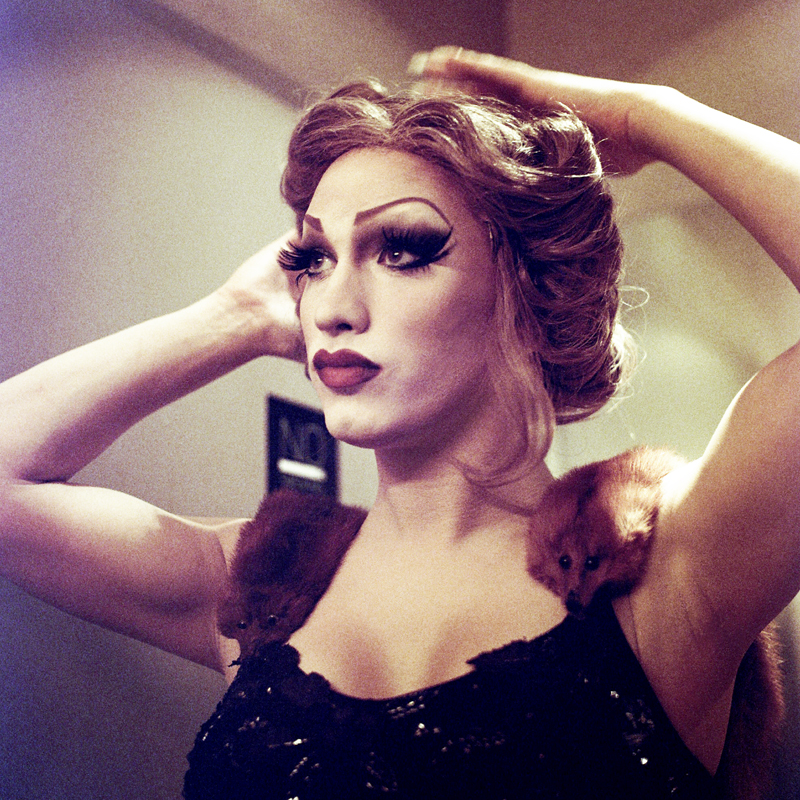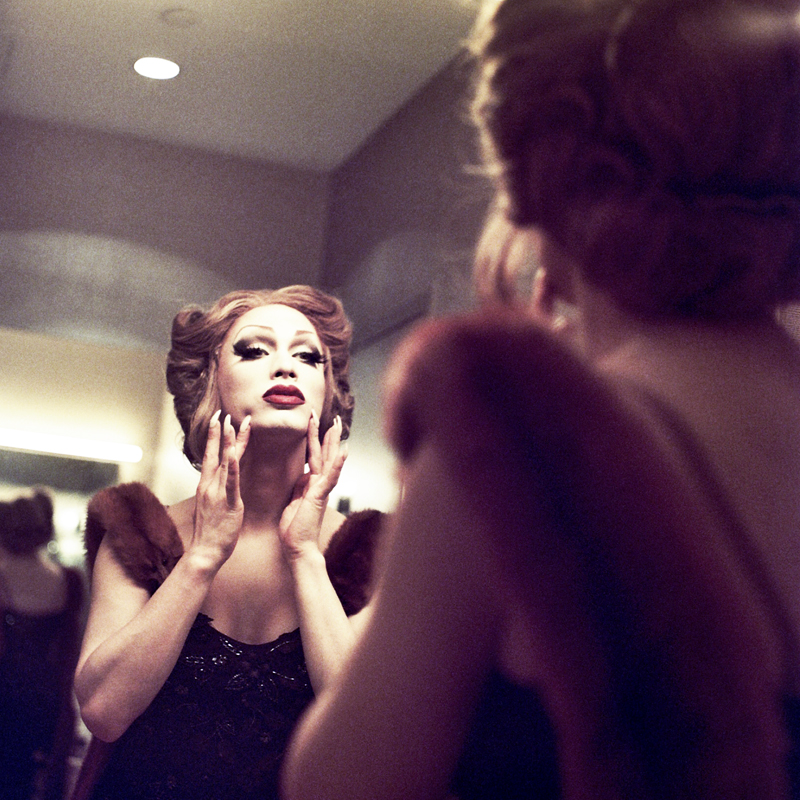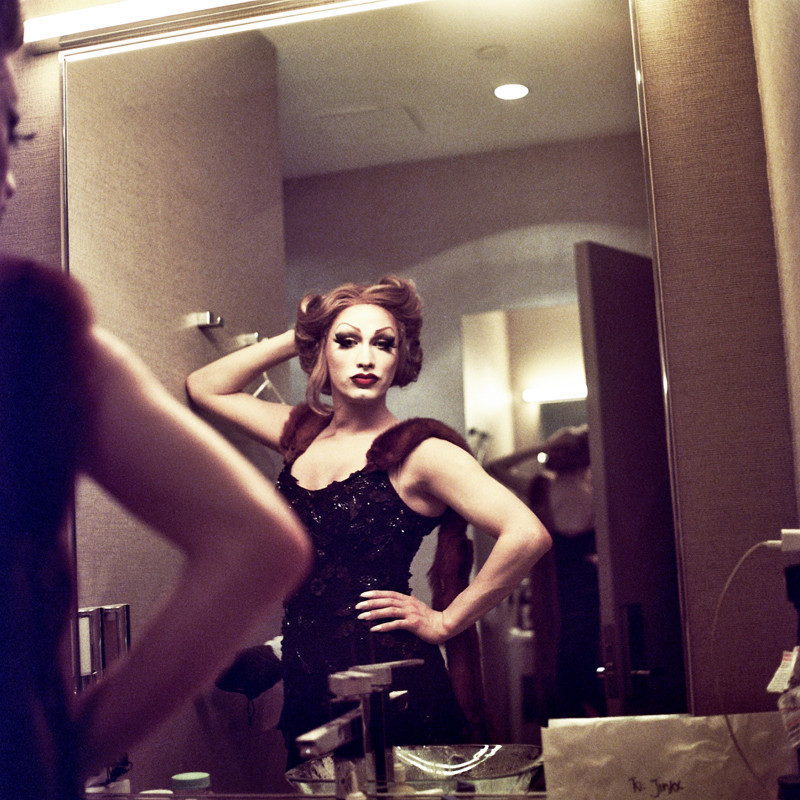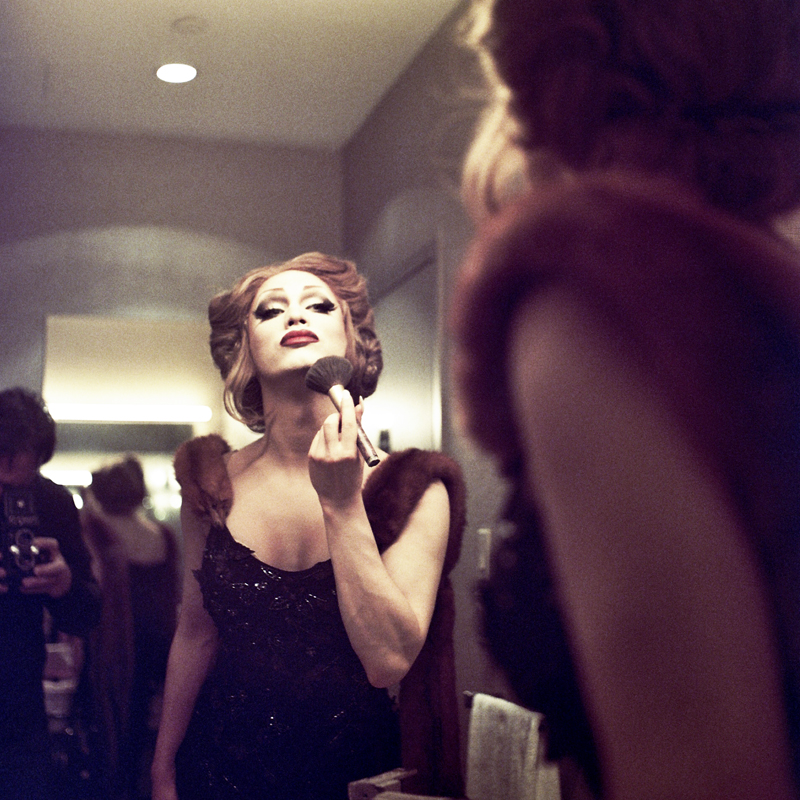 For tickets of her show 'The Vaudevillians' click here.