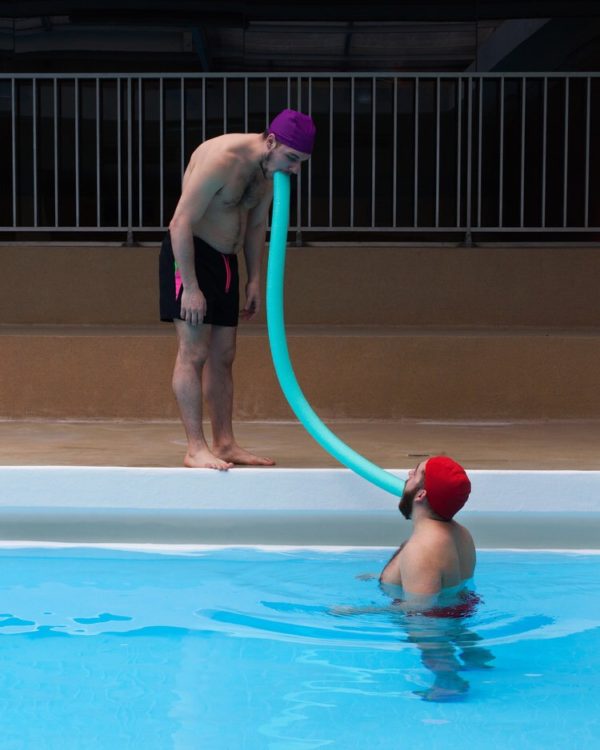 PHOTOGRAPHY BY MICKEY ALOISIO
A preview from Mickey Aloisio's latest show: Trips
Mickey Aloisio is one talented photographer. He's so talented we've featured his work in our printed magazine a couple of times (Issue 5 and Issue 9). His new body of work 'Trips' brings "together a collection of images from two seperate photographic journeys the photographer embarked on. Over the last two and half years Aloiso has photographed over 100 men in a total of 20 different cities." Aloisio's photographs have a friendliness to them that is very appealing. He often places himself in the frame and it's immediately clear that he has a connection with the subjects he's shooting. The intimacy between him and his figures is magnetic.
"What's most thrilling about the creation of each photograph, is the recognition and response, the giving and taking, and the pushing and breaking of the boundaries of the other. Which ultimately explores how our identities are challenged and perceived by the stranger beside us. Each photograph becomes a demonstration of interdependence, acceptance and vulnerability." Aloiso explains.
Join Mickey on Friday, December 14, evening for the opening reception of 'Trips' at Leslie Lohman's Prince Street Project Space (127B Prince St.). The below ground gallery gets packed quickly, and hot, so remember to check your coat (I didn't last time I was there, and was a sweaty mess.) The opening reception goes from 6:00PM-8:00PM. Should be a cute crowd — you might even run into a few of the stars of his photos, if you're lucky.