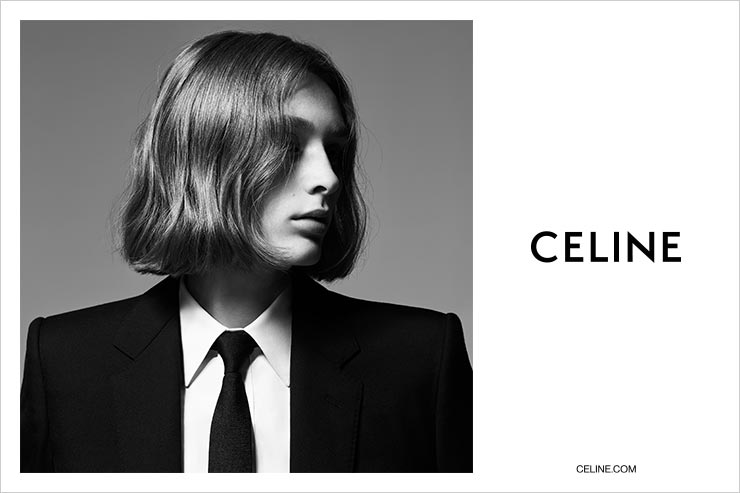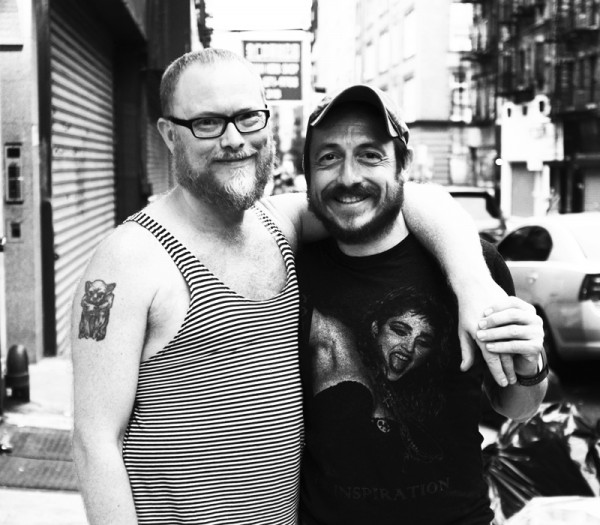 PHOTOGRAPHY BY GAYLETTER
An LGBTQ Bookstore Needs Your Help!
The BGSQD is 2 days away from raising their Indiegogo goal
The Bureau of General Services – Queer Division is a queer cultural center, bookstore, and event space, founded in 2012 by Greg Newton (pictured left) and Donnie Jochum (right). For the past 9 months, BGSQD has occupied the Strange Loop Gallery on Orchard Street. Their time there is now up, and they are seeking funds to secure a permanent site with a cafe. Their goal is to raise $50K by September 13th with crowd-funding campaign via Indiegogo. Last week, we spoke with the co-founders about sex toys and short stories, the past year on Orchard Street, and what this space means for queer New York.
How did you two get to know each other, and how did BGSQD happen? 
Greg Newton: Well let's just say it. Should we say it?
Donnie Jochum: We met online. We've been together now for 2 years and 3 months. About a year and half ago we started talking about this space. We were walking around the city, and we realized there was no gay bookstore, and the conversation just kind of started.
What were the main LGBT bookstores before they closed?
Greg: Oscar Wilde was a very small LGBT bookstore on Christopher Street. It was there for 43 years and very good for the West Village and fit the neighborhood. And then there was A Different Light, which was much larger and part of a chain, which moved to Chelsea.
Donnie: A Different Light was massive and much more in tune with the Chelsea community — it was big and brash. Oscar Wilde was very quaint and small and more of a resource than an event space. A Different Light closed in 2001 and Oscar Wilde in 2009. That left us with a big bookstore like Barnes & Noble, which doesn't stock what I like to read, doesn't identify with me in the least bit, and when I go there for assistance, the staff can't be bothered. We wanted to provide the opposite of that experience.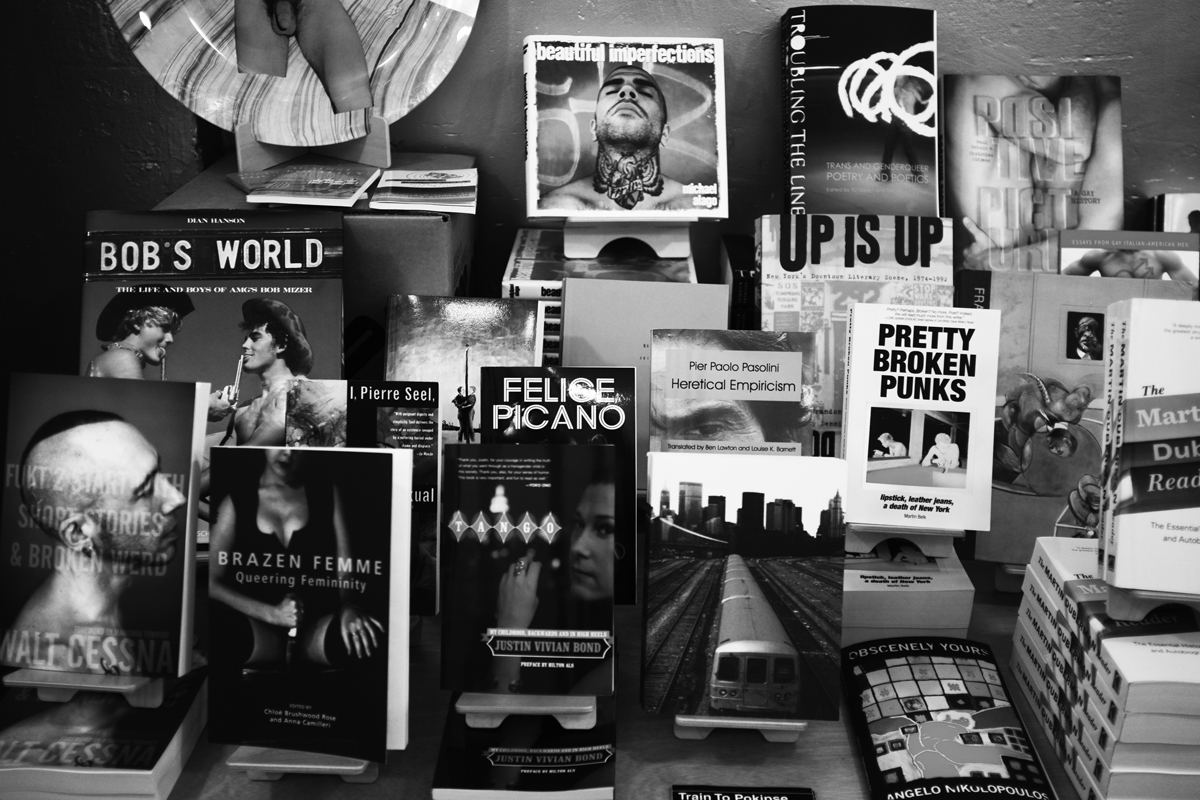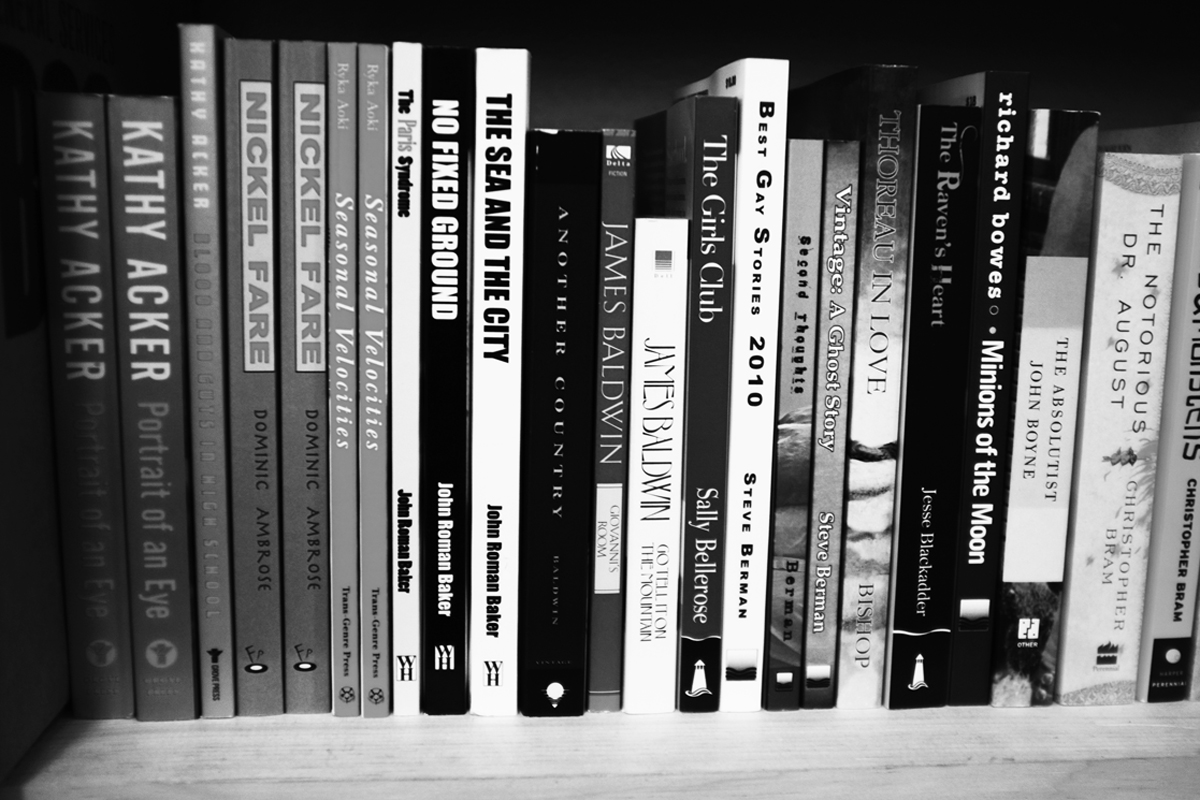 So is your inventory mostly from smaller publishers and local authors?
Greg: A lot of it, yeah. It's funny, stuff we've gotten from larger publishers that is "LGBT specific" hasn't done that well — it's not really our audience. I come from an art history background, so I wanted a strong art presence. It's great we got to be in the Strange Loop Gallery for the past 9 months, because it makes us not just a gay bookstore, but also a space for local queer artists.
Donnie: Our audience wants to find something that isn't the usual, or is publicized in the mainstream. They want something unique, something that speaks to New York, and to their identity and their experience. We do carry the classic titles of books that make up the queer canon, whatever that means, but we tend to shy away from major releases unless someone we know or trust has referenced it.
What makes for a great day at BGSQD? What makes you tick?
Greg: Usually the events. Some of the best events are the small ones because it's so intimate and you really get to talk with people.
Donnie: Long conversations with people from all over that just stop in and ask questions. We get to tell our story, how this all happened, and it's really special. That's what this is really all about: sharing a space.
BGSQD is defined as a cultural center, bookstore, and event space. How have those three titles balanced in the function of the space?
Donnie: If we had to balance it out, the events as part the cultural center against the bookstore, you're looking at 60/40 in terms of business itself. Business generation occurs through the events because we pull traffic and that generates book sales, so none of those titles are exclusive.
Greg: The work we have here speaks for itself, but it's in relation to the surroundings. When we have a café we hope for something more intimate and not people just stumbling in. Which we do have often, and then they see there's naked people or a dick on the wall, or a giant photo of a pussy. And then sometimes they walk right out.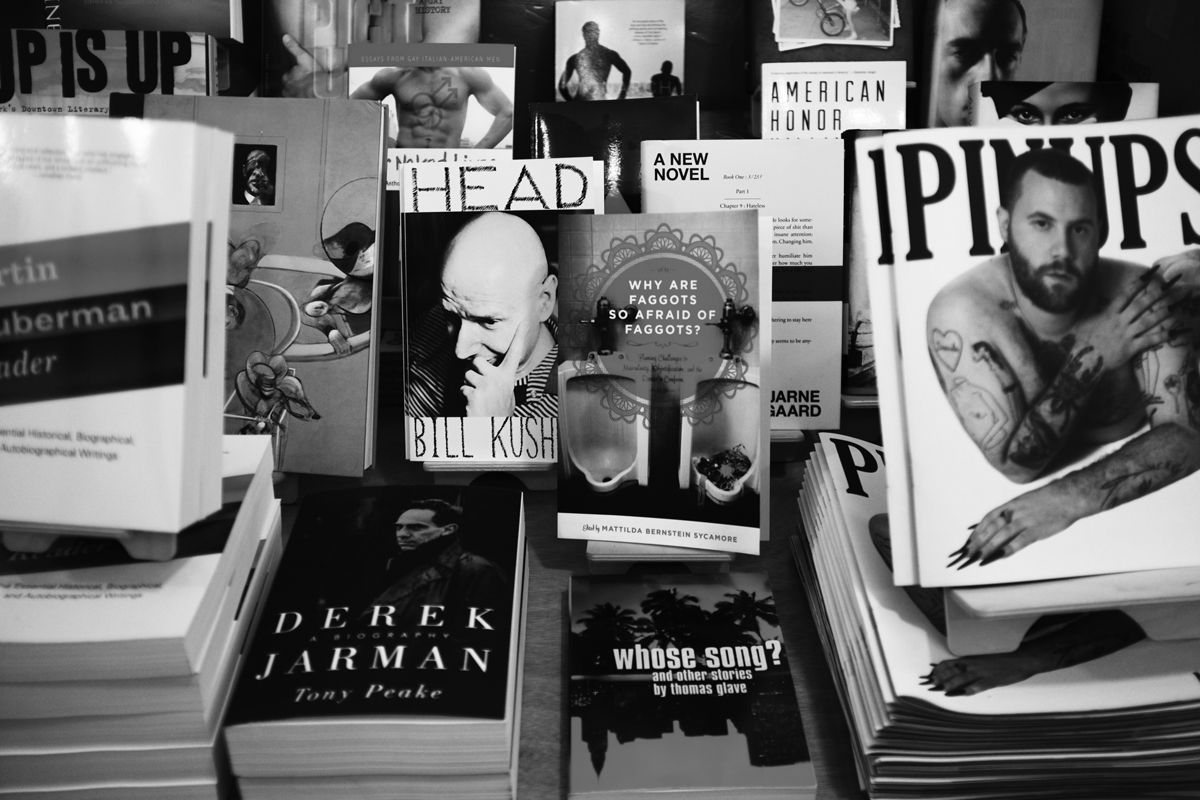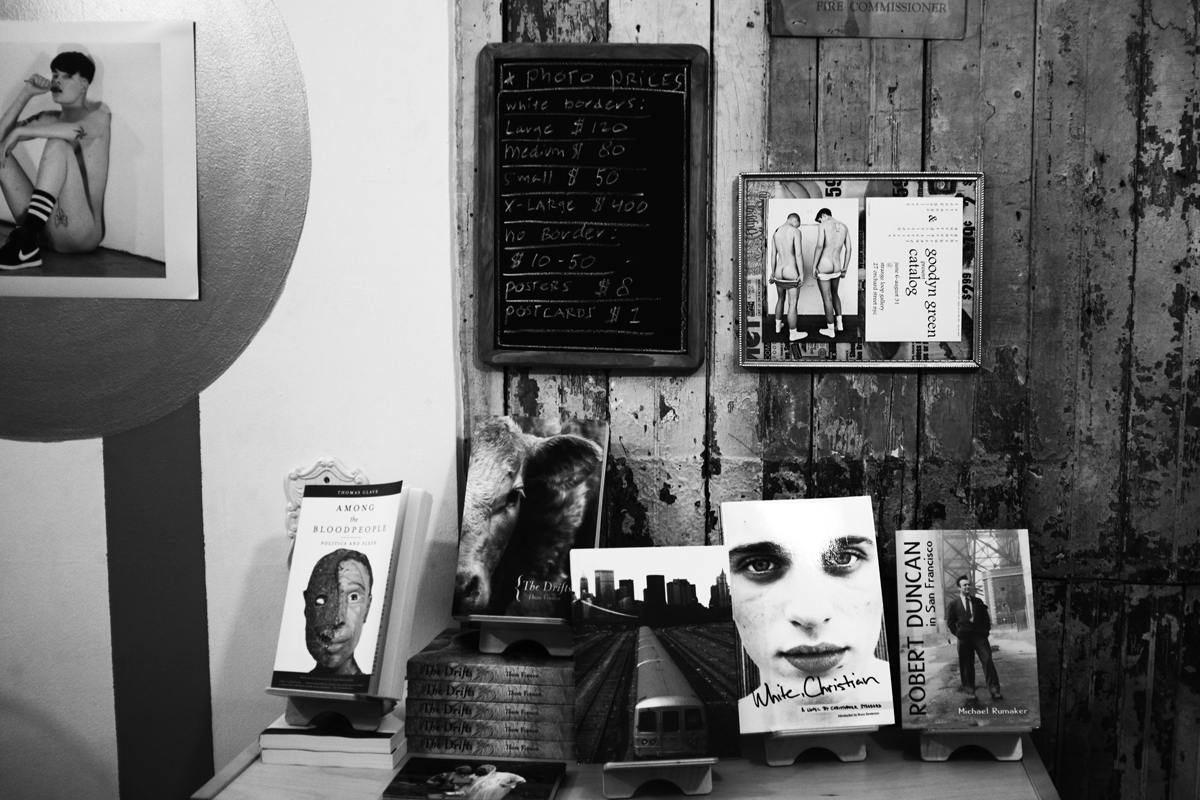 Would you ever consider expanding your market to sex toys and other products?
Donnie: I have trepidation going that route because there's already so much of that in the market. I don't know that it would be beneficial or boost the current selection or feeling of our space, unless it's something more artistic that someone makes on their own, and is not commercially producible.
Greg: Artisanal dildos!
Do you see a variation of demographics among visitors?
Donnie: The bulk of the crowd is in the 22-35ish range, and they appreciate the space and it registers with them. It's a good mix of M, F and Other — I'm very happy with the diversity we're getting. We want to be representational.
Greg: Scenes in New York have been separate in terms of ages and gender, but younger people are open to and interested in changing that.
What's a rad queer, mixed event you've gone to in New York?
Donnie: I've only been to one event since 2000 I felt was truly queer: Pussy Faggot on Delancey. It was drag and trans and everything – with an edge.
Greg: Squeezebox was great—it much more "punk rock fuck you." I like that! I also went to the Clit Club once back in the 90s, which I loved. I think gay men often have this stereotype of lesbians being difficult or dowdy or whatever, but Clit Club made me be like "Wow, I wanna be a dyke! This is cool!"
Do you have any favorite or memorable moments from the past 9 months?
Greg: Ooo yeah, a lot.
Donnie: There are SO many.
Greg: The visitors who've had come through have been pretty amazing. Jim Fourat, Penny Arcade, Martin Duberman, Edmund White, Sarah Schulman, Annie Lanzillotto, just to name some amazing queer writers and activists, have been extremely supportive of BGSQD. Those moments were pretty memorable.
Your goal of 50K is pretty ambitious. What do you plan to do with it?
Greg: There are always expenses you don't think about, and we wanted to leave room for those. Of course it's New York real estate, so it's a good sum to handle the space itself, and then get equipment we need for the café, and a projector and screen for events.
Donnie: And then there's building our online presence, where we make things available not just here in the space but in the virtual universe. Having a site will help us promote local artists and their work to a larger community outside New York.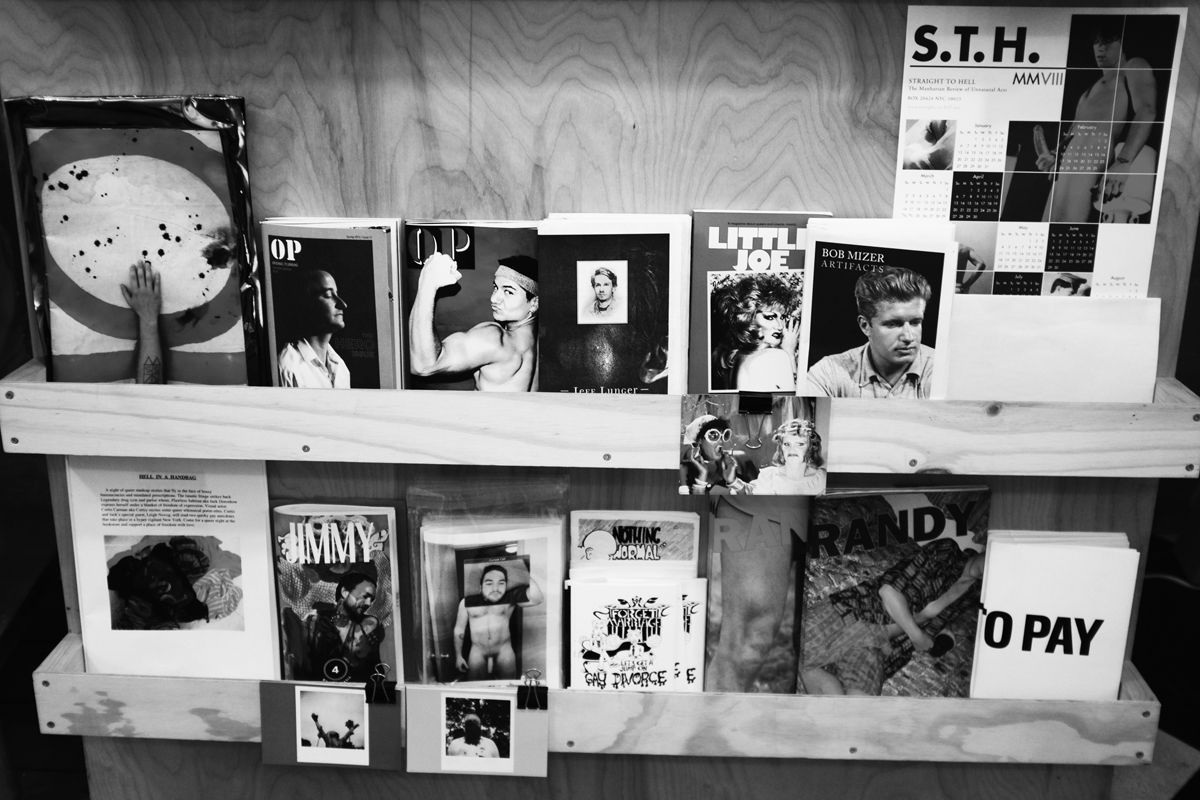 Why should people give to your Indiegogo?
Greg: Culture takes cultivating, and that means activity — it doesn't just happen. And that is why there is a need for a physical space.  There is something entirely different about being in a space where you interact with people directly and unmediated.
Donnie: We hope queer cultural influencers, activists and educators will continue building community in our city using this space. We are making this happen because we believe in it and want it to happen. We have the backing of the community that we've met and needs this space. They want us to continue, so we're going to continue.
Donate, help, spread the love…