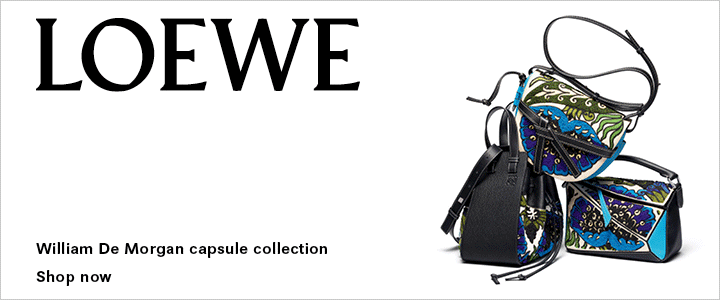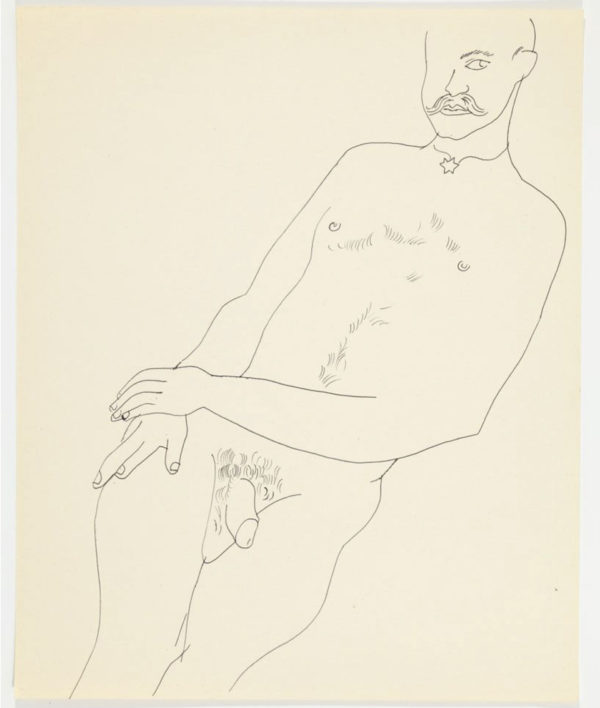 Andy Warhol, Reclining Male Nude Partial Figure, 1957.
Andy Warhol: By Hand, Drawings from 1950s-1980s
In 1982, Andy Warhol, and several other artists, established the New York Academy of Art, a school focused on traditional education in drawing, painting, and sculpture. Warhol provided funding as well as creative input, and now, more than three decades after his death the academy has put together a new exhibit. Andy Warhol: By Hand, Drawings from 1950s-1980s features drawings and sketches from throughout Andy's life. Over 150 drawings will be on view — many of them never before exhibited in the United States.
Among many artworks, there are male nudes, which were drawn in the 1950s and never meant for publication or exhibition. It was illegal to distribute that kind of content back then, so the sketches were used just for Warhol's studies — men laying naked on their backs, depictions of penises, butts. Also on view are sketches for a "Boy Book," a study of the male face and figure, which was never completed. Andy drew his male friends, but gave them long eyelashes and added little hearts to some of the portraits. There's a subtle femininity to these men that helps them appear boyish. Separate from those sketches are a collection of male portraits. Men with their bodies relaxed, their legs spread, often shirtless.
A founder of the Andy Warhol foundation, co-curator of this exhibition, and longtime friend of Warhol, Vincent Fremont explains, "It is important for people to know the vital role drawing played in Andy Warhol's life as an artist. By focusing only on Andy's drawings, this exhibition is a way to highlight without distraction Andy's innovative process and experimentation which encompassed pen and ink, ballpoint pen, blotted line, graphite, and acrylic paint." It is well known that Andy sketched in the beginning of his career, but, as this exhibit makes clear, Andy continued to sketch throughout his life.
For those of you that want more Warhol, Warhol's work is also being exhibited at the Whitney Museum. The exhibit is entitled, Andy Warhol — From A to B and Back Again and is on view until March 31. Andy Warhol: By Hand, Drawings from 1950s-1980s is co-curated by Vincent Fremont and Academy President David Kratz. It is on view until March 10.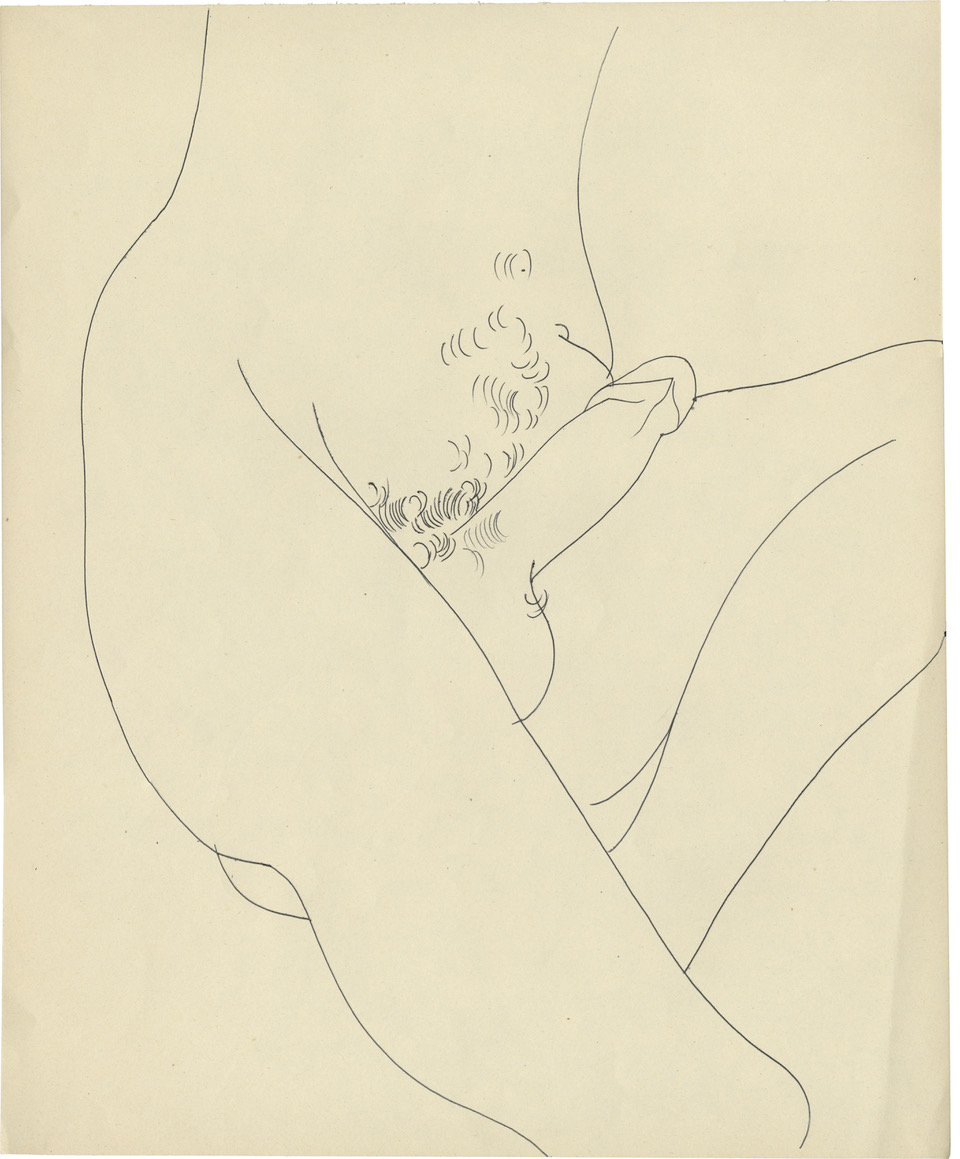 Andy Warhol, Excited Male Torso, 1957.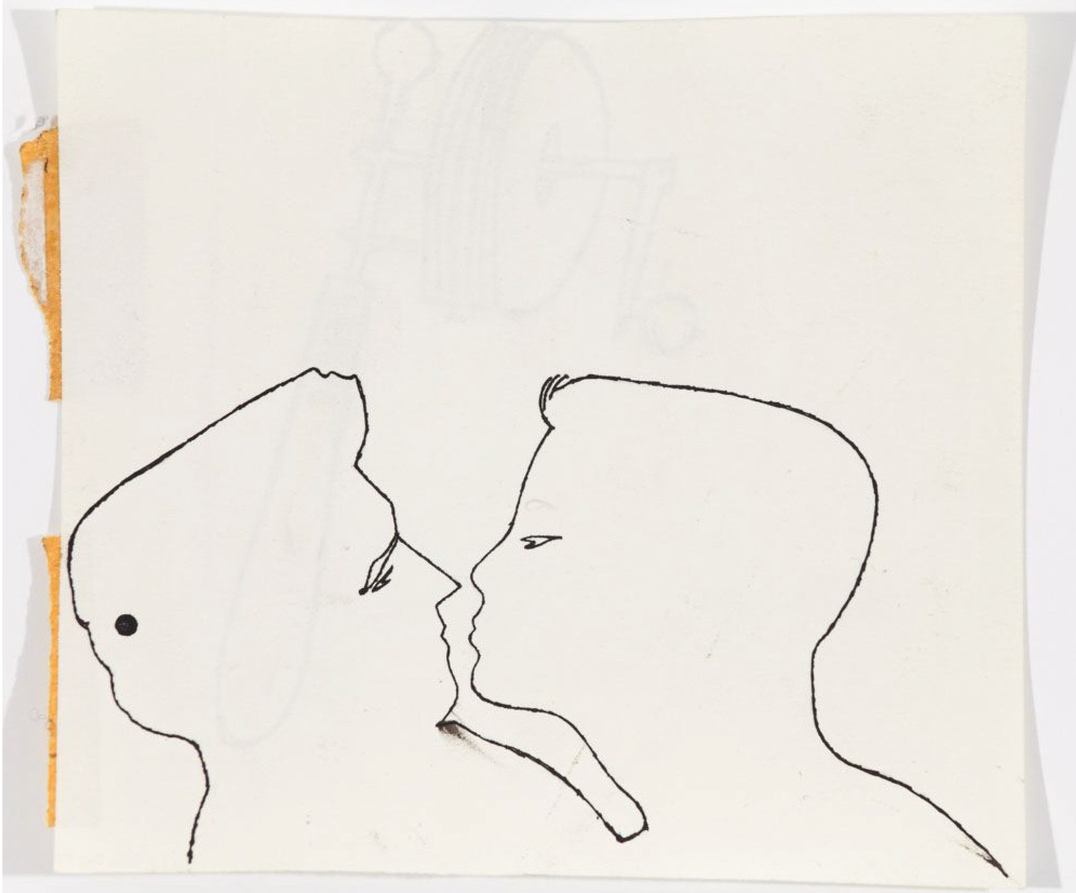 Andy Warhol, Two Male Heads Face to Face, Outline, 1952.
All drawings courtesy The Andy Warhol Foundation for Visual Arts/Artists Rights Society (ARS).