Congratulations to the Stonewall Inn on becoming the first National Monument to LGBTQ rights.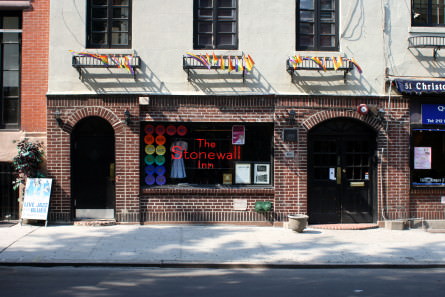 Gay bars are important to the queer community. One in particular, The Stonewall Inn, is where the modern gay rights movement started. Please enjoy our 360 visit to the Inn, with commentary from Tree, who has worked there, on and off, for 47 years. He was there in 1969, on the night the bar was raided, and the patrons decided to finally fight back.
Please congratulate the bar on it's designation by our President Barack Obama as the first National Monument to LGBTQ rights.
Check out the 360 video we made with a Samsung Gear 360 camera.  …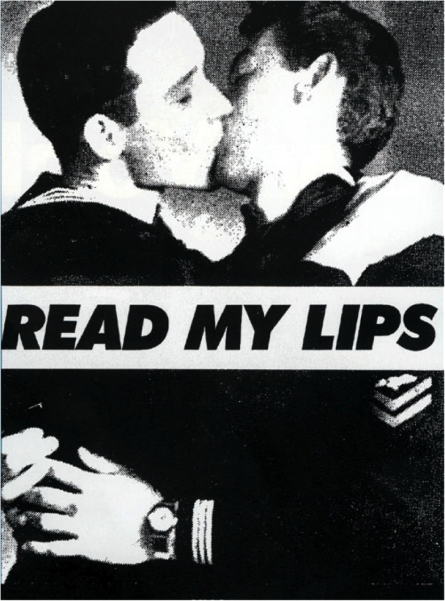 At times like these it's easy to lose hope. Yesterday's attack was astounding in it's brutality. However when I feel myself falling into despair I always remind myself of this stupid, yet insightful scene from Terminator 3 (bear with me). In this particular scene the Terminator has come to rescue a young John Connor, as he is chocking on tear gas. John tells the Terminator to just leave him. He has given up. He hasn't accepted what his mother had told him his whole life, that he is "the one," the leader of the resistance who will save them all from the robot army. The terminator, registering his state of despair, grabs John by the neck, and lifts him off the ground:
John Connor: Just leave me here. I'm not the one you want. You're wasting your time.
Terminator: Incorrect. John Connor leads the resistance to victory.
John Connor: How? Why? Why me?
Terminator: You are John Connor.
John Connor: Christ! My mom fed me that bullshit since the cradle! Look at me! I'm no leader! I never was! I'm never gonna…
John Connor: [is choked by Terminator]
John Connor: Let go!
Terminator: You're right. You're not the one I want. I'm wasting my time.
John Connor: Fuck you, you fucking machine!
Terminator: [releases John] Better.
John Connor: What, you were just dicking with me? …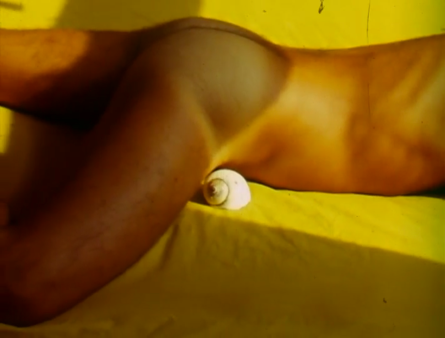 Dirty Looks: On Location is a film series created Bradford Nordeen. Tonight (Wednesday 1st July) he has enlisted Sam Ashby and Ginger Brooks Takahashi to curate the first screening for 2015.  Sam Ashby is a London based artist, designer, writer and he has been a long time friend to GAYLETTER and we can vouch that his taste is unique, and impeccable. He has a great talent of sniffing out under-appreciated queer films that are worth re-watching. His film publication Little Joe has been around since 2010 and is a wonderful "forum for the discussion of film around subjects of sexuality and gender within a queer historical context."
The event takes place at White Columns on east 13th street. If you're unfamiliar with the space here's a little backstory: White Columns is "New York's oldest alternative art space. It was founded in 1970 by Jeffrey Lew and Gordon Matta-Clark as an experimental platform for artists. 
Ginger Brooks Takahashi is the "co-founder of LTTR, a queer and feminist art journal, and projet MOBILIVRE BOOKMOBILE project, a traveling exhibit of artist books and zines. She received her BA from Oberlin College, attended the Whitney Independent Study Program, and is a member of the touring musical act MEN."
The event sounds super interesting, the films being shown are drawn from Ashby's archive of movies made on Fire Island, and is "activated through Ginger Brooks Takahashi's live modular synthesizer soundtrack, Fire Island Film + Sound is an audio-visual experience that explores the Island as a site of queer exile, utopia, sexual liberation and trauma."
We just got back from Fire Island last night. …

See the original director's cut at the Film Society of Lincoln Center.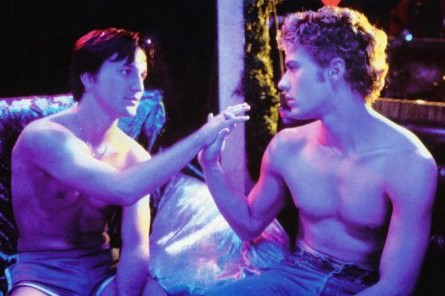 The critically panned (but still hot) 1998 film 54 starring Ryan Phillippe, Mike Myers and Salma Hayek (about the legendary nightclub Studio 54) was waaaaay gayer before power producer Harvey Weinstein got his chubby little hands on it to cut out over 44 mins of queer scenes to make it more "palatable" to mainstream audiences. I remember when this film first came out, thinking there was something missing from the story, that something was being held back. It definitely had a queer undertone, but never delivered much more than a bunch of a scenes with a shirtless Ryan Phillippe (which was greatly appreciated) and Mike Myers rolling around a bed piled with $20 bills. It's good to finally hear the real story behind the film. Here's how it went down:
"Writer-director Mark Christopher spent five years researching the disco scene to sketch this authentic portrait of the notoriously outrageous party palace ruled by its founder, unctuous Steve Rubell (Mike Myers, in an acclaimed dramatic turn). When test audiences condemned some of the film's controversial content (involving Ryan Phillippe's busboy turned bartender and Breckin Meyer's husband to club-diva Salma Hayek), Christopher was asked to recut the film and reshoot key scenes, including the finale. Seventeen years later, the filmmaker's intent, which includes 44 minutes of never-been-seen material, has been restored. "The path of excess leads to the palace of wisdom," claimed Rubell, and Christopher's director's cut honors that Dionysian vision."
Come see the original edit, in all it's gay glory this Tuesday, June 23rd at the Film Society of Lincoln Center. …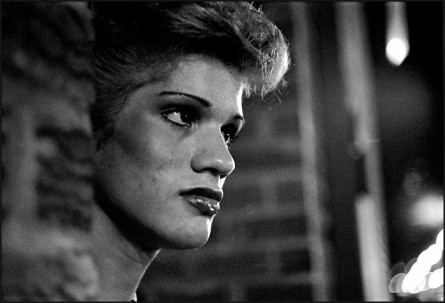 I started "going out" — but OUT when I was 16 was in 1979 when the blood ran thick and cold in the streets of the Meatpacking district and you didn't want to linger on a steamy summer day, the stench would gag you. But, oh the nights, any season, were truly magical, all the most exciting bars and clubs were there, something for everyone: The Anvil, The Mineshaft, The Lure and even a place I dared to go in called Hellfire. I hadn't thought about those places in ages until I happened upon this extraordinary show of black and white documentary photographs of the era called, "A Buried Past, Forgotten Stories: The Sexual Underground of the Meatpacking District before Gentrification — The Photographs of Efrain John Gonzalez," (now on view at the visionary bookstore, gallery and performance space BGSQD in the LGBT Center) I found a succinct quote about Efrain that might clue you into the aesthetic push and content of his photographs: "An internationally published photographer who for the past 30 years has been seeking real life images that tells a story of people finding the paths to their souls, finding their bliss with piercing, branding, cuttings, tattoos, implants, leather and a whole lot of radical sex and sexuality."
You can't help but feel a bit like a voyeur peering at these intimate images of the meatpacking district, the streets, the clubs and all the crazy kinky sex people were having in them. …

The eclectic festival is back for another year. Check out the interview we did with its curator from last year.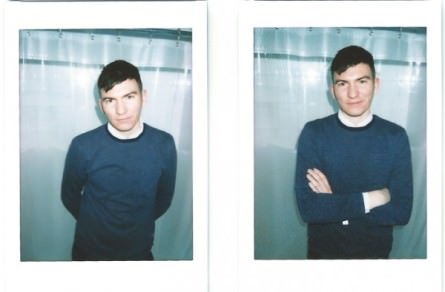 To many LGBT-identifying people, the word "realness" evokes a very specific image in queer history. It's the sequence in Jennie Livingston's 1990 documentary Paris Is Burning, in which several late 80's NYC queens display what "realness" truly means: to blend seamlessly into heterosexual culture despite your queerness. It's about being a walking contradiction, gender-bending your way into what culture has deemed the norm. It's about being able to pass for something you're not and subverting the entire image you're conveying in the process. At American Realness, the arts festival currently happening downtown at Abrons Art Center, creator Ben Pryor (pictured) has adopted this word to perfectly represent a series of new performance, dance, and art events that repurposes "realness" for a newly growing subset of American and international art.

We asked a few questions to Ben about the future of American Realness, doing homework in the BAM Opera House as a kid, and what "realness" means in the context of the artwork and performances on display at this year's festival. Check out the full interview below.
What is your background in the arts? Are you an artist yourself? My mom was a publicist for contemporary classical composers. David Lang, Michael Gordon, Julie Wolfe, the Bang on a Can scene, Michael Nyman, John Corigliano… I grew up going to atonal music concerts, being seated between critics, forced to behave myself backstage at theKnitting Factory at age 12, or doing homework during sound check in the Opera Houseat BAM. …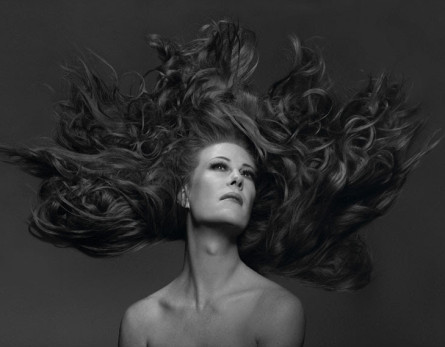 Justin Vivian Bond (pictured) is like the patron saint of GAYLETTER. I can't tell you the number of times we've featured events featuring V. If it was anyone else you might be forgiven for thinking our coverage was overkill, but with Justin — no one can get enough. Which is why we are so excited to help celebrate Justin on Wednesday, October 22 at the Cock. It's technically a fundraiser for NYPAC, a non-profit organization that supports performance art.
The location for the benefit is especially fitting for Mx Bond, "who performed at The Cock's original 12th Street location every Saturday, and was the first performer to christen its current — and soon to be former — incarnation. This benefit will be an opportunity to celebrate both Mx Bond and the history of the East Village and Lower East Side, which have been so actively intertwined."
There's going to be performances by Joseph Keckler, Erin Markey, Casey Legler, DJ Lina and Juliana Huxtable. It's also highly likely that Justin will perform at some stage during the night (we can't promise that, but it's highly likely). Grab your tickets now.
Benefit Gala $150, After Party $50, Gala 7:00PM & 10PM, Wednesday, October 22, The Cock, 29 2ND AVE, NY. Buy your tickets here!  …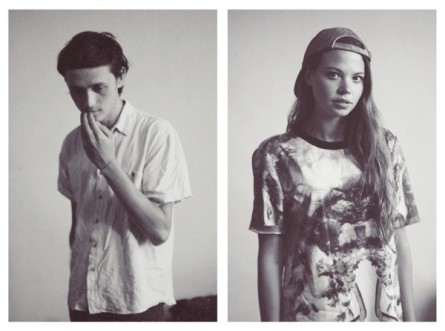 Being an Australian in New York means I have my feet planted in the cultural worlds of two countries (I'm so cool, I know). This is most useful for when I want to act like a dick and be one step ahead of Americans when it comes to awesome Aussie cultural imports: "Ja'mie? Sure it's funny but you should really see We Can Be Heroes, that's by far Chris Lilley's best show."
It's not often I get to do this when it comes to music (sorry Australia), however recently I discovered an addictive new musical duo named Klo who herald from my hometown of Melbourne. They're so new that they only have two songs on their Soundcloud. Make Me Wonder, the song below, is my favorite. It's a soft and smoked out song that seems to float from note to note — and I've had it on repeat for the last 20 mins.
Klo is the project of Melbourne-based cousins Chloe Kaul and Simon Lam (also of Ill's). I'm sure they'll be touring here any day now, at which point you'll be able to say to friends with an air of contempt "Oh yeah I heard them like 3 months ago, you just discovered them?? Weird."
[soundcloud url="https://api.soundcloud.com/tracks/142136411″ params="auto_play=false&hide_related=false&show_comments=true&show_user=true&show_reposts=false&visual=true" width="100%" height="450″ iframe="true" /] …

New doco explores the real life of a queer man who robbed a bank to buy his girlfriend a sex change operation.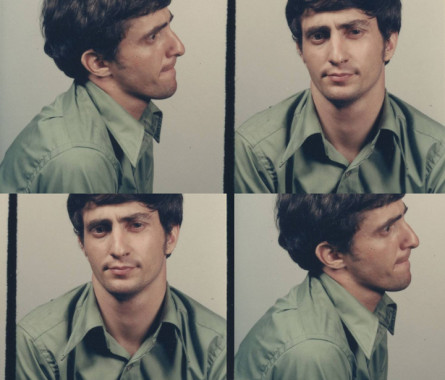 The story is so wild Al Pacino made a movie about it (Dog Day Afternoon 1975). Directed by Allison Berg and Frank Keraudren The Dog tells the story of John Wojtowicz, a man who attempted to rob a Chase bank in Brooklyn in 1972 in order to buy his girlfriend, Liz Eden, gender-reassignment surgery (she was a trans woman). The robbery lead to a 14-hour siege that made international headlines, and a long jail sentence for John. 
As John says in the trailer below, he's a true romantic. What lead him to making, what he considered to be, the ultimate romantic gesture — robbing a bank so his girlfriend could become the woman on the outside that she was on the inside — is explored in-depth in this film that was shot over 10 years. Using old news footage of the robbery, along with 10 years of interviews with John, and also interviews with many of the leaders of the gay liberation movement at the time, The Dog is a fascinating film.
John was a true pioneer of the gay rights movement. He loved sex and was unabashed in his desires for men, once even making out with a cop on the street after he called him a "faggot." Way before same-sex marriage was even discussed in the media, John helped organize one of the earliest marriage equality protests and he was an active member of the Gay Activists Alliance. But more than anything he was, and is, a great storyteller, something this film brilliantly illustrates. …


David Orton and Nick Schiarizzi are two lovely friends of mine who as DJs (Nick at the CHERYL parties, David at the Mormon Church Dances parties) had begun to feel a little boxed in by what they were expected to play. Music at most big parties can be a little…monotonous. You know, just beats, no lyrics, it's like one loooong song is being played the whole night. Which is fine if you're on drugs and you want to dance for six hours straight, but otherwise it can get a little tedious. So anyway, they decided to create a party where they could play whatever the hell they liked. Something laidback, easy.
So what else should you expect from the event? Well, first there's no cover, second your obviously encouraged to bring poppers (make sure they're artisanal — perhaps cedar wood and Peruvian mint flavored), and lastly, the music, most importantly, is going to be fun. This place is always full of cute boys and a surprising number of lesbians. They also serve frozen margaritas in a bunch of different flavors, which really seals the deal for me. That's about it. Hope to see you there! —TOM
No cover, 11pm to 4am, Friday August 8, One Last Shag, 348 Franklin Ave, Bk, NY.