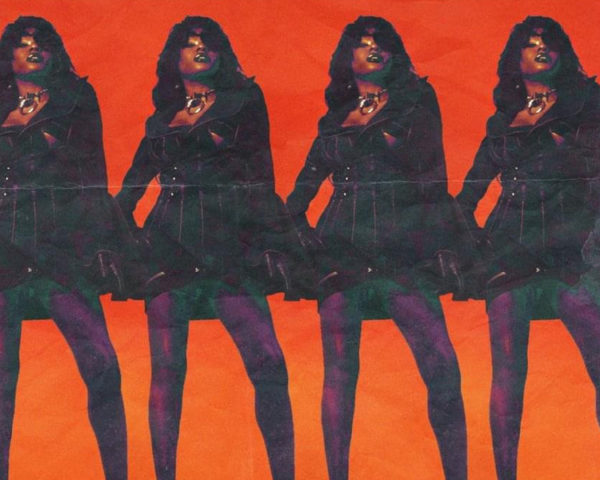 beezshotme
AZEALIA BANKS – ANNA WINTOUR
A hard-hitting homage to disco divas and ragers everywhere.
Serving CEO of Kunt, Inc. on the cover for her new single, "Anna Wintour", Azealia Banks has fully returned after three years of chaos and controversy, handicapped throughout by mismanagement and a market-wide blacklisting that associated her name with everything befouled, wicked, and just plain unsavory. She has persisted, however, receiving universally positive reviews for her acting in Love Beats Rhymes, and independently releasing some standalone tracks to keep her head above water with her fans. These projects have been limited by the constraints of her previous behavior. But this is Azealia's first label-backed release since Broke With Expensive Taste, and it hits hard enough to remind us why we know her name. Beyond the art, she has asked to be forgiven for the harm she committed to the LGBTQ community (and others) in the past. She's acknowledged her faults, and evidently matured over her years in the public eye. I believe her, because a song like this creates space for us, specifically, to breathe and to live. You can hear the queer presence, acceptance, and celebration in the fabric of its making. I also believe her because she spent most of 2017 on her soap-shop Twitter handle @CheapyXO, giving her Kunts the tools to reupholster their bussies, which is certainly more than Dan Savage has done for the community.
"Anna Wintour" fulfills every lack we've complained over since disco died – the dance floor now usually defaced by tepid beats and wide-eyed suburbanites who all got their outfits from the same mall on Long Island. "Anna Wintour" carries, she vogues, she suffers for the beat. Like Kanye on The Life of Pablo, Azealia transforms constantly throughout the song: Sometimes she croons coolly throughout the beat like Shamir or Crystal Waters, or she summons some earthy Chaka disco diva wails, or rallies into a DMX-indebted chest-thumping spit, before collecting it all into the fever of a crowning rap that's all penthouse and diamonds, poppers and heat, blood and sweat. The outro takes its time, like a Donna Summer track you want to last for 17 minutes so you can sweat out your demons and leave for the afters fully renewed.
Only Azealia Banks could have brought this track to 2018. Pop culture might finally be ready for her. Even if it is not, we better be, because I need to hear this when I'm at the club! Now that nothing matters and tomatoes run the corporations who in turn run the government, we definitely need more Anna Wintour; more life, honestly; more light drawn from the dark.
"Anna Wintour" presages a fantastic album due out this summer, Fantasea II: The Second Wave. I for one will gladly get my life with it.
Here's the track below: