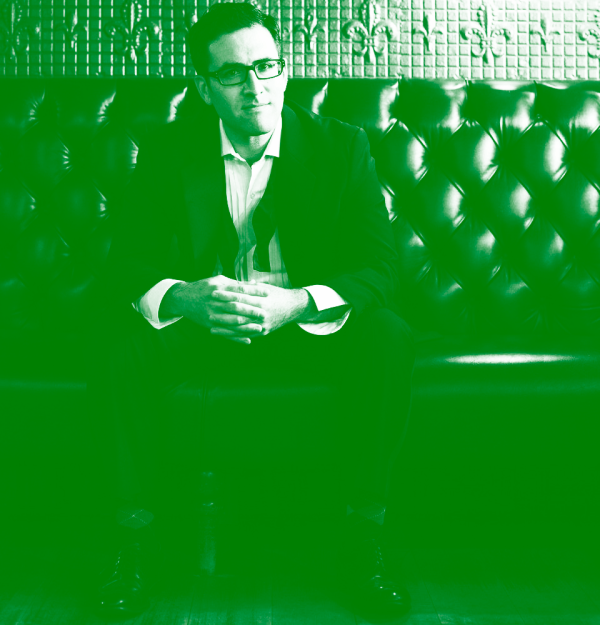 Photography by Allison Michael Orenstein
Ben Rimalower is Bad with Money
My cute str8 friend from work agreed to be my date for this show, and while waiting for the performance to start, we had a discussion about how we make shitty money and spend it on shitty things. Ironically, we discovered this show is not a shitty thing to spend money on.
Prepare to test your own financial insecurities as Ben Rimalower recounts his life story, skillfully intertwining personal anecdotes detailing a lifetime of utter fiscal incompetence in just over an hour. Ben delivers a brutally personal, creative performance courageously detailing all the shitty things he's done to friends, family, workmates and ultimately, himself. If you've ever struggled with addiction, drugs, alcohol, sex or money (or all of the above), best believe Ben knows what's up. It's a truly therapeutic experience for both the audience and performer.

Ben and his director Aaron Mark share an impressive list of professional credits. Between the two, they have produced and directed Off Broadway shows seemingly since forever, performed on Watch What Happens Live, written films & documentaries, won awards, write for Playbill and Huffington Post… honestly, the production biography takes up the whole page. It's very intimidating. You know when you go to a dive bar after a spectacularly shitty day to drink alone? (Yes you do, liar.) Ben is the kinda guy you hope to have sitting next to you, a casual confidante, relatable and charismatic with whom the conversation flows as effortlessly as the whiskey. Except Ben doesn't drink anymore. He has better things to spend money on.
The show is running until February 26th, 2015 at The Duplex, 61 Christopher St. NY, NY. Click here for tickets and showtimes.