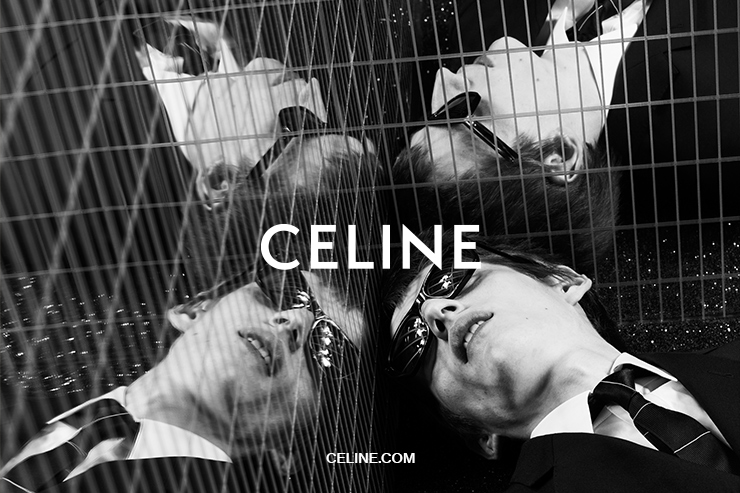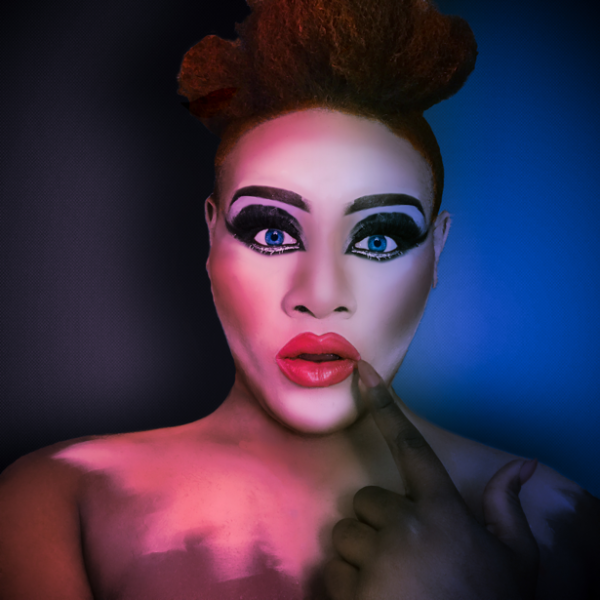 Photography by Paula Muniz
BitchWitch
Suburbia's new track for the dance hall queens
Thee Suburbia is a Brooklyn-based drag performer with enough sass, attitude and talent to own whatever stage she appears on. She has been a performer in the drag circuit for about two years now and, as a result, has been lucky enough to travel the country for shows. Her weekly karaoke party was one of the East Village's best kept secrets, and when GAYLETTER collected some of our favorite queens makeup swipes for Issue 7, we put her at the top of our list.

Earlier this week she released a hot new house track titled "BitchWitch." The song is a mixture of comedy, wit, and a whole lot of reading from the point of view of a diner waitress. Some customers get pancakes and syrup while others get pancakes and poison. Produced by Lorant Duzgun (DJ Lorant), the song highlights Suburbia's flow of lyrics on top of a dance heavy beat. "BitchWitch" is a track I can easily see myself voguing to at the club. And the energy she serves while reading her audience makes the need to learn every word pretty hard to resist. Every time I hear the song and all the elements Suburbia brings to the table, I get more and more curious about the creative process behind it. To get some more insight, I sent Suburbia a few questions which she was kind enough to answer.

Have you always had a passion for music or did it stem from your love for performing? I've always had a passion for music. It all started back in the Midwest. I was always doing theater back in high school.
How was the actual making of the song? Did the lyrics flow easily to you? The song came easy for me. I just thought of situations that Suburbia would run into in the Suburbs – on Pluto. In Suburbia's suburb anything is possible. She had a job as a waitress for a while. So, I took that and mixed that with some hocus pocus and went from there.
Growing up, my father made me write poetry all the time. All of that writing always led to free verse poetry. I would create songs without even knowing. If you want to take a glimpse at my life watch the four hour American mini-series broadcast "The Jacksons: An American Dream." If you've seen it, you can only imagine what I've been through. To get here… to this interview and release.
Also, working with Lorant was amazing! We work extremely well together. When it comes to creating something special, especially for a dance crowd, he was ready to teach me about what I didn't know I wanted my first song to sound like. I learned a lot from the process of working with him.
You've been performing for about two years now, how have you seen yourself grow as a performer in that time? I've been performing as Suburbia for about two years, but really I've been performing all my life. My parents were always eager to get me into the performing arts. I wasn't too thrilled about it at first. Then one day it clicked, performing in any way was my passion.
I've seen myself grow more expressionistic in my performances. I take more time to examine what story I want to tell with all of my lip-sync choices and my transitions from one character to the next. In fact, now I'm starting to bring in more of my own material through the original music and spoken word. Last year, for fun I recorded some spoken word specifically for performance with another music guy, a neighbor, Adam Reicherter, called "Crisp Tea" — a tale about the sun exploding and how everyone acts since there's no more natural light. It takes a lot of apple pie for that kind of balance.
But honestly though, now a new dream of mine is to create a song with Chester French. I learned about them while I was interning from Jermaine Dupri in Atlanta, GA. Look them up. They will corrupt you emotionally, physically – all of those things for your greater good… maybe.
Is there any advice you might have for someone just starting out with drag? Be unapologetically unique in your way. Ask for help if you need it. Support as many other performers as you can. Tip your bartenders. Tip your fellow queens. Use your imagination.
Can we expect to see more music from you soon? Yes, you can. Look out for more soon. I'm in the works right now. I mean… poof! Orange smoke! I mean, what was the question? Right. Yes! You should expect more to come from Suburbia. She's currently brewing the cauldron. I'm into everyone but mostly the dance community dancing their hearts out to BitchWitch, which is the first step. Step two is another track just around the river bend, which is also known as sometime around Christmas. And then my partner and I are going to rob a bank and build a Suburbia theme park.
Click here to listen to the track.