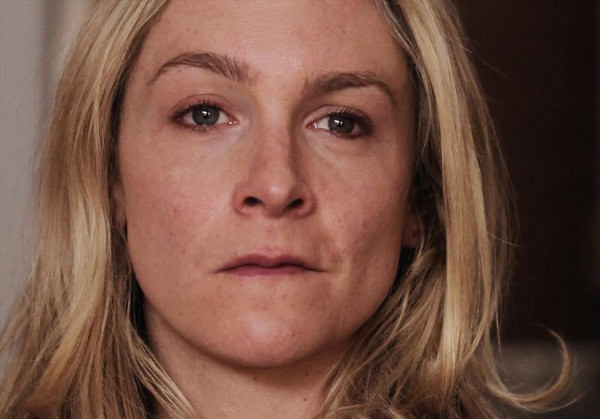 A still from the film
Carl(a) a film about a trans woman's journey
We had a chat with the filmmaker Eli Hershko about the film
In 2011, Israeli-American filmmaker Eli Hershko made a movie that was ahead of its time. When Carl(a), Hershko's gritty and deeply human film centered around a trans woman's journey (played by NYC trans actress Joslyn Defreece) debuted back then, Laverne Cox may have been the costar of the film, but she was certainly not one of Time Magazine's "most influential" or Peoples' "most beautiful"; Kike Arnal's book "Bordered Lives: Transgender Portraits from Mexico" was definitely not on fashionable straits' coffee tables in Greenpoint; and Bruce Jenner was merely braving the sixth level of hell (being in the Kardashian family), not the seventh (patiently enduring a tabloid-scrutinized gender transition). Today, as Time Magazine benevolently informed us in "The Transgender Tipping Point," if you are a trans person, America will see you now.
In this moment of seismic shift, Hershko and his co-producer (also his beautiful wife) Lilly Cadoch are striking while the iron is hot with an ambitious Indiegogo campaign of guerrilla distribution for their film, one that aims to leverage this surge in trans visibility and popular discourse towards raising money for The National Center for Transgender Equality, while at the same time giving the critically acclaimed but little-known Carl(a) a second chance at life. For a donation of just $10 on Indiegogo, viewers will receive a password and link enabling them to stream the film for a whole week at the end of the campaign, and a large portion of all the money raised goes straight to the NCTE. There are plenty of other great perks from the cast and crew offered at higher levels of support on the Indiegogo site, but the ten dollar price tag to both access to this important film and support an organization dedicated to improving the lives of trans people is an opportunity not to be missed.
The campaign ends June 4th, so time is of the essence! Visit, dontate, post, and tweet this link.
Below is our interview with Director Eli Hershko, where he talks about his heart for the transgender cause, his hopes for the campaign, and his journey as a filmmaker compelled by great stories that aren't being told.
Your initial plan was to make a film centered around a supposedly straight man who falls in love with the transgender woman, but during your research you and your writing partner became "quickly immersed in the other side of the story." What compelled you to foreground the trans woman's perspective in that narrative, rather than the man's? I myself…was unaware of what it took for someone to want to transition. As my writing partner and I were talking about all the conflicts that could make a great story or film, we realized that, while not educated at the time, the true story should be one of what it takes for a person to be true to themselves regardless of what society might think or accept. It occurred to us that we had no clue of what a journey like that might look or feel like, and at that precise moment I knew that this was to be my film, even though at the time it seemed like it would not crossover to mainstream as an action or crime drama might have.
At the core of it all for me at least it was always about being true to yourself to the point of losing your old self in order to match on the outside what one must feel on the inside. Since then I learned, as I do every day, that gender as well as sexuality is fluid and it is not about one way or the other.
Did you have many trans friends before making this film? Had you been curious about that world and set of experiences before writing this? Not at all. I had no clue about the trans community at the time nor did I know any trans people at all. Bouncing ideas with my writing partner we "stumbled" upon the idea through a Dan Savage column and that sparked this whole thing. I knew I am going to make a film and had very little money to do it with: (50k) which I broke into my 401k with the blessing of my executive producer and wife Lilly Cadoch. I knew I could only make a small drama for that kind of money and had to sort of take on a documentary style film in order to be accepted at my level of film making experience. I thought that was a subject that I had never encountered or seen before on screen, and that helped me make the decision that this is something I would want to be exposed to, to realize the courage that someone might need in order to be true to themselves, and so I set on an 8 month journey of exploring and researching the trans world before we even started writing our first draft.
Why is it so important to you and Lilly that the distribution of this film directly benefit The NCTE? I believe that true change will only occur when it is set in the law, and as such it became pretty obvious that this is the organization that we wanted to give back to. The NCTE of course wanted to view the film before allowing us to raise money for them, but once they saw the movie they were very supportive of the positive message and are very supportive of our effort.

You've said that you had trouble locating the perfect actress to play Carla, and that finding Joslyn was a magical, thrilling moment; In the time since filming, Laverne has of course come to huge national prominence through Orange Is The New Black — do you hope that the release of Carl(a) migh give a similar boost to Jocelyn's career, and her visibility as a talented actress? Joslyn is a true force. She's raw and full of emotions. The whole process of working with the cast in this movie is something I truly cherish. To say that this is my movie will be wrong. The honest truth is that this movie belongs to all of the cast and crew that felt so strongly about it. I am beyond thrilled to to say that Carl(a) was premiered at the Ziegfeld Theatre in New York. This was such a great moment and I know that it has ignited Joslyn's career. Five days after the movie premiered at the ziegfeld she entered negotiations with a manager and possibly an agent so good things are coming her way for sure.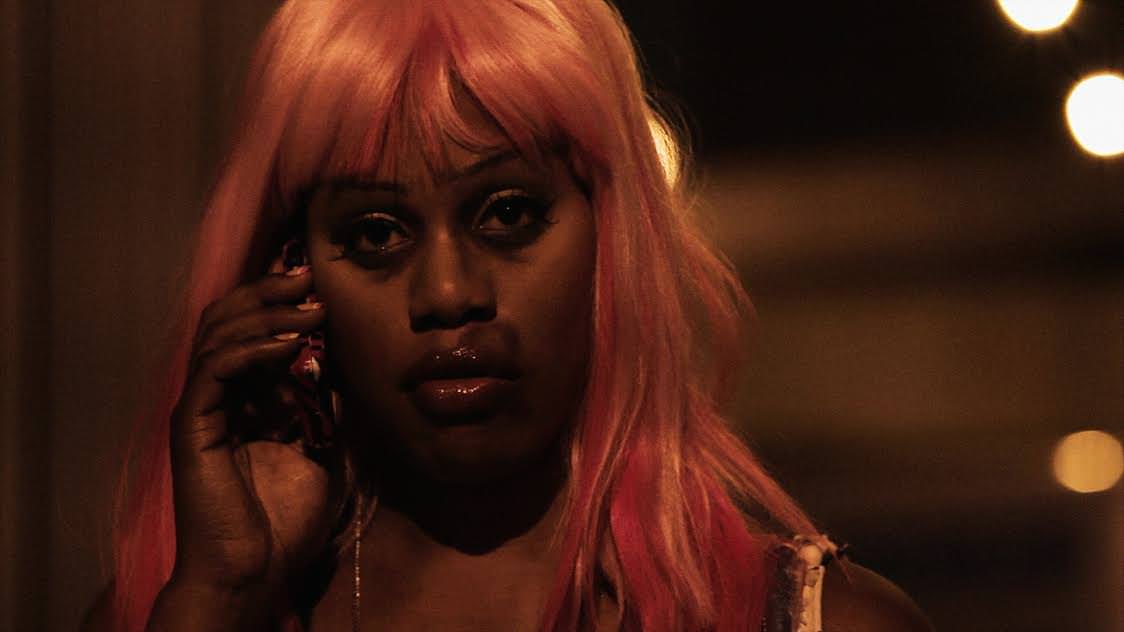 If the Indiegogo project is successful, will you be pursuing other distribution options afterwards, or is this it? Currently we are signed with a sales agent who is shopping the film and people are receptive. I do believe that we will find a home for the movie shortly.
What do you hope this film can do for the trans narrative and trans inclusivity? All I can say is that I hope that each and everyone of us who has moments of searching for themselves at one point or another in their lives should understand and accept that everyone has the right to be who they really are supposed to be. The right to live without prejudice, without being judged. If after watching Carl(a) they are closer to what a trans person might feel then I truly believe that the message is clear.

Will there be any fabulous "streaming parties" here in NYC to celebrate and watch the film, if the Indiegogo goal is met? I sure hope so… we are already working with some people on possibly screening the film in NY, LA and Chicago. This has been such a lovely ride so far and I can't wait for what will come next.