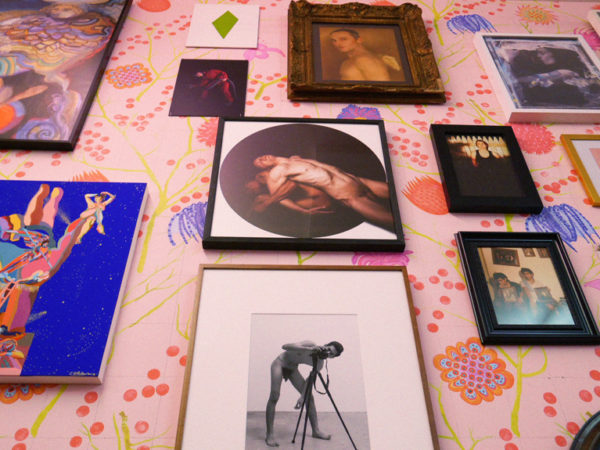 by Lady Chris
CAST OF CHARACTERS – OPENING RECEPTION
We wrote about this a few weeks ago because they had began a Kickstarter to get the proper funding in check. Well, I am happy to report they did and this week Liz Collin's salon-style exhibition of over 95 queer artists will be on view at BGQSD. "Cast of Characters features a remarkable group of artists showing special works in a site-specific context. The show opens during PRIDE month and will be a grounding and celebratory site for folks to see a broad representation of LGBTQ creativity and life today in a context that queers a design strategy originated in traditional and formal domestic spaces." The opening reception for the public is June 15, from 6:00PM-9:00PM.
Featuring artists GAYLETTER loves and supports, like Vincent Dilio, Doron Langberg, Zanele Muholi, Mickalene Thomas, Kia LaBeija, Troy Michie and more, the enormous group was cast to set the precedent for how large of a scale there is for queer representation in 2018. RSVP is required for the public opening — search on Facebook for event.
Below are a few images from the preview of the show: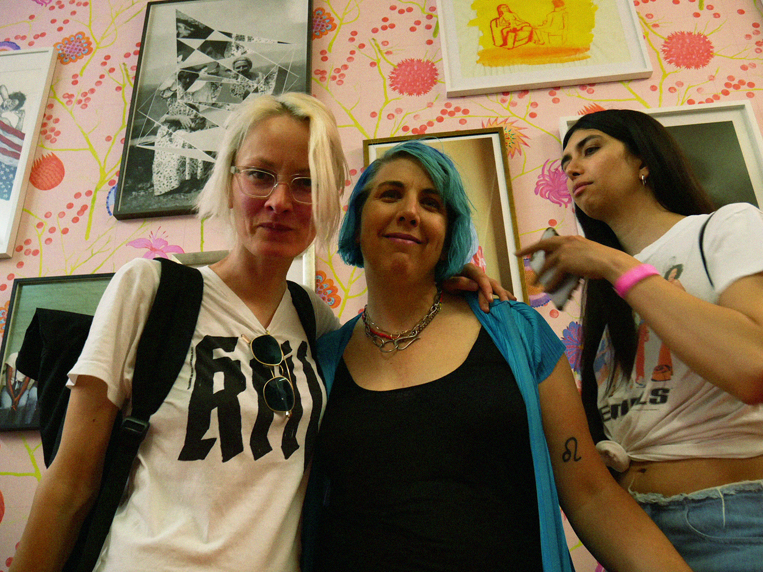 Liz Collins (center), curator of the exhibition.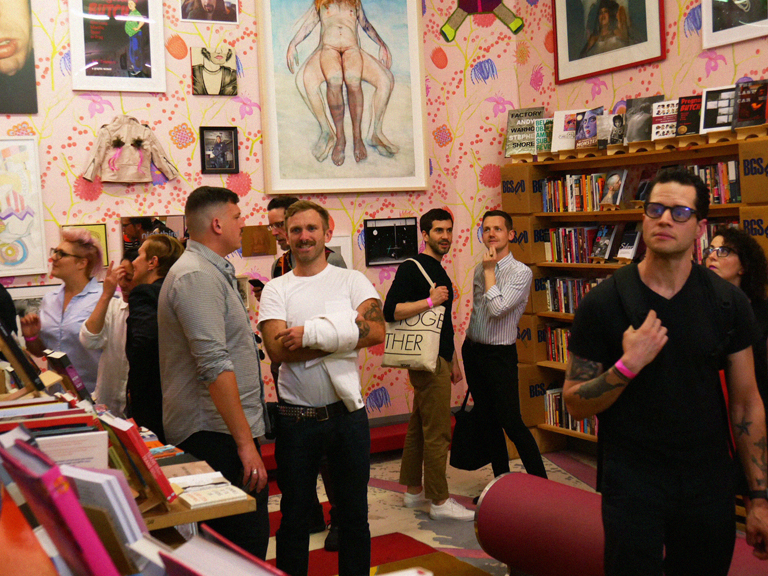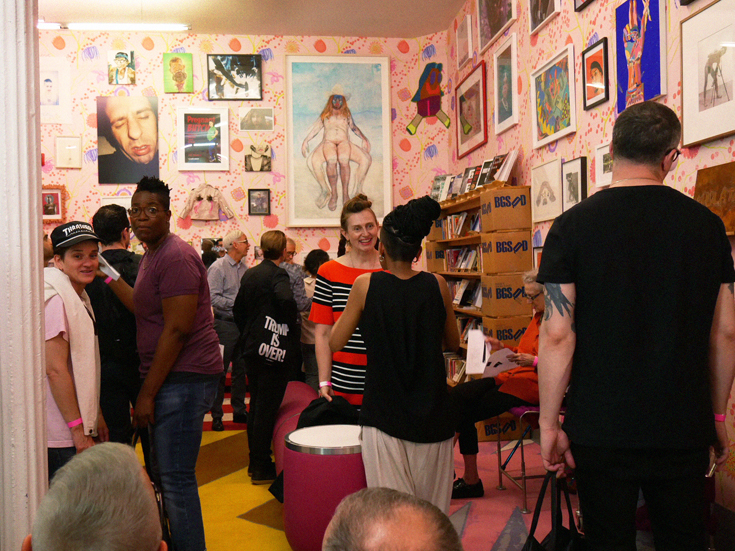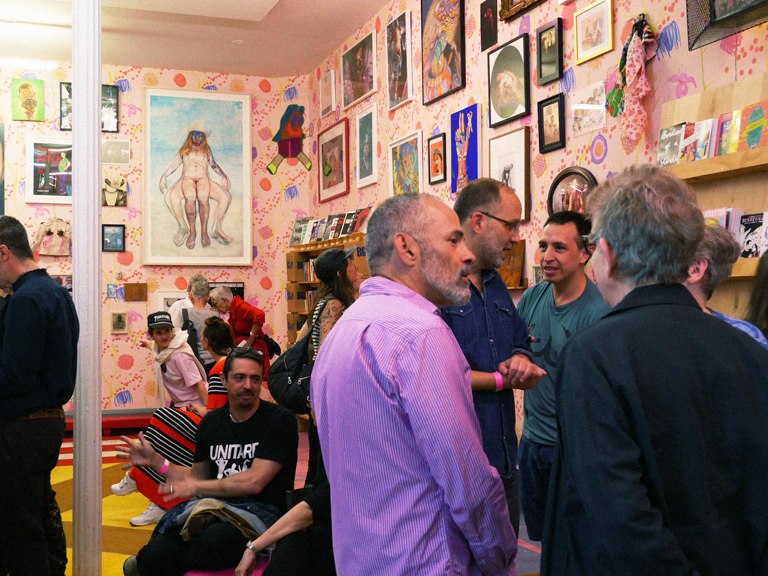 Free W/RSVP, 6:00PM-9:00PM, BGSQD at the Center, 208 W 13 St. NY, NY.