Tim Convery takes holiday initiative with Tim-Scapes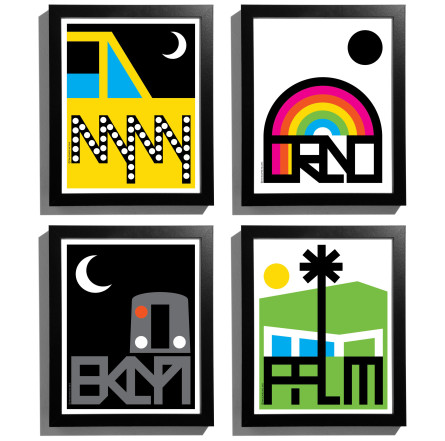 Now that the fear and sadness of our post-election moment has sunk deep, it's important we don't forget all of the important work left to be done. If spending is your style, supporting radical organizations and activist groups is one way to stay productive while we near our impending political apocalypse.
This is why we're pumped about the United Scapes of America initiative by Tim Convery's design powerhouse Tim-Scapes. The new campaign will donate 25% of all their online profits to a different non-profit every month. Up until New Year's Day, a quarter of all purchases will go to Planned Parenthood. After that, we're not sure where future donations will go, but that's totally fine — Tim-Scapes is definitely setting the right precedent. And this isn't the first time that Convery's work has occupied the intersection between design and community building; Tim has raised over $28,000 for a variety of non-profits in the past.
So let's help support these valuable efforts and do some holiday shopping at the United Scapes of America Home Goods Collection. (It's a great opportunity to gift your right-wing uncle something pleasant and unique without him knowing your purchase will help protect the lives and bodies his candidate aims to harm). It's a win-win!

Super gay Grandma's vintage china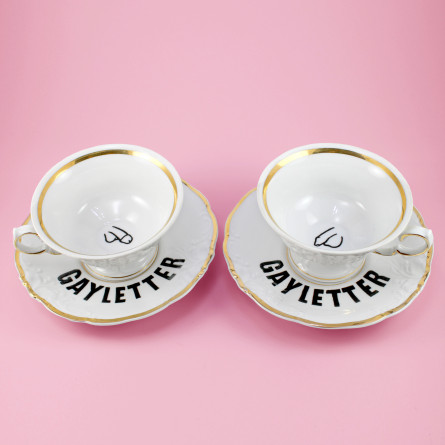 The Toronto based artists Andy Walker and Kris Aaron have an obsession with vintage ceramics and are particularly drawn to the florals and elaborate designs that they found on antique china. While creating one of a kind, hand-painted pieces, they developed a campy, graphic and fun sensibility that got our attention, Pansy Ass Ceramics — paints erotic drawings on traditional china. "We travel around Toronto collecting pieces to paint on that fit within the aesthetic we like, then we do designs based on the shape and decoration of the piece…"
Andy told me more about it during our Facebook chat: "The idea plays with decorative/commemorative plates, and we make them sexy, campy and gay…My partner Kris and I do the drawings and we choose images that turn us on, and try to make interesting contrasts with the original design of the piece." They usually paint on ceramic they find, mostly bone china and 50s-60s Japanese ceramic figurines. However, they are working on producing their own pieces from scratch in the coming months. They also take custom orders as long as it fits with their brand. They are super busy at the moment producing new work for our online store and other collaborations that we will see soon.
Check out our custom GAYLETTER tea set, we are obsessed!
…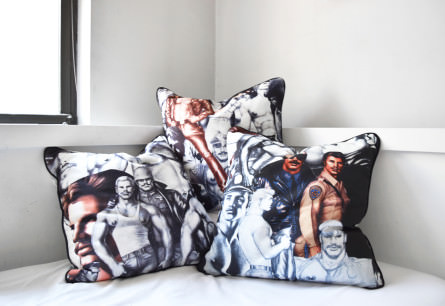 Well, at least we're consistent. Tom of Finland is back. And he's in your bedroom. A line of limited-edition pillows, crafted by Swedish luxury designer, Henzel Studio, pays homage to the artist we know and love. "The collection is ultimately a testament to both the revolutionary vision of Tom of Finland and the extraordinary craftsmanship of Henzel Studio, which has miraculously captured the artist's mastery of line, form, and shadow." The pillows come in three designs, each double sided with unique collages of original TOF work.
A slew of prominent contemporary artists including Jack Pierson, AVAF, Scott Campbell, Robert Knoke, Nan Goldin, Richard Phillips, Anselm Reyle, and Juergen Teller have contributed to the project, allowing Henzel to transform selected works of theirs into similarly lux pillows. At first, I questioned the artists' decisions to sell their artwork in the name of leisure, but, after actually seeing and feeling the pillows, it's obvious that these are not your average Throws. The cotton/polly blend is soft and durable, piping along the outer edge ensures no tearing, and, most importantly, the shape and size of the pillows frame the beautifully printed images perfectly. I have one on my bed right now and she looks f*cking fantastic.

We are at booth A81!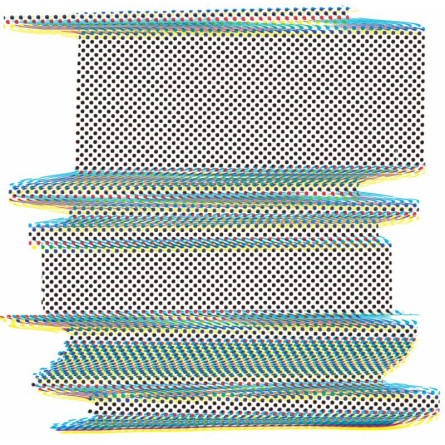 Printed Matter's NY ART BOOK FAIR starts tomorrow and we couldn't be more excited for it. Not only is it the biggest, baddest art book fair in the world (40,000+ publications), it's also our first chance to show off our inaugural issue of the GAYLETTER magazine. We've been working on this for the last year and we can't wait for everyone else to get their eyes, and hands on it.
Come visit us at our booth (A81) and pick up a copy of the magazine along with all sorts of other GAYLETTER supplies. We're in the gay aisle (typical), along with some other of our favorite people: ANAL Magazine, Massive Goods, Dirty Looks, Headmaster Magazine, Massive Goods, Original Plumbing, Dirty Looks, Pinups, DIK Fagazine and many more.
Also on Sunday night, make sure you check out Sunday Night Fever — the Official Closing Party for the NY Art Book Fair with Karl Holmqvist and DJs. it's at Santos Party House at 96 Lafayette St., from 10 PM to Late.
Below are the opening times for the fair:
Friday, September 26, 12pm–7 pm
Saturday, September 27, 11am–9 pm
Sunday, September 28, 11am–7 pm
MoMA PS1, 22-25 Jackson Avenue at 46th Avenue, Long Island City, NY. …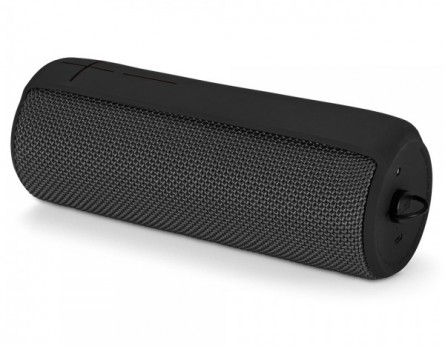 Sometimes it's not about having the just-released-flavor-of-the-moment-OMG-did-you-hear-what-The-Verge-had-to-say-about-it gadget. Sometimes it's better to spend your money on a device that's been well-and-truly road tested, that has over 400 5-star ratings on Amazon, that GAYLETTER has spent plenty of time falling in love with.
Which brings us to the Ultimate Ears Boom (I know, stupid name) Bluetooth speaker from Logitech. It is, in my humble opinion, (and the opinion of all those Amazon reviewers) by far the best wireless speaker on the market. Yet you've probably never heard of it.
The Boom doesn't have the media presence (or a terrible Juergen Teller ad campaign) to support it, but it does has everything else that really matters going for it.
Let me tell you why I have such a boner for this device.
I've been using my Boom, pretty much daily, for the last year. The secret to this device is its cylindrical design that allows sound to project out from all sides. It's not called the "Boom" for nothing, it's incredibly loud considering it's size, and crystal clear — the bass is deep and satisfying.
It runs on a rechargeable battery that gives you around 10 hours of listening time — more than enough for a long weekend away. Which is where this device really shines. It's the ultimate speaker to travel with, I've taken it all over the world, it's solid and easy to throw in suitcase without worrying about it being knocked about. …

It's Spring, time to help your plants stay hydrated.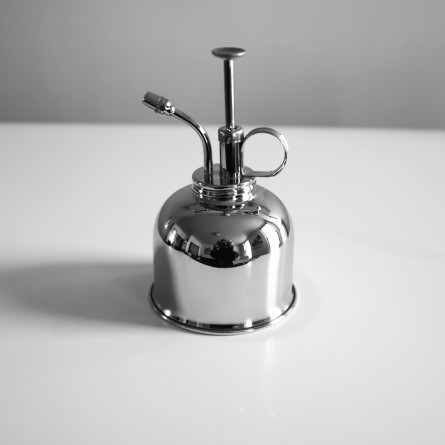 I know the Spring is taking too long to arrive, but I have decided that I am just going to pretend that it's here in full force anyway. I'm going to wear my Spring fashion and hopefully the weather will finally get the memo and all the trees will turn green and the flowers will start to blossom.
I have one small plant by my desk and she sure is getting thirsty, which brings me to the Mist Sprayer. It's just wonderful, it's the perfect object to spray indoor plants with that don't require too much water. It's a 300ml nickle plated sprayer "with press plunger action, ideal for keeping house plants moist and fresh." 
The sprayer is light and beautifully designed, and along with the nickle it also comes in golden brass. It looks great anywhere in your apartment and signals to your guests that you care about design and nature. I have been spraying the one plant I have by my desk and sometimes I spray my hair and face with it — just because it's nice to feel the mist.
Get yours here, you won't regret it. …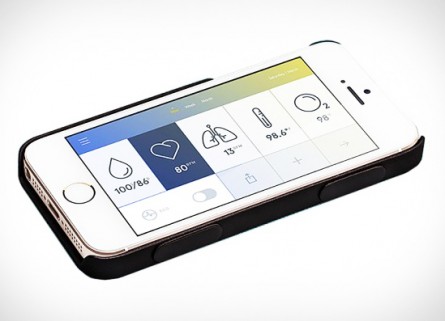 Honestly, it feels like everyday there's another personal tracking device appearing on the market. Here's one we're really excited about. The Wello Health Tracker is a phone case  that very easily measures, and tracks, your overall health. This device is not messing about. Just hold it with two hands for a few seconds and it will measure your heart rate, pulse, blood pressure, temperature, blood oxygen level, and when you attach the provide breathalyzer it will also track your lung function. It's like a 5 second trip to the doctor.
It uses low energy Bluetooth 4.0 to connect with your phone, and the Wello app, and has a battery that will power it for up to 2 months on a single charge. It's perfect for those moments when you're coming down after a big night and you've seriously convinced yourself that you may be about to die. Nope, it's just a regular old panic attack.
…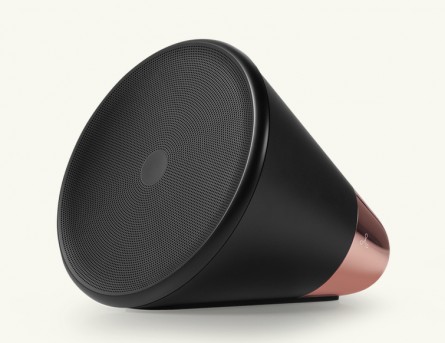 Don't even bother putting out a device in 2014 unless it's 'connected.' Your gadget ain't worth shit if it can't connect to the Internet, and talk to your iPhone, iPad, laptop and Mp3 rollerskates. You might have been able to get away with a non-connected device in 2013, but not anymore, the rules have changed (might be time to throw out those old Logitech laptop speakers I'm afraid).
Cone is a new entry in the wireless speaker category. It's inventors refer to it as a "thinking music player" because it does more than just connect wirelessly to your iPhone —  it also has wifi and is capable of playing audio directly from streaming music services, internet radio stations, and podcasts "all with a simple turn of a dial." Besides its gorgeous copper base, the dial on the front of it is it's major selling point. You turn the dial to make it play, if you like what you hear you'll get more of the same, if you don't, turn it again and it'll play something else. You can also hold the button in the middle and tell the cone what you'd like to listen to. It's a pretty nifty party trick, one of many making the Cone such a desirable device. Another cool thing about the cone is that over time, using machine learning, it's able to better predict what you like to hear.
The inventors behind the Cone are a new startup called Aether — comprised of former Nokia, Apple, and Google employees. …

Who says you can't get turned on by a smoke detector?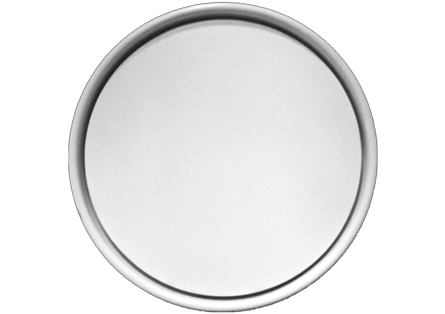 When I was a kid I loved playing with gadgets, I loved making them, I loved learning about them. I remember once my grandpa brought back a portable black and white TV from a trip to Japan. I was obsessed with the thing. To be able to watch TV anywhere (if you could pick up a signal) blew my mind. Today most people are able to watch every TV show ever made, while taking a crap, on a device that fits in the palm of your hands. We've come a long way baby. These days a gadget has to be pretty cool to impress me. The Birdi smoke alarm is one of the products that I wanted the moment I read about it. It's a device that fits into a category known as 'the internet of things.' Basically in the next year objects are going to start connecting to the Internet, making them much smarter and much more useful. Everything in your home will be controlled through your smart phone. I plan on featuring more of these devices in the coming weeks.
I know what you're thinking, what's so desirable about a smoke alarm? Well the Birdi is more than just a smoke alarm, the Birdi will alert you not just when there's a fire, but also if it detects carbon monoxide fumes, it'll even let you know the quality of the air you're breathing; and give you tips to improve it. If any of your neighbors have a birdi it will also alert you if there's a fire next door. …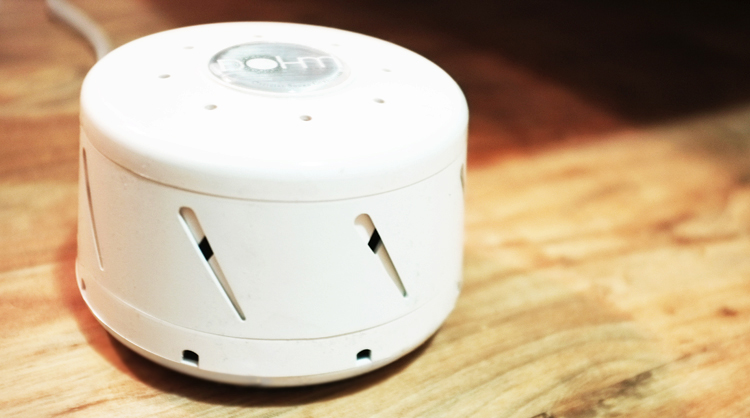 About a month ago I decided to try a "white noise" machine. I have trouble sleeping and living in "the city that never sleeps" makes it even more difficult— drunk people also love shouting outside my window. I decided to try the Dohm-NSF by Marpac simply because it looks good and fits with the aesthetic of my apartamento. I really love this thing, it doesn't completely block all the sound from the street, but I find the noise it creates is very comforting. I think Dohm and I are becoming very good friends. —ABI