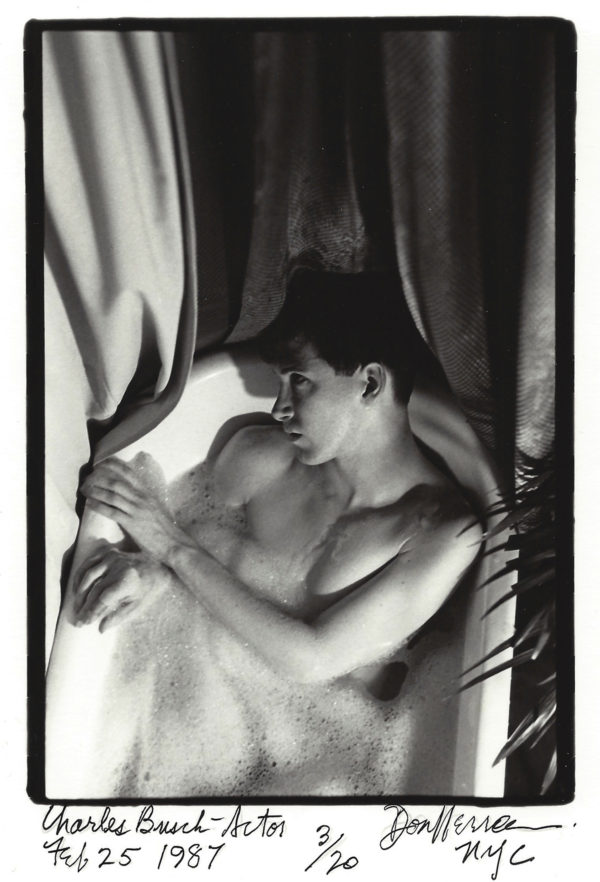 PHOTOGRAPHY BY DON HERRON
DON HERRON'S TUB SHOTS
65 portraits of downtown New York City's LGBTQ icons.
It would seem there is no shortage of photographs to uncover from New York City in the latter half of the 20th Century. Curators and art historians alike have silently begun mounting and uncovering large archives previously unseen for audiences large and small. Unsurprisingly, many of these works are creative-leftovers from LGBTQ artists. Don Herron (1941-2012) among them.
After a stint in San Francisco, Herron moved to New York City in 1978 when the downtown and East Village art scene was beginning to take off. He invited the scene's bigwigs like Keith Haring, Robert Mapplethorpe, Belle Du Jour, Holly Woodlawn and countless others to sit (or sink) in what would become Tub Shots — 65 images of New York City and San Francisco's queer heroes and heroines that detail the landscape of the bohemian creative community at the time. Speaking to the Village Voice in 1980, Herron said, "I decided to do a series of photographs of people in containers. The bathtub was the logical container to use."
The portraits are collaborations between Herron and his subjects. Some brought elaborate outfits, some performed theatrical expressions, and some just sat and relaxed, probably just happy to have a bath. Seen in only black and white, these iconic artists of countless mediums behave in which ever way they please. Freedom, at the time of photographing, was being denied from these artists daily. And many of these subjects would be lost to AIDS in the years to come. While their creative work and lifestyles were all the rage in terms of informing style and the arts for generations to come, the polemical nature of their day-to-day behavior were unwelcome, judged and punished by polite society.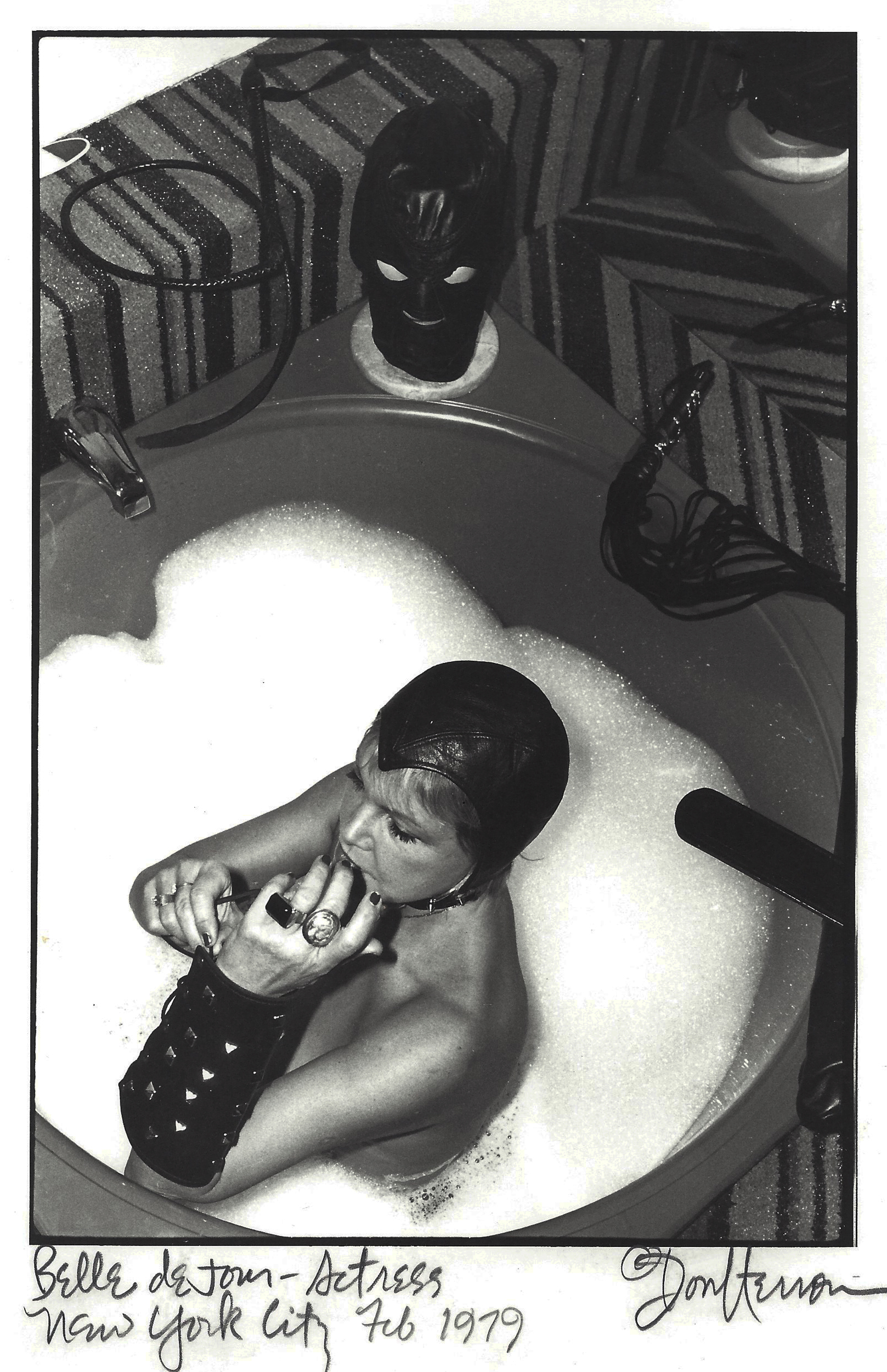 Belle de Jour, (1979).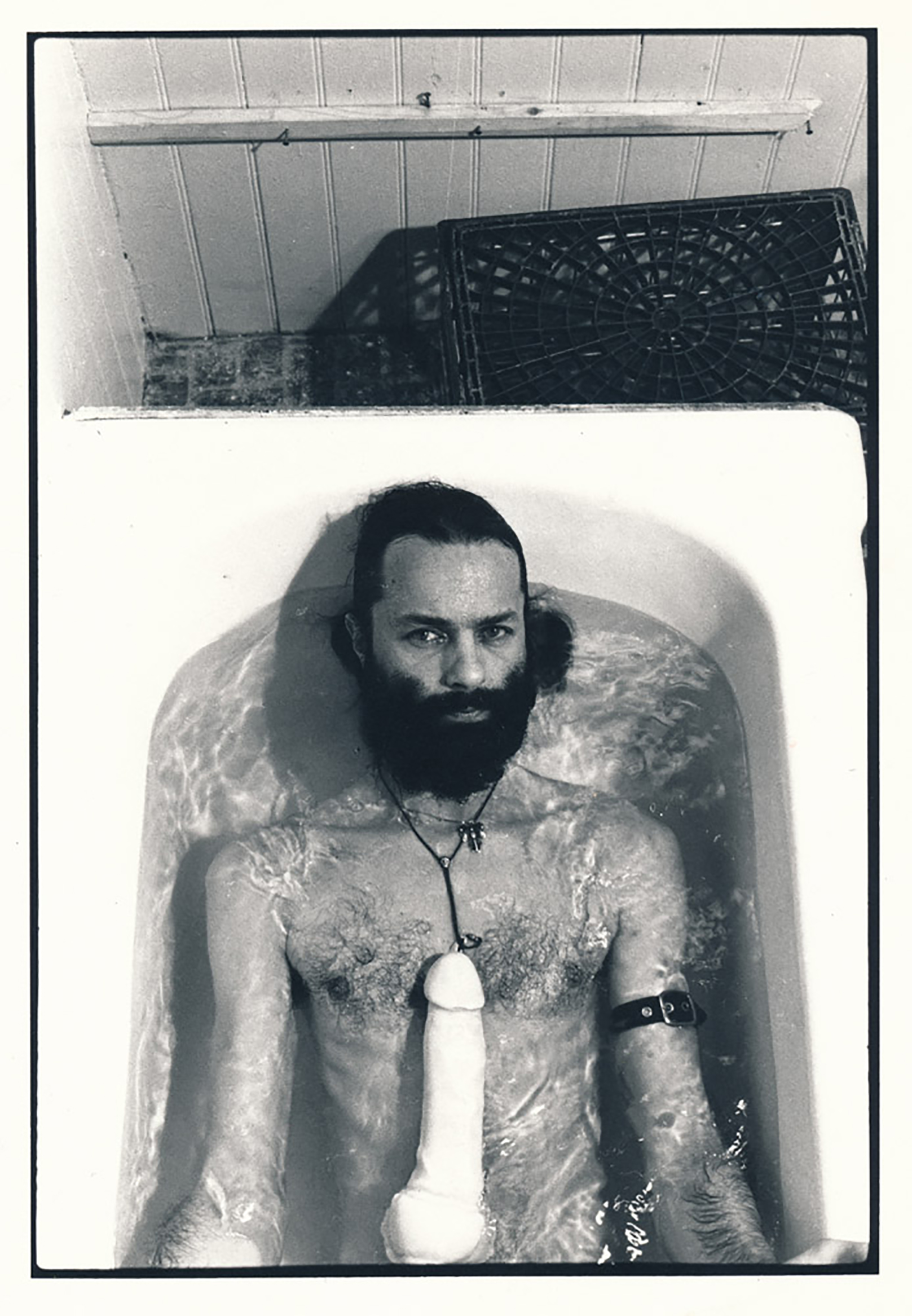 Robert Opel, (late 1970's).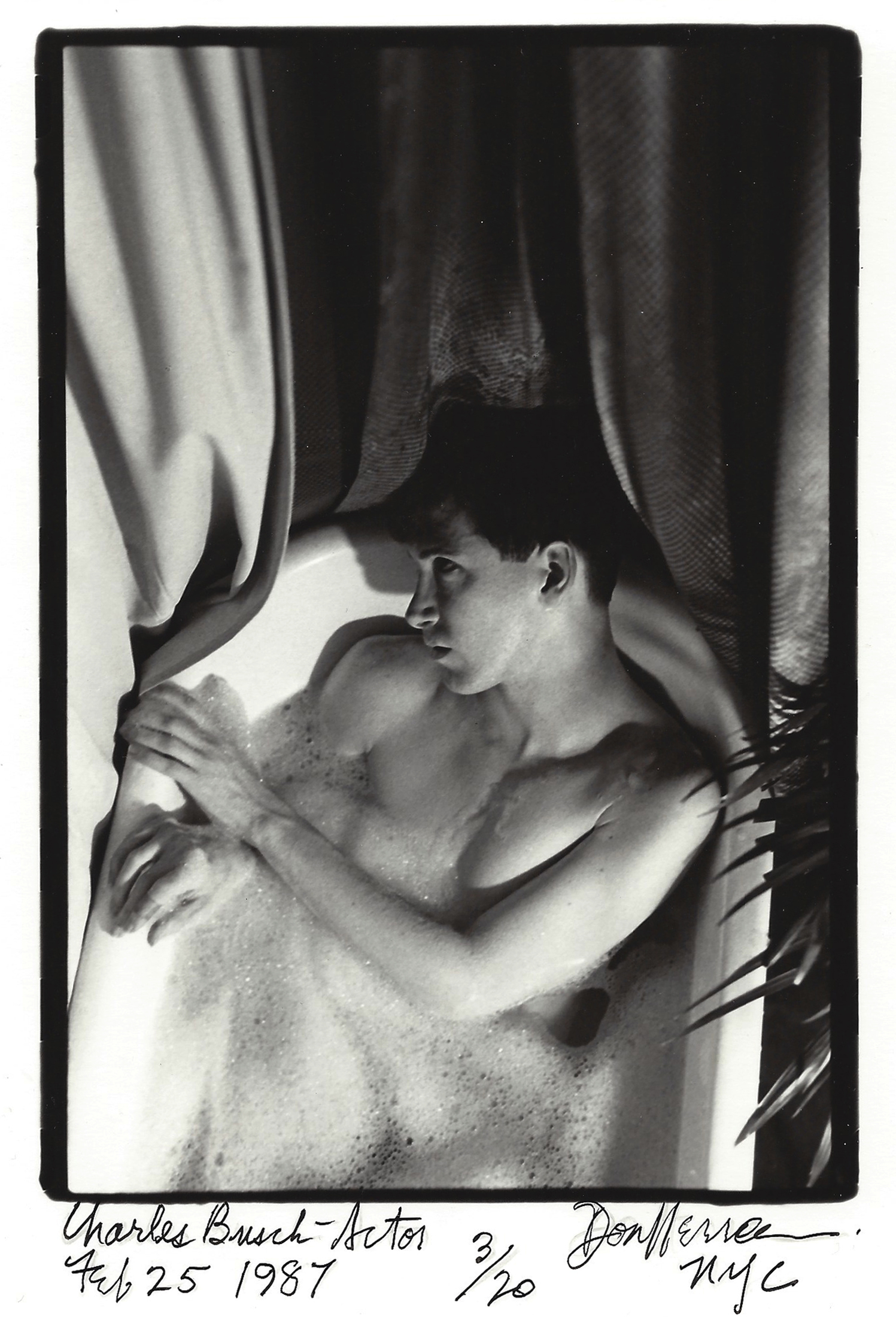 Charles Busch, (1987).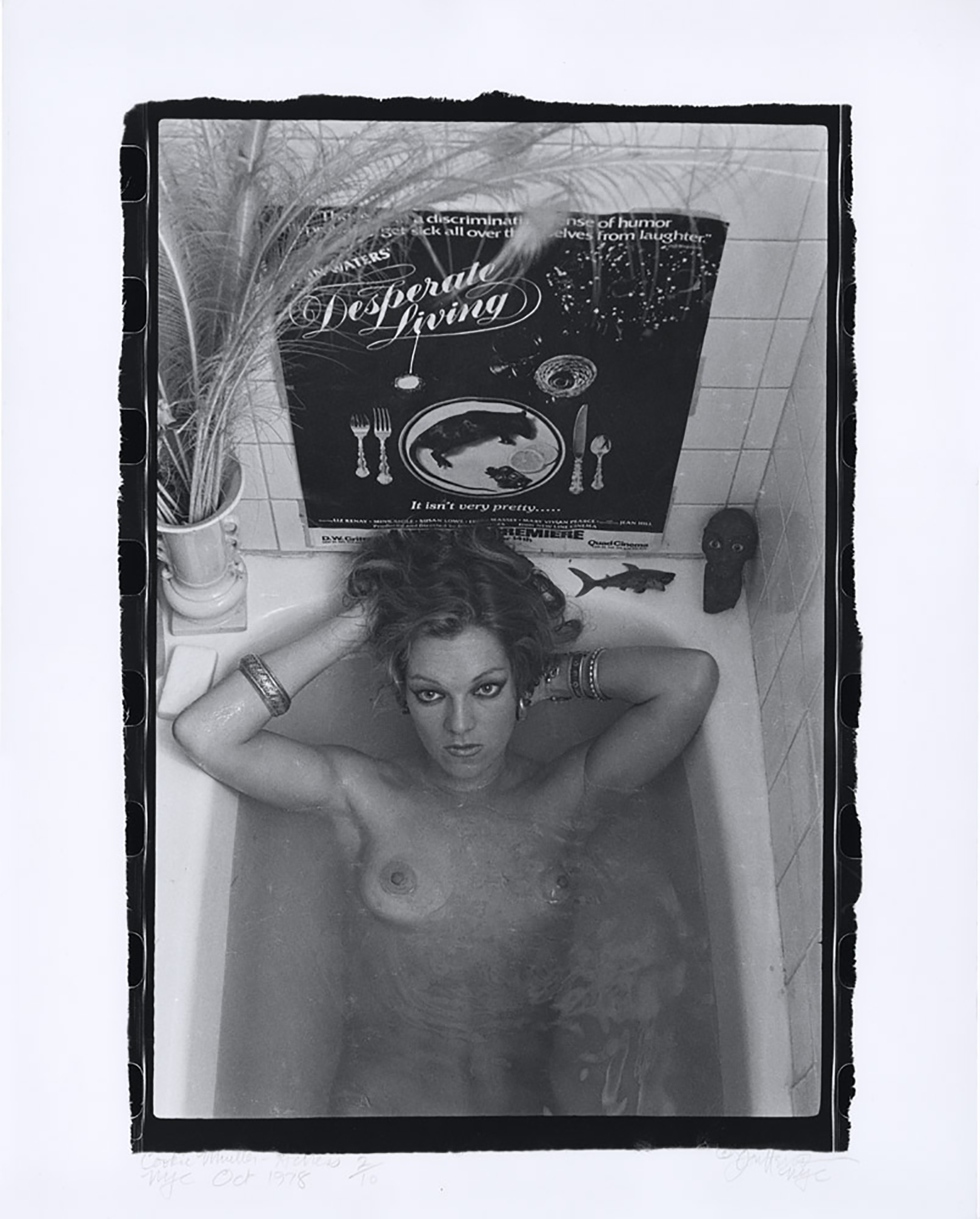 Cookie Mueller, (1978).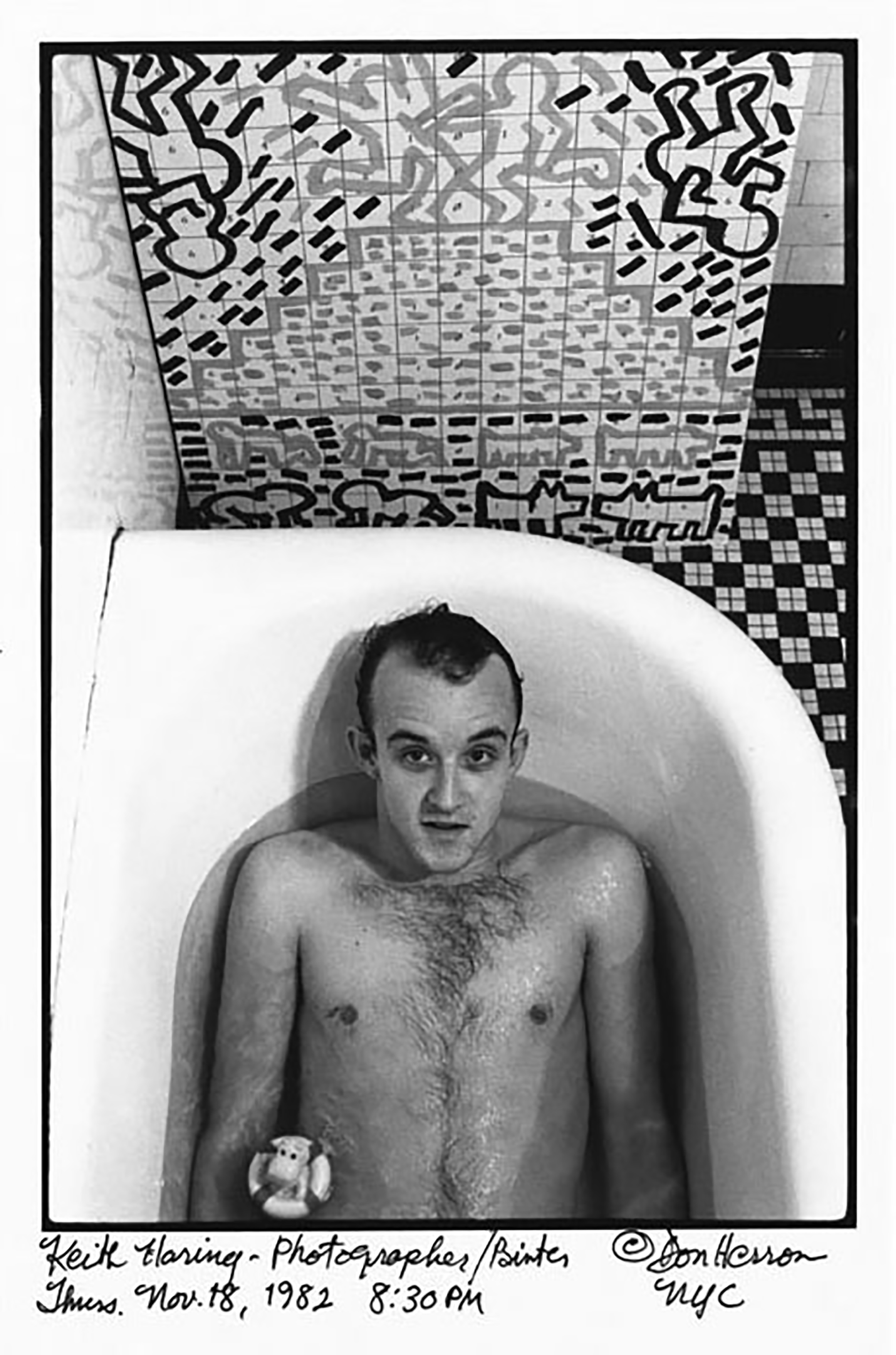 Keith Haring, (1982).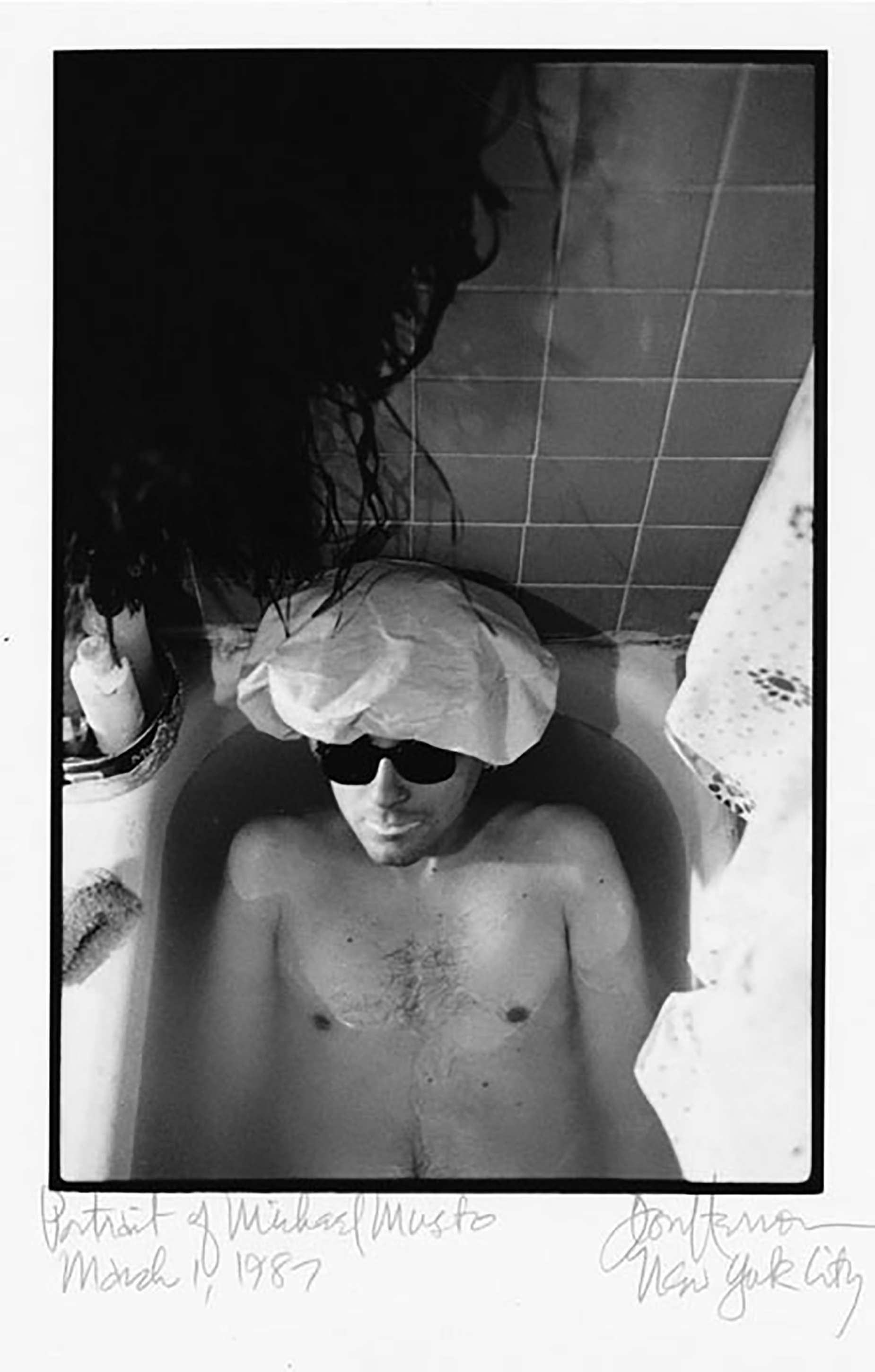 Michael Musto, (1987).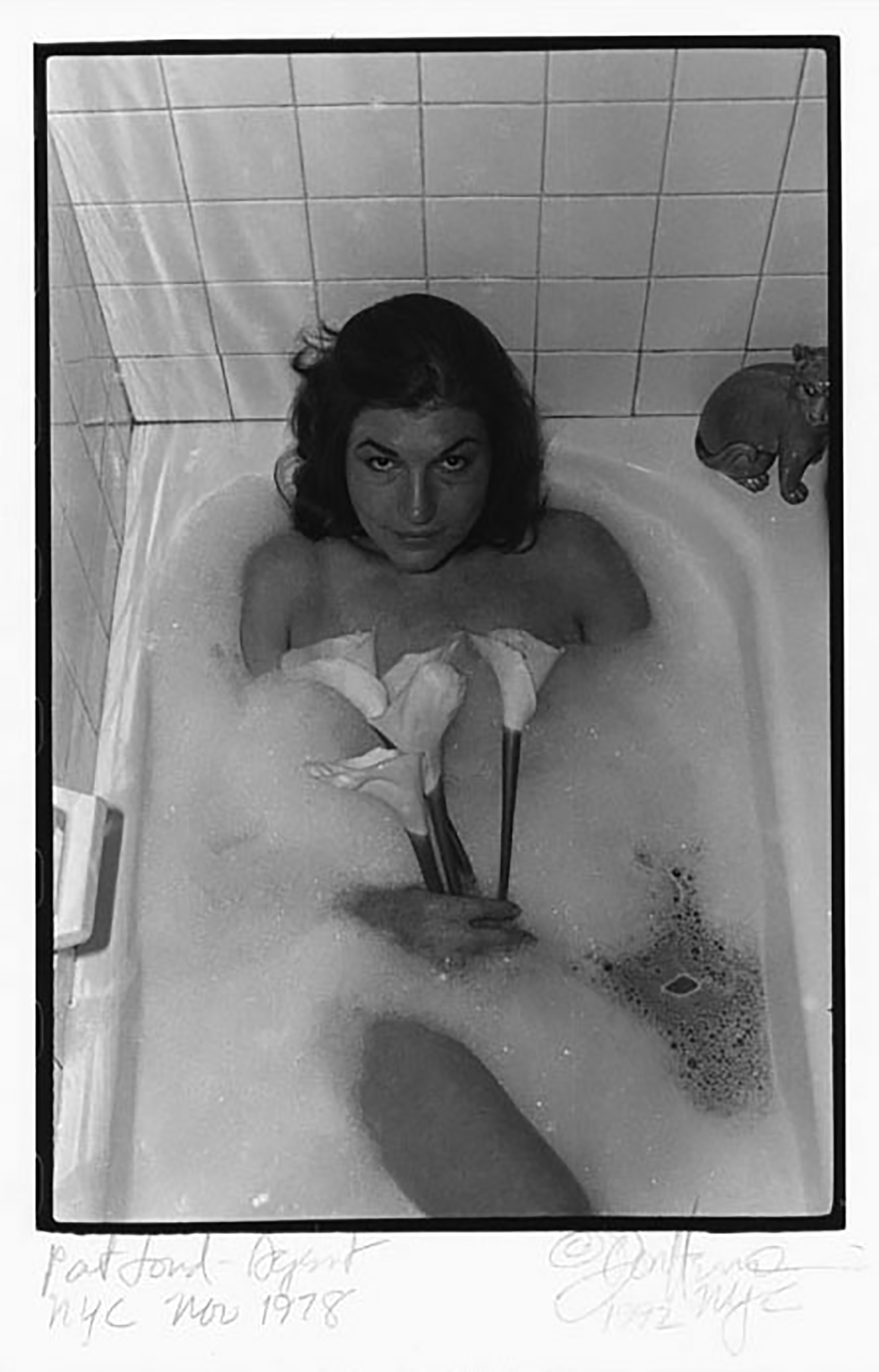 Pat Loud, (1978).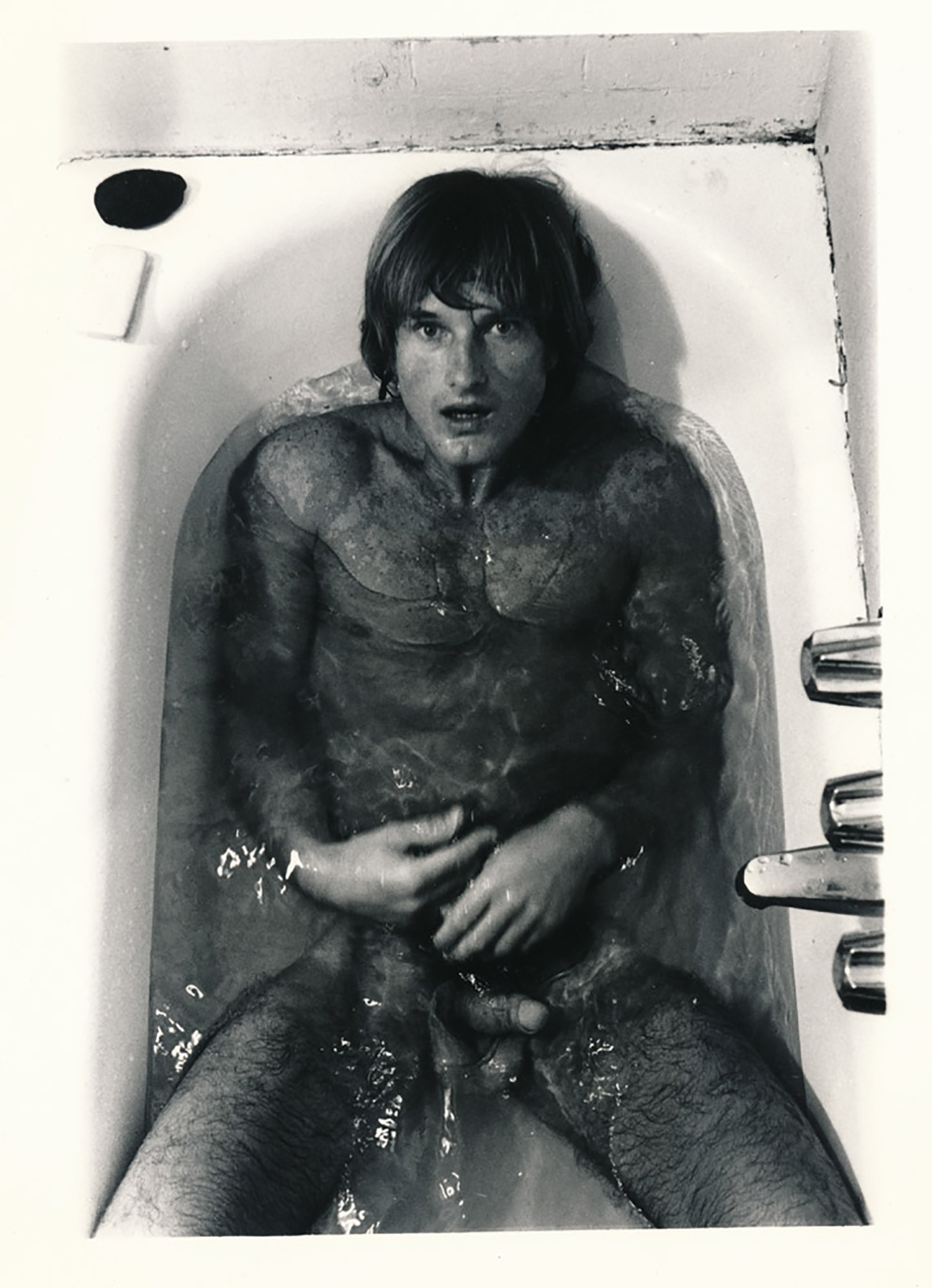 Peter Berlin, (1978).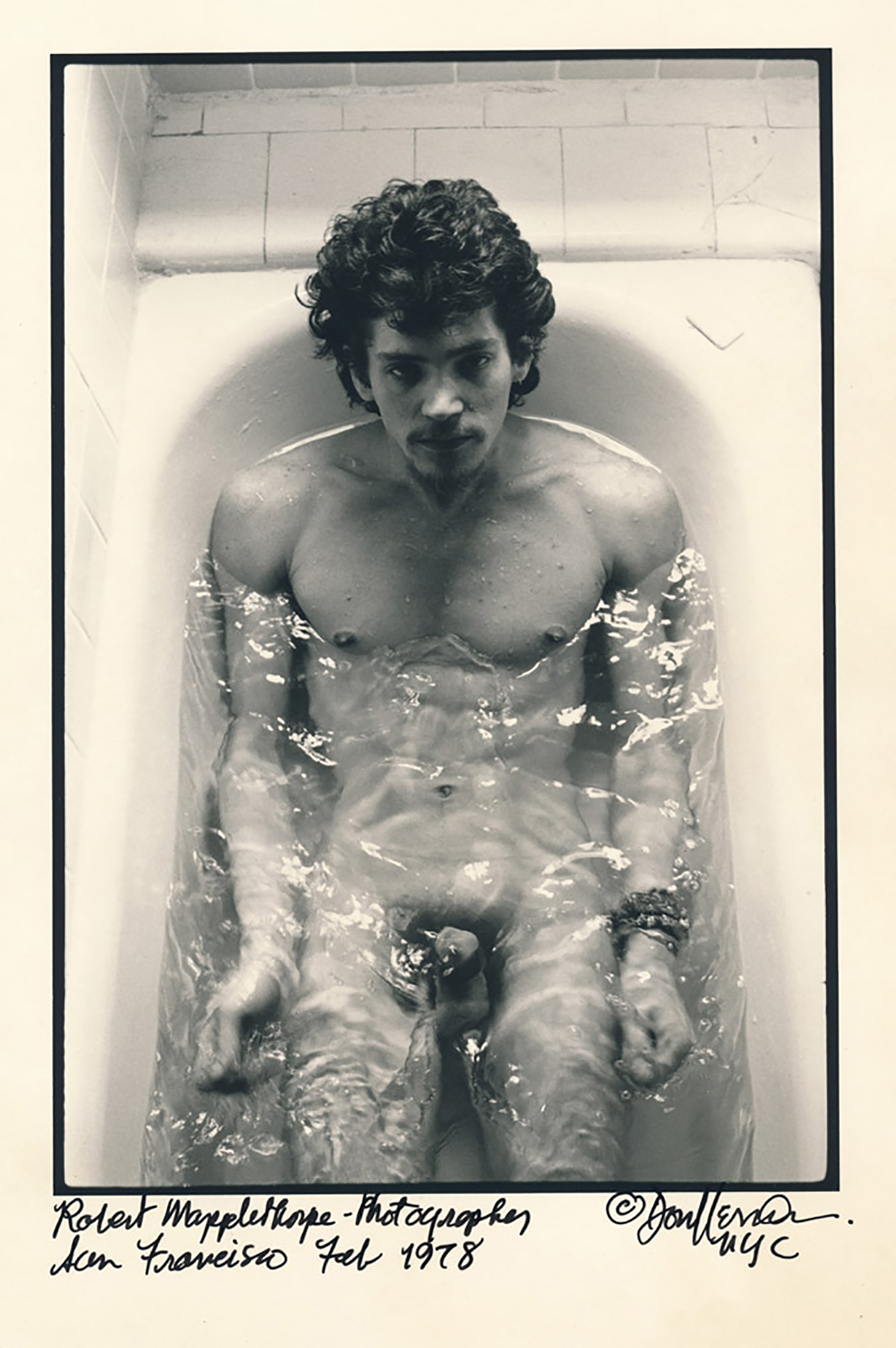 Robert Mapplethorpe, (1978).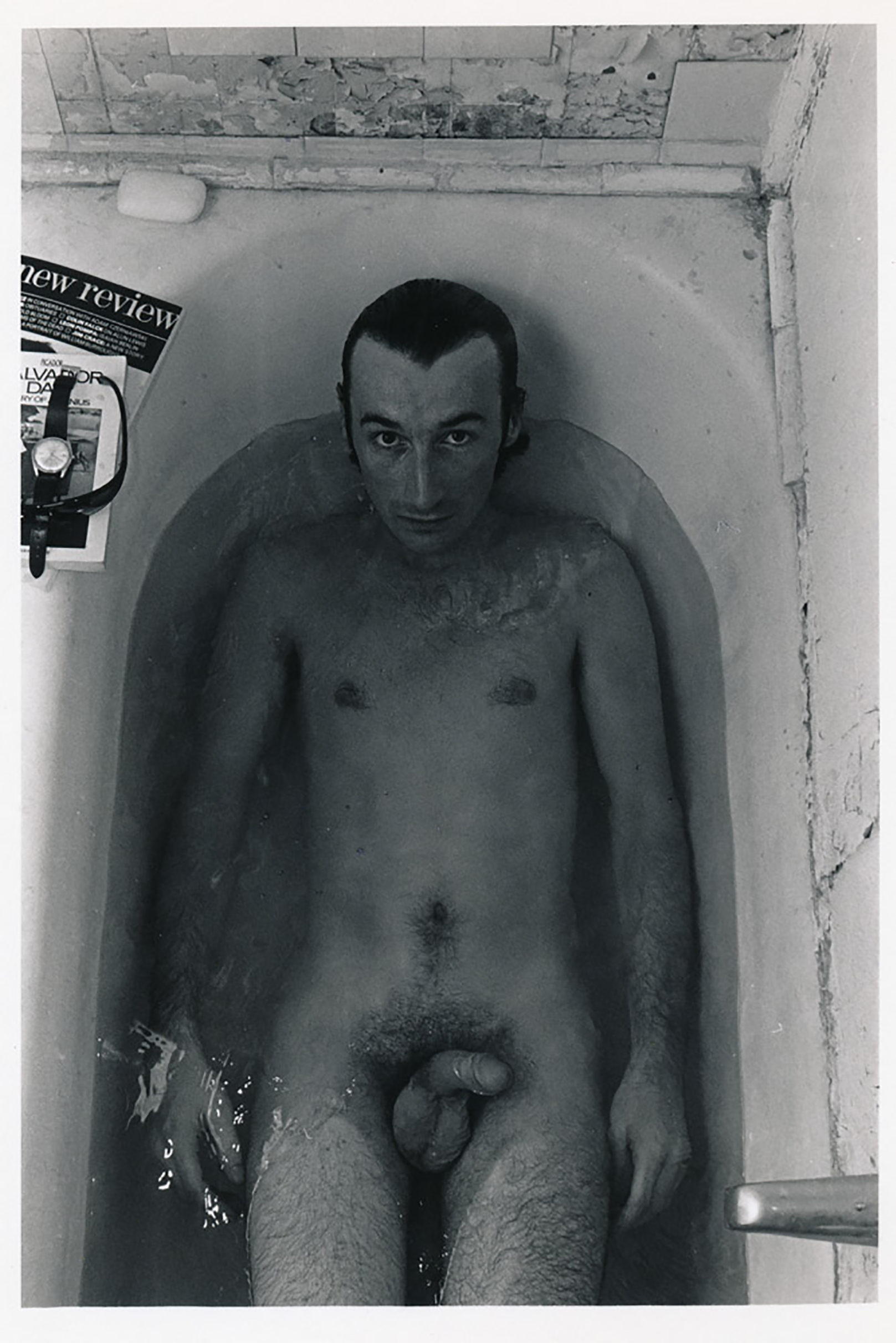 Victor Bockris, (1980's).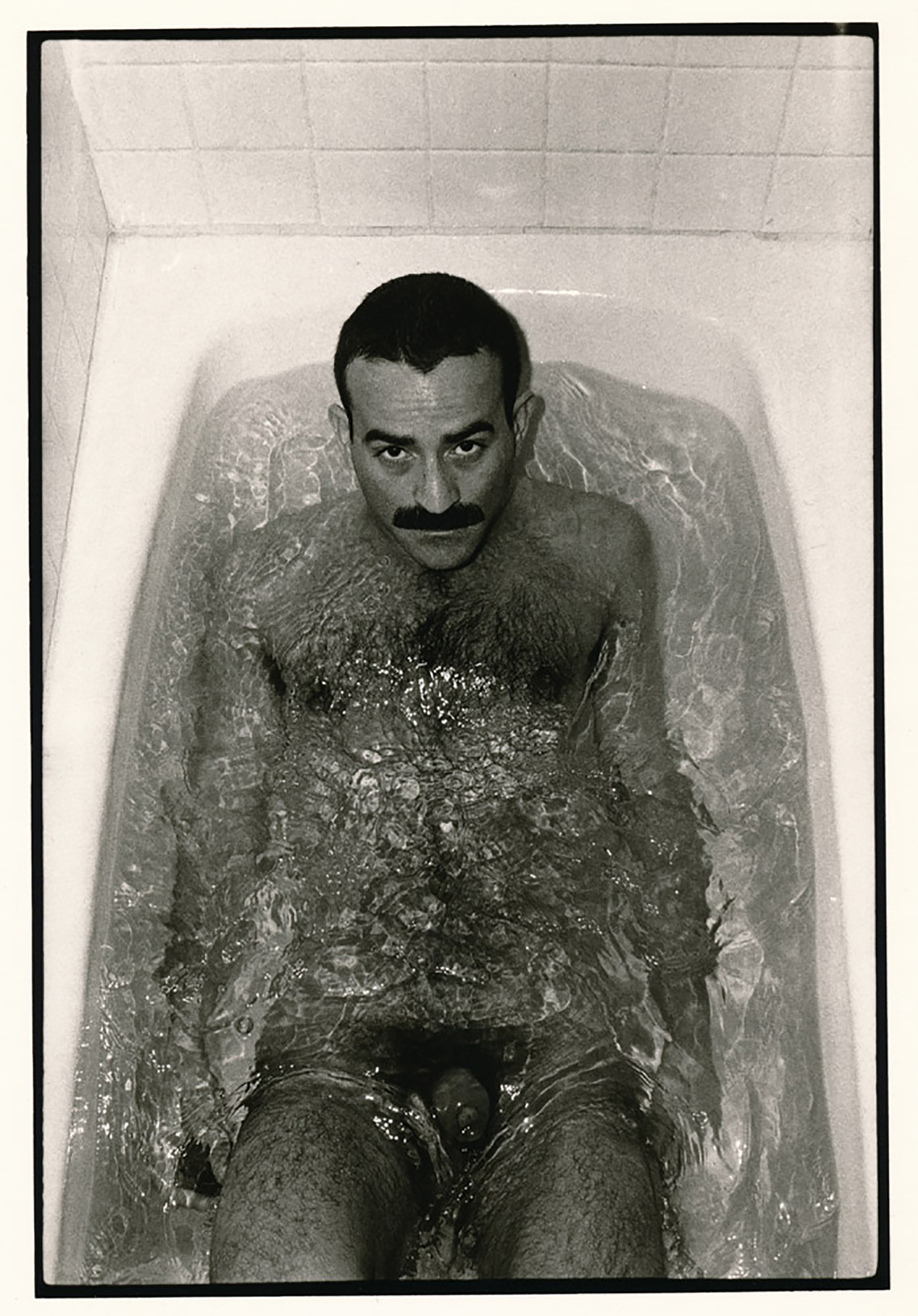 Victor Hugo, (1980's).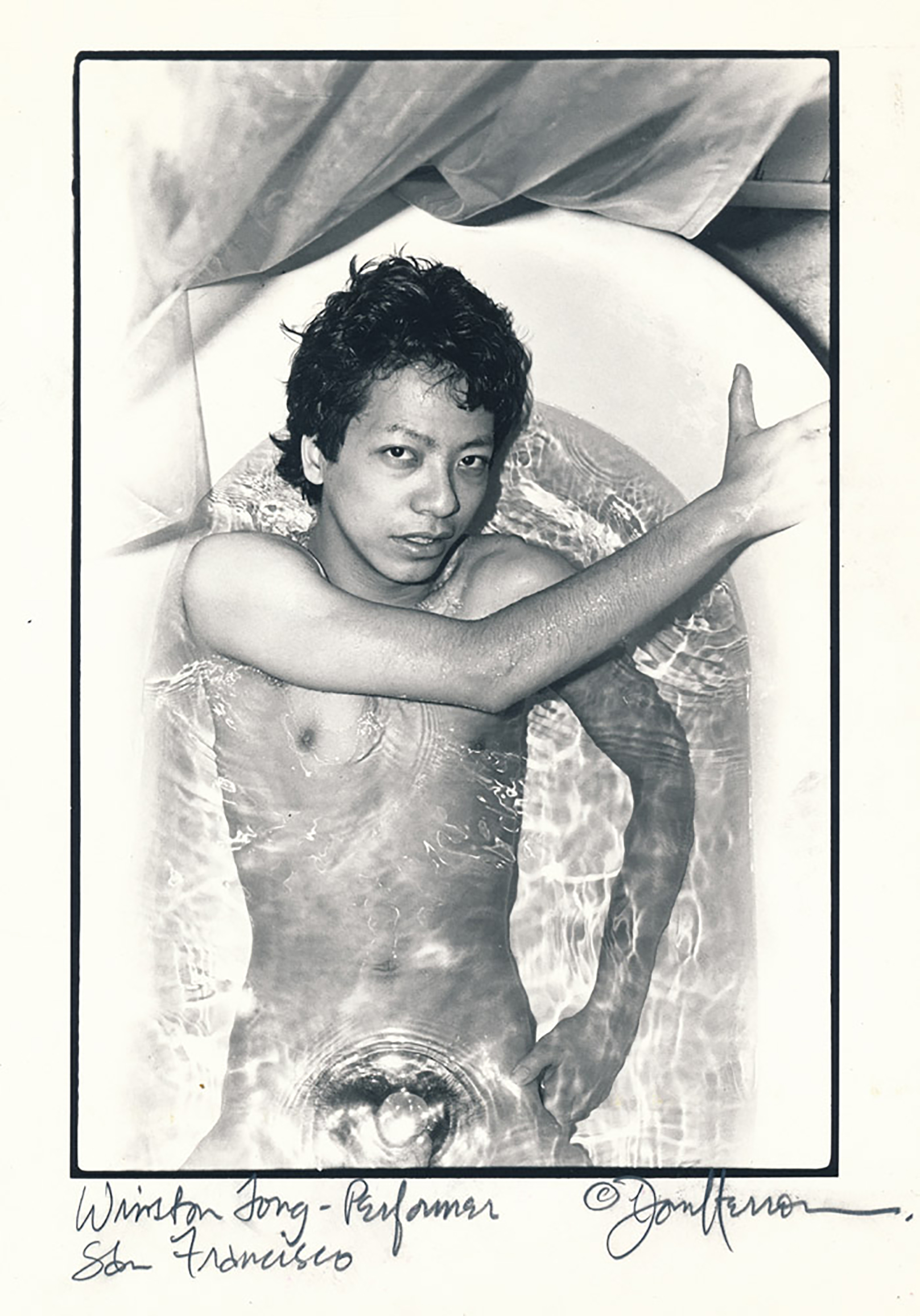 Winston Fong, (1982). 
Herron's Tub Shots, now on display through Nov. 3rd at Daniel Cooney Fine Art, is another necessary exhibition that serves the custodial disposition of the LGBTQ community today.