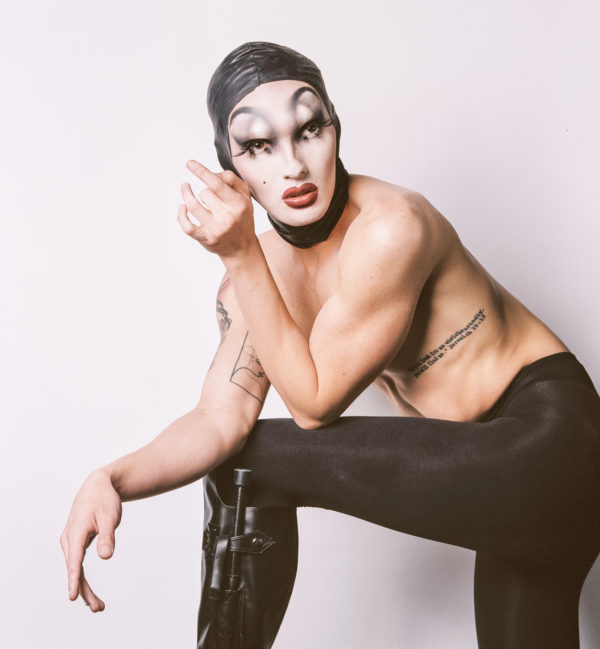 PHOTOGRAPHY BY KATT FOX
EXPOSED: DRÜ HOLIDAY
There's always a new queen in town
Unlike Valentina, Drü Holiday has really been doing drag for 15 months. Andrew, though new to publicly doing drag, is no stranger to the late night magic the medium so often emotes. Like many other younger, internet-bred drag queens, Drü began painting in the comfort of her own bedroom at 2:00am after everyone had hopefully gone to sleep. "I've been practicing since I was 14," she told me over email. She worked at her face and learned the rudimentary aspects to a solid beat. "Then I really tried to realize who I was as a queen," she said. "That took years to figure out."
Drag in its present context is more art and less hobby. While the history of drag rests in political commentary and clownish-entertainment, the rise of RuPaul's Drag Race has asked the world to take a more serious look at the many styles and forms of expression that are under the drag-umbrella. Whether it's practicing your paint, learning to sew, or gaining the confidence to get on stage, drag – once a completely outsider performance medium – has become a multi-million dollar commercial industry. Queens travel the world performing and sign major contracts with television networks. Alas, none of this would be possible without RuPaul Charles, and what better place to have your drag recognized and your art validated then at the annual RuPaul's Drag Con?
The convention, which takes place in Los Angeles and New York City, has become the place to be for drag fans and drag stars alike. Drü, who has been to the New York City installment, ventured to this year's Los Angeles iteration for the first time. To properly document the transformation that takes place before queens arrive on the convention floor, photographer Katt Fox woke up with Drü at 7:00AM. Their images, shot on film, tell the tale of the queer-historic transposition that takes place when one person sits down in front of a mirror and another gets up from the boudoir.
Drü Holiday, whose name derives from Andrew's birth-name and Billie Holiday's sultry, very dark yet glamorous legacy, told me a bit more about her experience at this year's Drag Con. When she told me she'd decided to take a solid 48 hours to answer my questions and mull over the weekend's feelings, I completely understood. Having been to Drag Con myself, I knew marinating the weekends laughing, smiling, cheering and gagging was an experience all in itself.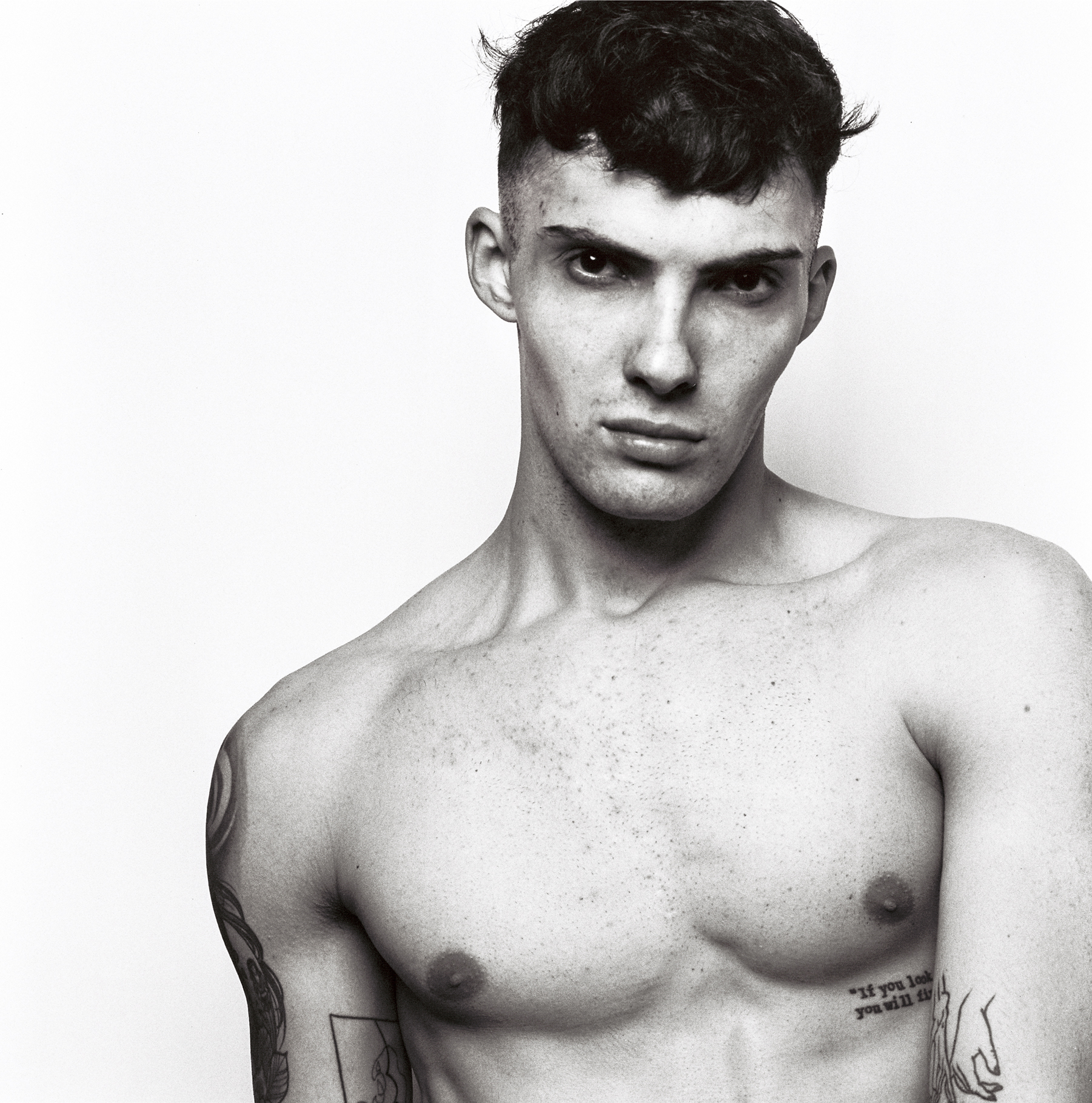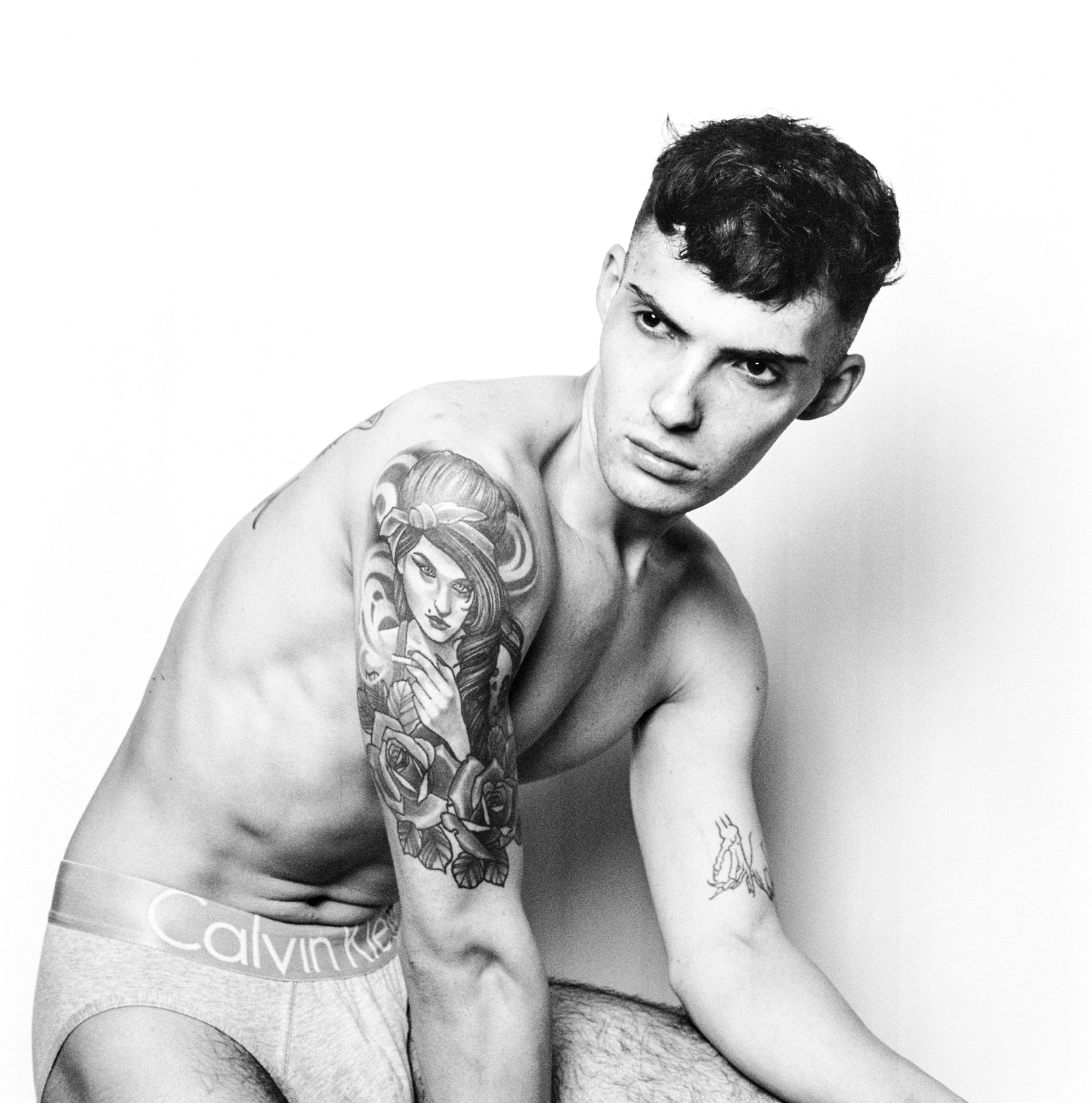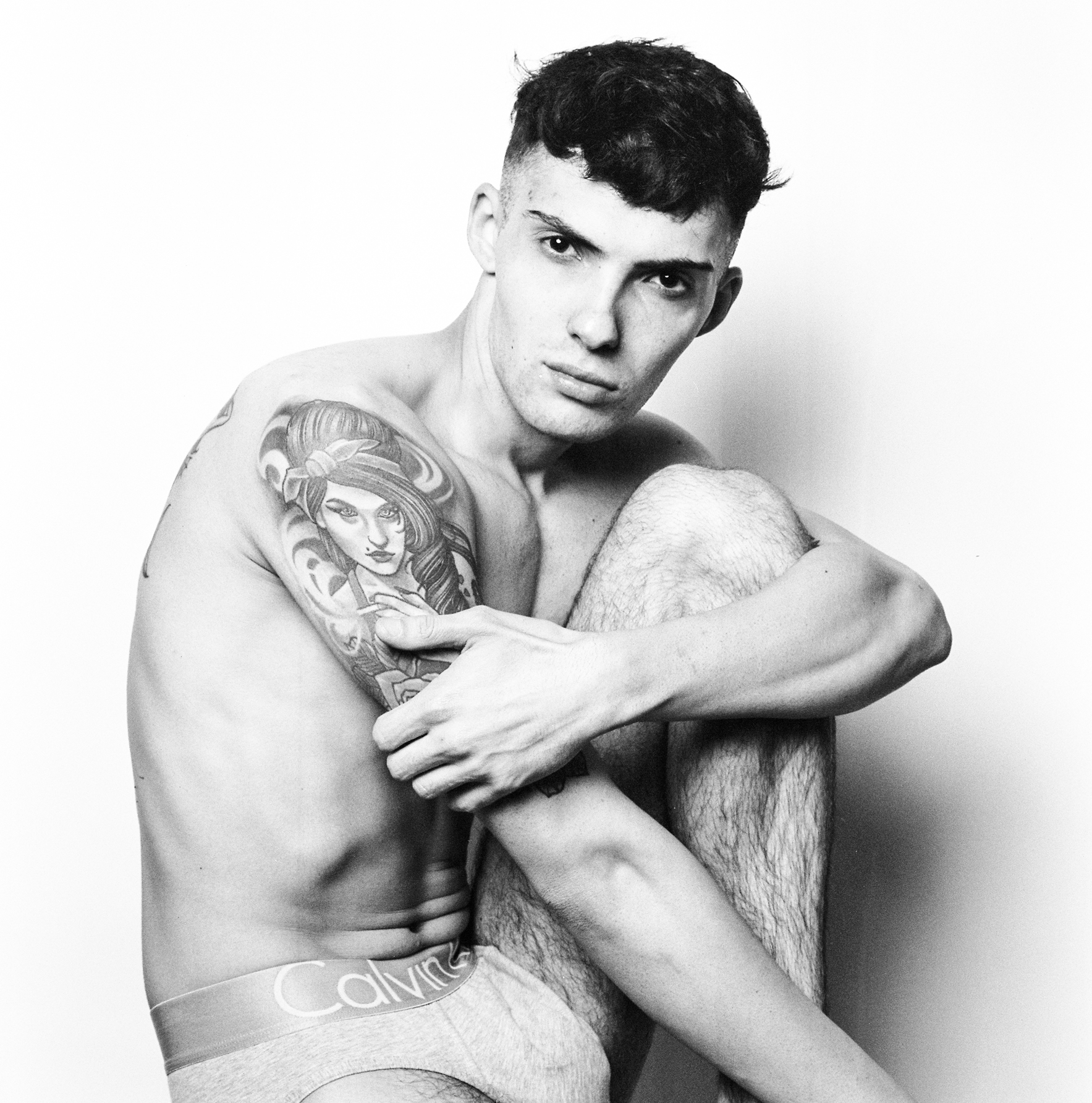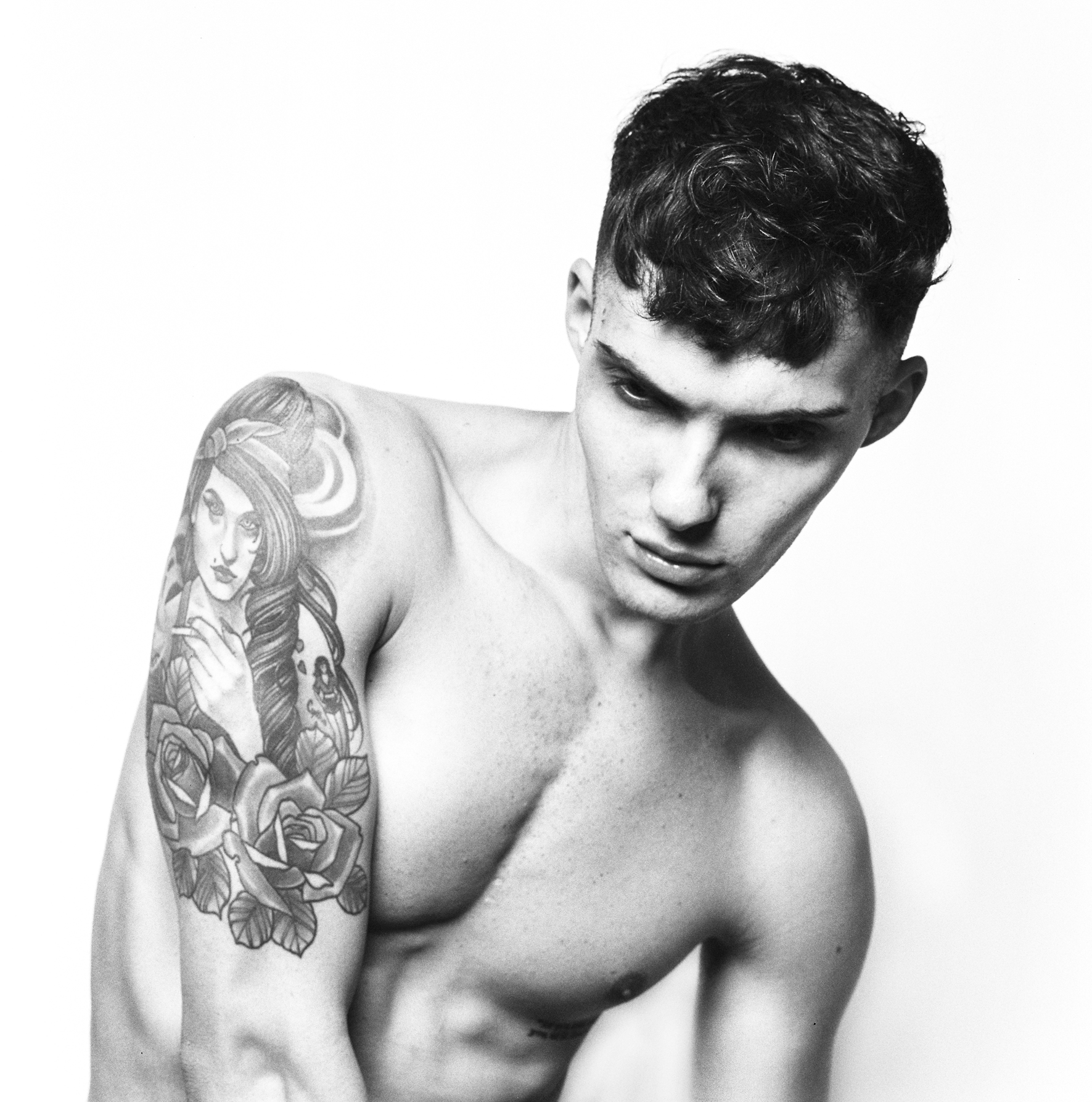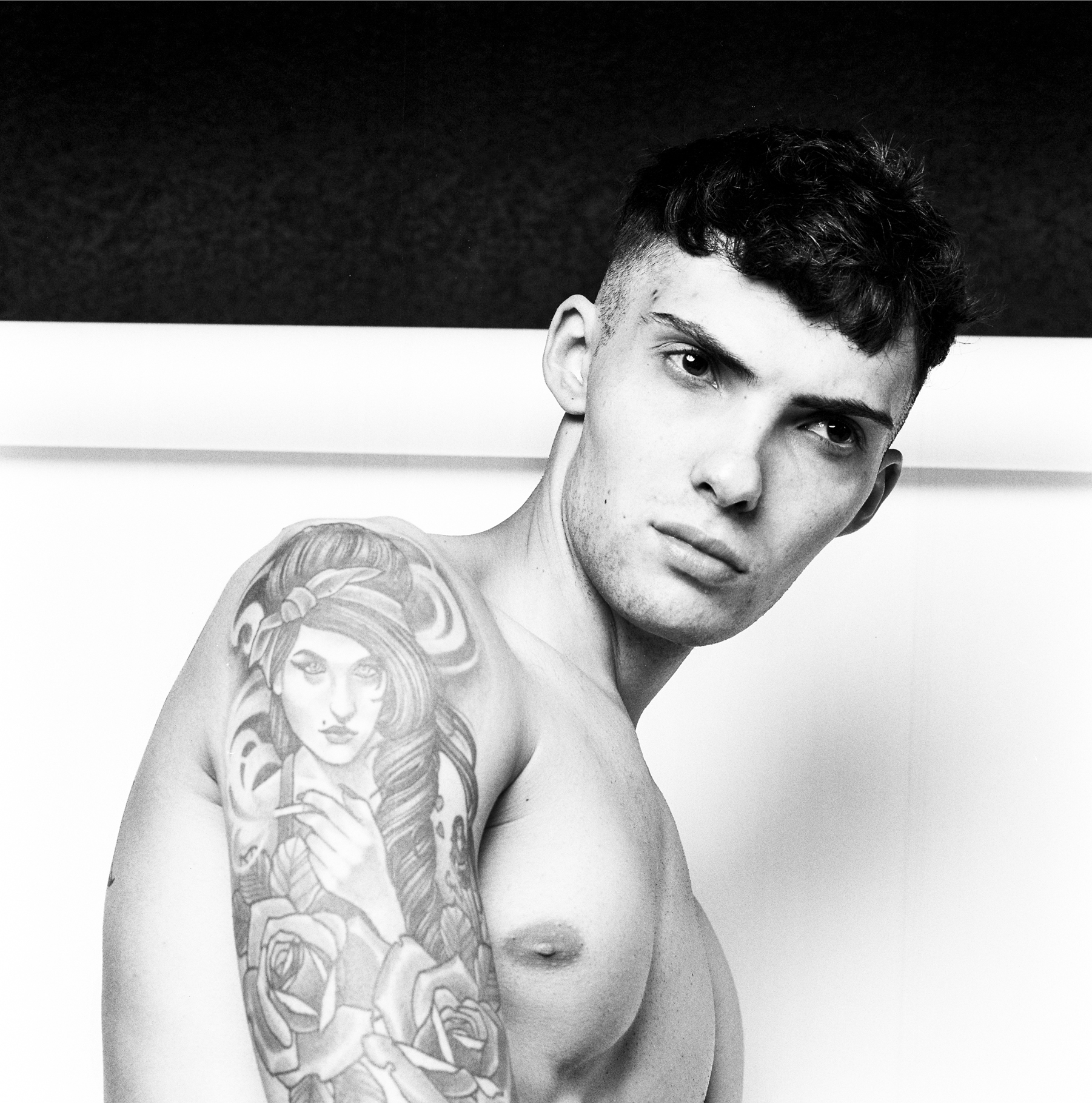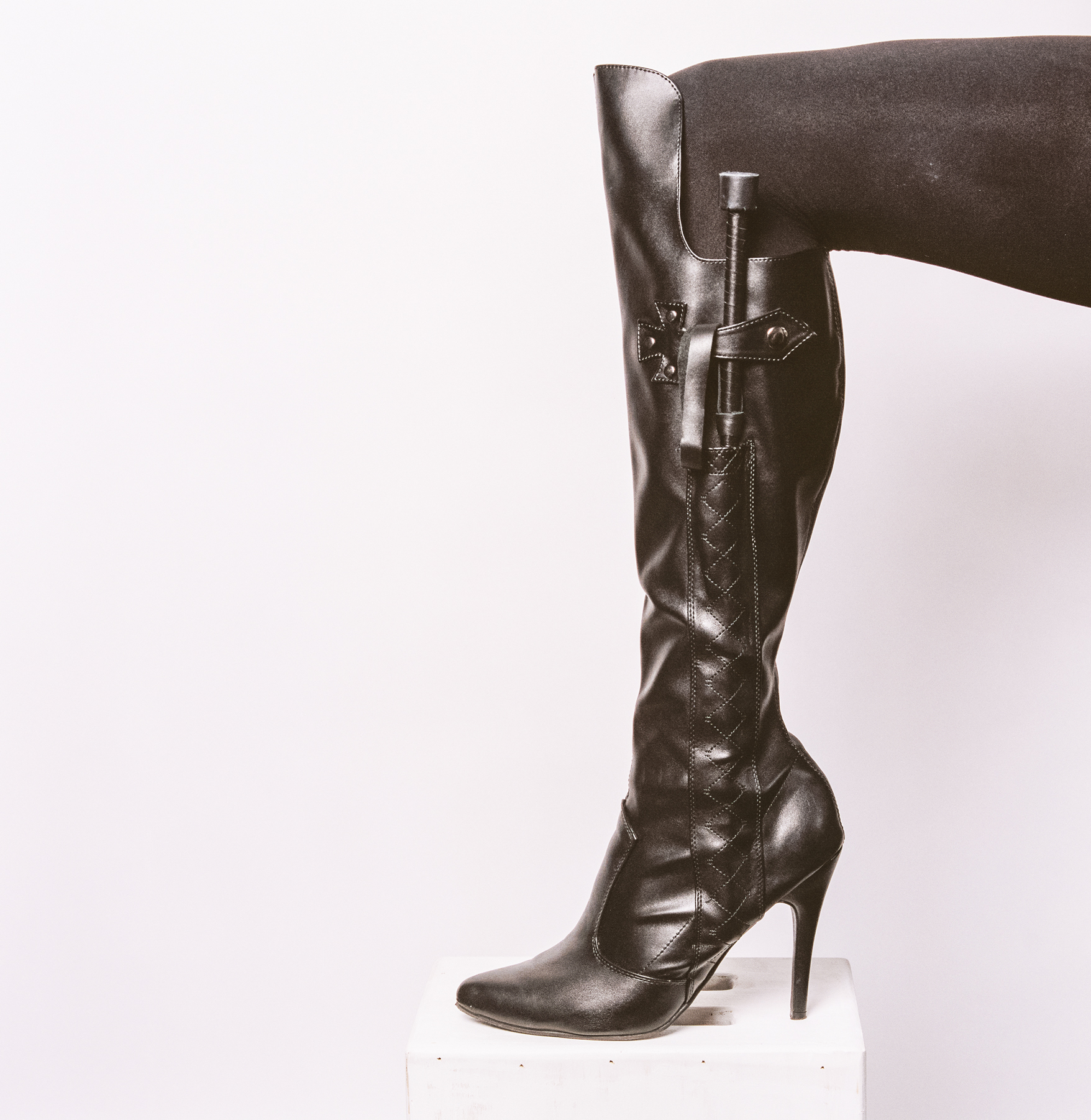 How was Drag Con LA? This weekend many memorable events happened, but the part I will remember the most is when a fan came up to me and almost burst into tears saying how much she has looked up to me and that she's such a huge fan and how much I inspire her. She gave me many hugs during this interaction and she was just so excited the whole time. The fact that what I have done in the short amount of time I've been doing drag is such an affirmation that the art I am putting out into the world is reaching out to people in other cities, states, and even countries.
What does drag mean for you? Drag means passion. Drag means I am able to get in front of people, letting myself express my creativity in my own uniqueness, and not caring if people react positively or negatively to what I do because I know I am my own beautiful. Drag allows me to do what I want, and not have the limitation of just paper or a canvas to express how I'm feeling; why not become what I am imagining? That's what Drag is and means to me: Something that I can temporarily escape to and become my own true self, which is Drü.
How does Drag Con differ from regular drag-focused events? Drag Con allows anyone and everyone to join together in one room to just celebrate and admire the art of drag and what Rupaul's Drag Race has really done for not just the gay community, but mostly for the drag community! It's admiring to us as artists instead of just being clowns who dance around on stage. We are people, creative minds, and we are able to present that and be engulfed in that atmosphere for a whole weekend. That's amazing in itself.
What have you learned from drag? Just be true to yourself. You'll never be happy with your drag persona and will always want to keep changing it if it isn't genuinely who you are! There's a million other queens who look the same and are doing the same thing with similar styles, why want to do that when you can stand out? It's drag! Let your creative juices flow, and become the biggest alter ego you can become. It's supposed to be over the top, not everyday wear or just dress up.
What's your favorite Ru-saying? "Don't fuck it up," because in my own drag, I always strive for perfection so everything I do I try to be as polished as possible and not to really leave room for error even though I'm just starting out. I want to present myself like a queen, with poise, grace, and precision, and there's nothing wrong with that.
Who are your favorite queens working today?  Well, besides myself, I'm really enjoying the talent from Neon Calypso, I saw her perform during Sasha Velour's NightGowns and ever since then, I have been mesmerized by her performance and the way she captivates the audience, and makes a believable performance. It was incredible!
I'm also really loving the work of Eva Young, she is full time student as well as I am and she is producing mass amounts of great drag and really captures what drag is for me, being larger than life with a persona yet still being glamorous while you do it and she captures that beautifully. But from my hometown, I am infatuated with the work of April Rition, she has that aspect that I find amazing in Eva where everything she posts and does is so draggy and exaggerated yet still so tight and polished, which makes sense why she is from Dallas! I have not seen her live yet but I will soon.
Who are you rooting for to take home the crown on Season 10? Well of course I am really rooting for my hometown queen, Asia O'Hara, because I have seen her multiple times live — amazing performer through it all, and she makes all of her own drag, which is still astonishing in itself. But watching the season, I'm really rooting for Eureka to win the title. She represents the idea that you can be who you want to be, and not let anyone or any obstacle get in her way. She would be the first plus size queen to win and I've been waiting for that break through! She would also be the first pageant queen to win and having someone so good at what they do all around is a winner to me. I feel like Eureka embodies that.
Being documented can often feel rather invasive, can you talk about your experience with Katt? When Katt reached out to me, I was nothing but enthused about this whole project and idea behind it. I wanted my trip to L.A. to allow me to really make good connections and get as much exposure since my following isn't that large to begin with, so when they told me about this, I was nonetheless so excited! I didn't feel any invasive moments during our time together, I'm a very open person so any questions or photos they wanted to take I was ready for all of it! I can talk about myself and my drag for days on end so this was the perfect opportunity for me to do so. The idea of showing a true transformation (like mine) I feel is going to hopefully be appealing to all audiences because you are able to see the work that goes into becoming Drü and I live it everyday and love everything I do, so hopefully everyone will also!