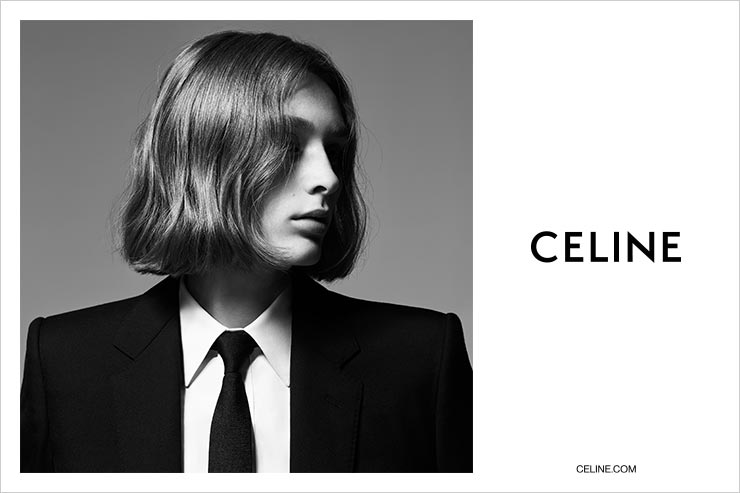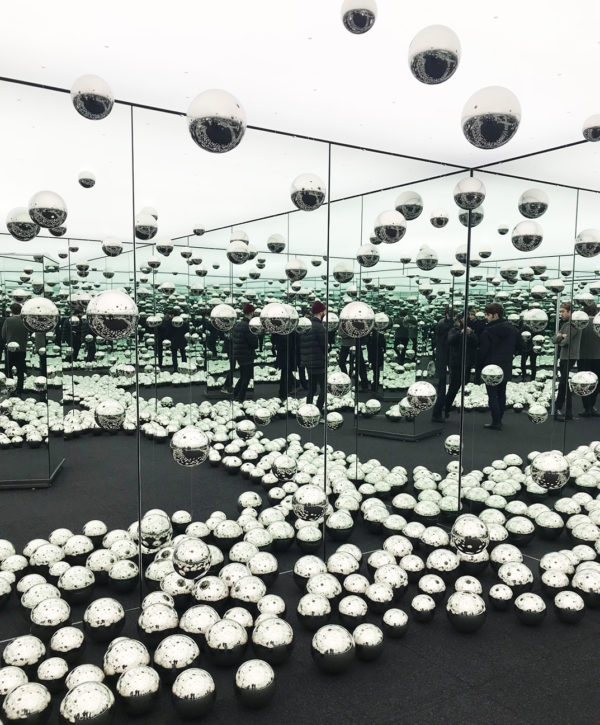 PHOTOGRAPHY BY GAYLETTER
GAYLETTER's TRIP TO KUSAMA
On a private tour, Festival of Life took our breath away
Search "#Kusama" on Instagram and notice how many polka-dotted mirror selfies clog the feed. You've probably seen these playful rooms online before. When seen digitally, the rooms that appear to extend for miles look like elaborate set designs. People's photos are a curiosity all their own, and knowledge of their context or not, Kusama's work looks like art made with the millennial in mind.
Yayoi Kusama's work is worth millions of dollars. That should come as no surprise. Aside from being one of the most widely shared and known working artists today, Kusama has been shocking crowds since the 1960s when Andy Warhol and his factory were camping up the line between the commercial and the gallery. Kusama was right there inside the movement, goofing up the seriousness of art-culture and debuting work in a handful of mediums including painting, performance and sculpture.
In 1965 the then-young artist premiered "Infinity Mirror Room: Phalli's Field." It included hundreds of soft, phallic forms in a room under 300 square-feet that enveloped the viewer in a kind of psychosexual encounter; one that commanded attention due in part to the total copiousness of it. Since then, Kusama has debuted several more of her now world-famous infinity rooms and they have since been exhibited in galleries and museums all over the world, not to mention broadcasted on social media ad nauseam.
Yayoi Kusama: Festival of Life at David Zwirner has been drawing crowds since it opened on November 2nd. Including sixty-six paintings from the iconic My Eternal Soul series, plus the premiere of two new infinity rooms and three new large-scale flower sculptures, the show reconstitutes the artist's prolific nature and invites art-lovers and social media bloggers alike to the gallery where lines to see her incomparable work have extended into several hour wait periods.
Much to our great fortune, GAYLETTER was invited to view the show before closing (December 16, 2017), so on a quiet, Monday afternoon, Abi, myself, plus two of our trusted contributors, Connor Atkins and Tyler Akers, went crosstown to the gallery on 19th St. to have our own taste of Kusama's indelible work.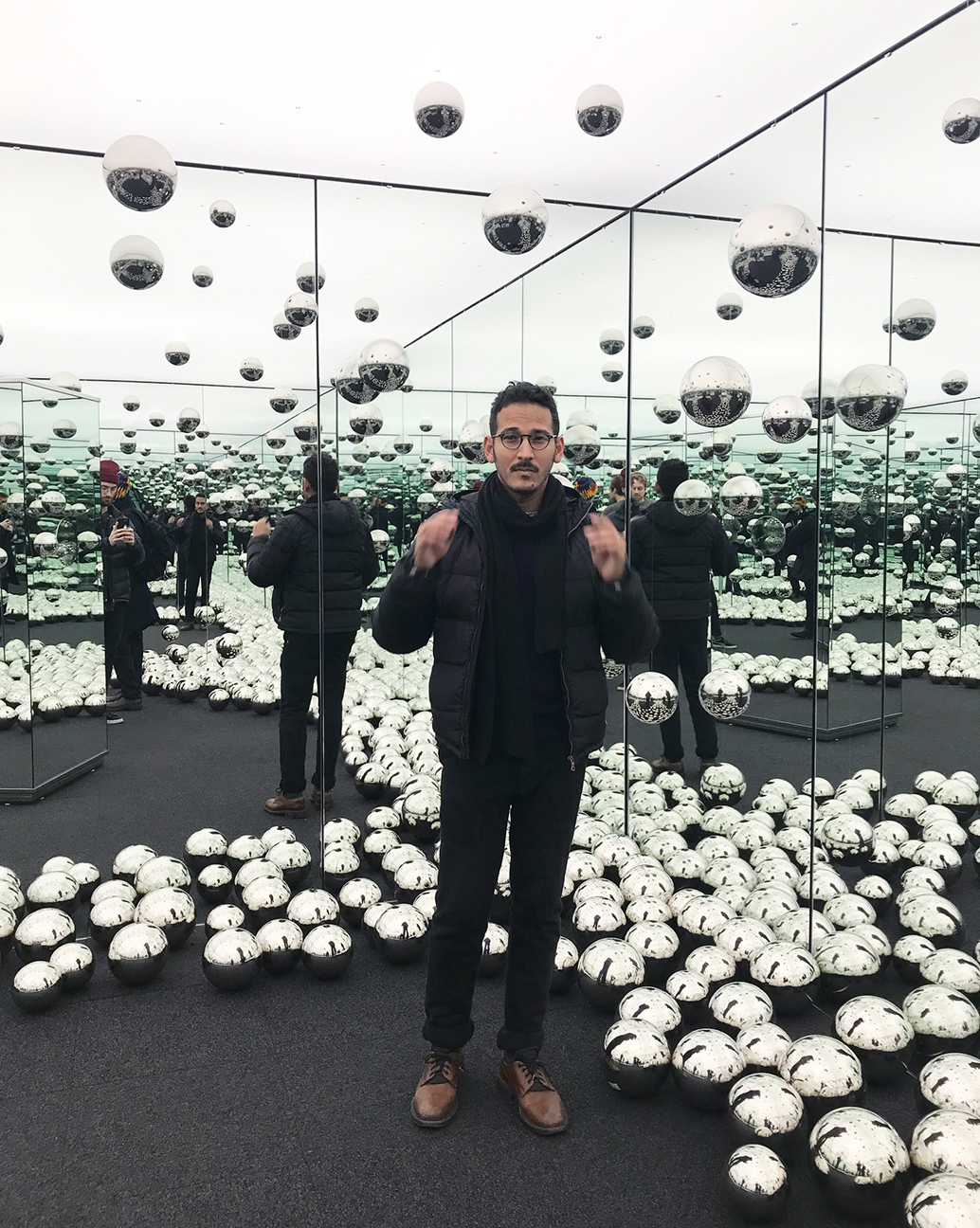 Abi photographed by Connor. They're both working on their next Instagram.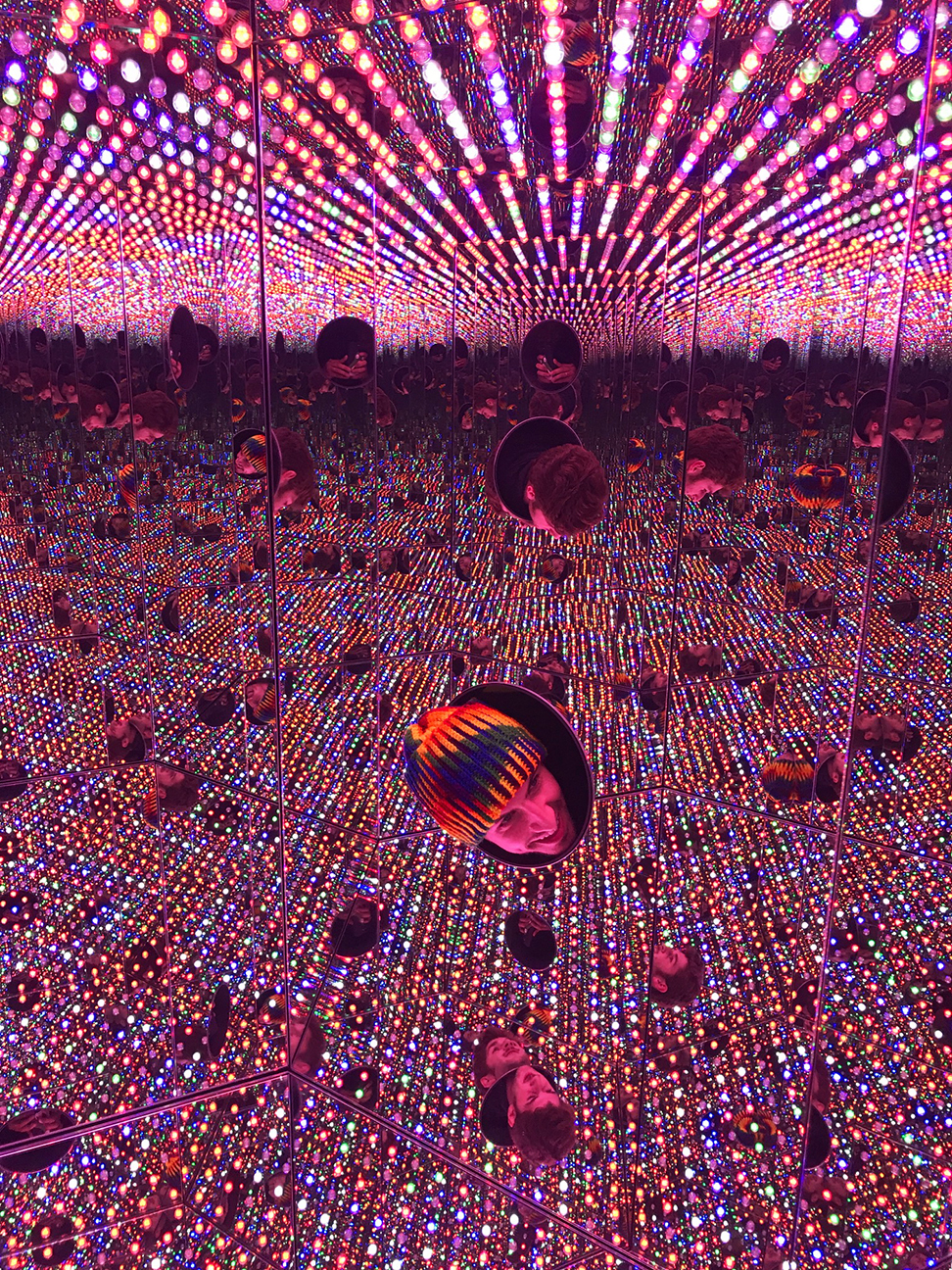 Tyler, who is quite familiar with Kusama, wore the perfect knit hat to the exhibit. 
Spanning across the two galleries at the 19th Street space, Festival of Life is immersive, to say the least. Your first stops are the two new infinity rooms. One includes countless chrome balls and is viewed from within while the other is experienced via a head-sized peep hole and features a bit of a light show. At times the mirror rooms wax cinematic. I kept thinking of Willy Wonka and how the fantastic is quite often just as disorientating as the realistic, with or without candy. Kusama's ability to manipulate the spacial medium is a testament to her quality control, something explored just as handsomely on the masterful canvases that you view later in the show.
There is the potential for psychosis in the mirror rooms, a trait no doubt one can ascribe to Kusama's own mental diagnoses. Over the years she has self-willingly admitted herself into institutions, and today she resides in a psychological facility in Japan at the delicate age of 88. That said, you'd never guess her age based on the work exhibited. Sure, the canvases and the rooms are a bit "trippy" as I am sure the countless stoners who have viewed the show have already noticed, but the infinitesimal nature of Kusama's visions perpetuates a true uncertainty in what one should expect from reality, and she's a rock-star for making us rethink just what the eye is capable of undertaking.
We had our fair share of fun finding each other in every section of the rooms. The circular mirrors and light-play project your reflection into every corner of the room. It renders the origin of things as indiscernible. In one case, Tyler kept telling me to look at him while our heads were inside the room with the lights changing but I couldn't, for the life of me, figure out where the hell he wanted me to look. It was comedy and tragedy all at once, and so I poked my neck as far into the room and looked straight down at the rainbow tunnel now opened below me. It extended forever, and I had the same reaction as being on top of a very tall building, except now, instead of fearing height and death, I couldn't look away.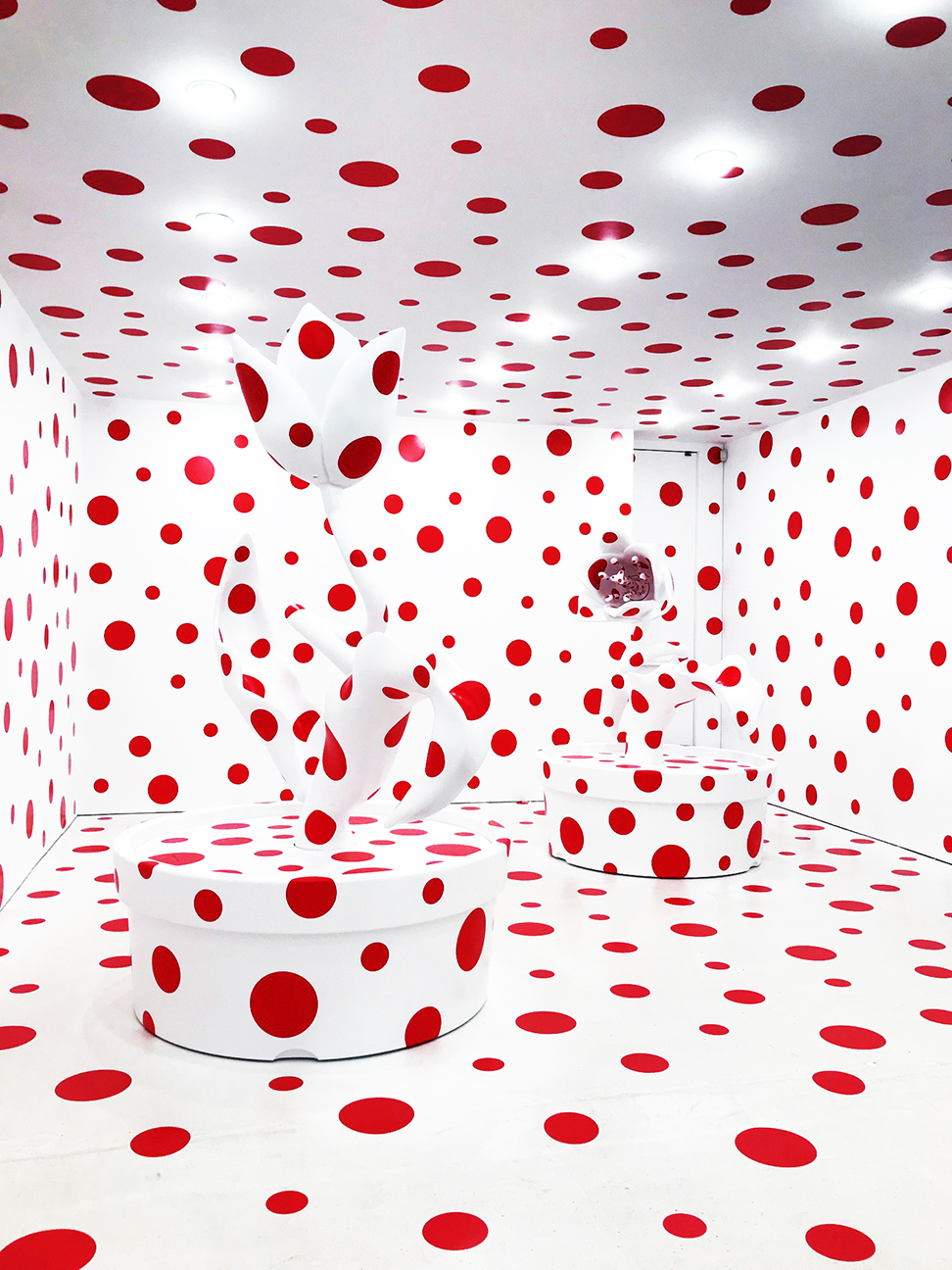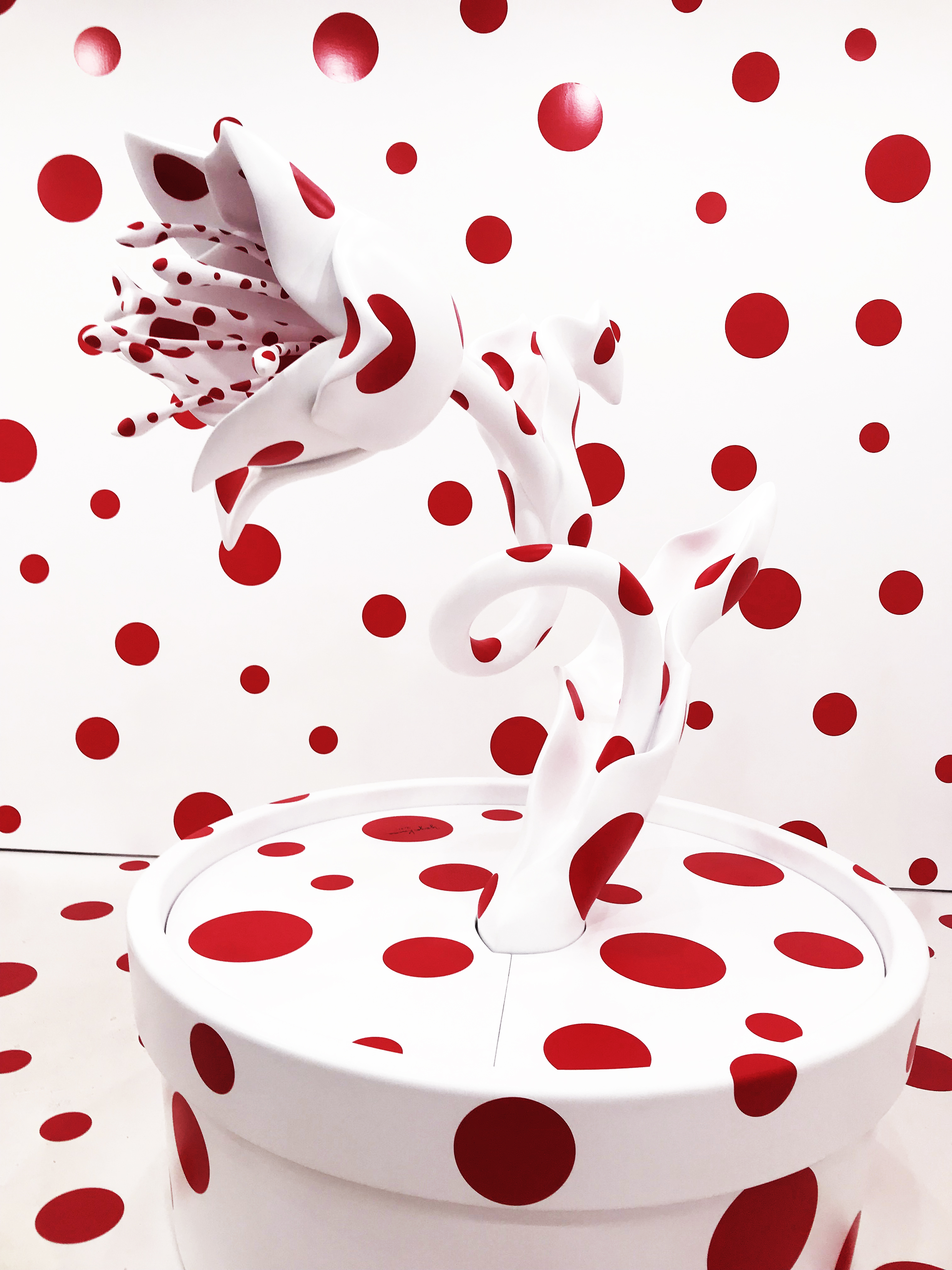 The tulip polka-dot room follows these premieres and, because it is painted white all over, you'll be asked to wear protective socks over your footwear. It was a moment of fashion in the name of art. Crafted from plastics, the tulips take precedent over the uniformed space, and the vinyl-stickers that decorate the room bring a familiarity to the viewer, calling into mind the intricate netting work you get a first-hand account of on the My Eternal Soul canvases. (A whole separate show of Kusama's Infinity Nets is being exhibited in tandem at Zwirner's uptown gallery.)
The canvases in the My Eternal Soul installment are magnificent. How any one person can create such a vast field of work still feels unbelievable to me, but Kusama — an autodidact it seems — is known to produce around a 100 canvases a year. The sixty-six on display at Zwirner are cartoonish, reptilian, folky and a style entirely their own. The canvases and use of color here separate Kusama from everyone else working in the medium. Not just because of the body of work produced (most hung at Zwirner for this show were made over the last 12 to 18 months) but because their inherent outsider-art qualities met with such technical mastery displays the physical and mental strength it takes to be a painter. Aside from assistants layering the solid color foundation onto her canvases, Kusama's strokes are all her own. They are tiny, neatly packed and completely out of this world.
Festival of Lights is a triumph for the aging artist. As Roberta Smith wrote for The New York Times, "I think Yayoi Kusama might be the greatest artist to come out the 1960s and one of the few, thanks in part to her long life, still making work that feels of the moment." Call it daunting, but braving the long lines is understandable for this show, so buck up and pack a sandwich. The show closes oh so soon.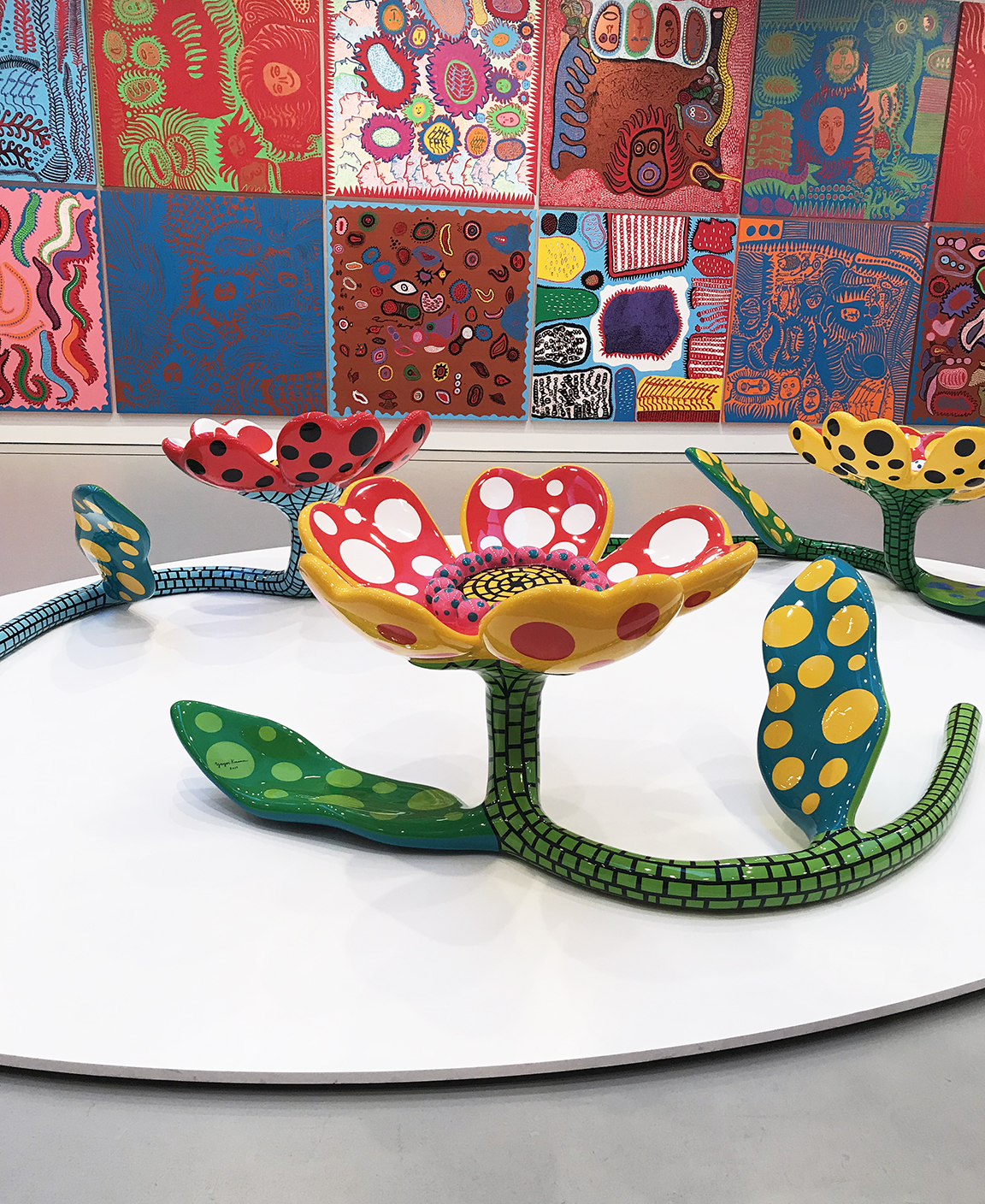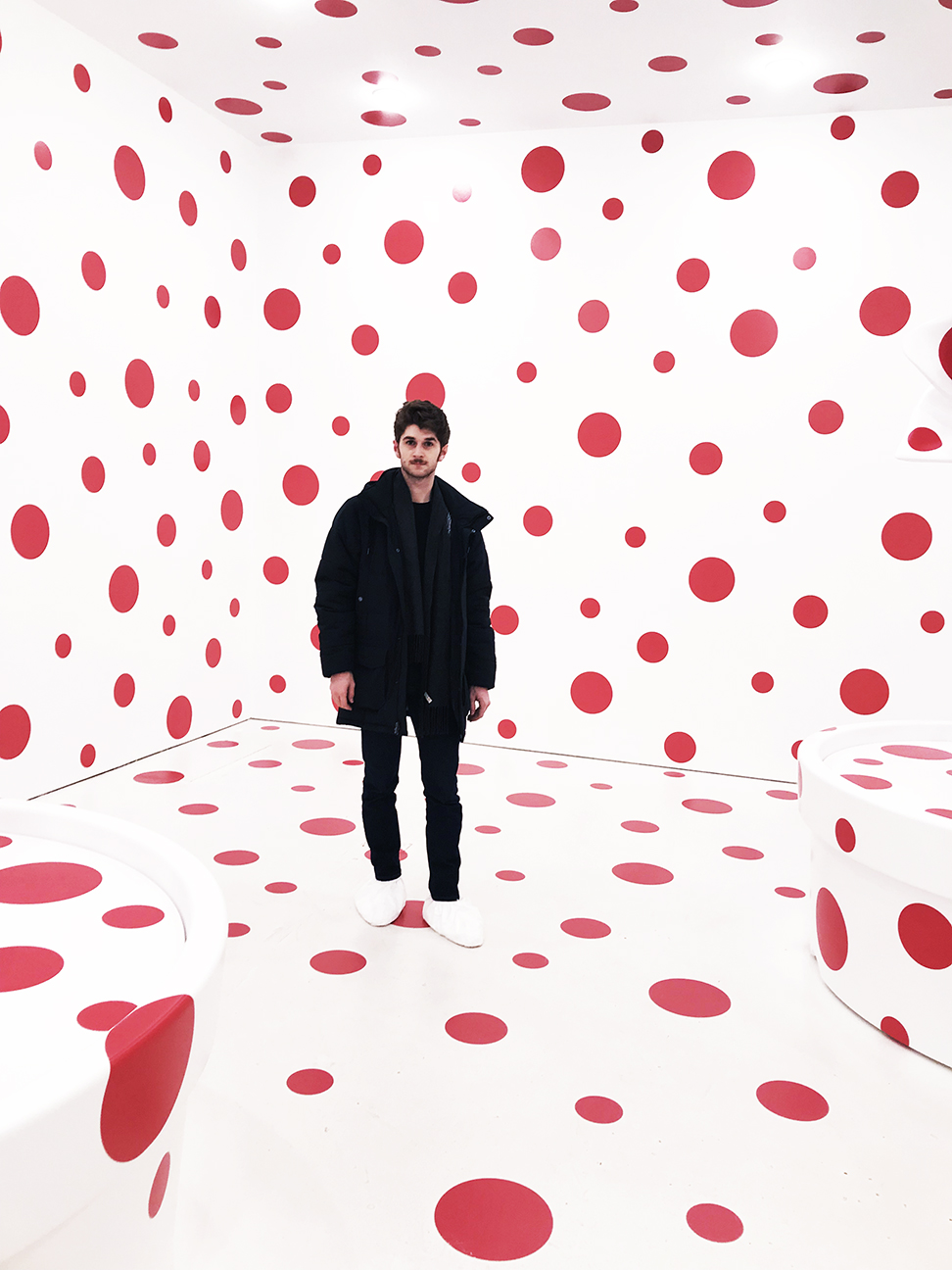 and this is me, Chris Stewart, hi!
Festival of Life is on view through December 16th at David Zwirner Gallery, 525 & 533 West 19th St. New York, NY.