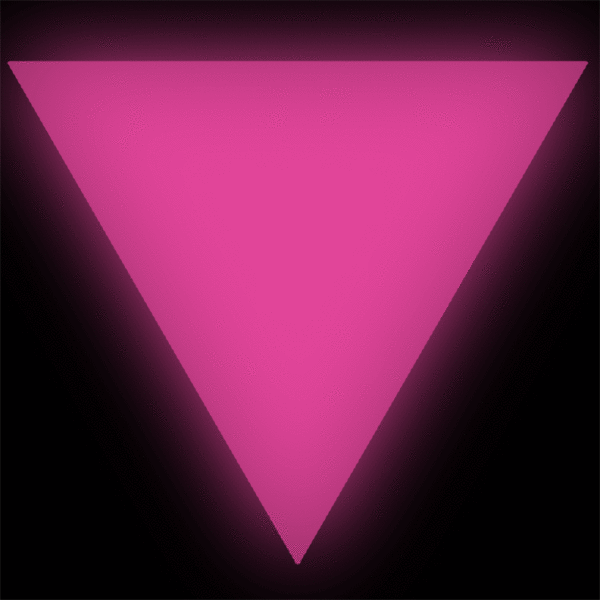 SILENCE = DEATH
GAYLETTER's Pride Guide 2015
NYC Pride is the perfect opportunity to indulge in some non-stop summer partying while also supporting the LGBTQ community and celebrating our fierce-as-fuck history. That being said, there are almost too many things to do, so GAYLETTER is here to lend a 'helping hand.' We've made you a definitive list of parties and community events that you can't afford to miss — if it's not on the guide, it's probably not worth going to.
While I know we're all about equality these days, don't for one second think there isn't a party-archy here: the GAYLETTER Pride Ball is all you'll be doing this Saturday night — they're ain't no party like a GAYLETTER party 'cos a GAYLETTER party is… MANDATORY! We've got free tequila, boys on PReP plus we'll be donating a percentage of the tickets sales to FIERCE an awesome charity that helps support LGBTQI kids of color. Come for the vogueing, come for the surprise guest, or just come for the community. We'll all be there.
Your Pride week starts now…

TUESDAY, JUNE 23
PARTY: Azealia Banks at WestGay
The legendary party WestGay is coming to an end. As one of their last events, they're bringing the super-cunt Azealia Banks. It's the grand exit for this iconic space, and it's setting the tone for the rest of pride week. WestGay will not be forgotten.
$20, 10:00PM, The Westway @ 75 Clarkson Street, New York, NY.
PARTY: STRÜT
Remember Strut? We do too. The pride edition is happening at Acme, a fabulous restaurant famous for attracting fashion queens. It all feels very "classy." Acme is low-key, and the event has lots of nightlife staples like Sophia Lamar, Zachary Taylor, Mikey Hafez, Beverly Sage and Zach Ligas, to name a few. Start off pride week right — this place knows how to make a martini.
FREE, 10:00PM, 9 Great Jones St. New York, NY.
PARTY: 1969: A Gay Odyssey
Come to the Stonewall Bar to see Linda Simpson perform a "her-storical" recreation of the night of the infamous riots. But you better be high as fuck because you're about to travel back in time with an ensemble cast that includes Amber Martin, Bailey Stiles, Macy Rodman and Merrie Cherry as they embark on a "nutty extravaganza" on the eve of history. There will drinks and Go-Go dancers and if you tell the doorman "I'm broke" you get in for half price. I just don't know what else you could ask for?
$5-10, 8:00PM, 53 Christopher St. New York, NY.

WEDNESDAY, JUNE 24
EVENT: Hebro Pride
Still looking for a Jewish boy to bring home to your mother? I'm not even Jewish, and I am. Whatever. Hebro has your quota taken care of. Taking place on the Upper East Side at the Jewish Museum, this event has got Charlotte York written all over it. There's an open wine & beer bar and plenty of art to be seen, plus the space is gorgeous. Between the boys and the ambiance, you'll be fully satisfied.
$25-35, 6:00PM – 10:00PM, 92nd and 5th Ave. New York, NY.
EVENT: Hunting Season Bar Crawl
I was originally dissuaded by the lack of information on the Facebook page, but I think we can just do a quick analysis of the event name for this one. Join the cast of Hunting Season  for a bar crawl from Bar Catalina to Barrage to Boxers to Atlas Social Club to Therapy and then finally to Flaming Saddles. Every bar will have a drink special. You're getting increasingly drunk with a group of "hunters." Everyone's looking for fresh meat. You're on all fours.
5:00PM, Hell's Kitchen, New York, NY.

THURSDAY, JUNE 25
EVENT: Velvet Gloves X highline: Pride edition
So, I'm inclined to go to this just to watch boys hit each other. Velvet Gloves has teamed up with the High Line for some pride-week boxing catharsis. With Francisco Liuzzi from Innervation Fitness, you will be lead through warm-up, technique, mitt/glove work, and cool-down. It's sure to be sweaty, so make sure to bring water and wear appropriate clothing. I'm thinking singlets. Just don't forget your own 180" handwraps. There will be no fist to face contact, so you can still look cute for the weekend. Beginners welcome.
FREE, 7:00PM, 14th Street Overpass on the High Line, New York, NY.
PARTY: Pat Pride
All you have to do is look at the list of DJs: Lady Miss Kier, JD Samson, Aaron Clark, Amber Valentine, Vicki Powell, and Robi D Light. Plus, Union Pool's front and back offer plenty of space to find your next Brooklyn hook up. We're not totally sure if the decor is a gimmick, but this place is always playing the best music and hosting our favorite DJs, so we don't read too much into it.
FREE, 10:00PM, 484 Union Ave. Brooklyn, NY.
Barefoot Wine Bear Garten Pride Celebration
What queen doesn't love the idea of a free wine event during Pride? Be real. We know, it's Barefoot, but DJ Kevin Graves is in charge of music and it's hosted by Miss Holly Dae, so just get over it. Also Rupaul's Drag Race winner and everyone's favorite narcoleptic Jinkx Monsoon will be performing (not sleeping) with fan fave Alaska – hiiiiiiiiiiiie!
Free, 7:00-10:00PM,  The Park, 118 10th Ave,  New York, NY 10011
PARTY: DUH Pride
DUH NYC is kicking off the weekend with their signature Thursday night banger, and they've stepped it up for all the fresh homos here for pride. "Young Bloods" anyone? Anyway, they've got MIA's protege Rye Rye performing, along with Chapman, Stezus Christ, and Ray Ray. The hosts include Gitoo, Corey Wash, Rembrandt Duran, and Jeff Dorsman. There's an open bar. There's a cotton candy machine. It's Not "duhrassic park" themed. All signs say yes.
FREE,11:00PM, 244 West 14th St. New York, NY.

FRIDAY, JUNE 26
FILM: Paris is Burning
If you haven't seen Paris Is Burning, I'm not sure where you've been, but here's your chance. BRIC and Celebrate Brooklyn are screening the film in Prospect Park. Naturally, there is a ball to follow. There will be an introduction from the film's director Jennie Livingston, and cast members Junior LiBejia and Dr. Sol Williams Pendavis. Vjuan Allure is DJing both ends of the event so voguing is expected. Grandfather Hector Xtravaganza and Jose Disla Xtravaganza will present The Houses United Ball post-screening. Members from the Houses of LaBeija, Xtravaganza, Mizrahi, Khan, Infinity, Milan, Princess will be there. That's a lot of bolded names. What we really mean to say is: it's going to be everything hunties…
7:30PM, 141 Prospect Park W. Brooklyn, NY.
PARTY: Everybooty
As you can see by the size of this post, "less is more" has nothing to do with Everybooty. This event covers all four floors of the BAM Fisher Building — from basement to rooftop, its got everything from booze, to art, to readings, to performances. Curated by SPANK, Sarah Jenny, and Big Art Group – they're not kidding when they say "more-is-more." The list of performers is so big we don't even have a cute way to work them into the post: Will Sheridan, Mizz June, The Feath3r Theory, Turnt Up Trifecta (Untitled Queen, Horrorchata & Merrie Cherry with special guest Lady Quesa D'illa), I AM A BOYS CHOIR, Bianca Dagga, BB Heart, The Incredible, Edible Akynos, The Dance Cartel, DJ Sean Be (SPANK), DJ Matty Horrorchata (BE CUTE), DJ Deputy (XANADUDE), and DJ Sveta Spins. It's a lot. The last three years have sold out so it's set to be a kickass night. It's Brooklyn's take on pride and naturally sounds artsy as fuck. Yas for visual arts!
$20-25, 8:00PM, 321 Ashland Pl. New York, NY.
PARTY: Fantasy: Burlesque Masquerade
The two things we think of when we read Burlesque Masquerade are Gerard Butler in Phantom of the Opera and Leonardo Dicaprio in Romeo + Juliet.  We've got the full twink to daddy spectrum here. The event is at NYC's queer hot spot the Diamond Horseshoe and they've invited some out-of-towner DJ's, so put on a kinky facade and come pick up an anonymous person to go home with.
$39-59, 10:00PM, 154 Christopher Street, Suite 1D, New York, NY.
PARTY: Oasis
"In our heaven, IRL and URL combine" is the best and worst thing I've ever heard, but regardless I'm interested. Factory Girls and The Culture Whore are hosting, and there are performances by Yolo Ono, JX Cannon, David Sokolowski, J Lamar, and Charlene. The party seems to be pushing the idea of gender fluidity while blurring internet and real life personas. Come as whoever the fuck you want. You might meet an Instagram crush or maybe just your local Grindr troll. But it's nice to put a face to a username, right? Could be love.
$10-20, 11:00PM, 43 Scott Ave. Brooklyn, NY.
PARTY: Priday
Hot Rabbit teamed up with Live Nation for pride which is pretty mainstream but we can get into it. They've turned the old Gramercy Theatre into a two floor, four bar venue so you will be able to cruise left, right, and center. Jiggly Caliente is performing. Remember when she walked the runway swinging the fake, severed leg? Mmhhmm, us too. Hot Rabbit was voted best in queer nightlife by a bunch of different media outlets so they're going all out for this pride event.
$20-25, 11:00PM – 4AM, Gramercy Theatre, 127 E. 23rd St. New York, NY.
EVENT: Coffee Grinder
The poster for this event features sprinkles which are gay but they also vaguely look like popper bottles which are even gayer. Yas isopentyl nitrate! The event says they're going to have your usual drinks but also sweets so if you like wine and dessert this event is a yes. Plus, it's early in the evening so just get a little tipsy and get a leg up on the sugar daddy search.
FREE, 8:00PM – 11:00PM, Baked, 279 Church Street, New York, NY 10013

SATURDAY, JUNE 27
EVENT: GAYLETTER Pride Ball
This is the only place you need to be on Saturday night. We're coming back for another Pride Ball at the Wythe Hotel. Expect the hottest, horniest and friendliest boys in New York City and a one-hour open tequila bar. Yes God! Need we say more? With performances by HOUSE OF LABEIJA, HOUSE OF MUGLER, JAY BOOGIE, and A SURPRISE GUEST, you should be celebrating pride with us. DJ sets by MICHAEL MAGNAN, JOEY LABEIJA, and UNiiQ3. Our guest hosts include FRANKIE SHARP, LEO GUGU and more… It's going to be a voguing extravaganza. Plus it's for a good cause! You better sisssy that walk. See you then.
$20, 7:00PM-1:00AM, 80 Wythe Ave. Brooklyn, NY.

SUNDAY, JUNE 28
EVENT: Pride at The Bellhouse
When I saw Alice from the Brady Bunch as the poster-gal for this event, I assumed it was going to be lame as fuck. But it turns out this event is for a fabulous cause! All proceeds go to SAGE, an organization that supports LGBTQ seniors. Featuring John Early, Jemima Kirke and other writers, actors and drag rappers — the Bellhouse booked everyone. The performers even include some GAYLETTER favorites: Cole Escola, Isaac Oliver, and Hamm Samwich, with a special guest Julie Klausner."What if 'A Prairie Home Companion' were hosted by four Mirandas?" Honestly, we have no idea how to even begin answering that, but go support a great cause and find out!
$16, 8:00PM, 149 7th Street, Brooklyn, NY
EVENT: PAG NYC
After 12 years in Berlin, Tel Aviv, London & Belgium, PAG has finally landed in NYC for a post-parade blow out. The DJs for the night are Mikëy Hefez (MTV israel) and Sammy Jo (Scissor Sisters), and the hosts include The Culture Whore, Merrie Cherry, The Dauphne of Bushwick, Domonique Echeverria, and more. If you couldn't read the poster because of the "bunnies butt-fucking" font it's written in, you're not alone. But we get the point — this party is going to be wild.
4PM – 12AM, The Park, 118 10th Ave. New York, NY
EVENT: Dance on the Pier
Do gay people like Ariana Grande? Regardless, Dance on the Pier is in it's 29th year and who better to celebrate with than that little tiny Italian girl and the LGBTQ community. Hopefully she performs Break Free because One Last Time floats no one's boat. All proceeds go towards LGBT pride events and local LGBT community organizations. Yes for small business and yes for helping out all of our fellow queers! Fireworks end the night, just in time to usher in July 4th weekend.
$25, 3PM – 10PM, Pier 26, New York, NY. 10013
PARTY: The Unofficial Pier Dance After Party, Glow In The Dark Blacklight Party
So when you aren't quite done dancing after your time at the Pier, the afterparty is at the Griffin. If you haven't been, it's a fieeerce "5 million dollar venue." Wear whatever feels most EDM-chic: neons, white, kandi, molly… it's a black-light party so everyone's going to be fucked up anyway. As a bonus, 50% of door proceeds will be donated directly to the Hetrick-Martin Foundation (Supporter of the Harvey Milk High School) and two outside corporations are matching the final donation, so the total will be TRIPLED. Money, money, money, honey!
$25, 3PM – 10PM, Pier 26, New York, NY. 10013
PARTY: Foxy Brown
Seriously, WestGay is going for it before they close out. Presented by Frankie Sharp, Diesel, and of course The WestWay, this party has a mean line-up and an actual list of the beautiful people that will be there. Performers include Juliana Huxtable, Joey Labeija, Cazwell & Friends, and Foxy Brown herself. The faces that will grace the evening are Lafem Ladosha, Amy Cakes, Kayrizz, Will Wikle, Chris Harder, and Levi Karter, to name a few. Yes, "beautiful people lists" are everything we want to hate, but what if that list started to overlap with your "fuck list?" I smell social capital!
$25, 10:00PM, 75 Clarkson St. New York, NY.
EVENT: PARADISE
It's the annual T-Dance BBQ pride daytime rager. I'm not totally sure what that means, but I know there is going to be music and food and day drinking. Fine, fine and fine. Could be the perfectly masc way to close out a week of faggery, or maybe one last meat fest. Make of it what you will, it's going to be hot.
$10, 3:00PM – 12:00AM, 18-20 Flushing Ave. Ridgewood, New York, NY.