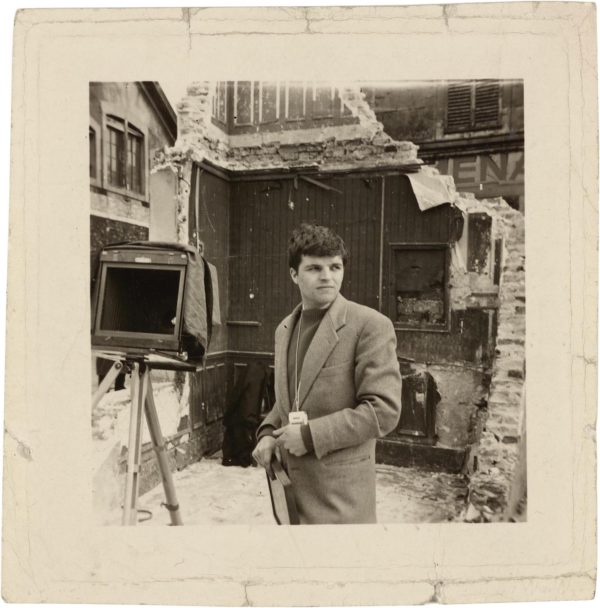 PHOTOGRAPHY COURTESY THE GUY BOURDIN ESTATE
GUY BOURDIN'S UNTOUCHED, A PHOTO BOOK
A new monograph reveals Bourdin's precocious vision
"Better 5 minutes of happiness than a lifetime of conformity." So opens Guy Bourdin: Untouched, a recently-released monograph uncovering work from Bourdin's formative years. Each photograph in the book was created during the crucial period between 1950, the year of his first exhibition, and 1955 — the year that marked his entrée into fashion photography. (He was published simultaneously in Vogue Paris and Nouveau Femina.) Bourdin is perhaps best known for his surrealist-inspired, ultra-stylized, highly saturated narrative fashion editorial work that peaked in popularity during the 1970s.
During his fashion years, Bourdin didn't conform to the style of the magazines he was commissioned for. His unique perspective as both an artist and a working photographer led to collaborating with and shooting for Harper's Bazaar, Chanel, Issey Miyake, Versace, and Charles Jourdan, among others. Bourdin's vision and execution alone set him apart from his working contemporaries.
This unique perspective of Bourdin's — the push and pull of emotion and precision, the tension of artful documentary versus documentary art, an avant-garde tinge to layered imagery — didn't come out of nowhere. It was an inherent trait, but wasn't always apparent inside of his photography. With Untouched, his perspective becomes much more clear, transitioning from often-casual, sometimes-serendipitous photographic observations to precise, controlled studio portraiture. Untouched catalogs a young photographer — just out of the Air Force — beginning to find himself.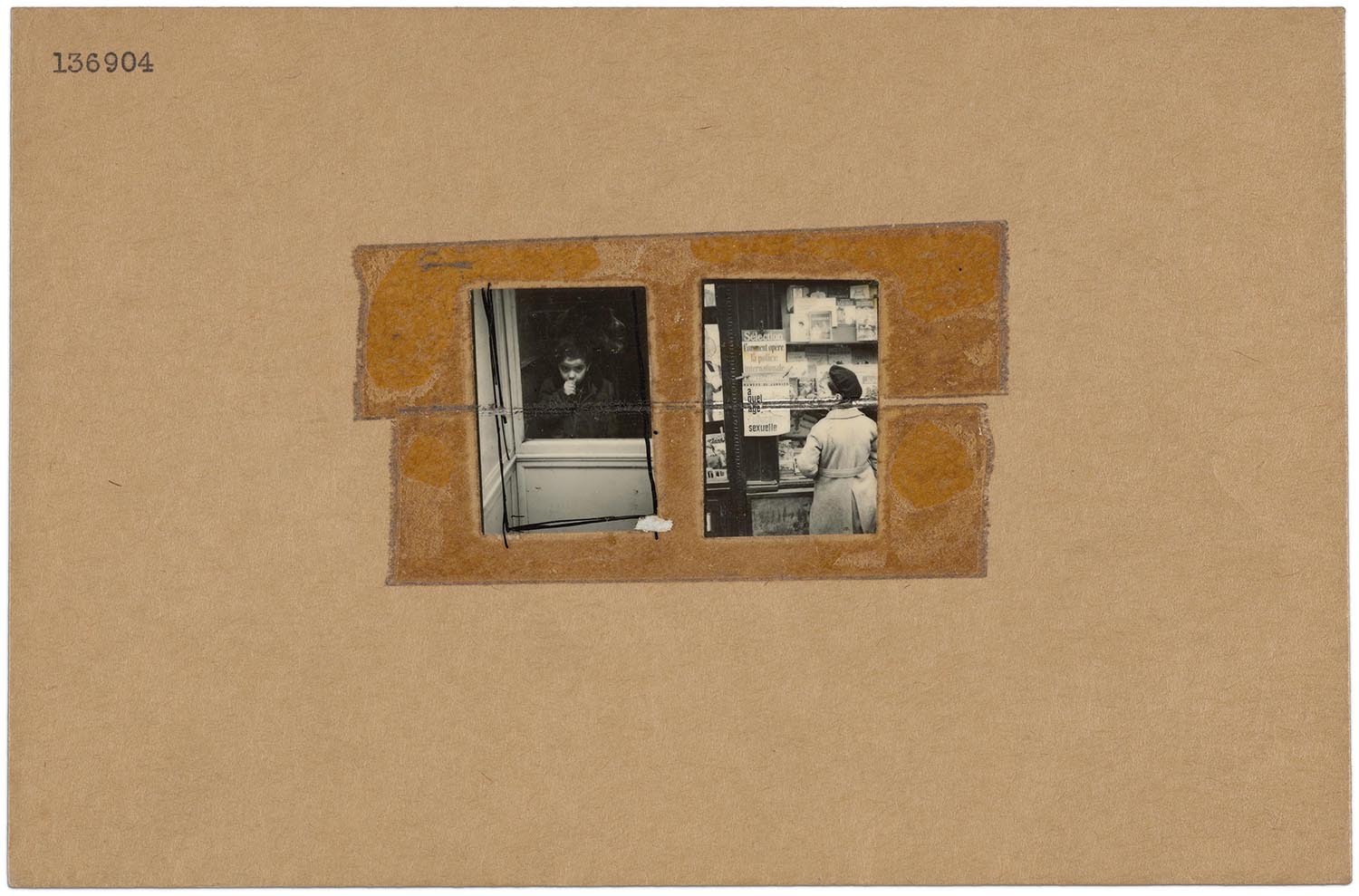 One of the first things I learned in my first photojournalism class in college was the idea of a "moment" —referring to the decisive moment, a concept popularized by Henri Cartier-Bresson — and how to capture that. Bresson, a street photojournalist and one of the co-founders of Magnum Photos, was making work in Paris around the same time as — though not quite concurrently with — Bourdin. However, their approaches were quite different. Where Bresson pointed his lens towards a specific moment of action, emotion, or chaos, Bourdin's lens (especially in those earlier years) tended to capture the graphic appeal of everyday subjects. He made photos of quieter moments, almost non-moments — the antitheses of Bresson's decisive moment.
Subjectively speaking, these non-moments are perhaps what intrigue me most about Bourdin's art. They're still narrative, but there's more room for interpretation. Few, if any, of Bourdin's images in Untouched read as straightforward. They're layered in about every sense that an image can be layered.
The book itself is fabulously printed. The design is understated, highlighting that the focus is on the images themselves. The colors are rich and the scans of personal ephemera throughout are so high-quality that they look collaged onto the page itself. I get the overwhelming sense that this book's mission ultimately was to honor Bourdin. There are a few essays at the end by the book's creative director Pascal Dangin, editor Shelly Verthime, and researcher Philippe Garner that should not be overlooked. They provide a wealth of insight into the photographer's motivations, inspirations, and legacies.
Now his work can be seen in world-renowned institutions: London's Victoria & Albert Museum, New York's MoMA, L.A.'s Getty Museum, and San Francisco's SFMOMA.
If there's anything that we should take away from Untouched, perhaps more than Bourdin's non-moments or smart composition or genre-bending, perhaps it should be testimony that it may indeed be more valuable — particularly in terms of one's legacy — to have 5 minutes of happiness than a lifetime of conformity.
Untouched is 256 pages and holds within it 166 photographs and retails for $65.00. You can pick up a copy from the publisher, SteidlDangin. This book is the first volume in a series of eight that will, together, explore Bourdin's complete works.