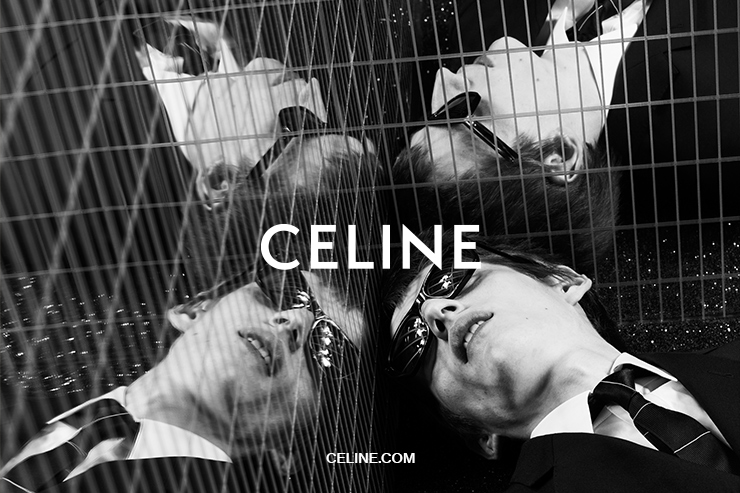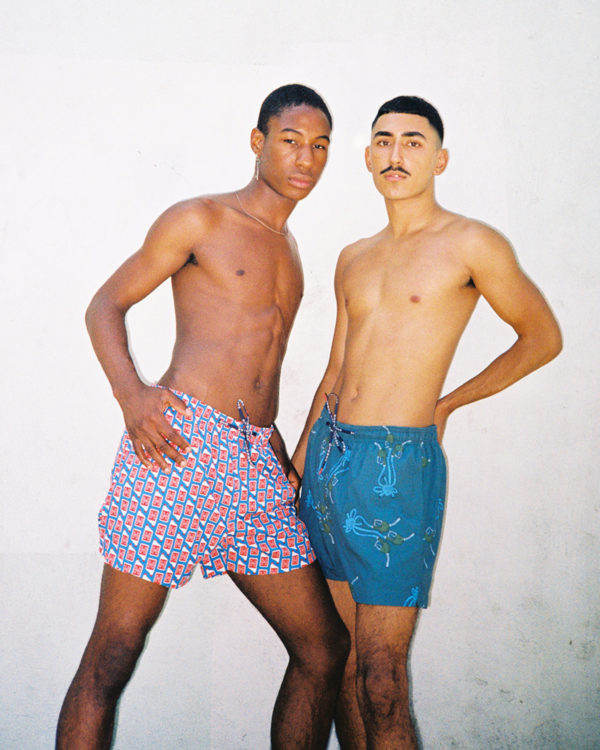 PHOTOGRAPHY BY STEPHEN VELASTEGUI
Hommes Oil Company
With sustainability in mind, this is swimwear for the queer community.
Created by queer designer Daniel DuGoff, Hommes Oil Company (Homoco) is a new line of swimwear for queer people with an emphasis on body positivity, inclusivity and sustainability. While Homoco also makes tees and hats, it's major success — and what you'll certainly be seeing at gay beaches and alleyways everywhere — comes in the form of four-inch inseam, colorfully patterned swim-trunks.

Homoco's colorful shorts are an ideal summer piece. They're short enough to make you feel cute and fun, and the prints and patterns used hit the perfect mark between super clever and completely wearable. The trunks are all made from totally sustainable materials like polyester extracted from recycled water bottles, so the materials keep the environment in mind too. One pair features red and white oil cans on a blue background, another has trucks in muted reds, greens, blues and yellows, a third intertwining gas nozzles. It's a very tasteful take on classic Americana — the branding is a cheeky reference to the gas station business DuGoff's great-grandparents operated during the Depression called the Homes Oil Company, conveniently nicknamed Homoco. (If only they knew then what we know now!)

We had photographer Stephen Velastegui shoot the trunks on a few GAYLETTER friends (Corin, Sahir and Salvador) on the Lower East Side.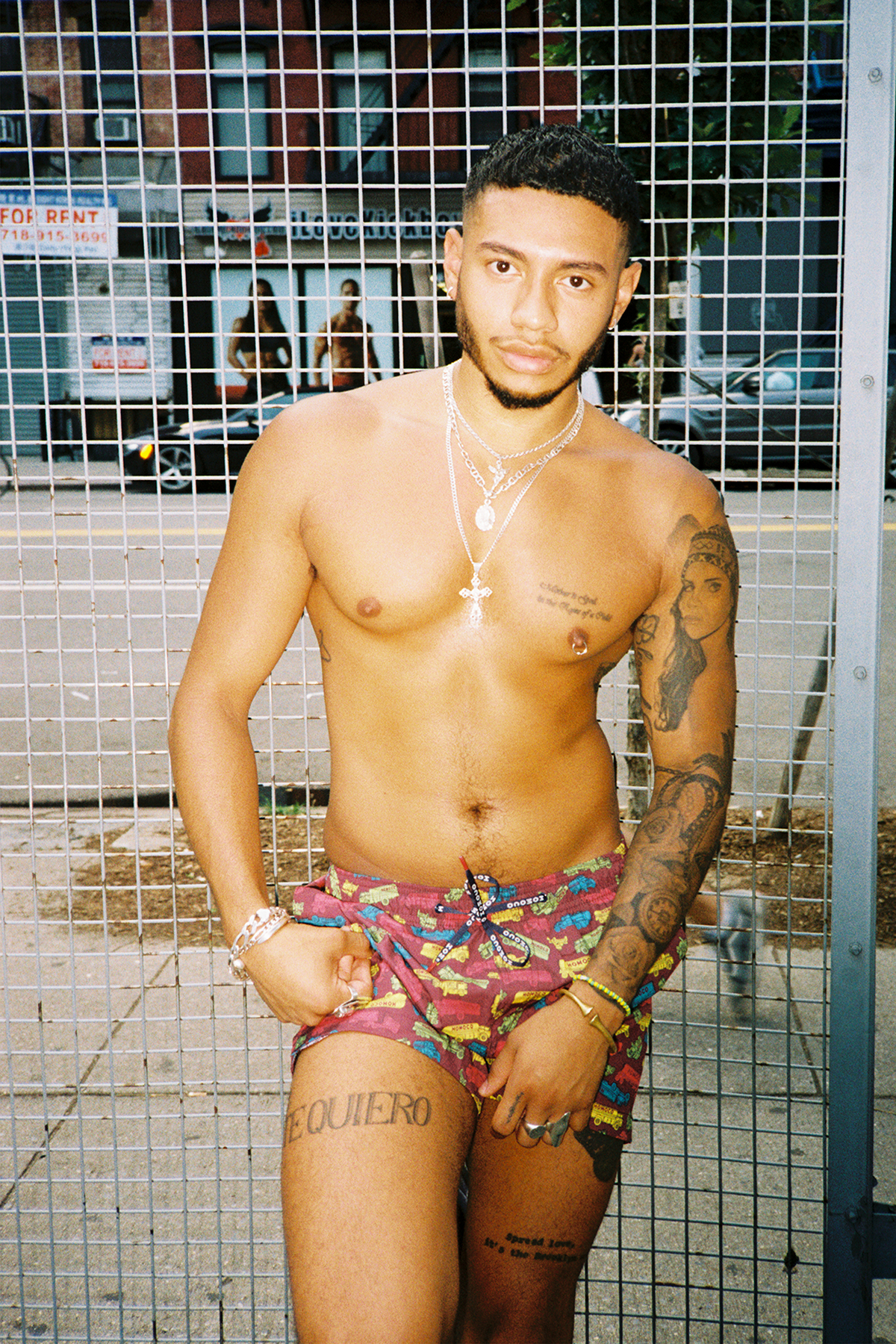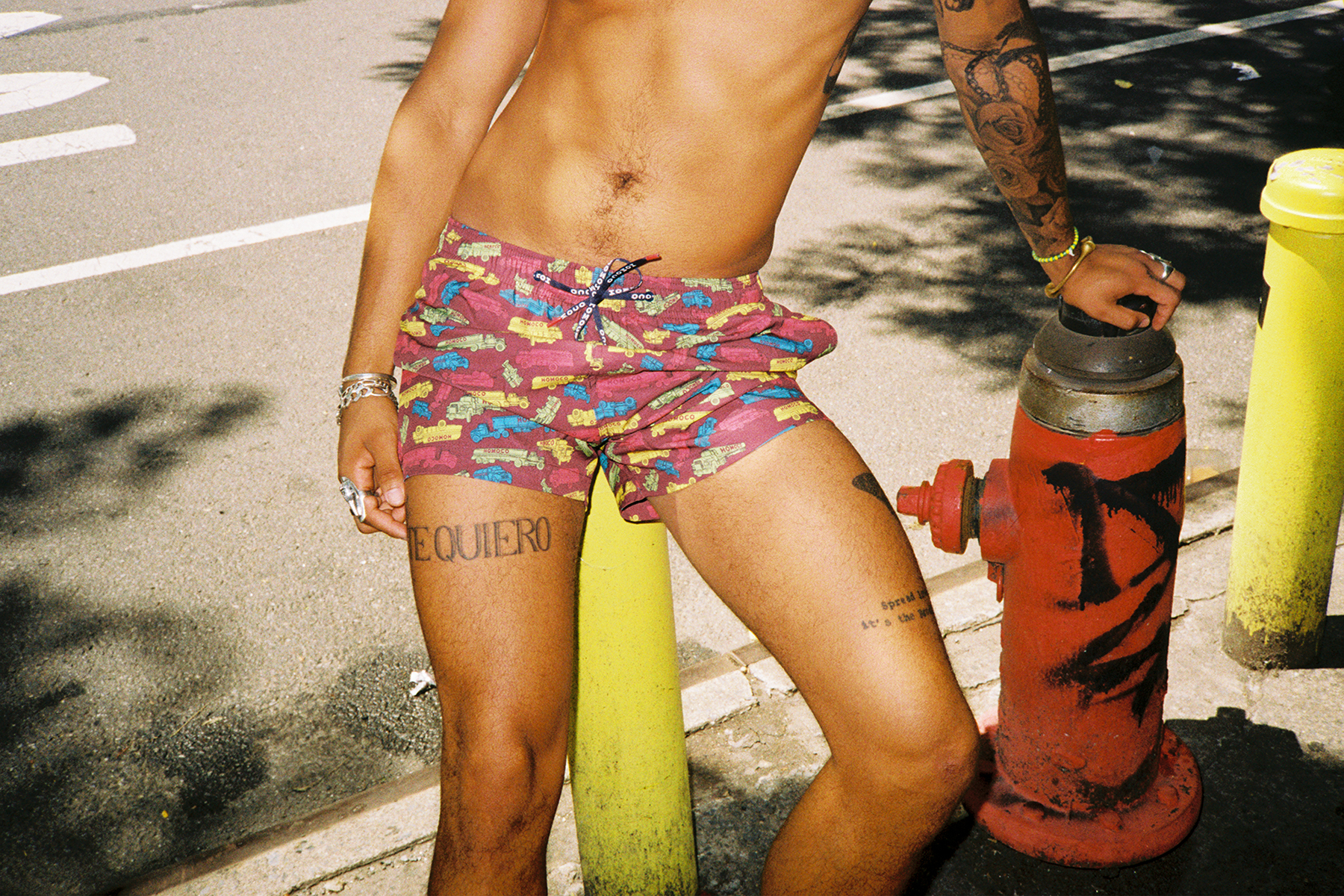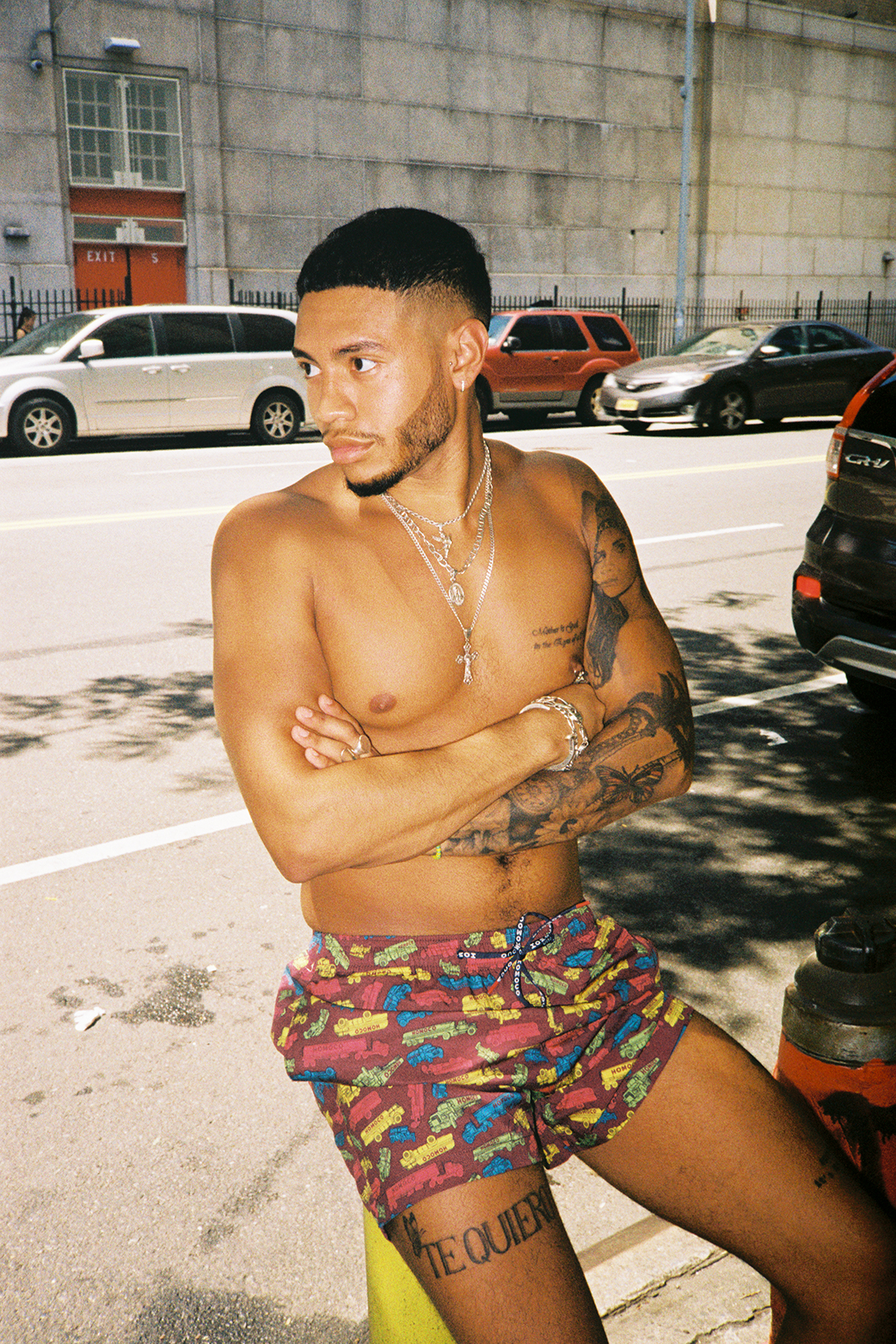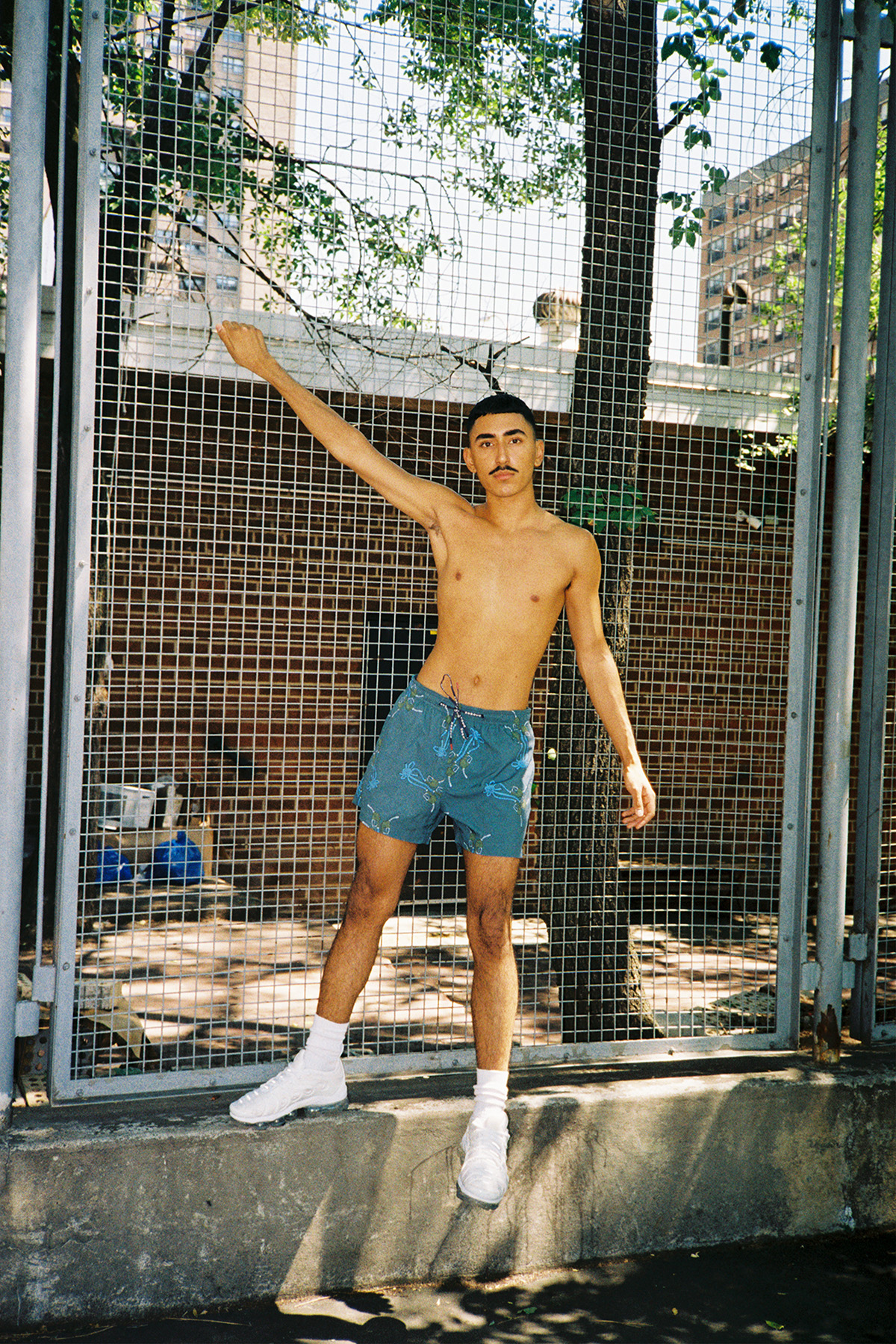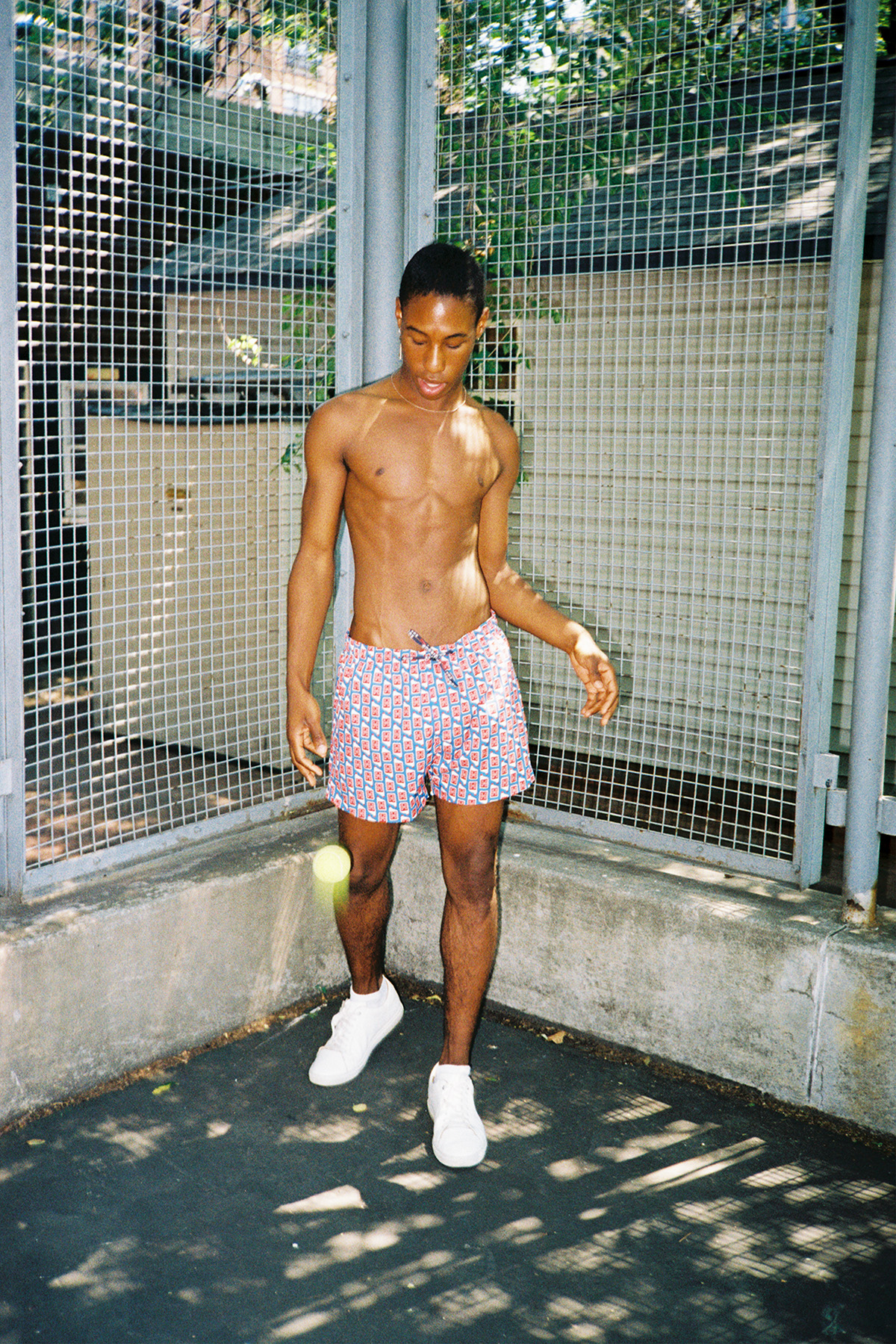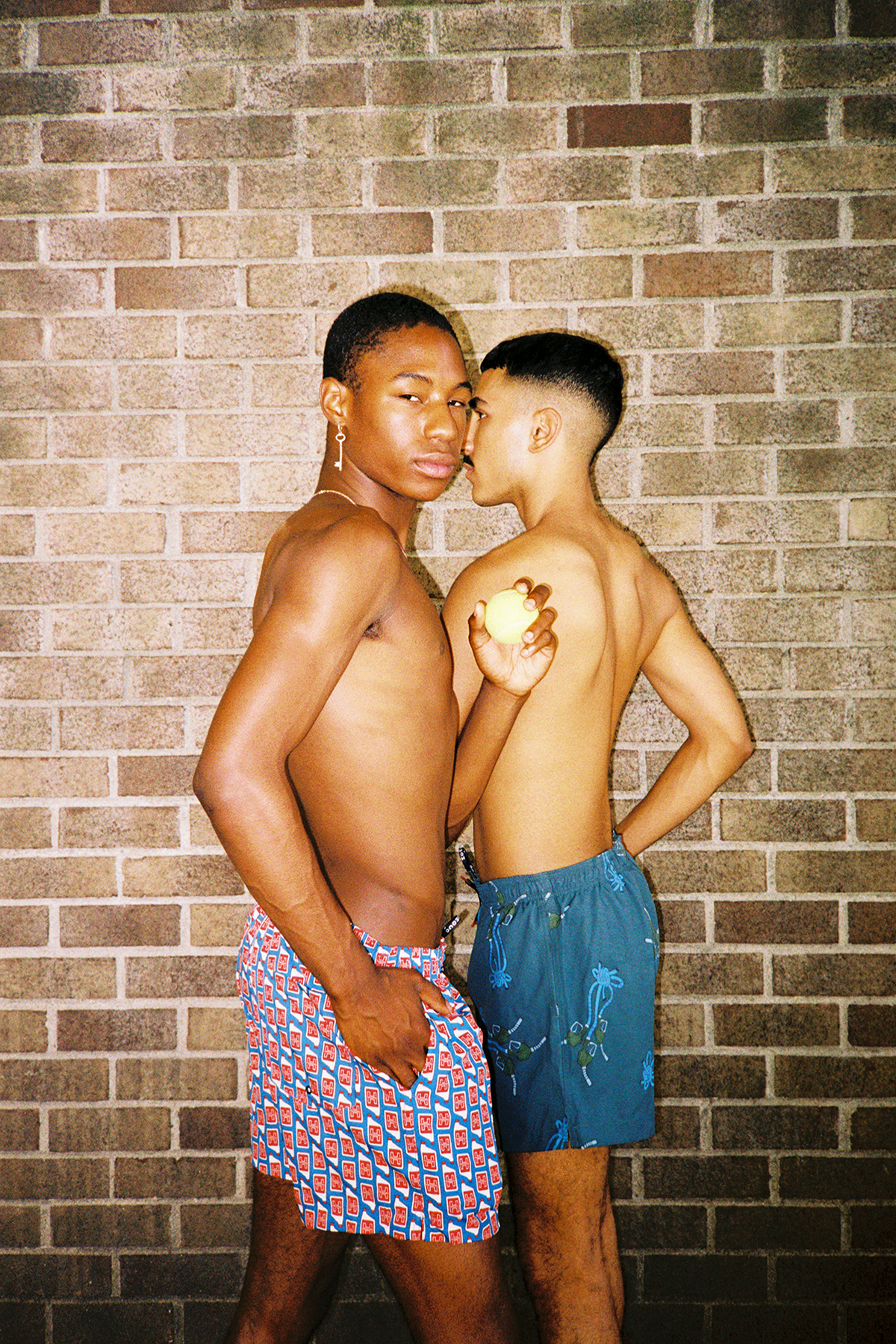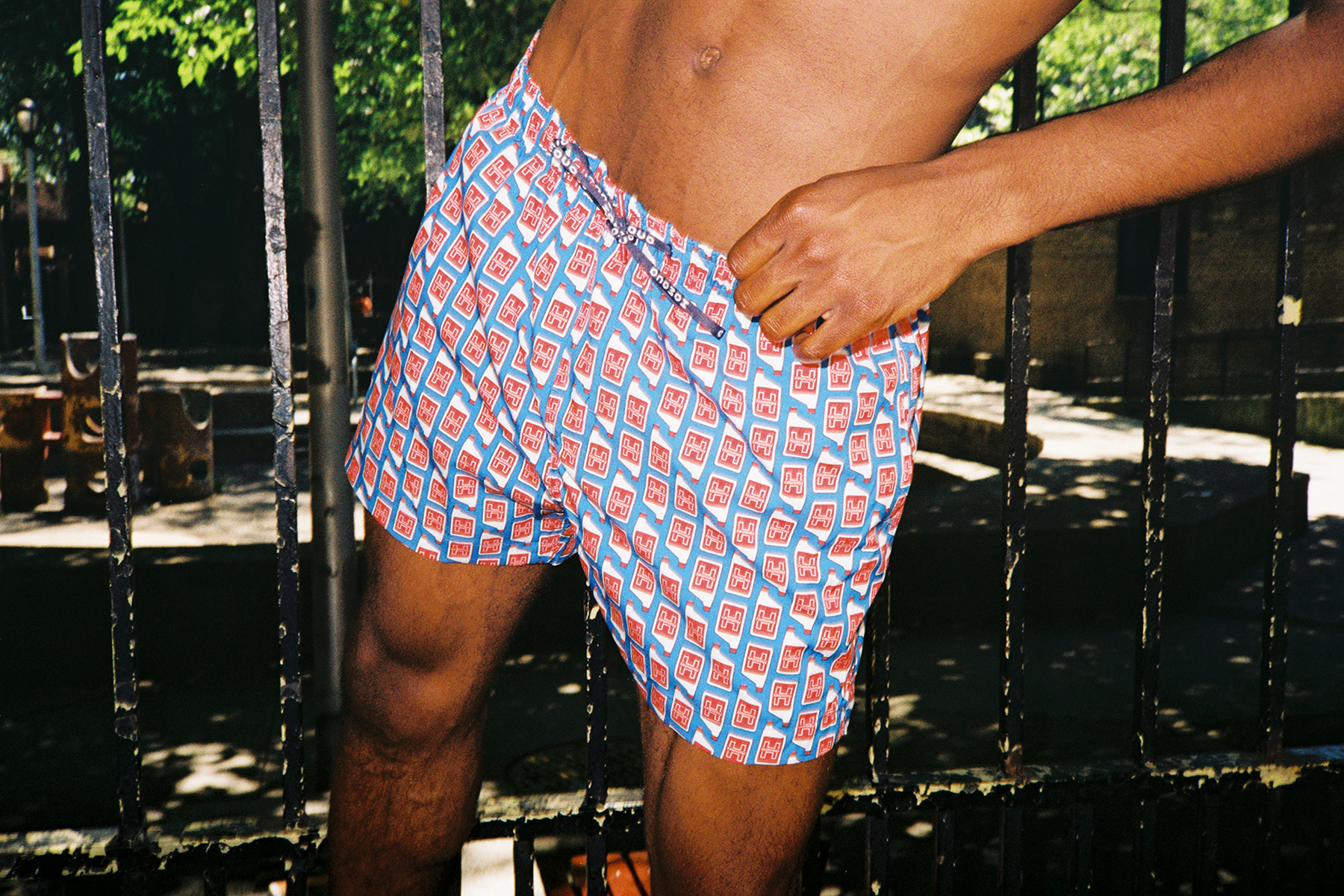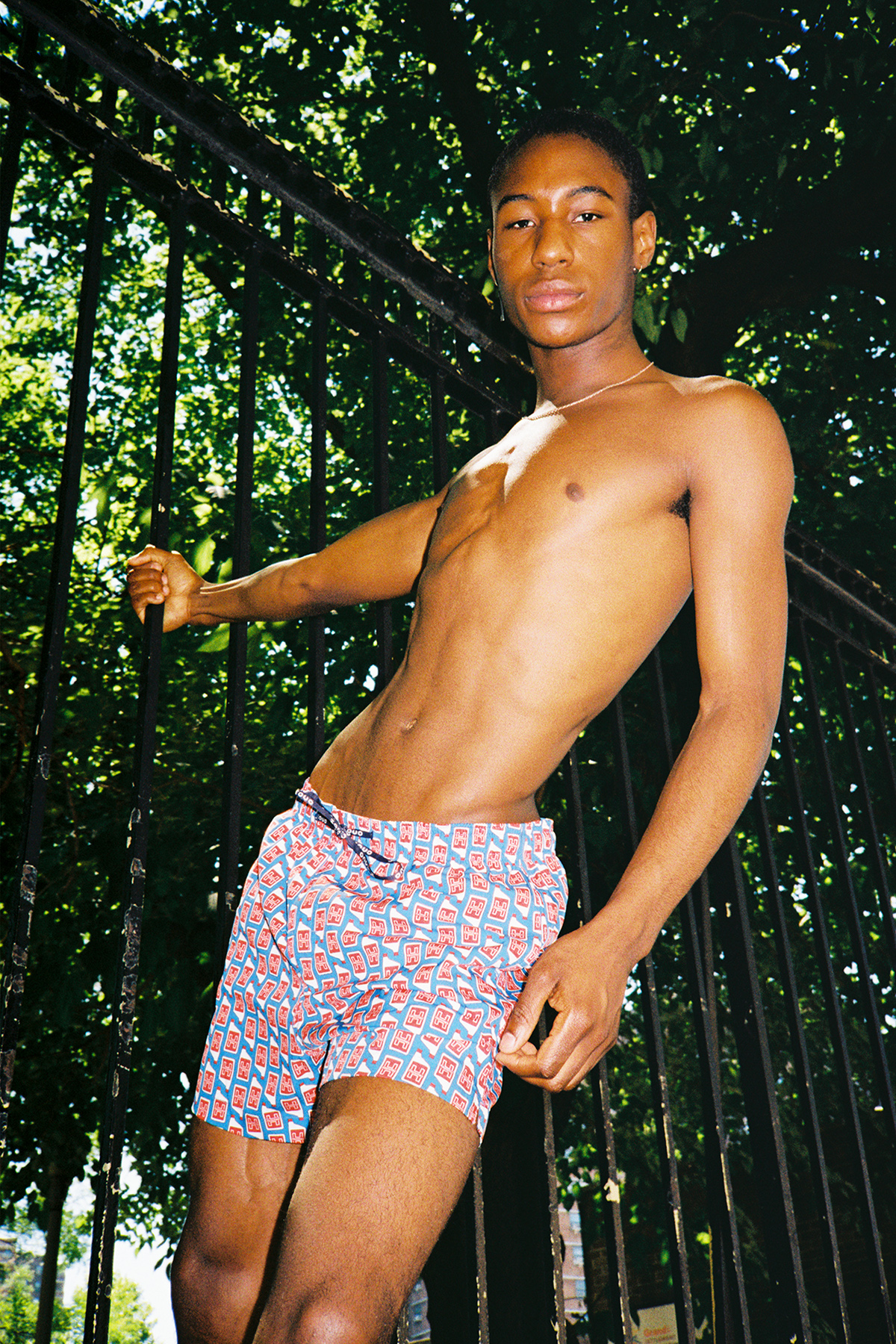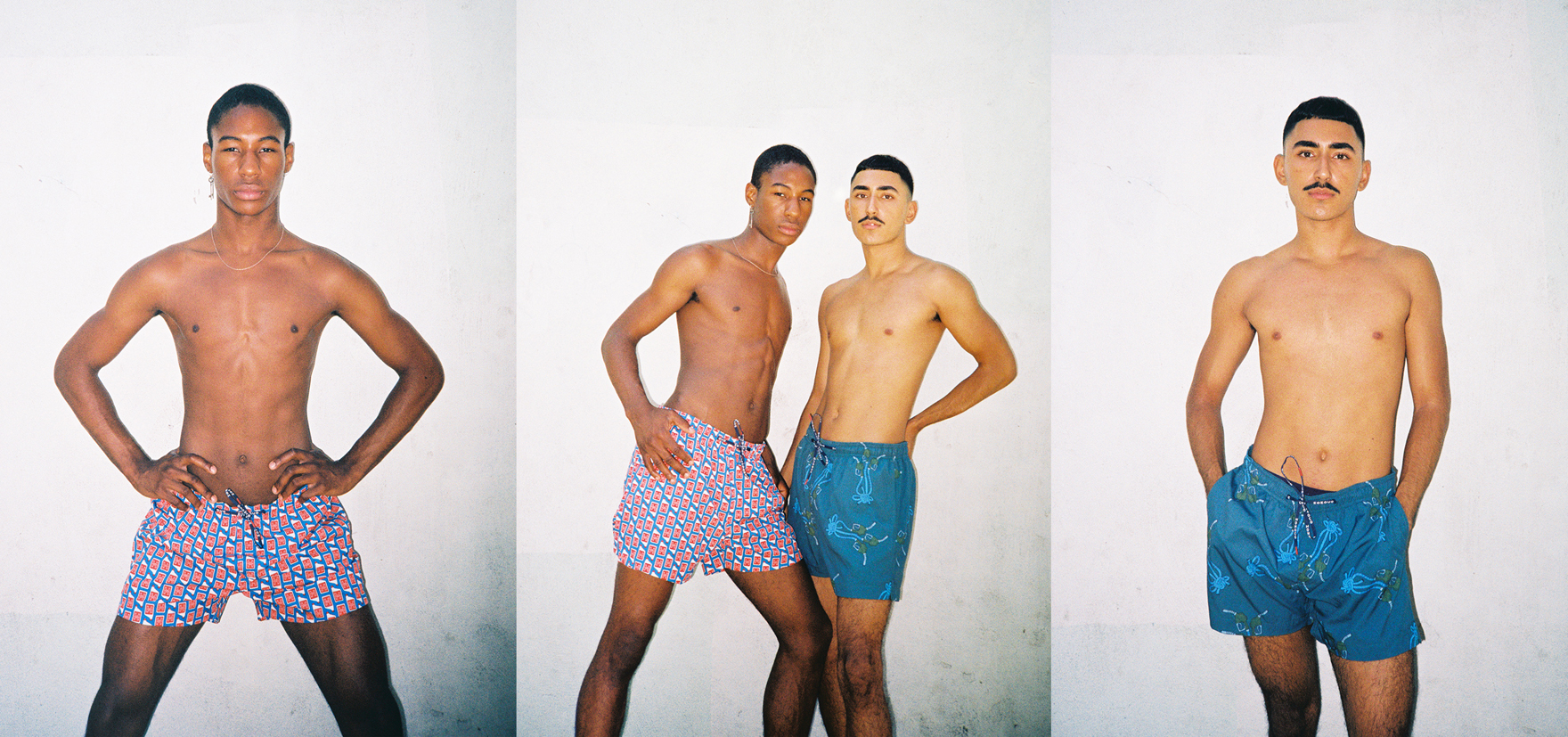 To learn more about the looks you've seen above. Don't hesitate to click here.