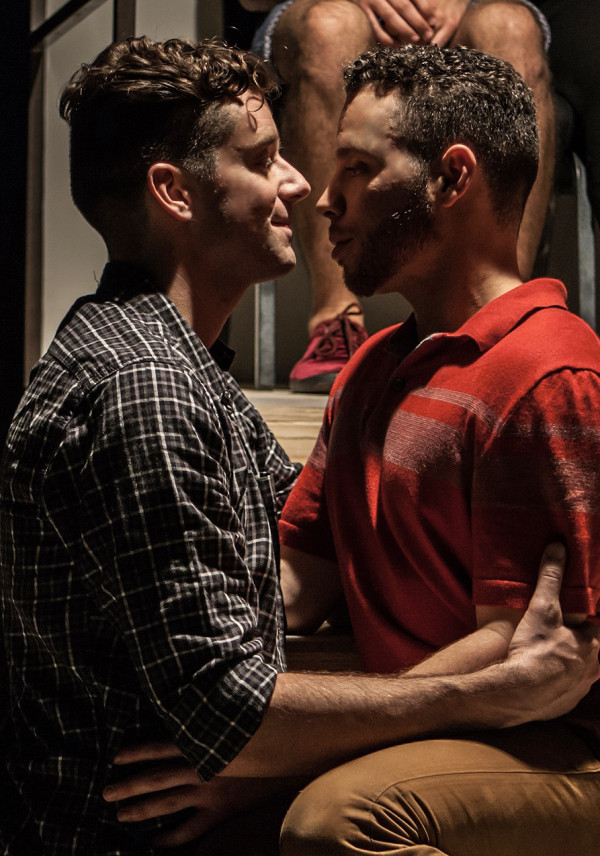 Photography by Monique Carboni
Homos, or Everyone In America
Jordan Seavey's play proves gays can do monogamy too
I started off watching the new play Homos, or Everyone in America silently pissed I wasn't in the cute beginning stages of my own relationship. As I watched Michael Urie (who played the fab Marc St. James on Ugly Betty) and Robin De Jesús (In the Heights) tenderly go through their awkward first kisses and learn everything about the other, from daddy issues to contrasting opinions on poppers, I couldn't help but feel inclined to re-download Tinder on to my phone.
And then things actually got real, gurl. Majorly real.
Written by Jordan Seavey, the heartstring-tugging play depicts all the saccharine highs, lows, and in-between moments of a modern-day queer relationship. The story takes place over the years of 2006-2011, the audience receiving timestamps through things like Urie's and Jesús' characters meeting each other through Friendster (which I forgot was ever a thing) and living in pre-gentrified Williamsburg.
Seavey does a fabulous job of not only illustrating the beauty of monogamous queer relationships, but — just like with heterosexual relationships — the difficulties and occasional mundanity of them. As the story hopscotches around time, the audience is left alone to piece together what breaks this star-crossed couple apart and the tragic event that reunites them.
When the play was over, I walked out of Bank Street Theater enjoying the sharp cold air and my singlehood — call me "emotionally unavailable," but I'll stay off Tinder for now.
Homos, or Everyone in America is running at Bank Street Theater now through December 11, 2016.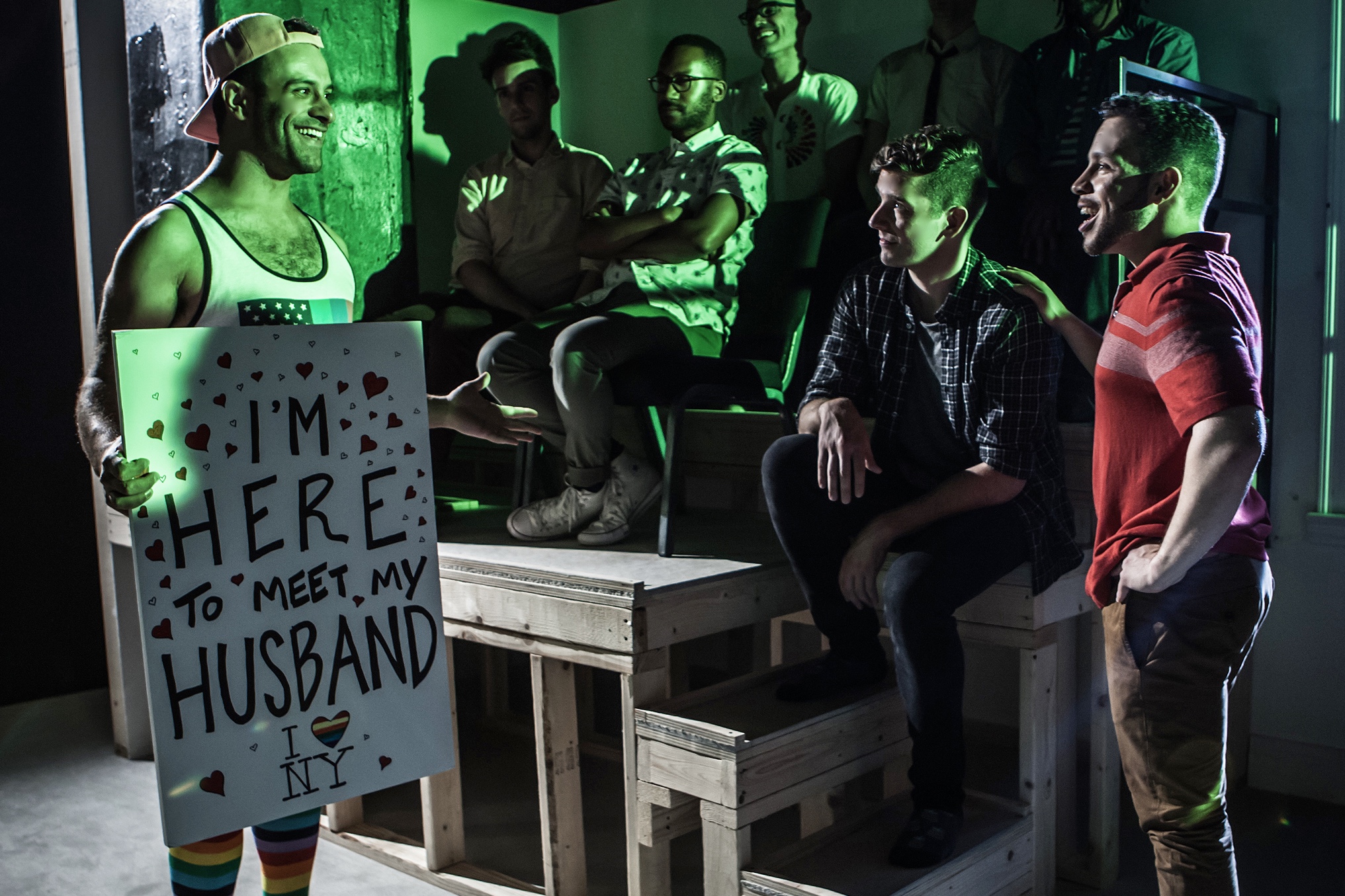 Aaron Costa Ganis, Michael Urie and Robin De Jesús