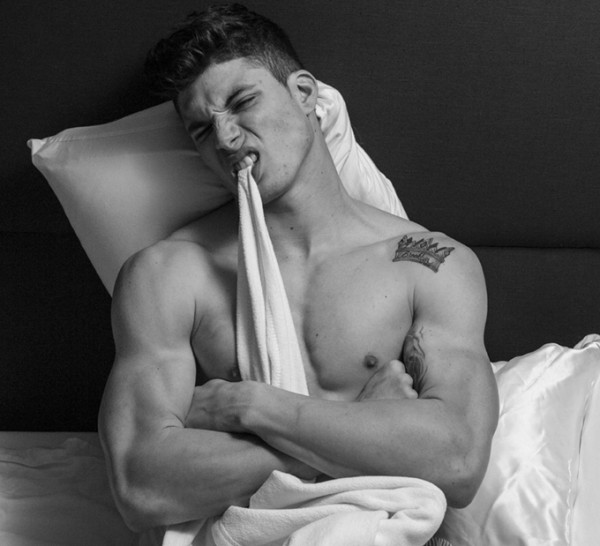 PHOTOGRAPHY BY JOSH MCNEY
Josh McNey's Olympia, Volume I.
Josh McNey has released his debut book of photography, Olympia, Volume I. The book features model Joe D. Martinez embodying what it means to be an American Man in various cities around the country. Don't worry we already found Joe on Instagram so you can all properly stalk him.
A 140-page exploration of American masculinity, Olympia features Martinez in notable cities such as New York, Las Vegas and, of course, Saylorsburg, Pennsylvania. McNey positions his model as the everyman; a cowboy, a surfer, a party boy. All versions of the same guy mirroring his outward appearance to his geographic setting. What these men have in common is that their self-presentation reads as "confident and fitting." Well that, and that they all have cute butts. While it is deliberately unclear whether McNey is critiquing, or simply celebrating, our country's reverence for masculinity, it is clear that these are truly beautiful photographs.
McNey is an artist and creative director based out of New York and Los Angeles. Originally from California, he joined the U.S. Marine Corps and then went on to get his degree from Columbia University. His photographs can be seen in art and fashion magazines around the world.
I'm personally curious to see what the next two installments of Olympia bring, but until then you can check out more of Josh's work on his Instagram and pick up your own copy of Volume I here.
Below is a preview of the book: