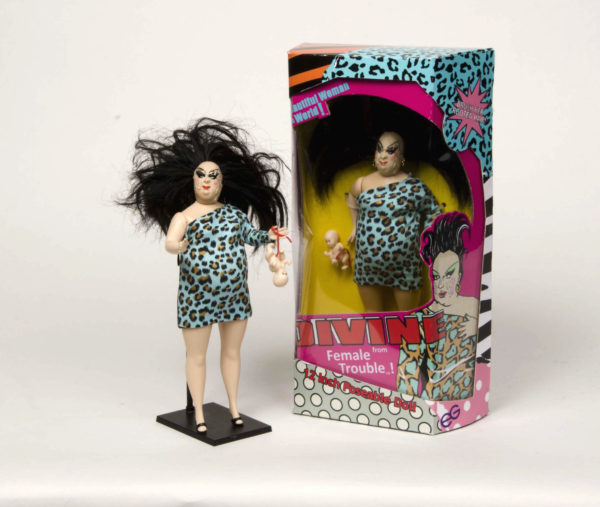 All images courtesy of Tyson Tabbert
Lost Merchandise Of The Dreamlanders
Back in 2015, we attended the opening reception of John Waters' exhibition titled 'John Waters: Beverly Hills John' at Marianne Boesky gallery in Chelsea. Tom and I were hoping to see the show (naturally) and to maybe meet John Waters and give him a copy of GAYLETTER Magazine. We are big fans of John and have been fascinated with everything he does. We got to the gallery and it was difficult to say hello because the gallery was super crowded and we were not the only ones that wanted to chat with John or take a photo with him for their social media. We waited for a while until we finally got close to him and told him we loved the show and wanted to give him a copy of our magazine. He told us to leave the magazine with the receptionist at the gallery, he refused to touch the magazine, I guess he didn't want to carry a mag around at his opening — people probably try to give him things all the time.
This new show, curated by Tyson Tabbert, that's opening this Thursday, May 25th (6:00PM) at La MaMa Galleria is not a John Waters show but the curator gathered a group of artists to create a "showcase of kitschy and ironic retail items based on the early films" of teh Baltimore director. "Discover forgotten toys, home decor, and seasonal artifacts featuring familiar Dreamlander movie personalities. Presented in the spirit of a Sunday morning garage sale, the exhibit revels in the strange, nostalgic appeal of the 70s and 80s." From what I've seen online, I'm very intrigued. And who knows, Waters might hear about it and show up. Let us know if he does so we can give him a copy of the latest issue of our mag. Thanks.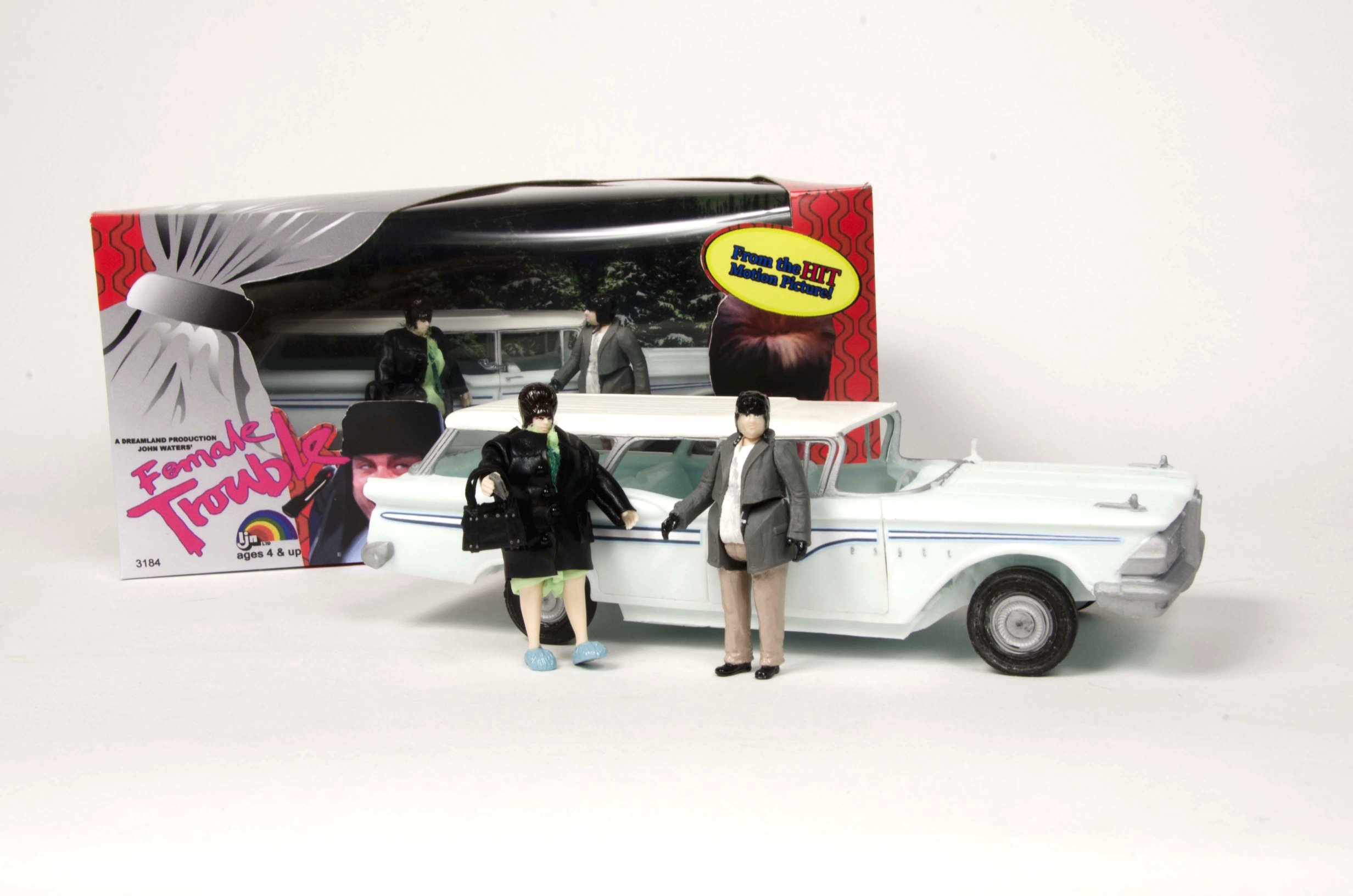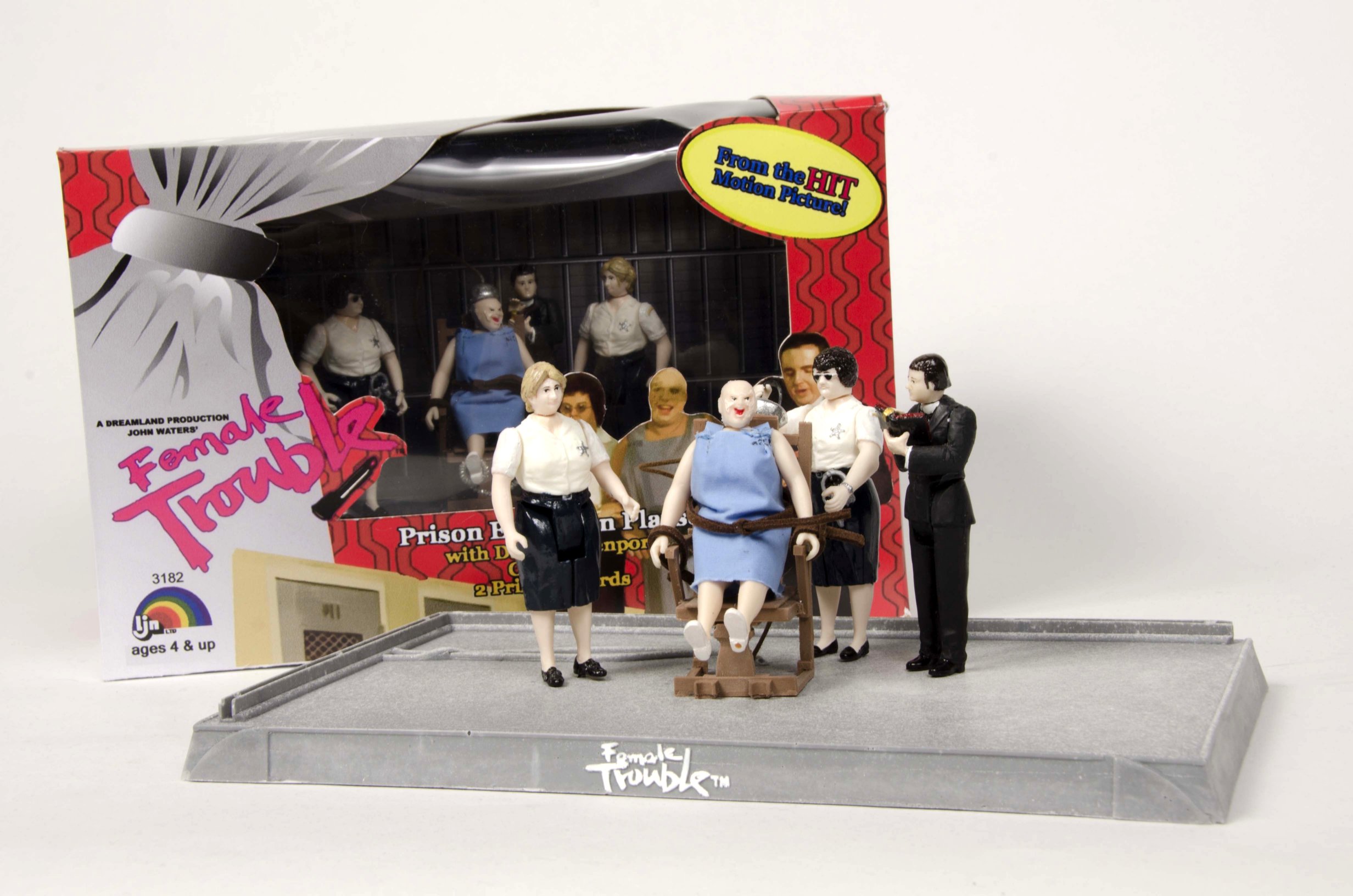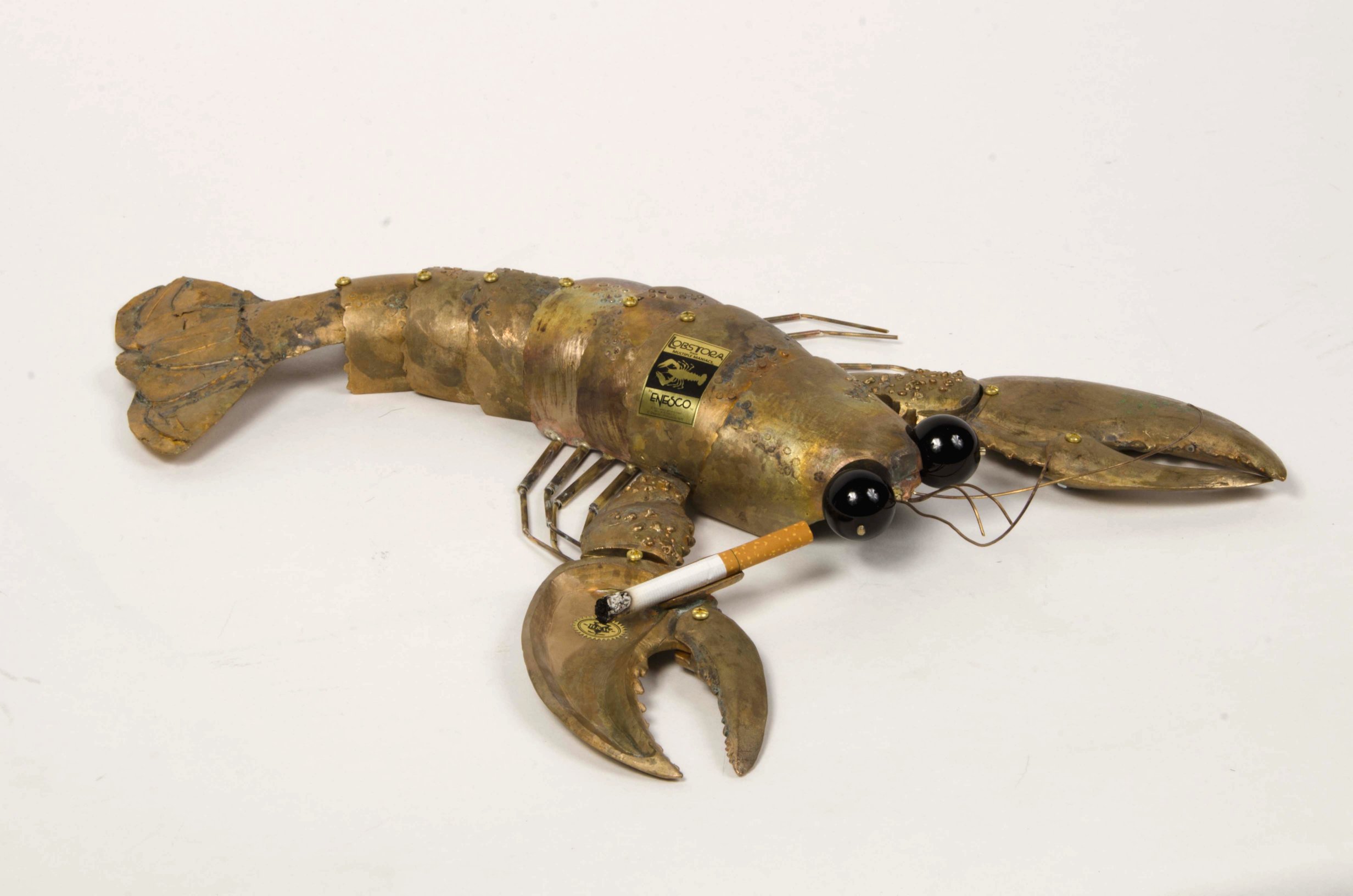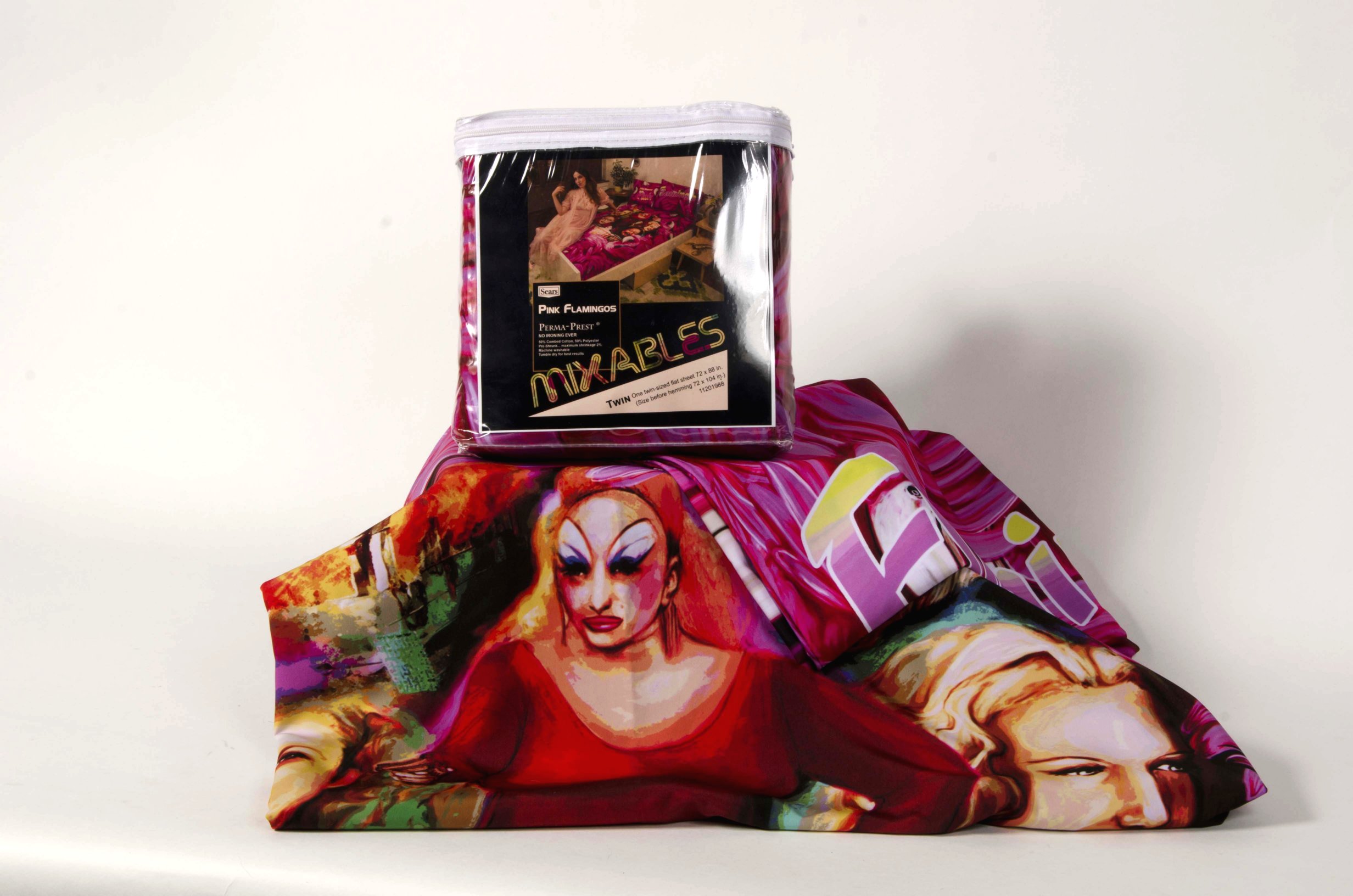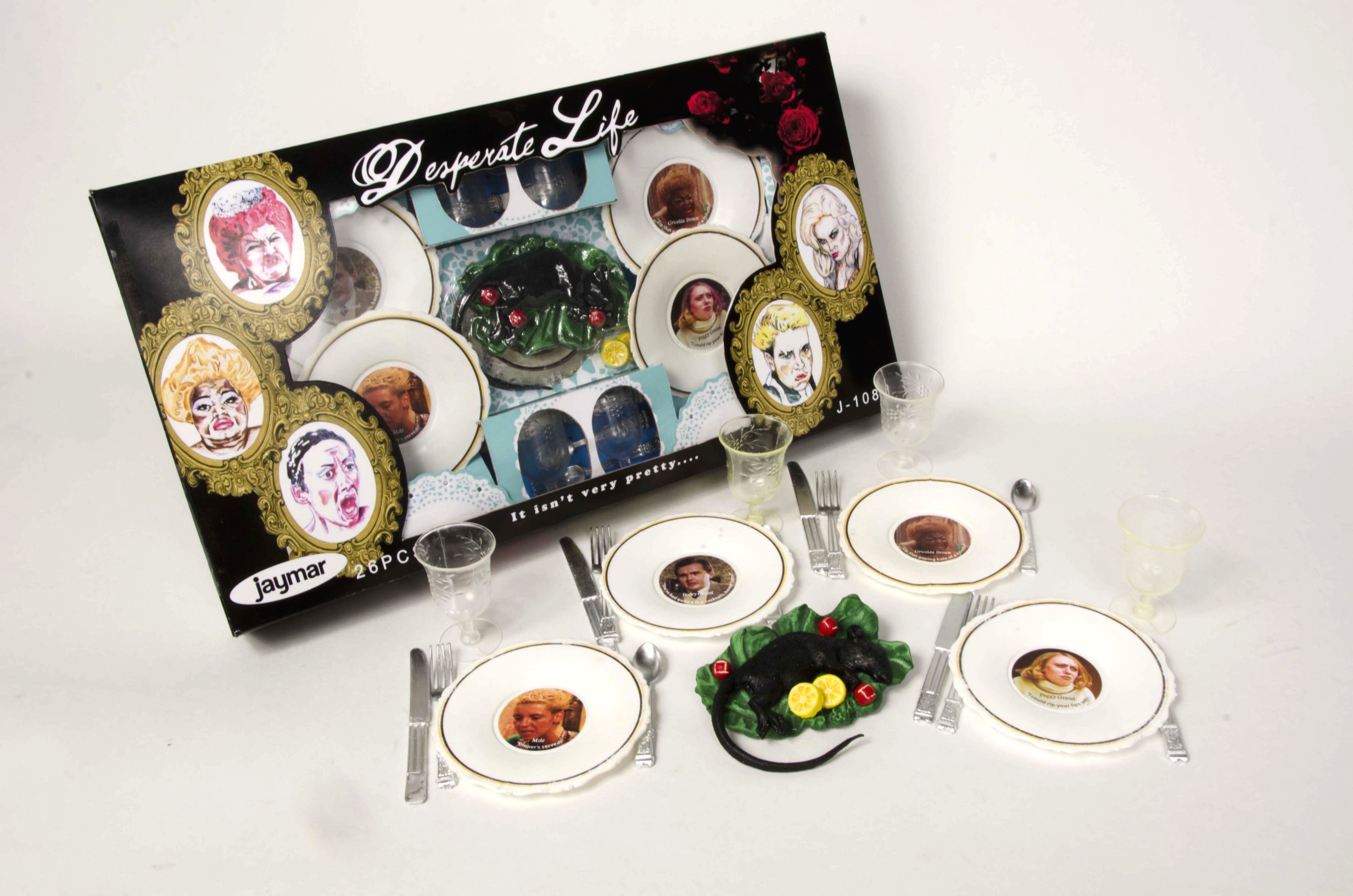 FREE, 1:00PM-7:00PM, La MaMa Galleria, 47 Great Jones St. NY, NY.