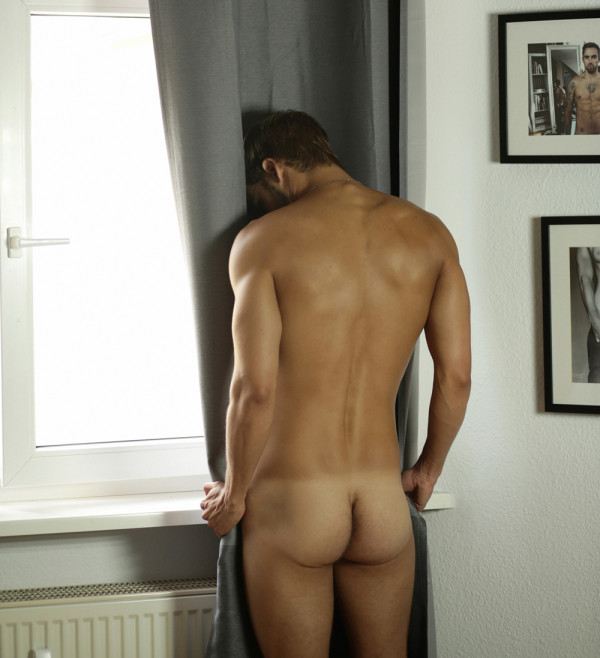 Photography by Luke Austin
Luke Austin's Beau Book
When I saw the cover of Beau Book, I knew there was something beautiful inside. Its author and Instagram celeb, Luke Austin, set out on a mission to photograph all the men he follows on his account — this collection is the handsome product of that endeavor.
Flipping through its pages, I found the beauty I expected: a stream of images unsurprisingly similar to my soft-core morning Instagram scroll. Swollen bulges and muscled bodies, softly lit, surrounded by fashionable mess or modern minimalism. It's all beautiful. It's called Beau Book. Can we say the word again?
But that seems to be as far as it goes: handsome men looking handsome sitting in bedrooms and playing on roofs; chiseled bodies and scruffy jawlines staring off camera. There's cock and there's booty and there's even some gymnastics! My dick is thoroughly tingling, but my eyes are simply scanning. Each image is perfectly contained, their energy confined to the dimensions of their page. Maybe this is his intent — an echo of an artistic Instagram account, but it's all a bit tidy for me.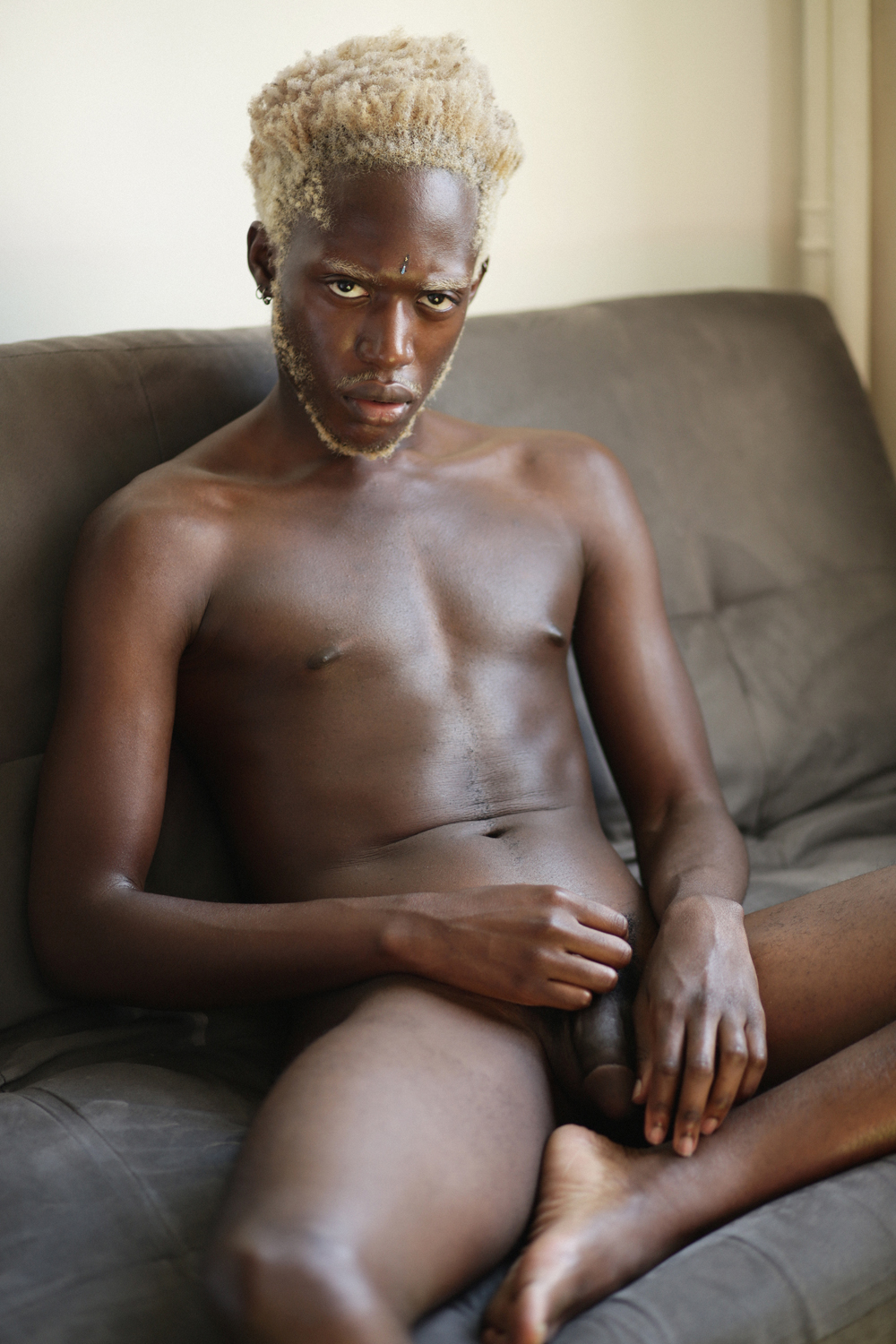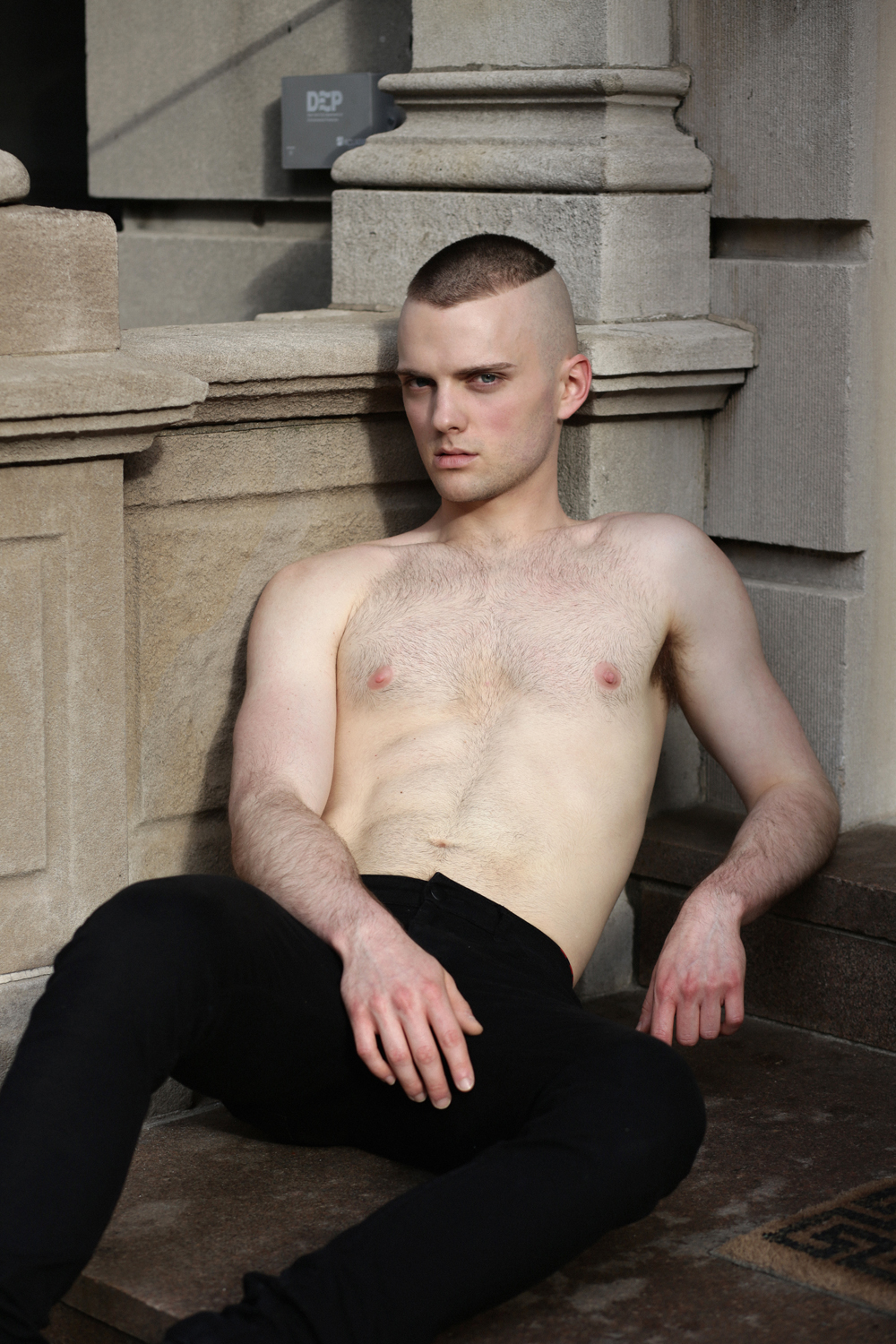 I asked Austin a couple of questions to see what he had to say about it:
When did your Instagram career begin? I joined Instagram mid 2011, and by the end of 2012 I had 15k which was kinda crazy back then.
What allowed you to amass such a large social media audience? I think people started following me because of my self portraits. They were a little insane and full of sass and it was something different to the food, landscape, and pets most people were posted back in the beginning. I also didn't really hold anything back, i posted everything about my life in a creative way so I guess people liked that. Looking in on someone else's life.
How do you choose the men you follow on Instagram? If you're cute and take an interesting photo then i'll follow. Actually you don't even need to be cute ha.
You follow about 1,500 people. How did you select the men you actually photographed for the book? Loooooots of instagram stalking, I kept an eye out for cute/interesting faces and wrote down the names of the guys that were liking my pics. then left lots of comments on the guys i wanted to meet and shoot
Do your subject's personalities influence their portraits? I never go in to a portrait shoot with a clear goal in mind, I always just let it happen when its happening. I think a lot of the time when shooting your average joe type of guy (as opposed to a professional model)  the shoots start off quite rigid and and the model is usually trying to put across a 'look' but an hour in I'm getting the real guy.
How intimately did you get to know each boy? I seriously didn't have sex with any of these guys! ha The most common question I get about the book. I guess I should be more allusive and hint that I did to make the book sexier yeah? Most of the boys I got to stay with in their apartments from as little as one night and up to a couple of weeks and I guess if I didn't have a fiancé in Marcus then it prob would've been a very different type of trip. But no, no funny business.
Do you have a "type?" I don't think so. Personally I'm attracted more to the darker guys, who are bigger than me, with tattoos and a beard, ugh ok I do have a type. but in terms of who I choose to photograph, no. I go for an interesting face, and I love the differences in shooting a tall lanky guy, then a huge muscle guy. Dudes in general are great.
What influenced you to move back to LA? Maaaaany reasons. I couldn't handle summer there, Marcus couldn't handle the winter. And even though NY was great in terms of meeting lots of creative people it was just too god damn expensive. We want to start a family and have a lawn for our dog to run around on, so here we are. The light and space here is sooooo nice after a year in NY.
What are the next phases of your photography? Where does Beau Book lead? I'm really not sure?? I look at the 5 mini beau books and BeauBook as my 'Instagram' phase, and i think now I'll work on some future shows. I recently got approached for gallery representation with a gallery here in LA and they are excited to work with me on some shows starting feb 2016. So thats gonna be fun…