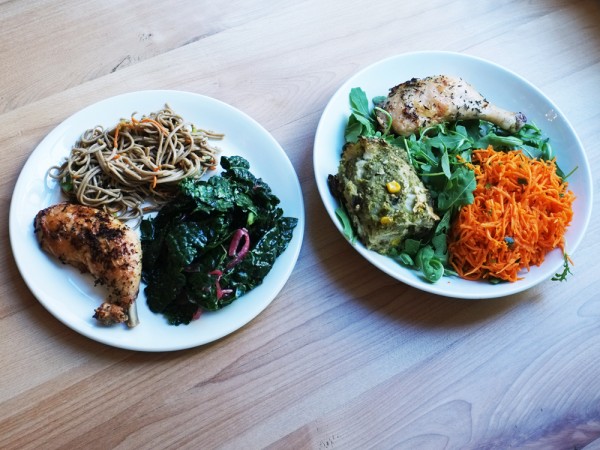 PHOTOGRAPHY BY GAYLETTER
Mulberry & Vine
Abi and I had a real 'ladies who lunch' day last Saturday. After doing an aquatic cycling class (yes you heard me right), in TriBeCa we enjoyed a macrobiotic, organic meal at a new restaurant/cafe in the area: Mulberry & Vine. It was rather delicious, and super duper healthy. We snapped some pics and asked the restaurant's executive chef Justin Schwartz a few questions about the new space.   
When did you open? We opened April 25. But have been working together for about a year and a half now.
Are you a part owner? The owners are Michelle Gauthier and Genvieve Lynch, friends who live in the neighborhood.
What's the concept for the restaurant? The inspiration was to bring fun fast casual healthy food to downtown NYC. We felt there were so many options in CA that allowed people to feel good after lunch but not tricked out of a delicious meal!
Why such a fancy neighborhood like TriBeCa? TriBeCa is the location for our flagship because Michelle and Genevieve both live here and have school age children so they wanted to be close to home.
Tell us more about your role? I am the executive chef so together with the owners I created the menu and wrote the recipes. I oversee the kitchen and production of all the food everyday!
What's next? We definitely plan on opening other locations soon, we are eyeing Midtown next!