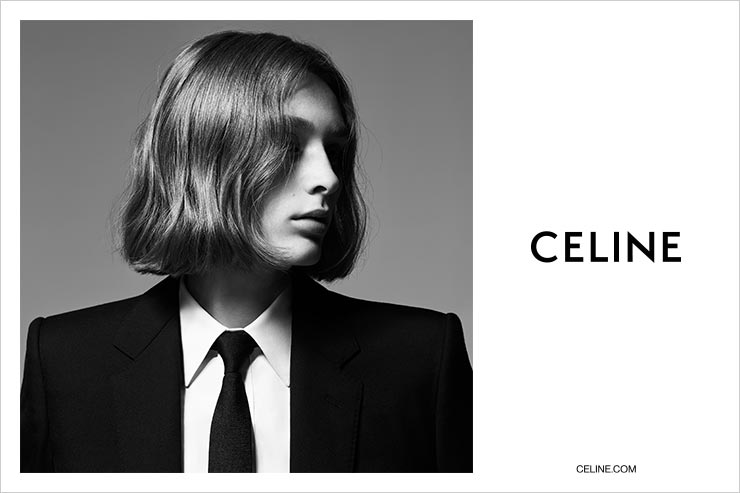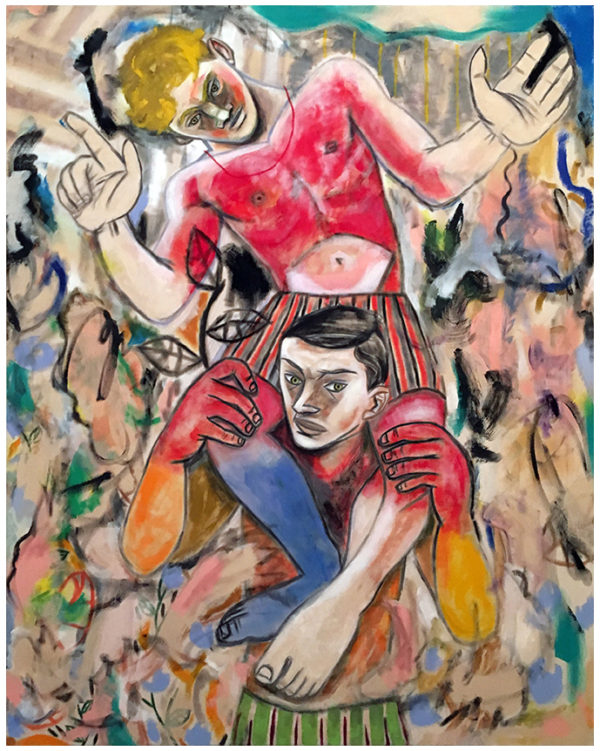 "Don't Let Me Down" by Gio Black Peter
Over the Knee 2
Gio Black Peter and Brian Kenny's multi-media creative lab is back with performance, film, dance, art and more.
Gio Black Peter and Brian Kenny — longtime friends, creative collaborators and GAYLETTER contributors — met while bartending. The two got popular in the downtown scene with their big old art party "Over the Knee."  They've brought "OTK" back for another installment, and we sent them a few questions to learn more about the show.
Why is it called OTK2? Brian & Gio: OTK is an acronym for "Over The Knee." This is our second Over The Knee event, so it's OTK2! The phrase "Over the Knee" is a reference to spanking. We both like this action phrase because spanking is about rule-breaking, administering discipline/taking action, sex (both playful and serious) and irreverence, all which are important concepts that apply to our creative practices. The night is our way our way to show resistance!
How did OTK2 come together? We started this collaboration back in the day when we met as bartenders in a now defunct downtown NYC sleaze bar.  Since we were both artists it was only natural for us to incorporate our creativity into our nightlife. We'd go crazy and jump all over the bar, draw on the walls, draw on each other. The go-go dancers would get naked or only wear trash bags and dance with each other. [Gio] would sing, [Brian] would pole dance and we'd spank people for free Jagermeister shots. We made beautiful paddles that we covered in our drawings. Eventually word got out and our party became a hit. We did this weekly and called the night "OTK DISCIPLINE!" We invited all our creative friends to come and drink, dance, get spanked, hang out naked, perform, DJ, take portraits, make art, we encouraged them to express themselves however they wanted. The bar we worked at; Boysroom closed a few years later and our arty-party ended. We really enjoyed and valued the experience of creating a local communal space where our queer comrades in creativity could come and truly be themselves. When an opportunity came to throw the party as a one-off in a much larger space we took it and launched one final OTK party. It was the biggest one with as many friends and artists as we could muster in one night. It was fantastic. We knew we'd do it again eventually, so here we are!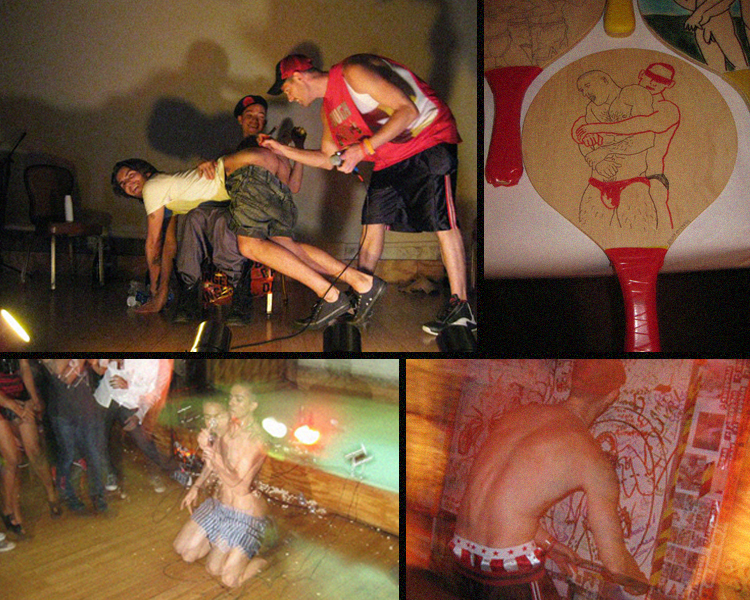 OTK1 event photos courtesy of SPANKZINE. July, 2009.
What was the original conversation that led you to the show?
Brian: OTK is our way of providing our community of creative friends an opportunity to get together and make art and or perform. OTK is also an open platform, we invite all those coming to the event to be a part of the process and make art with us.
Gio: We wanted a night that celebrates queer artists, queer lives. The artists involved are from different fields, some of these artist have never shown work together before and rather than wait for an invitation, we are making it happen for ourselves. Now more than ever it is important we are reminded of what we can accomplish when we come together as a community. We are proud of the 26 artists who will be participating. You can expect a night of live performance, onsite installation, live music, film, photography & dance.
What's your criteria for the curation of the show?
Brian: We just asked our local, creative and queer (or queer-friendly) friends to participate!
Gio: We invited artists who were unapologetically queer.
What's the focus of the show? Make Art! Become Art! Express yourself! Have fun!
What are you guys are the most excited about?
Brian: Seeing what our friends have up their sleeves this time!
Gio: Creating a night with other artists that celebrates the rebellious and artistic spirit of New York City. The city has many incarnations, so I guess what I'm referring to is the New York City that nourished queer artists like Keith Haring, Warhol, David Wojnarowicz, Basquiat, Mapplethorpe.
Will any of the works be up for sale at the event?  If people want to buy something and support the artists then great! But selling is not the intention — OTK2 isn't a market — it's a lab, a stage, a studio, a beast, a work of art!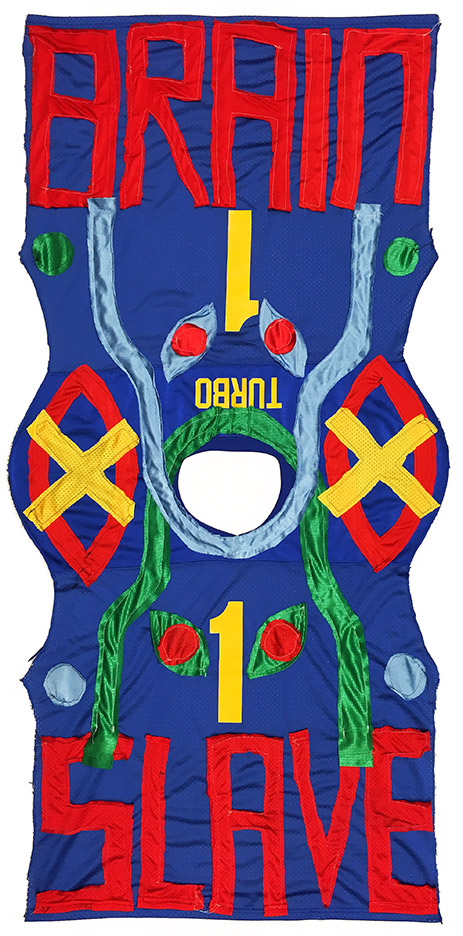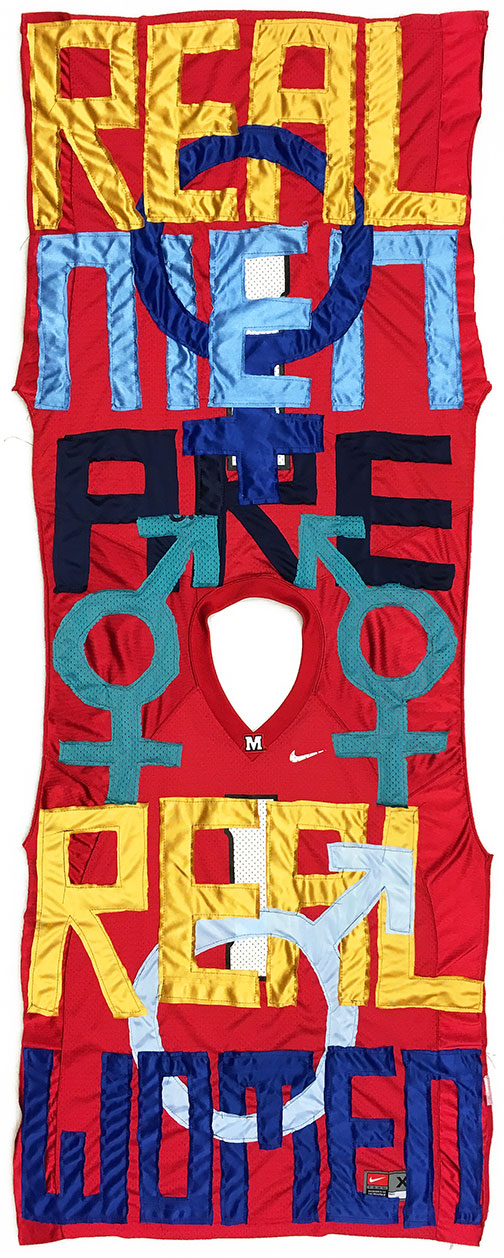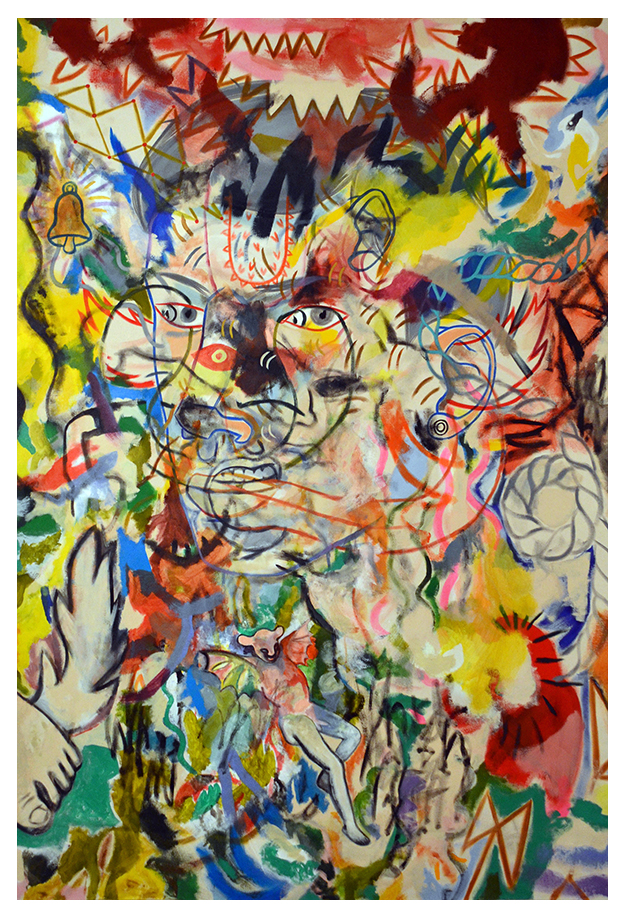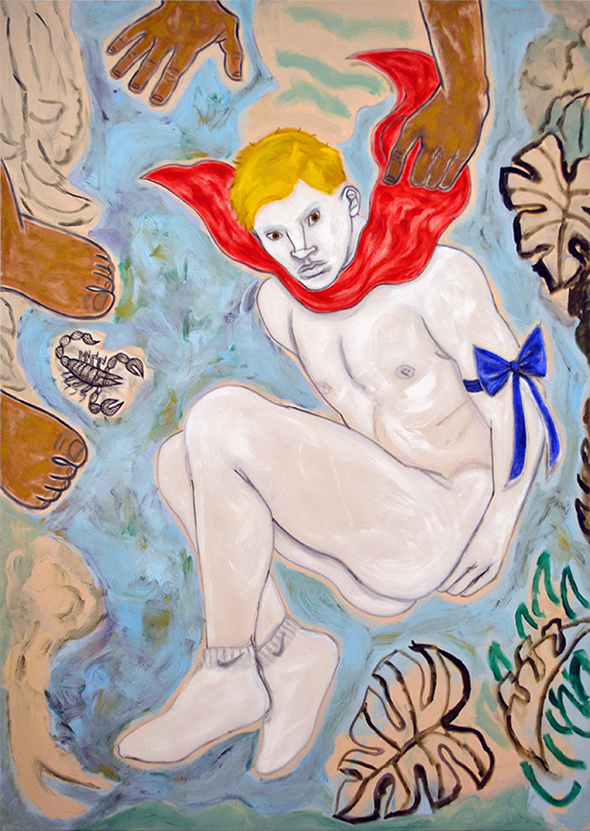 OTK2 is happening on January 13, 2018, 8:00PM-11:00PM / American Medium, 515 West 20th St. #3N, New York, NY.  Space is limited, click here for tickets.

Artwork images provided by artists Brian Kenny and Gio Black Peter.