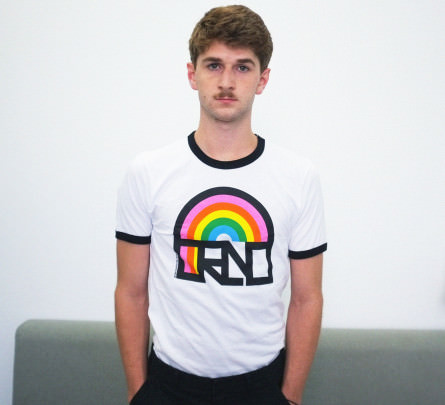 As a queer person, I know two things to be true: We can never have enough shit with rainbows on them and we can never stop supporting the members of our community in need. Tim-Scapes has created a new design to benefit the victims of the Orlando massacre. It features a rainbow and Tim-Scapes's signature duct tape lettering. The design can be purchased as a print, t-shirt or tank top, with 100% of the proceeds going to Equality Florida's Pulse Victims' Fund.
Tim-Scapes is known as the "little shop with the big gay heart" based in Provincetown, Massachusetts. It's run by Tim Convery, an ex-New York executive who moved to P-town back in 2010 and rediscovered his creativity with Tim-Scapes. As explained on his website, "Convery's designs celebrate vintage travel posters utilizing his unique duct tape typeface and creating bold logos of over 50 American destinations. Each design is a colorful, geometric icon highlighting a famous landmark or drawing attention to a social cause."
The Orlando logo was originally created only to show solidarity on social media. But, due to the reaction of his customers, Tim began selling shirts featuring the logo for charity. "I was really surprised about the design's popularity and immediately went into production," said Convery. "This whole project became a crystallization of what I want Tim-Scapes to be about – helping people through the power of design."
While the exclusive Orlando design is available only through Labor Day, many of Tim's logos are available as standalone prints, mugs and even trivets. …

Party:

Thotlandia HOE Olympics

Yay, the Olympics are on! It's a chance to see some of the fittest people on the planet compete for sporting glory, often in tiny clothing, which is very kind of them. I'll be watching the swimming, diving, wrestling, and gymnastics. If they don't show skin, I'm not in! To coincide with the Games, Thotlandia, the long running Brooklyn party are hosting a "Hoe Olympics" addition. I'm Very excited for this one. Music for the night is by KCSB, Mazurbate, DJ DJ Dese (love her!) and Mister Vacation. It's hosted by Vyle and Zaina, Apple Drysdale and a bunch of other queens who I would mention if I had the space. Starts at 9:00PM, and ends at 4:00AM. It's always a cute crowd at this party, and plenty of carrying. Break some records, go for gold, hoe. —tom
Party:

ONE FOR THE BOYS

I was away with a group of friends at a lake house in Maine and I realized how comfortable all of them were at being nude. One of them rarely wore any clothes when he got into the lake. I mean why bother right? It's more natural anyways. This brings me to this event, which is not a full nude thing, but I think you can push for it. You can check your pants once you get there with the queen Zalika Parsons — she's handling the clothing department. It's a "Boylesque Show and underwear party," presented by Madame Vivien V. Yay! Their Facebook page is amped: "We're back and ready to show off our summer bods! Come get sweaty as we amp up the heat at Brooklyn's sexiest underwear party. A night packed with incredible pop house DJs and the most in demand boylesque performers. Strip away your worries and celebrate your sexiness. This party is for YOU!!" Expect music by DJs Penny Lane and Logan's Run. Also featuring GoGo Gadget, Jackie Nova, Vin Sin. It's at Metropolitan Bar in Brooklyn, anything can happen there, trust. —abi
Director Gillian Armstrong delves into the famous costumer's life behind the scenes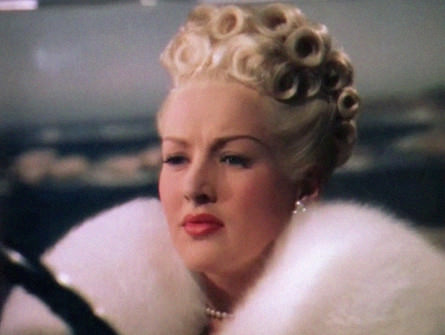 Hollywood has a secret meant to disappear in the memories of those who have lived it. A secret that isn't technically "new," since it just turned eighty-seven years old. It is a secret hidden behind Marilyn Monroe, Bette Davis, and Katharine Hepburn. The secret was kept by a man who won three Oscars, designed costumes for 285 films, struggled with alcohol and shaped the look of the Golden Age of Hollywood. He also happened to be Cary Grant's boyfriend. A love lost in the convenient homophobia of the 1930s American dream.
Australian filmmaker Gillian Armstrong has unearthed Orry George Kelly's story in her new documentary, Women He's Undressed. Through surrealist live narration in Kelly's own voice and a network of interviews with timeless muses and industry heavyweights, the film crafts a confident persona of this uncompromising, gay Australian man whose legacy was lost because of his openness.
Armstrong sits down with actors like Angela Lansbury and Jane Fonda, and costume designers Catherine Martin of Moulin Rouge! and Colleen Atwood of Chicago to tease out the mechanics of the film industry and explore how Kelly behaved because of it. Through these conversations, we learn that Hollywood was (and probably still is) a boy's club controlled by a handful of straight men at the head of each studio who were persistent on presenting the conventional family dynamic. Being openly gay in this environment was rare. "It was like being a communist," laughs Fonda, one of the last to work with Kelly. …

Do:

NYC Restaurant Week (Jul 25-Aug 19)

OMG! yaaass cheap(er) food! You know the deal — fixed menus, fixed rates, but of course your bar tab will not be included (but the money you save on food has to go somewhere, so…. NYC Restaurant Week is the best time to try out that restaurant you always walk by near the office, home, or that recurring Grindr date's place; wherever! Chances are there is a probably a restaurant you have been meaning to try but you've let whatever deflective mindset get the best of you. Treat yourself, hunty. 2016 has been a rough year for gays, trans folk, Bernie supporters, blacks, latinos, and literally everybody else who is somewhat sane, if there is anything you deserve, it's a good-ass meal. "Nowhere else will you find a more compelling opportunity to experience a diverse selection of 34 international cuisines, served within 40 neighborhood. With more than 380 restaurants offering great value, you will travel the world," and by world, they mean the subway, or Uber if you've got the coins. Whenever I'm out to eat, I love to pretend I'm Samantha Jones with the rest of the gal-gang, so take whatever excuse you want to eat and drink with your friends and cunt it up. You have to wait for winter for the next opportunity to gorge, and we all know pants aren't as forgiving as your neoprene shorts. Three courses for lunch $29 & dinner $42. —Chris Stewart
Google "NYC Restaurant Week" for a complete list of restaurants.
The controversial exhibit stops at the Bronx Museum of the Arts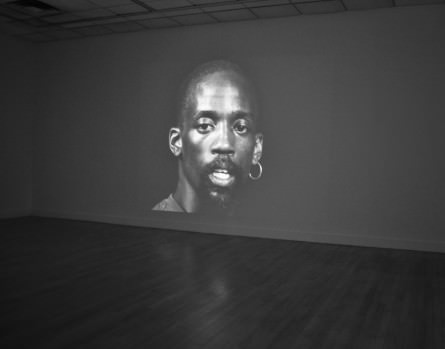 Since its debut at the Tacoma Art Museum in October of 2015, Art AIDS America, curated by Jonathan David Katz and Rock Hushka, has been met with enormous controversy. This backlash comes from the fact that the show, which showcases art that came out of the AIDS epidemic, features hardly any work from black artists. This is troubling, especially when you consider that while black people represent approximately 12% of the U.S. population, in 2010, they made up about 44% of new HIV infections. Right now in America, gay and bisexual black men, as well as trans women, are most at risk for HIV/AIDS.
To their credit, the curators of Art AIDS America have taken the criticism of white-washing seriously — as each future iteration of the show seemingly becomes more and more aware of race. At the Bronx Museum of the Arts, the show is designed so that this elephant in the room is one of the first things you see when entering the exhibit. "Tongues Untied" by Marlon Riggs is projected in the entryway to the main part of the exhibit. Riggs' film — about the black gay community — is one of the first pieces to draw your attention, and it is a telling choice by the Bronx Museum of the Arts to screen it at the start. Understandably, they'd like to show it off. The film is compelling—filled with men reciting provocative, erotic poetry, and confronting the camera with an intensity found also in the footage Riggs uses of parades and lovemaking. …

Chris Mears flies through the air with the greatest of ease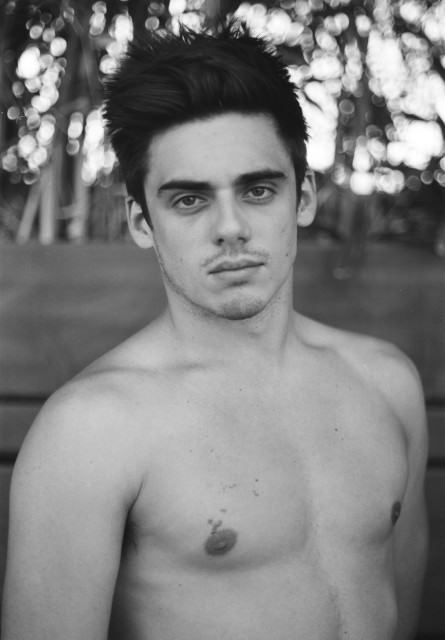 Let it be known that Tom Daley isn't the only hot guy on Great Britain's diving team. If you have any interest in toned, scantily clad, elite divers who also happen to DJ in their free time, you've probably come across Chris Mears. He's the one with the fabulous scar and gorgeous eyebrows. He was once told he had a five percent chance of living. Now, he's on the road to the 2016 Olympics. We photographed the 22-year-old in Los Angeles, where he spends his off- season, at El Matador beach in Malibu. Afterward, we asked a few personal questions. He couldn't have been more forthcoming.
So, how'd you get that scar? That's a crazy, long-ass story. I had glandular fever where the glands in my stomach swelled up to a ridiculous size and basically put crazy pressure on my organs, causing one of my organs to rupture and burst. Then all the blood in my body was in my stomach, and it didn't go well. I had this surgery where I was given a five percent chance of surviving the operation. Somehow I pulled through. How? They don't really know. They said it was a medical phenomenon. So that was crazy. And then I went into a coma for six days. But now I'm all good.
I know a lot of people either love their scars or they hate them. How do you feel about yours? My scar is the favorite part of my body because it shows everything I've been through.
…

Eat:

Otto's Tacos

We have been plenty busy at GAYLETTER HQ working on the next issue of our magazine. Normally we order pizza when here late, as it's the easiest way to feed a large crew of people. However pizza can be a little be boring the umpteenth time you eat it (and not so good for the waistline, obvs) which is why we've recently switched it up for tacos! I'm not saying tacos are a health food, but they're smaller bites and more complex in their flavors. If done right. Our new favorite is Otto's Tacos. Not only are the tacos fresh and tasty and made right, but they're also really good value. Everything on the menu is pretty much under $3. The guac is exactly $3 and it's super fresh and you get a generous portion. We can feed 8 people and only spend $60 bucks. And best of all they're on Uber Eats so delivery is fast and equally affordable. I know recommending Mexican food can be controversial in NYC. People get all cunty about what is authentic Mexican and what isn't. I'm Australian so I won't pretend I'm an authority, but I have eaten a lot of it, and for a quick, cheap bite, Otto's comes correct! —tom
3 locations in the East Village, West Village & Hell's Kitchen. GOOGLE IT!
Film:

Dim All the Lights: Disco and the Movies

It's no secret that disco is #back, and I would like to take this public moment to personally thank fashion, for without its habitual recycling process we'd all still be wearing a low-rise, boot cut jean. Not saying that shape doesn't work for some, but really Britney Spears is the only person to make that look successful (and she had to hit rock bottom to do so). But because fashion is BFFs with art, music, and film, we often see the same stylistic tropes happening across all mediums. You can only be on Vogue.com/fashion-shows for so long, so some folks are looking to 70s films to steal their style. "Dim All the Lights: Disco and the Movies, is a week-long series curated by Melissa Anderson and Amélie Garin-Davet at Metrograph, which we heard "is cunt!" from Brooklyn white boy Charlie Kuder. On Saturday they are showing my Mom's fave, Saturday Night Fever with the young, metrosexual John Travolta, along with Nighthawk, the "quietly revolutionary film that gives us one of cinema's first complex, fully realized gay protagonists: Jim (Ken Robertson), an out geography teacher and compulsive clubgoer." To follow Saturday's screenings, there is a disco-party at Nowhere Bar so you can dance to Donna Summer for the 400th time this summer, but feel like it's just oh-so necessary and culturally relevant this time around. Grab your roller skates girls, because before you know it, people will be asking you to join their skate-dance team. No time like the past/present! TURN, TURN, TURN! —Chris Stewart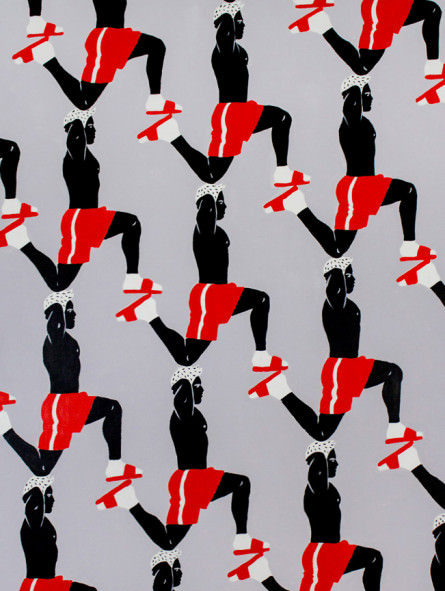 I met the artist Sean O'connor out and about when I was going to FIT in Manhattan and used to party 6 days a week (I think Monday was my day off). Basically I met him drunk. I think he was straight at that time or pretending, or just trying to do bro-masc, I was too drunk to remember the details.
Years later I saw him again and he told me he was working on some art and because GAYLETTER is always interested in what's new, I asked him to share some of his work with me. After we saw the work, we got really into it. Which is why we want to tell you about his first solo exhibition in NYC, which features large paintings, works on paper, as well as "edition prints that depict vast and intricate floral patterns, paired with muscular men and athletes, snakes and reptiles, and classical icons of beauty."
His work is "rooted in traditional decorative art practices such as "Toile de Jouy," and printed textiles, and he repurposes these mediums to portray a contemporary look and examination of idealized male beauty in gay culture. The imagery in his work references historic and artistic symbols of masculine beauty ranging from ancient Athenian vases, to mid-century male pin ups and athletes, to current prevailing notions of manhood.  His work searches for the humor within the 'homo-bromo' social-media fixated culture, and also explores when appreciation for beauty and aesthetic morphs into vanity and narcissism." It's super sexy. …