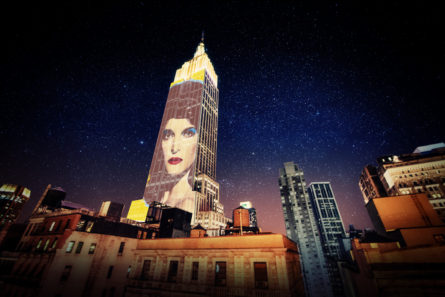 When you have a budget like Harper's Bazaar, you can really carry. The legendary glossy is giving New York what editor-in-chief Glenda Bailey is calling "the world's greatest fashion show" by projecting some of their favorite covers – from Audrey Hepburn to Gwyneth Paltrow – on the north facade of the Empire State Building. If GAYLETTER had two million dollars, trust we'd plan the same, but this is inspiring, nevertheless. Running from 8:30pm-midnight, the 500 foot tall, 186 foot wide projections will grace 42 floors of the midtown skyline.
Last week I turned 22 (#youth) and Abi & Tom gifted me Harper's Bazaar: 150 Years: The Greatest Moments. I was thrilled. They know I want nothing more than endless amounts of things to read and clothes to clock. So, once we were done questioning what the fuck had just happened on Ru, we got to flipping through the pages. As America's first fashion magazine, they've worked with literally every name; Truman Capote, James Baldwin, Richard Avedon, Irving Penn.
Bazaar has been crafting some of the best fashion imagery with the industry's top contenders since 1867, and yet my favorites are the illustrated covers from the late 19th century. They're as timeless as they are chic — just like a magazine should be.
Photography by Terry Richardson. Gwyneth Paltrow, March 2012 Harper's Bazaar.
Illustration by Erté. November 1920 Harper's Bazaar.
Photography by Alexi Lubormirski. Reese Witherspoon, February 2016 Harper's Bazaar. …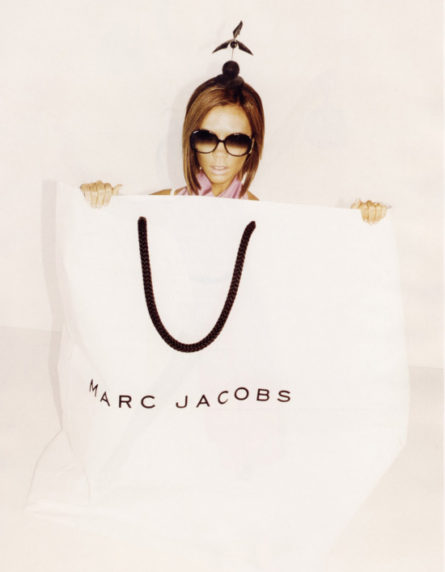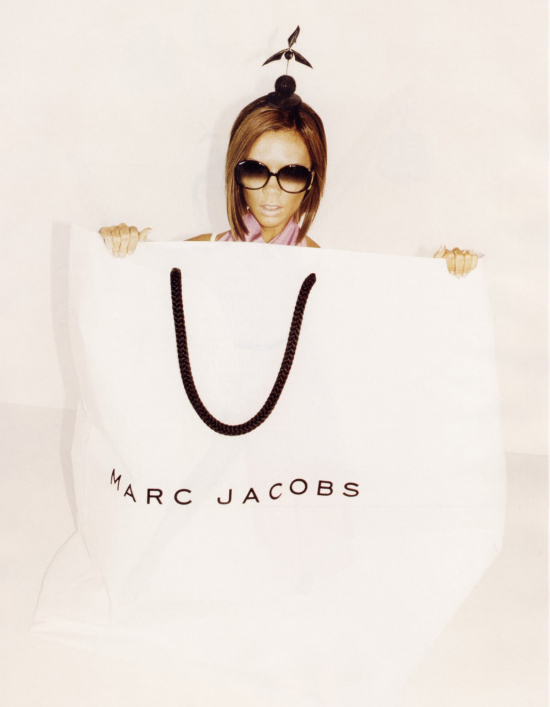 It's no secret that we love Marc Jacobs — the man, the brand, and the carry that Marc brings to the world (check out his Instagram) — Check out some of some of the epic images from GAYLETTER Issue 5 photographed by Terry Richardson, here and here. Also, remember "It's yours to try"? For this very reason, I was thrilled to find out from a very close friend that there's a massive, goldmine of a sale taking place this week in NYC (Soho). Some of the categories included are Marc by Marc Jacobs men's + women's ready-to-wear and accessories (for those of you looking for a cute, contemporary throwback), and (I'm the most excited about this next part) women's collection RTW and accessories (runway…yas hunty). It's 2017 — if you can't clock a women's show and find at least five items you'd wear yourself, the sartorial part of your brain needs an update, and Marc can give it to you!
You'll also come across some Little Marc product and tons of special items on the cheapizi — cashmere socks, underwear, belts, umbrellas, graphic tees, scarves, and more. Prices are up to 90% off retail, so run, don't walk — we all know the next best thing to a dick reset may very well be a fashion reset. Happy shopping and a la inti!

Party:

EYES OF LAURA MARS

I am obsessed with the 1978 film 'Eyes of Laura Mars,' set in NYC, and directed by Irvin Kershner. It stars Tommy Lee Jones and Faye Dunaway (Laura) as a fierce fashion photographer that somehow has the ability to see visions from a serial killer's perspective. The music and the fashion in this film are fantastic, not to mention the carry is strong in those photoshoots. I strongly recommend you to go watch this film if you haven't. It makes sense that they are throwing a queer disco party inspired by this film. It's the third party that Alÿ Sálem is hosting at the Hotel Americano, he did two other themed parties there before: an "Egyptian" and a "Weimar Berlin" one. For this one he's encouraging you to wear "seventies chic… Wide lapels, bell-bottoms, platform shoes, Laura Mars style fur coats over lingerie, Jerry Hall side-swept Hair, Farah Fawcett hair, sequins, Gold Lamé Turbans, Patti Hearst Symbionese Liberation Army gear, Rollerina Chic, Platinum Records as Head Gear, Grace Jones Butch Realness, Bianca Jagger riding in on a white horse and sky-high stilettos." Music will be provided by Carlos Jadraque. I'd say watch the film then go out, you deserve it homo. —abi
SEARCH EYES of LAURA MARS on FACEBOOK TO RSVP, 8:00PM-1:00AM, Hotel Americano, 518 W 27th St., NY, NY

Much to my discontent, I still haven't gone to this party! GAYLETTER has hosted before, and Abi is always raving (no pun intended) about Analog's light fixtures. It's a grid that hangs above the dance floor that will either keep your pussy in check or push your senses over the edge. I guess it depends on how lit you're feeling. Hopefully it's the latter! Abi is always telling me the sound system can carry, and because of the music, the boys, the lights and the drinks, you get an atmospheric boner. Actually, my sister, Christy Burlington Coat Factory, was so "overwhelmed" last time she was at Powerhouse she stepped outside with a friend for some "fresh air." One only wonders what they did, but she felt relieved soon after. Last time we hosted I had to miss it on account of my mom's birthday, but had major fomo for obvious reasons. I am always loving the stories the boys give me after a night out with Sean B. & Tad Haes. Expect the music to keep your heart pumping and your skin wet. Spring has motherfucking sprung so leave your windbreakers and jeans at home. Trust, you're going to want to dress light. The space is intimate and the bass is deep. If I haven't sold you yet, there is an open vodka bar from 11pm-12am. What more do you really need? —Chris Stewart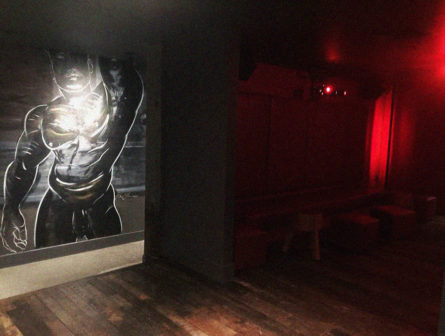 I have some memories of this space, where the former G Lounge used to be. It brings me back to my "prostitution" years. I was going to FIT in the neighborhood, I was 22 with a curly afro and I used to wear tight, over designed Diesel jeans. I would go to EVERY gay happy hour in that area, between classes, in the middle of class, after class… I mean, I was thirsty. One day I was at G Lounge with a friend and this older man put $50 in my jacket pocket and smiled at me. I sort of smiled back and used the cash to pay for drinks for me and my friend. Later the guy came over and asked me what I was doing after and I told him I wasn't sure… And then he put in my pocket some more cash. My friend told me, "You know you look like a prostitute right?" I was like "Really?"
A few weeks after that, at the same place, a man waved some money at me in the bathroom area and was like "Come with me I'm close by…" Hey! I used that money to take my friends to Benny's Burritos the next day.
The other day, I was walking by that block and some of those memories came back to me, I wondered where are all the fun local bars in Chelsea now? Well, a new bar called Rebar NYC is opening in the same space on April 13th, 2017. …


I'm recommending a new podcast! Shocker I know, but this is a good one, and it's gay! Like really gay. It's called Nancy, lol, and it's got some serious pedigree behind it. Produced by WNYC, the station behind the esteemed Radiolab, Nancy is hosted by alums of that show, "BFFs Kathy Tu and Tobin Low." According to the bio I found on the WNYC website for the duo they are both "super queer, super fun and ready to take over your podcast feed." I listened to episode number two "Like Two Ken Dolls Being Smashed Together." It was an exploration of the career of Brandon Lee, who is considered the first Asian top in gay porn. It was a fascinating look into the way Asians are portrayed in gay porn and how stereotypes continue to linger. I'd never really thought about it, but Asians in porn are pretty much always the submissive bottoms. Which is ridiculous, 'cos there's plenty of Asian gays who top. It just makes you realize how cliched most depictions of non-white people in porn are. If you're in the need for a new podcast to add to your feed, Nancy is it! It's frank, fun and thought provoking. Subscribe! —tom
Wherever you get your podcasts
With Edward Vigiletti, Love Bailey, Bashir Naim, Alanna Pearl, Simon Seapony, B.J. Dini, Jon Vaz Gar and many others
Party:

Paradisco – Music by Occupy The Disco

The roof has been opened for a little while at the Standard, Highline but, now it feels like the right time to go hang out up there. It's finally warmer in NYC and it's time to do more things outdoor, I have already been having drinks at my terrace (which is my fire scape), I am thirsty for the warmer weather and for the chance to leave my apartment. Occupy The Disco, the DJ collective comprised of Josh Appelbaum, DJ RuBot & Tad Haes bring us a new edition of Paradisco at Le Bain at The Standard. We've mentioned this party a few times in the past, it has been around for awhile now — they just celebrated their  5th year anniversary last week. For those of you that throw parties, you'll know that it's very difficult to keep a party going strong in NYC for that long. Congratulations guys, keep it up! It seems that their formula is working. Rhu Bhatt, one of the DJs, and creators of the party, told me that "it's a party where the focus is the music, really. We don't have hosts, go-go-boys etc...we play Disco, House, even some R&B. people can expect good music..." I just checked the weather app on my phone and it says that it's gonna be sunny and close to 60 degrees. How lovely is that!? —abi

Be Cute. It's a novel concept. Some people are naturally cute, but I do believe that everyone has the ability to be cute. It's got nothing to do with looks, being cute is an attitude. Being confident is cute. Knowing who you are is cute. Having standards and being clear about them is cute. Wearing a nice outfit and doing your hair is cute. Being nice is cute. And being cute is always cunt. This Saturday the party 'Be Cute' is celebrating their 4th year anniversary. I asked one of the hosts, performer, fam friend to the party, Tyler Ashley (pictured), what we should expect and here's what he had to say: "Be Cute is always the best mixed queer dance party with a lovely...and rowdy...fam, so who the hell knows what will happen — and Horrorchata (the creator of the party) is celebrating 4 years of it!! Expect fierce showz on one of the best drag stages in BK, great beats by the likes of THE JD Samson, and the incredible Empanada Lady NYC serving delicious eats! What more could you want?!" Now that's how you be cute! Thanks never failing to deliver the cute Tyler. See ya'll there! —tom
Party:

Gayletter x Roberta's present: Chapman & Harley at ROBERTA'S TIKI BAR

I was wrote earlier this year in a previous letter that Roberta's was lit. I wrote about this party when one of our writers/ GAYLETTER family member,  Jonny, who also works at Roberta's, told us that we had to check it out. Now it's officially a gay party, we (GAYLETTER) are gonna be co-presenting the event — we are ready for Roberta's. It's also Jonny's Birthday, so it's all extra special. This is what I told you last time… "It's like a dance party in their back bar. Kinda small but could be fun if you were in the mood for a Bushwick moment...Yeah it's queer...good vibes, go go boys, go go girls, cheap drinks and perverts…"  This week is going to be extra fun at Roberta's Tiki Bar cause we are coming and all of you are joining us. Their FB page is telling you "to do poppers and pass out on the dancefloor...Shag a dude in a dark corner. Indulge in a super alcoholic pink frozen drink. Tell Jonny "Happy Birthday" with a paddle to his ass." Will do! Music is by Chapman & Harley. Join us right after you watch Rupaul's Drag Race. It's your first stop this weekend. See you there! —abi