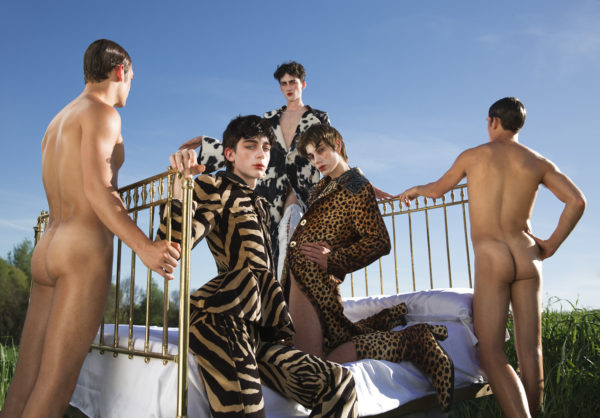 PHOTOGRAPHY BY KITO MUÑOZ
Palomo Spain A/W 2017 Campaign
The latest campaign from Madrid's most promising house
In T.S. Eliot's "The Wasteland," the poet states "April is the cruelest month." Why, exactly, is open to interpretation, but because springtime is the most transitory moment in the calendar year, April, with all of its wetness and rebirth, can seem relentless rather than fruitful. Alejandro Gómez Palomo understands this. His Spring / Summer 2017 collection for Palomo Spain, "Boy Walks In Exotic Forest," was full of gorgeous draping and menswear that had severe movement. His large hats and playful textiles seemed to alert the fashion world to a major switch. Palomo seemed to understand that come spring, the world would be ready to change.
We were.
In September, Palomo Spain presented "Objecto Sexual" to an intimate crowd of New York editors and party-goers, much to the delight of everyone at the Cadillac House. The collection was high-romantic, with embellished blazers that glistened as his models sauntered down the runway wearing Converse. It seemed that with each look, the collection was breathing: some looks were as necessary as an inhale, others were as relieving as a sigh. His models were done up like dolls — glossy cheeks, wet hair, and all boyish looking in Palomo's clothing. But besides the couture finishes on nearly all of the looks, "Objecto Sexual" seemed to perpetuate an essence that was deliberately and unapologetically foppish.
The brand's most recent AW17 campaign takes this idea and confirms what everyone already knew: Palomo is not playing. Featuring what Palomo calls "Four Profiles" of his dandy-man, the campaign reminds us yet again that springtime is the cruelest; we have spent the winter in layers and are dying to blossom. Palomo's boys have jumped ahead and done just that. Shot by GAYLETTER contributor and longtime friend of Palomo Spain, Kito Muñoz, the campaign was shot in the brand's hometown of Andalucía using all natural light and nothing but the gorgeous fields as the setting.
There is fucking, there is sensuality, there is commanding, and most important in fashion, there is direction. Speaking with Dazed, Palomo said: "When I started designing, fashion was such a confusing world for me. I wasn't really sure of how this was going to happen, so I imagine that this could be a comparison to adolescence, a weird period of changes. As I began to feel more comfortable in fashion and in the world I was living in, the boy I created also started to feel more confident and be aware of his powerful energy. I like to see how the Palomo boy grows as the brand is developing and settling into the fashion world. I guess the boy is an evolution we will be seeing as the brand also grows."
In her most recent music video, Miley Cyrus dons Palomo. She looks as angelic as ever, and it seems even Hollywood country is ready to have a taste of Palomo's vision. You should too!
Have a look at the campaign below: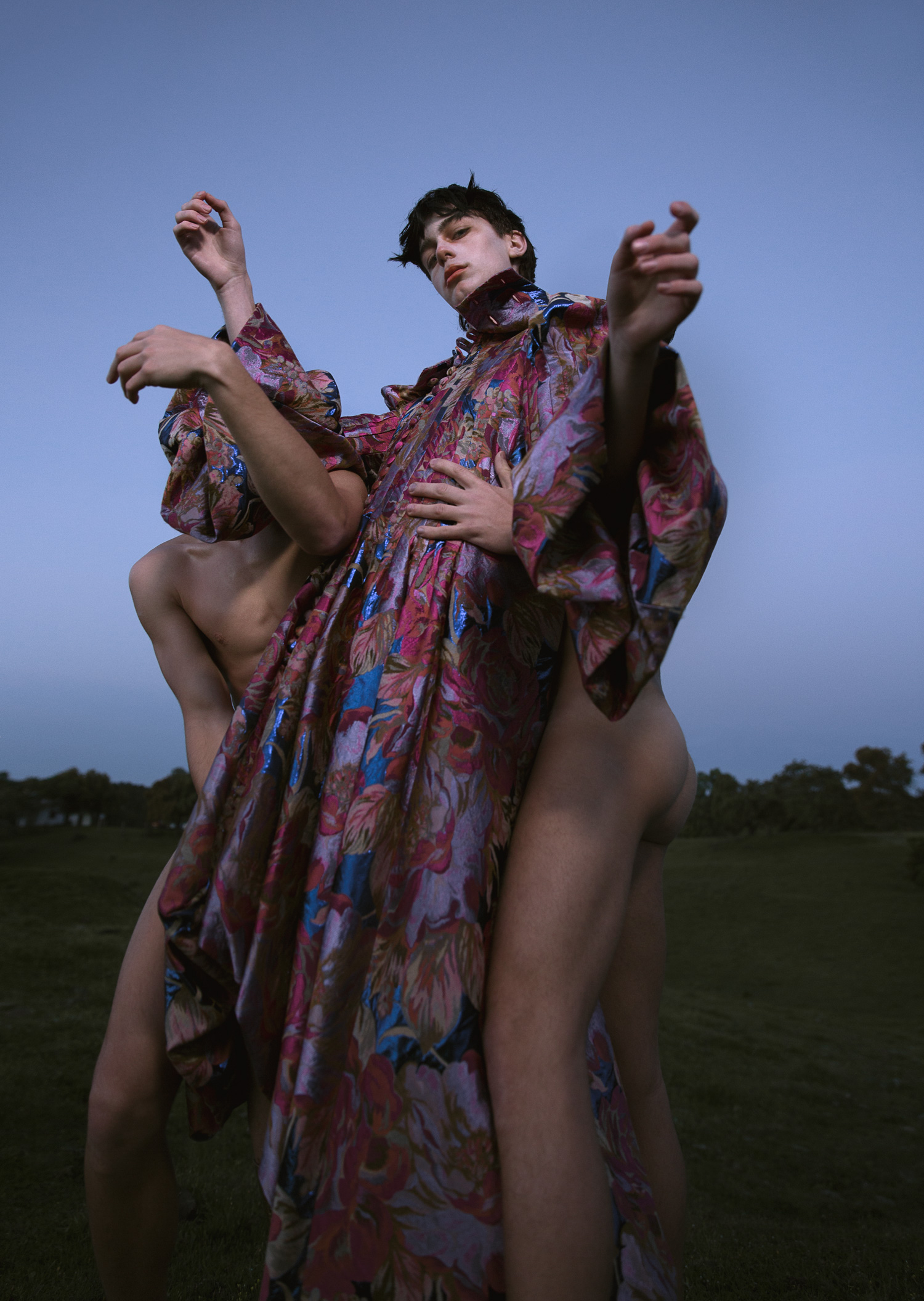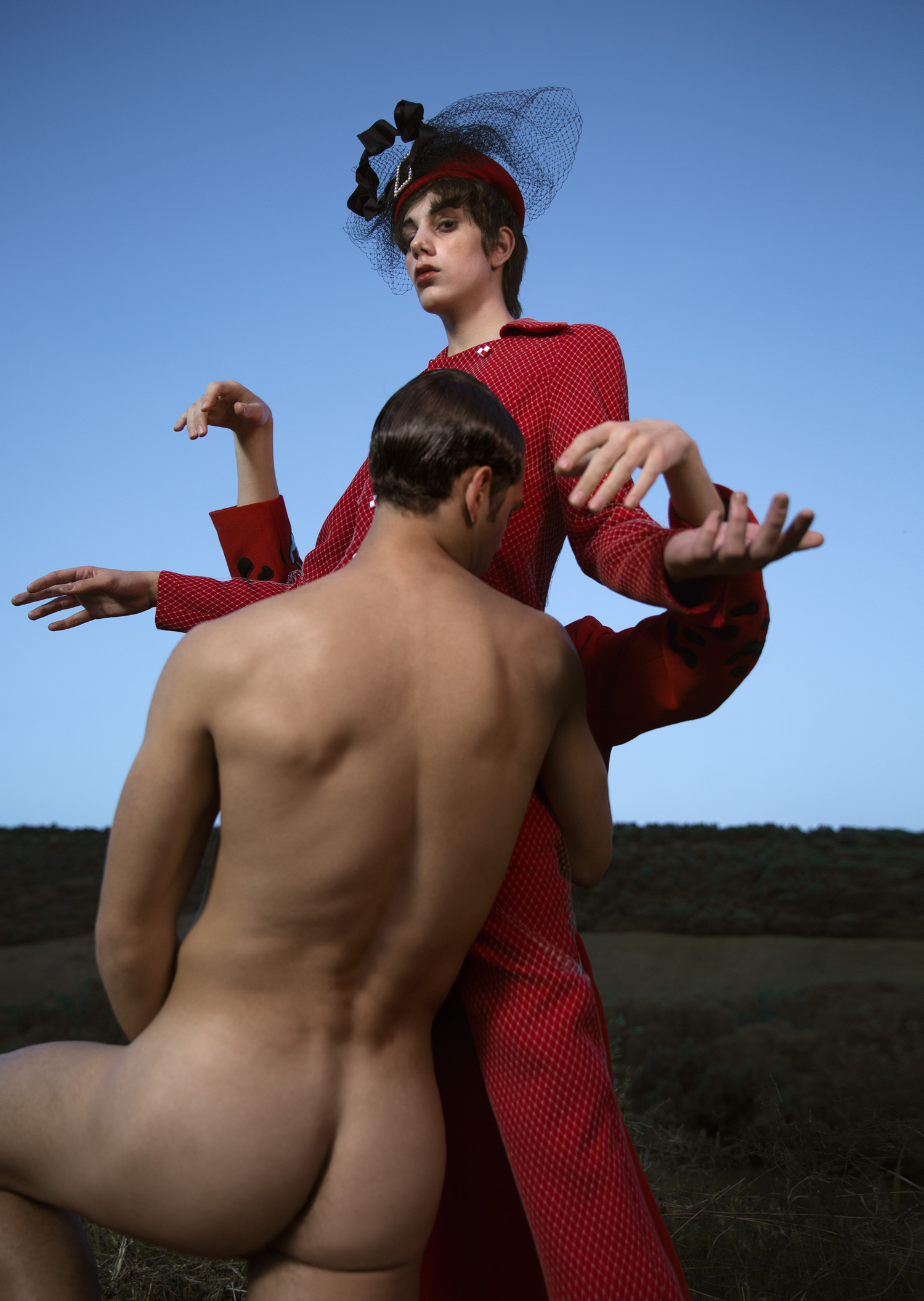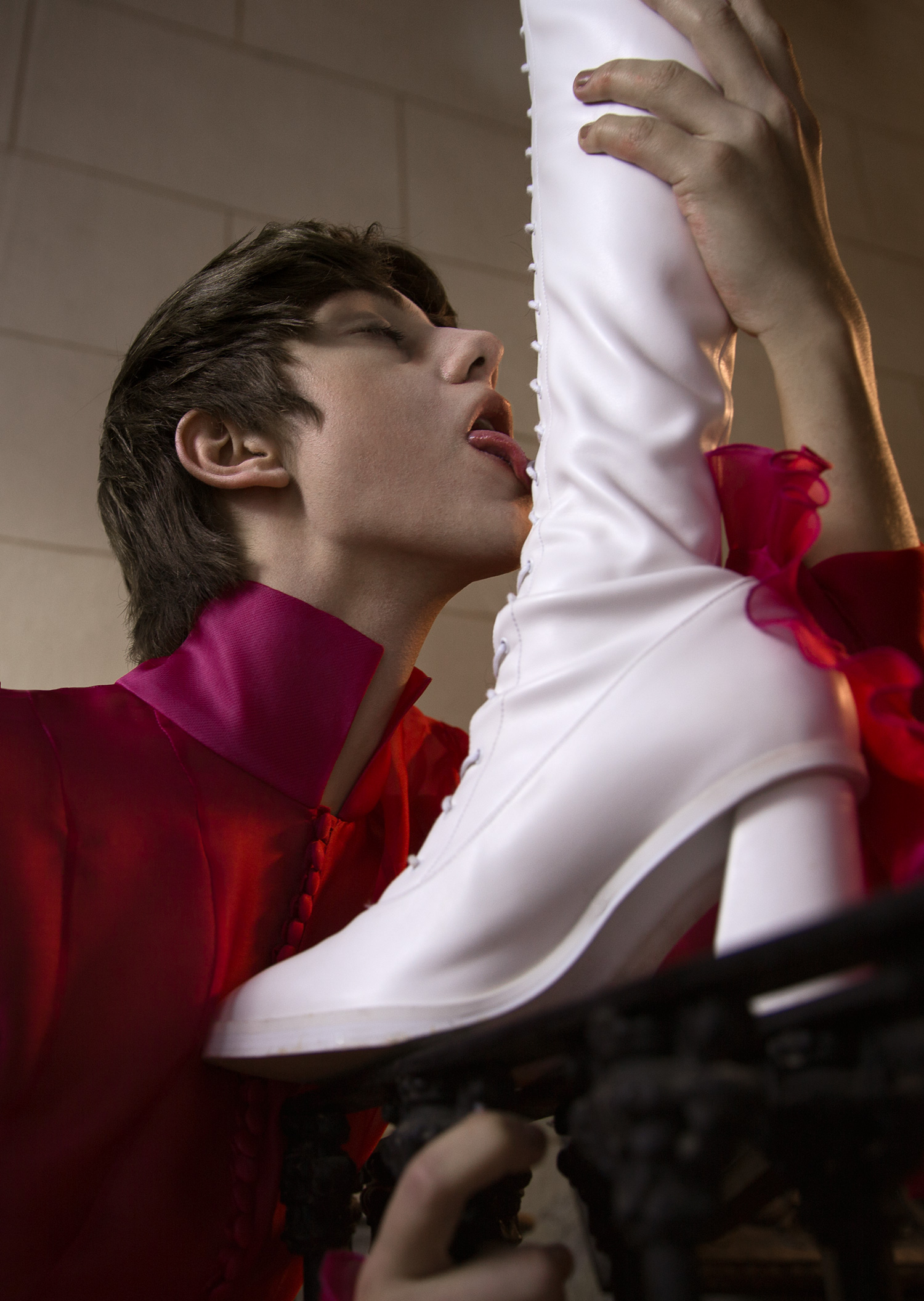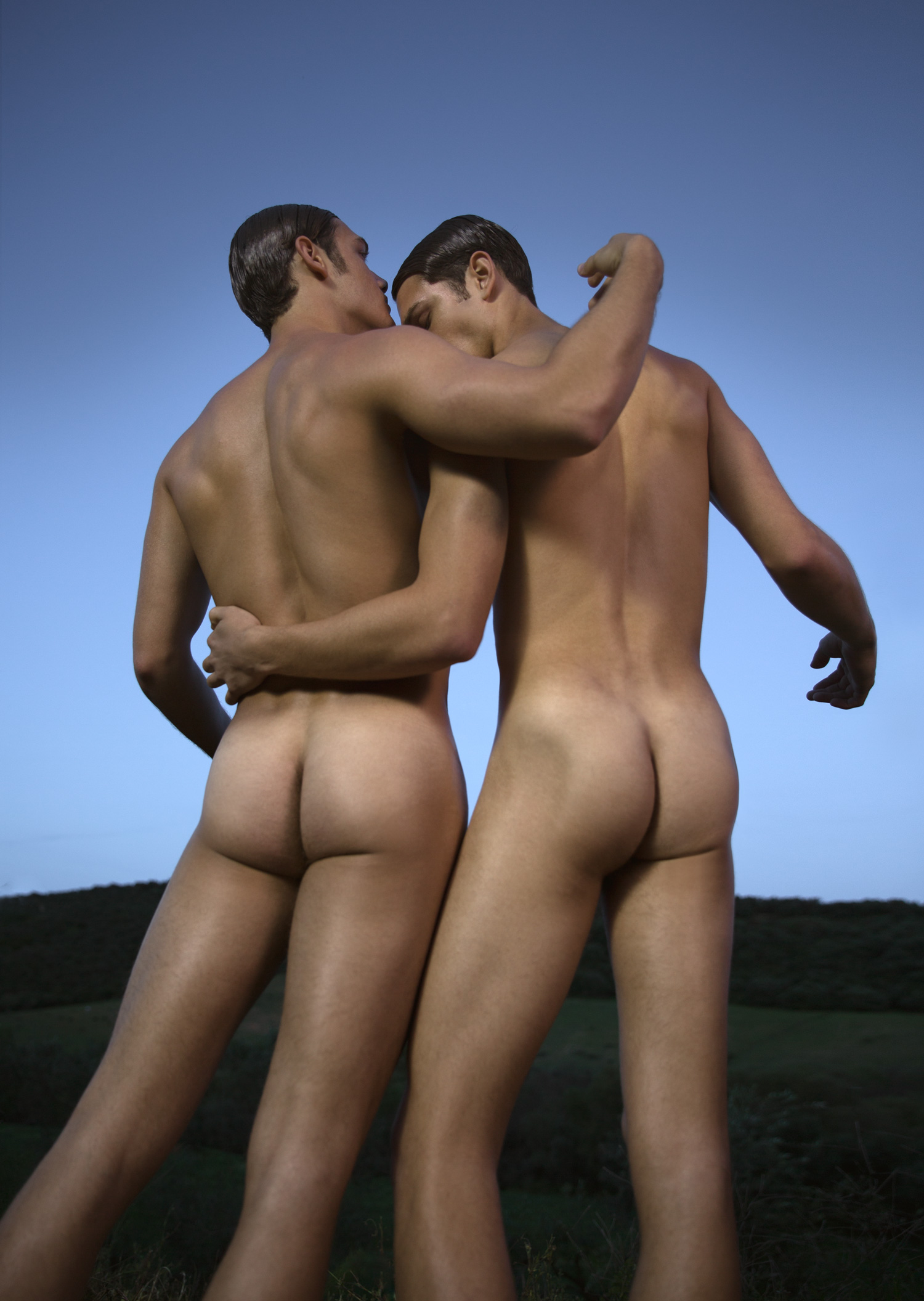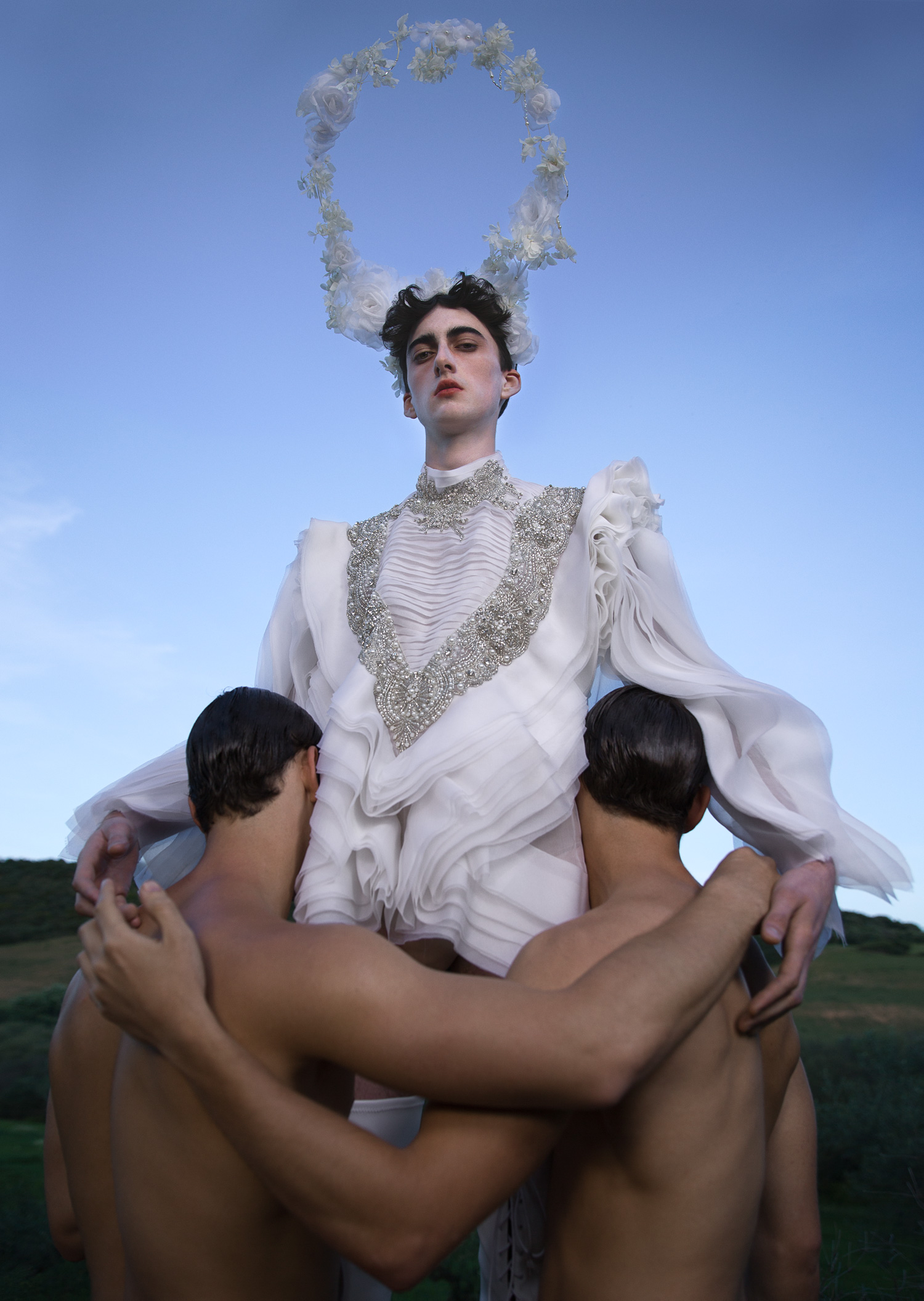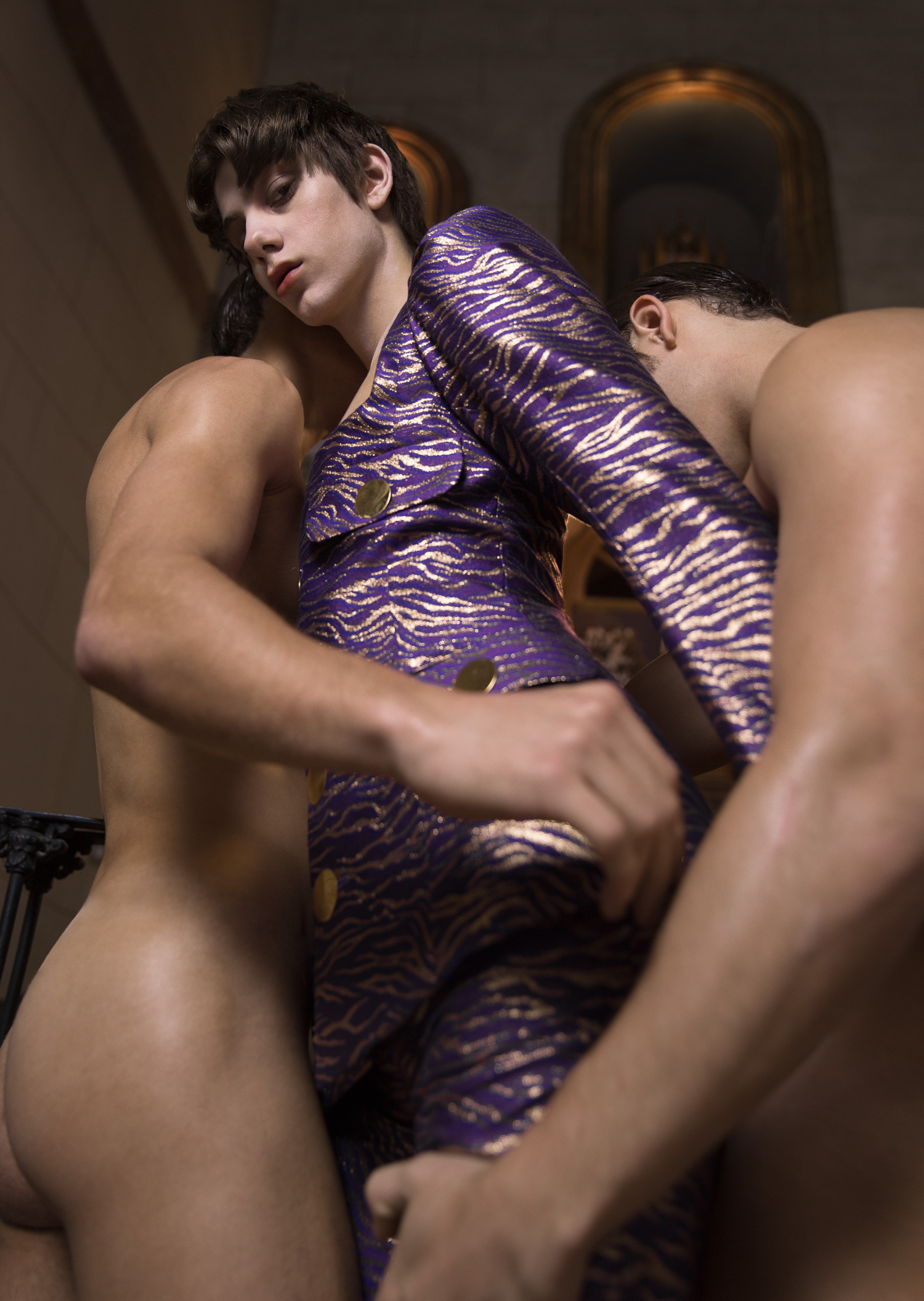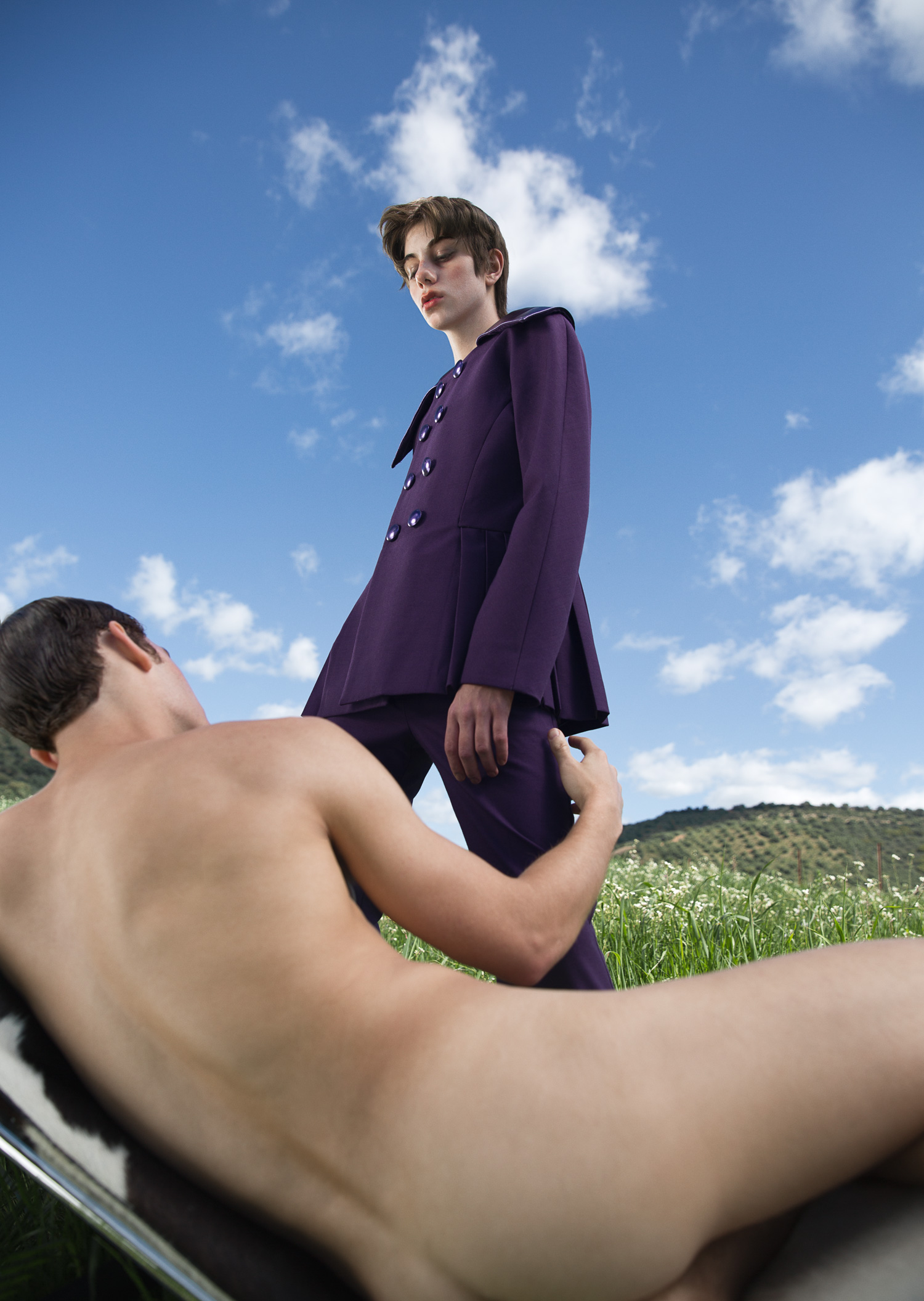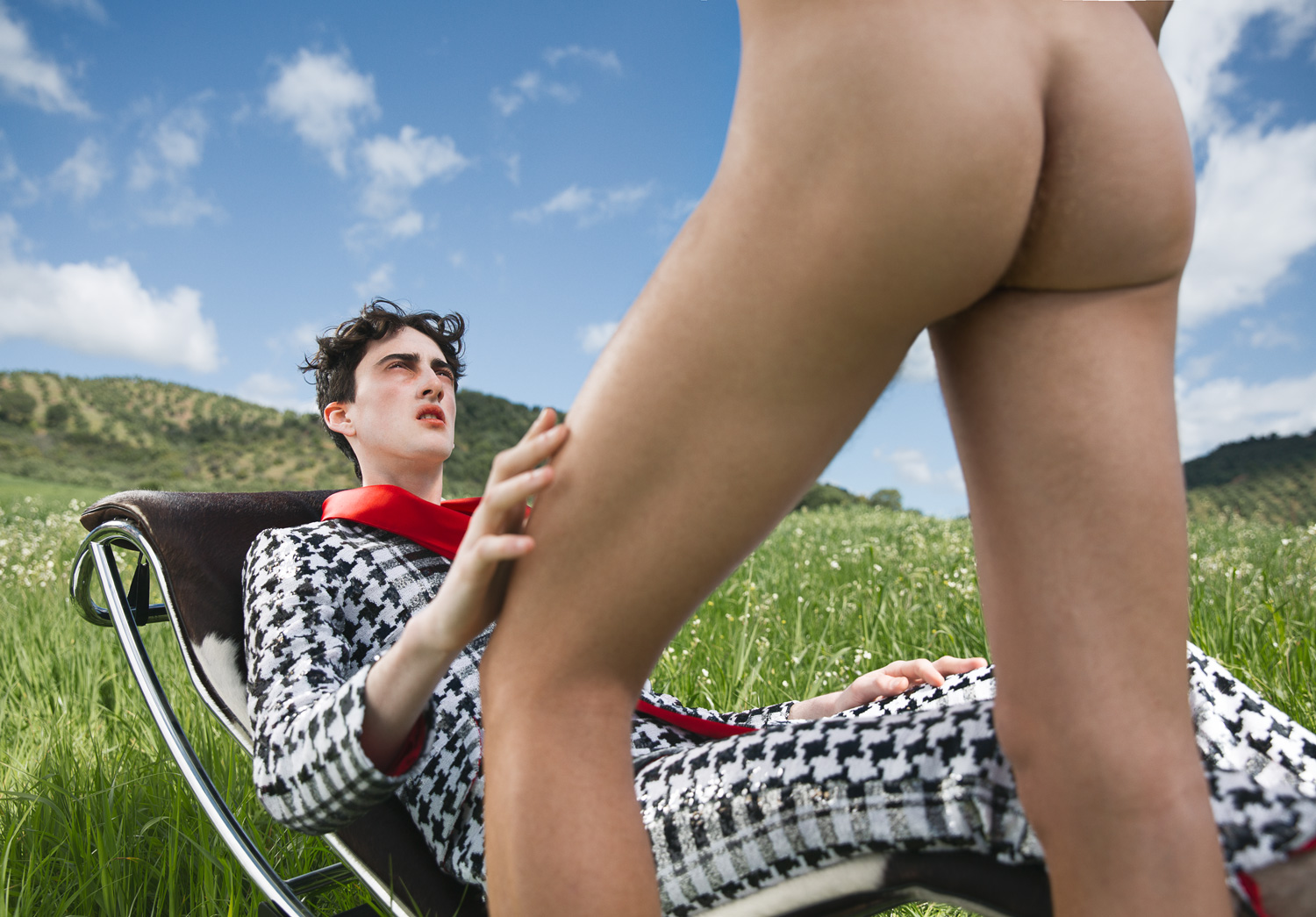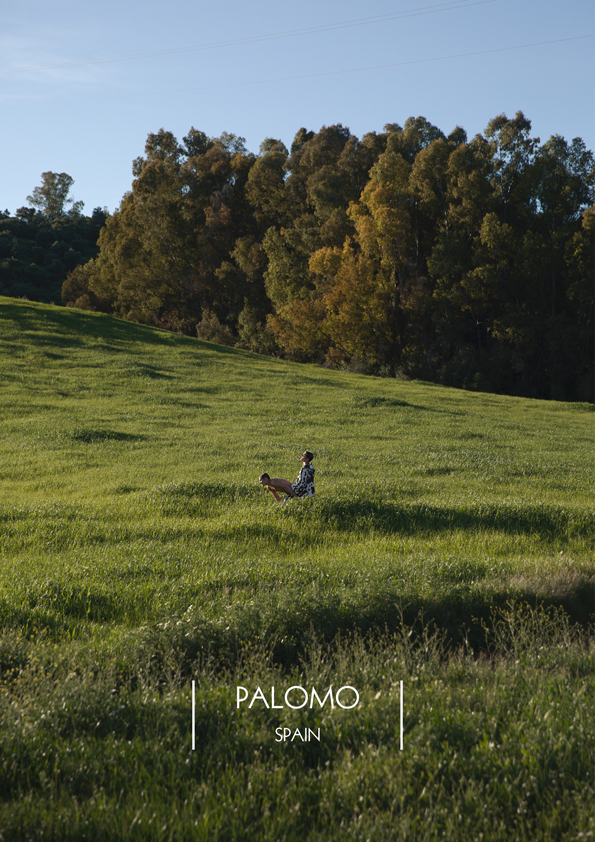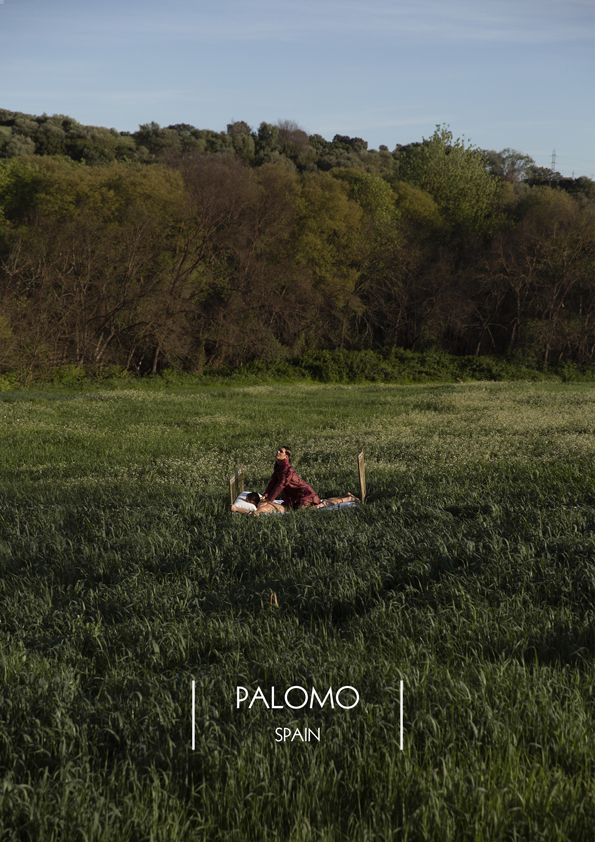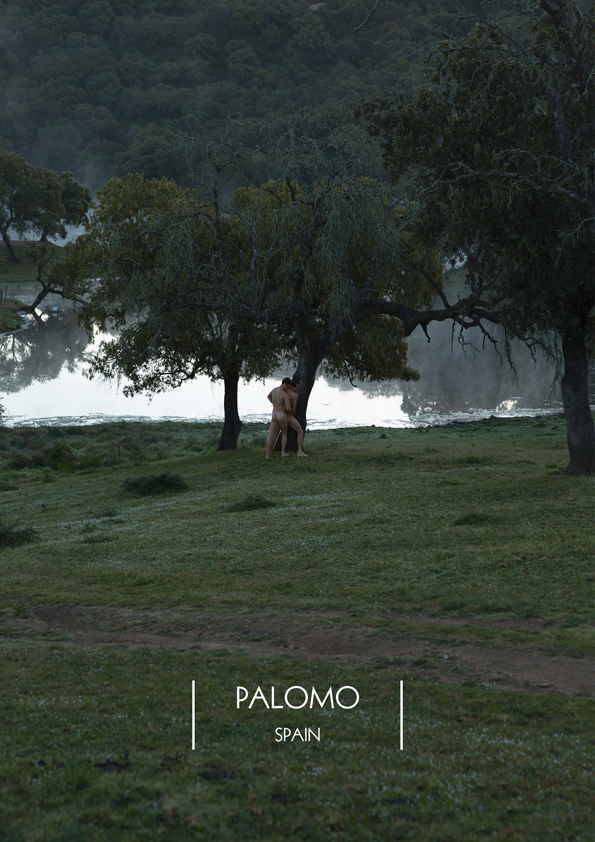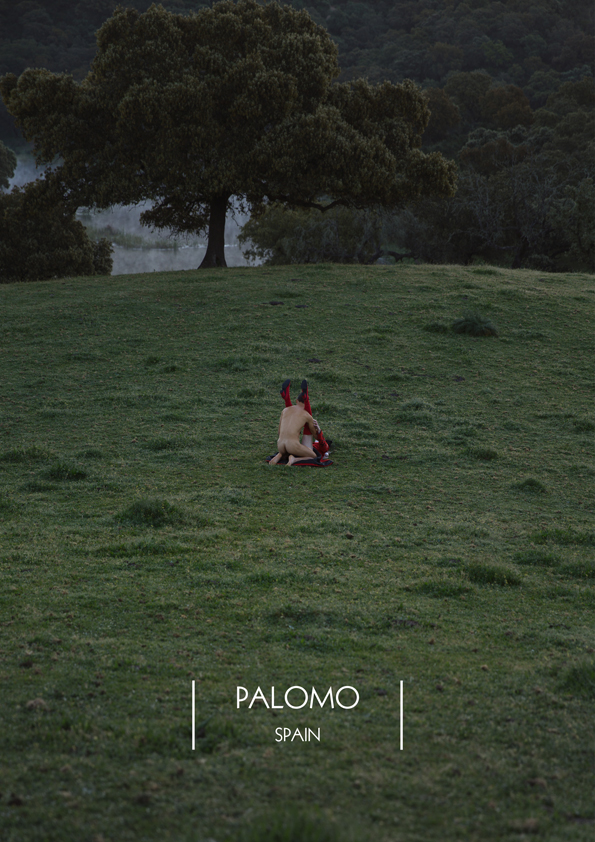 Photography and Creative Direction: Kito Muñoz
Styling: Adrián Bernal
Hair and Makeup: Vicente Guijarro
Lighting: Andrés Paduano
Produced by: DMNTIA
Models: Raul and Haydem Guerra (Blow Models), Clément Roumégoux (Rock Men Paris), Kai Landre, Pol Roig.