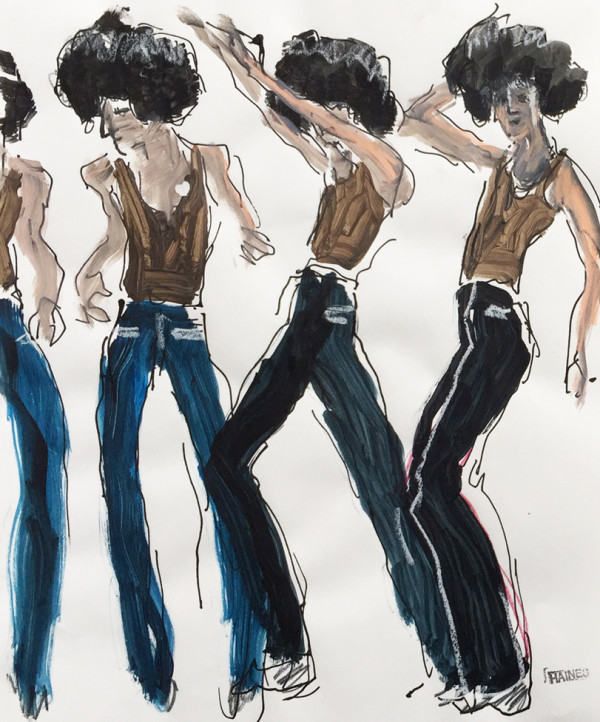 ARTWORK BY RICHARD HAINES
RICHARD HAINE'S LARGER THAN LIFE
I was thinking to myself the other day "what's that queen up to?" The queen I'm referring to is Richard Haines, the artist whose show I want to tell you about… I know Richard has been busy, at least according to his social media, he just can't stop traveling and attending events. I am sure Richard would appreciate that I have been following his "journey," ha!
This Thursday Richard's second solo exhibition 'Larger Than Life' opens at Daniel Cooney Fine Art in NYC. This is the first time that Richard is showning his paintings, in the past his focus was more on his drawings, and what a lot of people know him for, his fashion illustrations. "For this exhibition Haines finds inspiration in his Bushwick neighborhood's drag performers, street style and high fashion runways."
It sounds like the opening will be a fun event… "The second gallery will be an intimate salon of Richard's small drawings including drag and street style. The smaller works will continue to show Richard's artistic and conceptual evolution in a more familiar landscape. The exhibition as a whole celebrates and challenges gender, sexuality, beauty, decadence and raunch." We are so excited for Richard, can't wait to see the new work in person. Yas queen!
Below is a preview of the show Larger Than Life: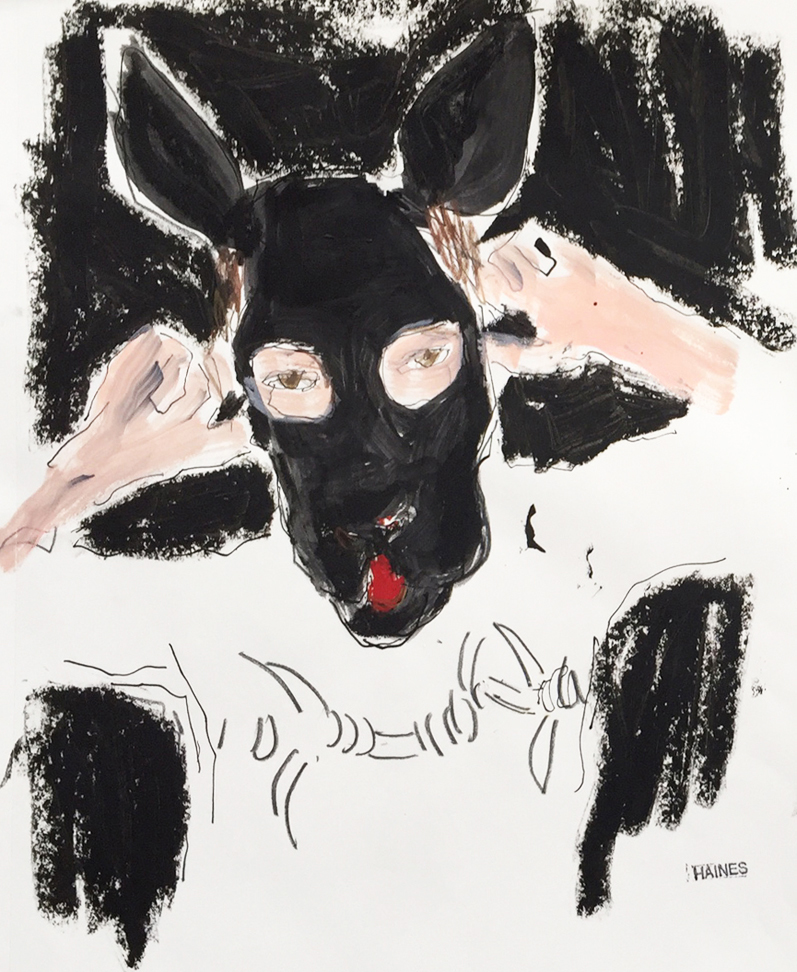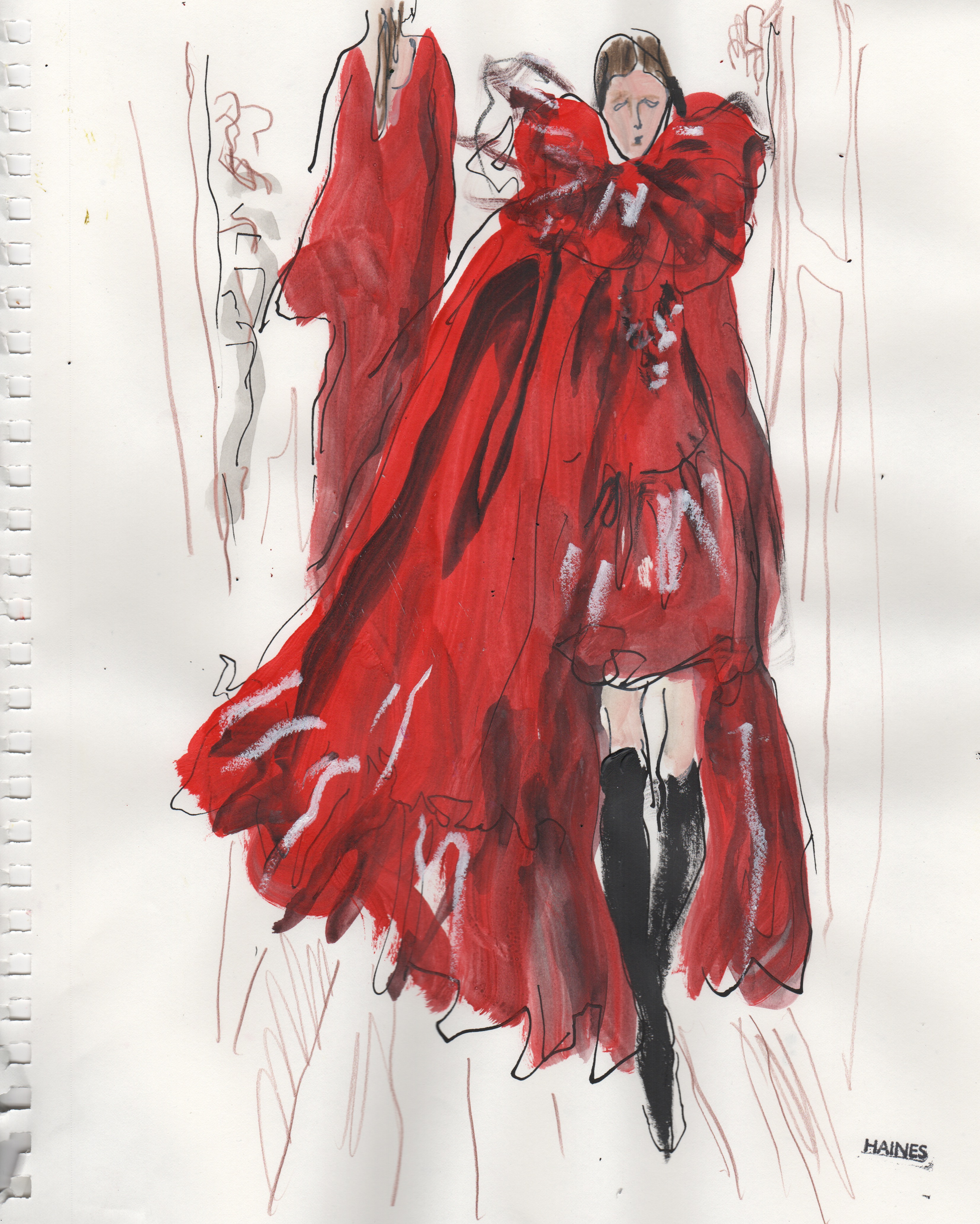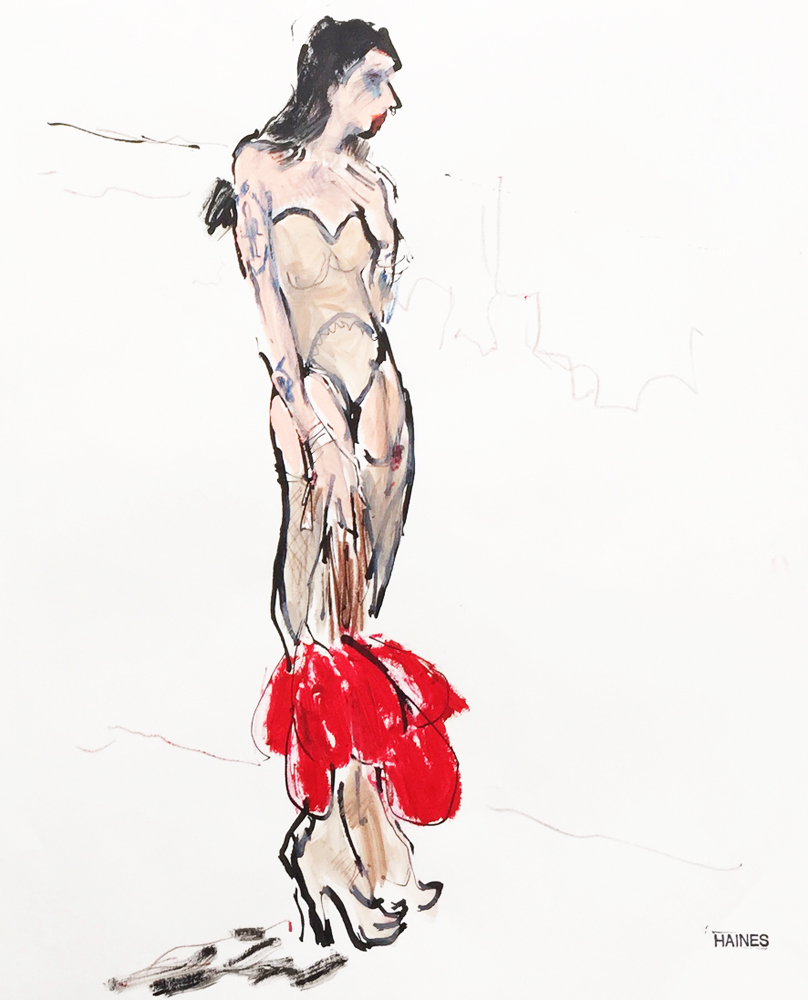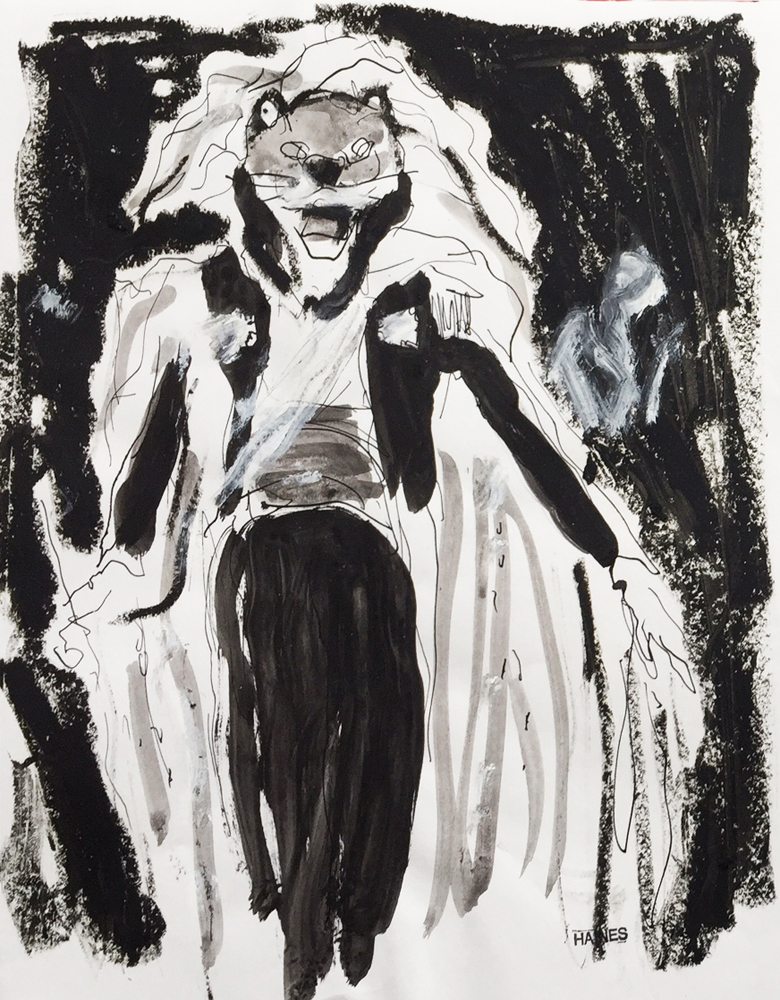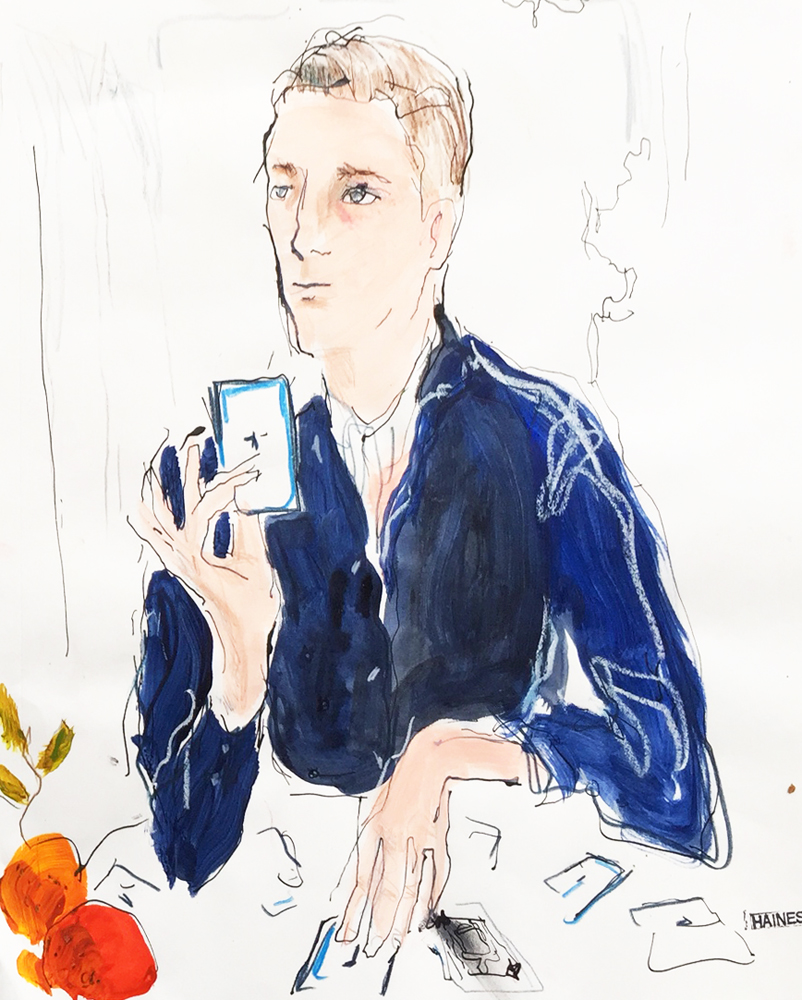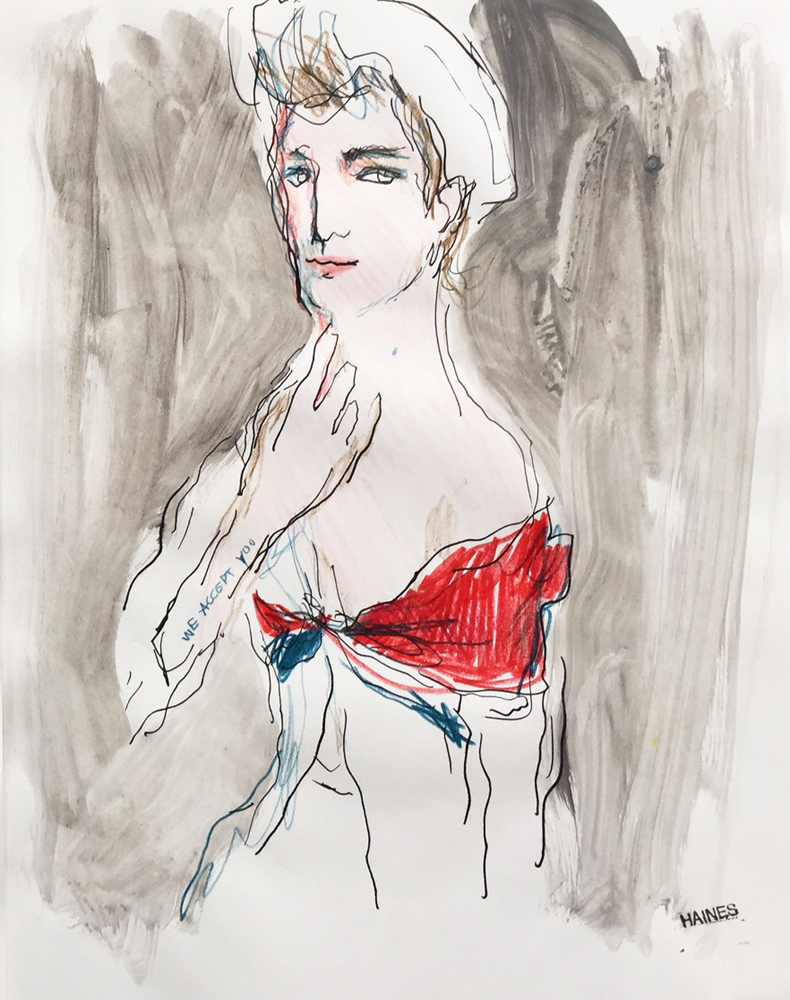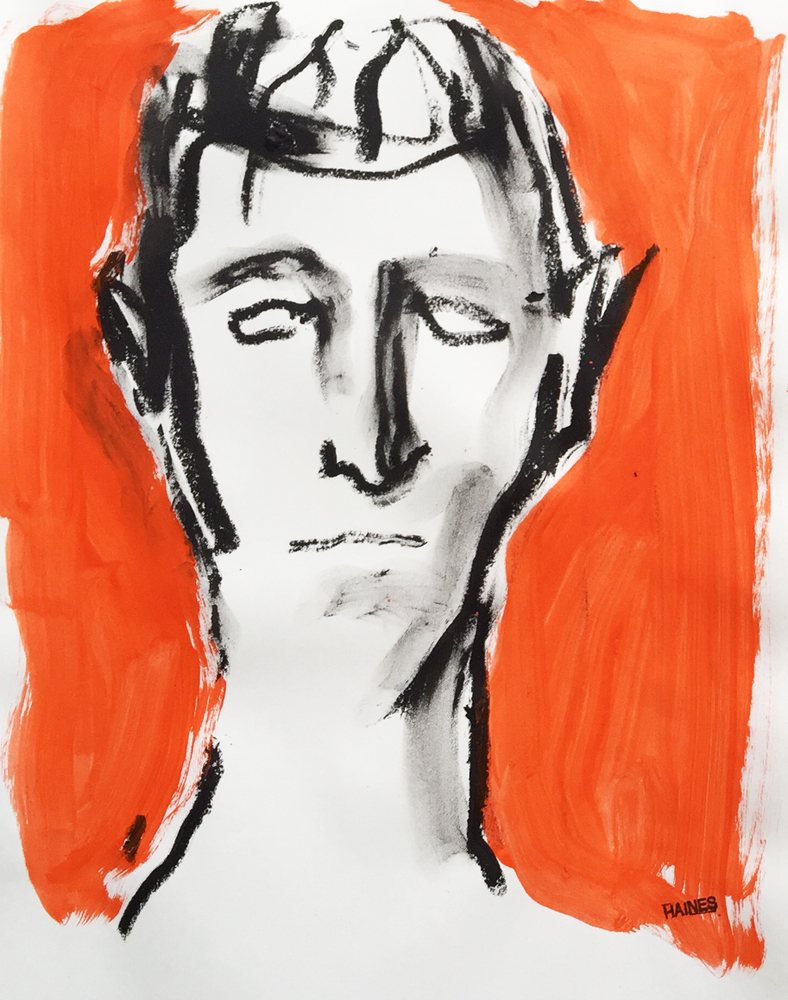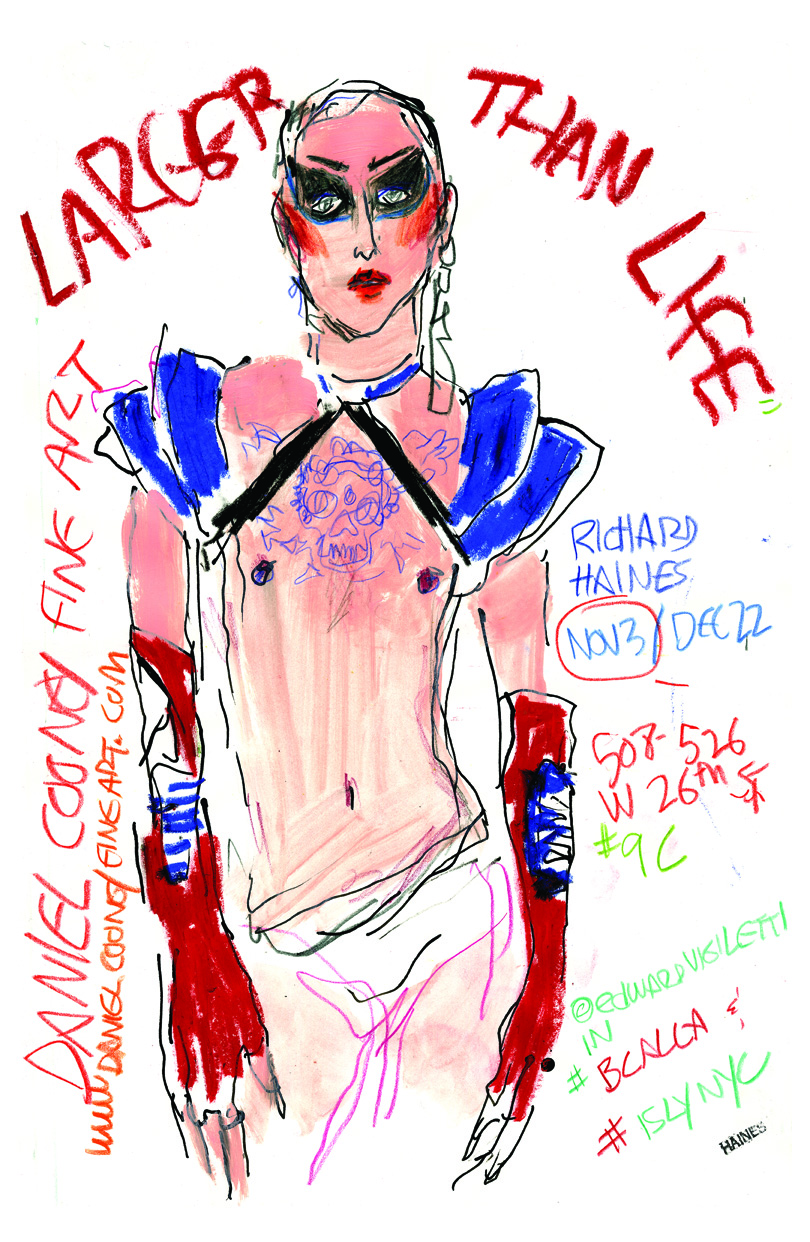 FREE, Opening reception — 6:00PM-8:00PM, Daniel Cooney Fine Art, 508 – 526 West 26 St. #9C, NY, NY.