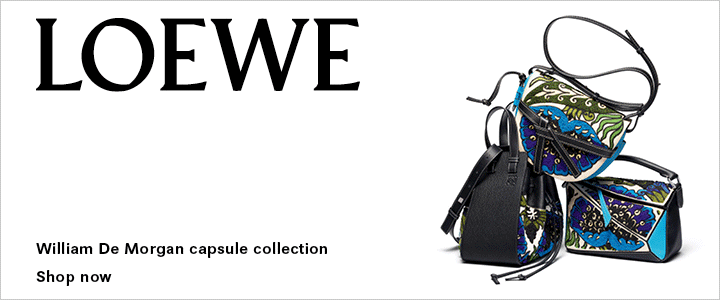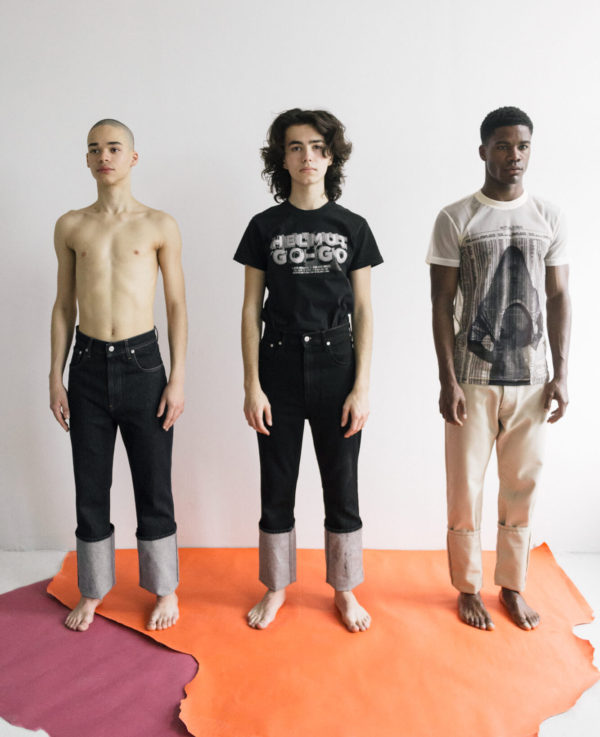 PHOTOGRAPHY BY ALEXEY KIM
Slava Mogutin x Helmut Lang: Helmut Go-Go
Call 1-833-HELL-YES, it's not phone sex it's Helmut Lang.
Here's the freshly released Slava Mogutin x Helmut Lang collection — Slava, our friend and collaborator (remember the Katya Zamolodchikova feature from Issue 6?), paired up with artist and South African creative director Jan Wandrag to create a new edition in the Helmut Lang 'Logo Hack' collaboration. The series features a variety of artists that bring their own taste to the classic Helmut Lang staples. Known for their reimagined uniform and workwear, Helmut Lang keeps it's classical construction with tinges of new embellishments brought to you by Mogutin and Wandrag themselves.
This wouldn't be Slava's first time working with Helmut Lang, the collaboration is derived from a decade old project under the same title, "Helmut Go-Go" where then studio manager of Helmut Lang, Joakim Andreasson, gave Slava the opportunity to photograph his personal archive. Slava's known for his hypersexual photography so you should already know he fashioned cheeky go-go boys and rough trade in the rich archive that ended up being too raunchy for the fashion industry. The original Helmut Go-Go images can almost exclusively be found in his most recent book from 2017 entitled 'Bros and Brosephines,' which you should definitely add to your collection.
The other imagery accompanying the Helmut Lang archive in 'Bros and Brosephines' caught the eye of current creative director Thomas Cawson who enacted the 'Logo Hack' collaboration. The designs also made direct reference to Mogutin's 2008 book titles 'Stock Boyz' which balanced the line between the hypermasculine financial sphere and the feminine trials of sexuality. Slava told us about the work: "I like using different platforms, genres and mediums and blending them together. I've always felt like a queer insurgent, and the idea of hacking a fashion brand and subverting, queering it up was always appealing to me. The point I'm making with this collaboration and series of portraits is that fashion has an important function to play in our society and it can be, and must be, socially conscious, and politically involved."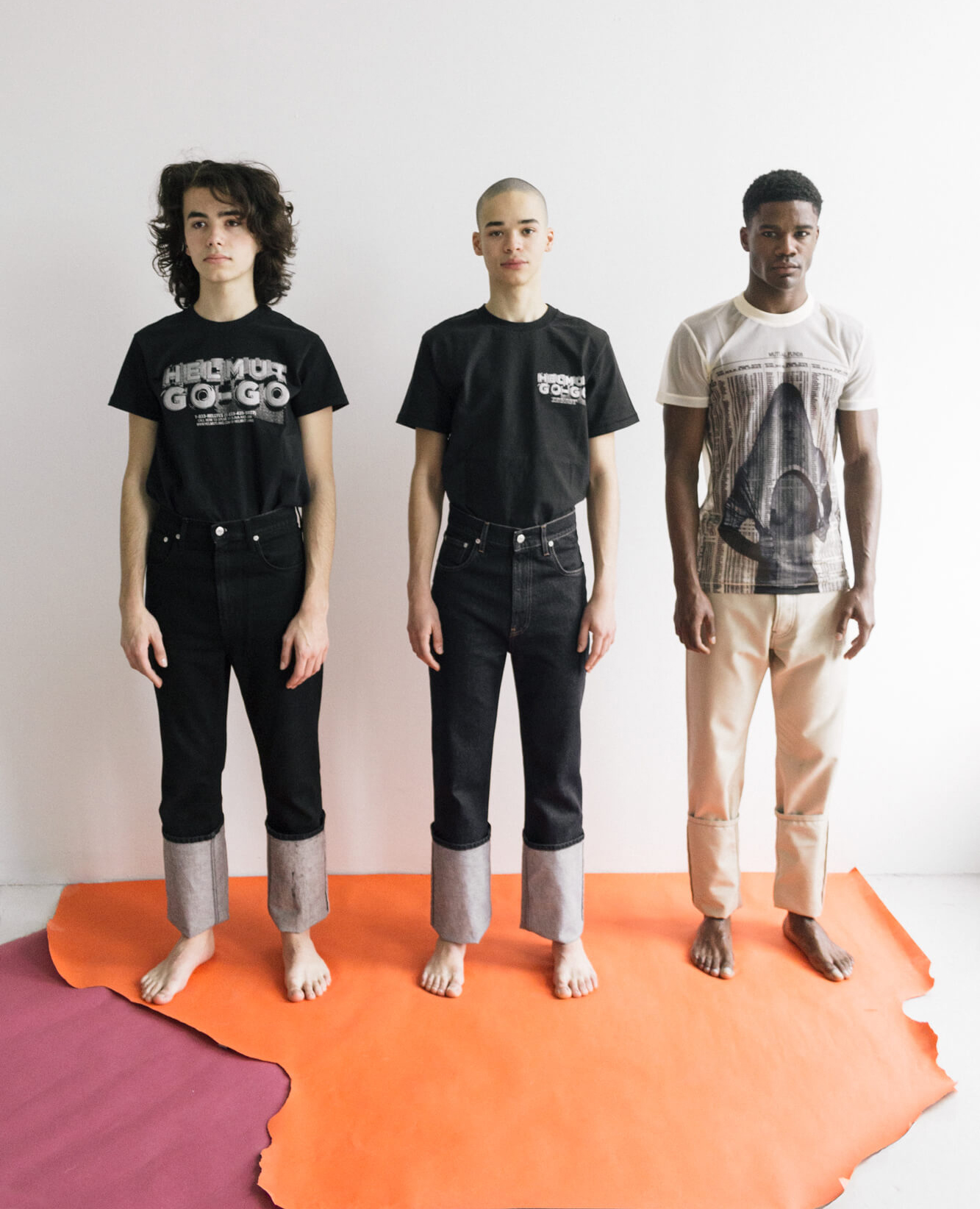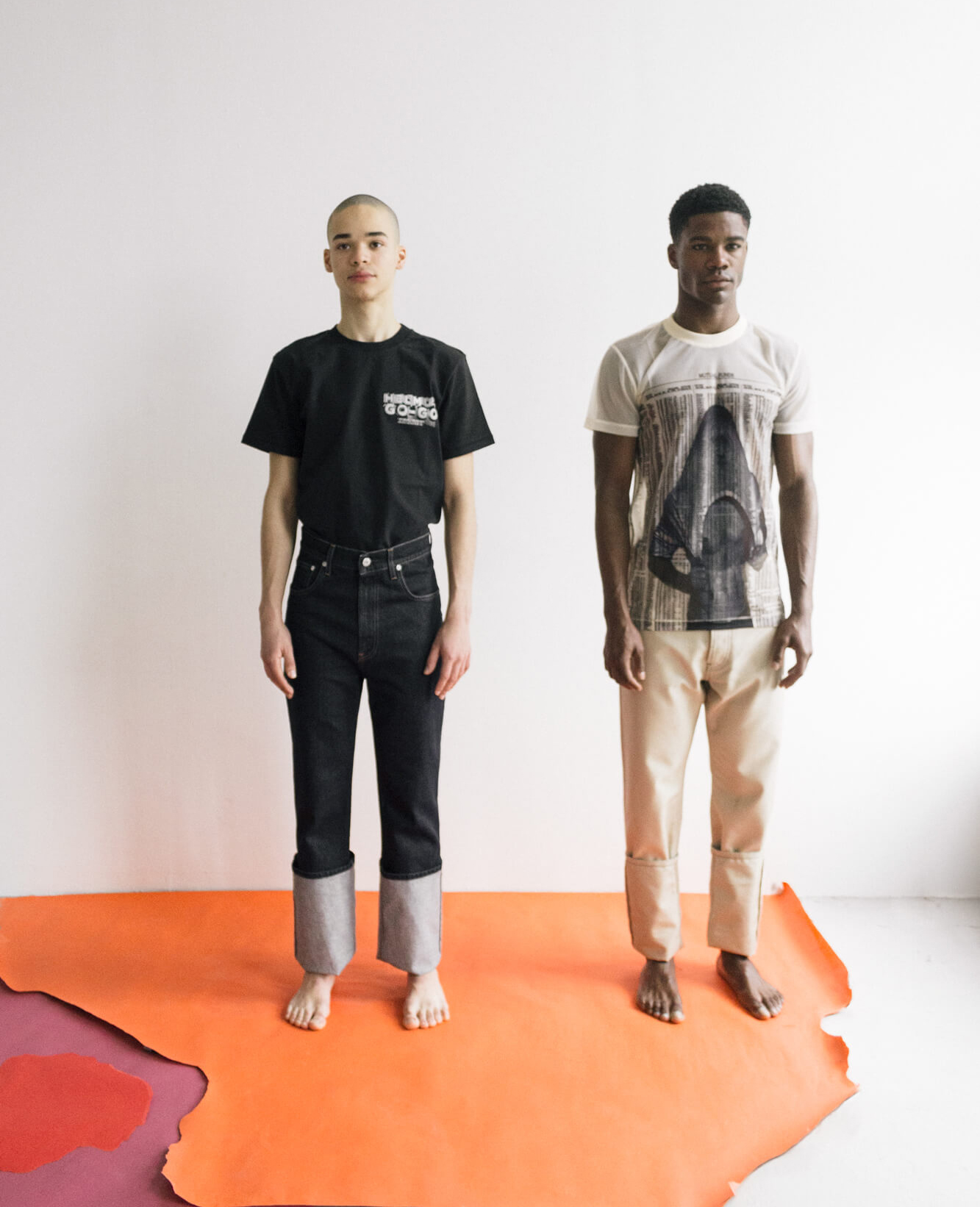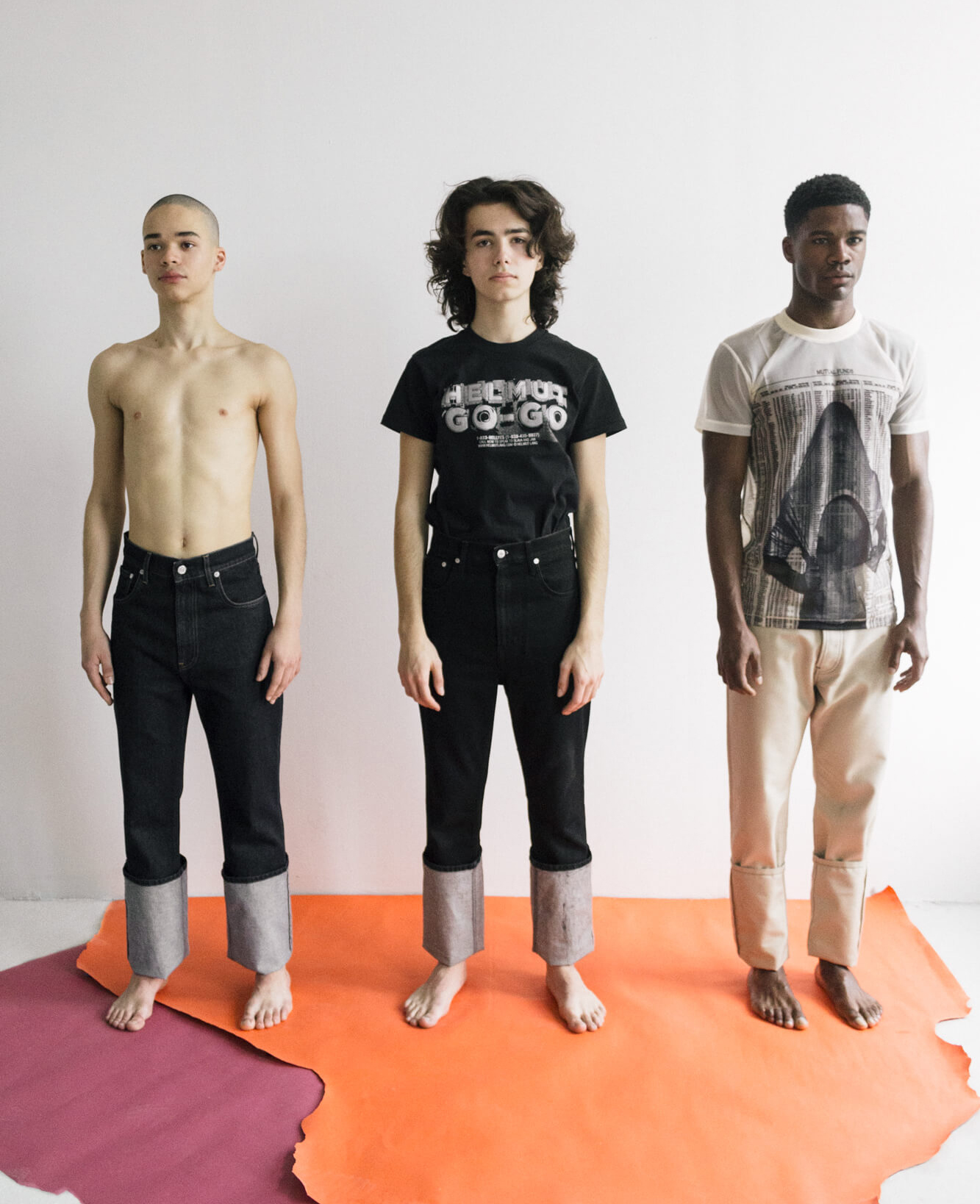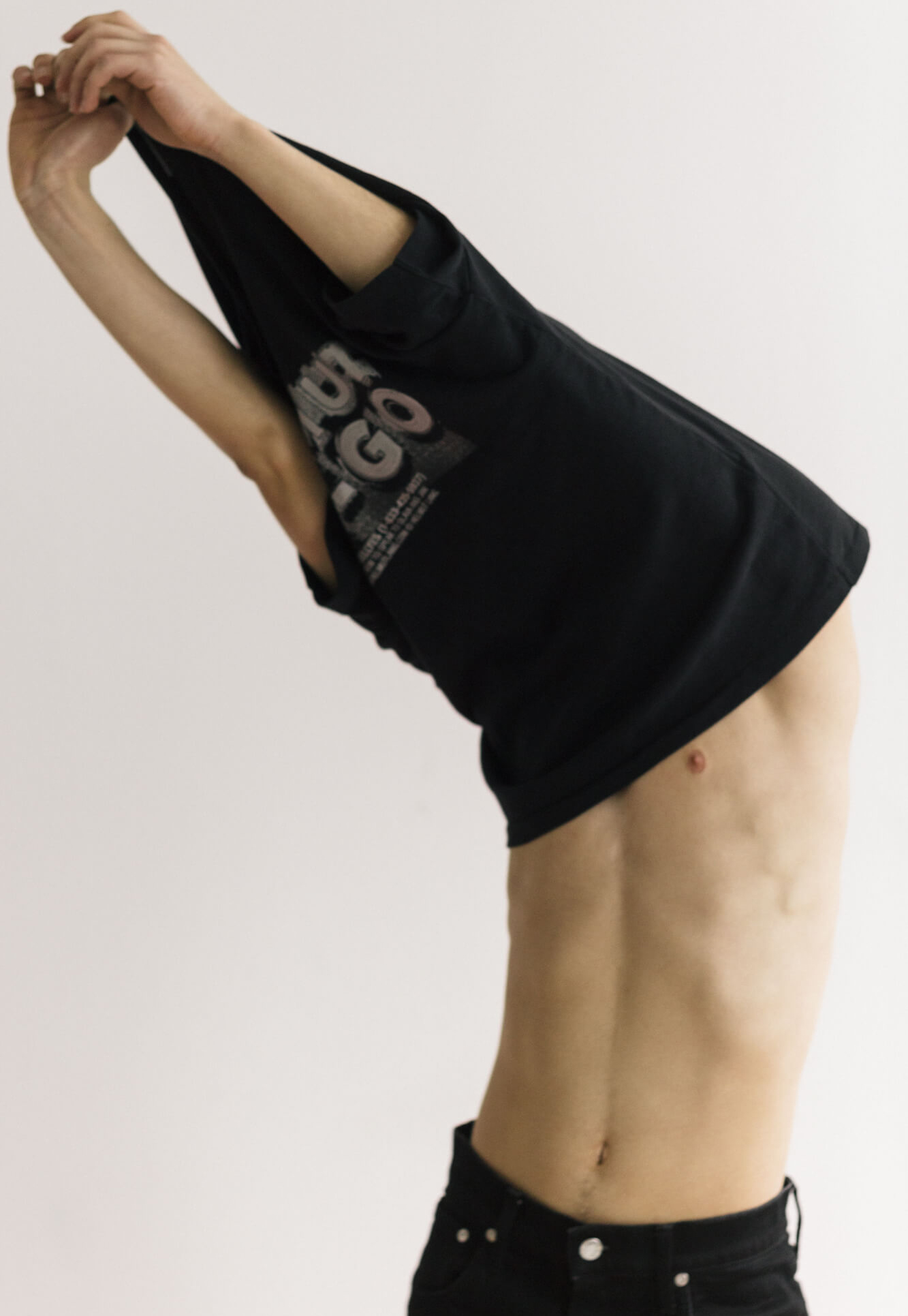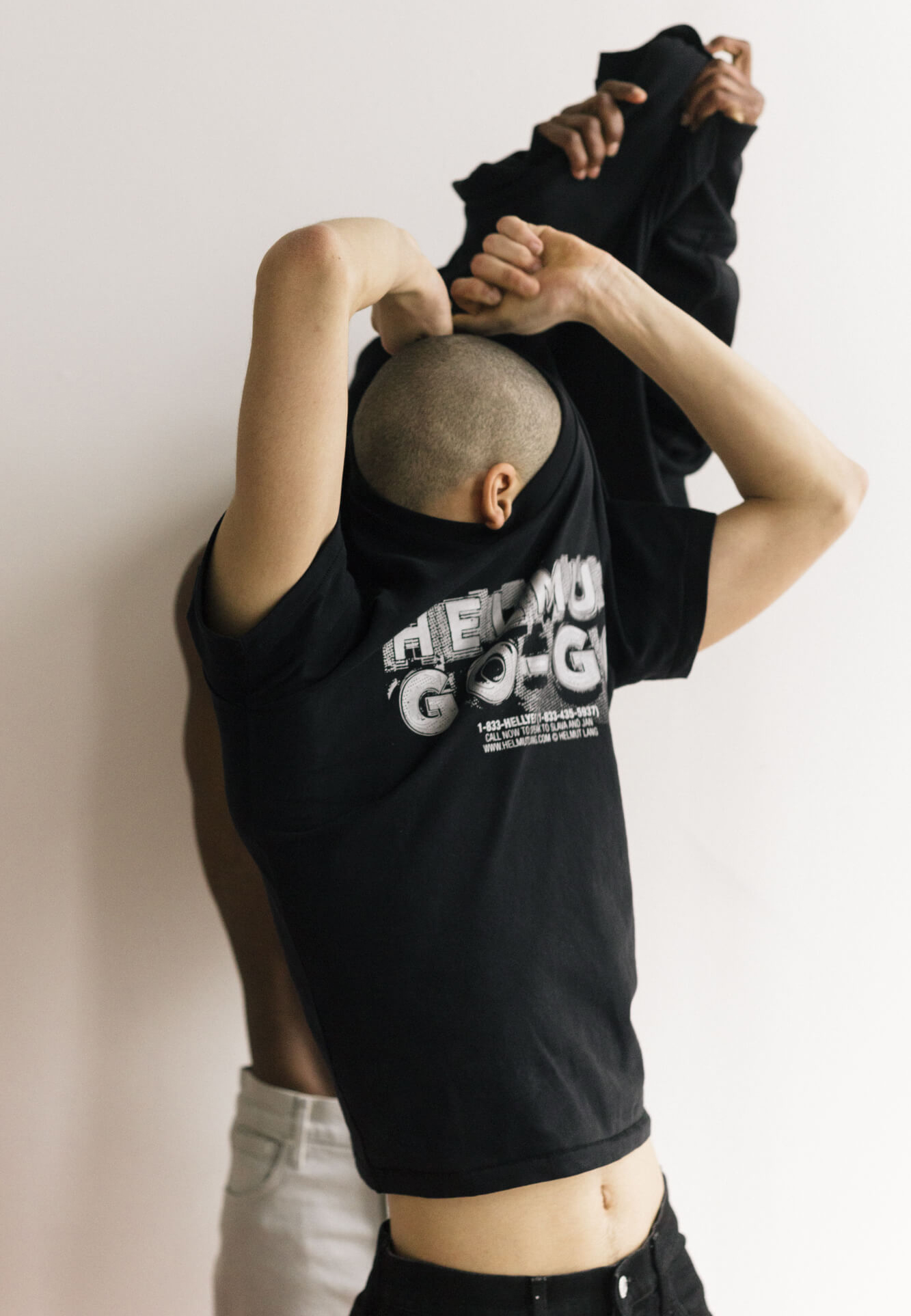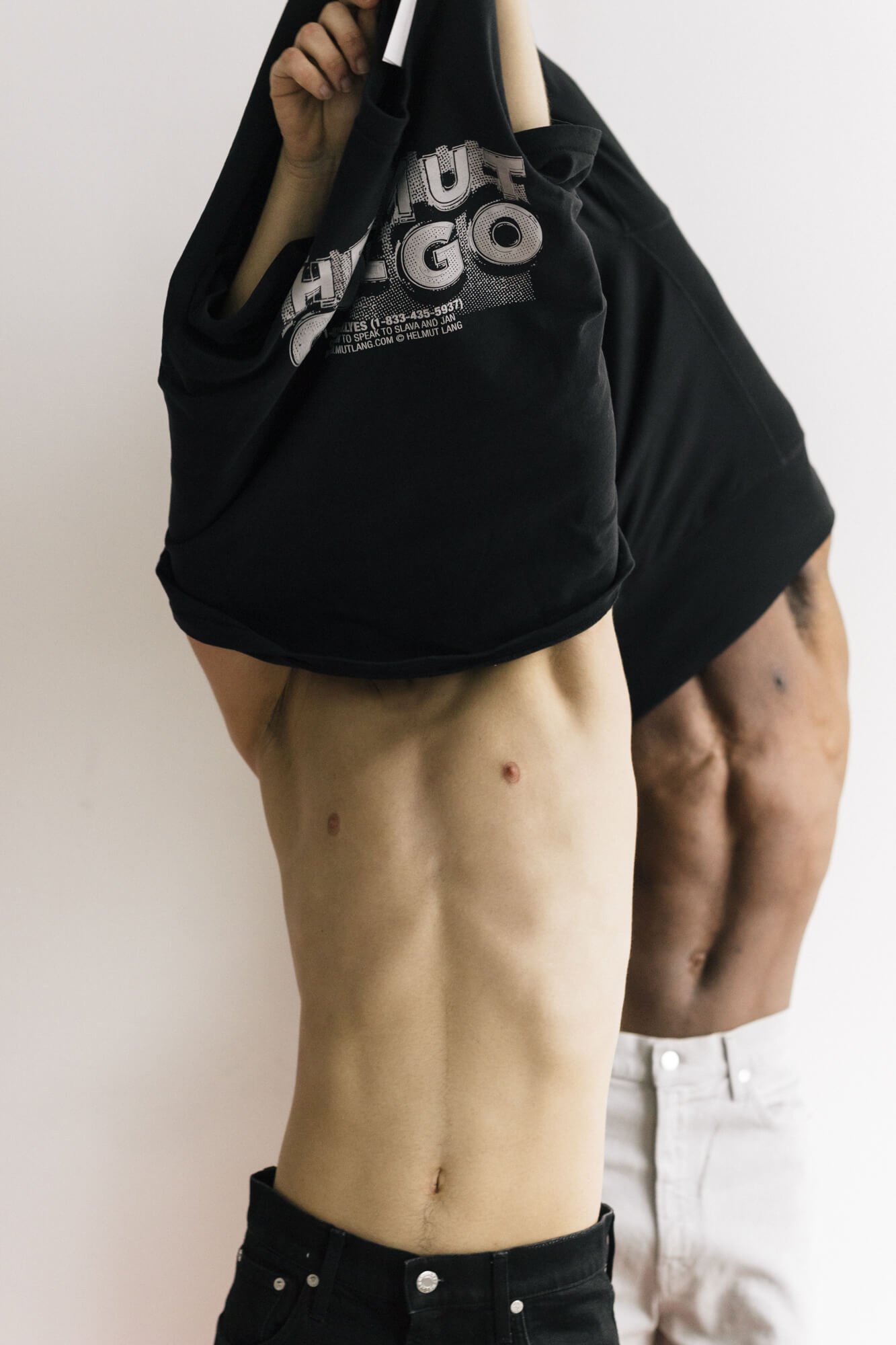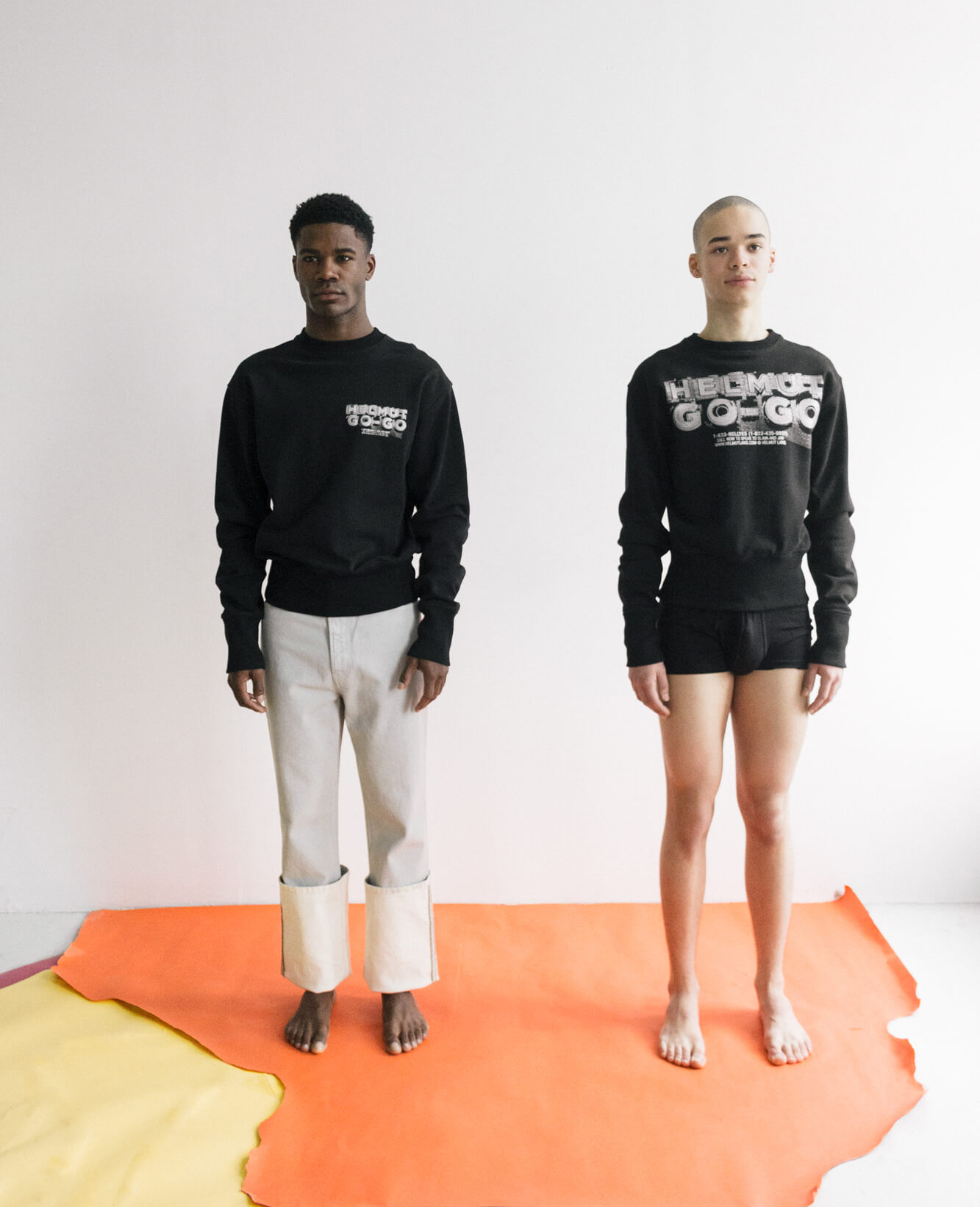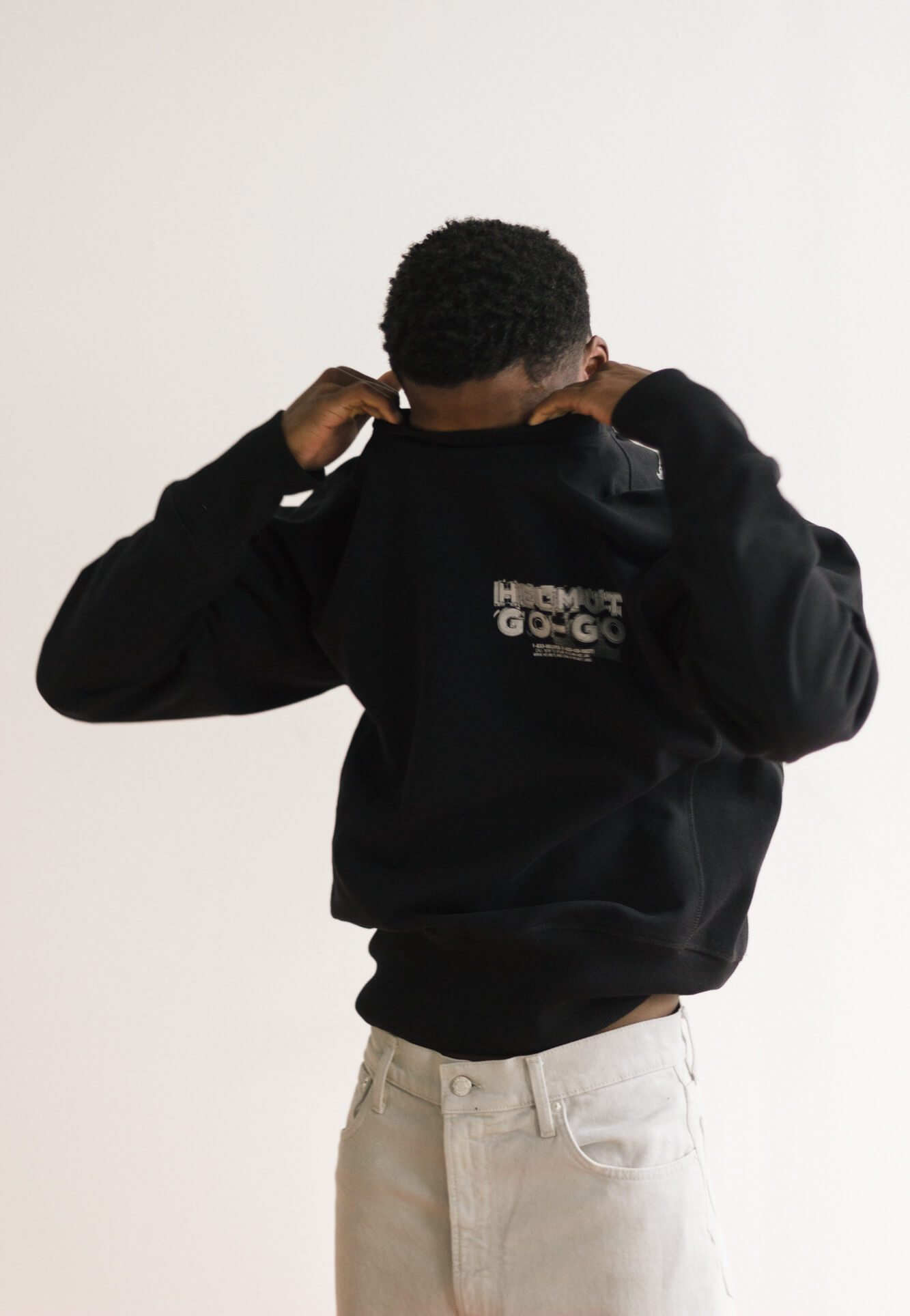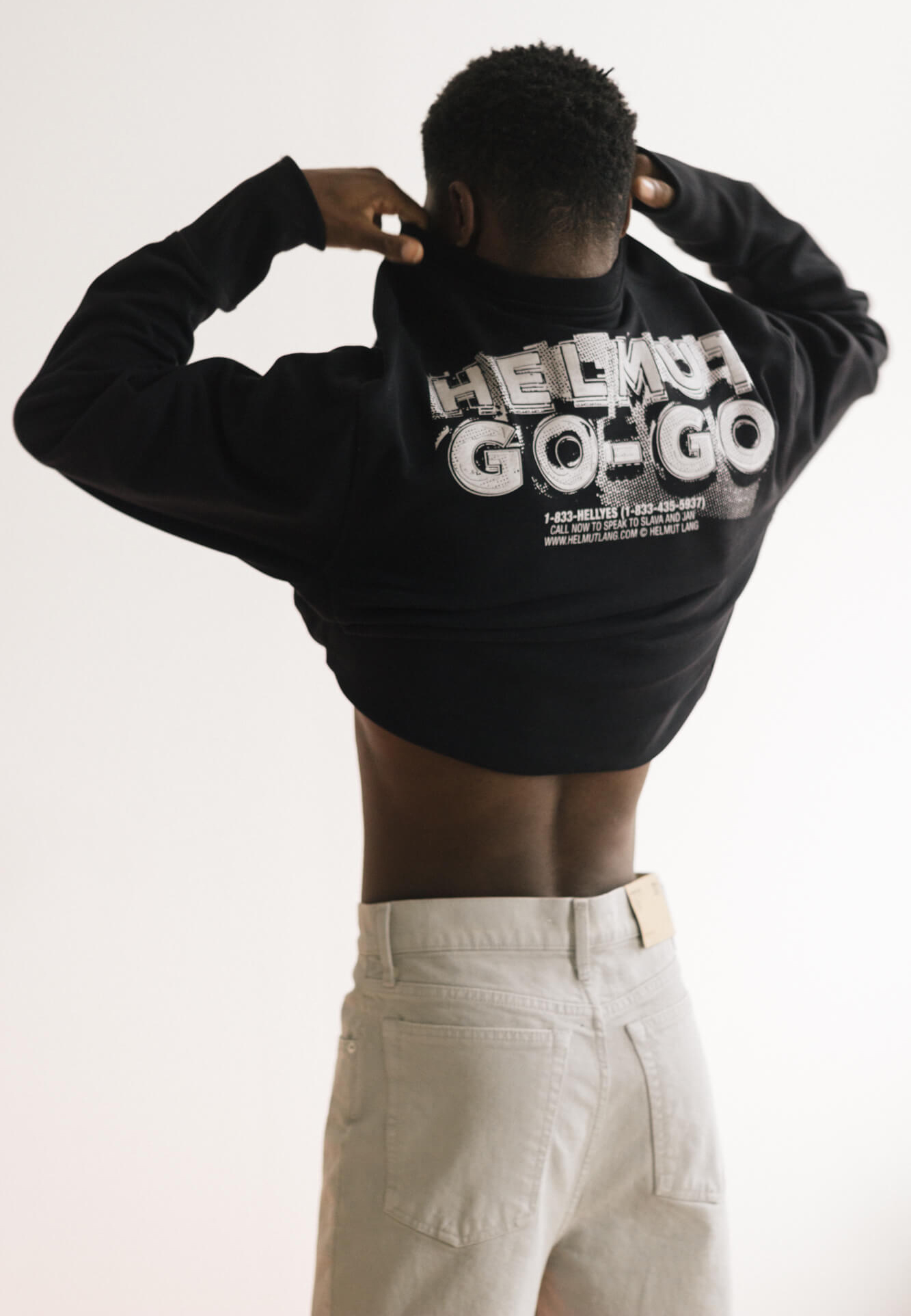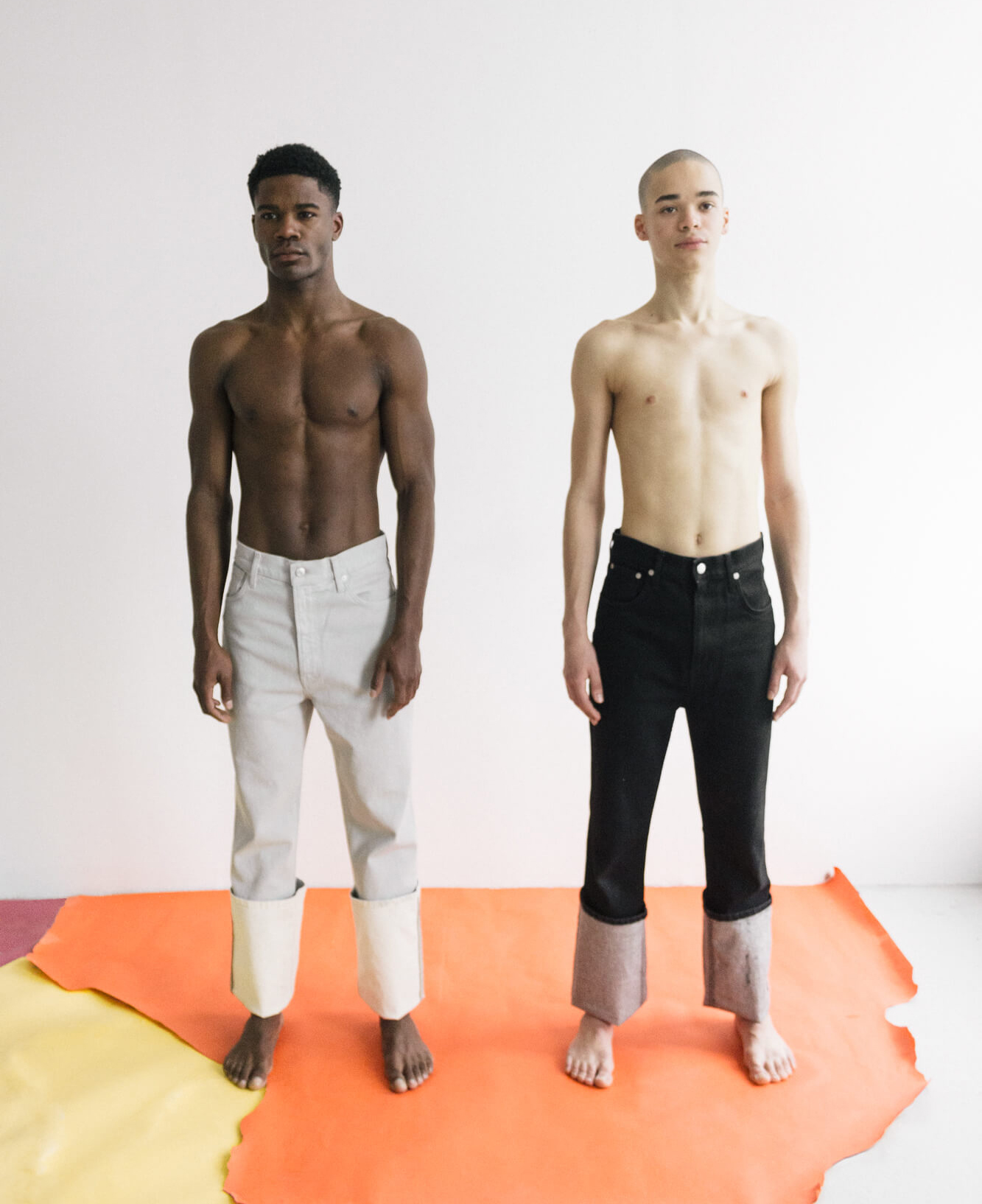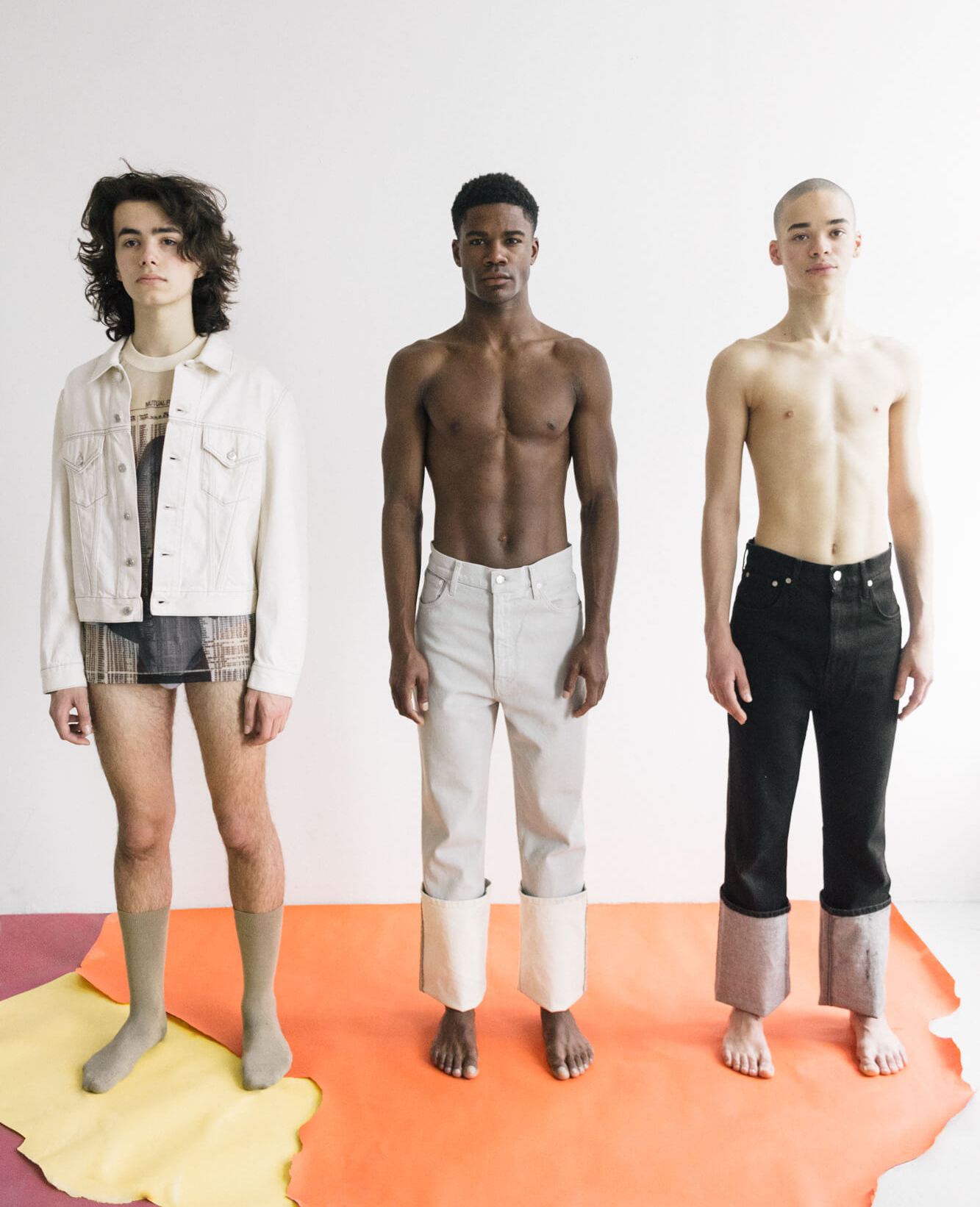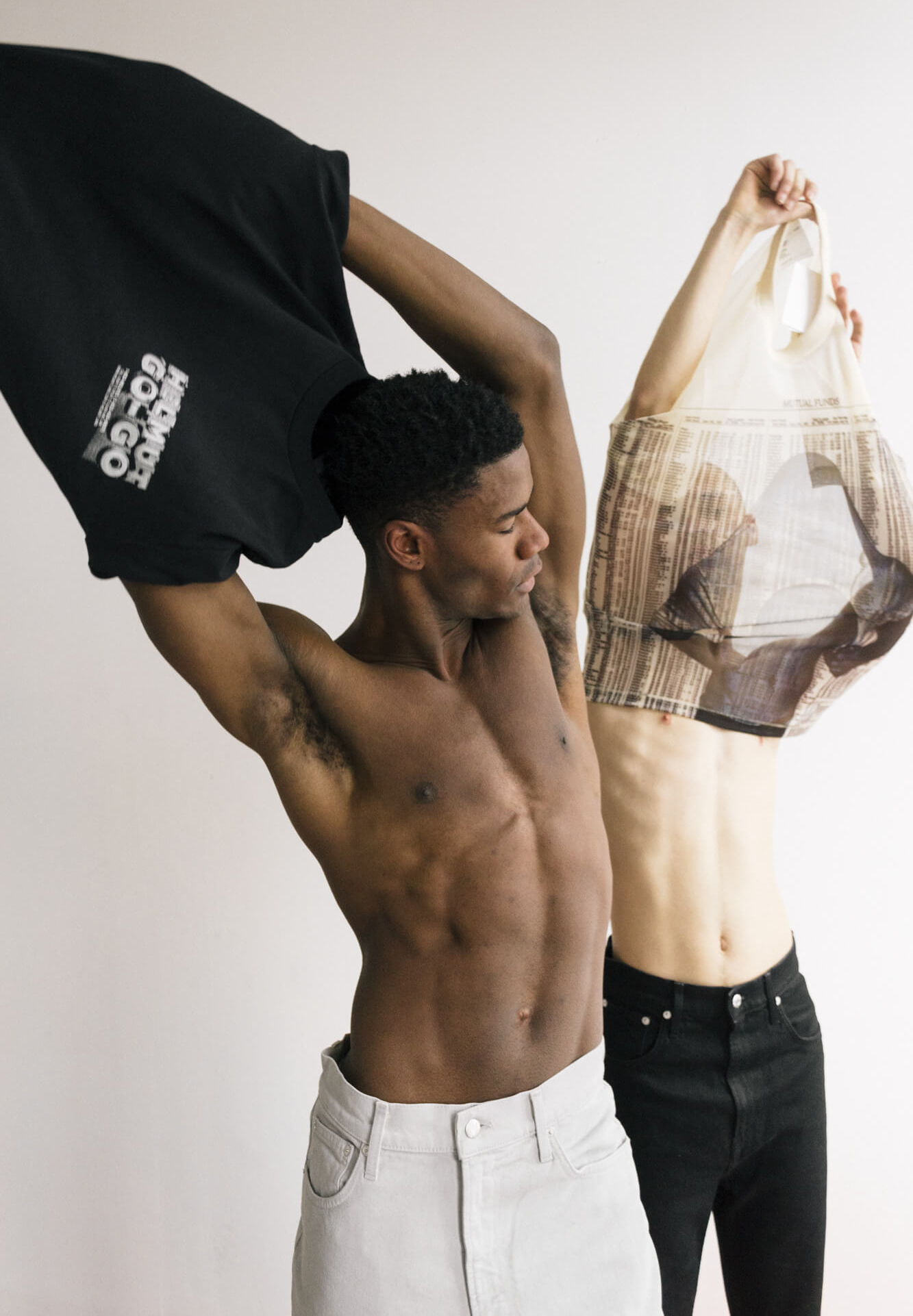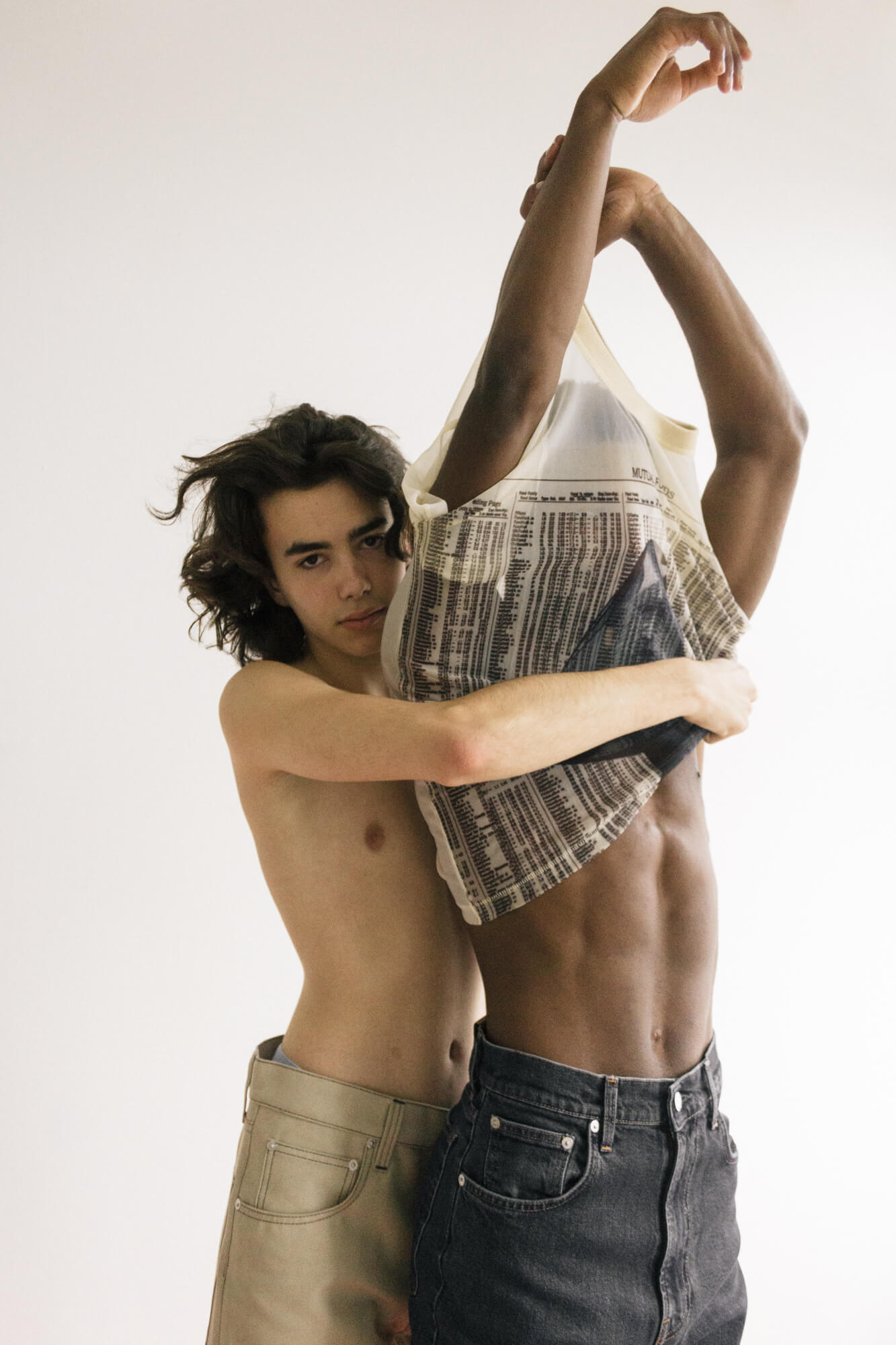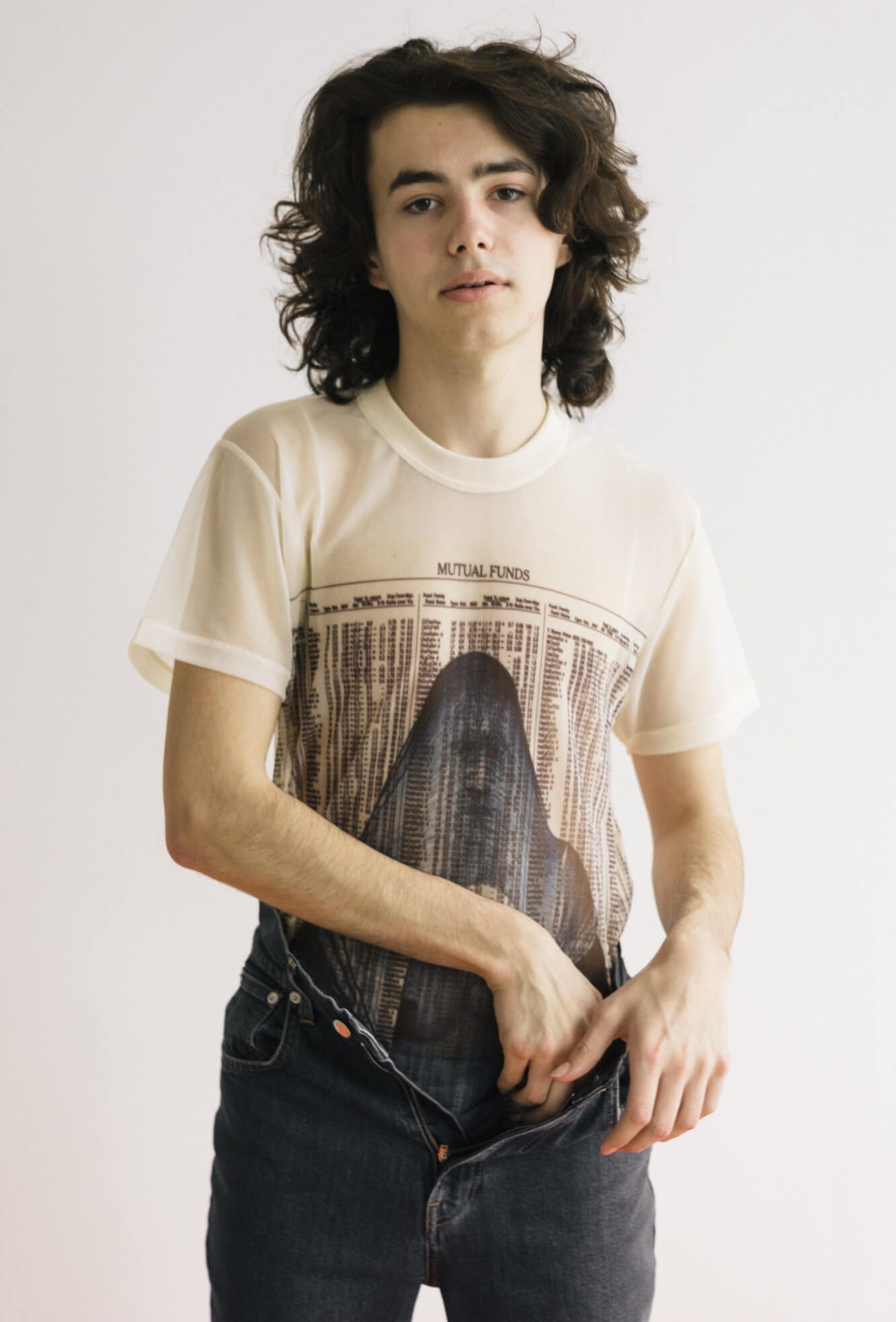 Slava's work, whether commercial or personal, will continue to provoke constructions of sexuality and gender which is what we love about what he creates. If you look closer into the hacked Helmut Lang logo you'll see the hotline number 1-833-HELL-YES. We called, curious as to what we'd find, only to hear a series of statements by Slava Mogutin himself. We won't spoil the call for you so you should definitely give it a ring at 1-833-435-5937. Unexpectedly you'll even find a short conceptual poem voiced by Slava as a humorous take on social commentary, "I find most fashion brands taking themselves so seriously, I wanted to mix things up!". I'll put an excerpt from the call below but you'll have take initiative on your own to hear the rest (don't worry it's not like calling your ex, no talking needed on your end!).
Press one to transcend
Press two to transform
Press three to reform
Press four to perform
Press five to contrive
Press six to resist
Press seven if you cannot even
Press eight to exist
Press nine to persist
Press ten to rotate
Over and over and over again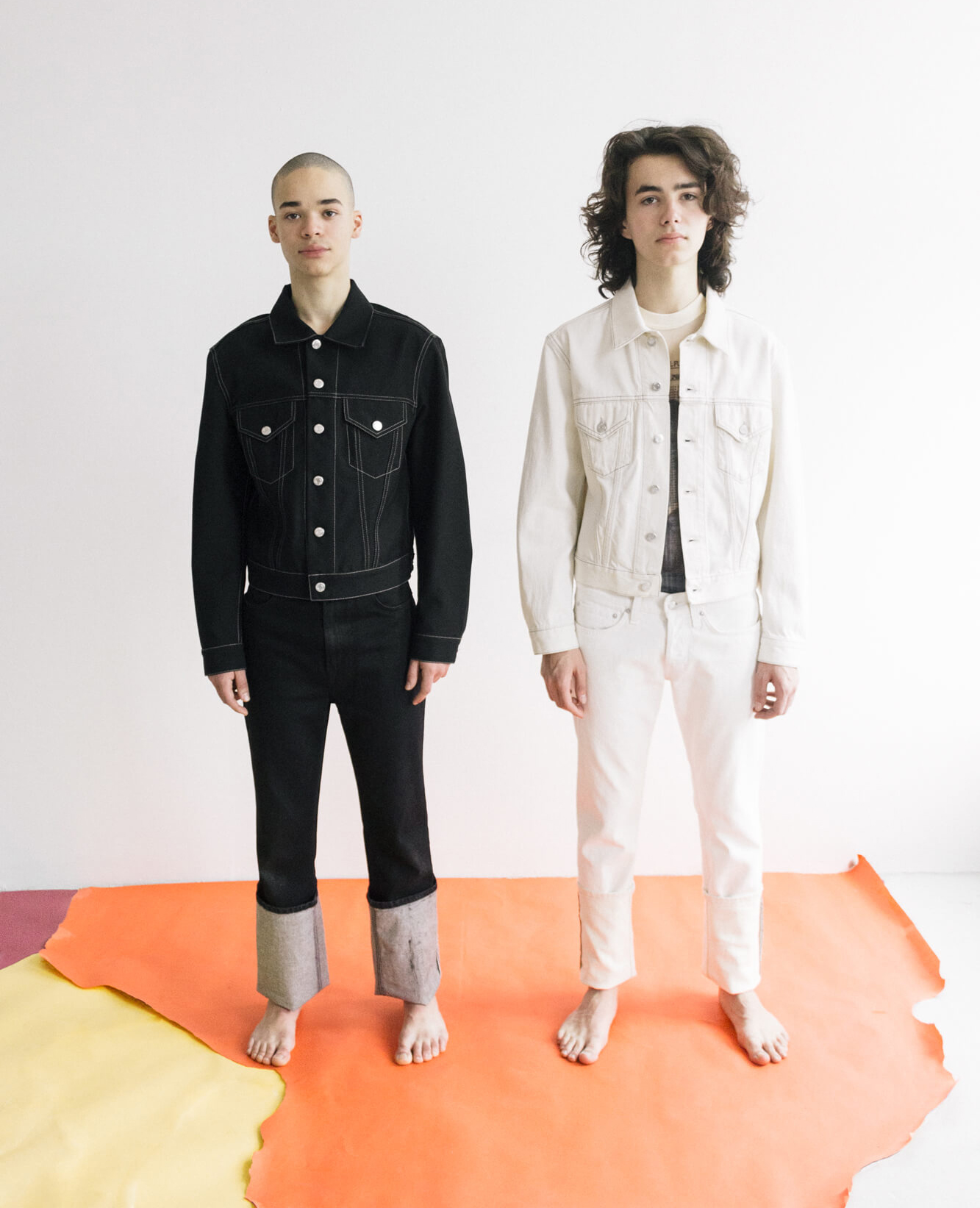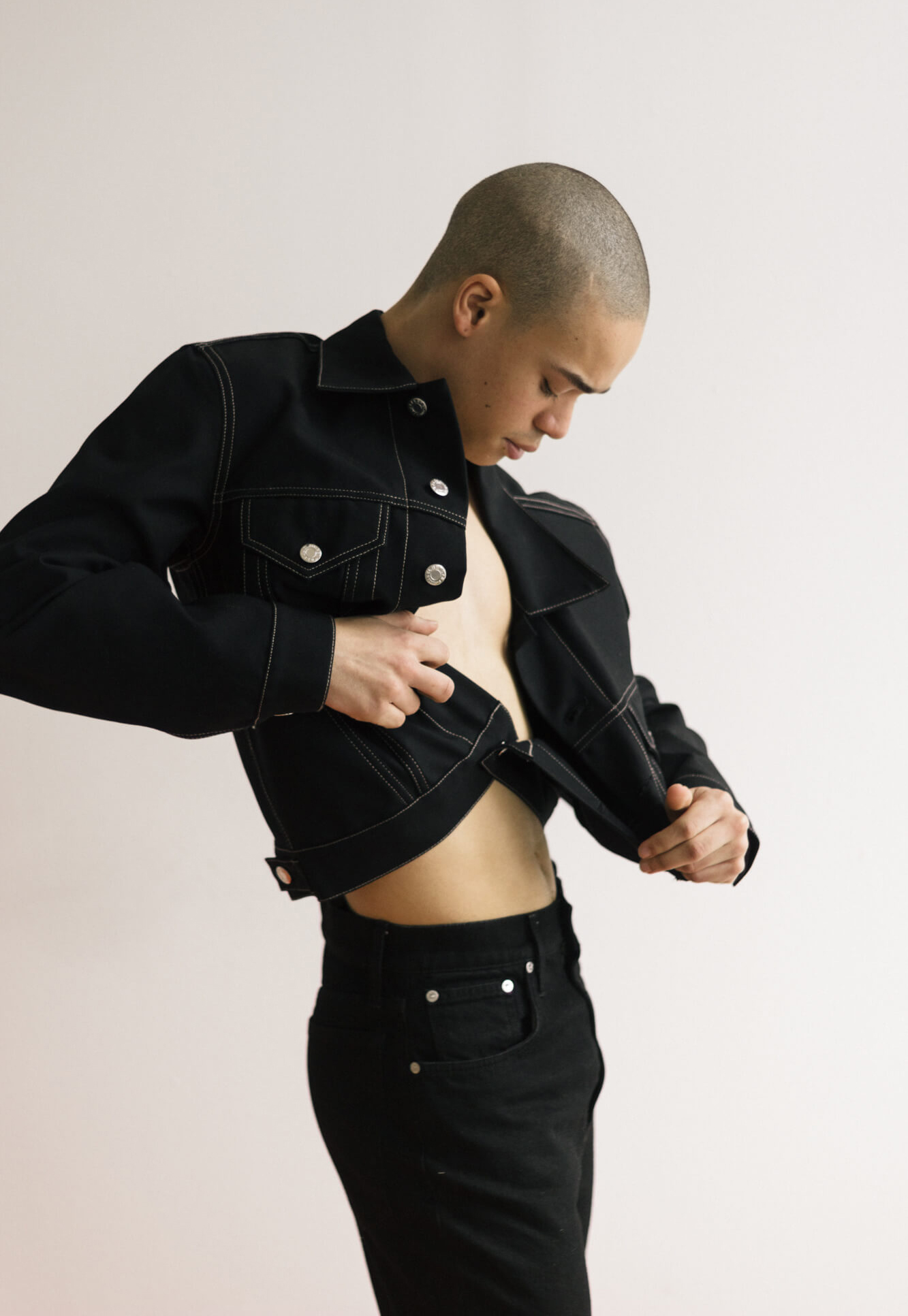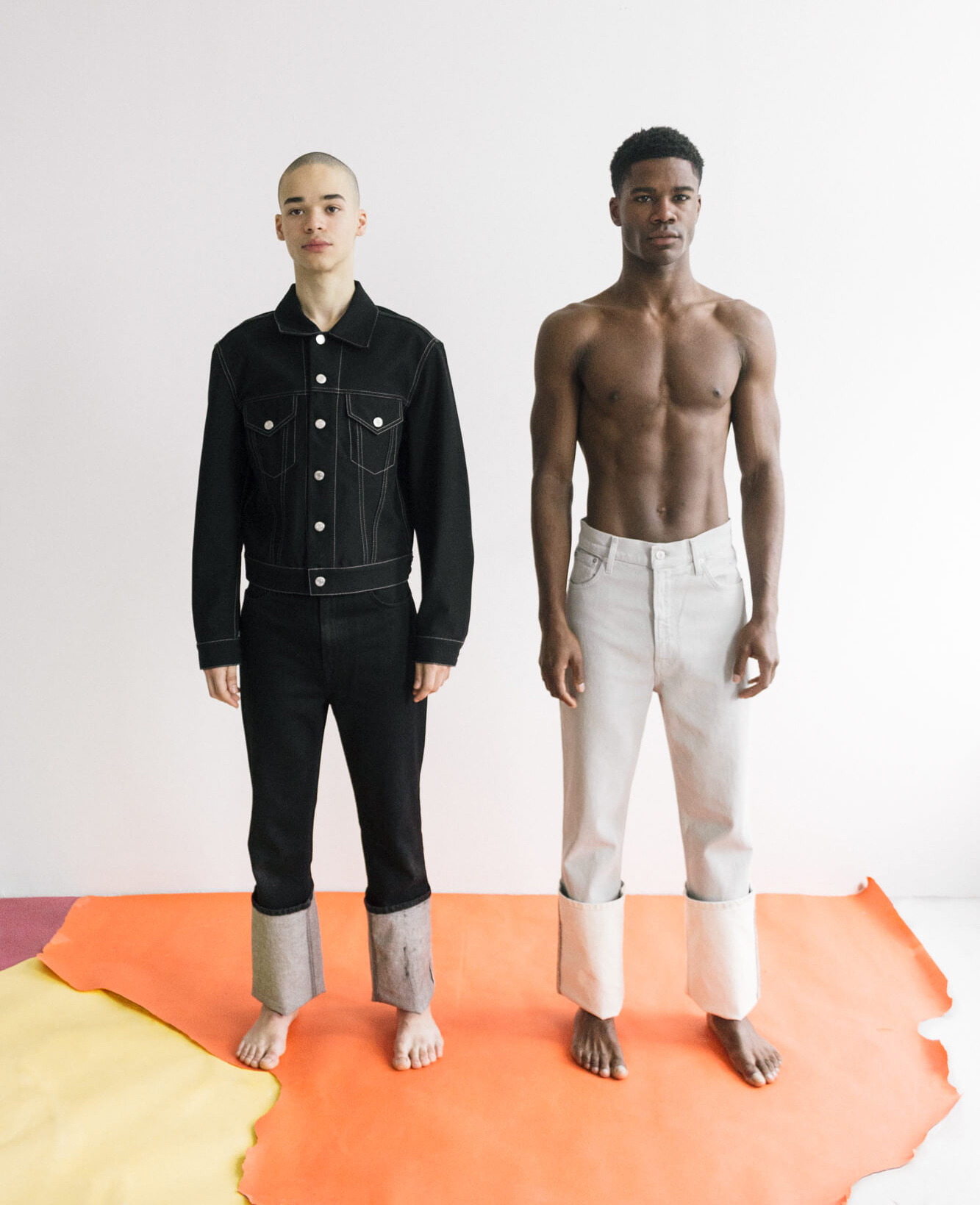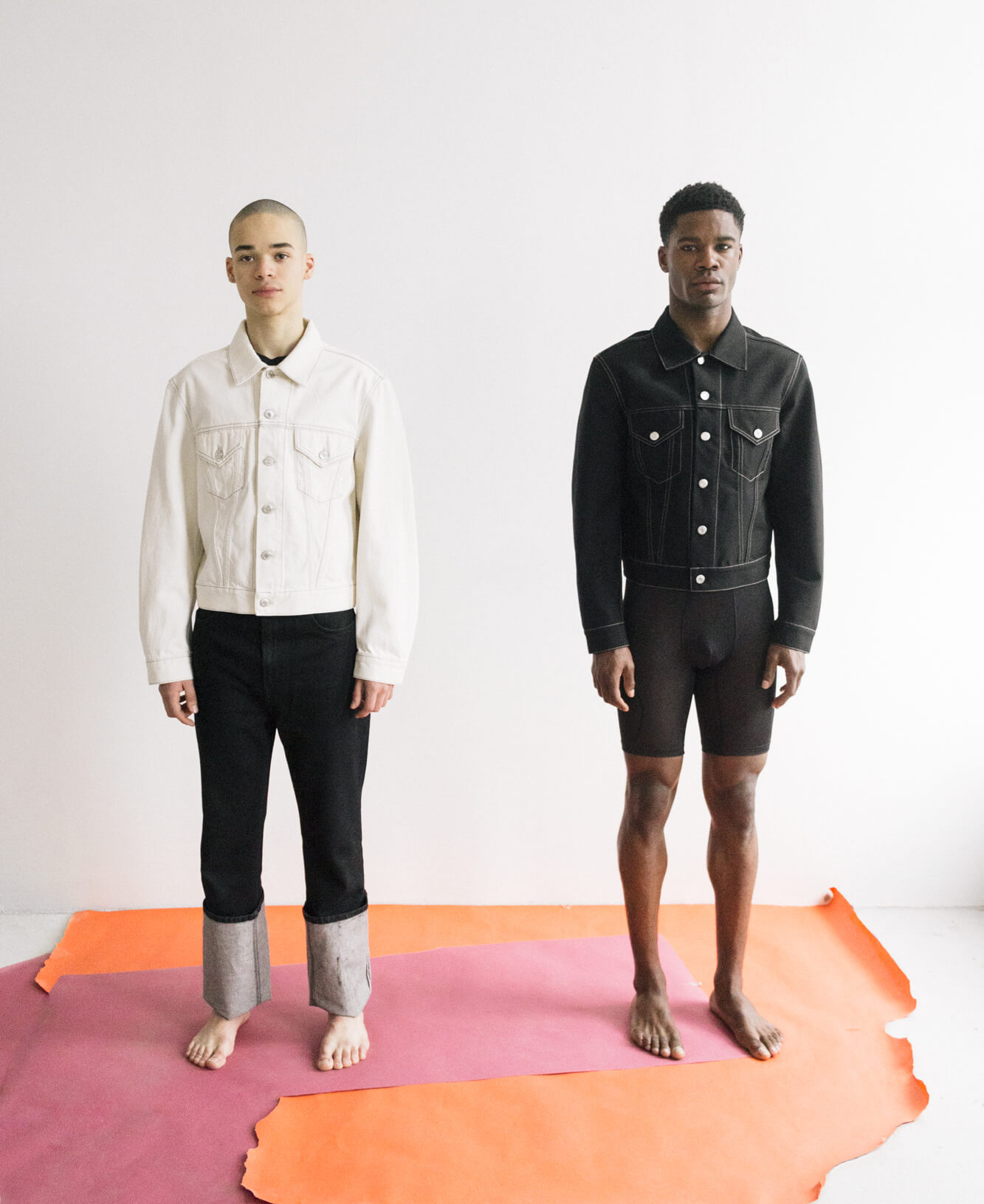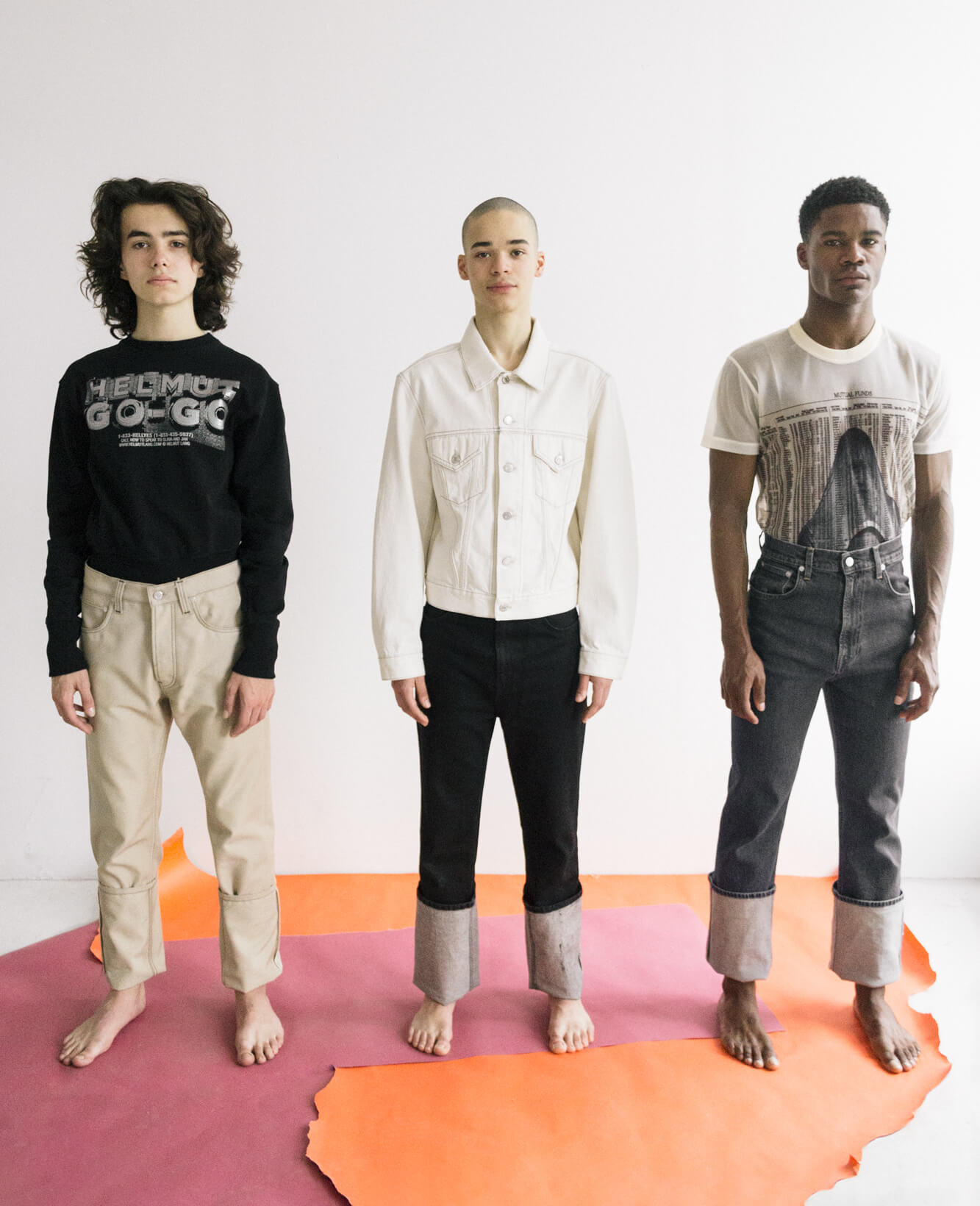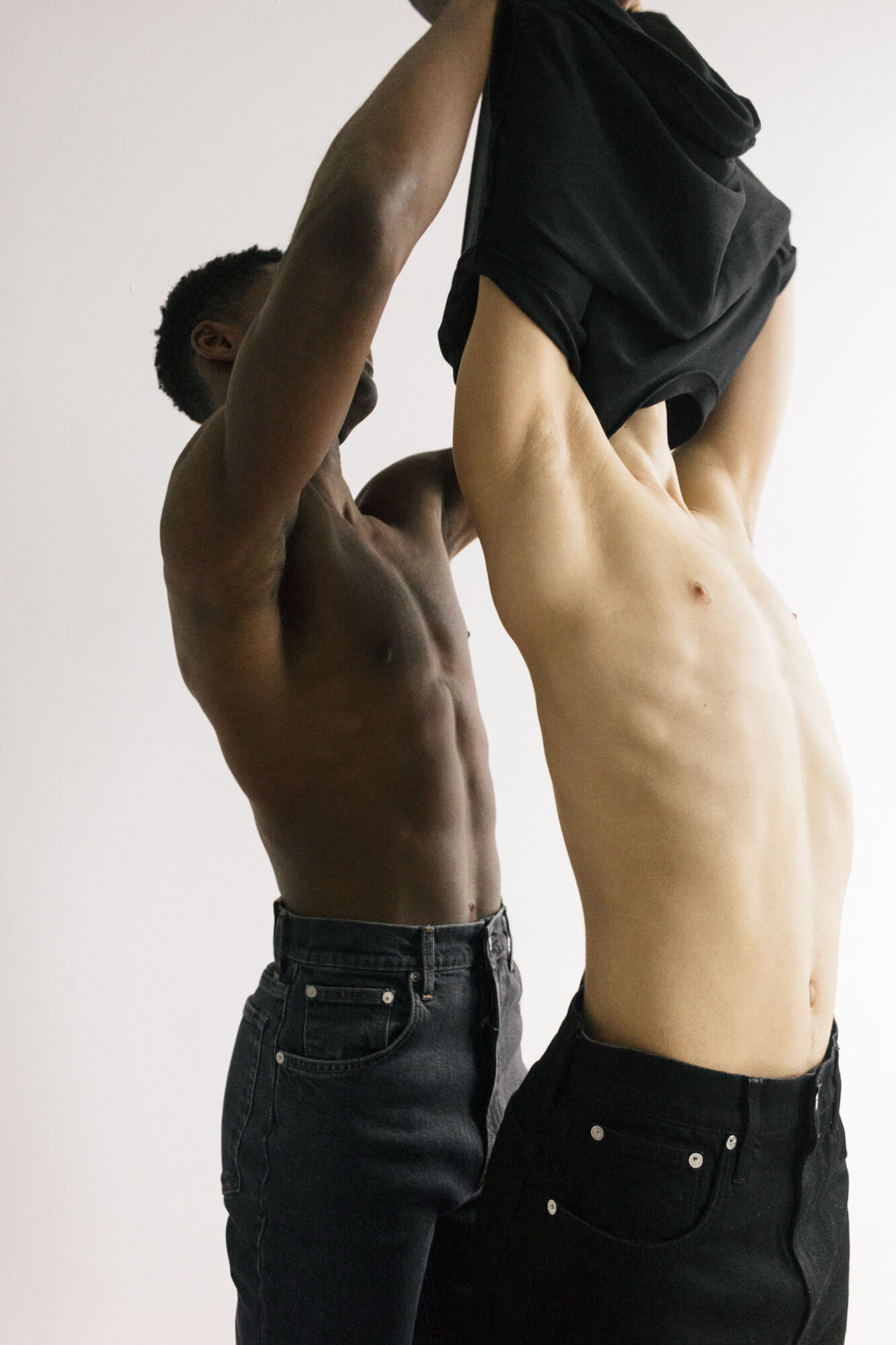 Models: AJ Harris, José Lapaz Rodriguez and Lucas Grondin
Set Design by Tyler Akers and Abi Benitez
Produced by Lucas Grondin