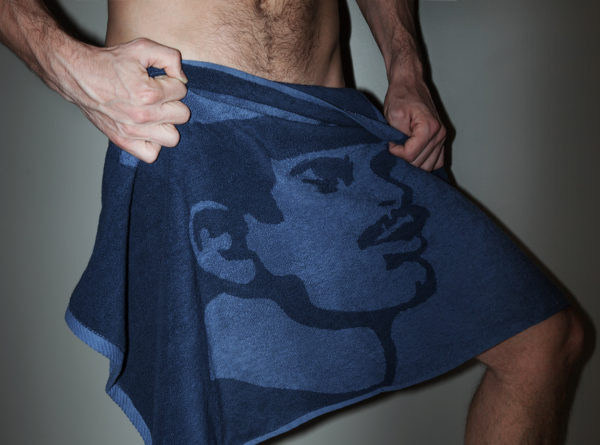 PHOTOGRAPHY BY JEAN TOIR
Tom of Finland Towels
Cotton on deck from Tom of Finland and Finlayson
Today, May 8th, is Tom of Finland's birthday! Touko Valio Laaksonen, who was a forefather of gay style in both his art and his life, was born in 1920 in Kaarina, Finland. Inspired by increasing interest in biker-culture during the post-World War II era, Tom submitted some of his drawings to Bob Mizer's then popular Physique Pictorial. Mizer premiered Tom's drawings in the 1957 Spring issue, and the rest is gay history. We've been lucky enough to publish both artists, securing their place in gay history and sharing them with our wide-range of international readers.
As Durk Dehner (Tom's former partner and current custodian of the TOM House in Los Angeles) tells us in our most recent, Issue 6: "Tom's whole thing was to make these drawings speak for themsevels, with a voice to really nurture and encourage fellow homosexuals to be proud and to be free. As he would say, 'I didn't sit down to think all this out carefully, but I knew – right from the start – that my men were going to be proud and happy men!'"
GAYLETTER has long promoted Tom of Finland in any way we can. His ubiquitous style is everywhere if you look hard enough, and it's been our mission as well as our pleasure to keep his style alive while giving him endless credit for what is now his quintessential vision. (ToF holds a special place in my gay heart. Their collaboration with Finnish design studio Finlayson was my very first GAYLETTER post. Oh, sweet memories and poor writing!)
As summer arrives this month, Tom of Finland and Finlayson present these gorgeous towels that will suit any of your wet-needs; bathing, beaching, bottoming, or just trying to keep it classy and decorate, the 100 percent cotton towels are divine. Featuring Tom's very famous "Seaman" character, the towels are wonderfully thick and come in a darling blue or black palette.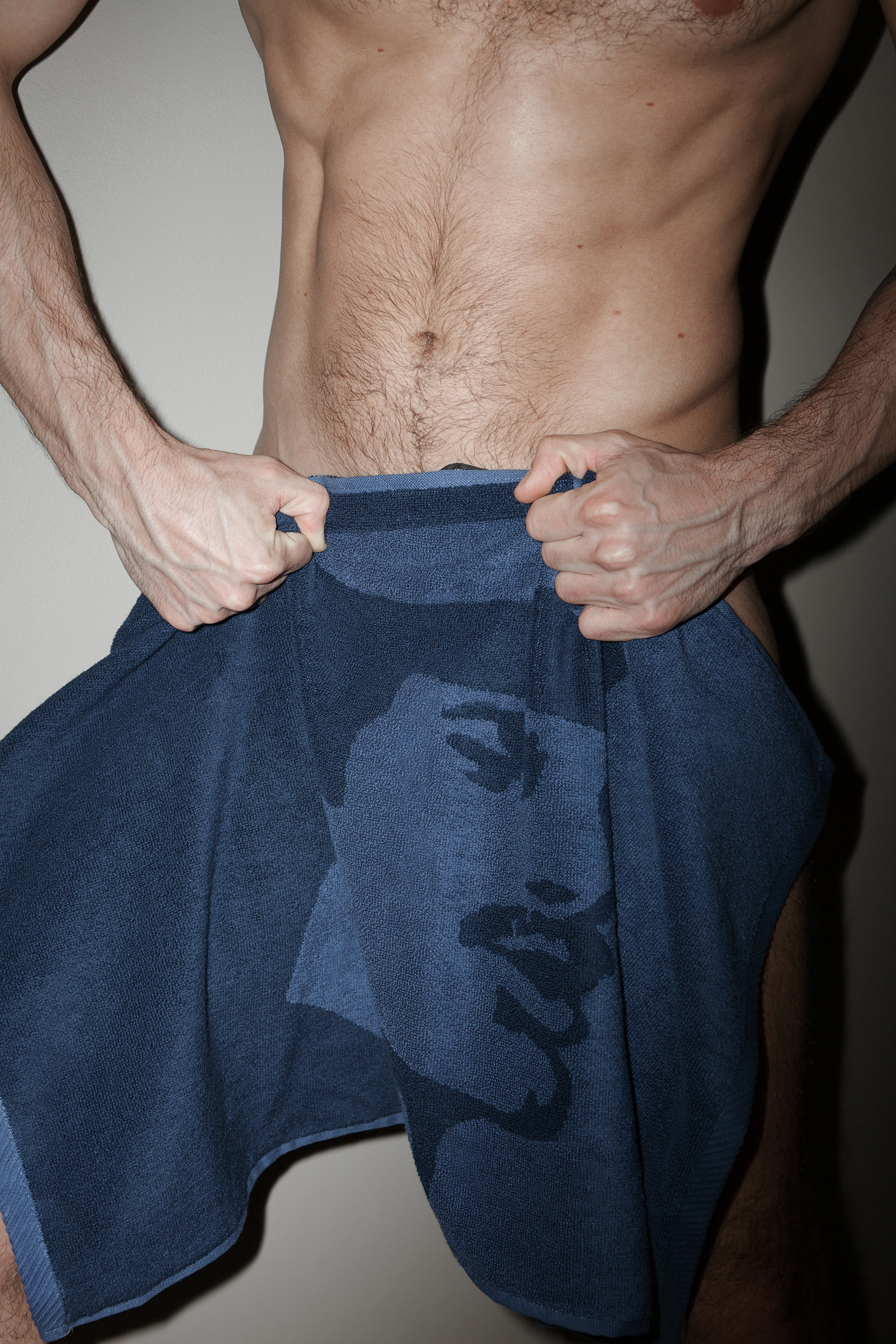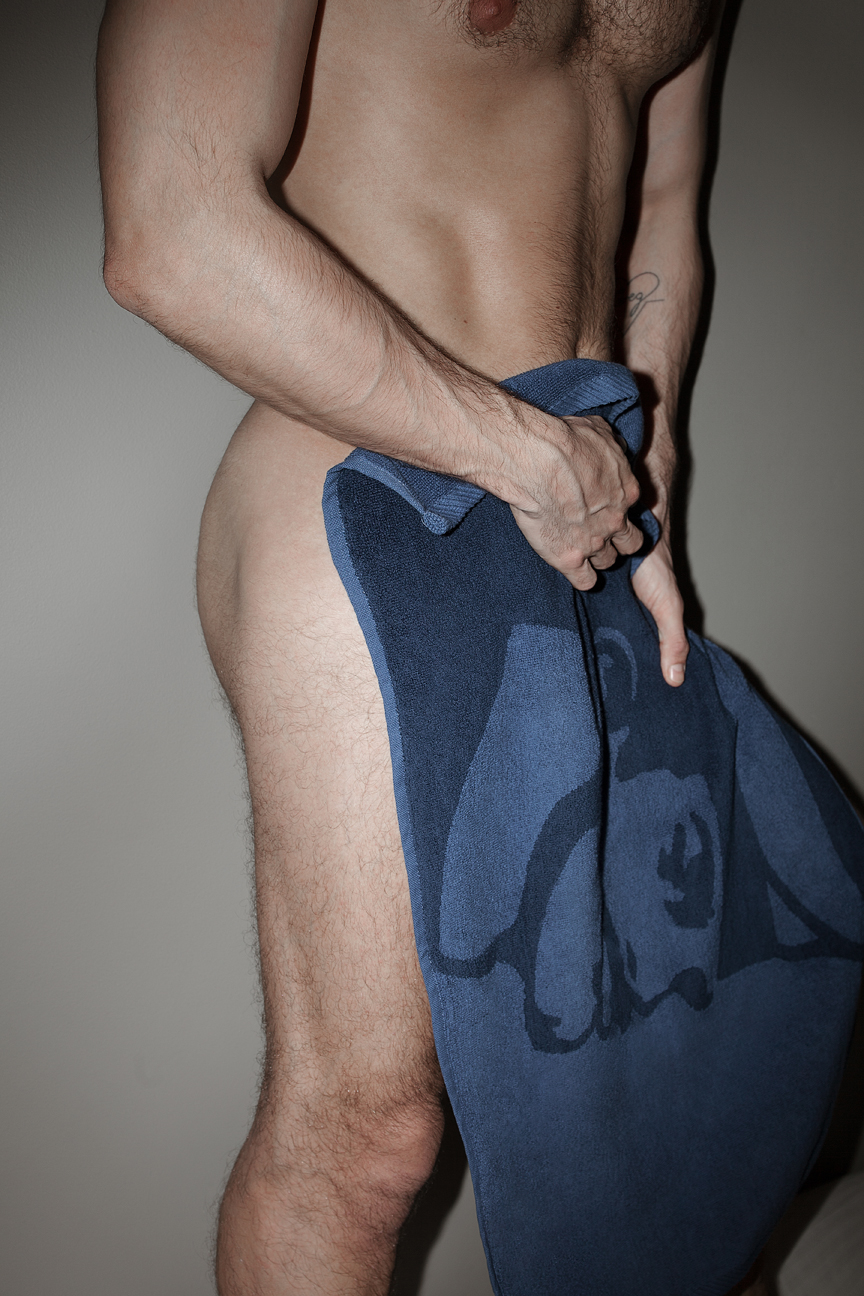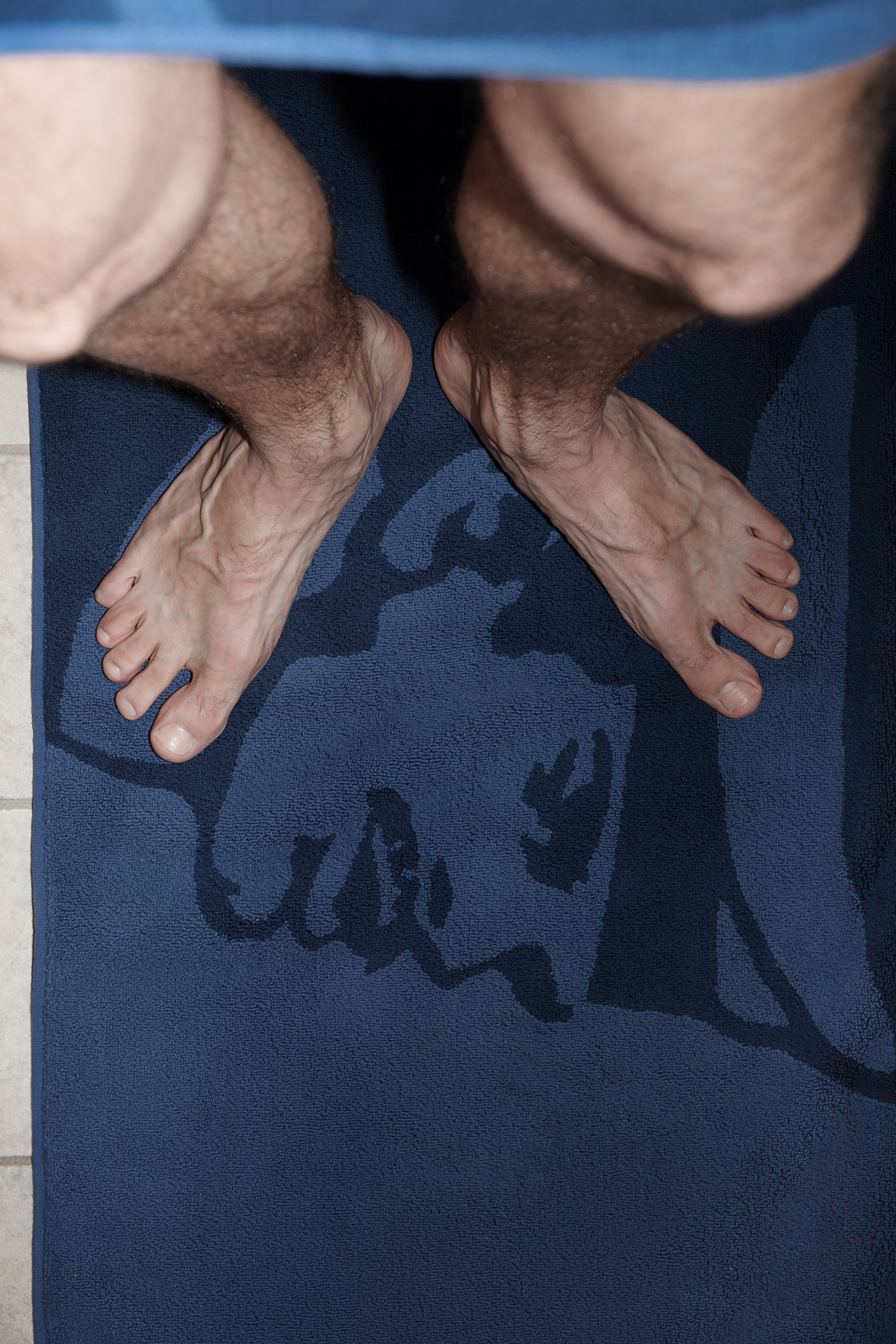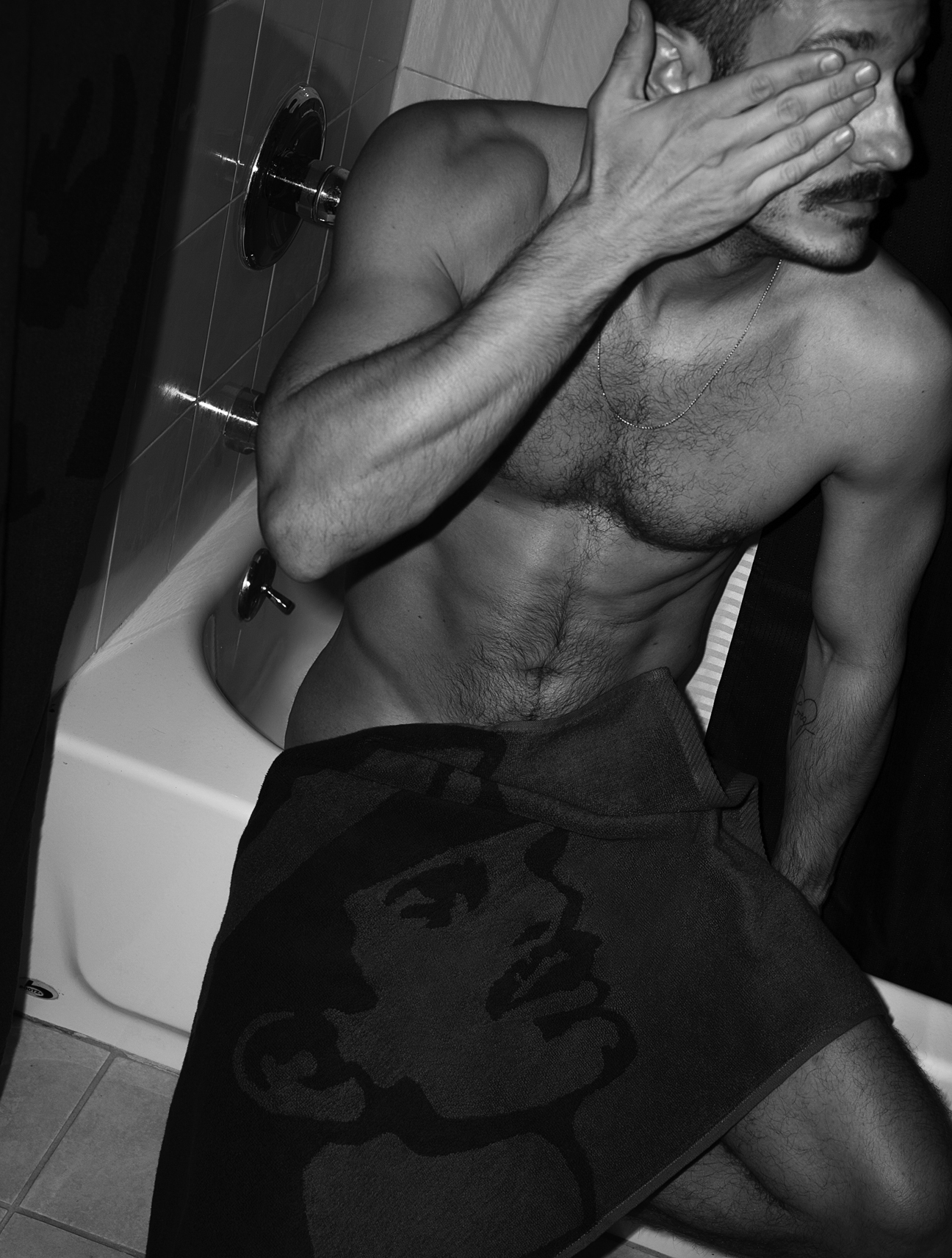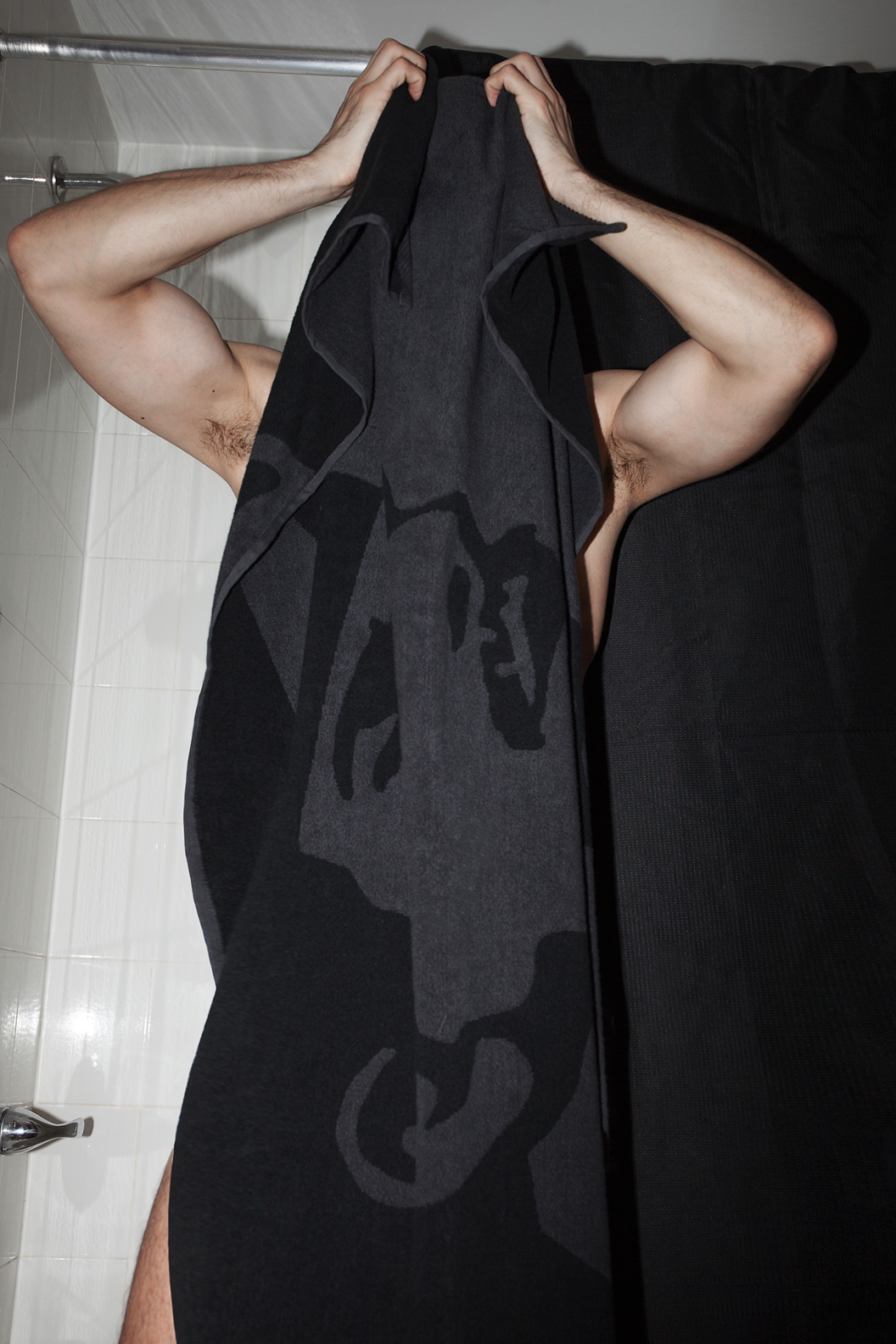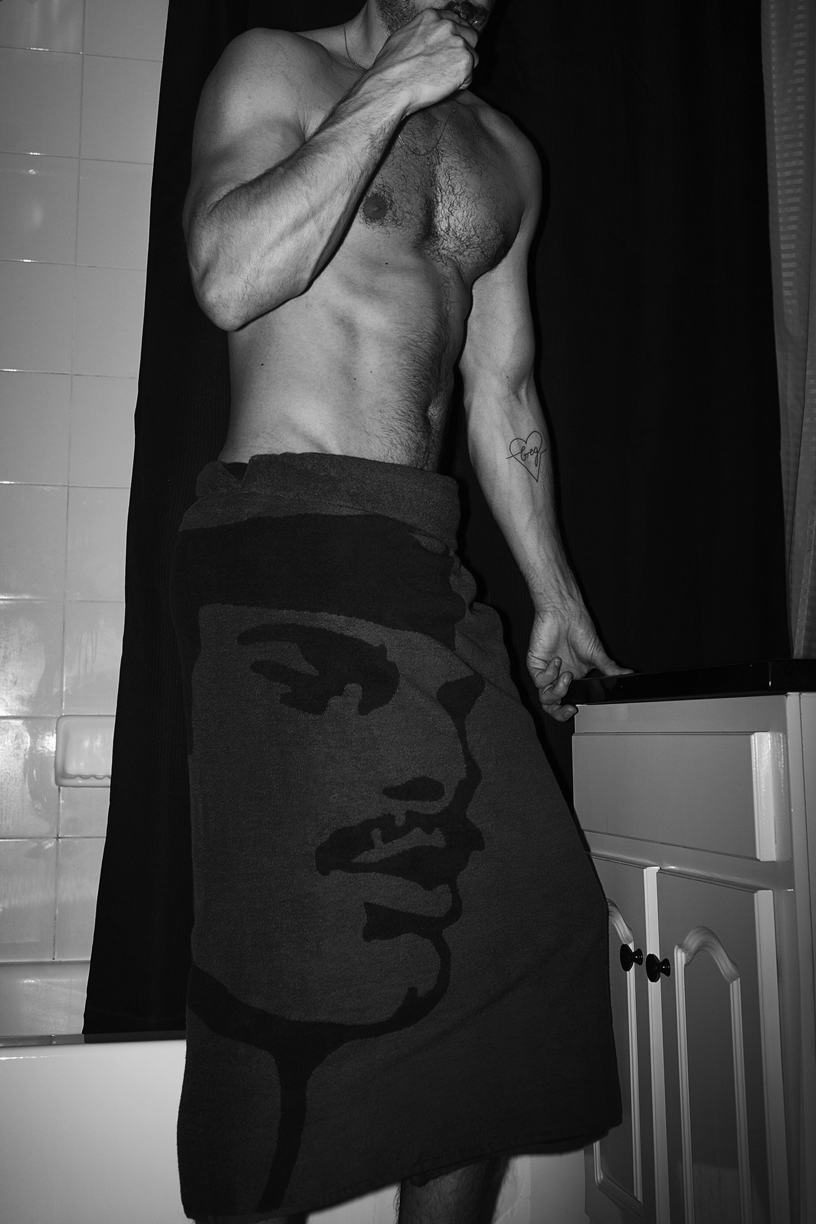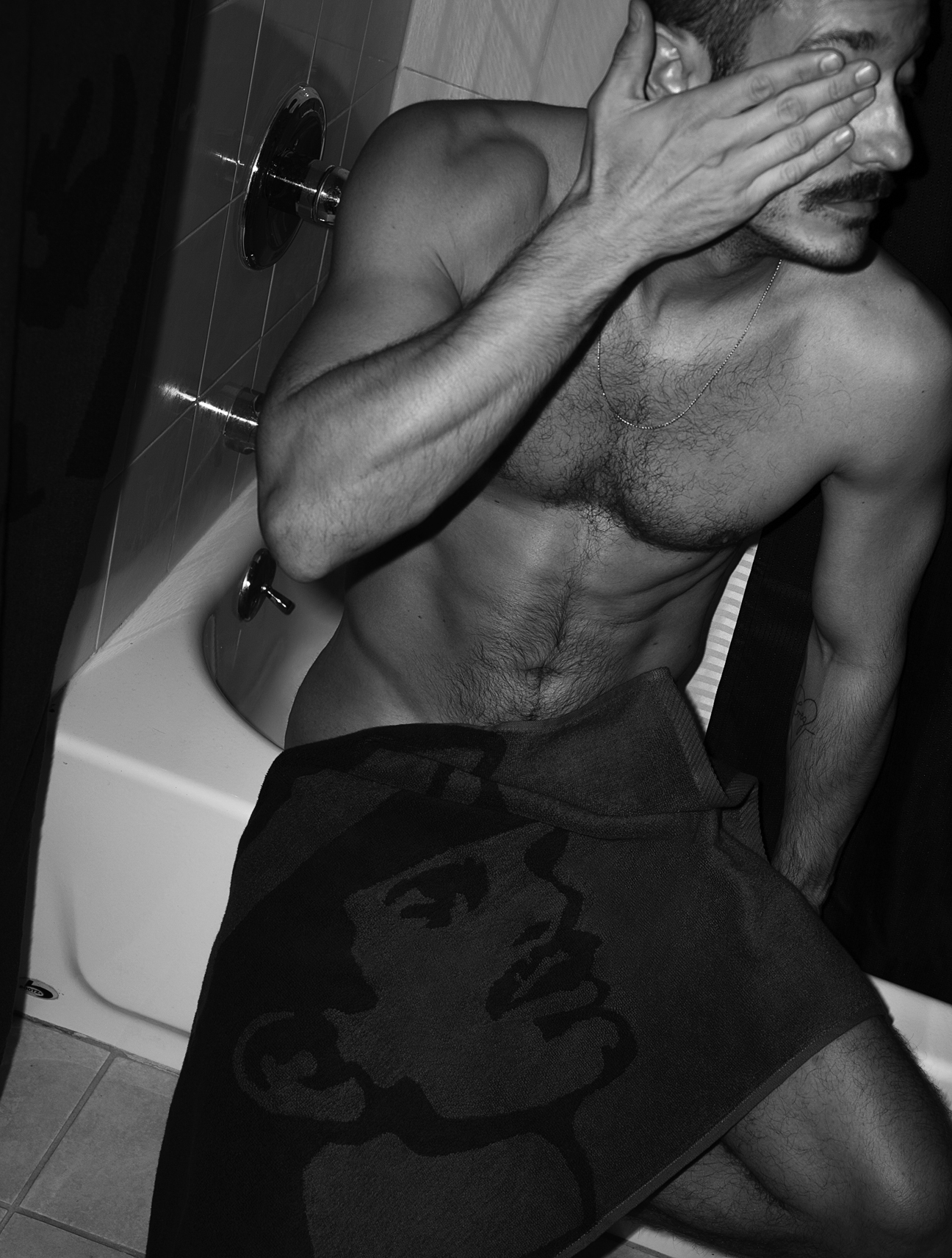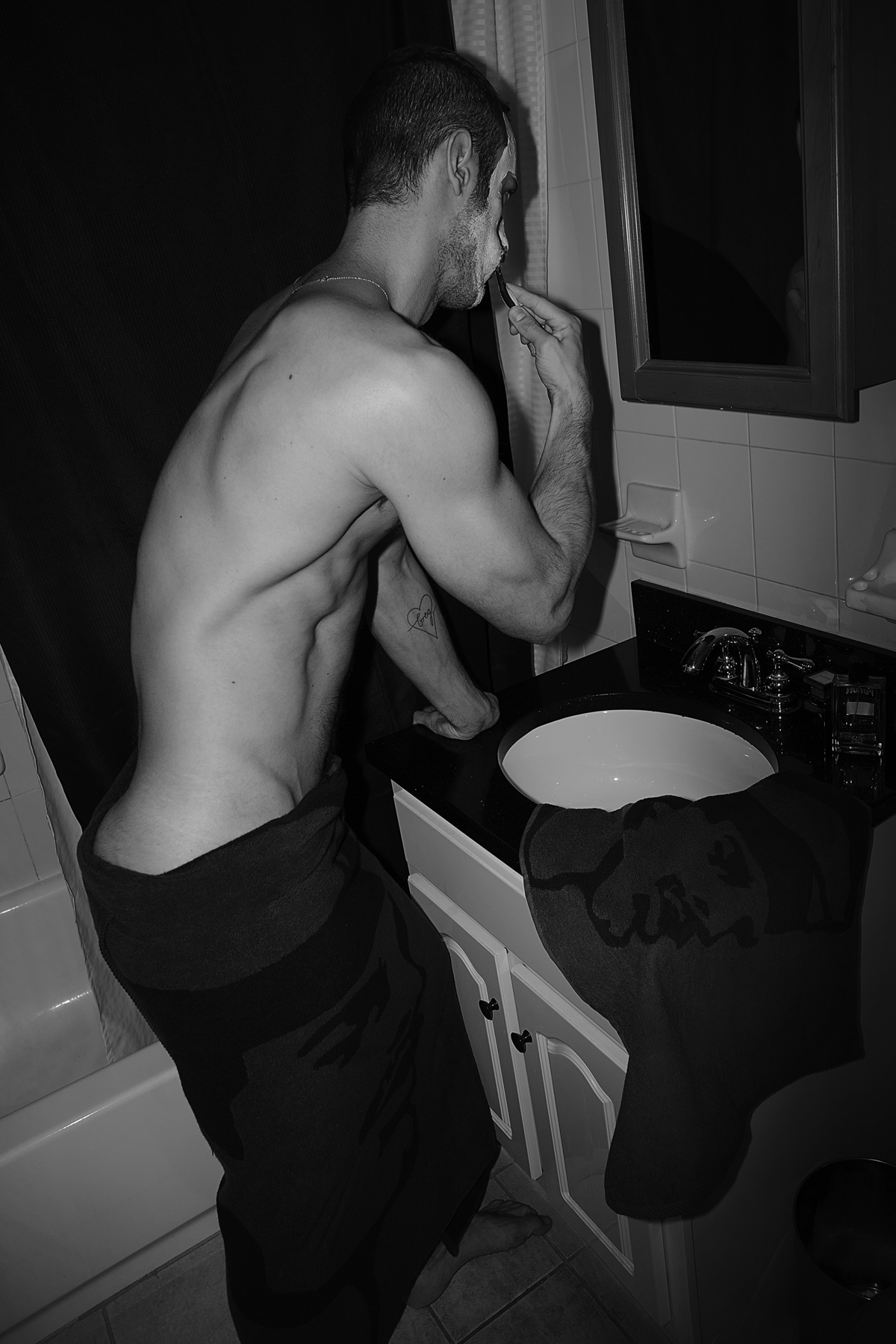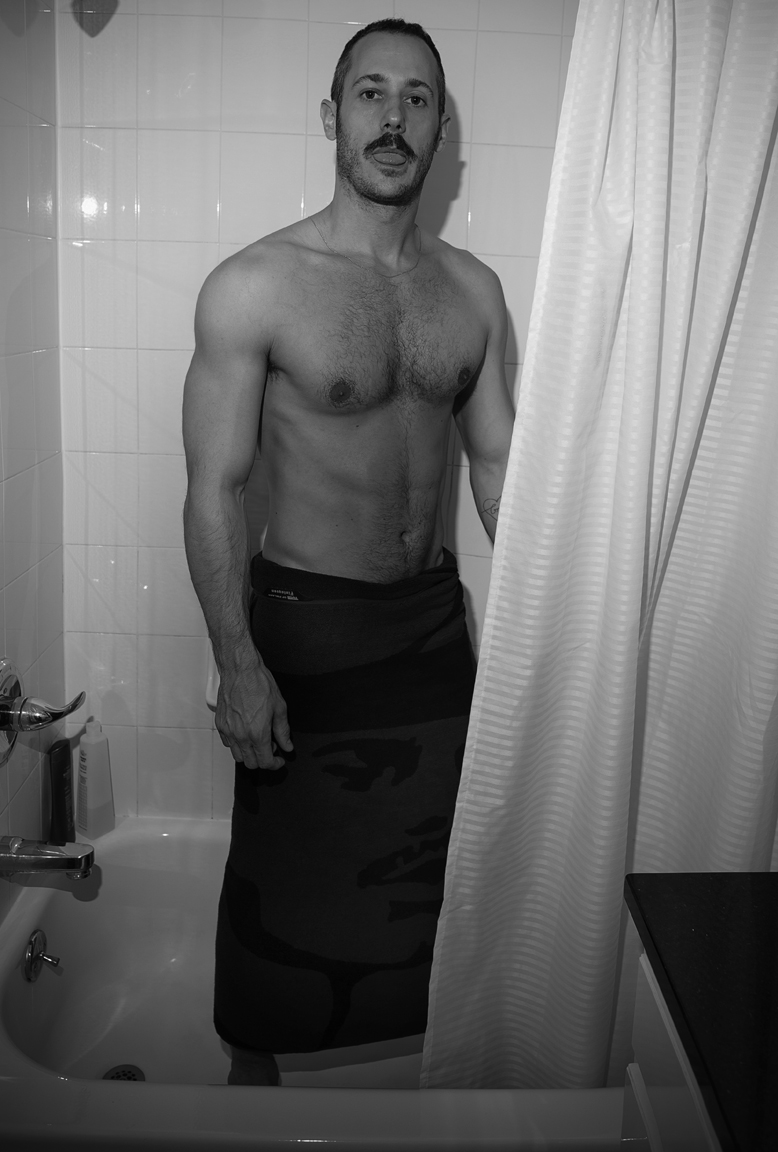 Available in various sizes on the ToF store, you really can't go wrong with these boys. They're just waiting to wrap their warmth around your moist bodies. Enjoy!