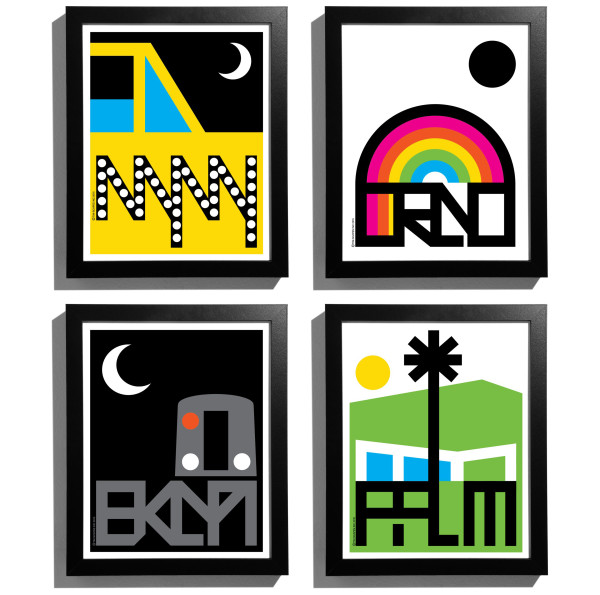 New York, Orlando, Brooklyn, Palm Springs by Tim-Scapes
United Scapes of America by Tim-Scapes
Tim Convery takes holiday initiative with Tim-Scapes
Now that the fear and sadness of our post-election moment has sunk deep, it's important we don't forget all of the important work left to be done. If spending is your style, supporting radical organizations and activist groups is one way to stay productive while we near our impending political apocalypse.
This is why we're pumped about the United Scapes of America initiative by Tim Convery's design powerhouse Tim-Scapes. The new campaign will donate 25% of all their online profits to a different non-profit every month. Up until New Year's Day, a quarter of all purchases will go to Planned Parenthood. After that, we're not sure where future donations will go, but that's totally fine — Tim-Scapes is definitely setting the right precedent. And this isn't the first time that Convery's work has occupied the intersection between design and community building; Tim has raised over $28,000 for a variety of non-profits in the past.
So let's help support these valuable efforts and do some holiday shopping at the United Scapes of America Home Goods Collection. (It's a great opportunity to gift your right-wing uncle something pleasant and unique without him knowing your purchase will help protect the lives and bodies his candidate aims to harm). It's a win-win!