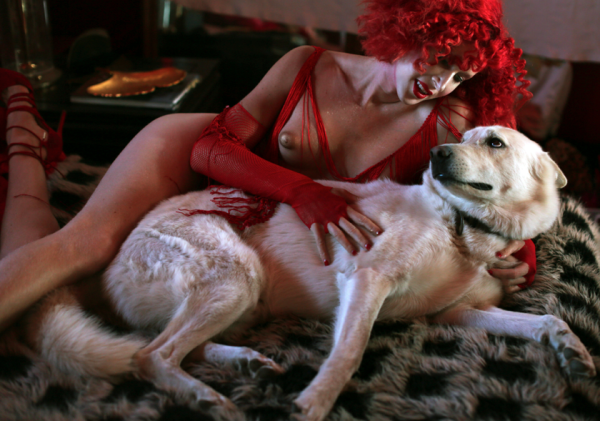 PHOTOGRAPHY BY HADAR
Welcome to The Savage Ranch
A queer refuge and artist commune, created by Love Bailey
"I consider family to be my chosen family and like to nurture creative energy around me," Love Bailey tells us while meditating on her Savage Ranch, a recently conceived queer commune just south of Los Angeles. But The Savage Ranch, and its queer artist community-building, isn't Bailey's first, or only, exploit: if you haven't yet heard this name, you've been missing out on a fire performer, designer, and artist in her own right. (Pro-tip: Girl's got an Instagram to keep your thumbs sore).
Bailey got her start as a dancer at a startlingly young age, and moved onto develop an artist persona through working in fashion and music that cannot be confined into any singular discipline. An elusive "Scarlet woman of the wild west," Bailey caught our attention a while ago, but this new project of hers is just too damn.. stimulating for us to not prod a bit more…seriously: watch The Savage Ranch promo here — we bet you'll be peeping flights to LAX shortly after.
And check out our exclusive interview with Love Bailey where she shares some her own words of wisdom on The Savage Ranch and other things queer.
The Savage Ranch and its aims feel so pertinent — especially right now. Could you start us off with some uplifting words for any readers to whom finding a queer community like yours might feel distant, even impossible? The Savage Ranch is an intentional creative community located in the Southern California Desert. We are a community dedicated to giving visionaries, activists and artists a chance to experience a place free from any gender & sexual discrimination. We always try to push the limits to the possibilities at the ranch a bit further and welcome everyone from Trans, Black, White, Asian, alien descent, fearless goddesses, superheroes, wayward boys, provocative pussies, mermaids, seaponies, and those that are in search of their own personal transformation.
Now for some quick logistics: When were you inspired to make this a reality? Was it all you, or were there others you couldn't have done it without? I consider family to be my chosen family and to nurture creative energy around me. Although I am the catalyst to the ranch, this dream also exists in the minds of those who seek it. In order to make the fantasy a reality it takes a village of Queers ready to get their hands dirty.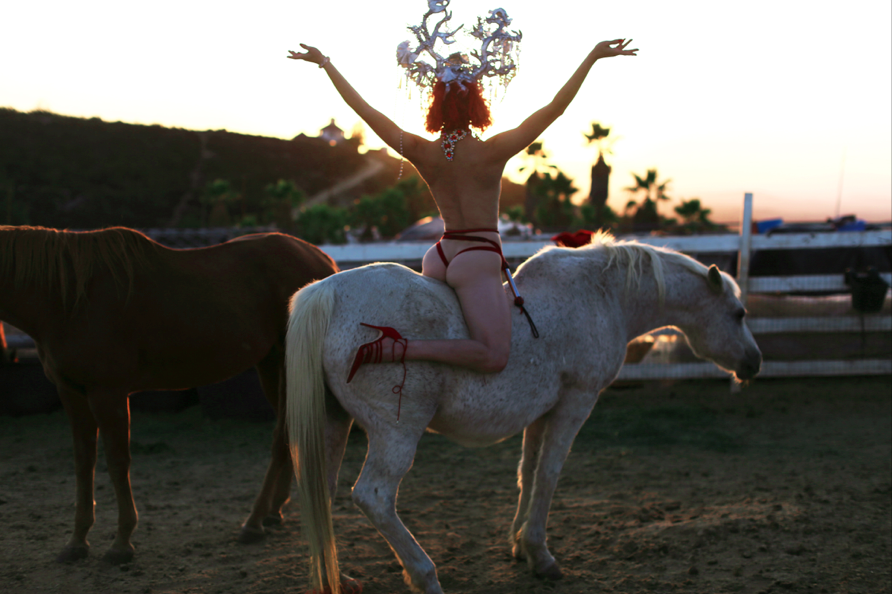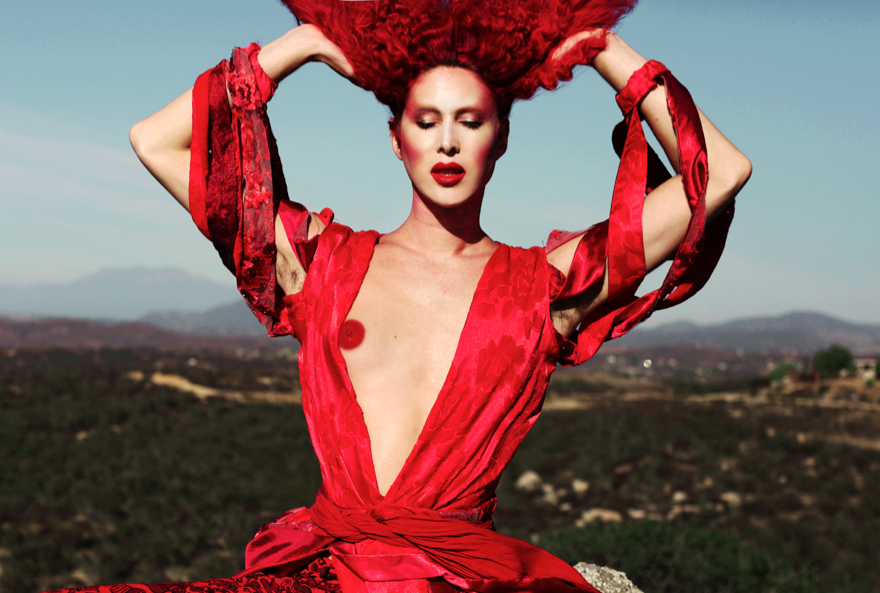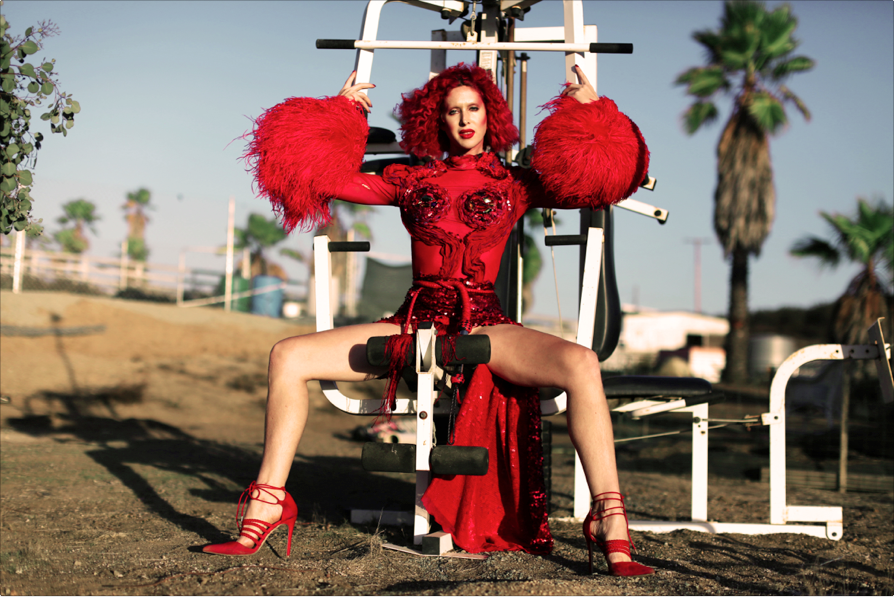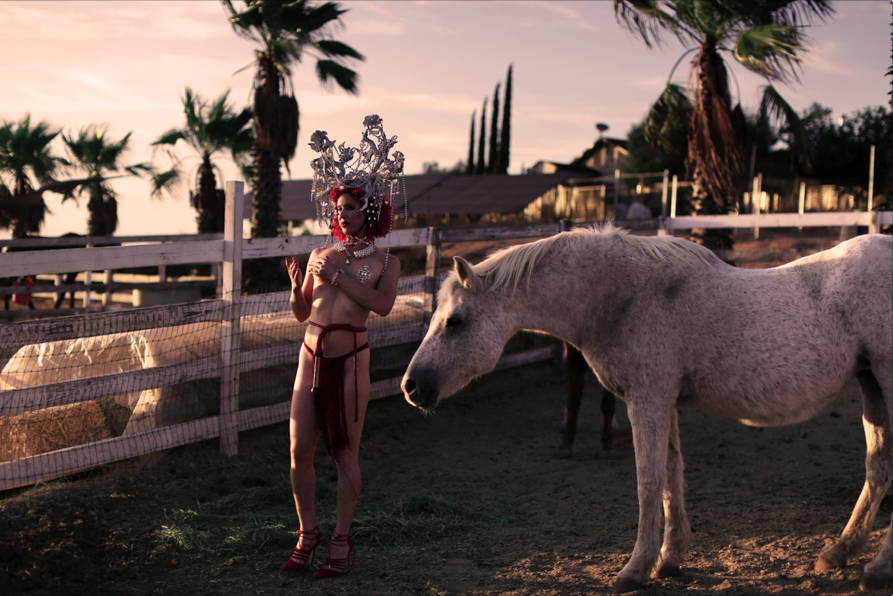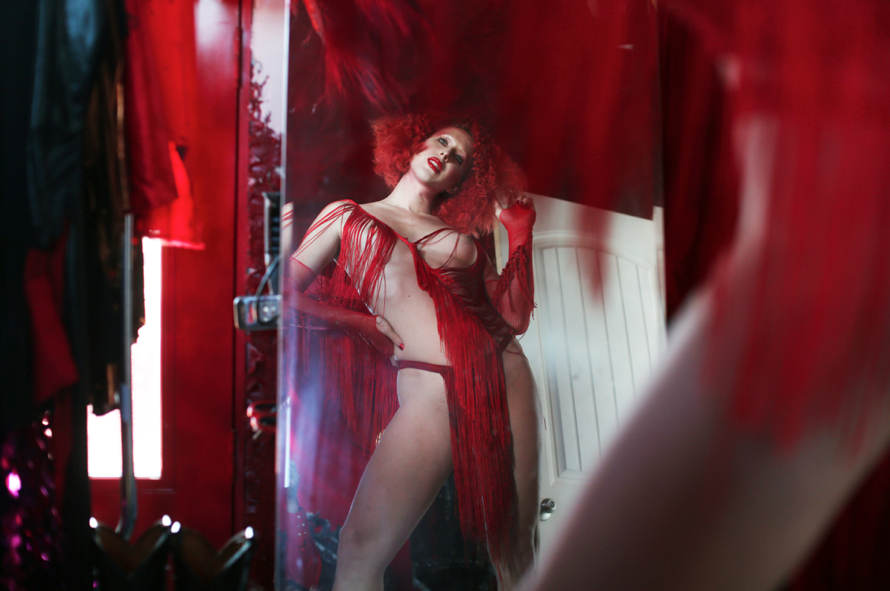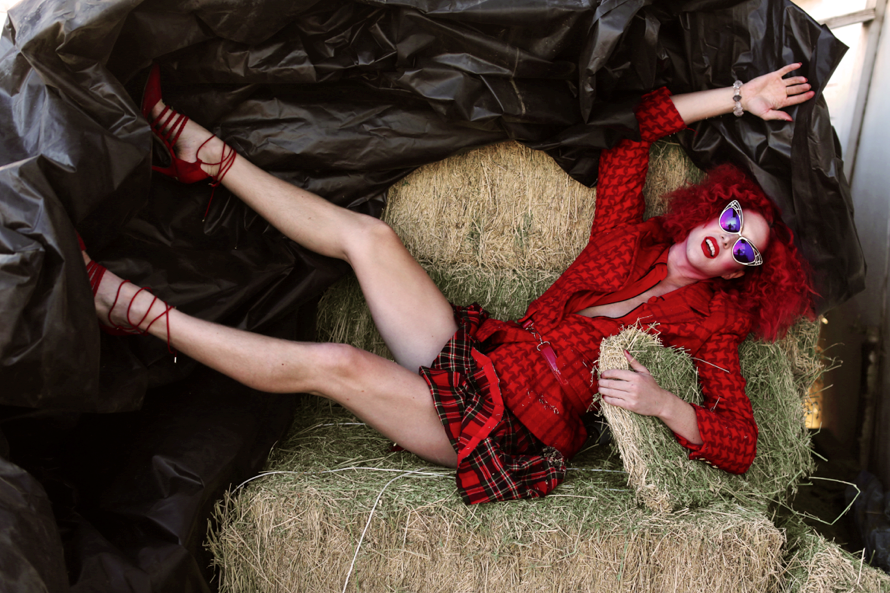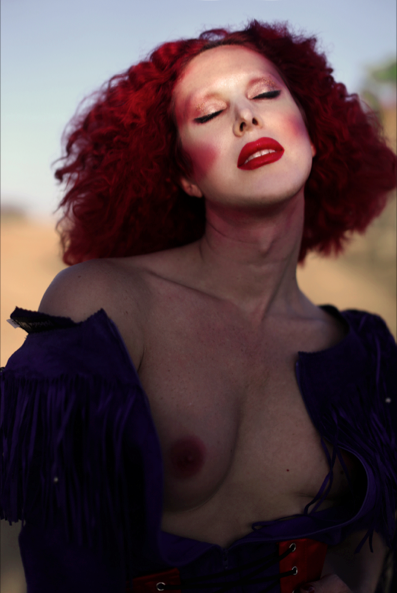 How does the Ranch's locale — Southwestern California and its geography — lend itself to the community you're aiming to foster? Or do you just enjoy keeping the queer creatives sweaty and thirsty… Being on the outskirts of LA (located in Temecula Ca) has its pros and cons. For one, it really shows who is dedicated and wants to experience something new. You have to drive 2 hours out of your way to get here so I suppose if you're coming just to snap a few selfies, then this isn't the place for you. It's the ones that show up, willing to explore, who get to slather up the full fantasy.
Do you relate the Ranch to projects of queer nationalism or separatism? What about queer futurity and utopia? I support the idea of a queer utopia that exists not only at the ranch, but one that exists in the mind all over the world. That's why it's important that we not only have a presence online within the community, but a physical place where voyeurs can see what we are creating and be inspired to manifest their own families just like it.
Does a "queer escape from the digital age" mean no wifi or Instagram at the Ranch? Haha, Oh no! There's plenty of wifi, Instagram opportunities here at the ranch but it's the IRL (in real life) experience that transcends beyond the internet, beyond space and time.
The 'Ghost Ship' fire in Oakland reminds us once more how tenuous and vulnerable a life becomes when chosen (or forced) to live outside of formal housing beneath neoliberalism. How does this reality play into the Ranch and its goals? Homeless youth is a real problem and Oakland was a prime example of how young artists are neglected and taken advantage of. Some of our frequent visitors Simon Seapony & BJ Dini are experiencing their own gentrification in Echo Park where they have their purple RV parked. The city is trying to make it illegal for RVs to park around the lake which has been their home for so long. Right now they are fighting against the city to reclaim the Lake and while they fight for their justice, we offer a place for the boys to call home. In the future we plan on applying for grants and seeking funding to create more housing on this land. It's my dream to create a self-sustainable community where artists can experience a residency program to learn how to grow and transform. We have a family zoned property so we can have multiple housing. Although we are only in the baby stages of this project, we plan on developing the land more in the near future.

Hadar's photos at the ranch are quite beautiful, and definitely inviting. They also feature some nice creatures. Are these farm animals, or just friends and family? Out of curiosity, is there any agriculture or traditional ranching at the Ranch? We have an animal rescue here on the land. 10 horses, 8 chickens, 5 pigs, several dogs, 2 adopted foster children and their divorced lesbian mothers, one of them my savage mother who I call "The Cosmic Beast" ;).
Any thoughts on expanding the Ranch's domain to other locations? Either domestically, or even internationally? Sometime next year I will be renting a space in LA where we can have gatherings and feed our queer community with love and inspiration. I frequent NYC all the time and will be going to London soon as well. I'm always traveling and everywhere I go I slather a little part of the ranch in my scarlet heels.
Most importantly — how and when can we visit? Anytime, you are always welcome, my land is your land ;). Just call me, DM me, text me or Facebook me. Feel free to drop a load in my inbox 😉 Slather it up!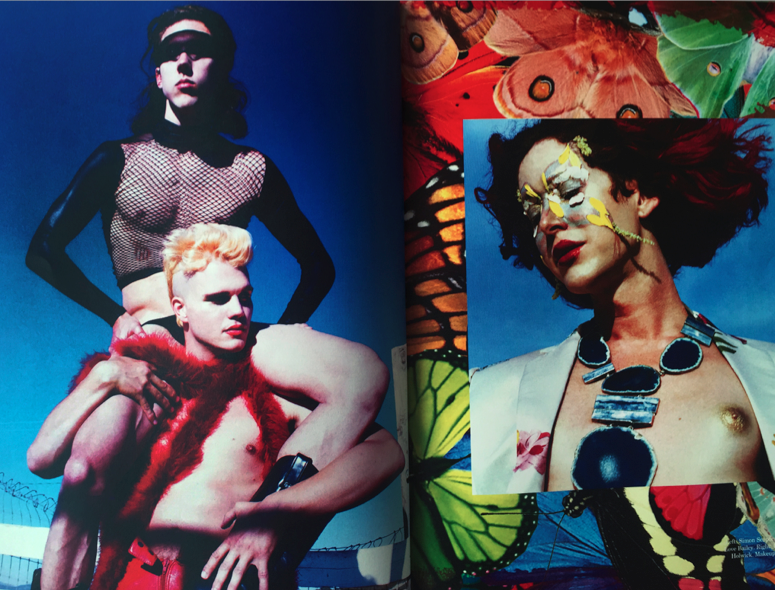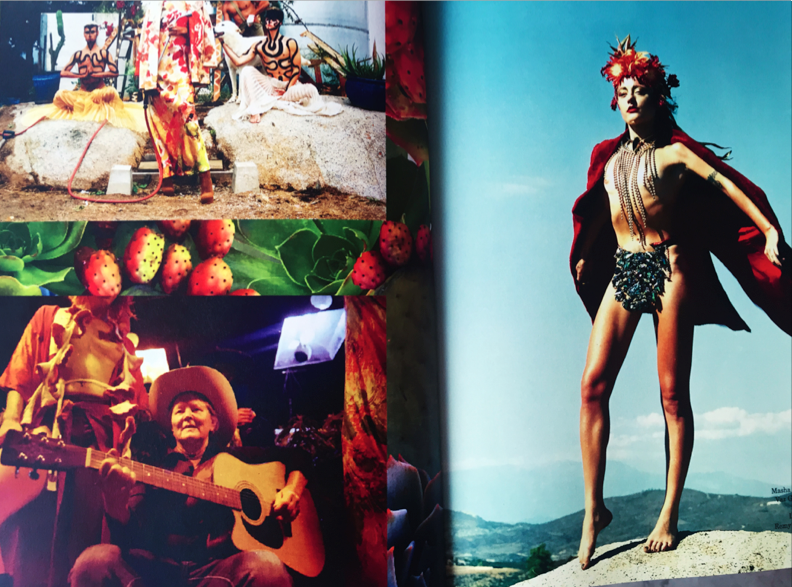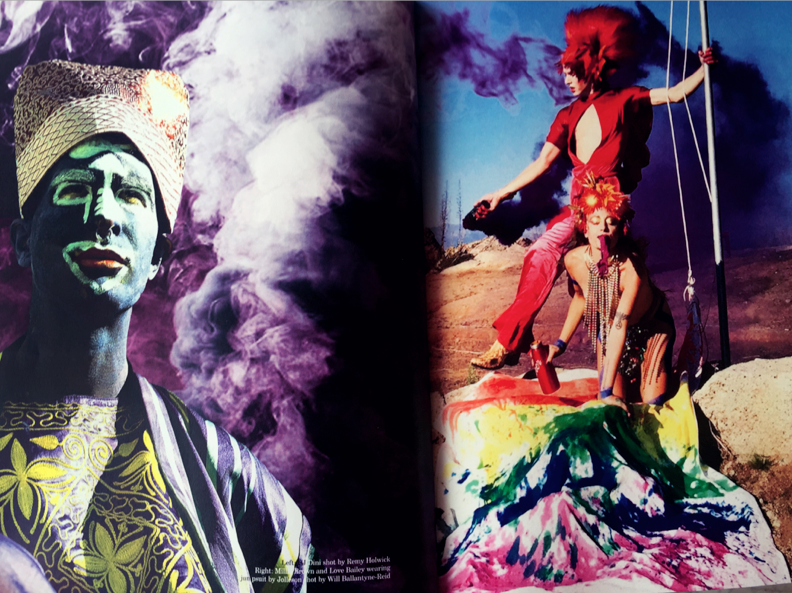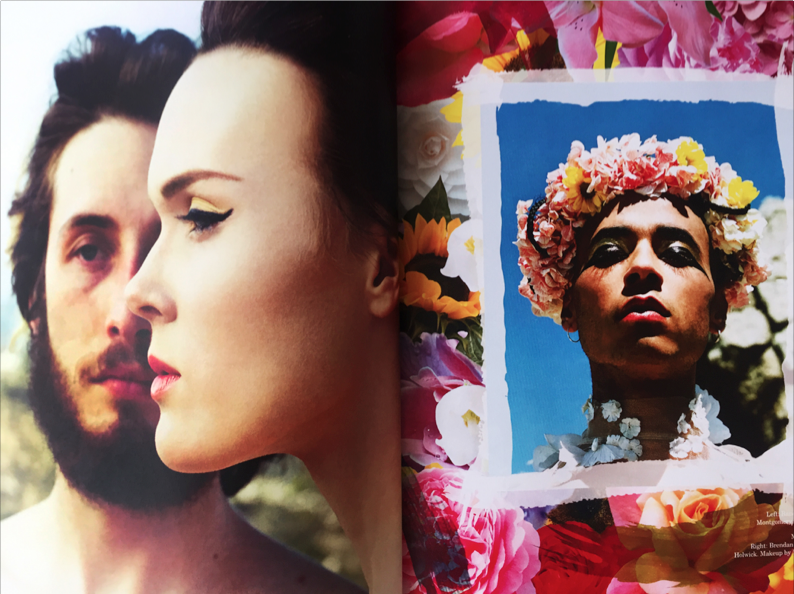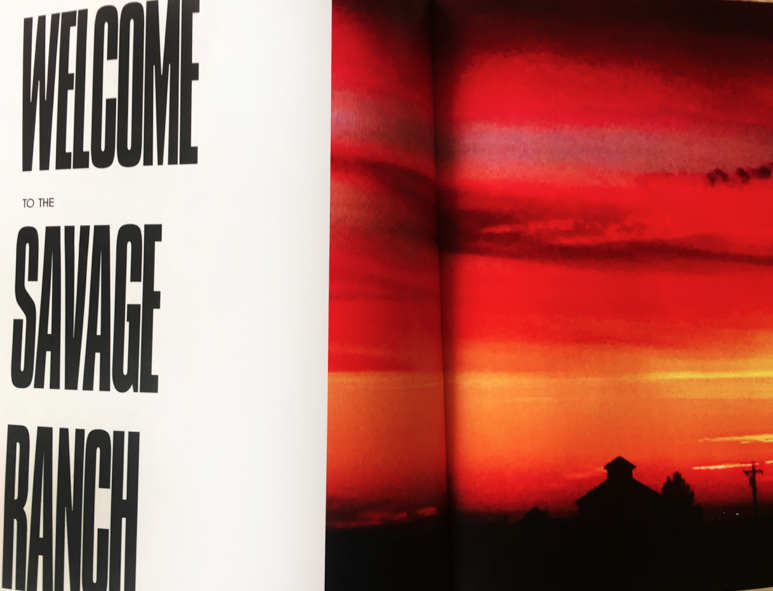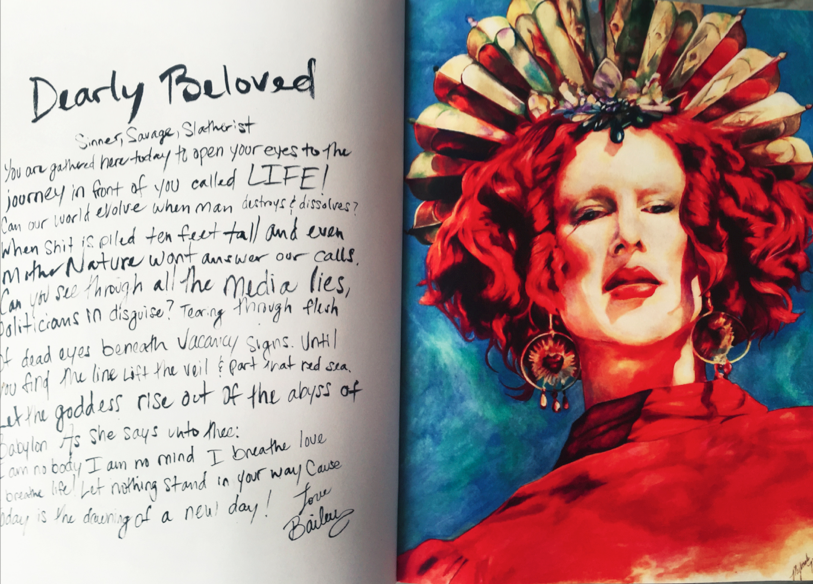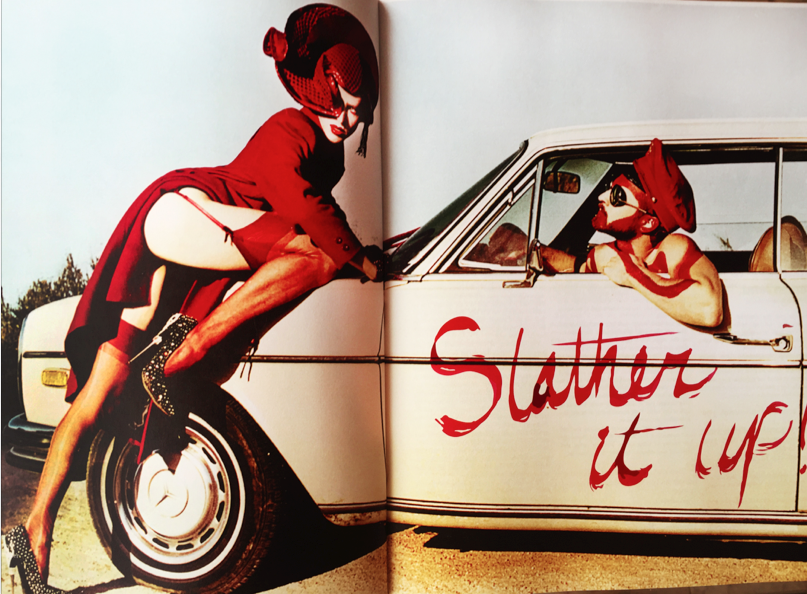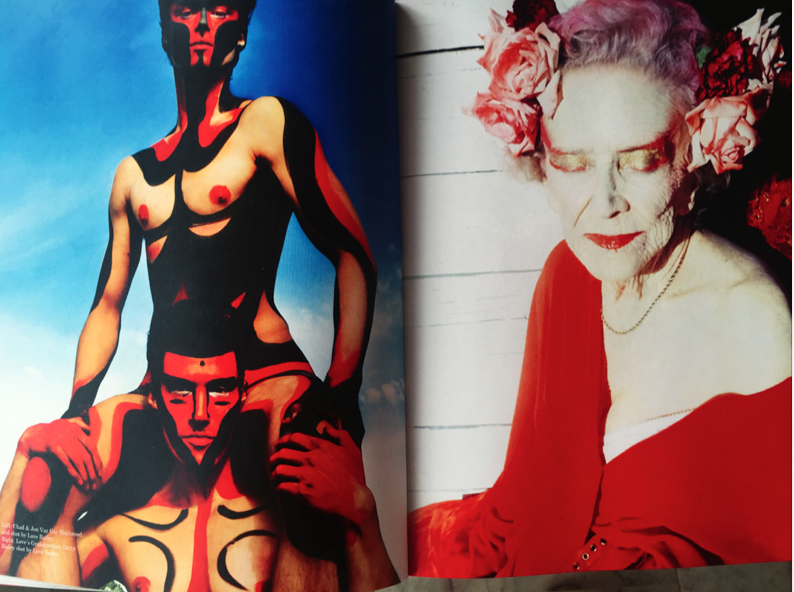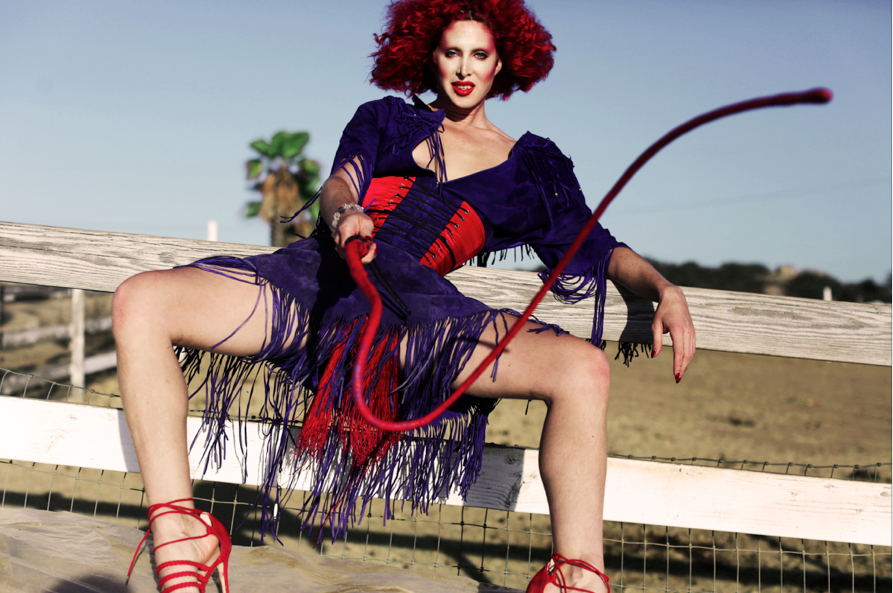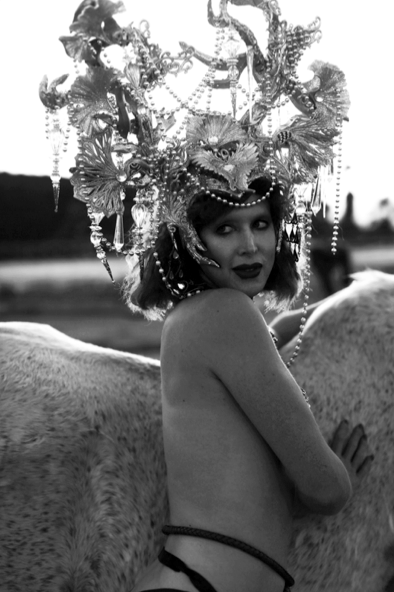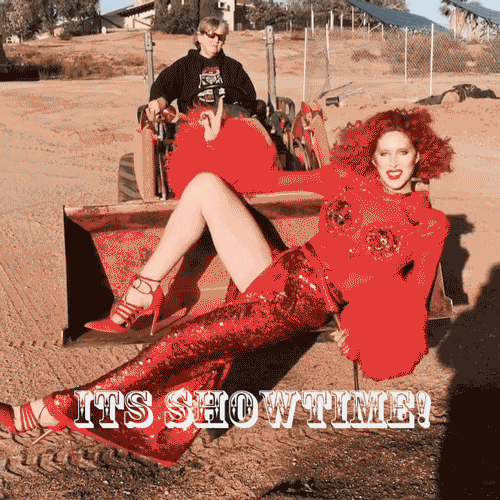 For those who won't be able to make it anytime soon, The Awakening and Slather It Up provide available content to get to know Love Bailey and the Savage Ranch.
www.savageranch.us @savageranch (the location in Temecula) @slatherfactory (the touring company) @loveisbailey