Remembering David Wojnarowicz, his search for some sort of grace, and why Everything He Made, He Made For Peter Hujar.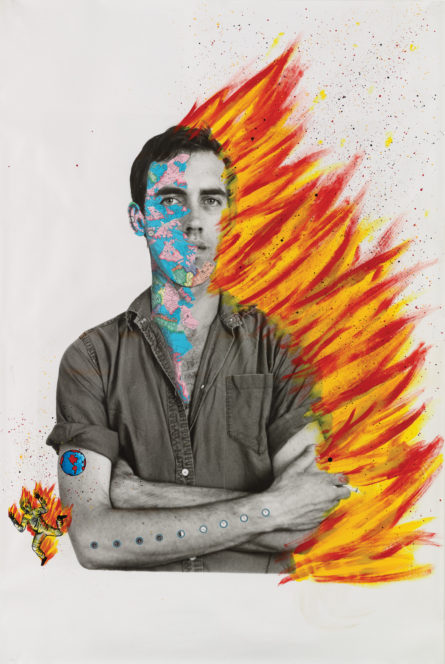 David Wojnarowicz had already lost so much to AIDS. But there was no bigger loss than Peter Hujar. So the day he lost Peter — November 26, 1987 — David asked their friends to leave the hospital room, to guard the door and not let the nurses in.
David got out his camera and took 23 photos, one for each pair of chromosomes in a human cell. He took a picture of Peter's lifeless face, lips parted, eyes still wet; a picture of Peter's open hand; a picture of Peter's feet and toes. Like almost all of David's photos, these 23 are black and white. We aren't privy to Peter's discolorations and wan skin, nor his pain and humiliation.
He wanted to offer some words in memory of his friend and mentor, his closest companion, but David — a poet prone to fiery, righteous rants — was speechless. "Nothing came from my mouth," David wrote in his journal. "[A]ll I can do is raise my hands from my sides in helplessness and say, 'All I want is some sort of grace.' "
After his own HIV diagnosis, in 1988, David would collage these photos into a painting, Untitled (Hujar Dead). Over the collage he printed a passionate paragraph condemning deathly homophobia and describing life with HIV: "I'm waking up more and more from daydreams of tipping amazonian blowdarts in 'infected blood' and spitting them at the exposed necklines of certain politicians or government healthcare officials." It wouldn't be the last time David threatened public officials. …