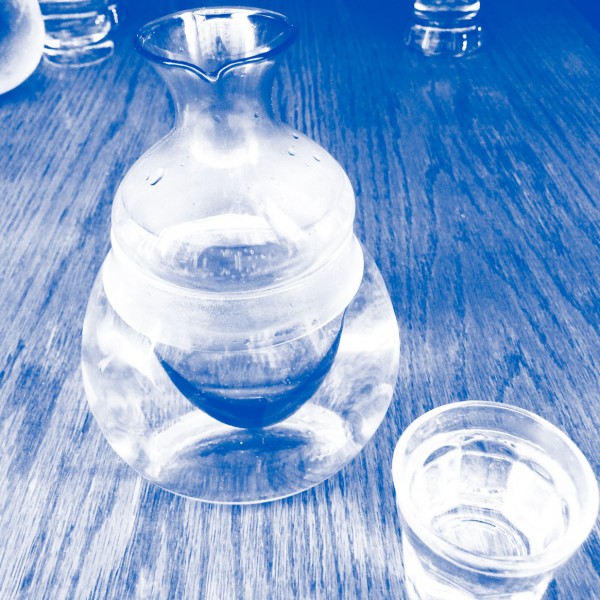 PHOTOGRAPHY BY GAYLETTER
$3.50 Sake
Happy Hour and the food is good too
I love sake, especially when it's cheap and hot — exactly how I like my men. I know, trust I've been drinking sake for the last 32 years and have become quite the rice queen. For $3.50 a pop during happy hour, Zest (conveniently located on Broome St. between Ludlow and Orchard) serves sake. They pour this inviting libation in the really cool vessel pictured. The exterior glass houses hot water that keeps the enclosed sake nice and toasty.
In addition to the sake they have $2 Sapporos on tap, delicious sushi rolls, salads and an ample serving of chicken fried rice (shrimp and veggie too) all for the incredible price of $3.50 a dish during happy hour.
The decor is simple, cute low-fi "asian fusion" and there are large windows onto the street perfect for people watching. Twenty dollars goes a loooong way here. Sayonara and see you at Zest soon. Don't make the terrible mistake of going across the street to Jin Sushi, it's sooo two years ago.
Happy Hour 3:30-7:00PM, Zest, 249 Broome St, NY, NY.