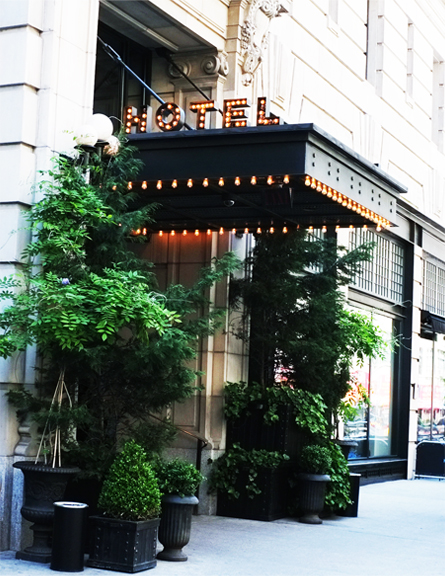 PHOTOGRAPHY BY GAYLETTER
A Night at The ACE
A hotel that feels like home
If we were visiting New York, Ace Hotel on 29th St. is where we'd stay. It's in a quiet part of town, not really near anything in particular (well besides a few wig stores and Madison Square Park), but it's still one of the most interesting hotels in the city. Rooms are designed to look like apartments, and start at only $249. With an Opening Ceremony store on the ground floor, three amazing restaurants, and a Stumptown coffee shop, you really have no reason to leave the building. It's also owned by really cool fags, so the staff won't bat an eyelid when you enter the lobby at 4AM with three German backpackers, and that nervous Puerto Rican thug you met outside The Cock on your way home.
The first Ace Hotel opened in Seattle in 1999. Since then they have expanded to Portland, Palm Springs, NYC and this year they're set to open in London and Los Angeles. We spent a night at the NYC hotel recently. We had an amazing time in the beautiful old building with its wildly decorated interiors designed by the in-demand design firm Roman and Williams. Cos we asked nicely, they put us in one of their most interesting rooms. It was filled with an eclectic mix of furniture, and of course their trademark record player, and a collection of indie records. What we liked most about the hotel is their attention to detail. There is NO part of the hotel experience they have not thought about. From the cute bags holding the hairdryers to the board games you can borrow from the front desk. It's the little things that make the biggest difference, and every little thing is so well thought out throughout the property. Check out some picks of our stay below.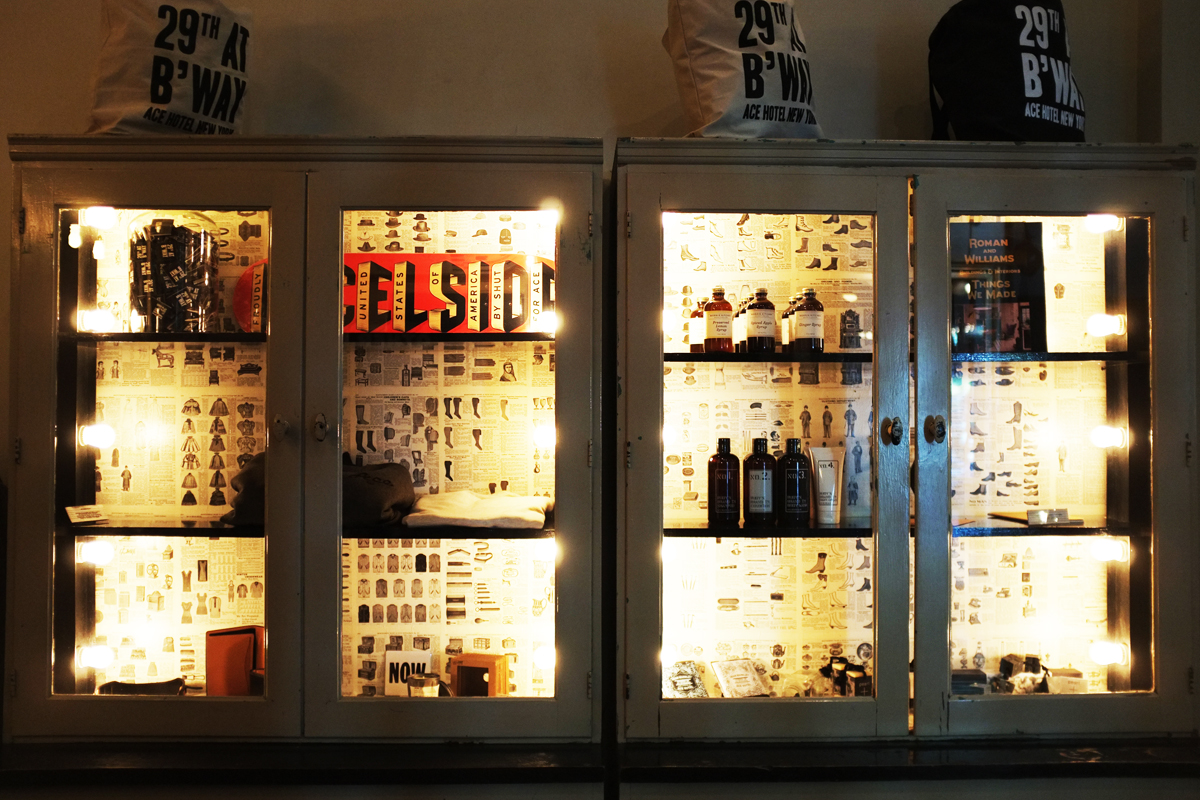 The case behind the lobby which sells all sorts of lovely items; candles, shampoo, bags, most of the stuff found in the rooms.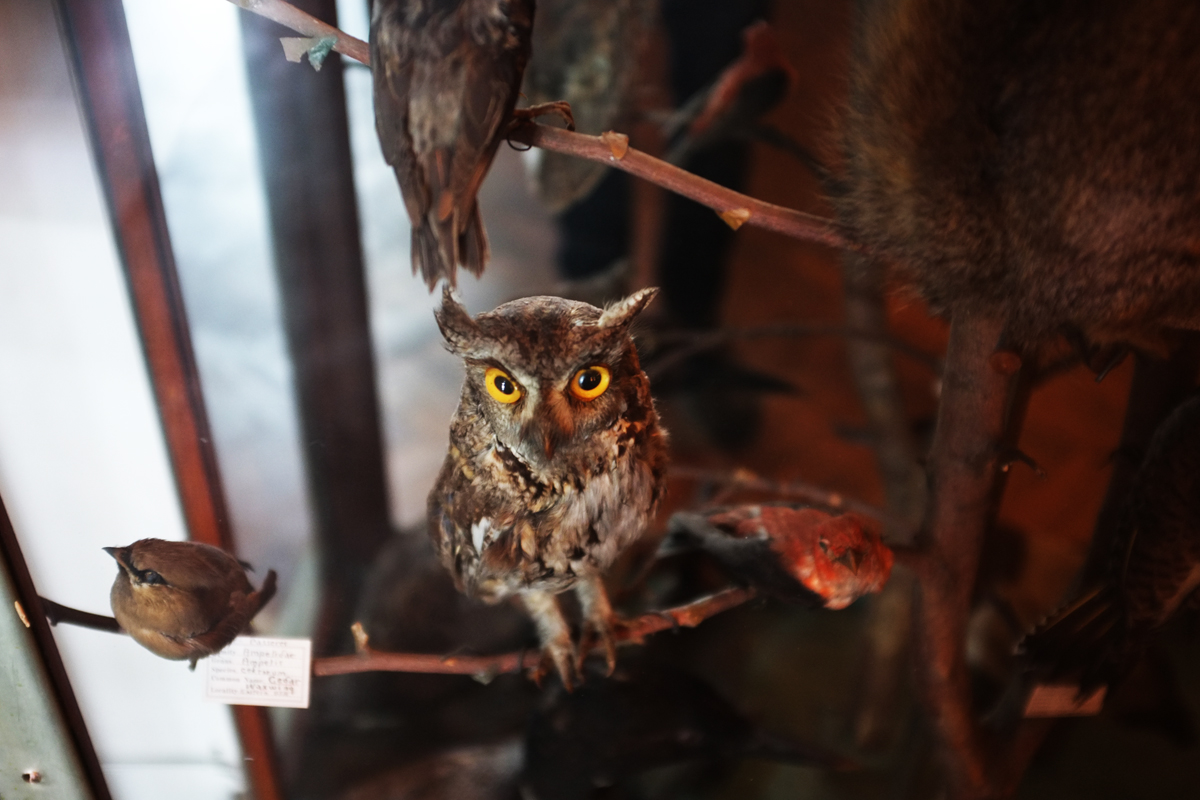 This owl greeted us as we arrived.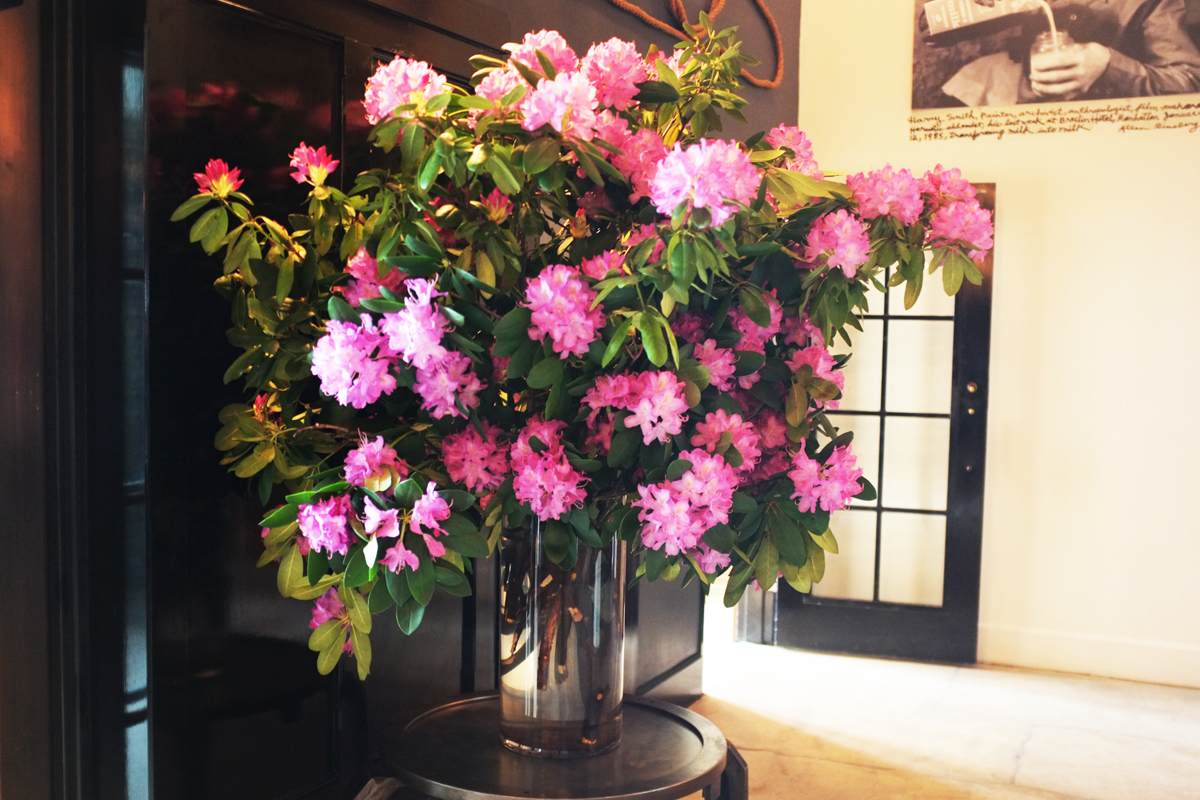 Plenty of flowers throughout the hotel. Trust me you won't find those at a Courtyard Hotel.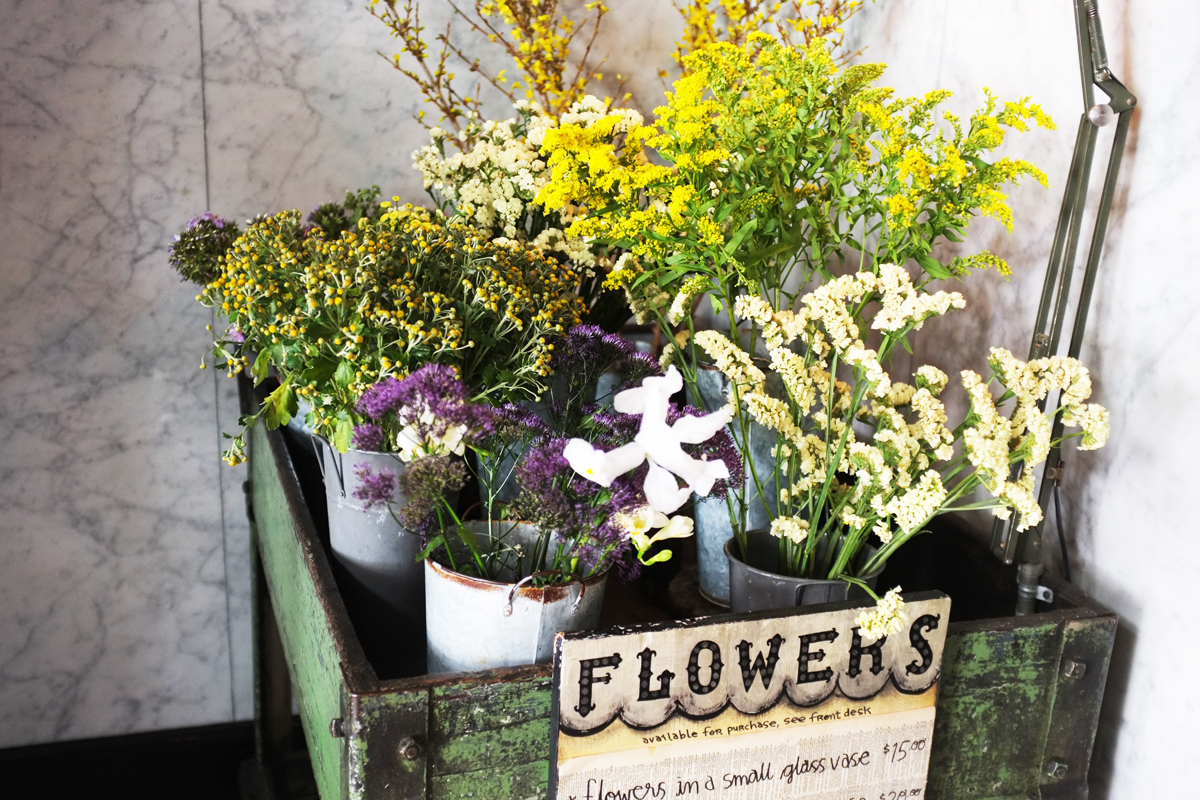 You can purchase these for your room, or for your home if you live in the city.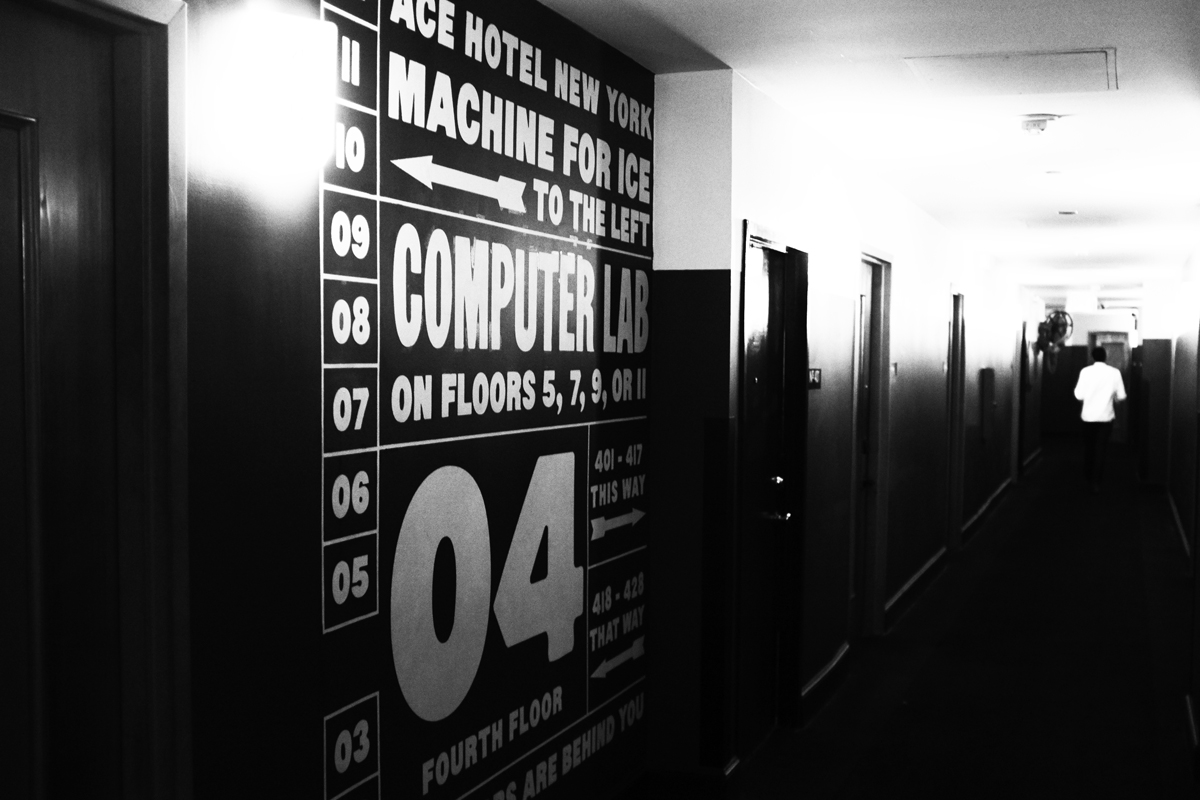 Graphic hallways. No chance you'll get lost lol.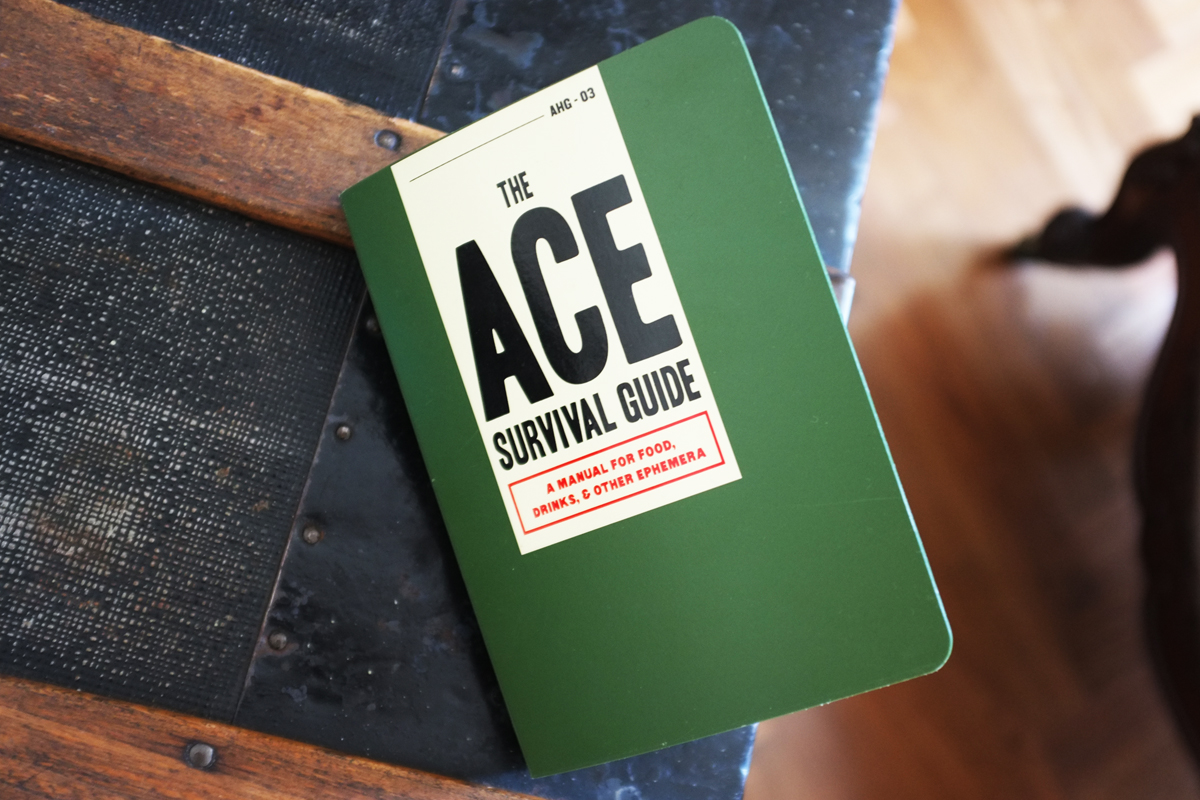 The survival guide gives you all the info you need to navigate the hotel, as well as the surrounding area.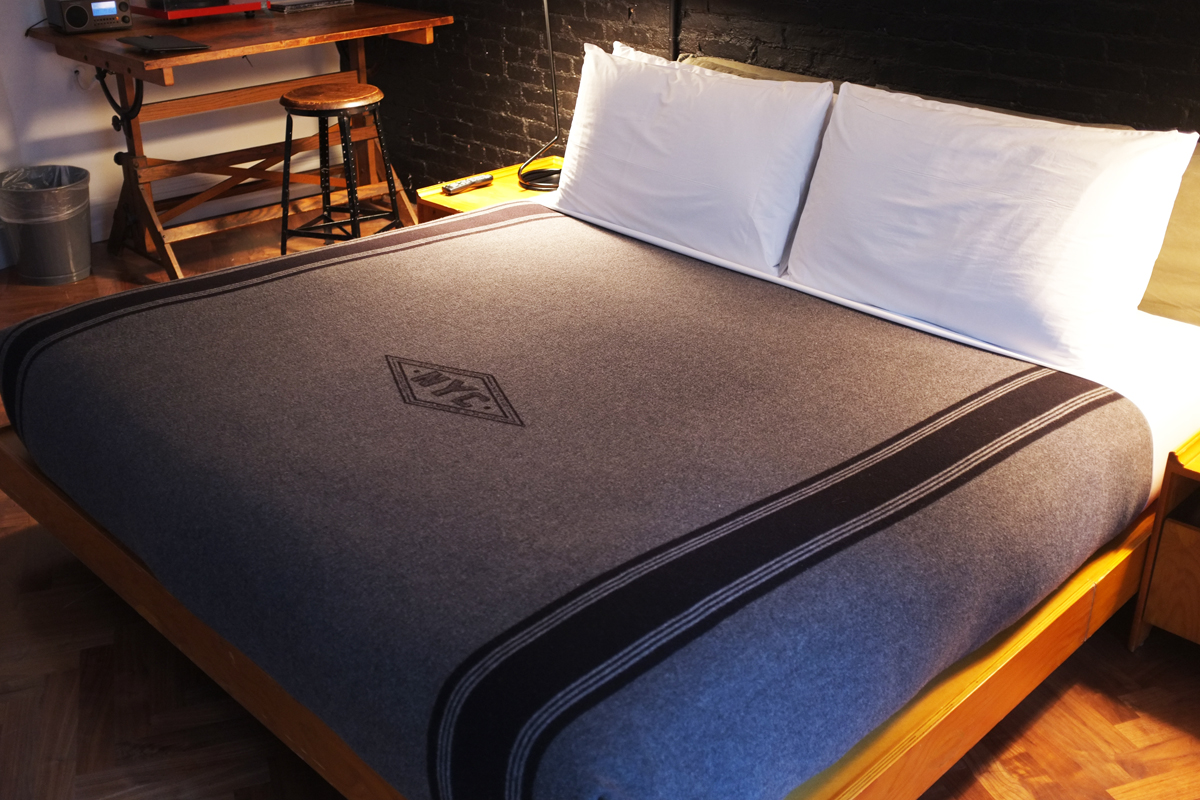 Look at that lovely masculine bed cover.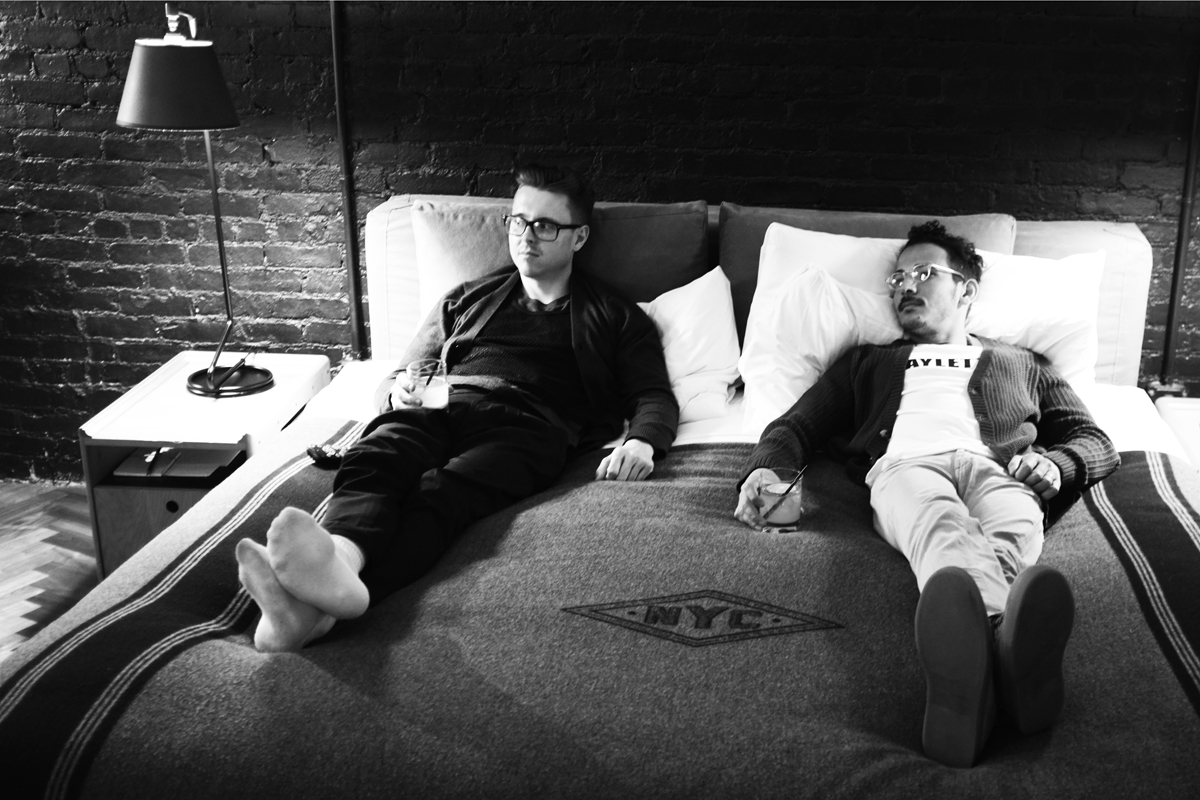 We love having a cocktail in bed, it's very luxurious.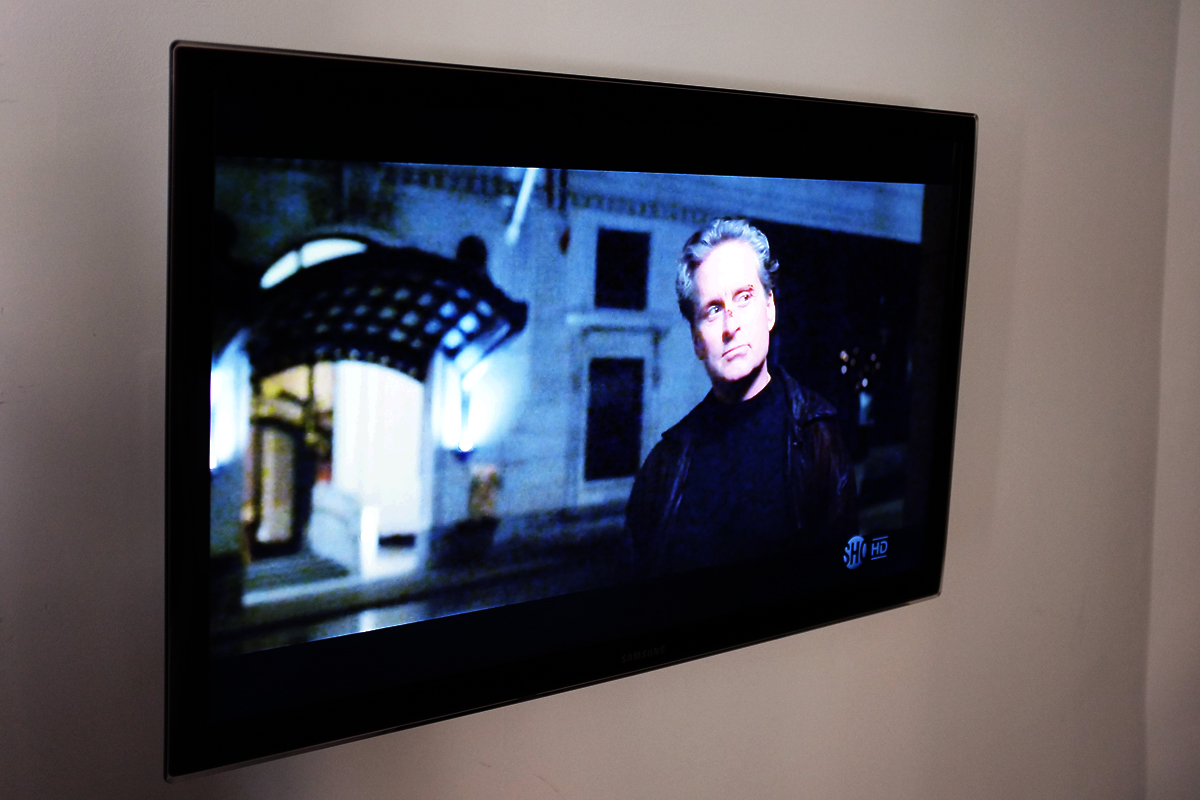 Watching Michael Douglas in 'The Game.' That was before he got cancer from eating too much pussy.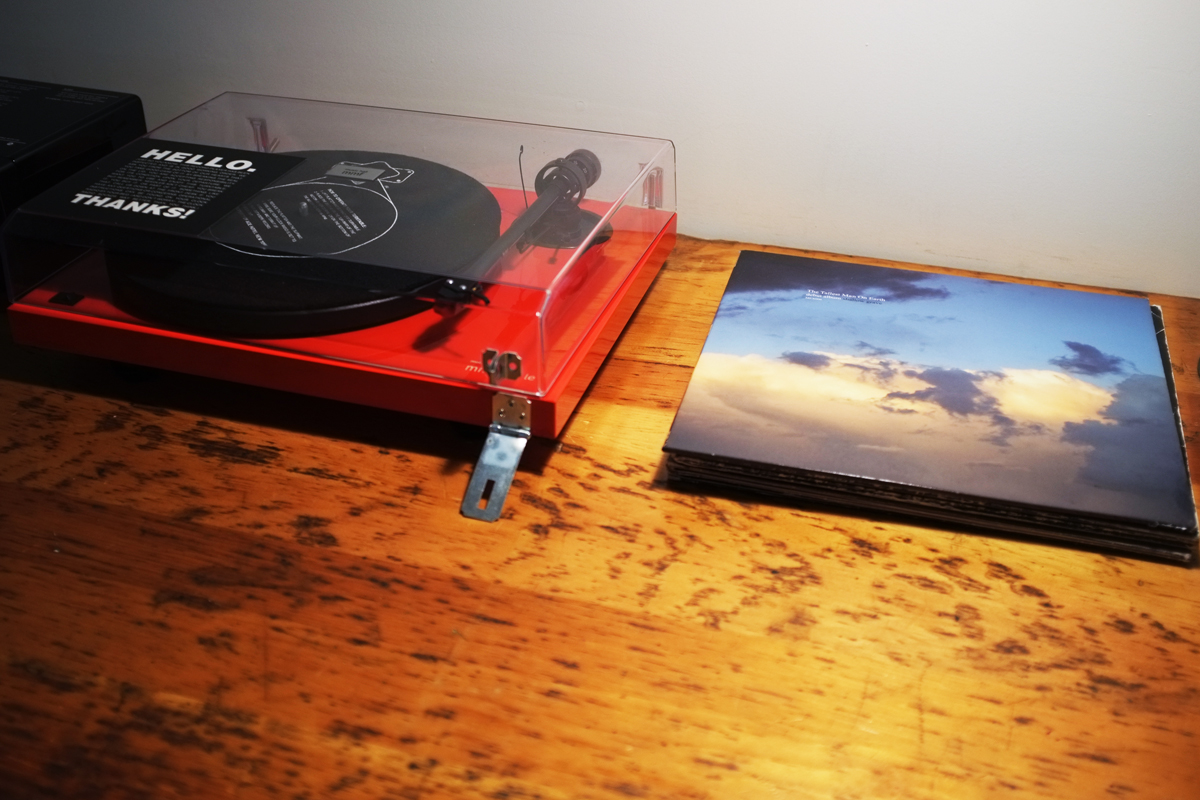 Most rooms come with a record player and records. It's a cute touch. (You can also plug your iPhone into their speaker to play your own music).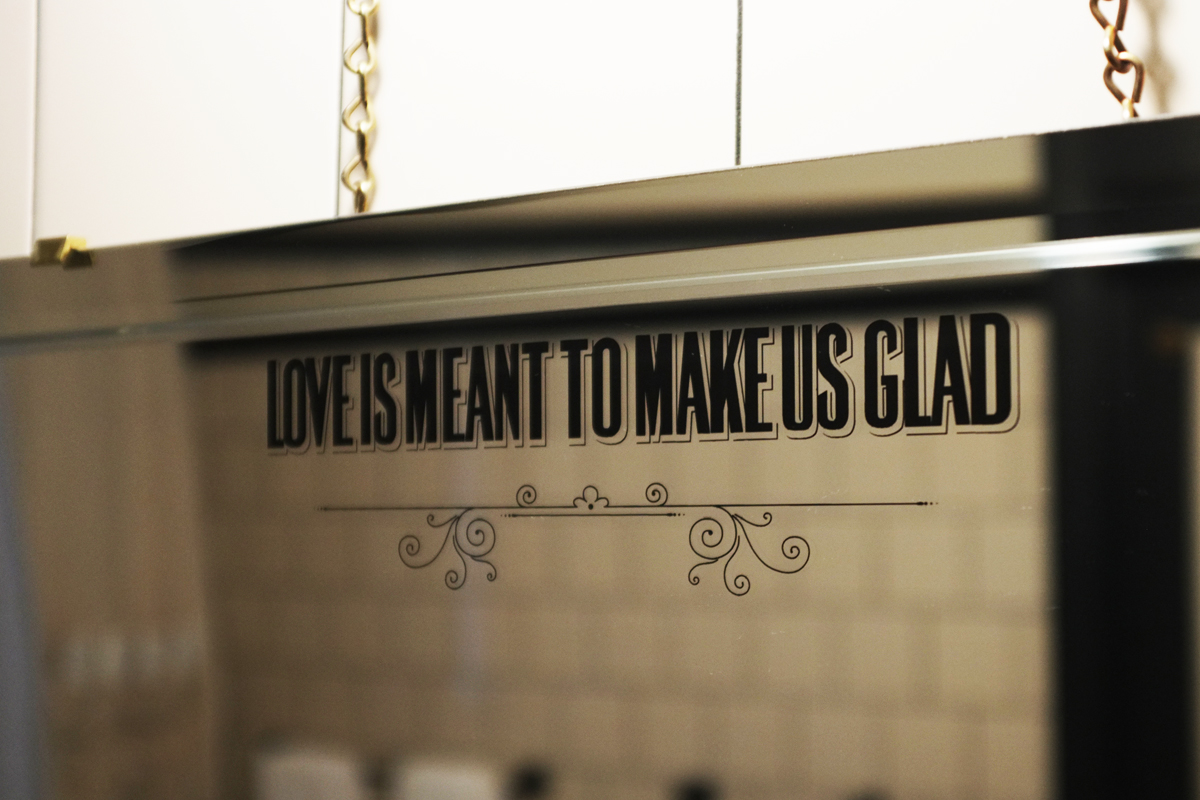 There's all sorts of thoughtful little messages throughout the hotel. Inspiration for when you're hungover.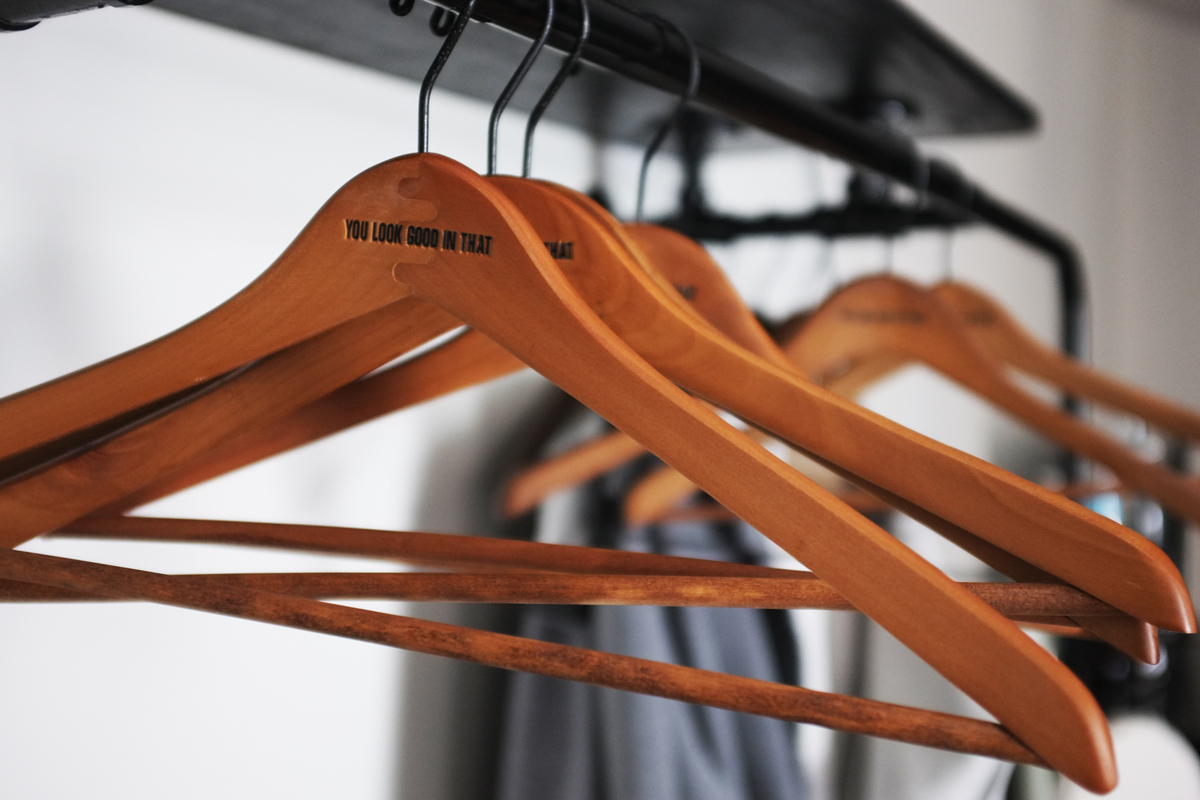 Thank you!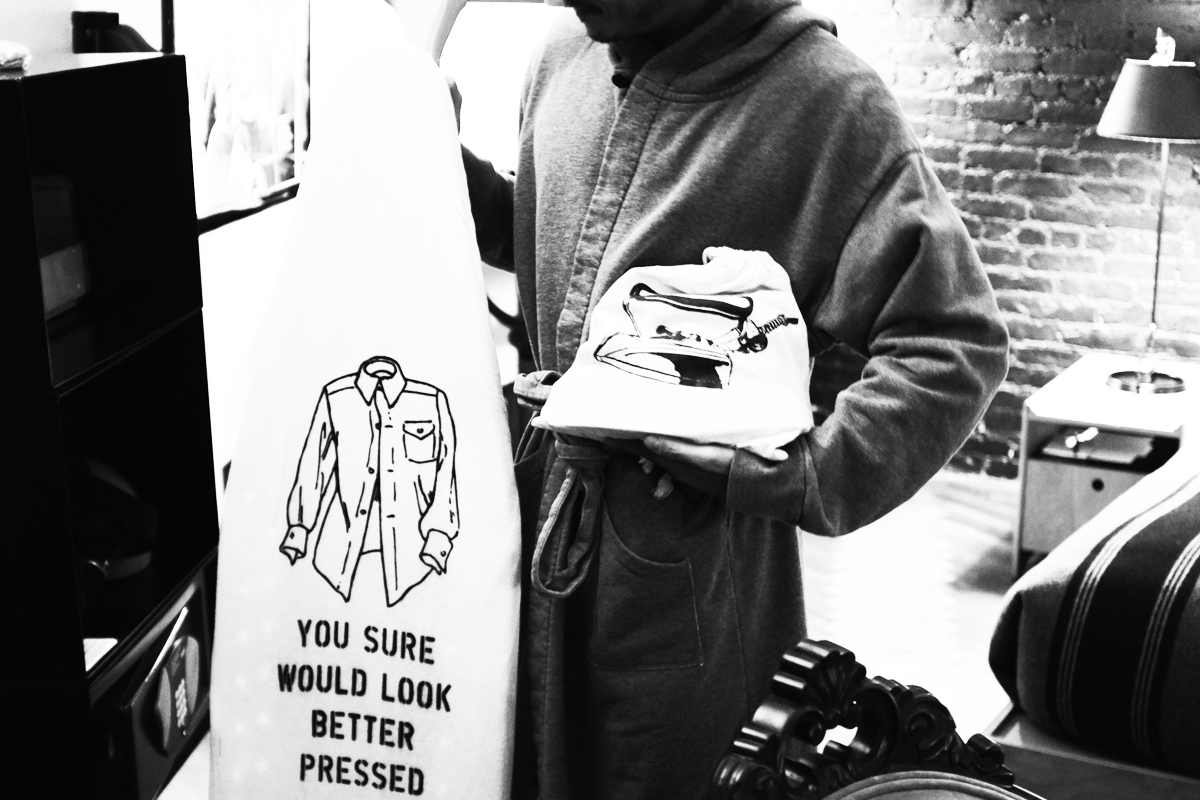 Abi was obsessed with this robe (he wore it all night), another cute message on the ironing board and the bag for the iron with cool graphic design on the outside.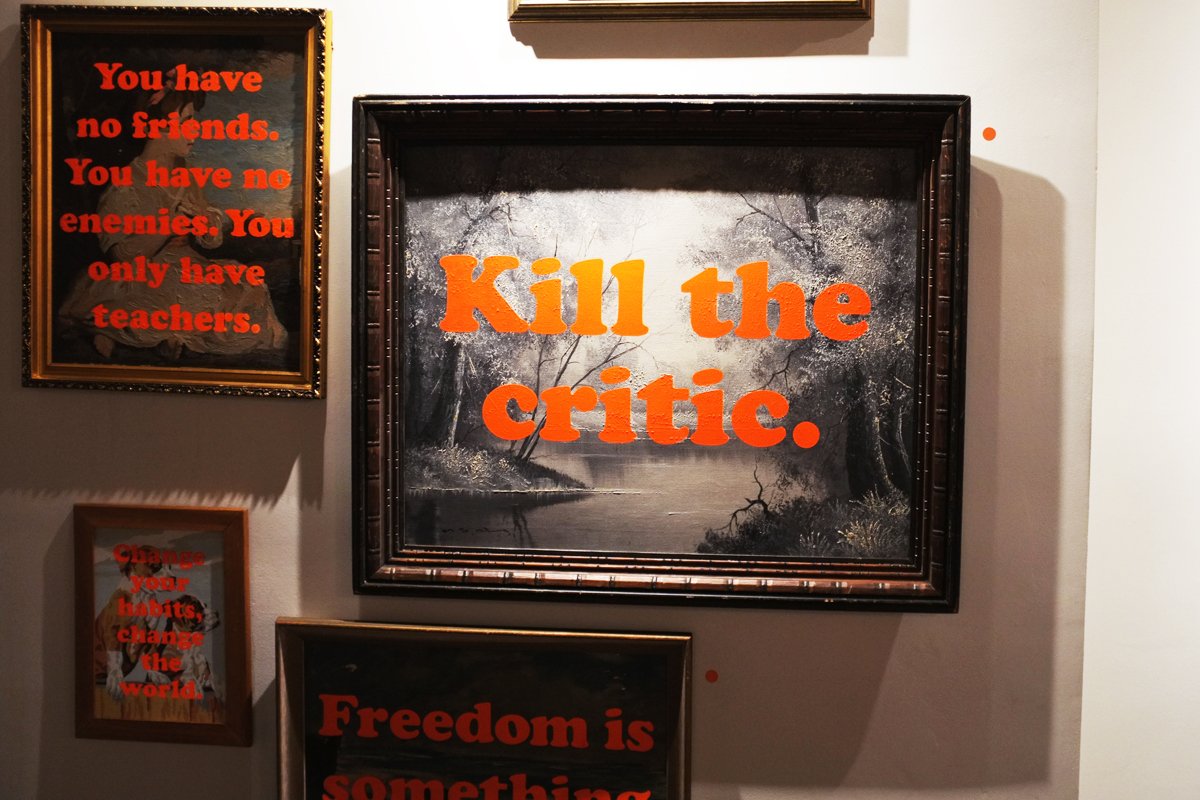 We went downstairs to one of our favorite stores Opening Ceremony — the entrance has this art overlaid with lots of different messages. Plus they have stickers with similar messages you can take away.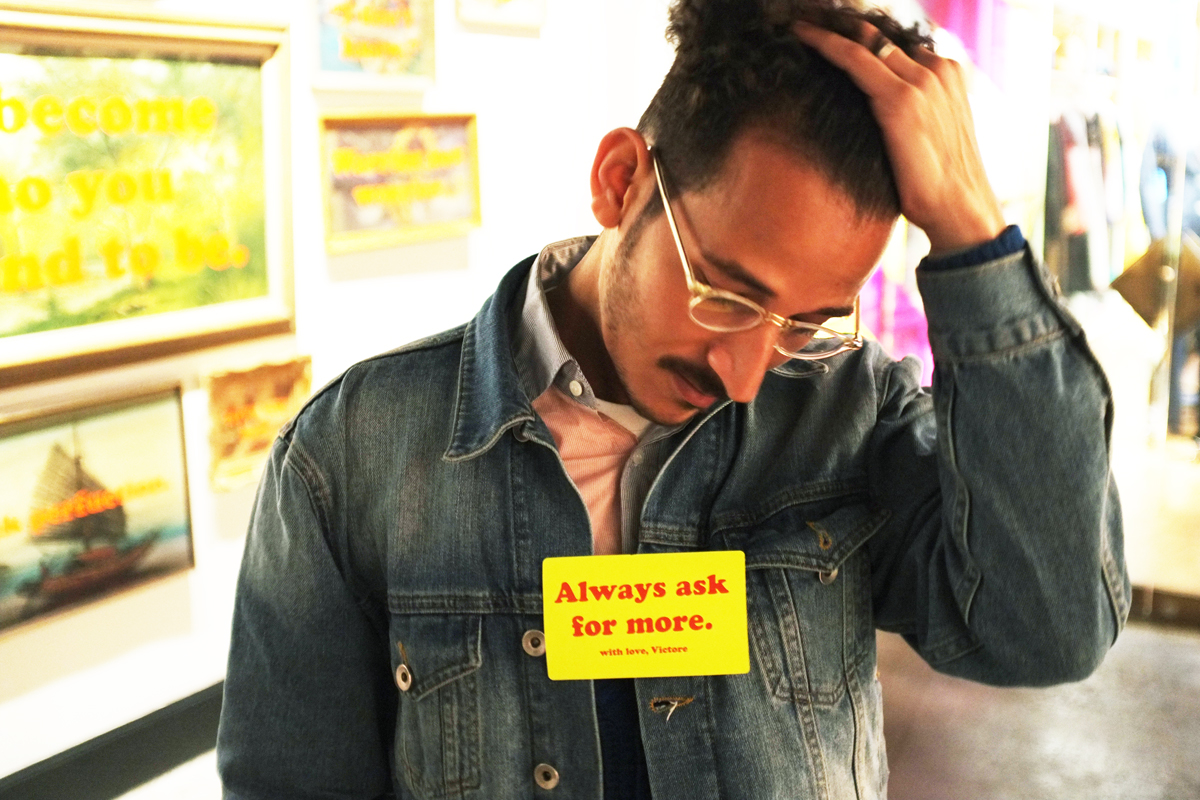 Of course, this one was our favorite.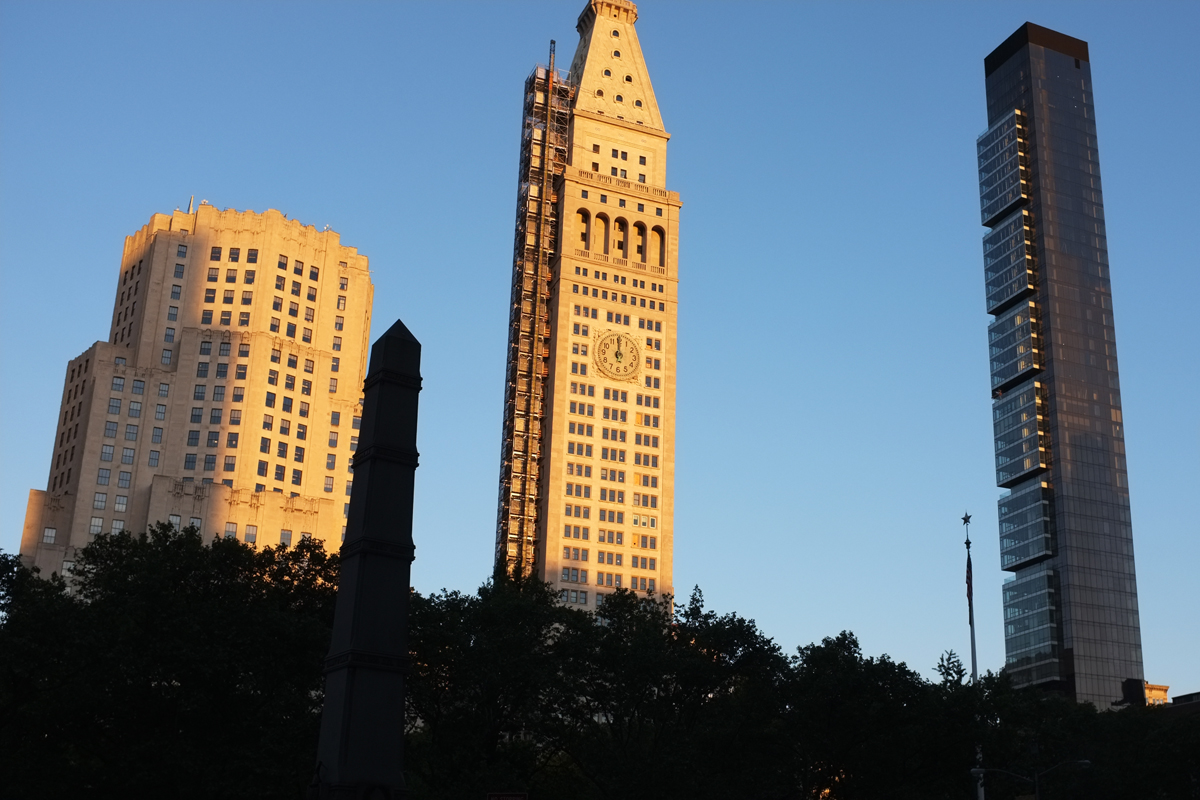 Before it got dark we took a walk to Eataly on the west side of Madison Square Park.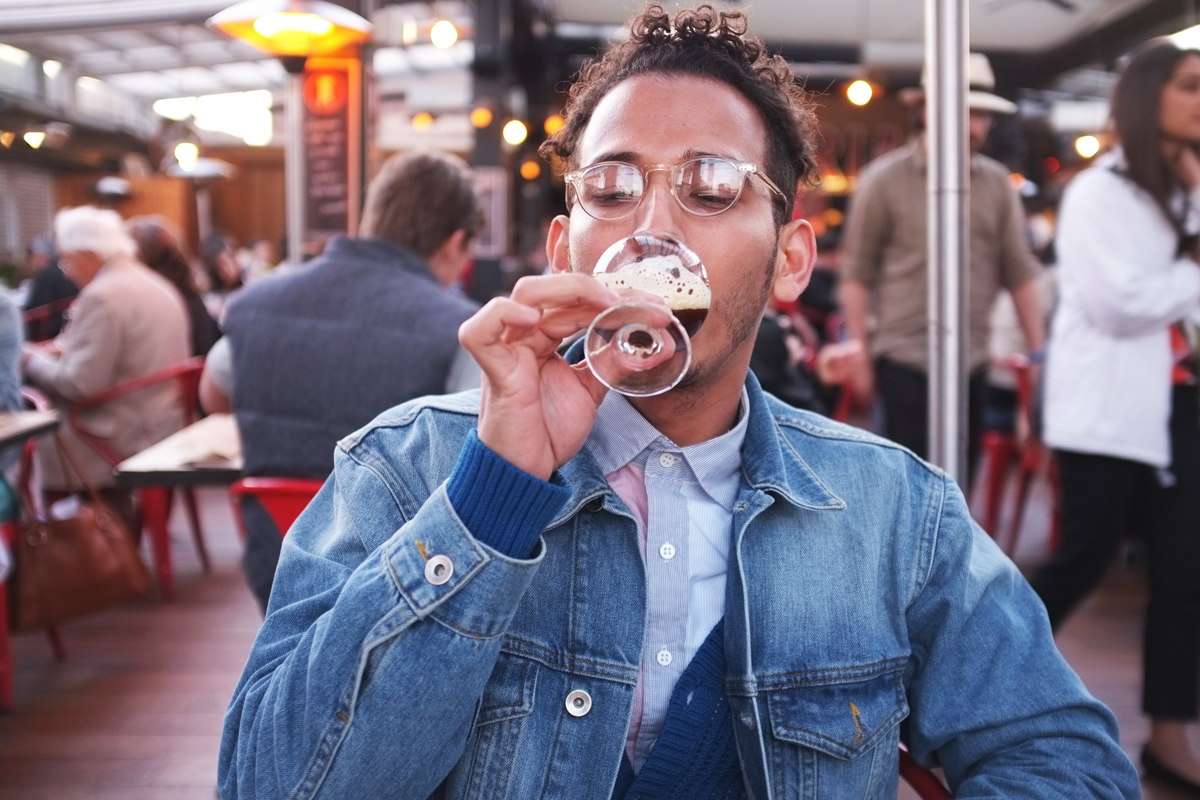 We went up to La Birreria on the roof of Eatly. This is Abi trying one of the restaurant's home brewed beers.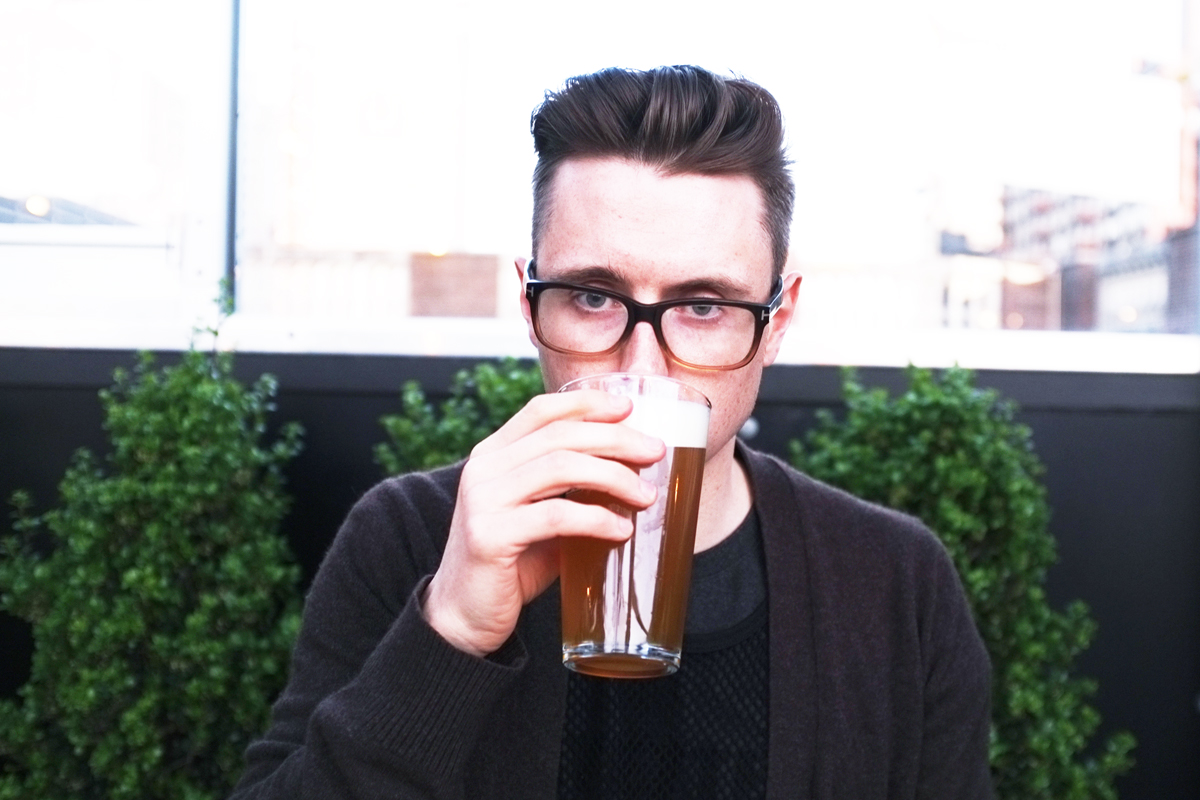 Gulp, gulp, gulp…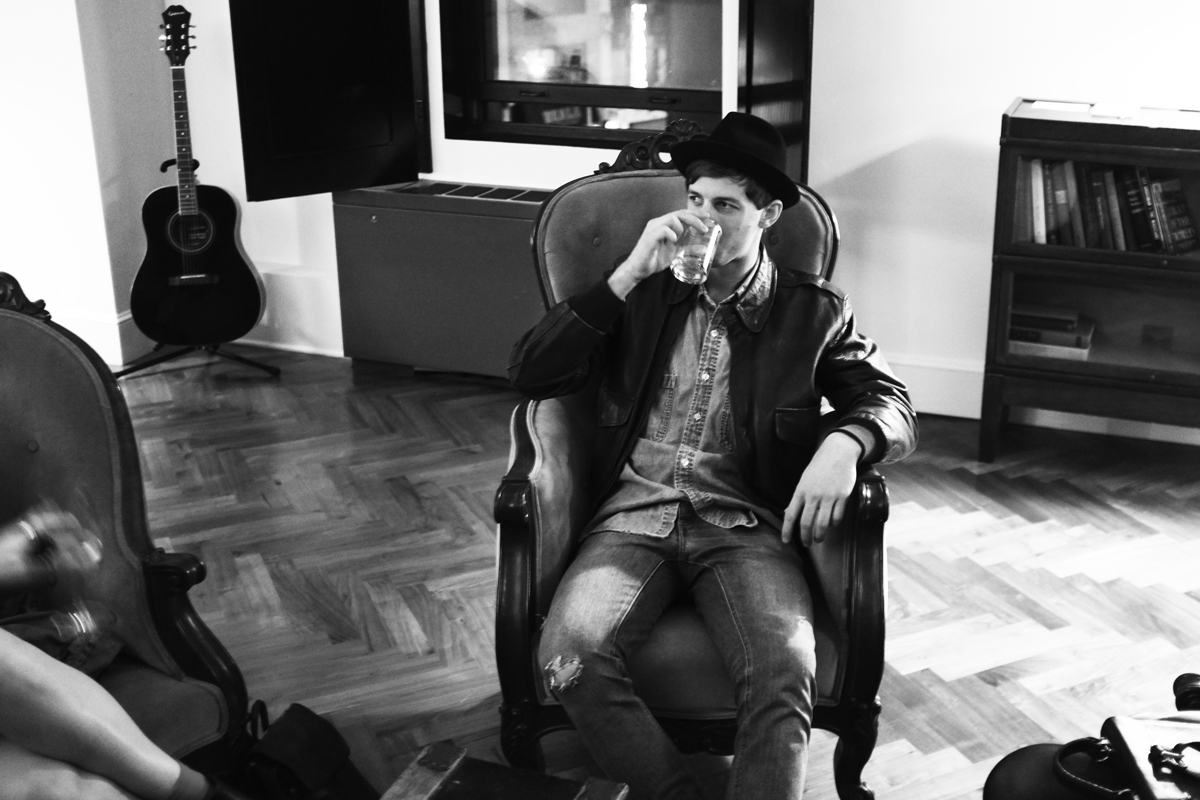 Back at the hotel, we invited a couple friends over for some drinks.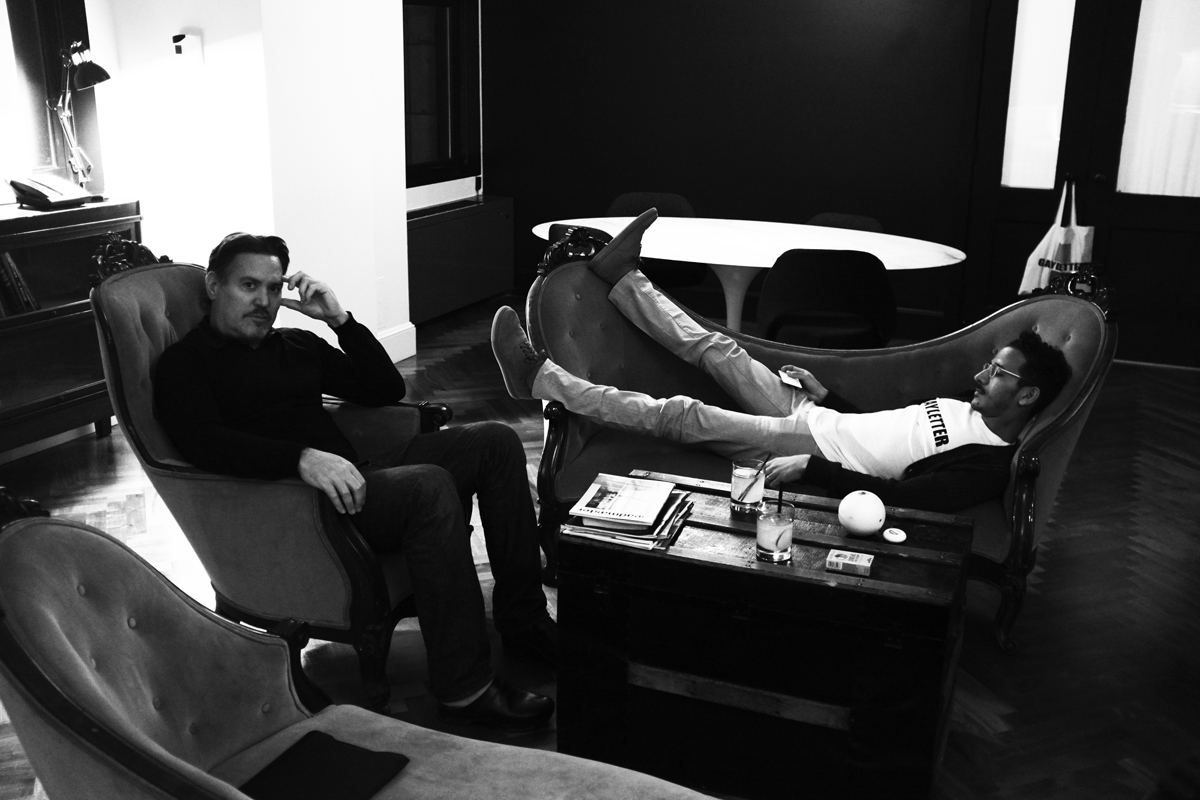 Mossy doing his sexy face.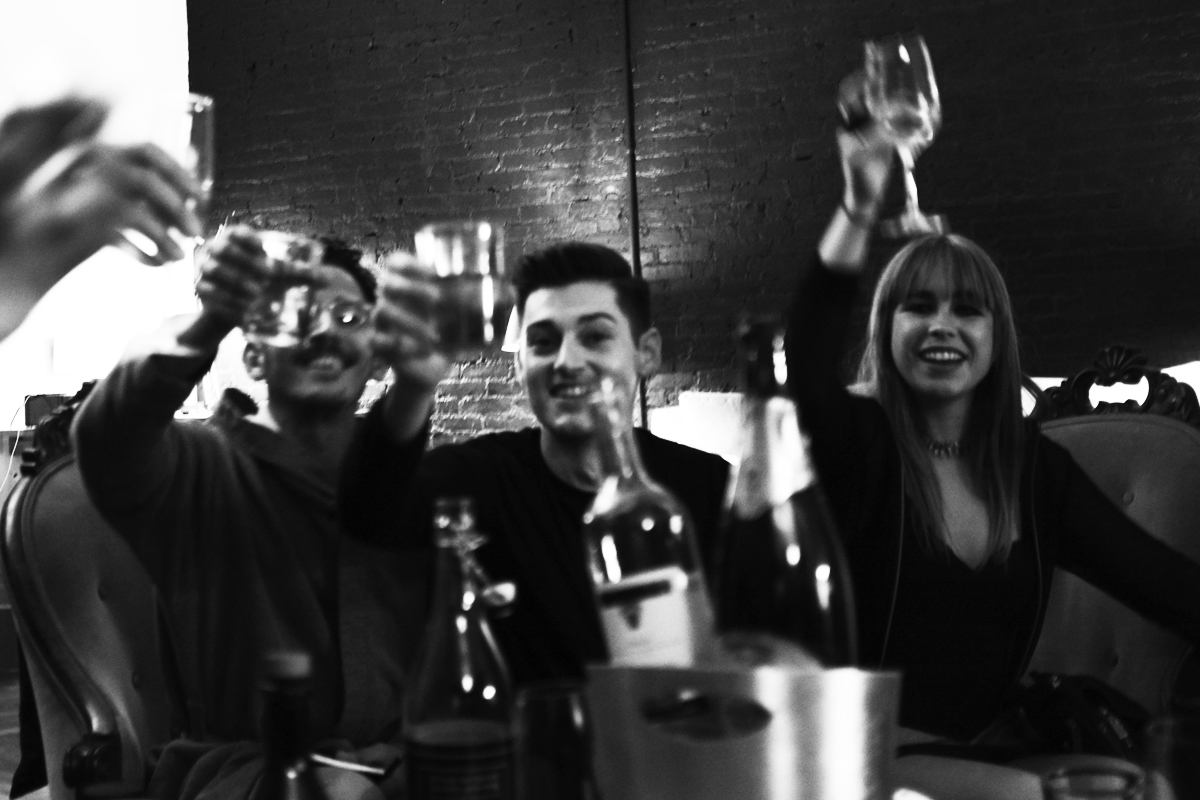 Somehow this photo turned into print ad for Midori.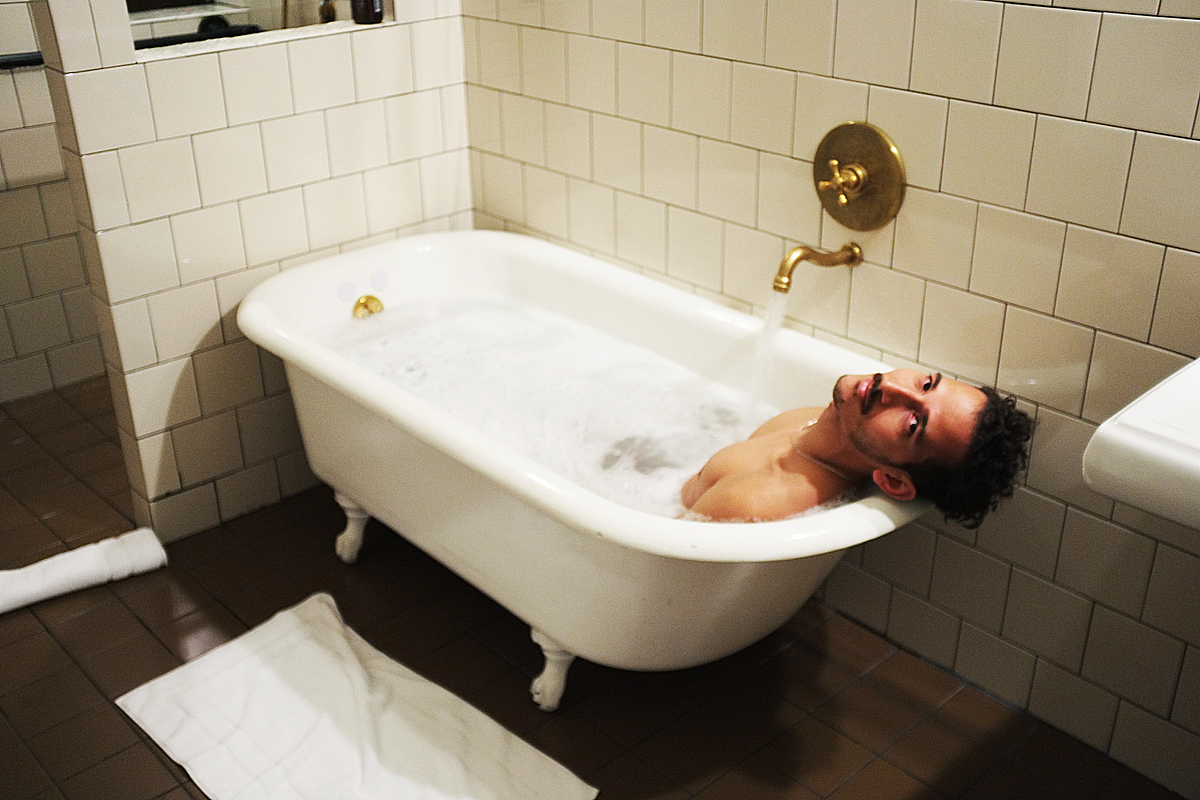 Bath time…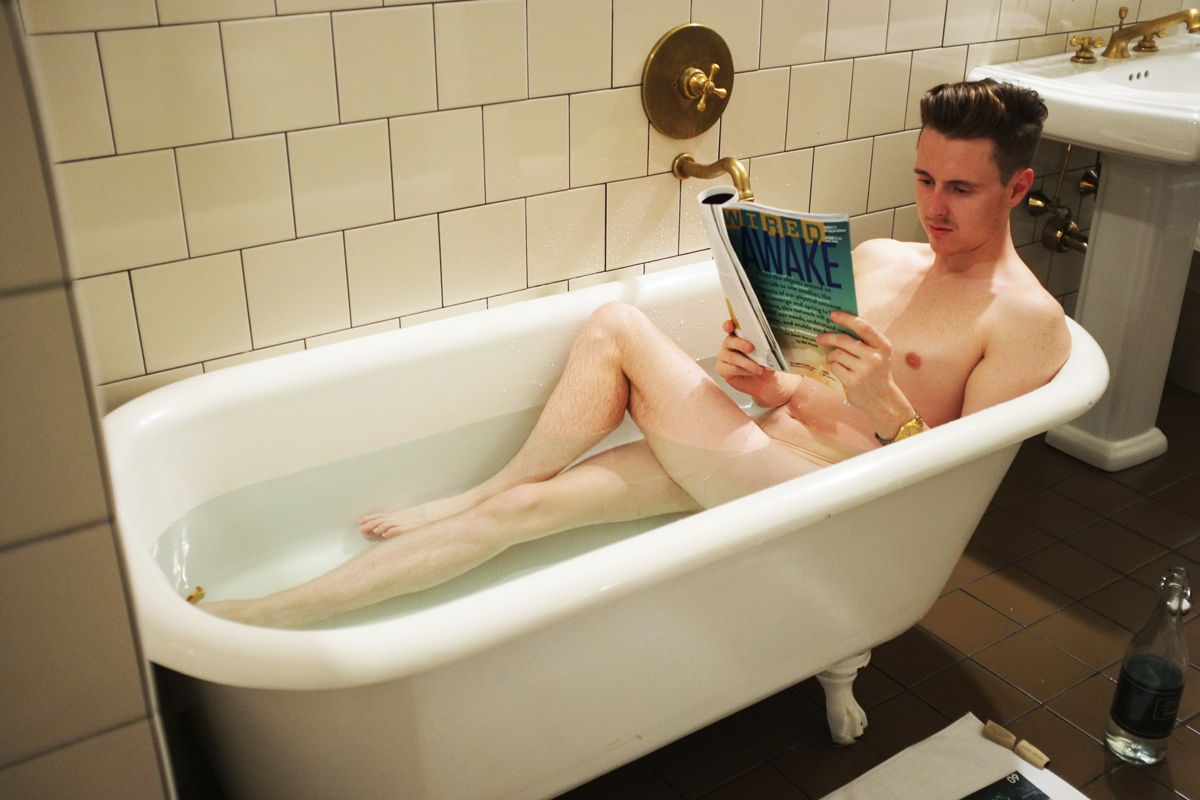 Nothing like reading a magazine in the bathtub, it's just so fabulous. haha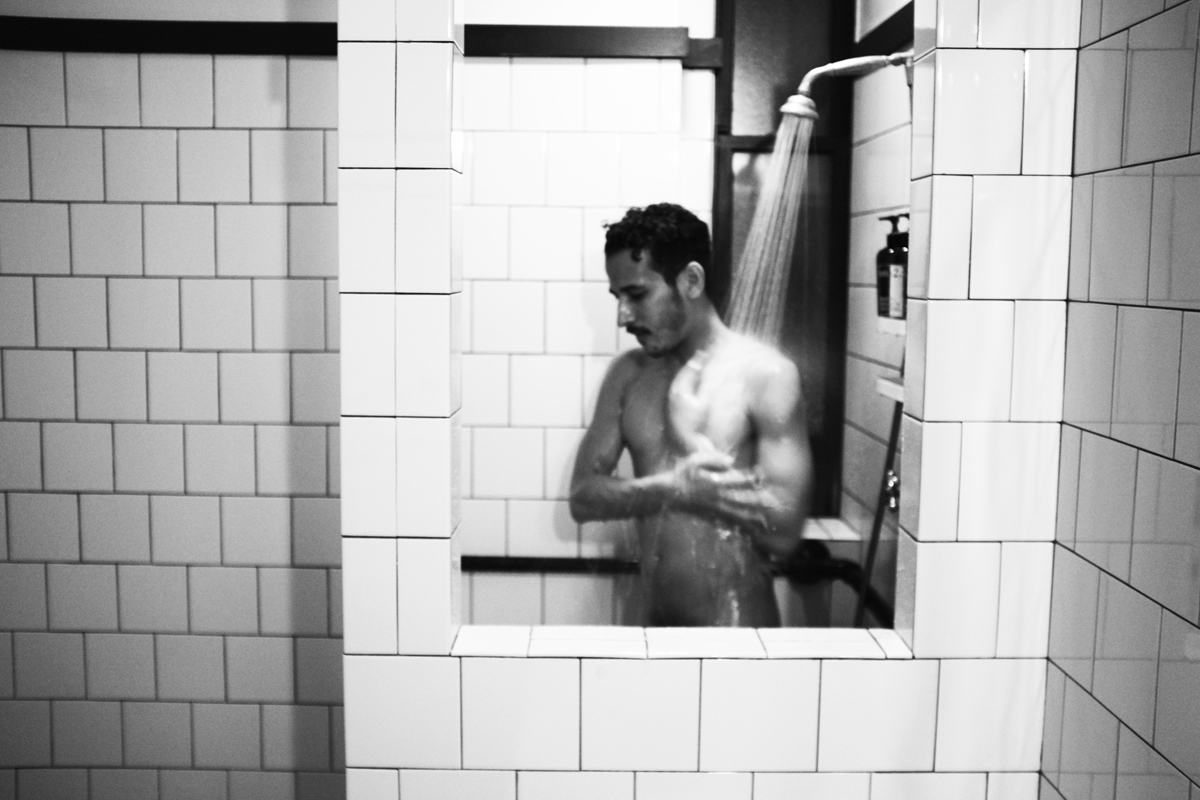 Love a nice shower…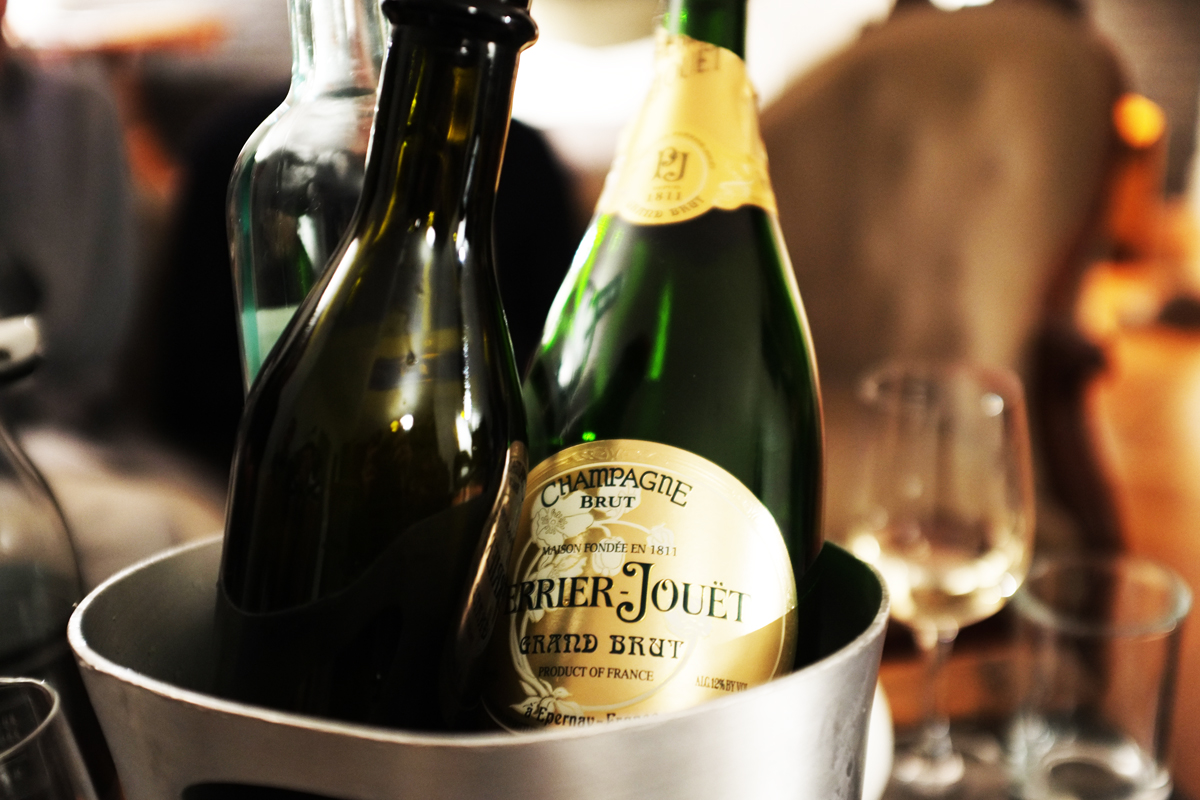 Champagne!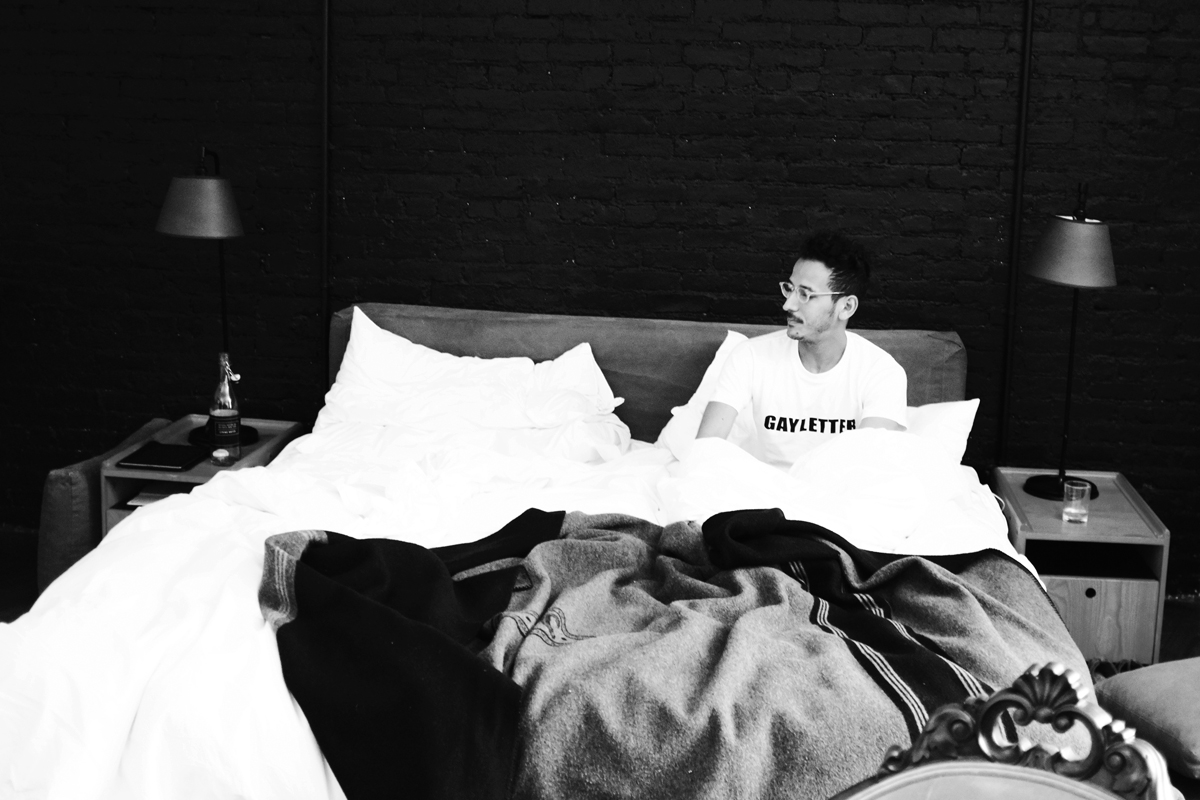 It's hard getting up from such a comfortable and spacious king bed.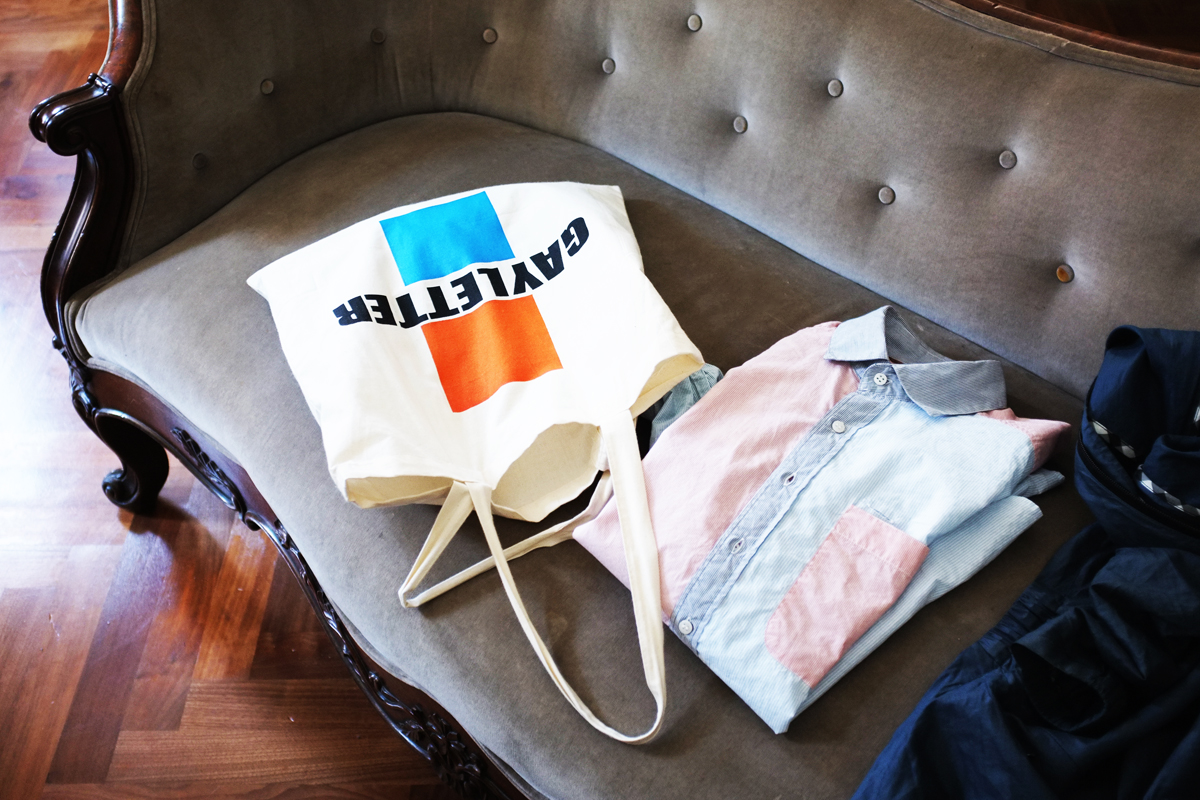 You gotta travel with your GAYLETTER tote, shameless self-promotion is the only way to go.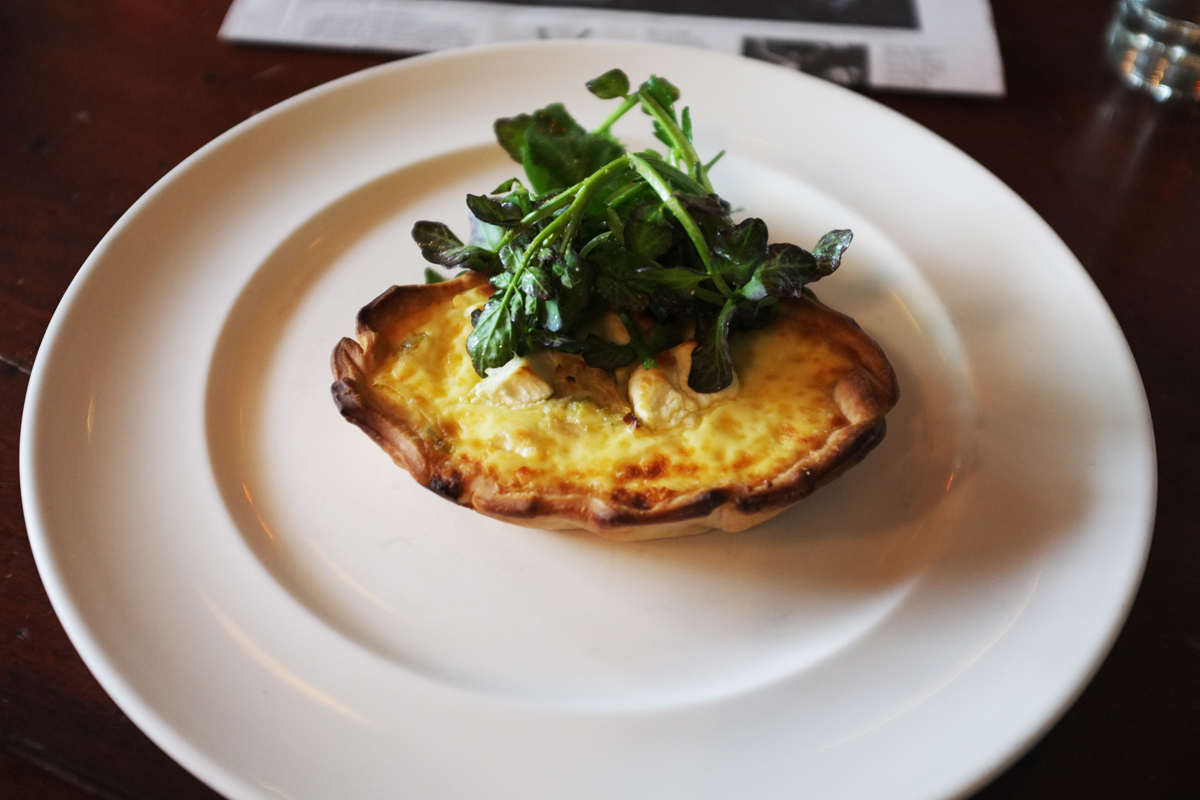 We headed downstairs the next morning for brunch at the Breslin. The food is pretty rich, but after a night drinking, it really hits the spot.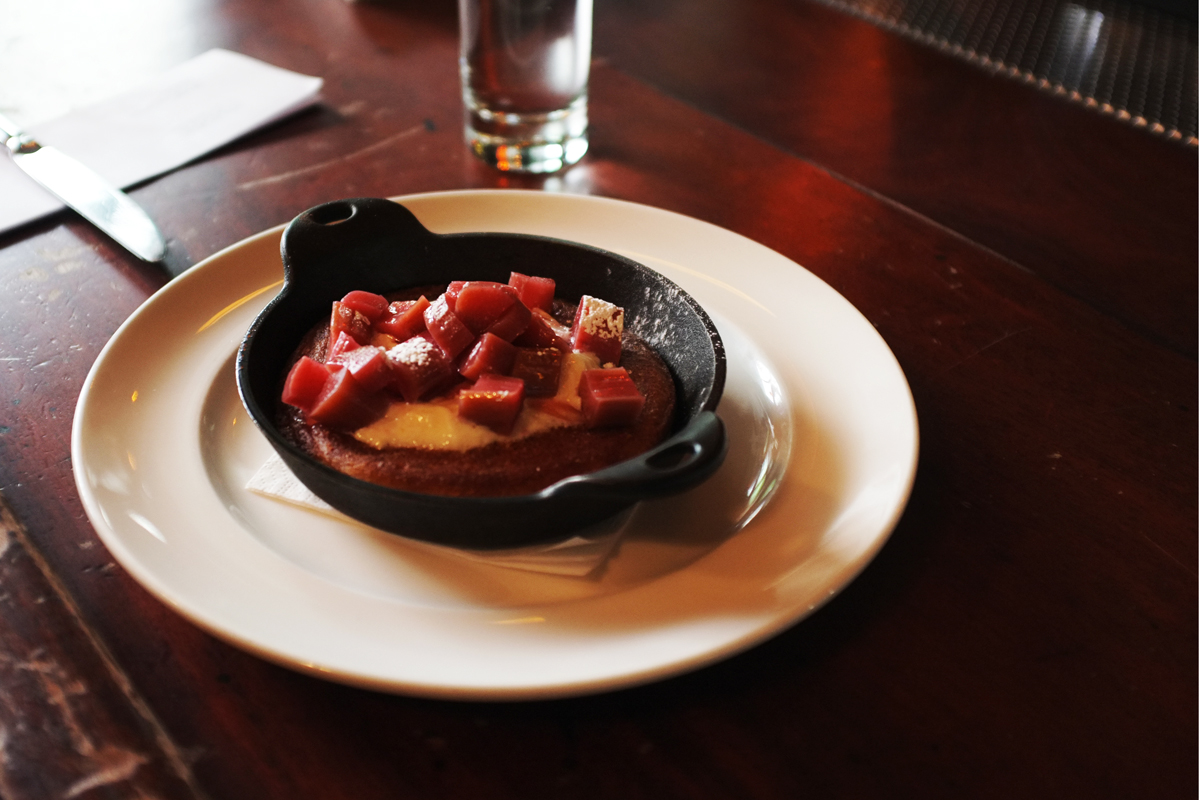 mmm…
Ace Hotel, 20 West 29th Street  New York, NY. Visit the website.