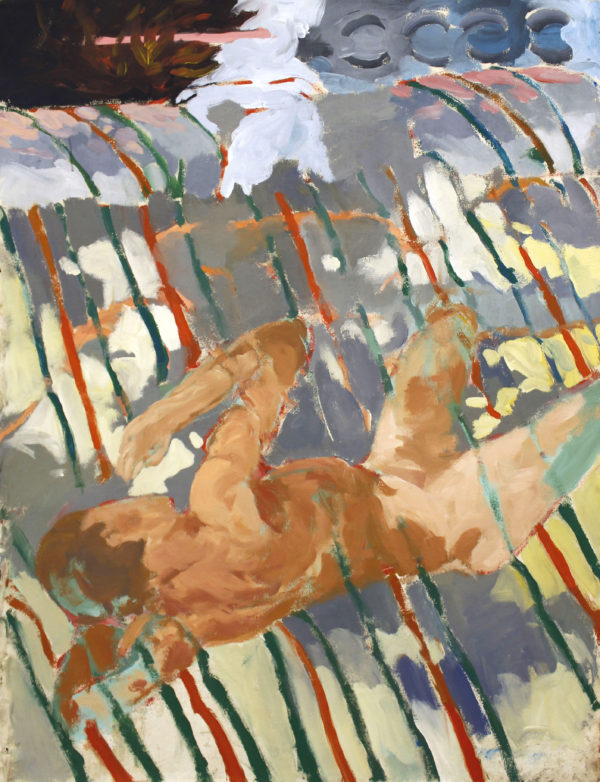 Paintings by João Gabriel
A Permit For That Fire
João Gabriel's paintings deal with queer desire, loss and nostalgia.
If you're in Mexico City, don't miss the solo exhibition of queer Portuguese artist João Gabriel, A Permit For That Fire, curated by myself at Galeria Mascota, on view through July 21st.
Often departing from pre-AIDS, 1970s gay pornographic imagery, João's paintings deal with desire, loss and nostalgia. Disinterested in the contemporary ideals of masculinity and their portrayals, João turned to vintage gay pornography as a source material to address the male form. His near-obsessive revisiting of the pre-AIDS era speaks to a notion of inherited trauma, and a desire to question the boundaries of joy, fear and sexuality in contemporary queer culture.
The paintings, erotic in nature, carry a certain understatement, a suggestive quality that goes beyond the act of representation. Eerie and faceless protagonists merge poetically with nature in João's built environment, projecting cryptic though timeless scenes of fantasy and longing that may speak to a large subset of the queer experience.
A Permit For That Fire features a series of recent paintings on paper and large canvases, which shows different facets of the artist's work. At once seedy and lyrical, the title — a reference to the opening line of vintage porn film Sailor In The Wild — is an ode to the unsteady potential of homoerotic narratives in painting today.