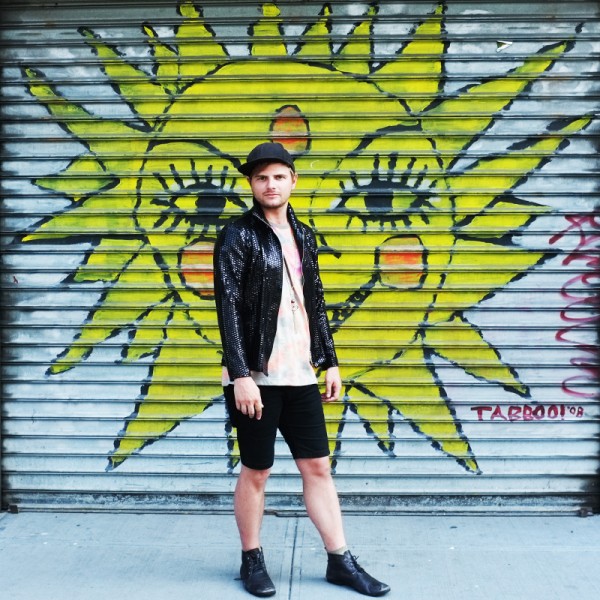 Bradford photographed by GAYLETTER in front of Particiapant Inc. with a mural by artist Tabboo
Bradford gives us a Dirty Look
Bradford Nordeen, the creator of the monthly film series Dirty Looks, is putting together his Dirty Looks: On Location for the second year in a row. There's going to be one film event happening in a different location throughout the city for the full month of July.
It's an awesome opportunity to see lesser known queer films in unexpected places with queer history around the city . We chatted with Bradford about this year's event, Heather Locklear as First Lady and what kind of porn you should read at the beach. Enjoy.
How old are you, what do you do for a day job? Getting things off on a good note, I see! I'm 29. Well I'm leaving for LA tomorrow — I've organized the experimental sidebar of Outfest — so, curating for other people. Also, writing for publications and a little freelance marketing on the sly.
How did you come up with the name 'Dirty Looks'? It's a great bad-era Diana Ross song. That simple. I was thinking about a name that referred both to queerness and watching and it just popped into my head. Go with it, you know?
Did you start this film series by yourself, how did you get the idea? I did. I was on holiday in California one summer and showed a film program which caught the attention of Robert Smith, who was a director at Envoy Enterprises at the time, and he invited me to do that program here. I guess in conversation with him, I realized there wasn't any regular programming like this, year round. But things really got started when Lia Gangitano offered us what is still our home base — Participant Inc.
When did Dirty Looks: On Location start? It started last year. The monthly is normally at alternative arts spaces/churches. But then we did an 8-date winter tour at more institutional spaces — like, one was at 2PM on a Sunday — which caused us to want to push everything in the other direction – wanted to make it about bars and queer social spaces, you know? Sweaty, summery, social…
Did you study film? I did! In undergrad I was making video installations. But then I stopped making work and went to grad school for cinema studies in the UK.
How many films do you watch a week? That depends what I'm working on. It could be like 5-10. But, I actually don't watch a ton of experimental films, week-to-week. On my downtime, I watch a lot of horror movies, popcorn movies.
What's your favorite film? 'Safe' by Todd Haynes
What's the biggest challenge in creating "queer interventions in New York City spaces"? Organizing so many moving parts. Getting really strange venues to call you back. Going into meetings with exclusive spaces where no one got the memo that you were planning to show vintage porn. That sort of thing.
What keeps you going? The excitement when people discover something new! It's a lot of work to do 31 screenings in a month, but like, recently the vibe of 40 anarcos at a feminist books store watching radical queers blow up the twin towers ('Born in Flames' at Bluestockings) or getting a capacity crowd of gay guys of all ages for the first hardcore gay porn at a Williamsburg video shop ('The Back Row' at Videology) — when that  energy fills a room, it's all worth it.
Do you watch pornography? Sure! Old and new. And, thanks to my assistant director, who shows a lot of vintage gay porn for the series, I'm now on EVERY catalog mailing list. Great beach reads…
What is your favorite queer film? I could never… can I plug two amazing 70s German films that I'm showing on Fire Island, instead? 'It Is Not The Homosexual Who Is Perverse But The Society In Which He Lives' by Rosa Von Praunheim (shown with Fire Island Artist Residency August 15th at the Cherry Grove Community House) and the lesbian pirate epic 'Madame X: An Absolute Ruler', Ulrike Ottinger (with Fire Island Pines Performance Series August 17th on the Pines helicopter landing platform). Those spring readily to mind, but I can't really play favorites…
What was the first queer film you saw? I watched 'My Beautiful Launderette' with my mom when I was REAL young and I remember getting pretty pre-pubescently hot and bothered.
Who's your biggest inspiration? Cookie Mueller
Spielberg or Cameron? Cameron. For Aliens alone.
What decade had the best queer cinema? The 90s. Everyone was angry and political and the independent film market was at its peak. Either that or the avant-garde of the 1960s, where queer filmmakers were re-performing old Hollywood from their childhoods and completely dismantling it in extreme and amazing ways.
What directors today do you admire? I've always loved Catherine Breillat, as a feature filmmaker — Pedro Almodovar, Claire Denis, Charles Atlas, Bruce LaBruce, Travis Mathews. Experimental, I think Michael Robinson is AMAZING (and you can watch most of his stuff on his website), Chris Vargas, Luther Price and Stephanie Barber.
Name the lead actors, director and location for your dream movie? I actually have a dream movie already planned out with a very close screenwriter/playwright friend — Sharon Stone and Demi Moore star, alongside Ray Liotta, Denise Richards, Michael Madsen and Wanda Sykes, Milla Jovovich and Faye Dunaway give cameos, and Heather Locklear plays the first lady. It's a gritty NYC cop drama that will serve as Paul Verhoeven's comeback vehicle (even though it's kind of Lee Daniels casting). But I have to write it first…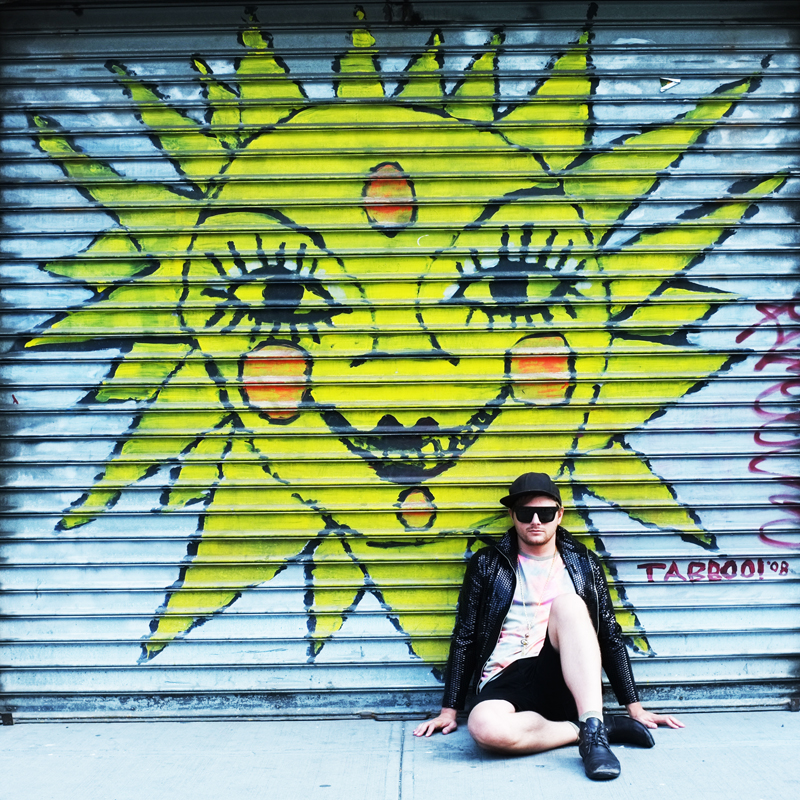 Check out the full calendar of this year's Dirty Looks On Location.