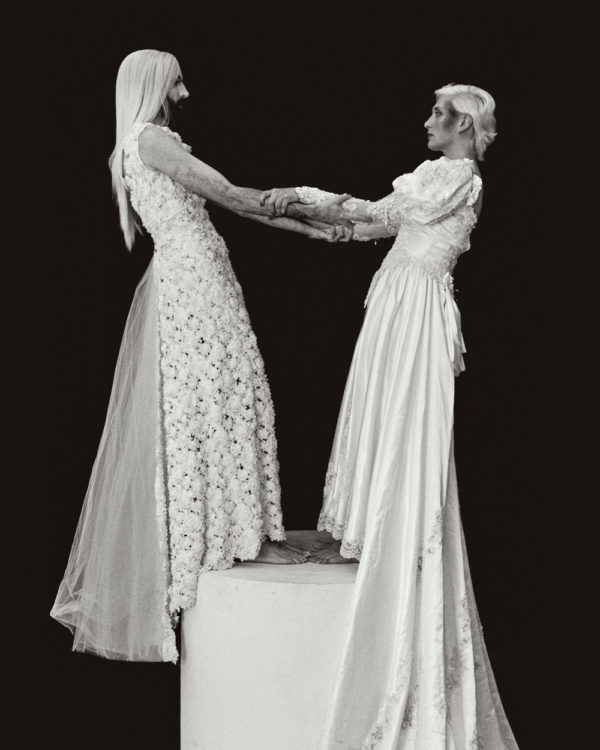 PHOTOGRAPHY BY OLIVER MINT | STYLING BY JUAN DAVID MOYA | BEAUTY BY CESAR NIEVES
Photographer Oliver Mint in Bogota
Mint introduces us to some young, queer beauties in the Colombian city described by his crush as a 'big gay Latin American Berlin.'
The photographer Oliver Mint ended up in Bogota because of a crush — Daniel, a Colombian boy he met in NYC about 4 years ago during his trip to the city. Daniel described the city of Bogota as "a big gay Latin American Berlin," since that moment Oliver wanted to visit and possibly find him again… He planned to visit Bogota for a month and ended up staying for six months. He told us that he fell in love with everything and everyone. I think Oliver really enjoyed his time there.
Oliver knew that he wanted to do a project in Colombia with queer people, but he wasn't as keen to reach out to anyone until he visited Manuela Pizzarro's studio back in July. "She is a costume designer from Bogota and at the time she was selling off all of her archive — racks and racks of about 200+ pieces of clothing because she was moving to Mexico City." The concept for this shoot came about after spending the afternoon shopping in her airy colonial style studio, he knew he had to shoot everyone in that space with her clothes before she moved.
Manuela is also part of the cast of people that he photographed for this series. "I cast this group of people because there was something about each one of them that felt cool/interesting to me. Also, maybe I subconsciously connected with the way they presented themselves on social media. They are a mix of artists, drag performers, models, writers, singers, students, activists etc., but most importantly they are all queer as hell!"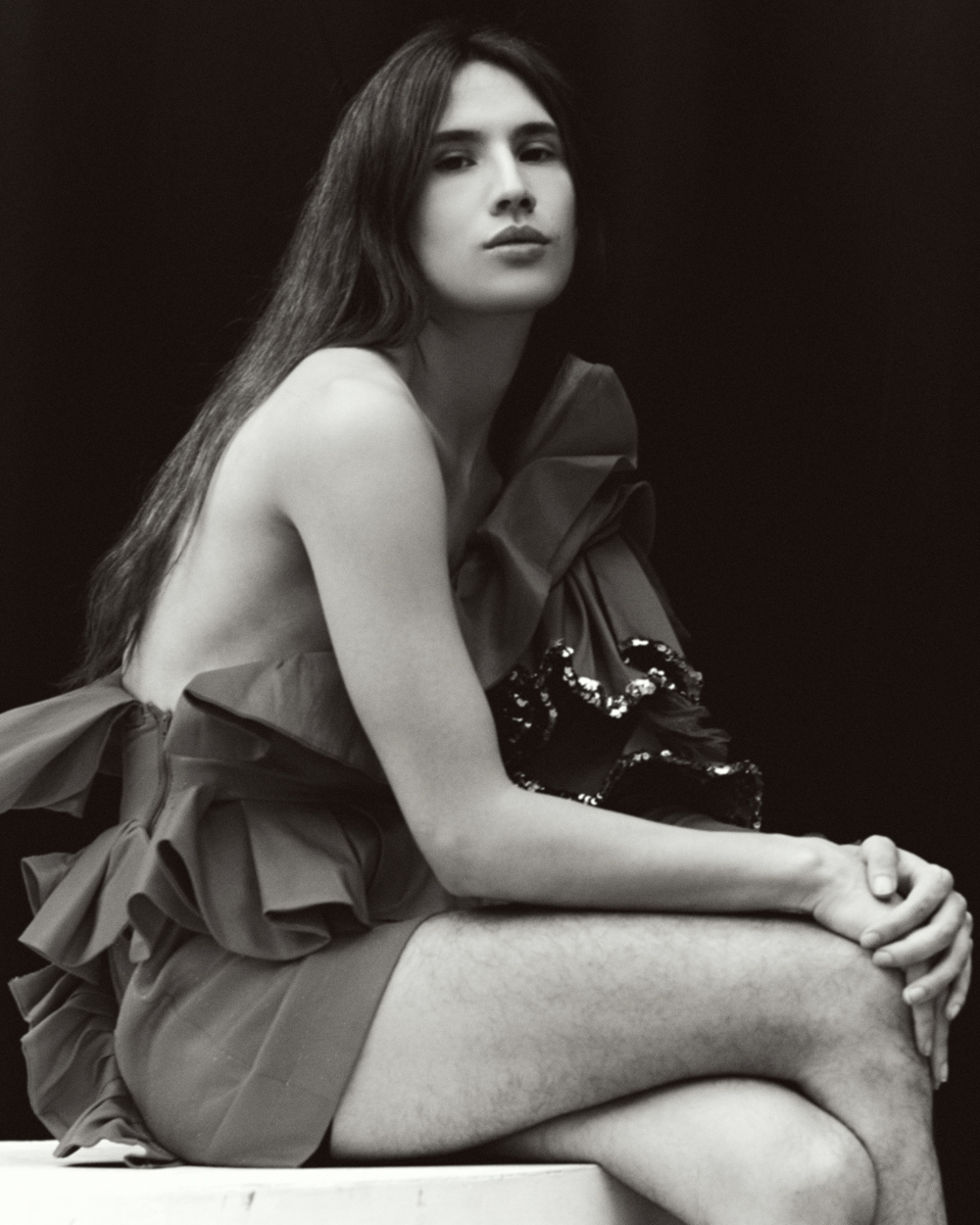 Will is a 24 year-old fashion designer who was born and raised in Bogota. On a Saturday night you can find him in the 80's room at Theatron, a huge gay club there. Will looks for acceptance in a party — to feel like he can dance and not be judged, can kiss someone and not be judged, can cry and not be judged. His advice for younger queer people growing up in Colombia is to be brave. He says, "We are the ones setting the rules and standards for ourselves and others coming after us. Love, respect, and courage are the leading way to a healthy, thriving society." He's inspired by Miley Cyrus, because she's unapologetically herself and supports causes in favor of animals, the environment, and the LGBTQ+ community. Will finds confidence sexy, and his favorite place in the world is his home (he's a Cancer, so that might be why). In his partners, he looks for someone who can make him laugh and who can deal with his mood swings. What excites Will most about the present is the power of the internet — that it's possible to find support and love from people all over the world in an instant.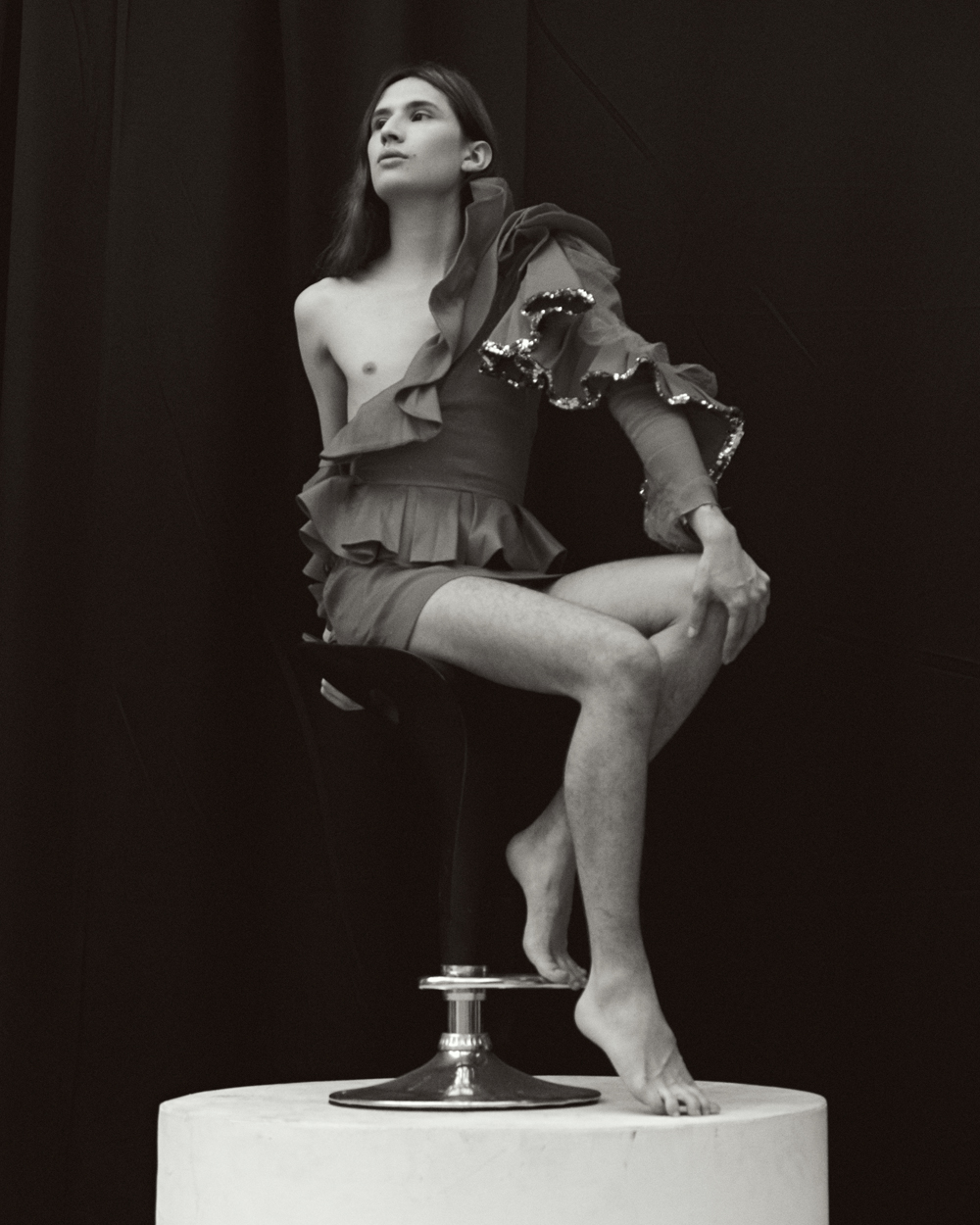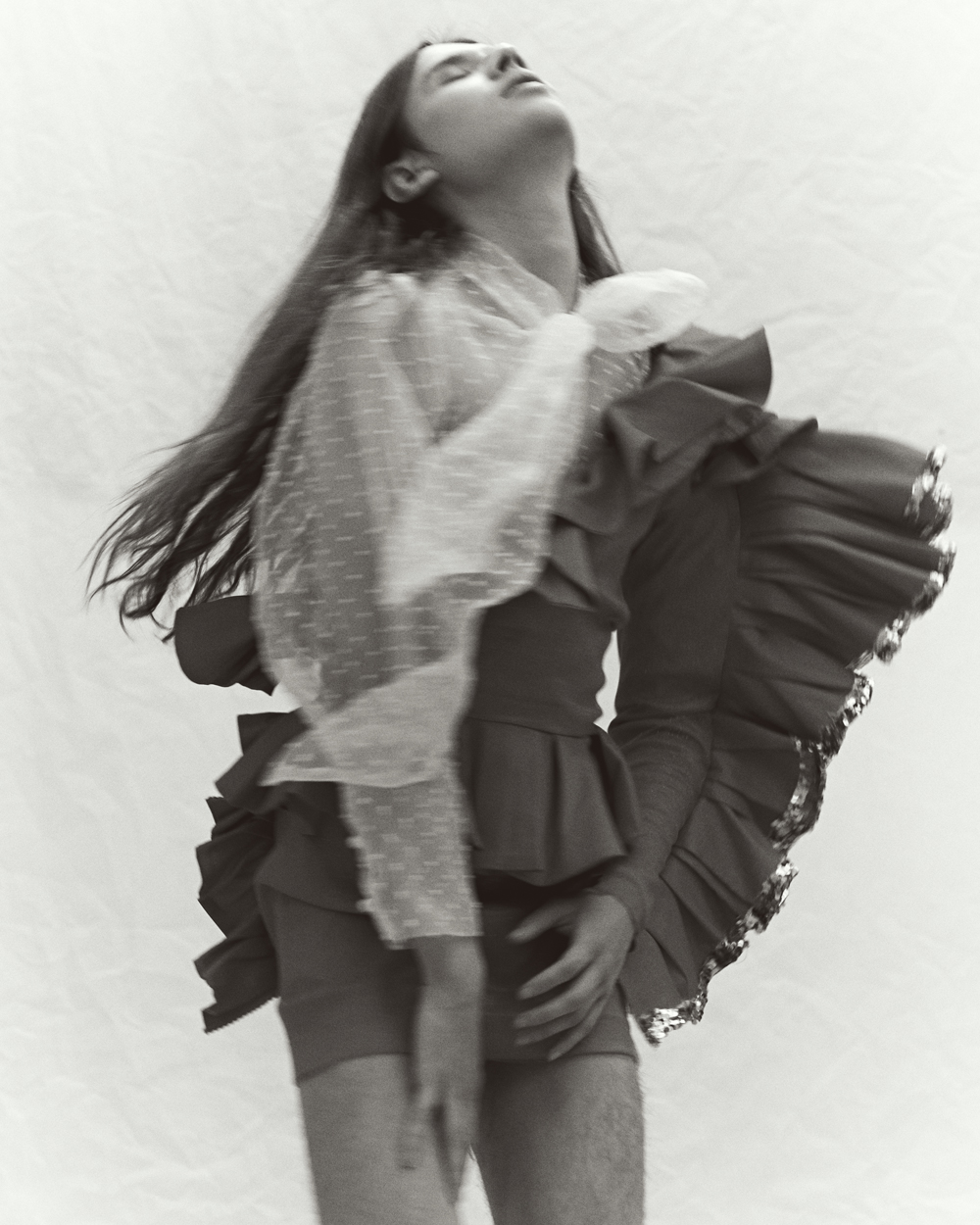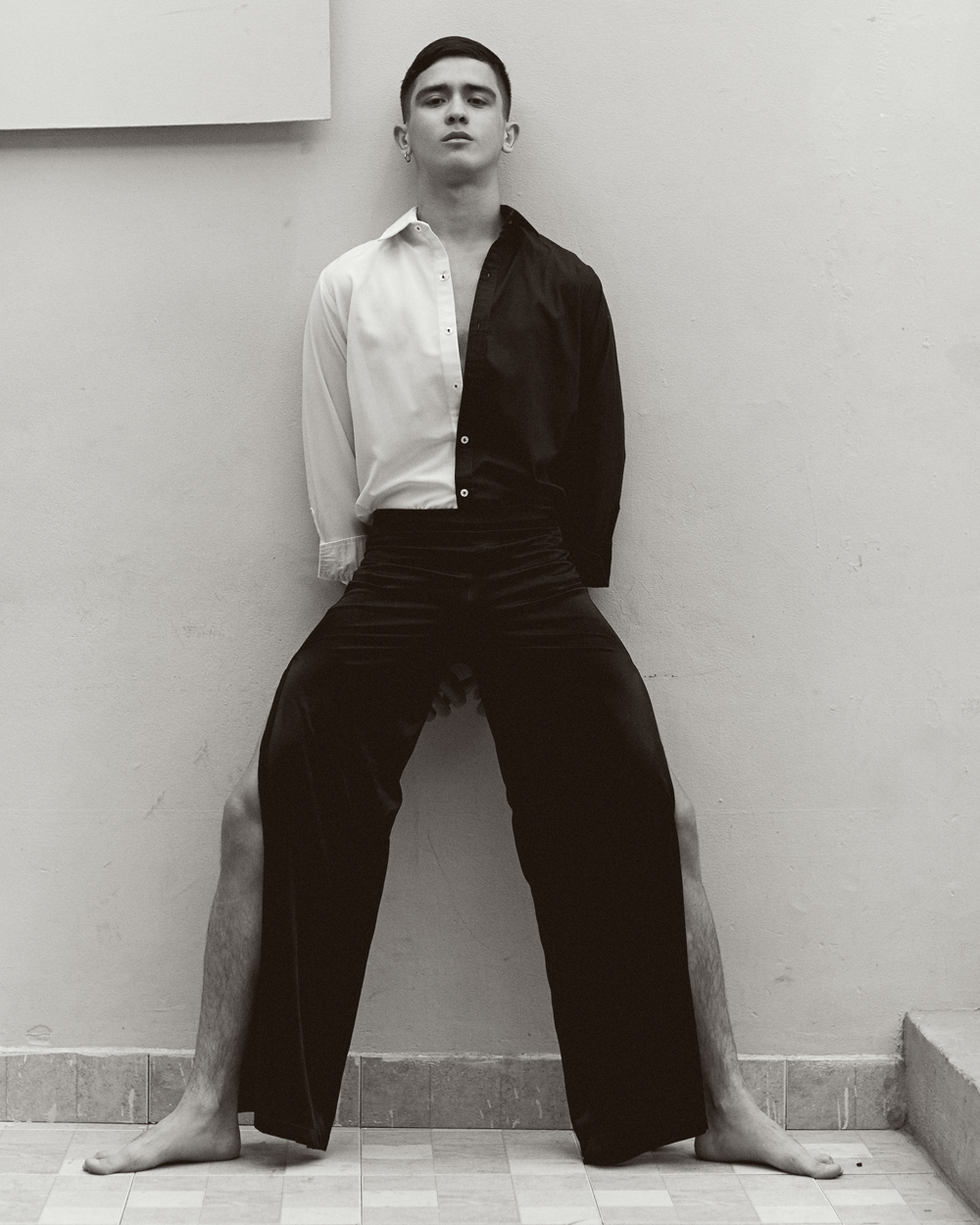 Leonardo Fajardo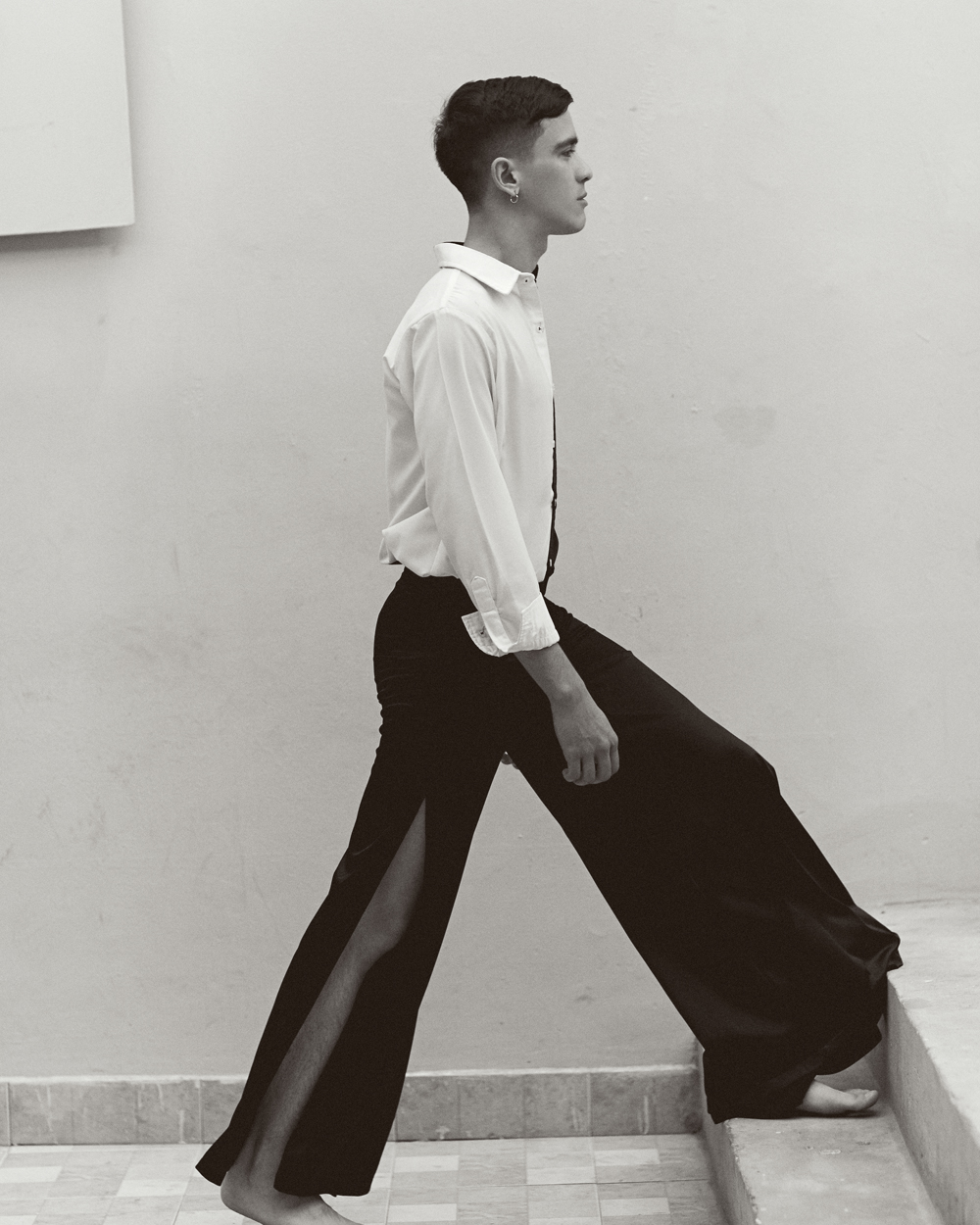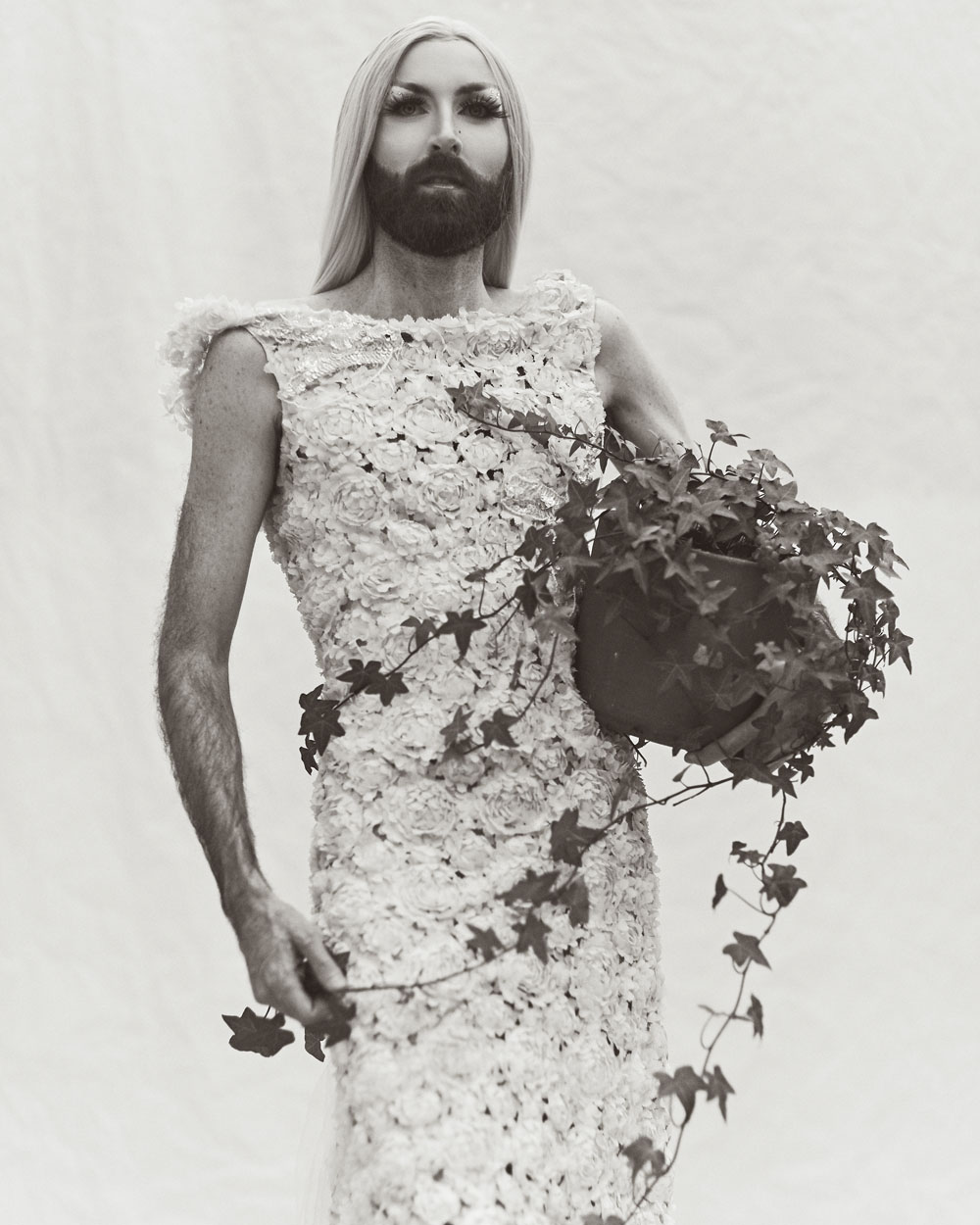 Martin is a 34 year-old architect, interior designer, and drag queen (when in drag they go by Martinique). They've lived in Bogota all their life and on a Saturday night they're likely to be at a friends place having drinks. They like to dance at parties, but don't consider themselves "good" by Colombian standards. Martin thinks the most underrated food is artichokes, and a trend they could do without is shoes without socks. Their favorite place in the world is Stockholm, because it's the perfect mix of city life and nature. In their partners, Martin looks for uniqueness, self-confidence, and humbleness. They think it's sexy when their partners are sexy and don't know it. They believe that Colombia has become more welcoming to the queer community, especially Bogota and Medellin given the growing queer scene there. Their advice to younger queer people is to "Be themselves and find their place amongst friends who love them!"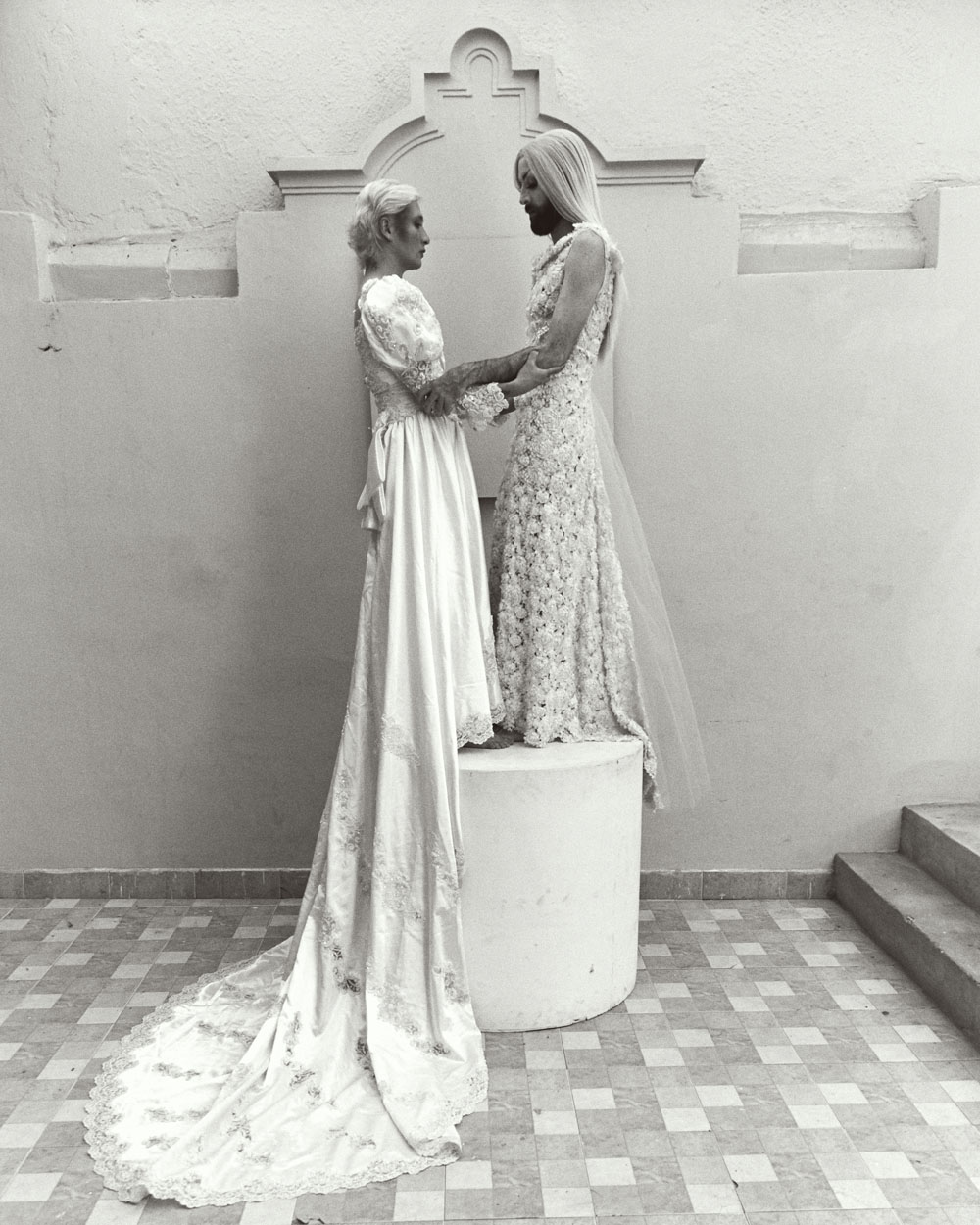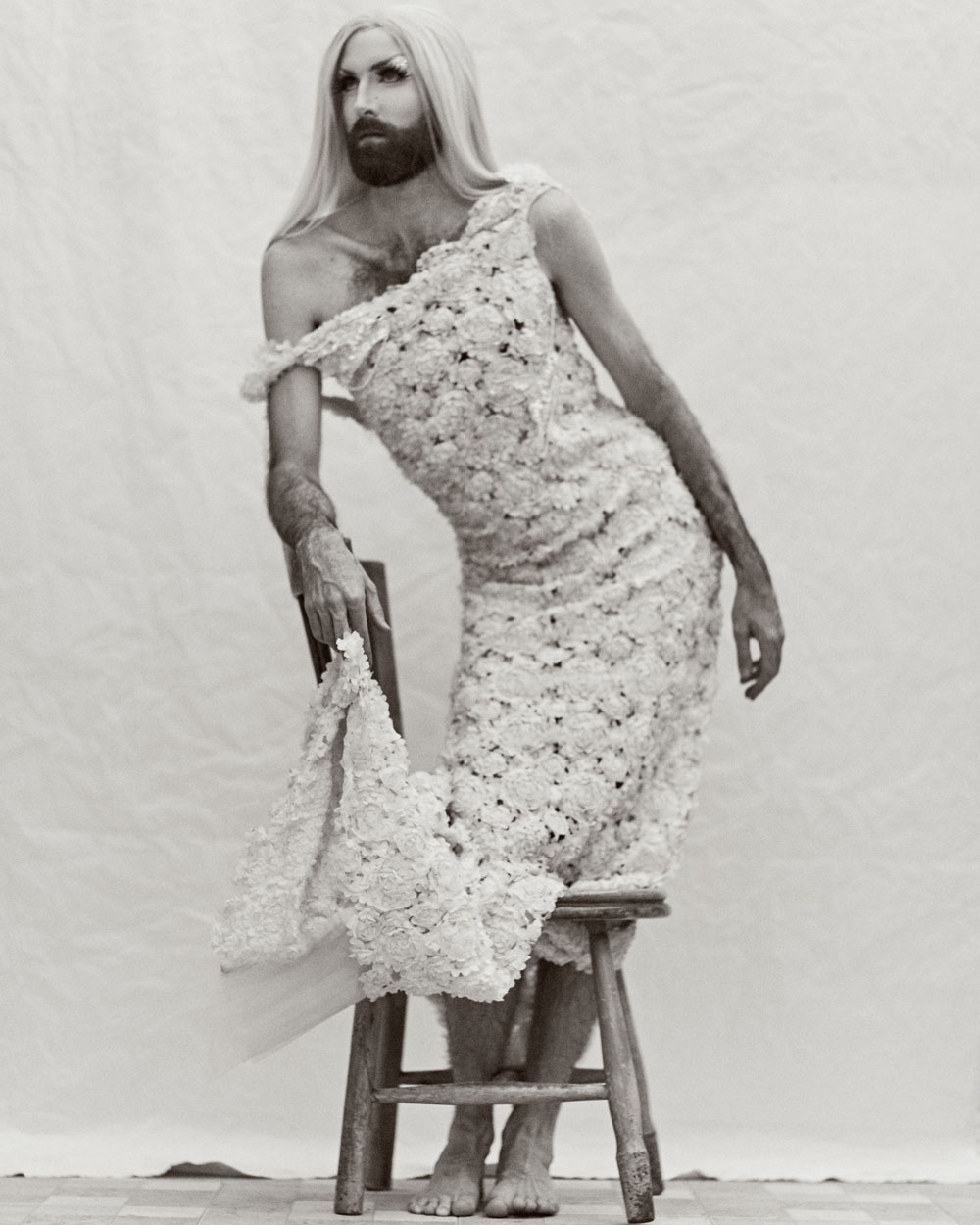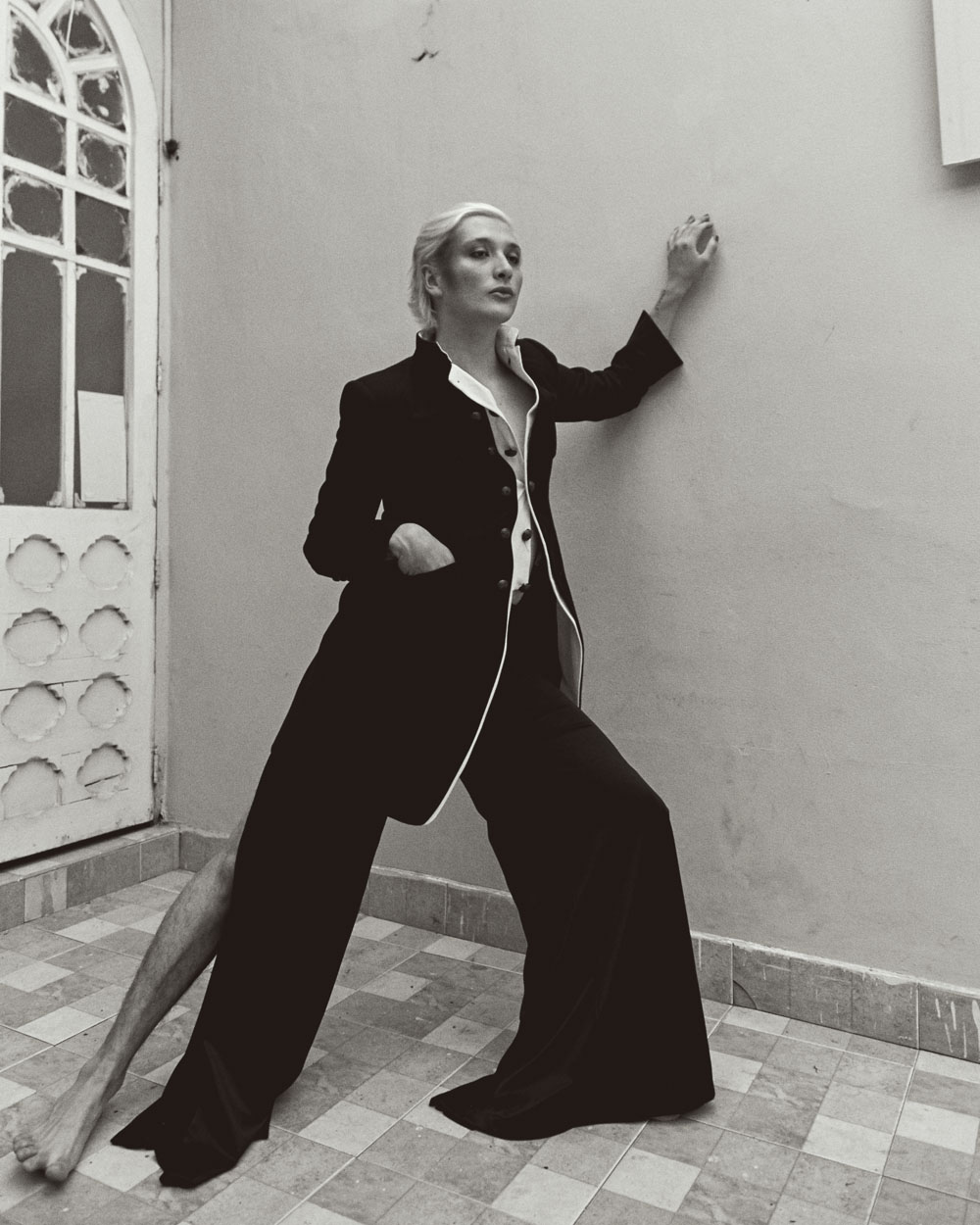 Ladyhunter is a 28 year-old "faggot artist" whose lived in Bogota for 16 years. On a Saturday night you can find her working at a party as a DJ or a dancer, but some nights she prefers to stay home and hangout with her husband. Ladyhunter's ideal party creates an environment where she can find connection with other people on the dance-floor. Her favorite places in the world are places that have water, and she thinks the most underrated food is vegetarian food. Ladyhunter says that Colombia is a country with serious economic inequality that is hostile toward minorities. And she doesn't just mean queer people, she's talking about women, black people, immigrants, farmers…the list goes on. Her advice for young queer people is to make friends you can trust, create with, dance with, and fall in love with. Look for love, and not just romantic love, but love in your family and friends, love at parties, love in art, in nature, in drugs, in food.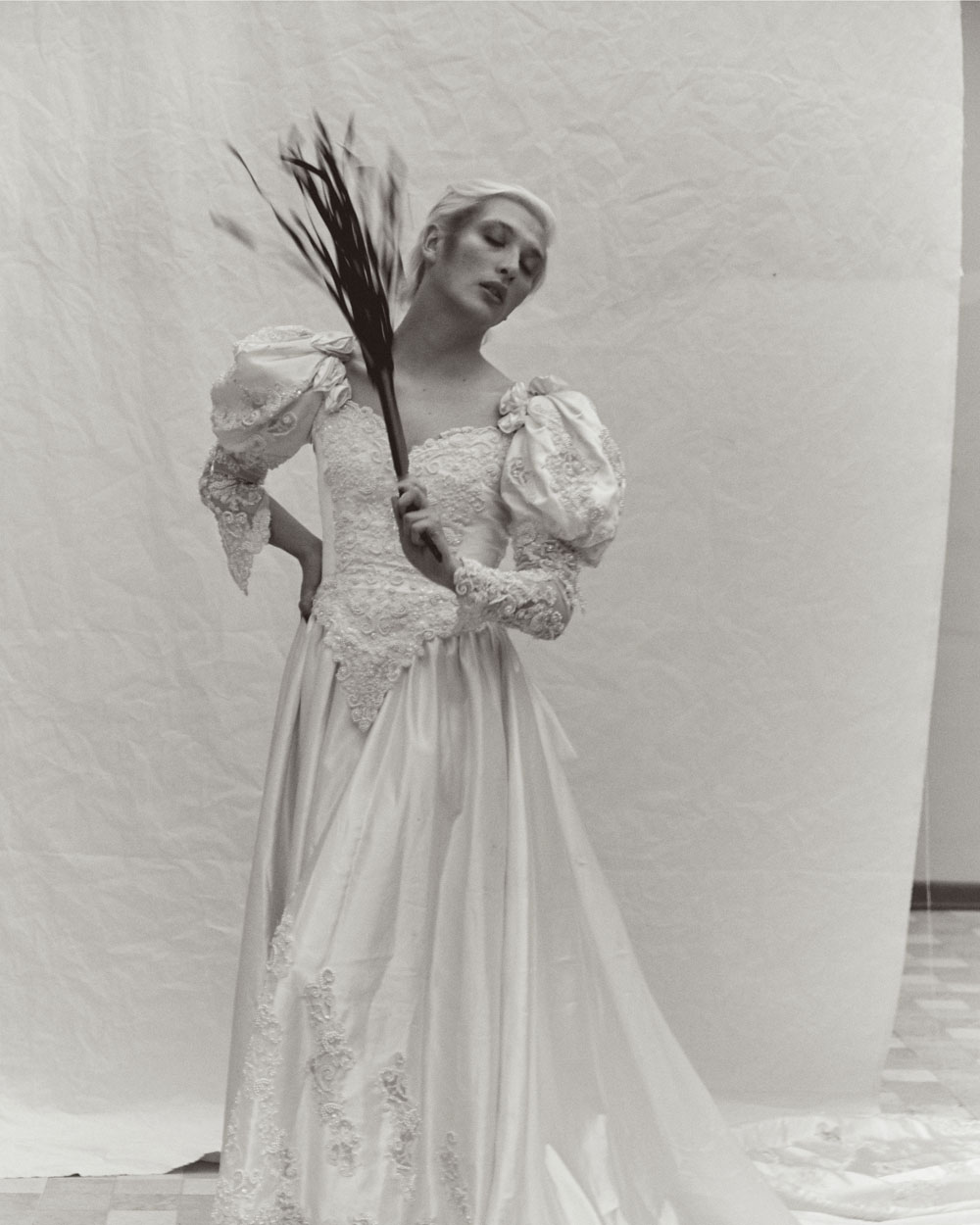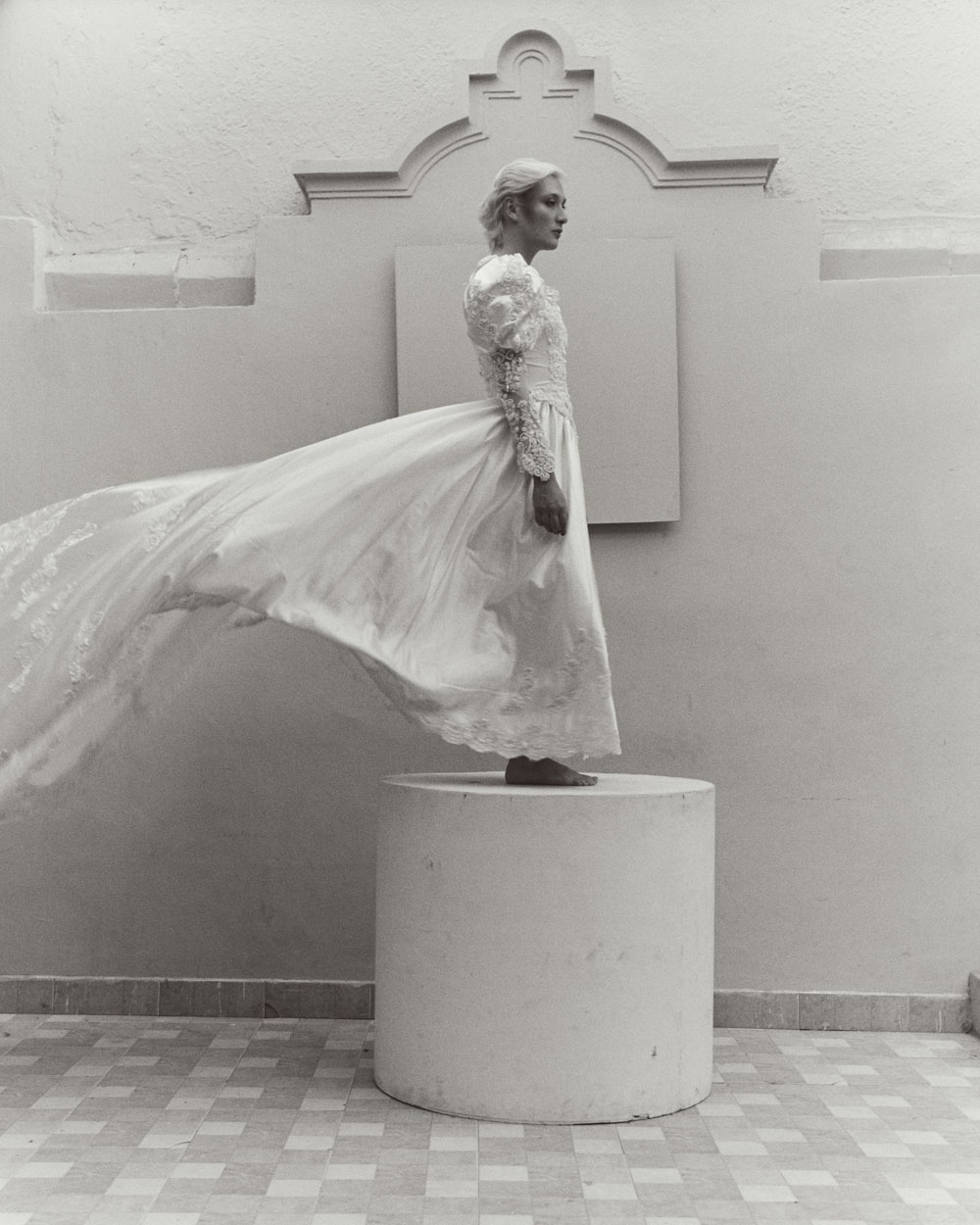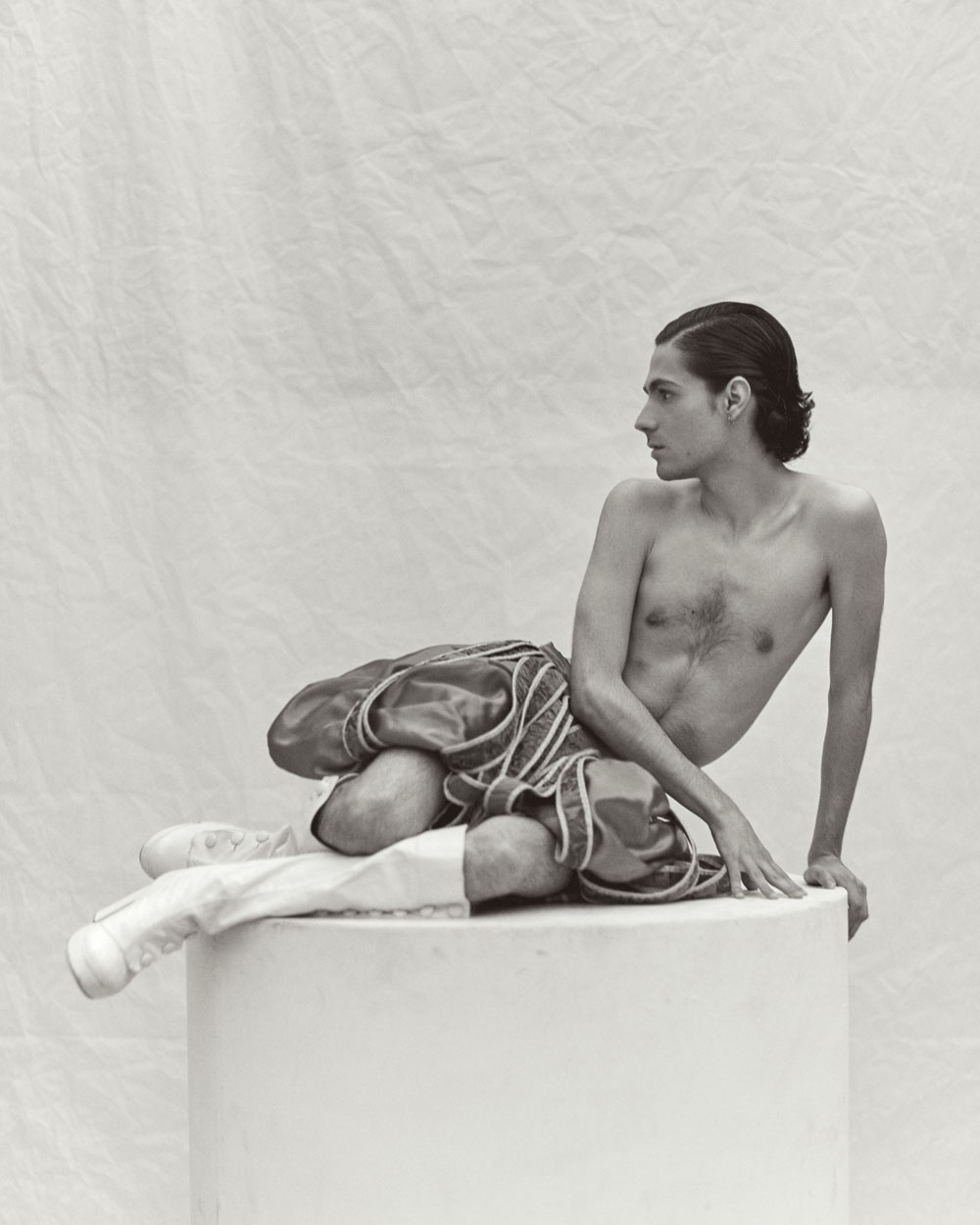 Nicolas is 21 and loves performing and designing. He's lived in Bogota most of his life, and on a Saturday night you can find him on the dance-floor. We asked him if he was a good dancer, but understandably he finds the words "good" and "bad" overrated, especially when talking about something like dancing, which involves self-expression. "If you love it, you love it," he says, "And I love to dance." Nicolas looks for a good time as well as creative and personal inspiration in a party. He's inspired by people who are artsy and genuine. He loves Lady Gaga, especially her older music. His favorite place in the world is Green Park in London because it's got a cool and relaxed mood. In his partners, Nicolas looks for the "Three F's: Fun, Fellowship, and a good Fuck." Though the Three F's are paramount, simplicity and humbleness are also important to him. He thinks that personality and a pretty smile are what makes someone sexy. Nicolas' advice for young queer people is to avoid being afraid of being yourself, to explore the richness and versatility of our culture, and to find your own way to own it. What excites Nicolas about the present is how freedom and empathy are spreading around the world.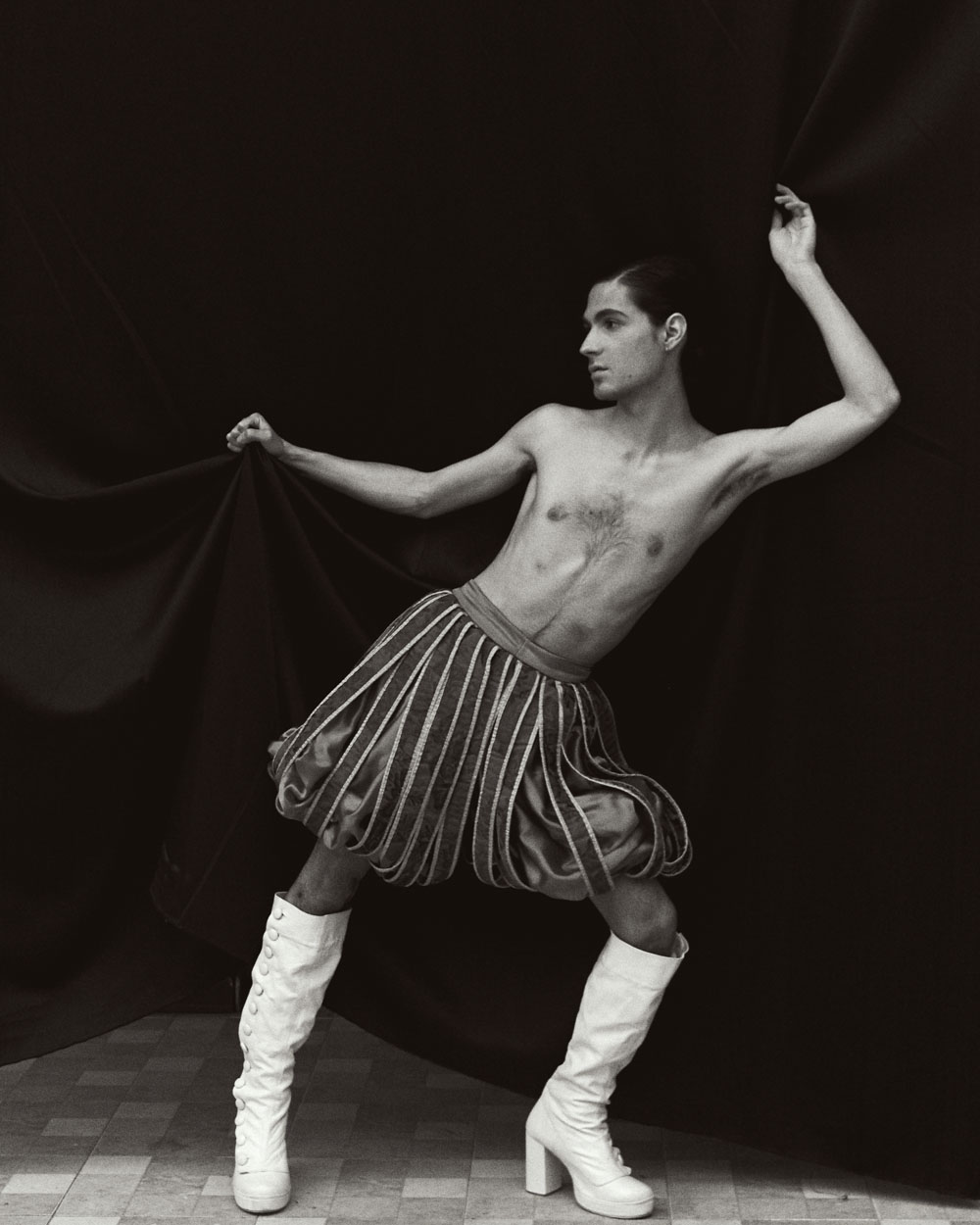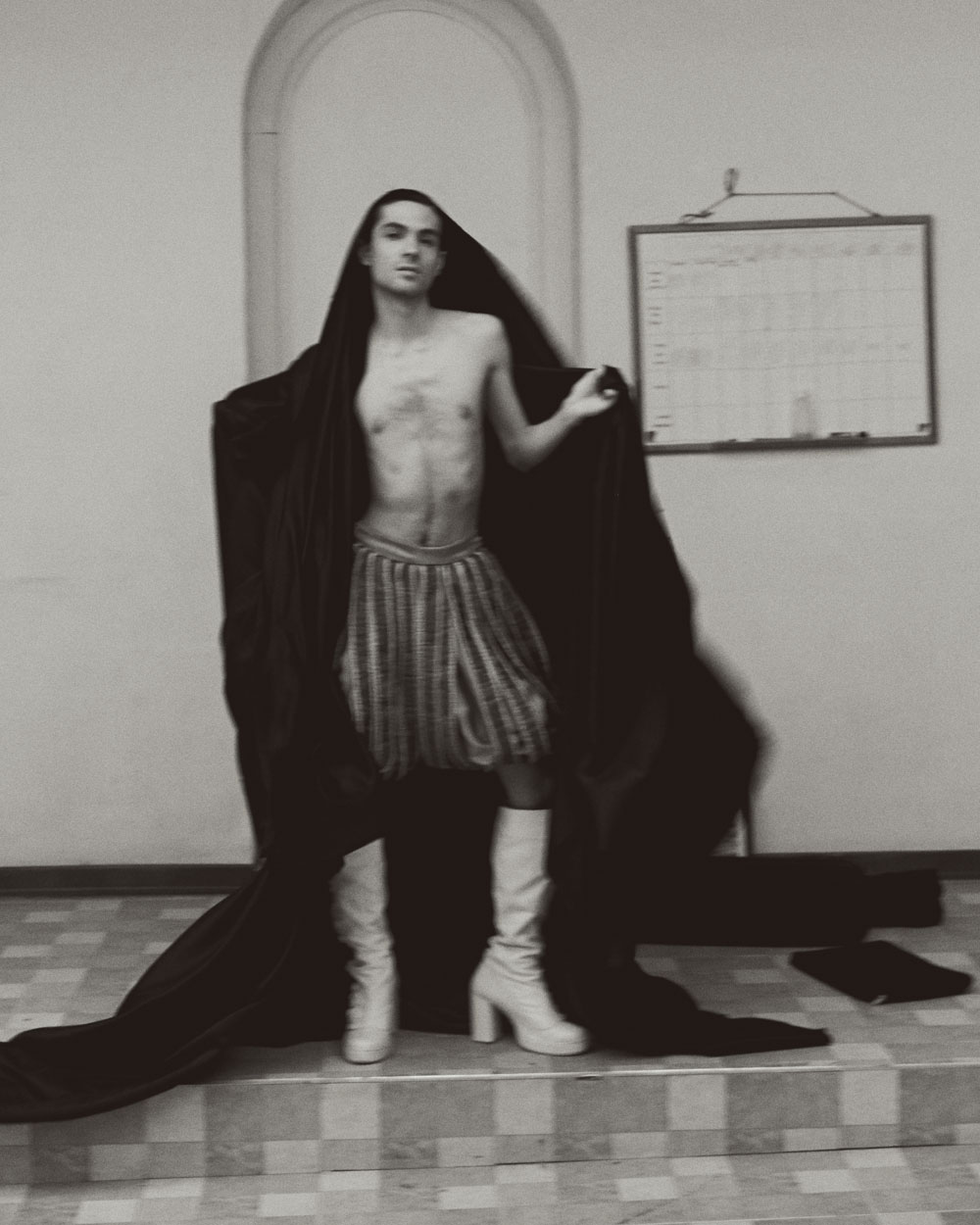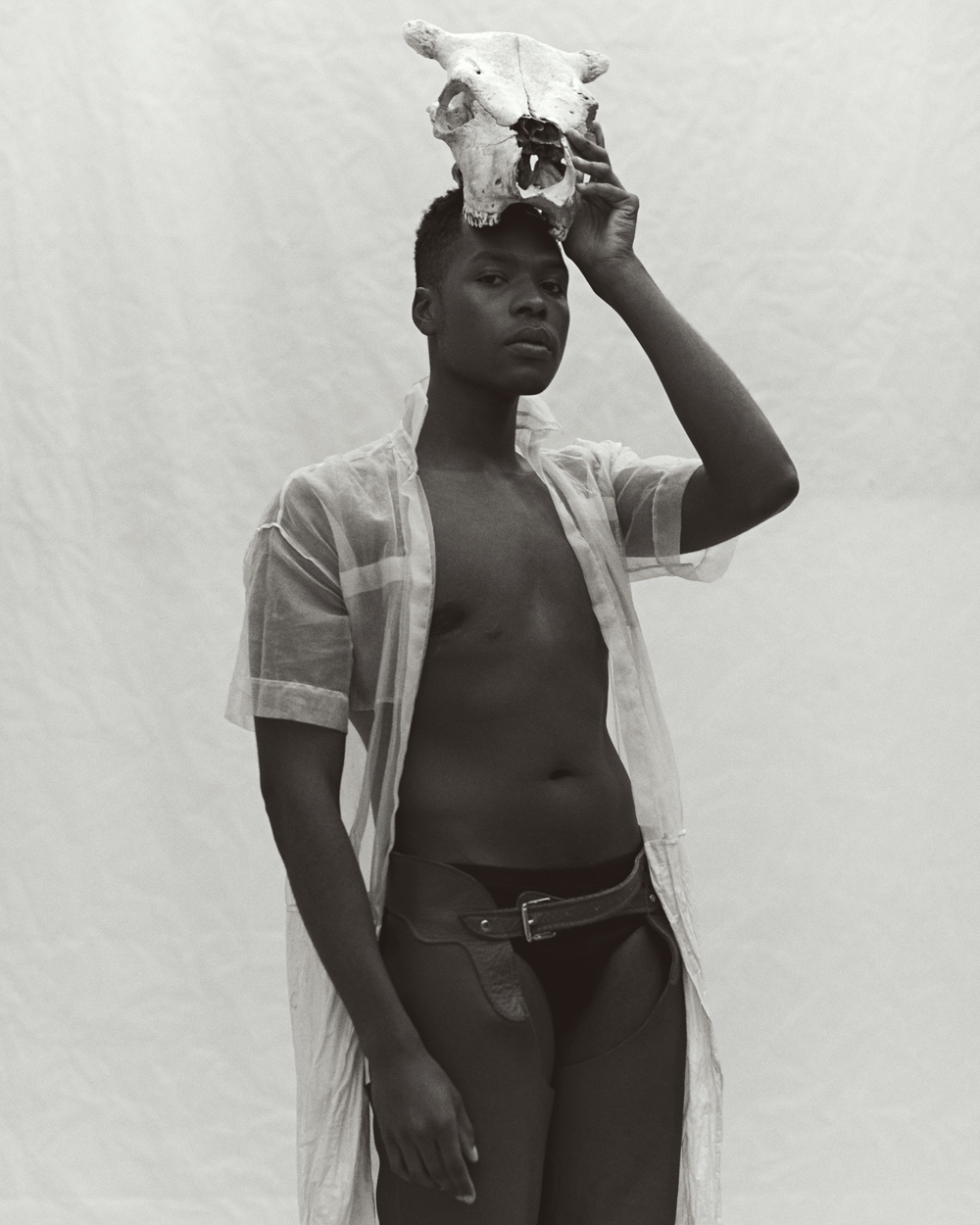 Abad is a 23 year-old biologist and Bogotá native. He loves to dance and thinks of it as therapeutic. On a Saturday night you can find him at the club, or getting a meal with friends. In a party, Abad looks for a space where he can feel safe, free, and respected. He's inspired by the energy of Nina Simone, Erykah Badu, and William Onyeabor. He says he can feel the creativity that flows through their art. Abad looks for reliability in a partner, "Someone you can trust and share your deepest thoughts with, knowing that you are not going to be judged." He finds it sexy when someone has an open mind and creative body language. Abad's favorite place in the world is the beaches of Nuqui, Choco. A trend he could do without is skinny jeans, and, in his opinion, the most underrated food is peto dulce, a Colombian dish. In Abad's opinion, Colombia is generally a welcoming place for queer people. Obviously, there's a long way to go, but at least members of the LGBTQ+ community have rights. His advice to younger queer people is to tell them that "There is nothing wrong with you, it is okay to feel how you feel. If somebody tries to make you believe that there is something wrong with you, maybe the problem is theirs, not yours. You are going to be alright."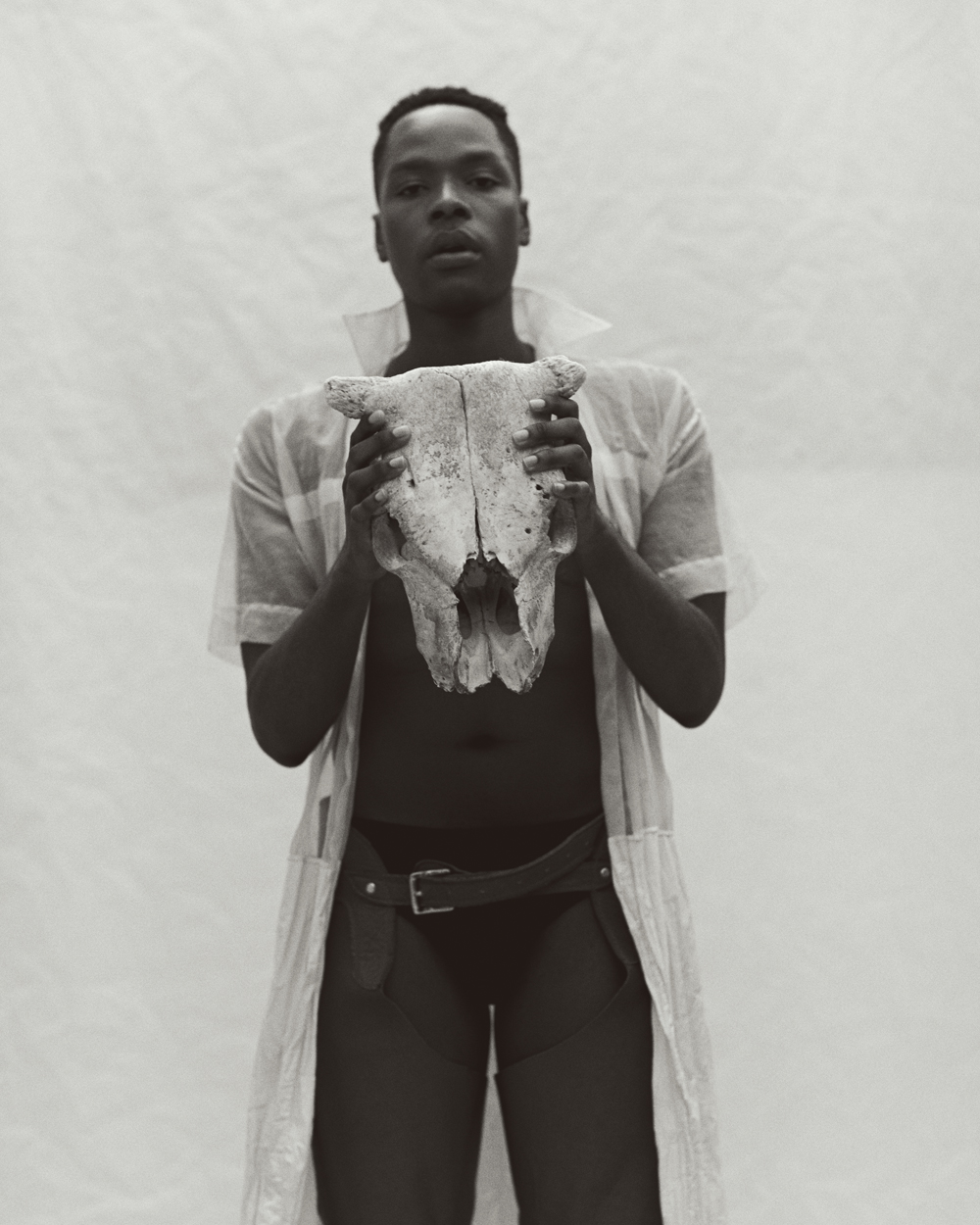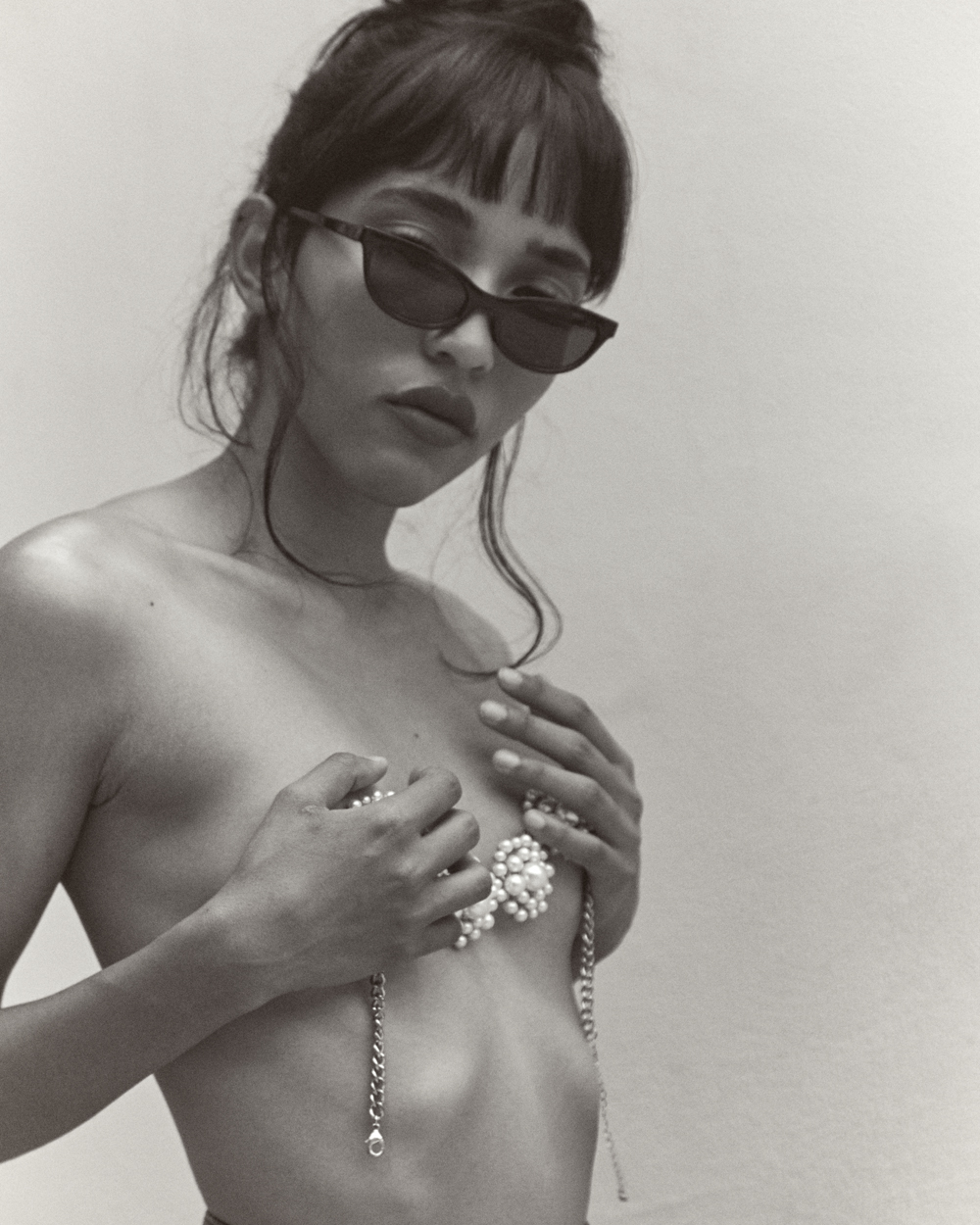 Sofía Grueso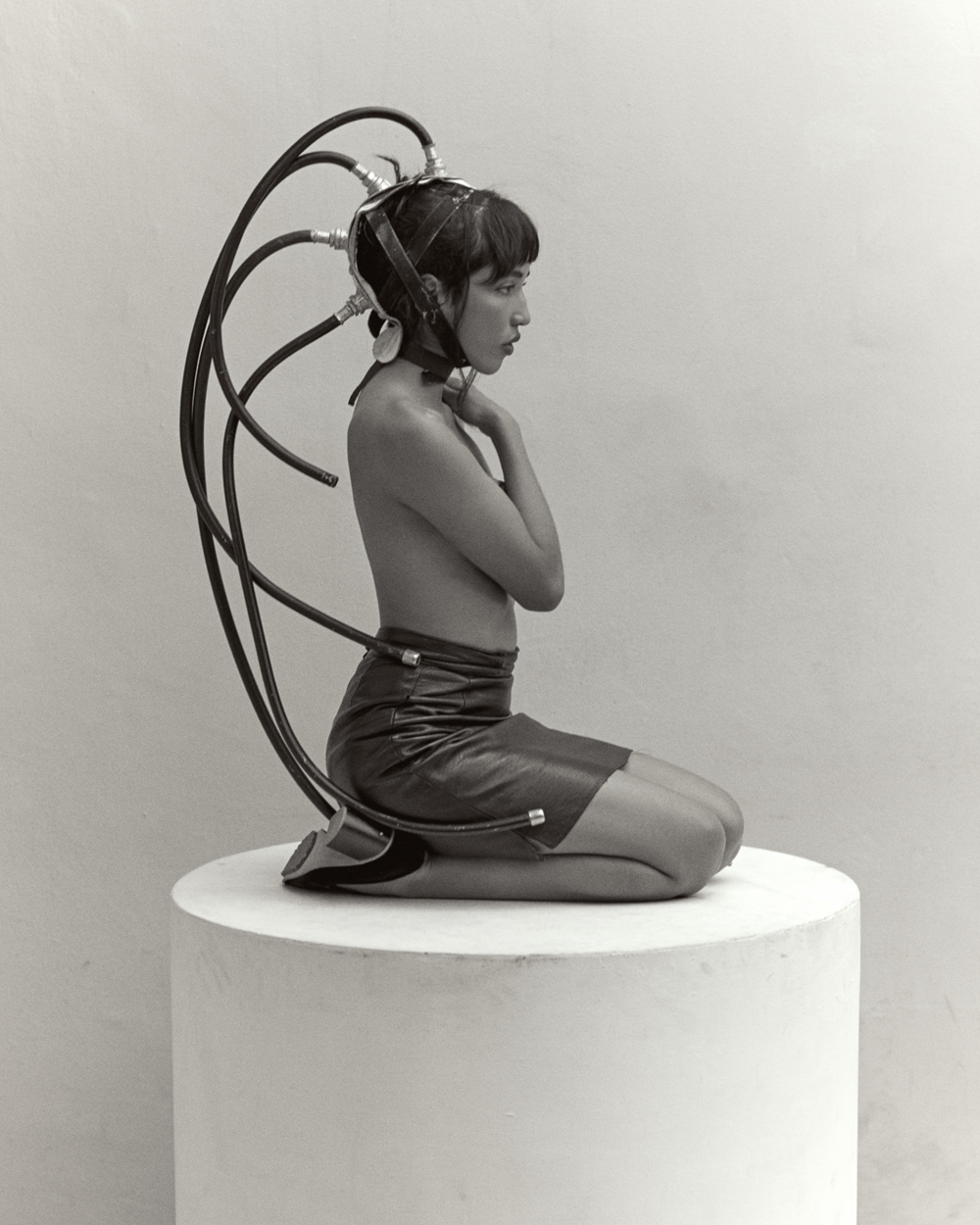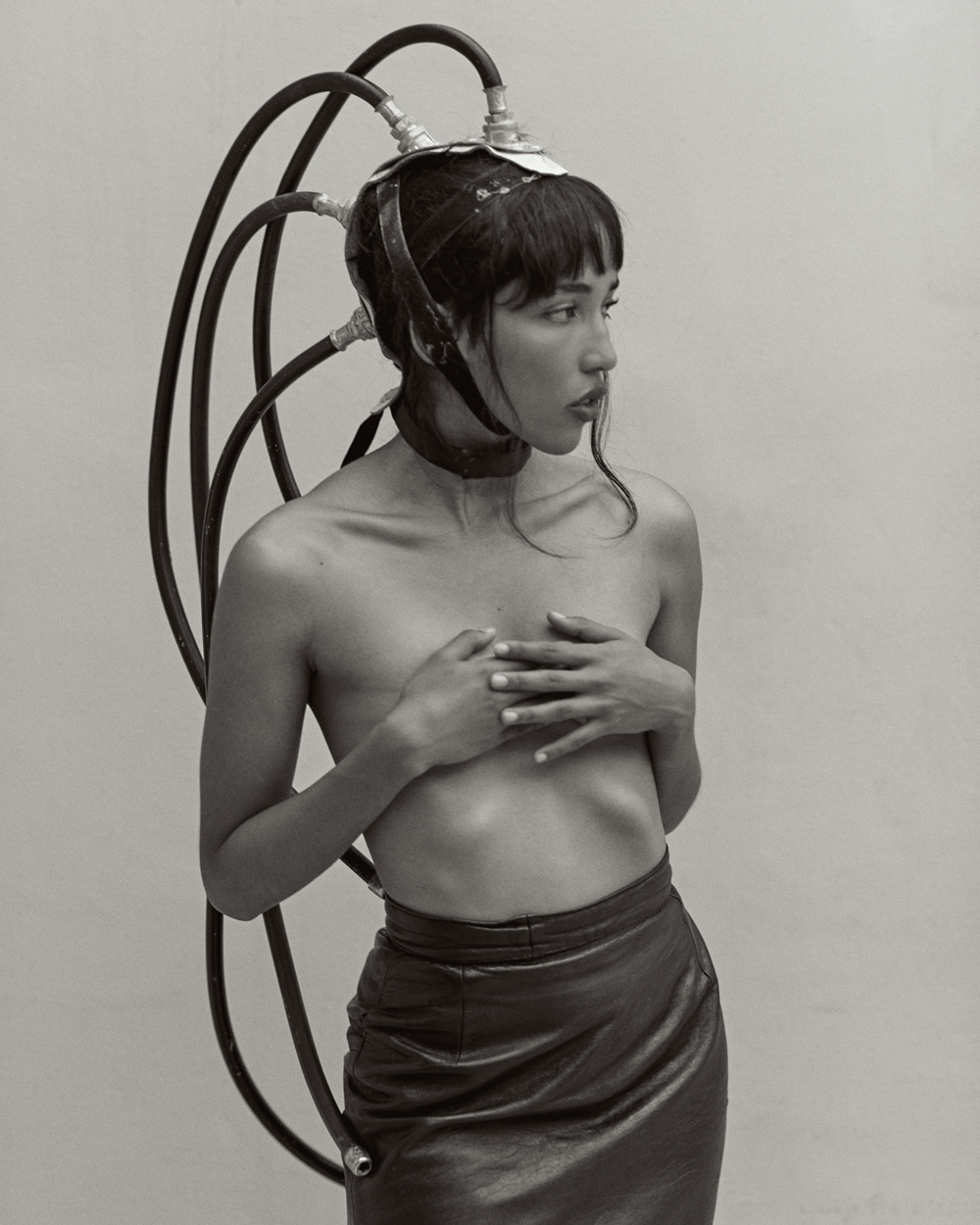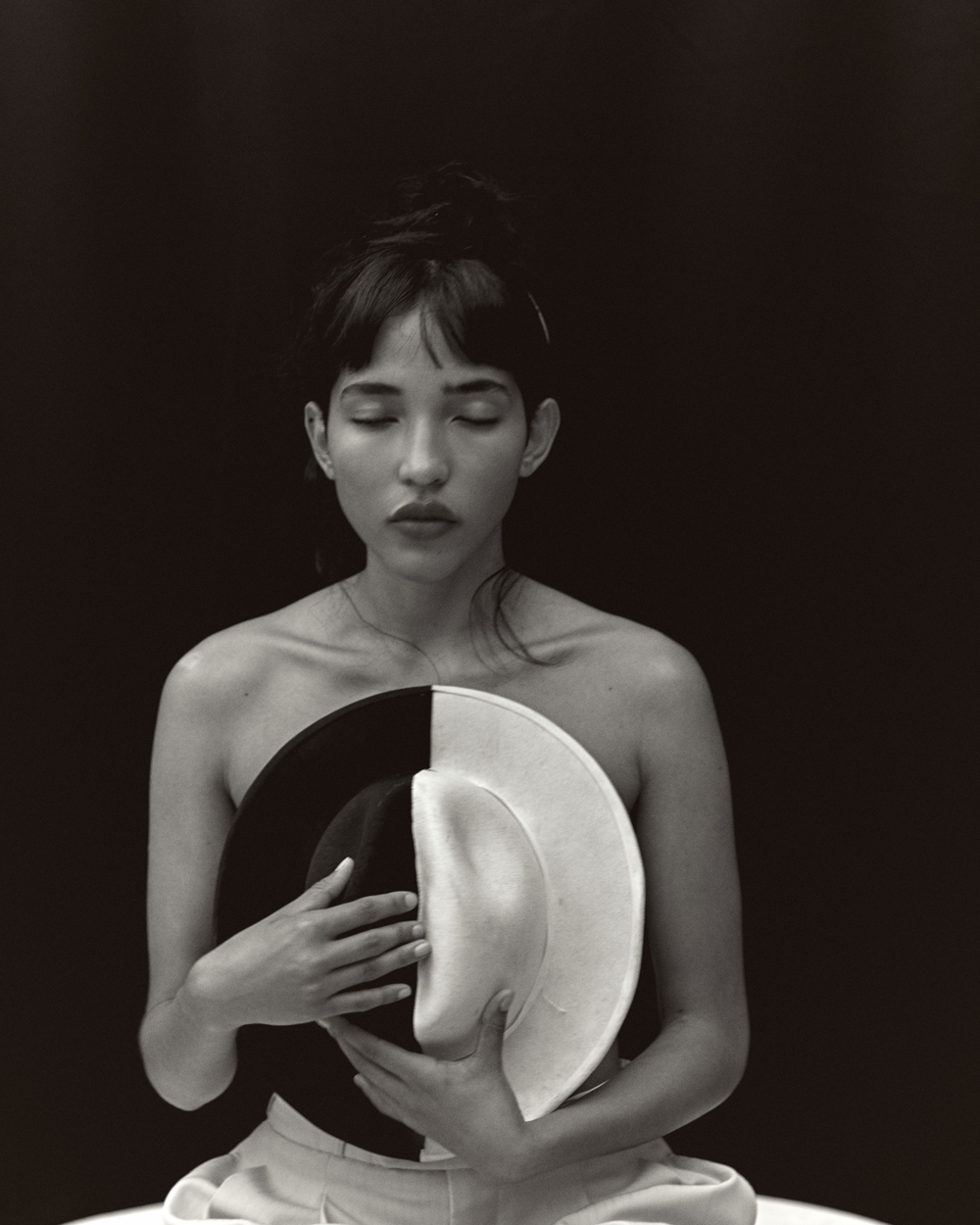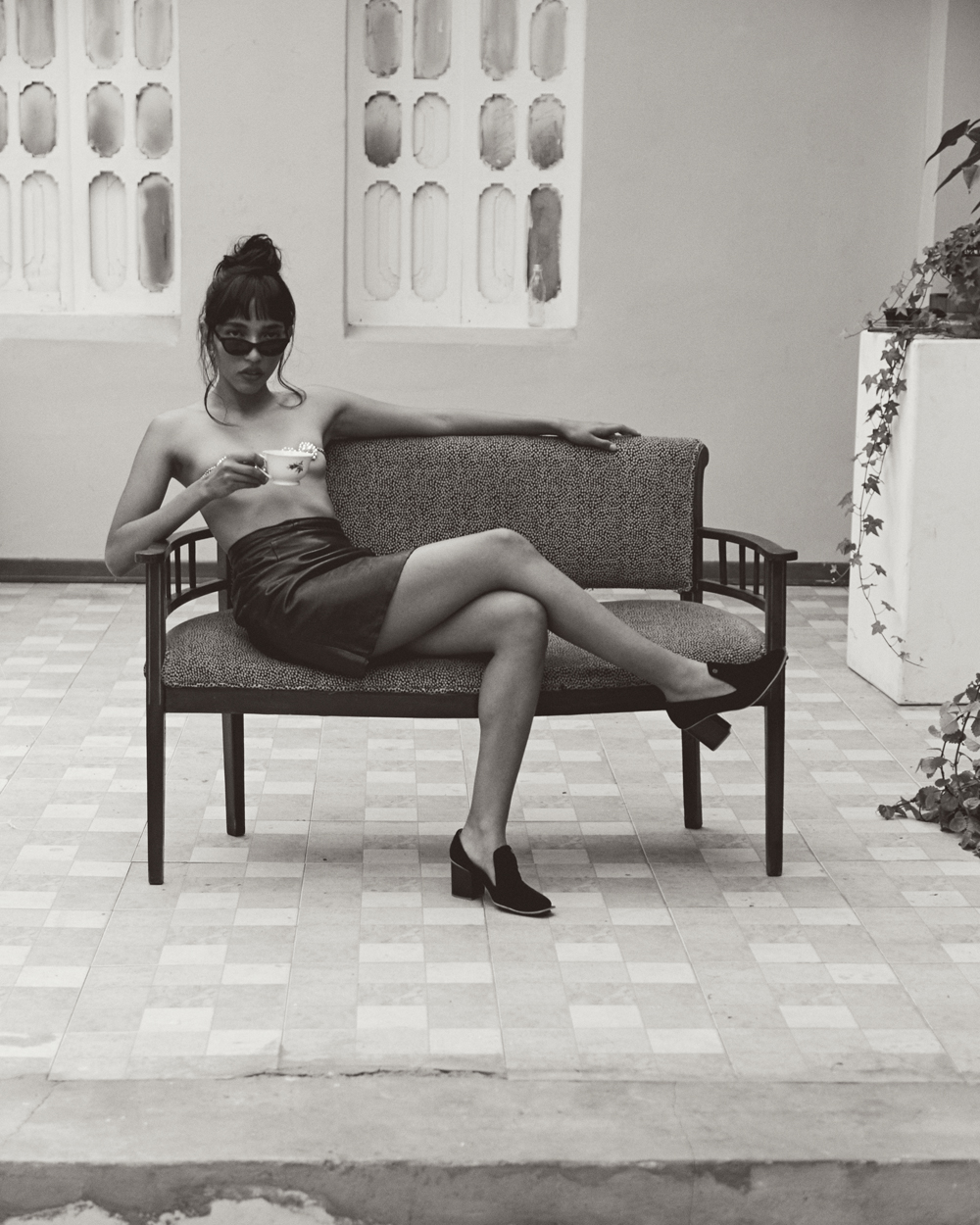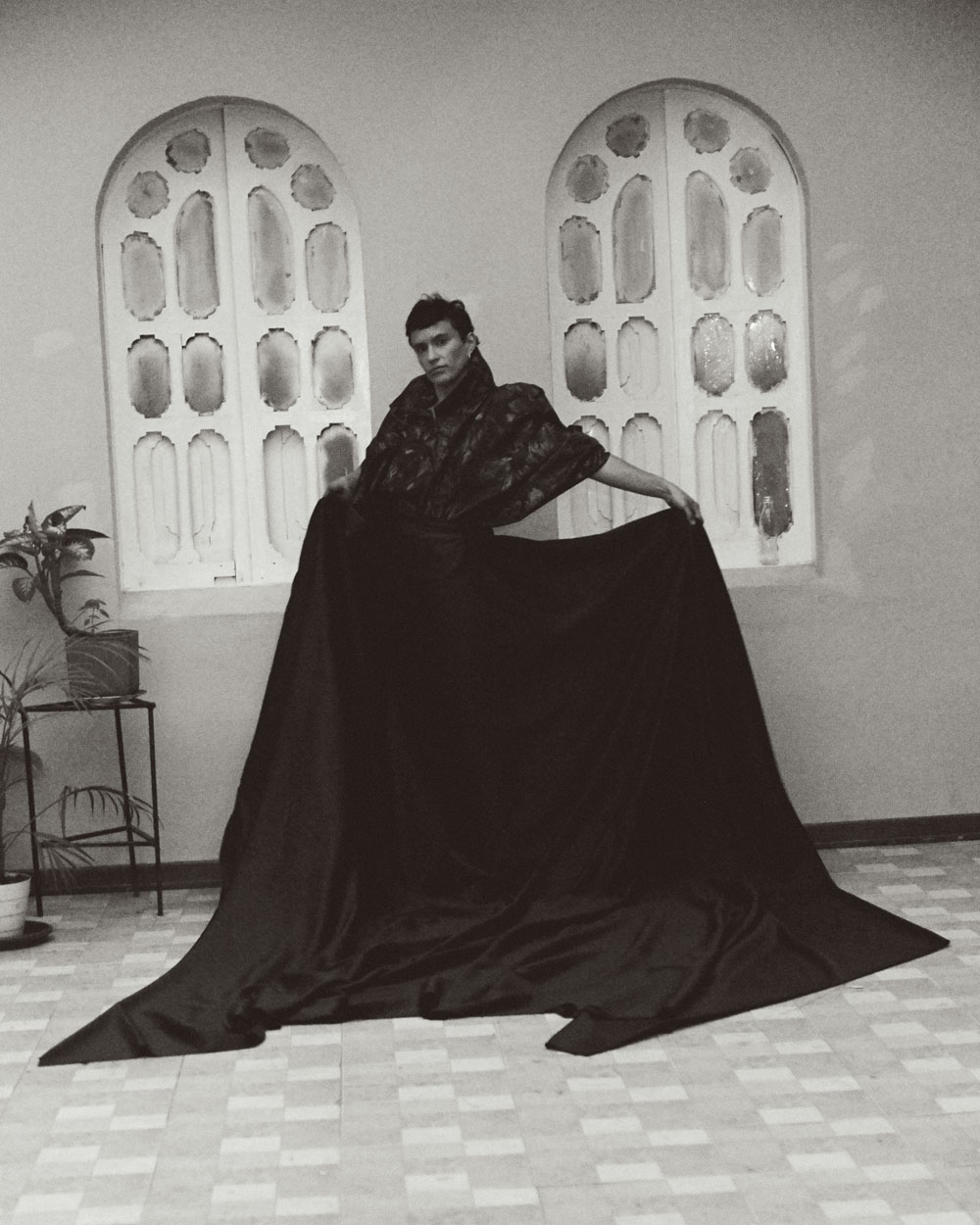 Manuela is a 33 year-old costume designer whose lived in Bogota for nine years. She's a good dancer, but at the moment she's in an anti-social mood, so you're not likely to find her out and about on a Saturday night. When she does go out, though, what's most important to her is finding a party with good music. In her partners, Manuela looks for someone intelligent, someone she's got good sexual chemistry with, and someone who's a good dancer. She finds a sense of humor sexy. Manuela is inspired by Puerto Rican people. The food she believes is most underrated is cream cheese, and a trend she could do without is "coolness." Manuela says Bogota is the best place for queer people in Colombia, and that, "Outside the cities it is rough." In terms of advice for younger queer people, Manuela says, "Be who you want to be, don't let others play with your mind. Search for guidance if you need it. There are many organizations that could help you. When you get older and tougher it gets better. Say fuck off to the ones that judge you for who you are!"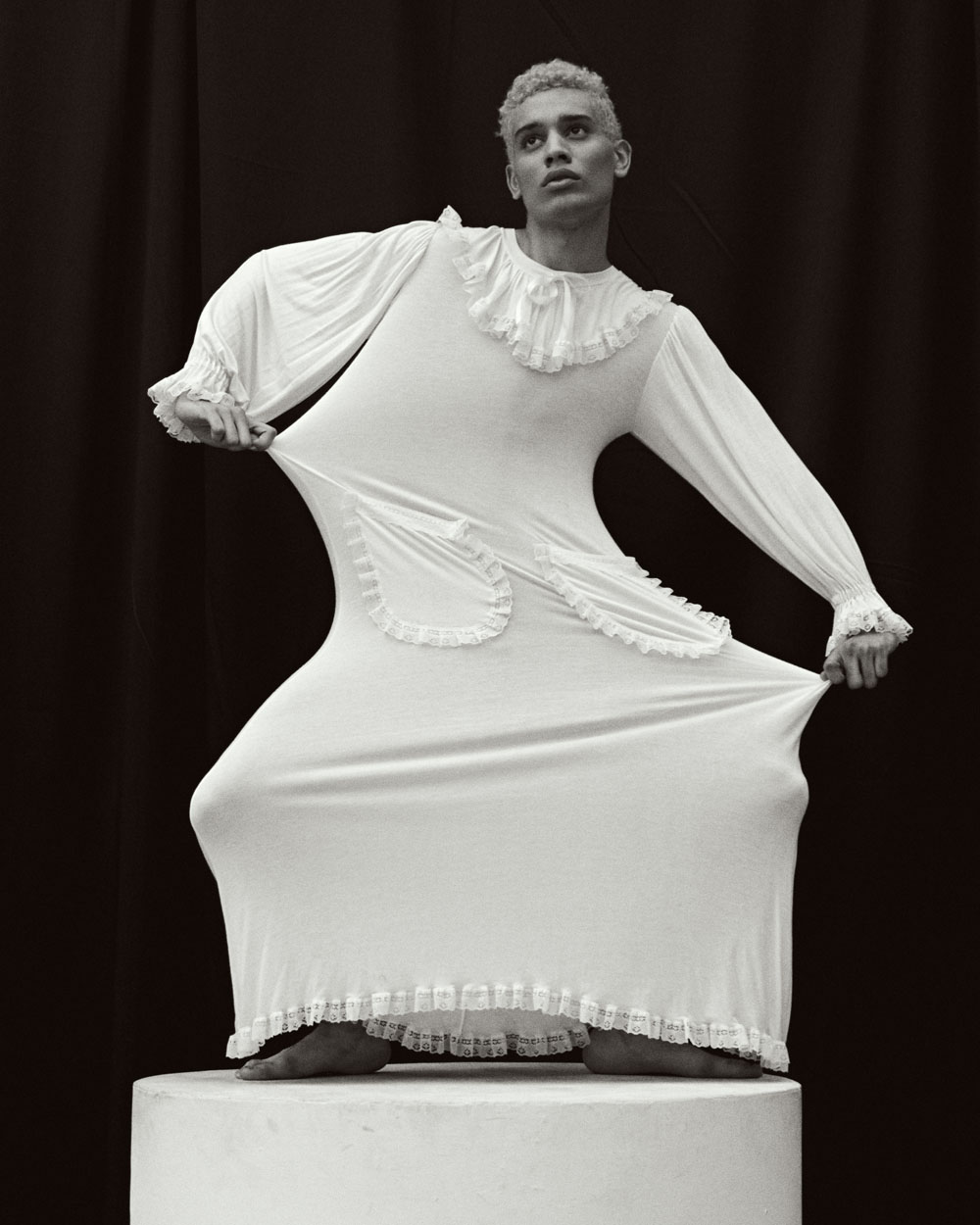 Jesus is 22 and is planning the launch of his clothing brand. He's lived in Bogota for a year, and on a given Saturday night he's likely to be at home listening to his favorite albums or watching Netflix. His biggest inspirations are Andy Warhol and Ren Hang. Warhol, for his ability to see talent in people and make them into muses, and Hang for his bold, experimental, and abrupt way of expressing his art. Jesus loves to dance, and when seeking out parties, he looks for a place with good dancing. His favorite place in the world is anywhere with nature. As a kid he spent a lot of time at a park in Yaracuy, Venezuela called San Felipe el Fuerte. Recently he's been spending time at the National Park in Bogota. In his partners, Jesus looks for trustworthiness and a willingness to be supportive. Though he hasn't been in Colombia for long, Jesus feels it's difficult for queer people to be understood and respected for who they are because of the culture of machismo that's so prevalent in Latin America. His advice for young queer people is to seek acceptance and never stop being yourself.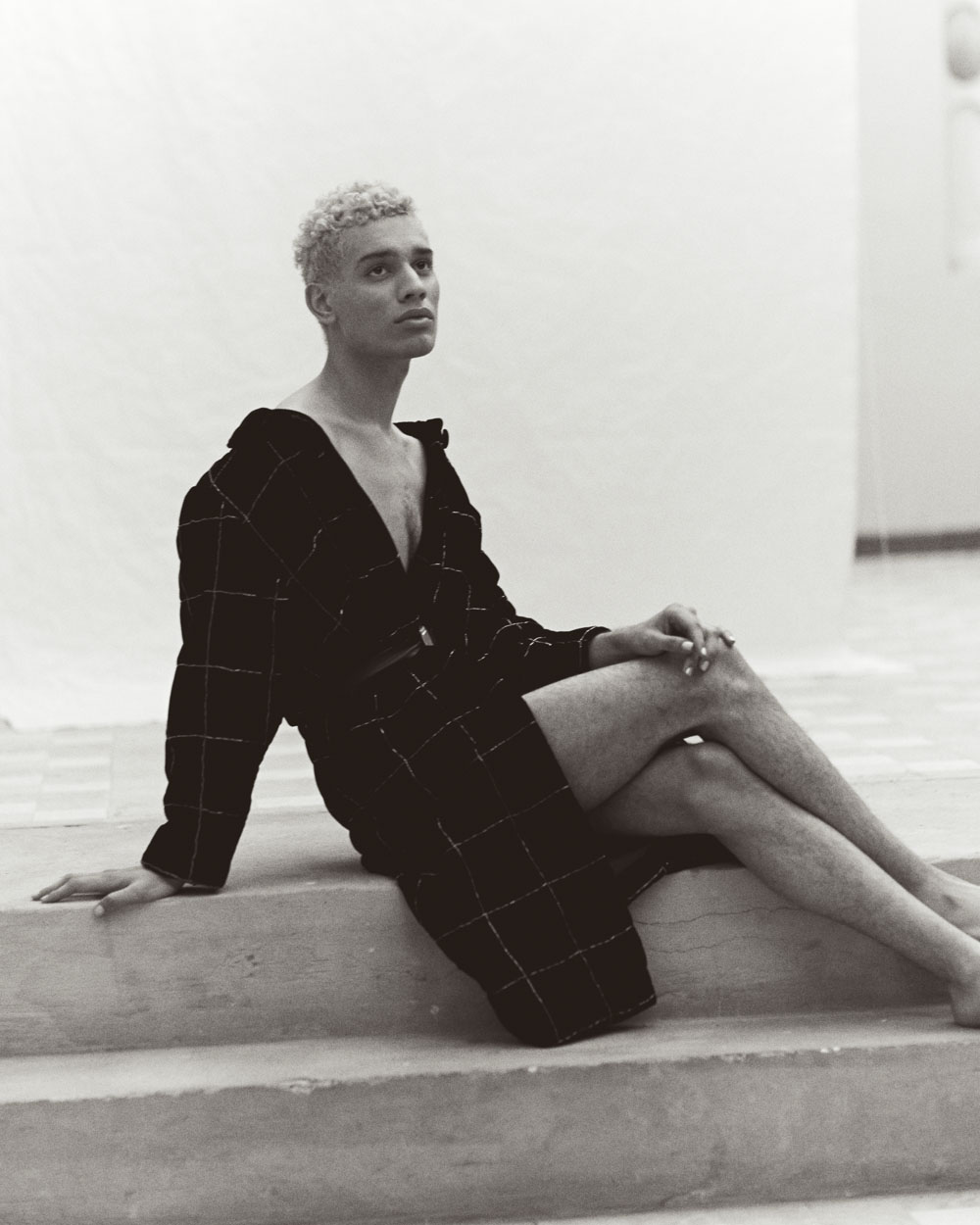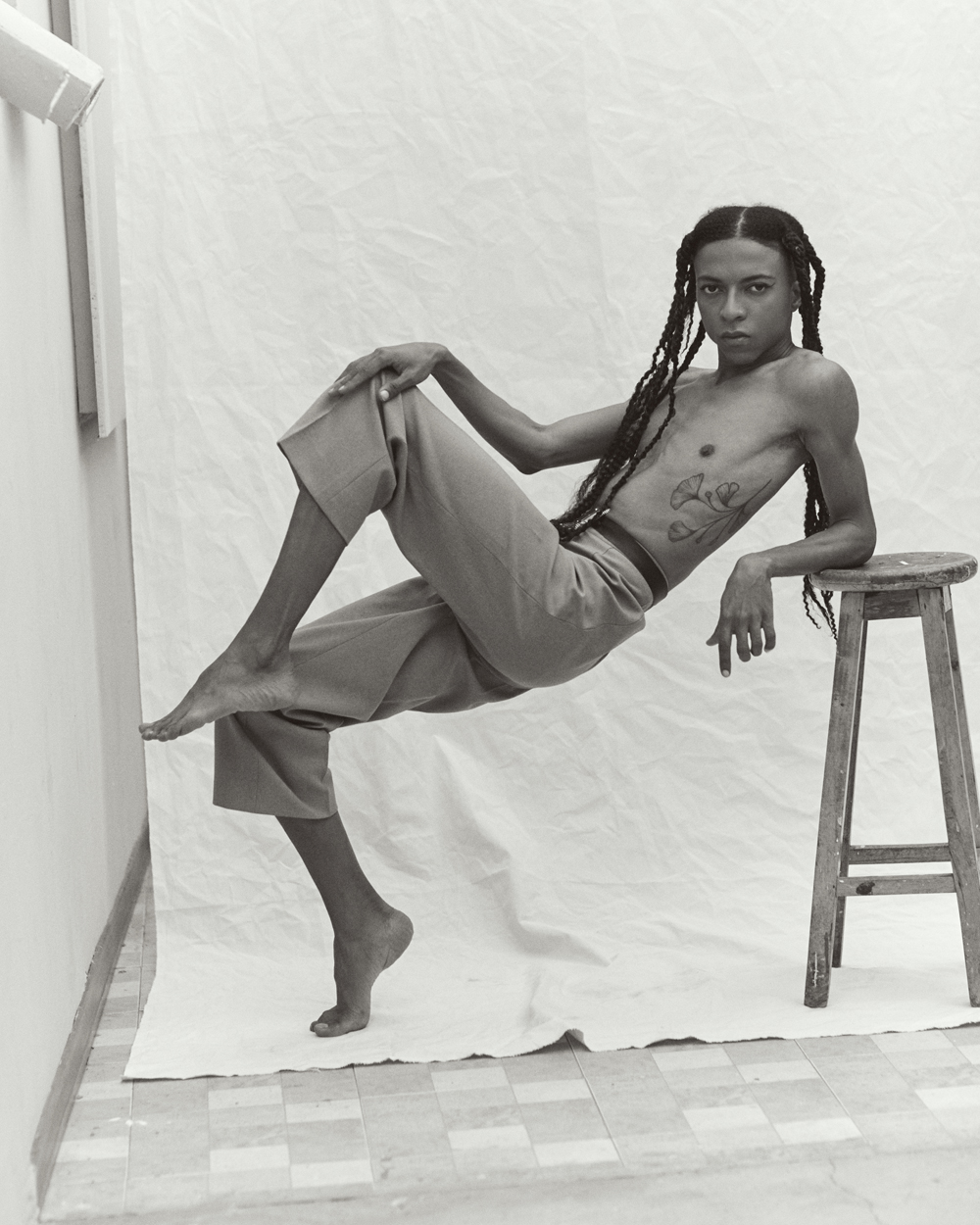 LoMaasBello is a 28 year-old queer rapper and fashion designer who has lived in Bogota for five years. On a Saturday night, you can find them at Putivuelta, one of their favorite parties to attend. The dance floor is their favorite place in the world. LoMaasBello looks for diversity in the parties they go to. They say, "When I see a lot of bitches dressing in their own way, having fun breaking the dance floor, I'm up!" LoMaasBello finds inspiration in creative artists like Maarquii and Lil Kim. In their partners, they look for friendship and support. They find it sexy when their partner's energy feels unique. LoMaasBello feels that Colombia is definitely becoming a more accepting place for LGBTQ+ people. The Chapinero neighborhood in Bogota is their favorite place for queer people. "We can hold hands, kiss, and dress outrageously and it's pretty much accepted. Other places in the city are not so open." LoMaasBello's advice for young people is to just be yourself and to not pay so much attention to what other people say.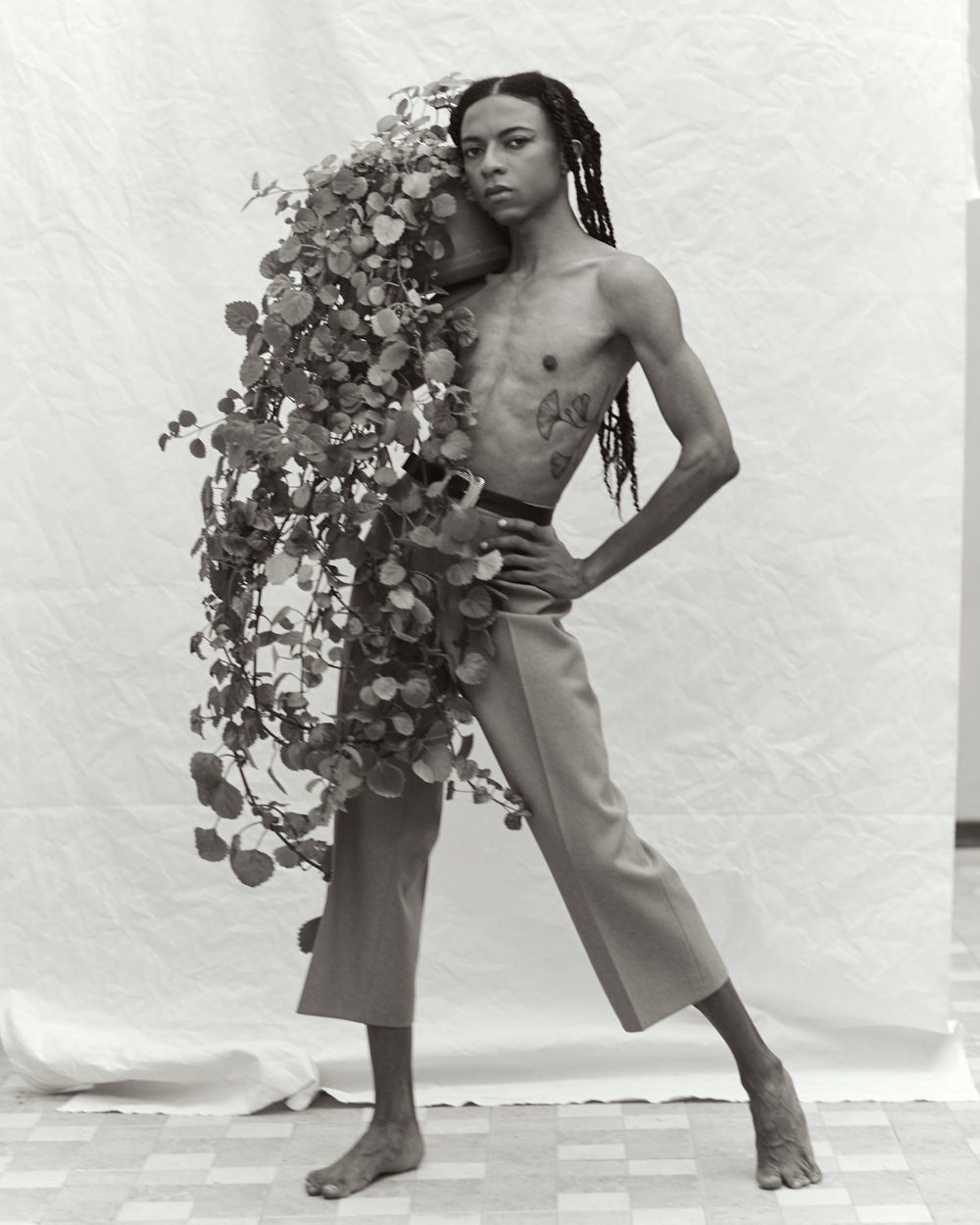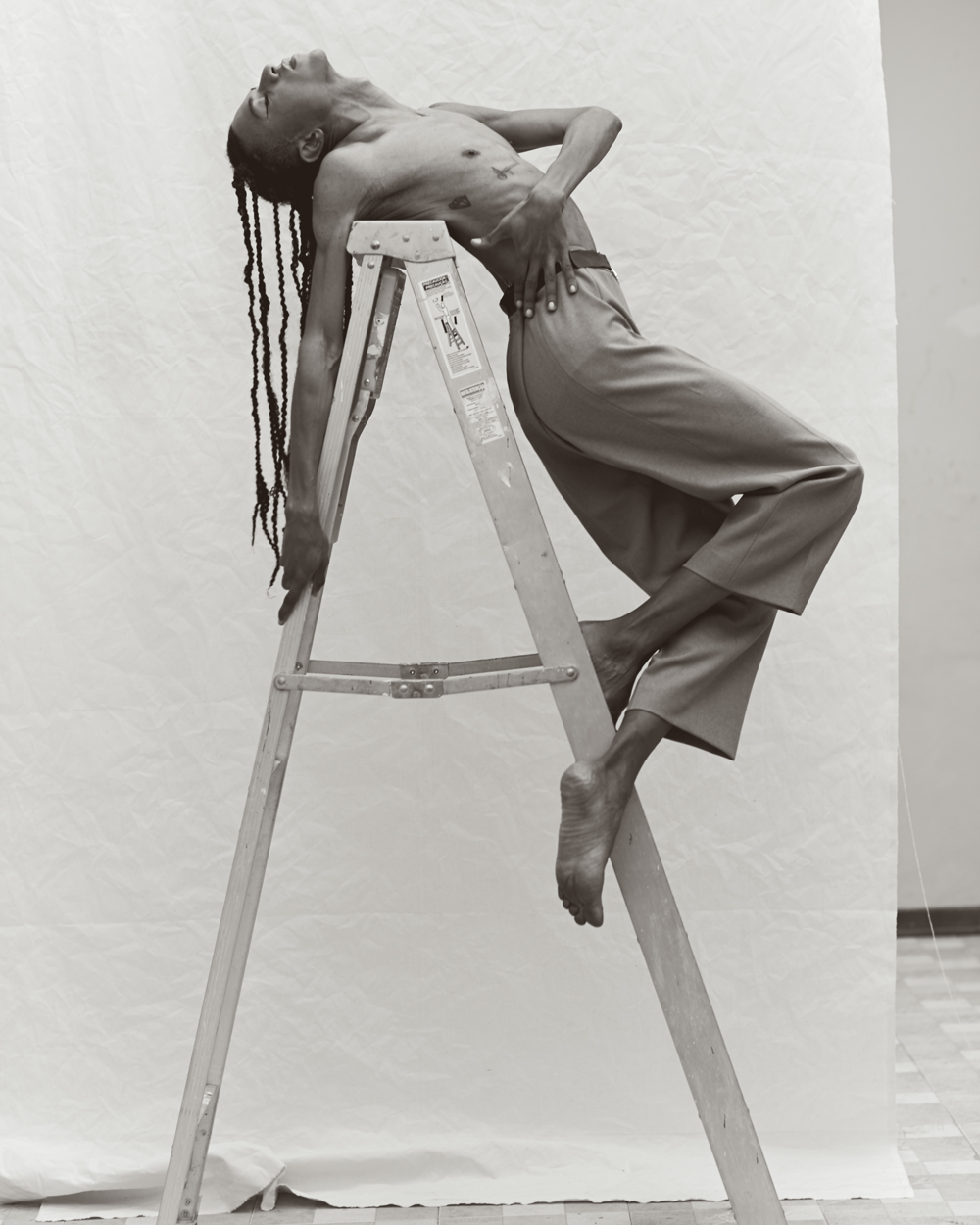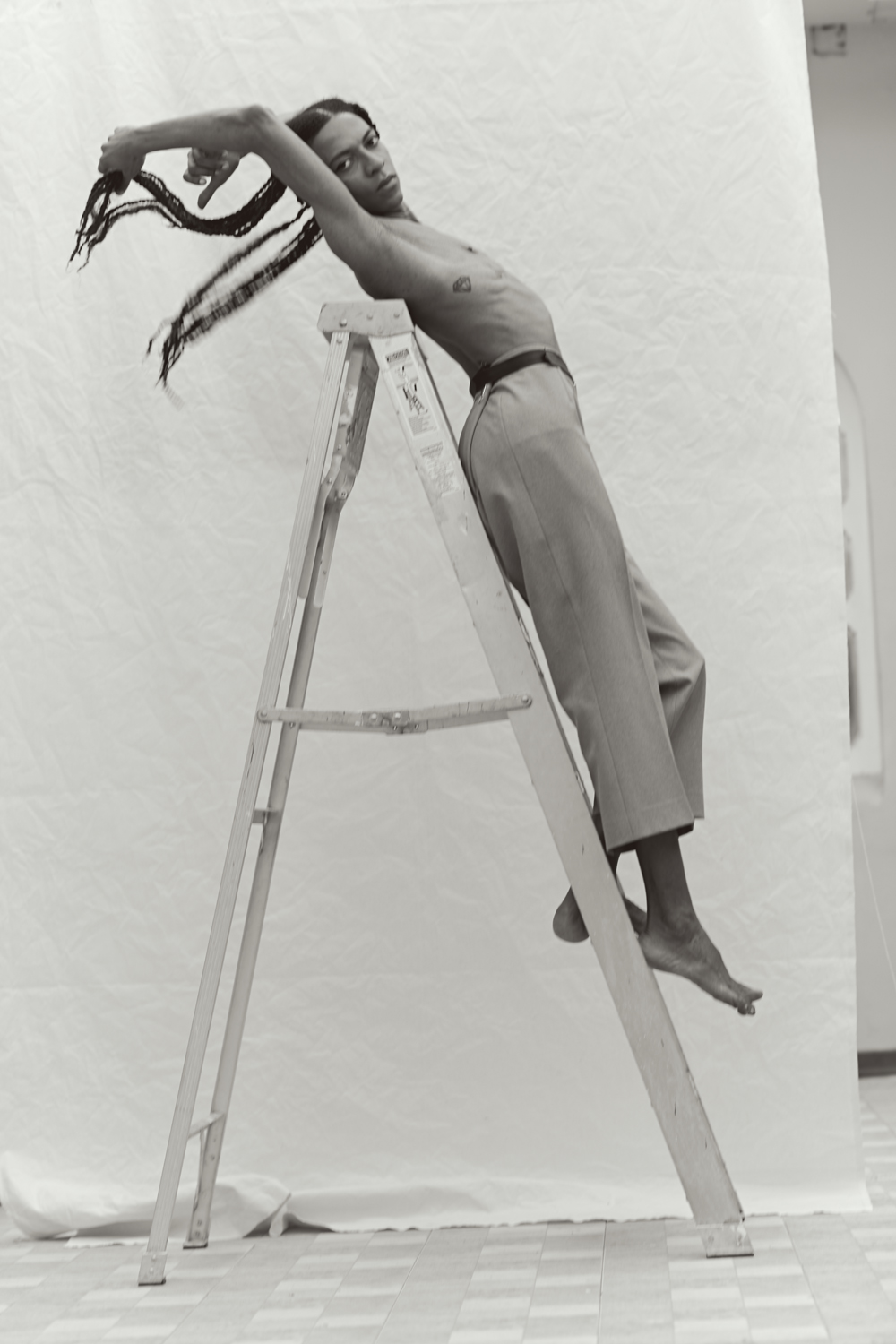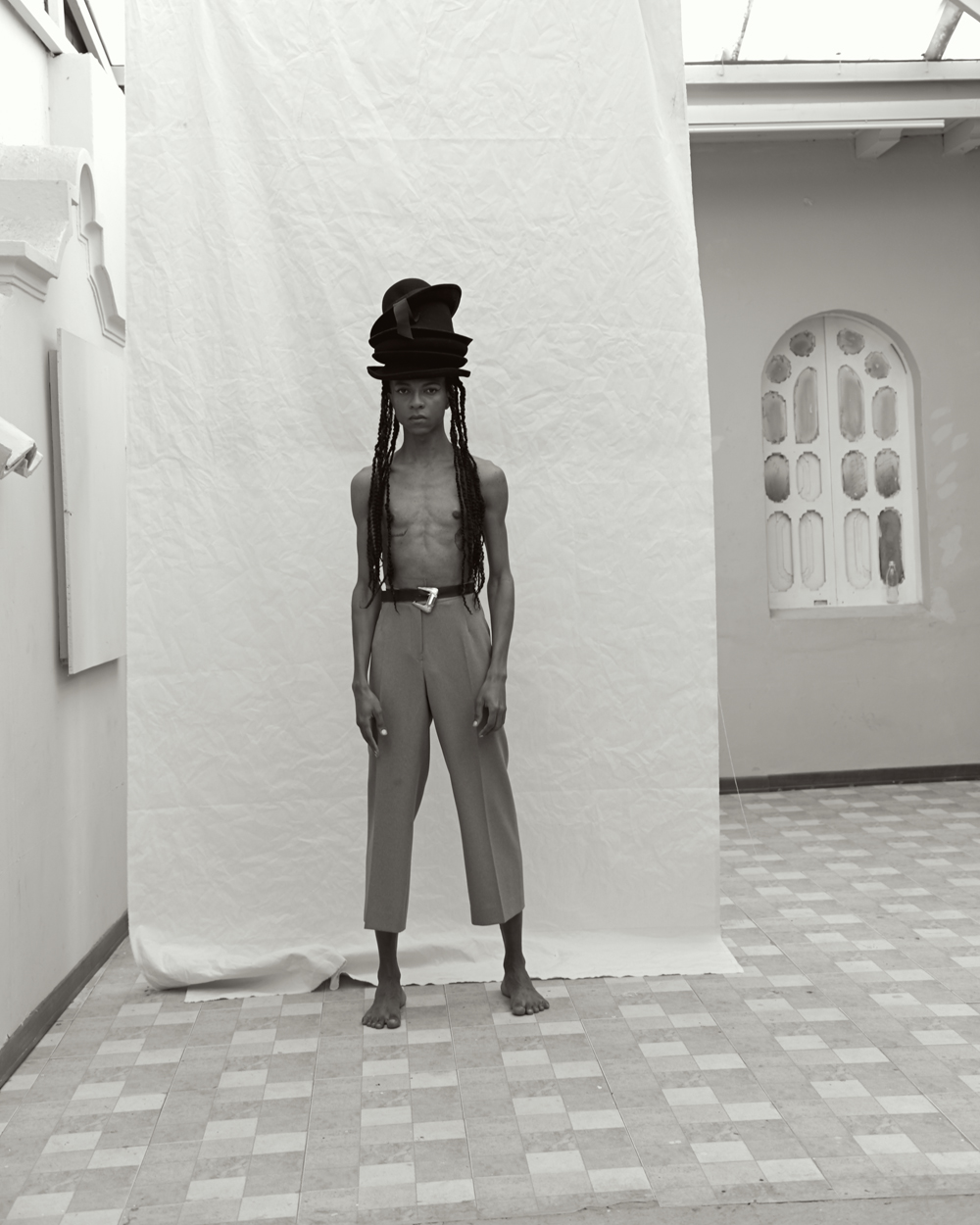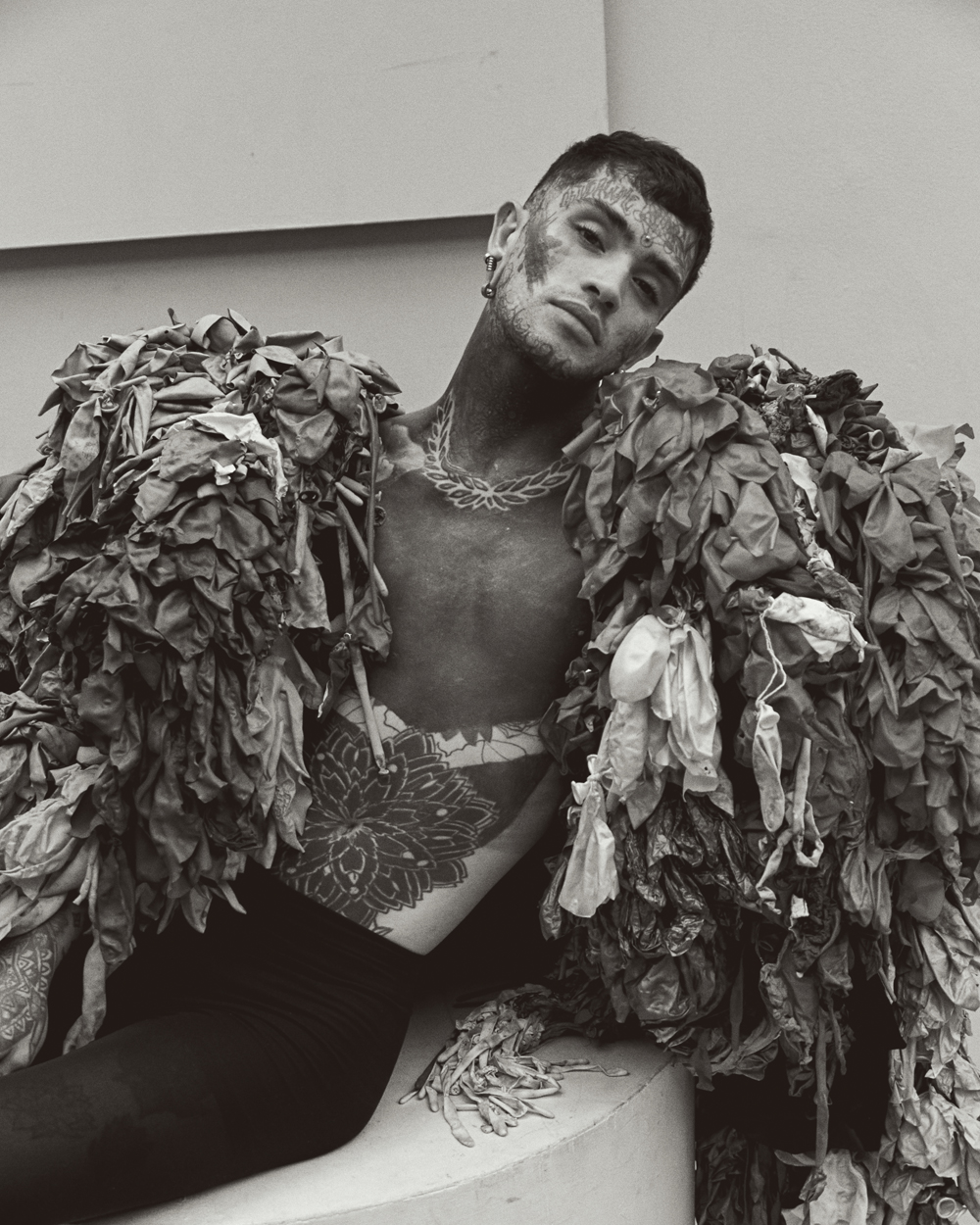 David Garcia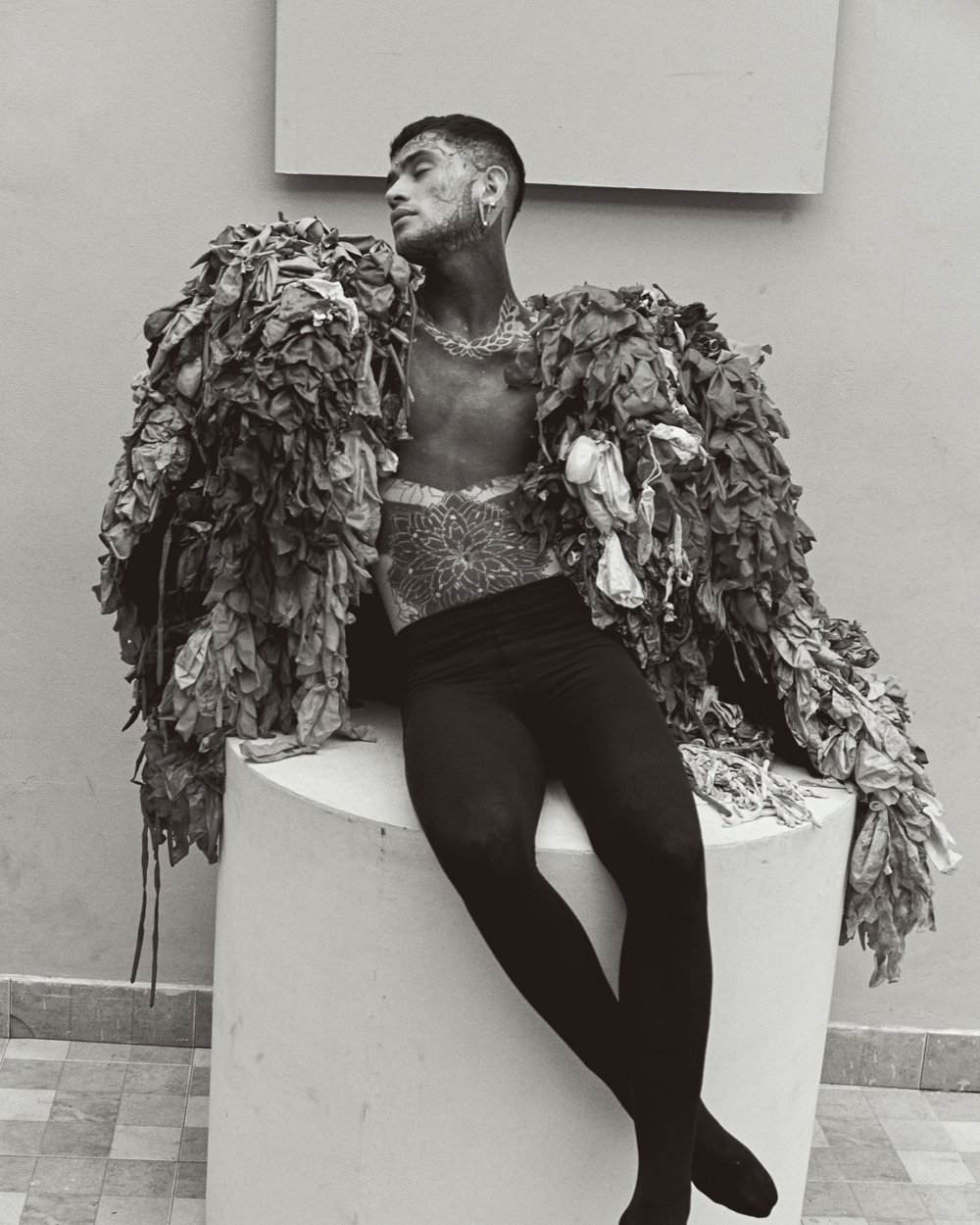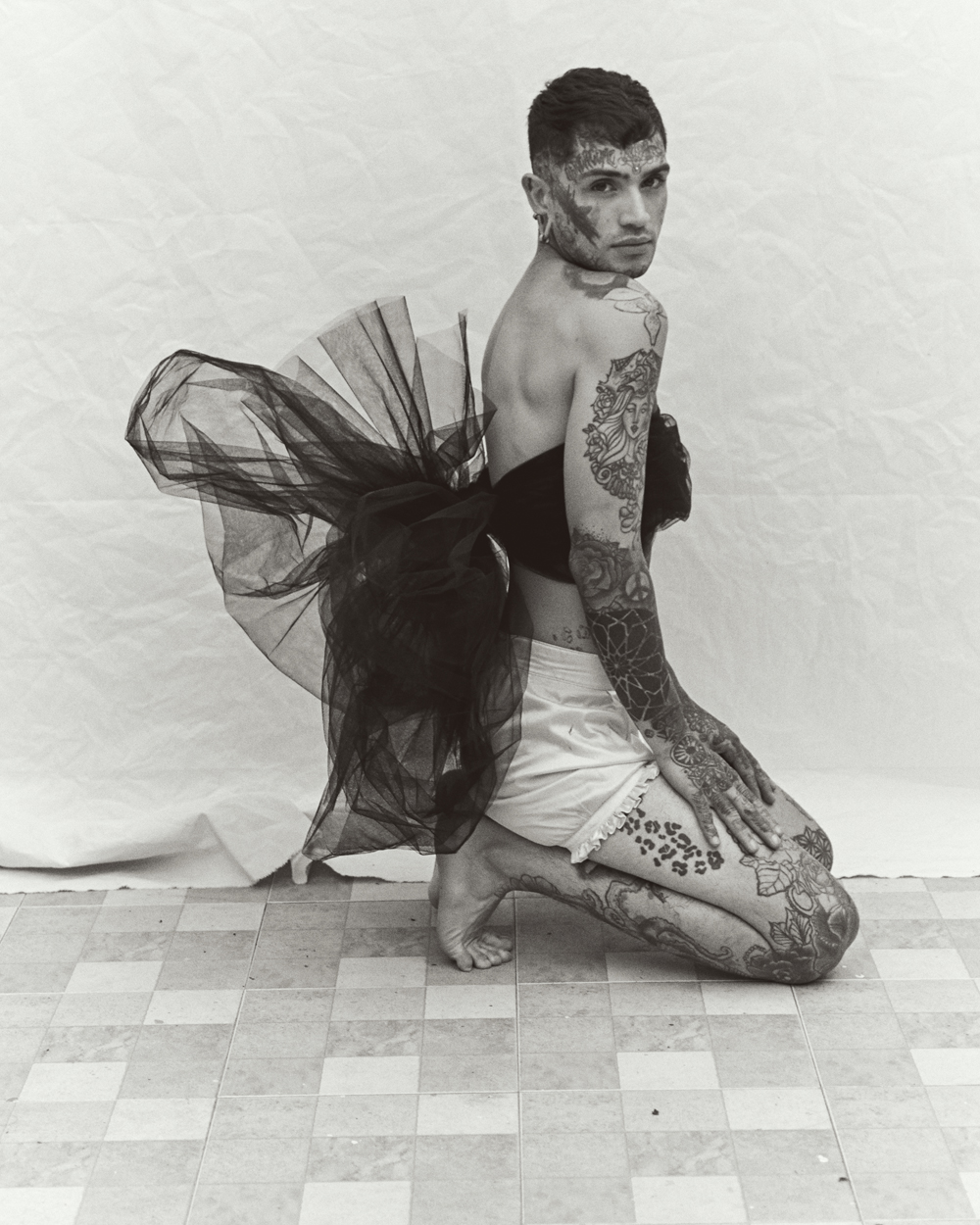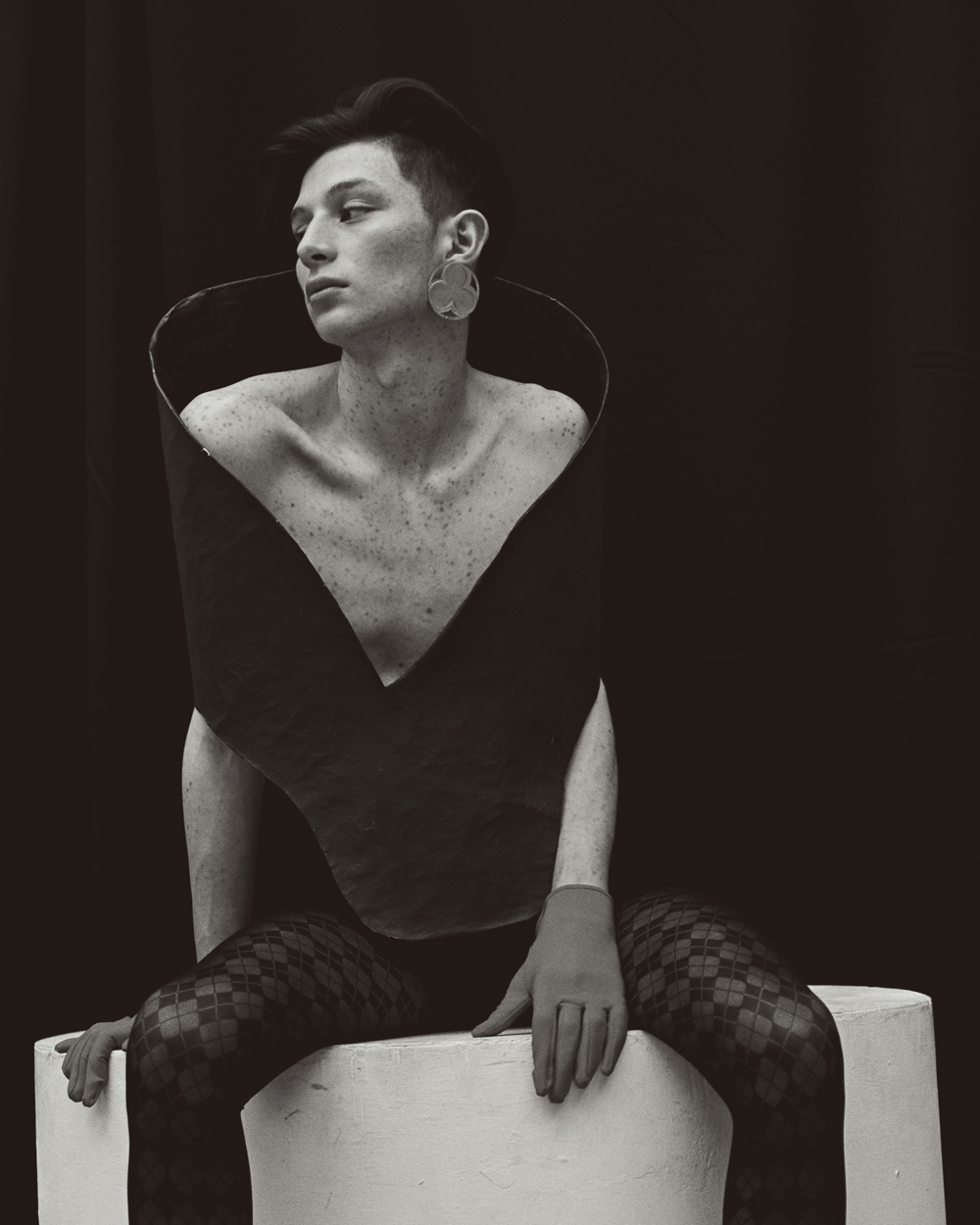 Gabriel Ballesteros Benavides is a 20 year-old model who has been living in Bogotá all his life. On a Saturday night you can find him at home drawing or watching Netflix. "I feel like I'm a very good dancer," he told us that he can dance from Hip-hop to Salsa. He's inspired by Troye Sivan, "he is so beautiful, so free, so queer and so unique… I love it."  In a partner, he looks for someone whom he can be completely himself with, "someone to teach me and to show me other ways of seeing life." He thinks Colombia is a place for queer people if you are surrounded by the right people — "however, still archaic thoughts make it not so easy to express yourself freely to everyone. Even so if you go on the right route you will find a very welcoming family." His advice to younger queer people is to "live your life and remember that you are not doing anything wrong." For Gariel the most underrated food is the tamale, "Fuck! It is so delicious, I would be very happy having breakfast every day."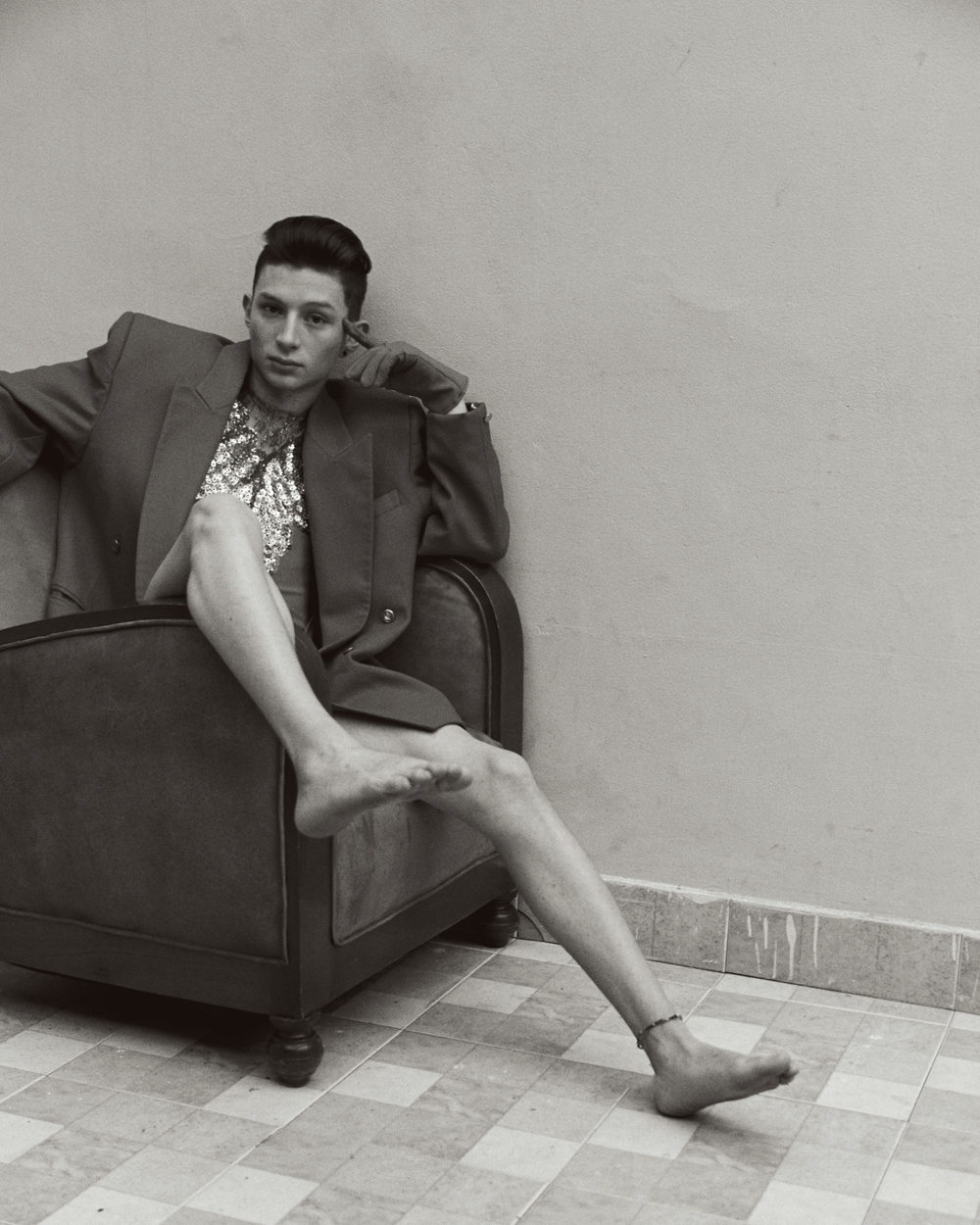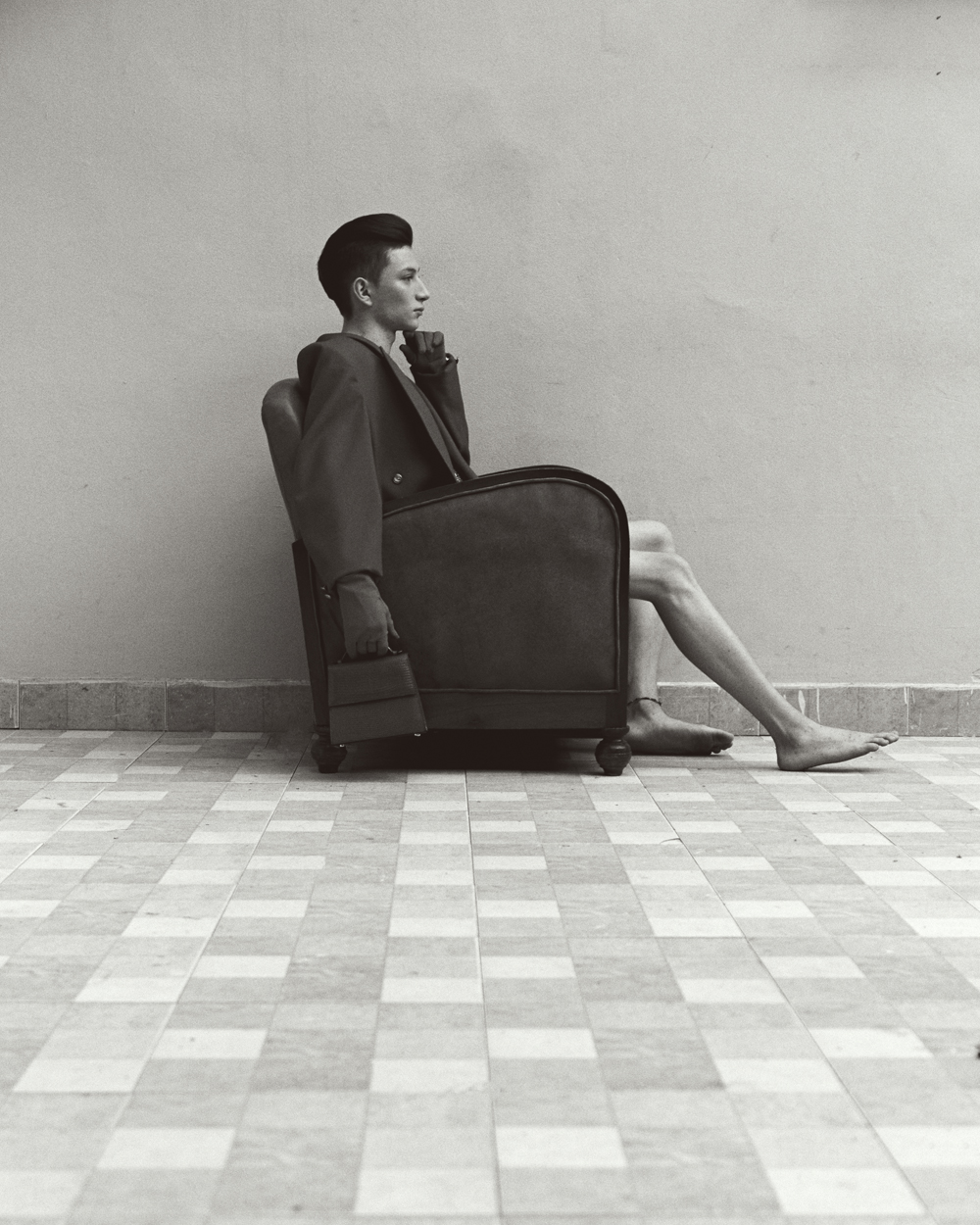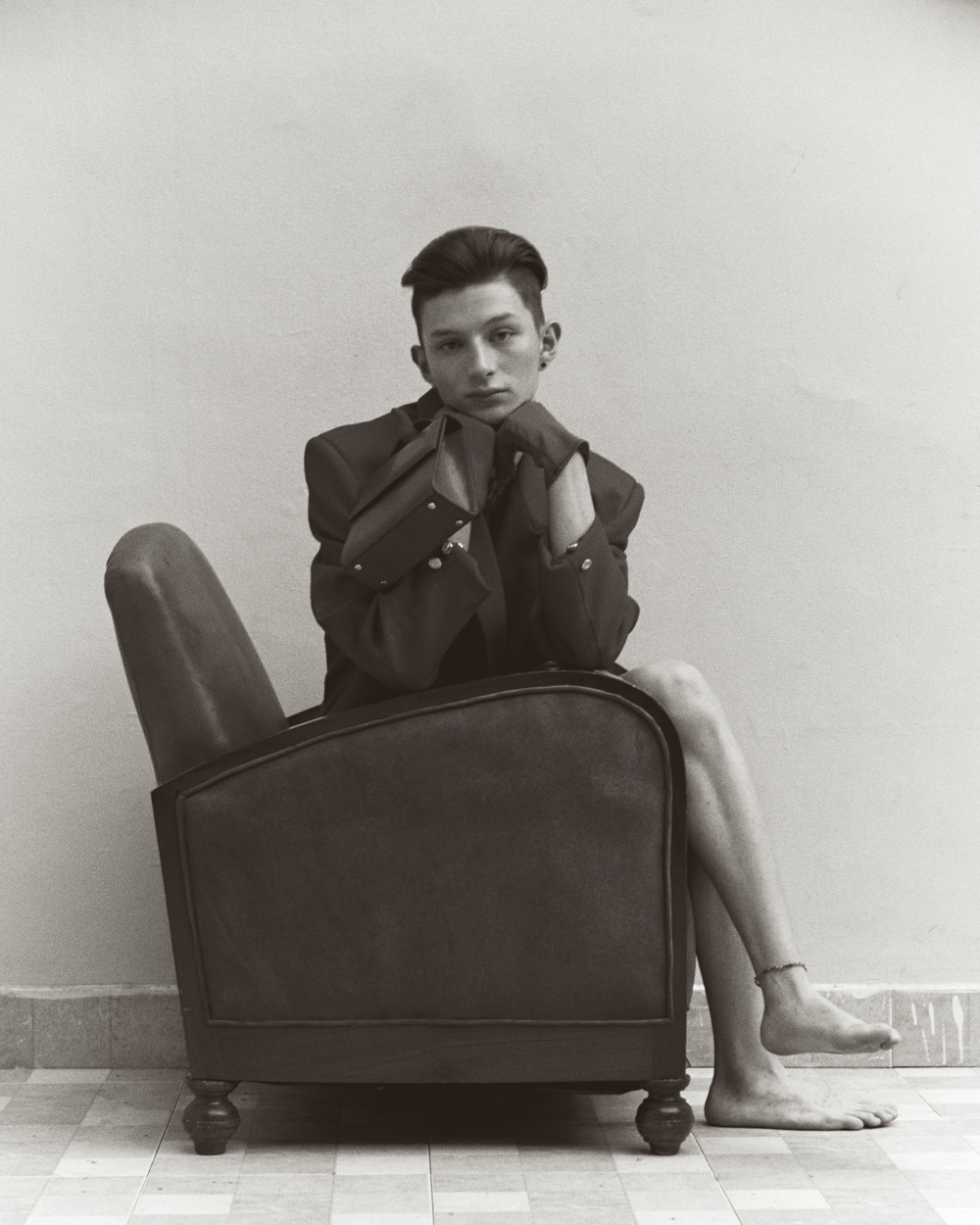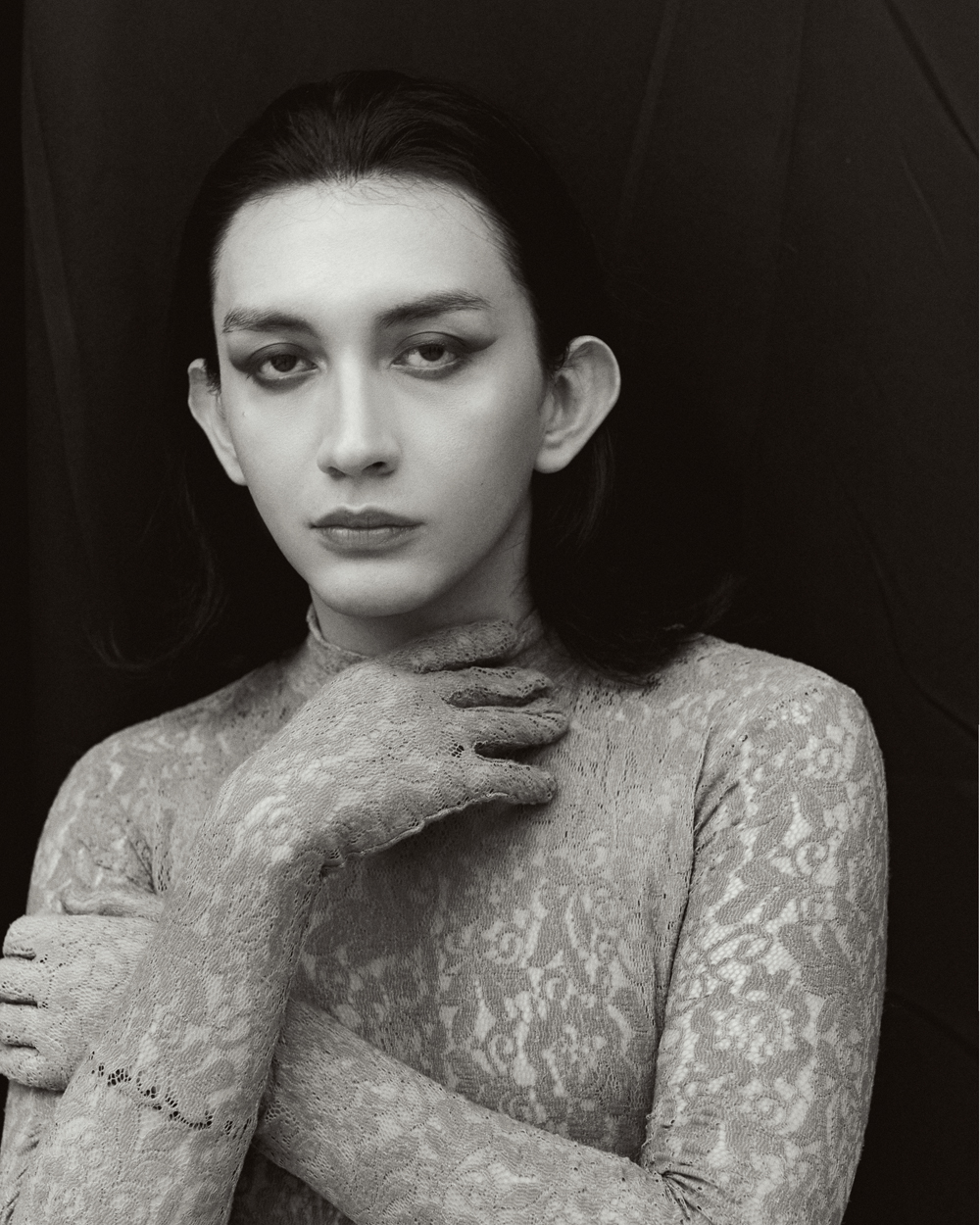 Juan is a 25 year-old artist, curator, and art producer currently working in cultural management and fashion design. Their favorite place in the world is anywhere with a nice beach, warm weather, and an open bar. On a Saturday night, you can find them drinking "gay water" a.k.a. vodka soda at some party or "Looking for memes and stirring the pot in the group chat in bed." Juan says there's no in-between. Lately they've felt inspired by the model Teddy Quinlivan, and they also mentioned the episode of Keeping Up with the Kardashians where Kim loses her diamond earring in the ocean. "Remember Kourtney told her, 'Kim there are people that are dying'? Well those people who are dying, being oppressed, and facing real life problems inspire me to keep going and raise my voice." In their partners, Juan looks for a fearless partner in crime, someone emotionally responsible and willing to deal with consequences. He thinks it's sexy when someone's brave enough to "Not give a single fuck." Juan feels that Colombia is a welcoming place for queer people if you're "Light skinned, male-gaze oriented, straight-acting, cis-passing, educated, and mid to high-class. Otherwise you just have to try and not die everyday." His advice to young queer people is to remember that love is a mirror. "Love every side of you instead of trying to change yourself in order to fit in."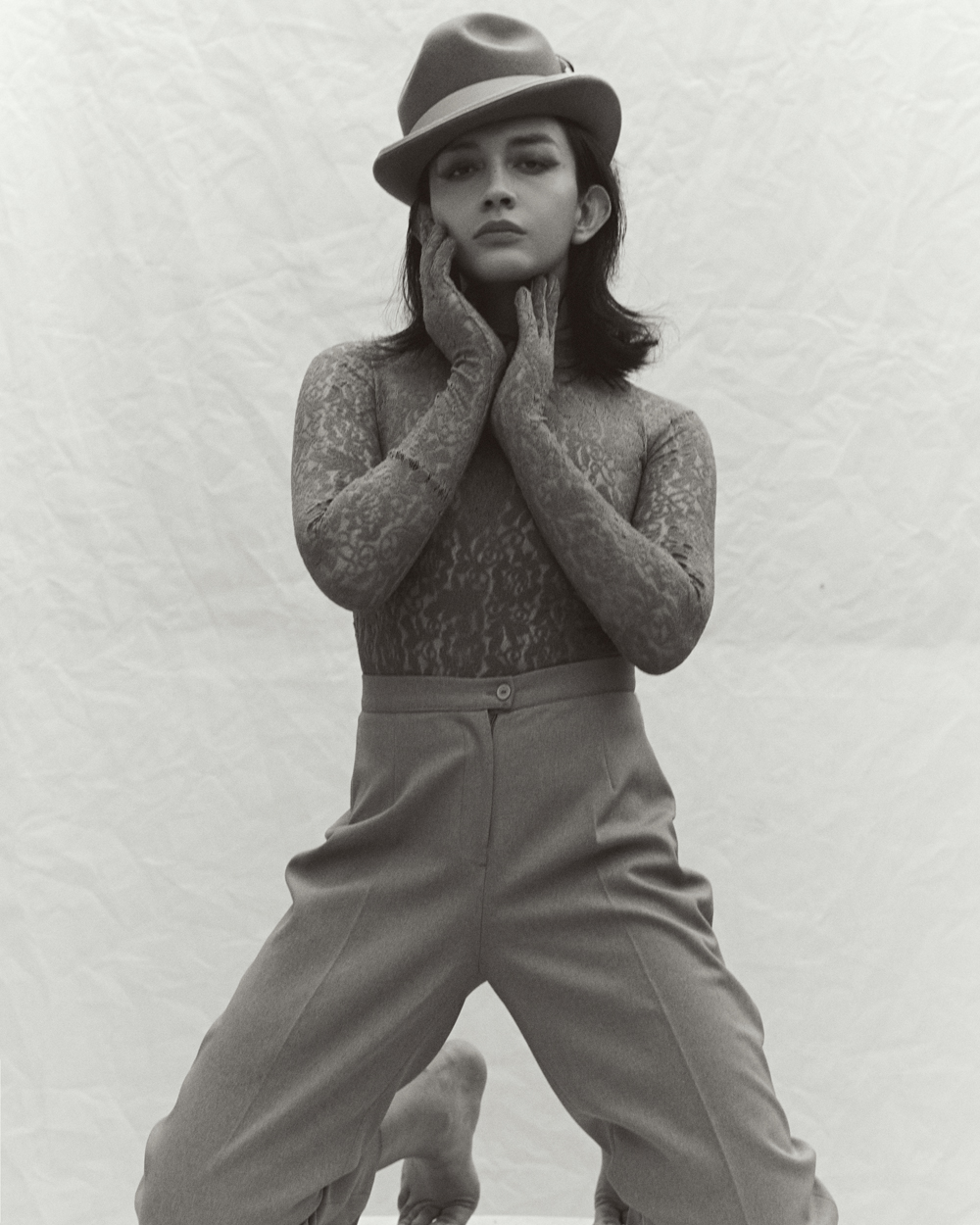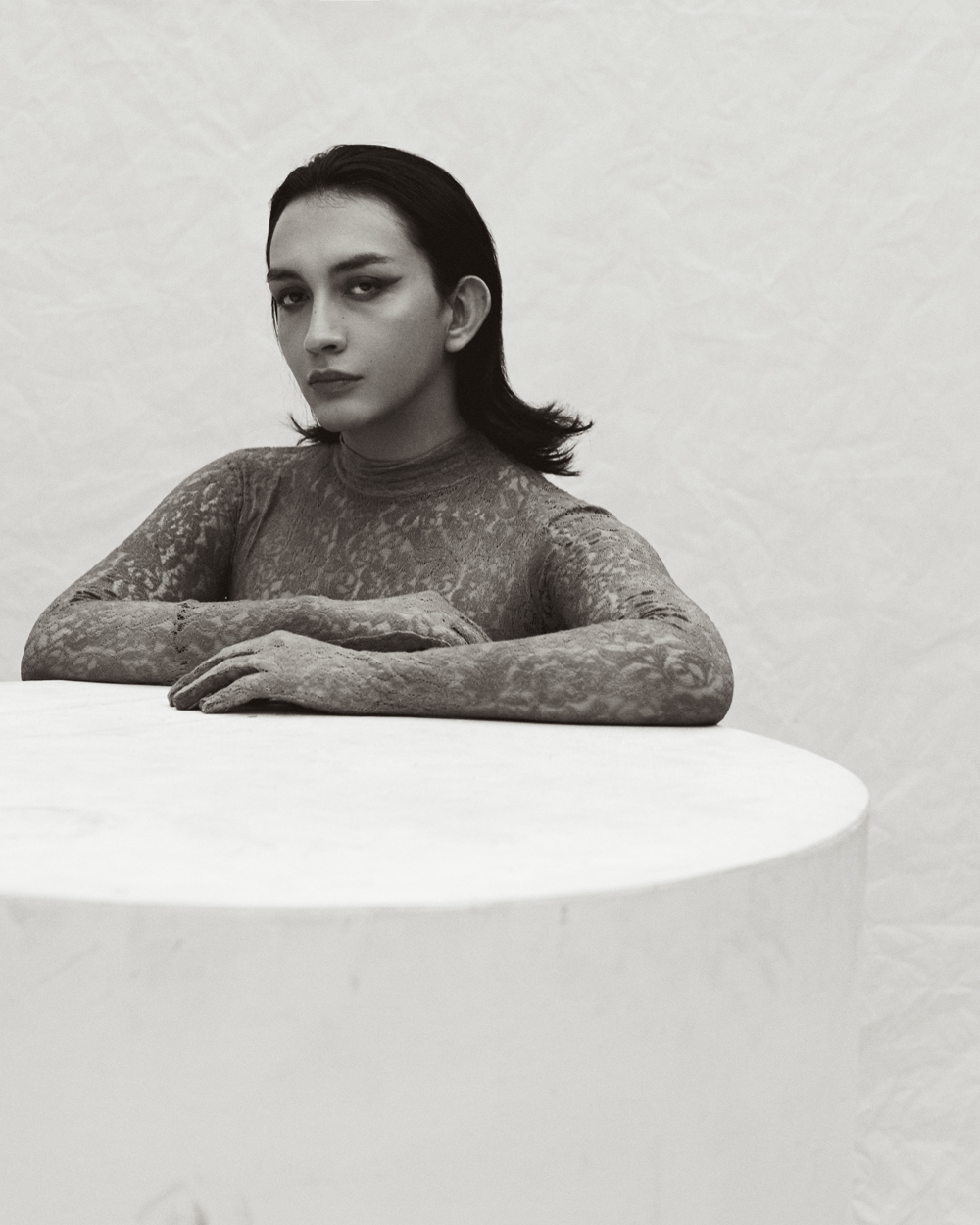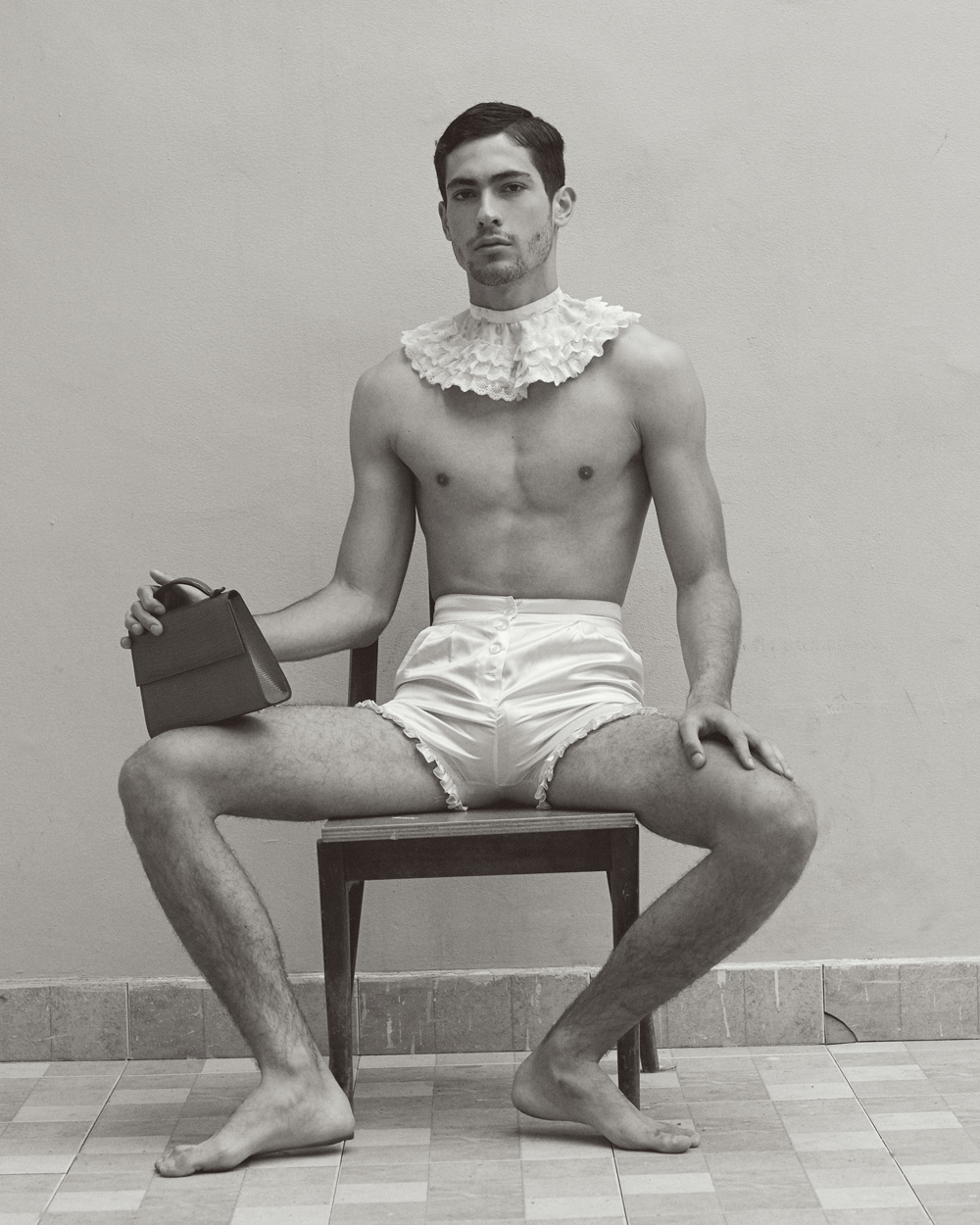 Juan David