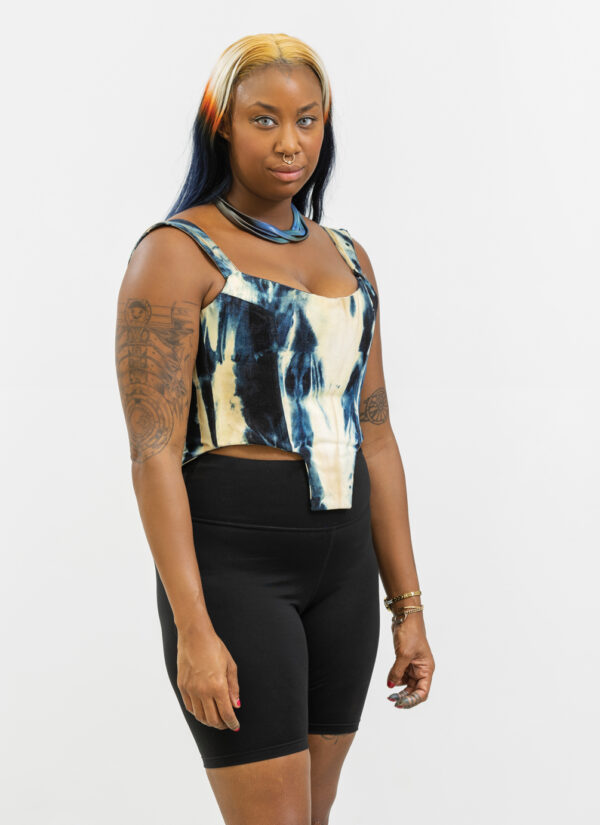 Caitlin Cherry photographed by PEPE fotografia in Torino, Italy. June, 2022.
Caitlin Cherry
While their spectral iridescence is reminiscent of gasoline splashed on pavement or the psychedelic images made by infrared cameras, Caitlin Cherry's recent paintings are actually inspired by a phenomenon of glitching LCD screens. A few years ago, Cherry noticed that when looking from the side, at a slant, the colors on her laptop screen would begin to invert, a process better known to photographers as solarization. Depending on the adjusted level of color distortion, a figure with brown skin appearing a shade of deep orangey bronze might flip, changing to the hue most its opposite on the color wheel, an alienoid blue. Translating pixels into paint, Cherry experimented with imitating this inversion, developing the signature kaleidoscopic style that characterizes her portraits of Black women, many of them luminaries like Cardi B. and Dominique Jackson. The effect is a visual dissonance, the chaotic layering of multiple disagreeing lenses, offering an expressionistic line up of pop culture provocateurs who have helped redefine femininity and the limits of self-transformation. "Black women have never sat comfortably in an idea of what female-ness is," the Richmond-based artist asserts, "Even if they don't realize, they are playing by a set of queer politics."
Cherry often pulls her source material from the latest movies, TV, music videos, award shows, and social media. "I'm frantically archiving because the pace of culture has sped up," she laughs, "the overturn is quicker than it used to be." She is interested in the noise of niche celebrity culture — fleeting, marginal fame, people becoming commodities, perpetual social performance — how tech trends seem to be establishing a broad landscape of new role models, resulting in a less streamlined sense of normal or natural. A vocal proponent of plastic surgery and other radical modes of bodily autonomy, she emphasizes the importance of playful experimentation with race and gender in identity development. As an affront to the expectations of heteronormativity and white supremacy, she imagines a paradigm where conformity and subversion are two sides of the same coin, where the possibilities and expectations of self-actualization are as relative as the math implies of space and time.
"Touching Private Parts on Private Planes" (2022).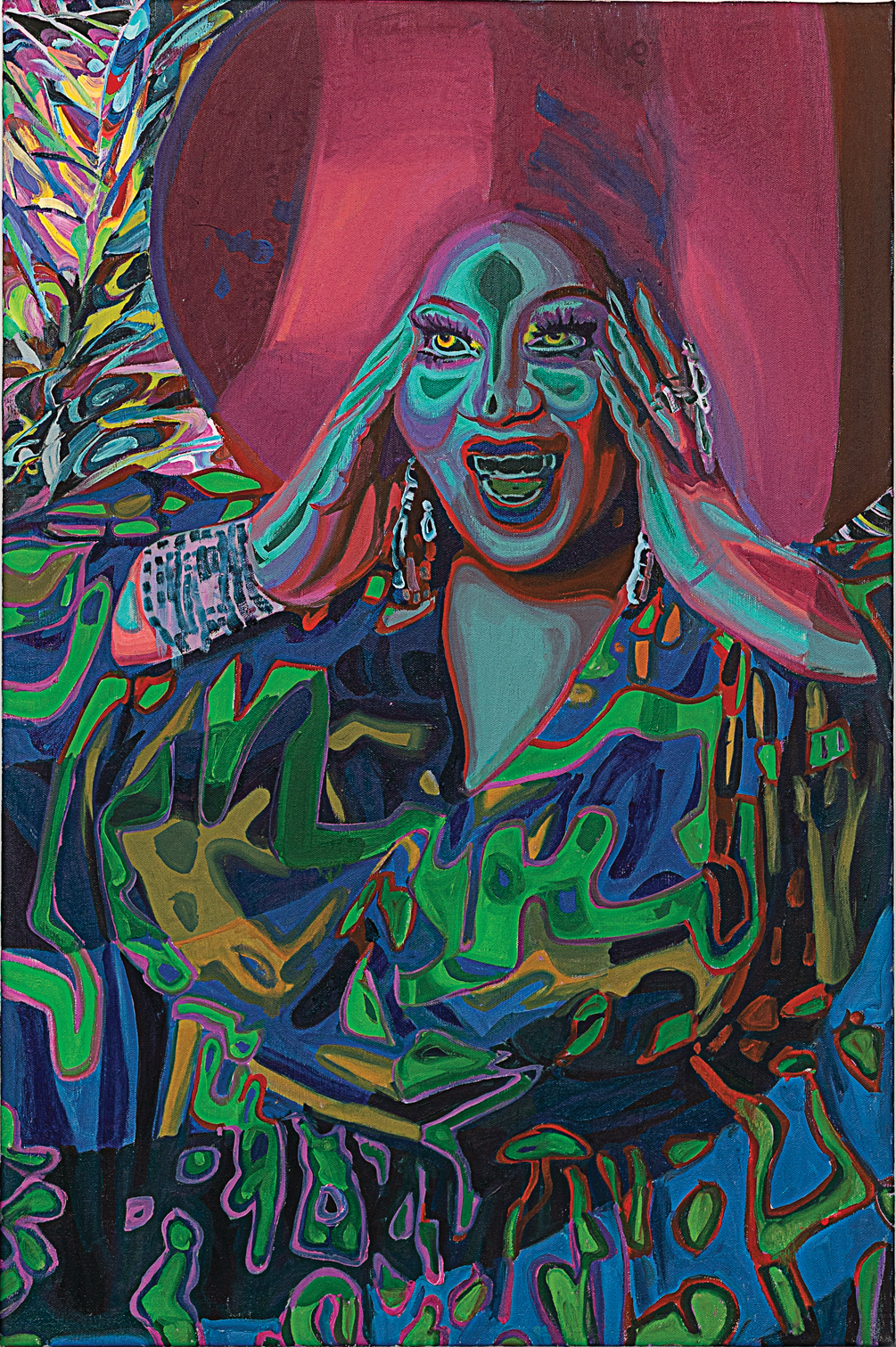 "White Refridgerator Hunny" (2022).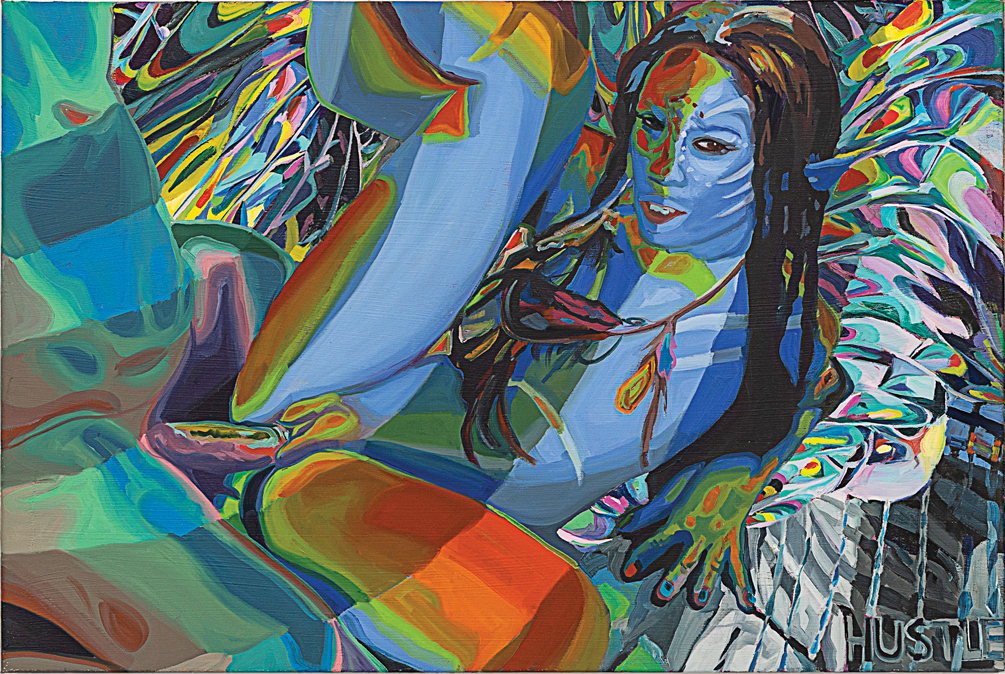 "Proton-Enhanced Nuclear Induction Spectroscopy" (2022).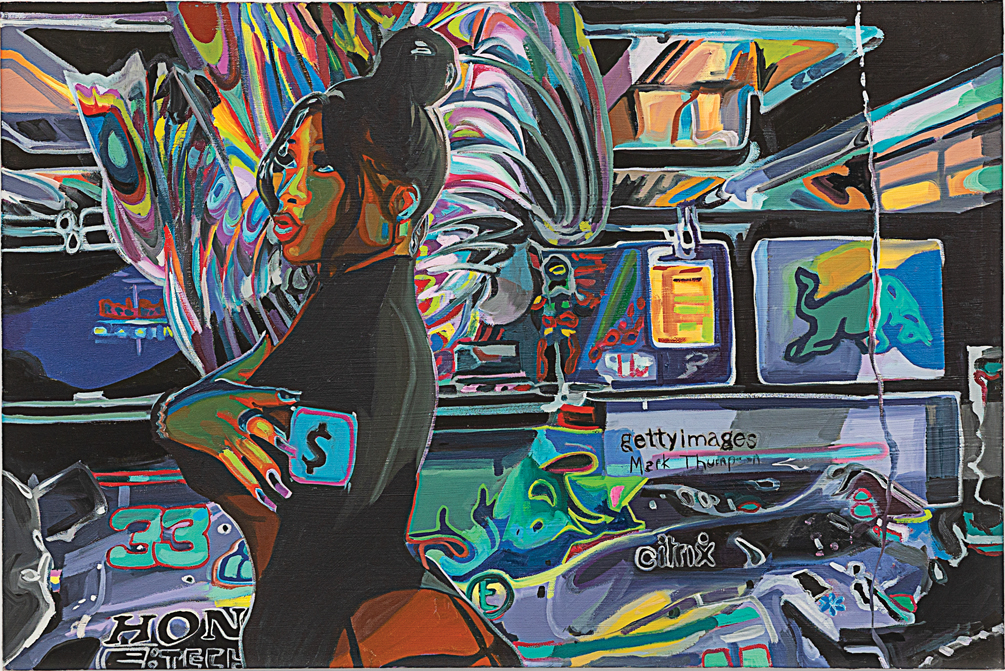 "Czarists and Androids" (2022).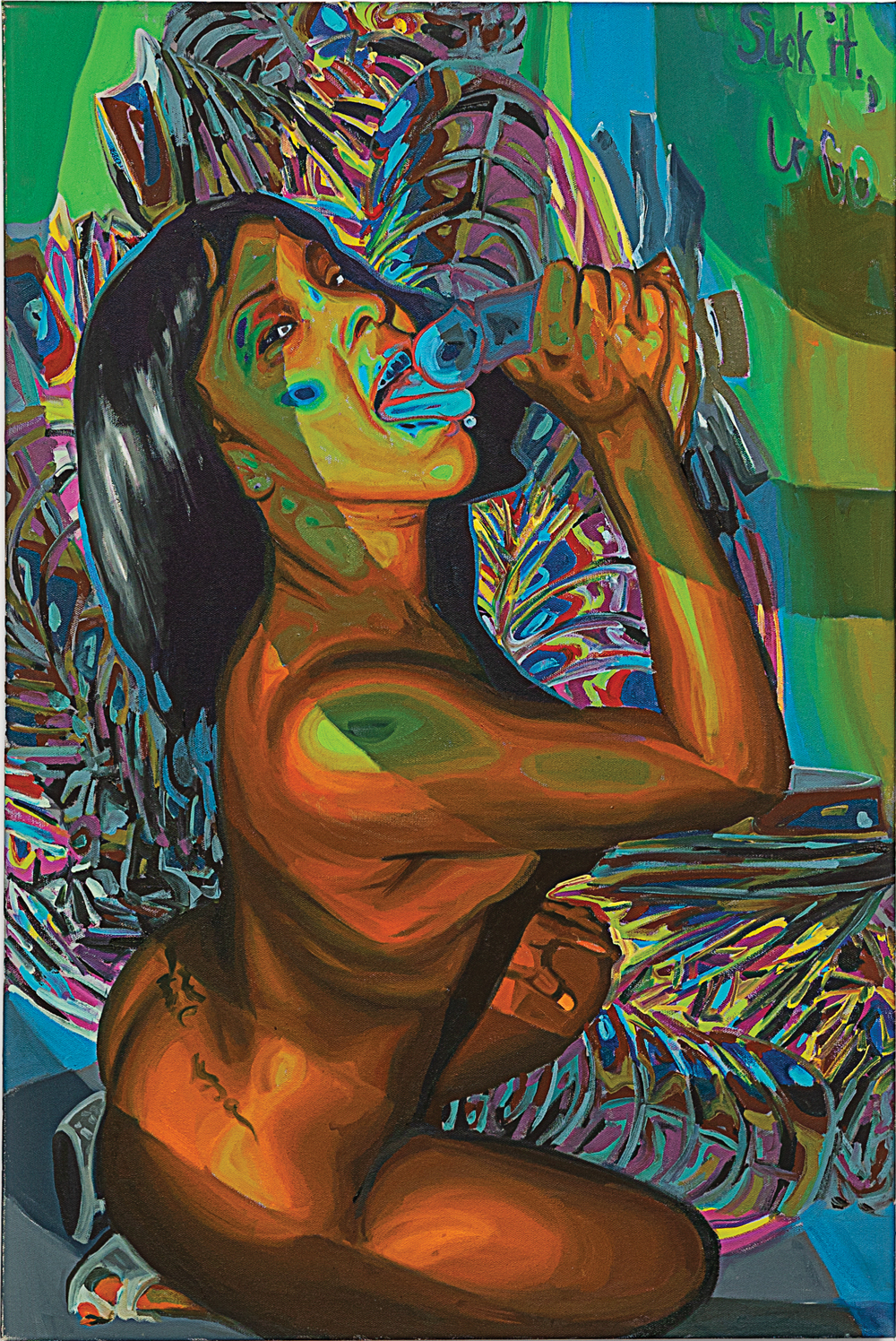 "Suck It Or Go" (2022).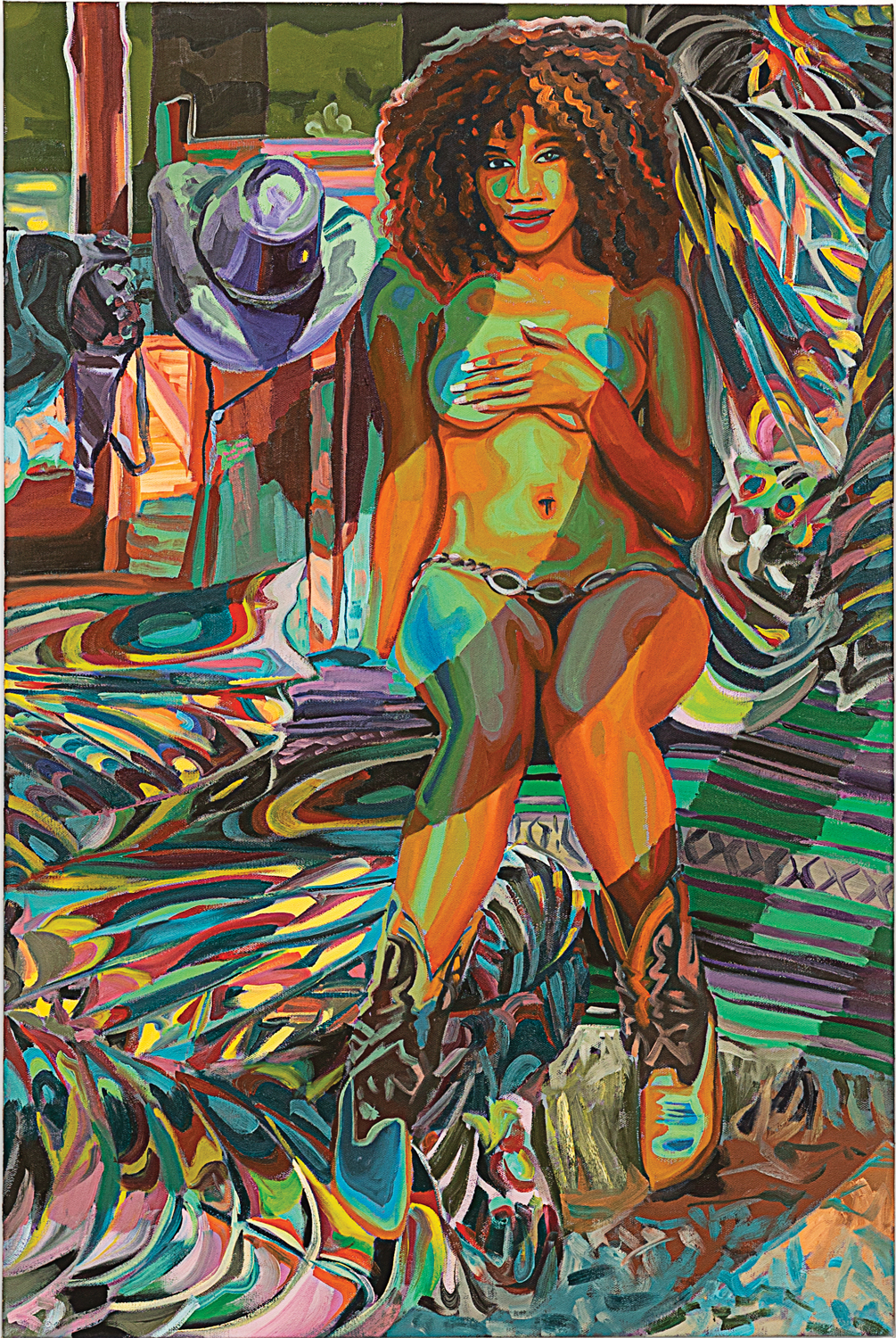 "Big Spender" (2022).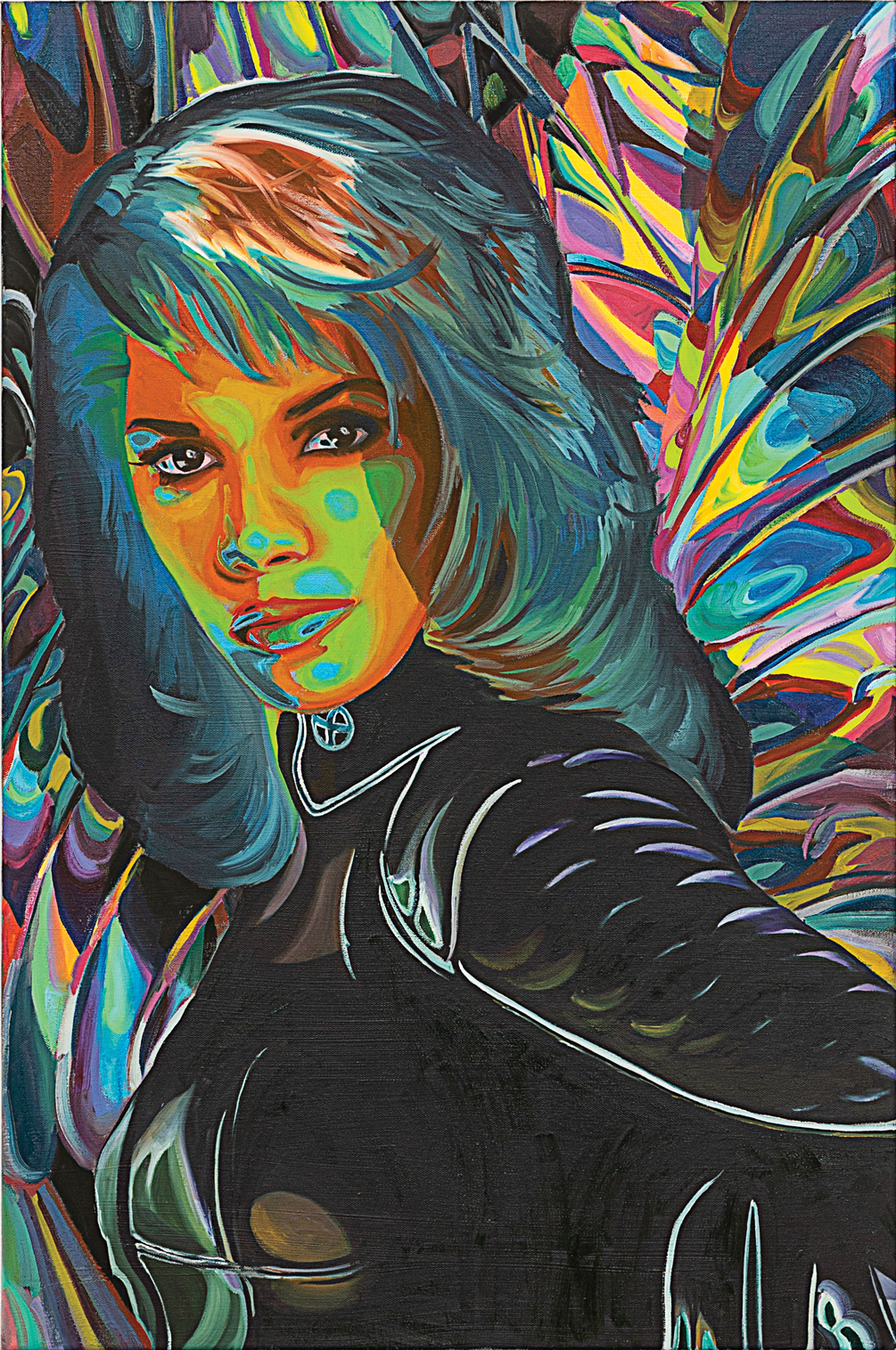 "The Problematic Ball" (2022).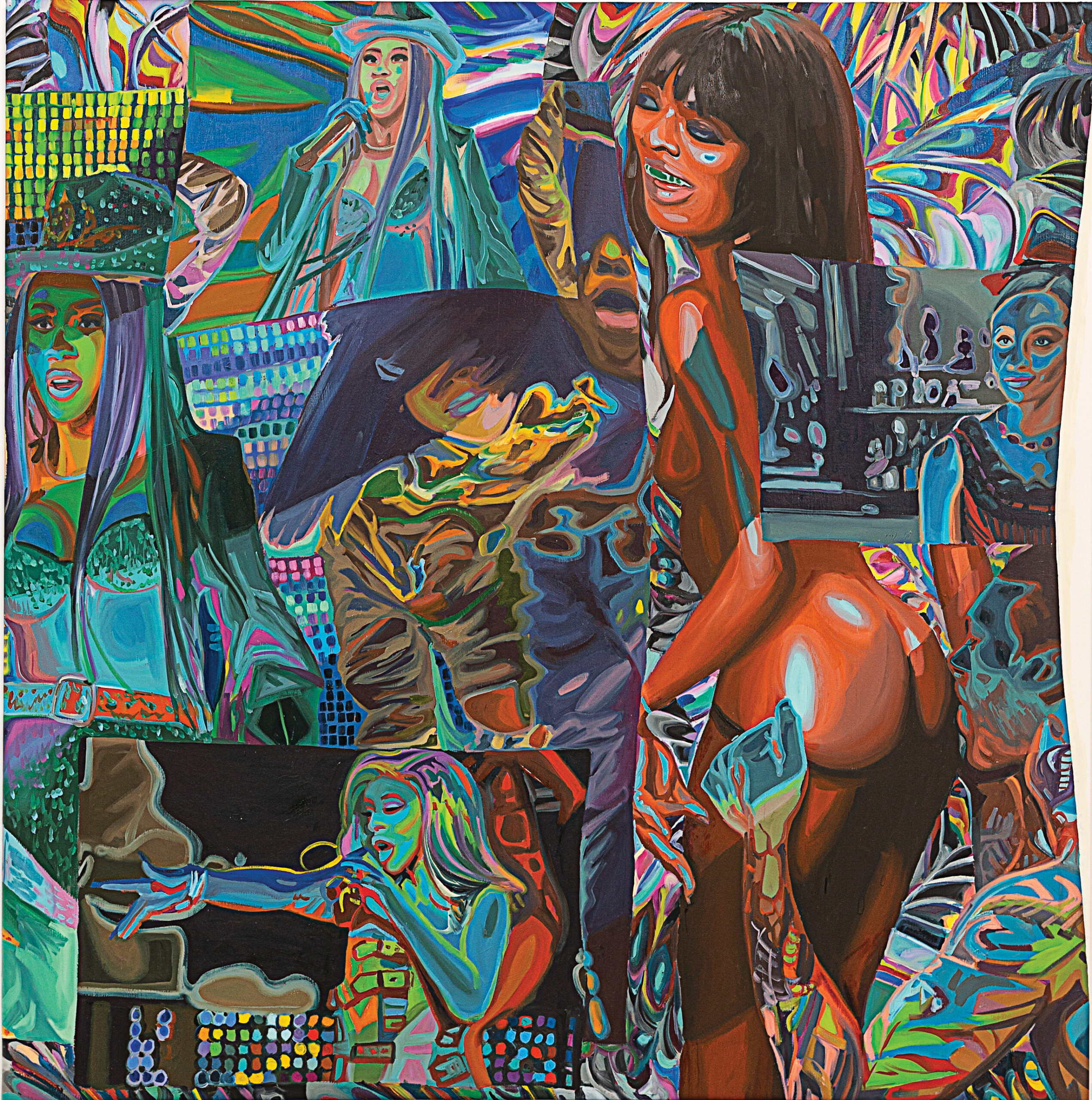 "Video Killed the Painting Star" (2022).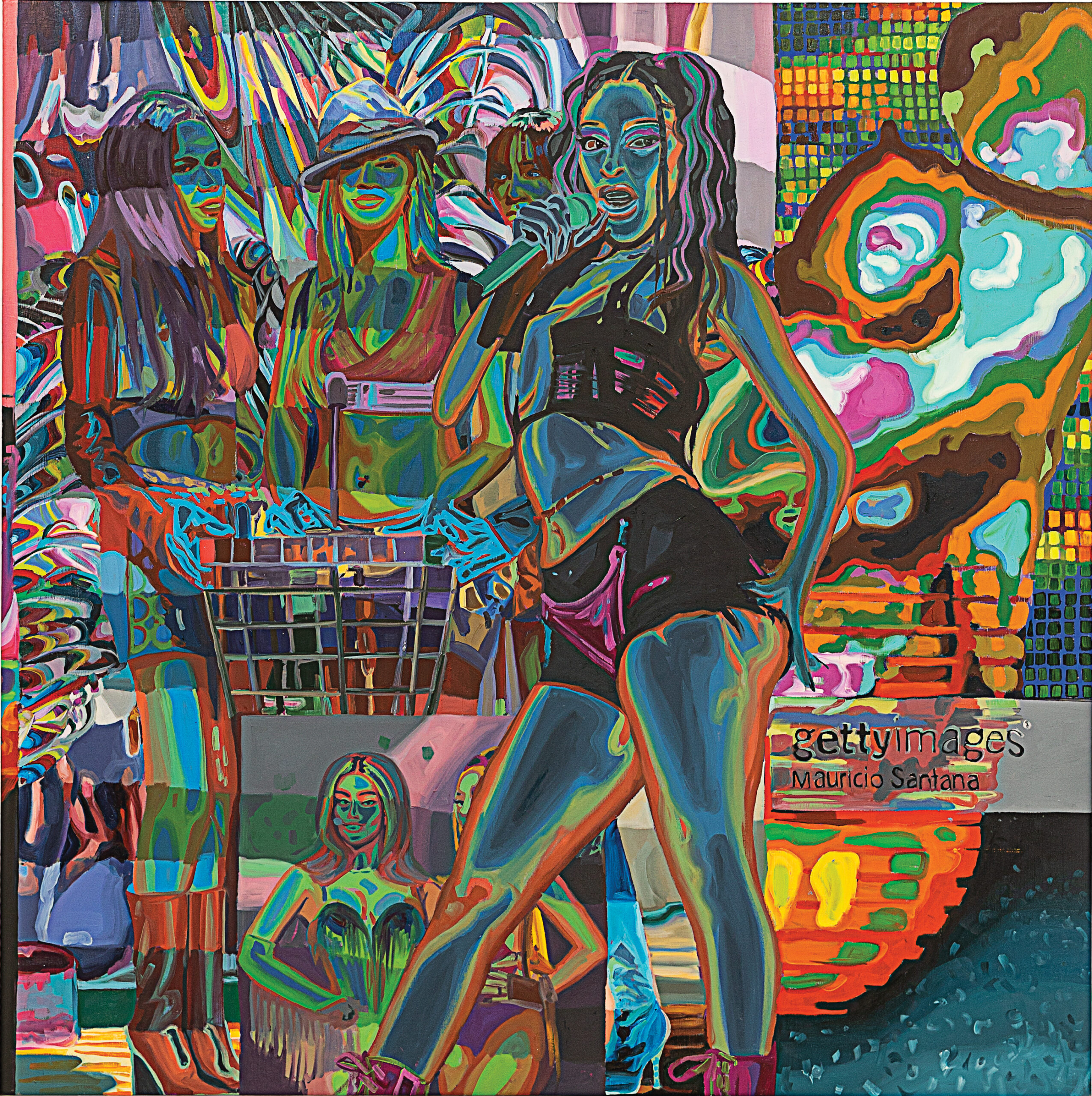 "Bicoastal Bisexual™" (2022).
All artworks courtesy of the artist and Luce Gallery, Turin, Italy.
This story was printed in GAYLETTER Issue 16, get a copy here.