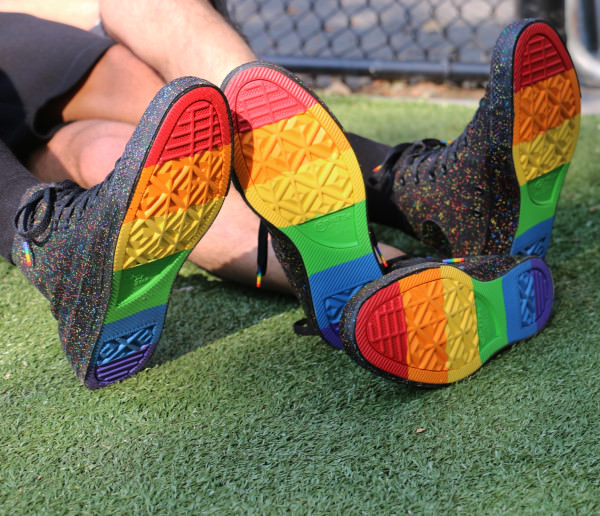 PHOTOGRAPHY BY QUIL LEMONS
Converse Pride Collection
Converse Celebrates LGBTQIA+ Pride with Shoes!
I think about fashion a lot. Sometimes I'm walking down the street and I see someone throwing it, feeling themselves in their labels, and I'm like yaaassss, wow, *grunts*, ok then. But don't get it twisted — just like size isn't everything, neither are labels. The best kind of fashion comes from within and that's why when I see a mom with her wild-ass children, in yoga pants and Versace sunglasses, I nearly fall over. Not only is she enduring motherhood (which is cunt) but she's still expressing herself. Converse are unique in the way that they transcend that kind of class barrier. Converse are the original progressives in the way in which they don't care if you're black, latino, gay, trans, queer, mom, dad, step-sis, or half-brother. Whatever you define your style as, and however you choose to identify,  a pair of Converse can turn your look out!
If you are like me, then your first memorable pair of Converse were black, and purchased during middle school where you wore them into the ground and wrote cultish phrases on them during Italian class. I've since owned several other pairs of Chuck Taylor's that, in their own way, serve as symbols of who I always felt I was and who I wanted to be. My icons, and the cool kids I looked up to in media, always wore Chuck's. In 2016, you'll still look effortlessly cool in a pair. They are timeless! Following their decades old mentality, and "encouraging the creative community to be their most authentic selves, Converse proudly unveils the 2016 Converse Pride Collection — three colorful new Chuck Taylor All Star sneakers designed to be worn at pride parades, concerts, jubilations and beyond. Inspired by all the LGBTA communities around the world."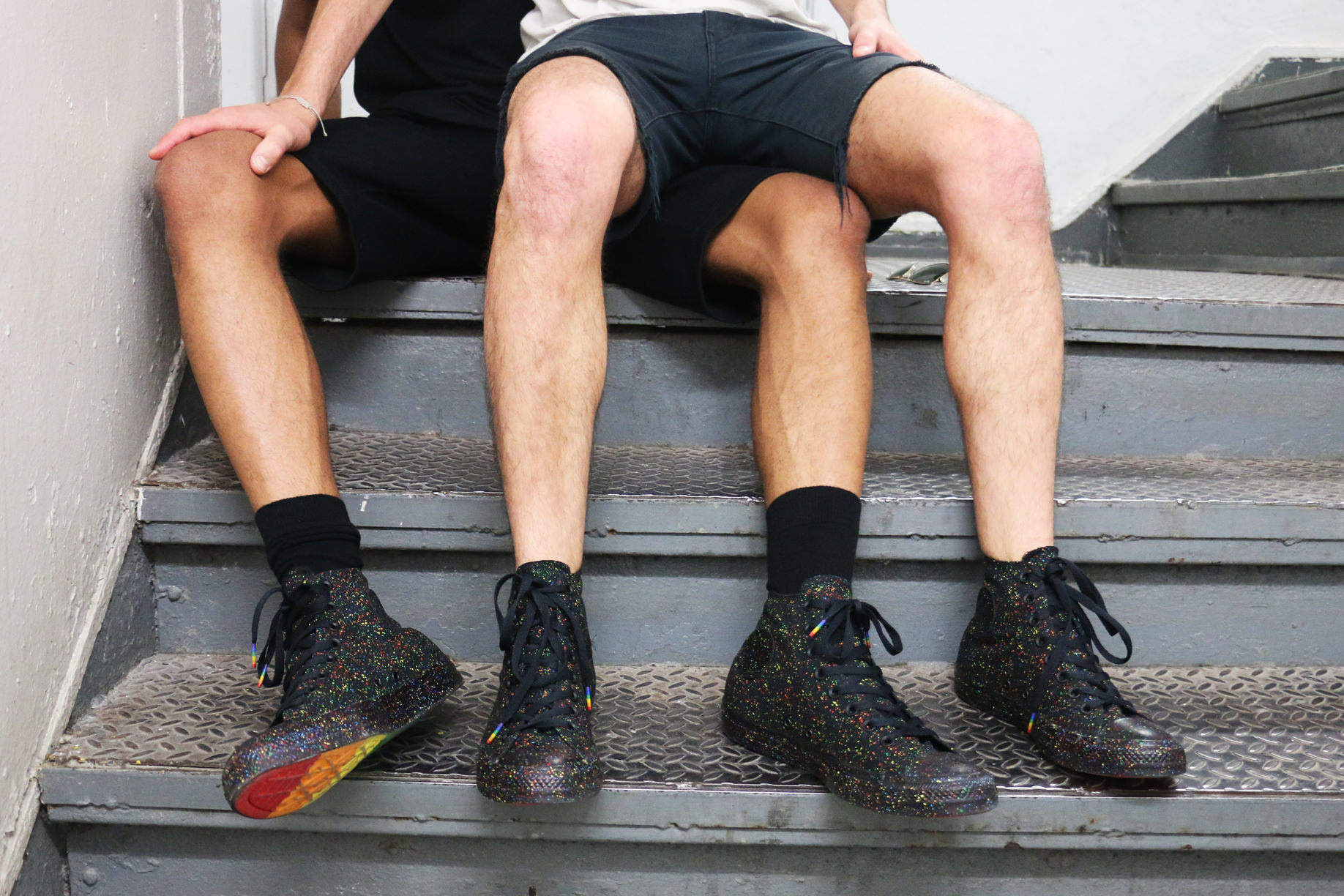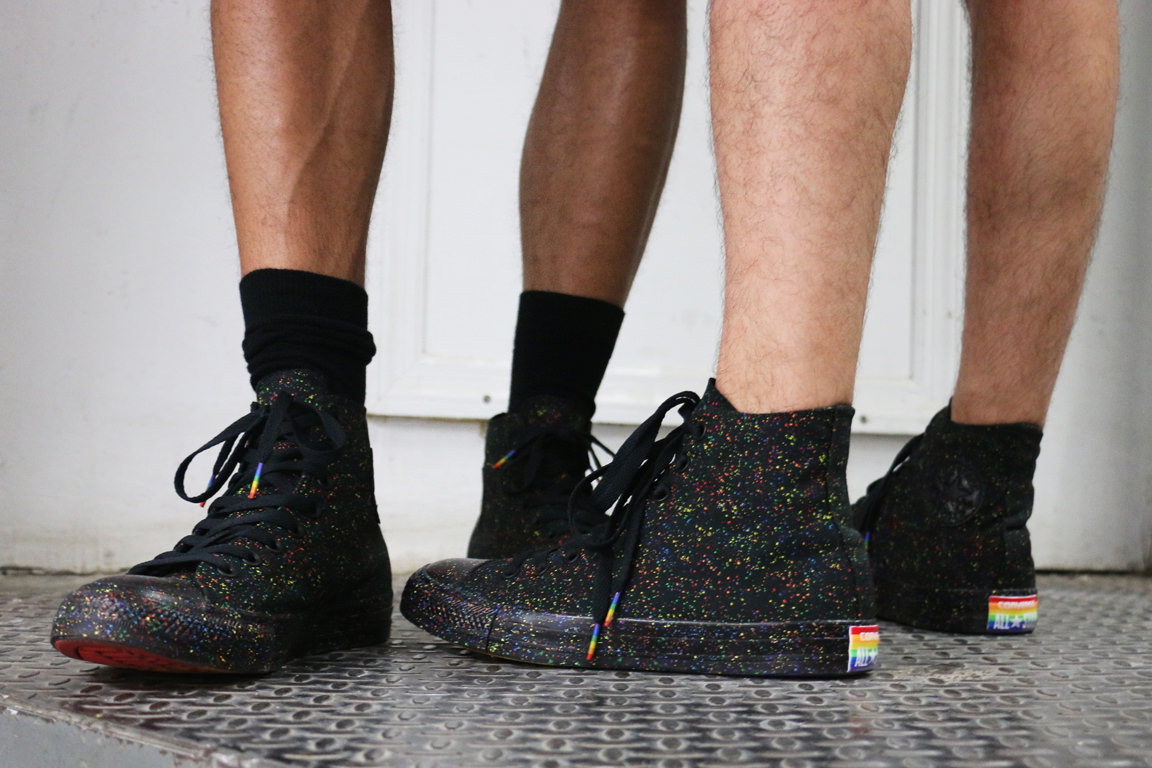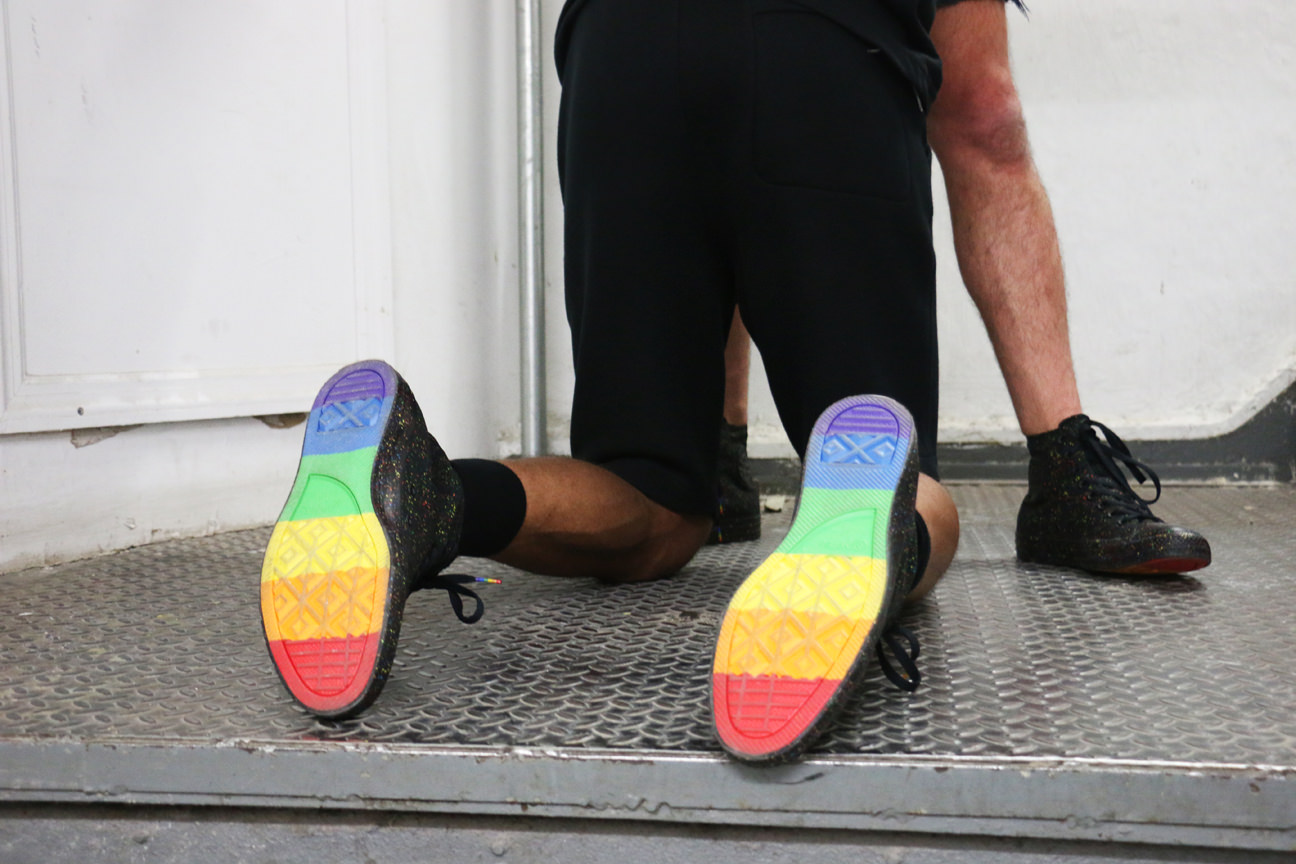 "Launching this spring on the classic Converse Chuck Taylor hi and ox silhouettes, special features include a premium woven upper in vibrant rainbow colors, along with a rainbow license plate and aglets. The collection will be available in both woven canvas and an all-over rainbow splattered canvas design and boldly shows Converse's support of the global pride movement."
I saw these and thought to myself, what the hell? I can't believe this hasn't been done before! Ingenious. It's about damn time someone really took the world by their prejudice balls and put LGBTQIA+ pride on the shelves. "Rallying the world to unleash their creativity and support universal tolerance and equality, the new 2016 Converse Pride Collection will be available at Converse retail stores and online at Converse.com on Friday, May 13. The hi-top will retail between $65-$75 USD and the low-top at $60 USD." I am so happy Converse is giving the community their own collection. I mean, if there is anything we deserve it's shoes, hunty!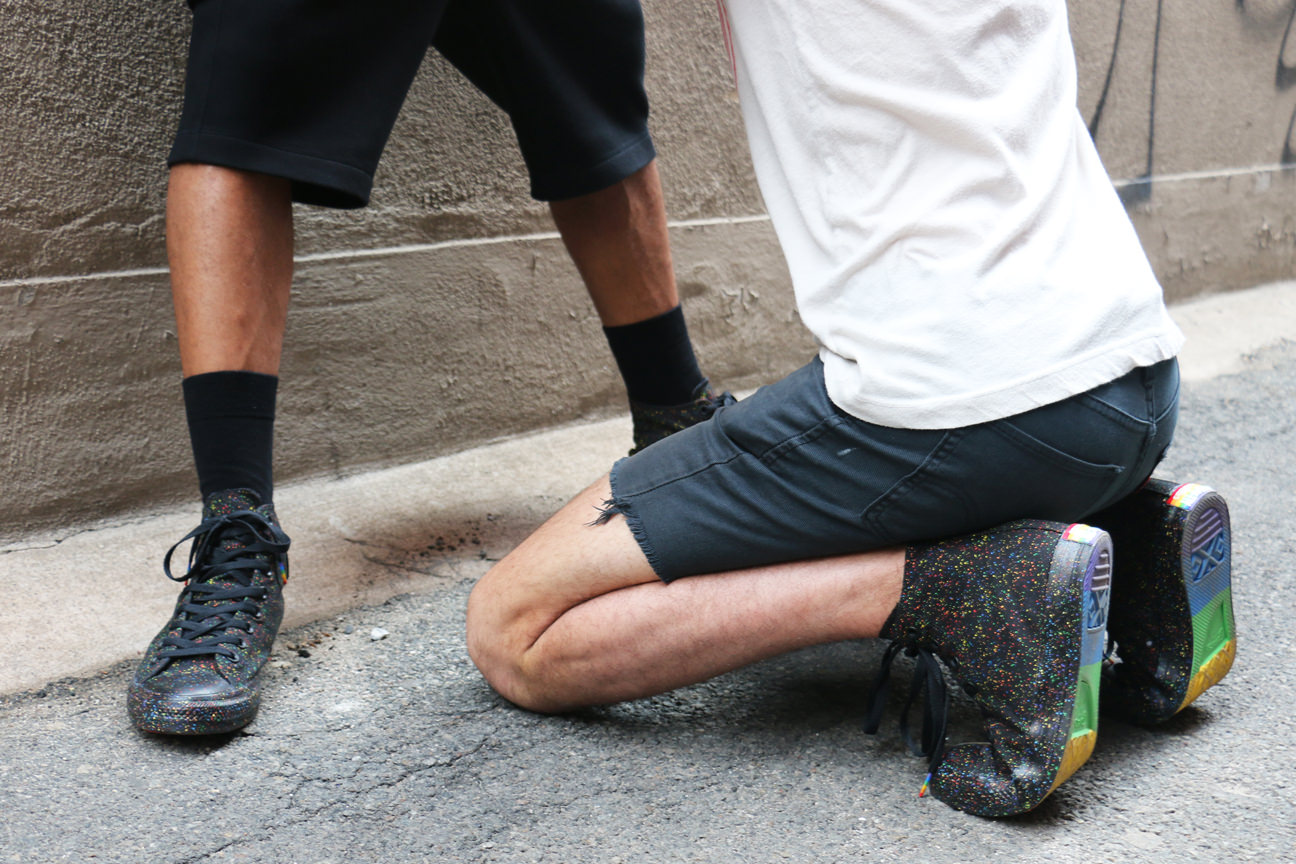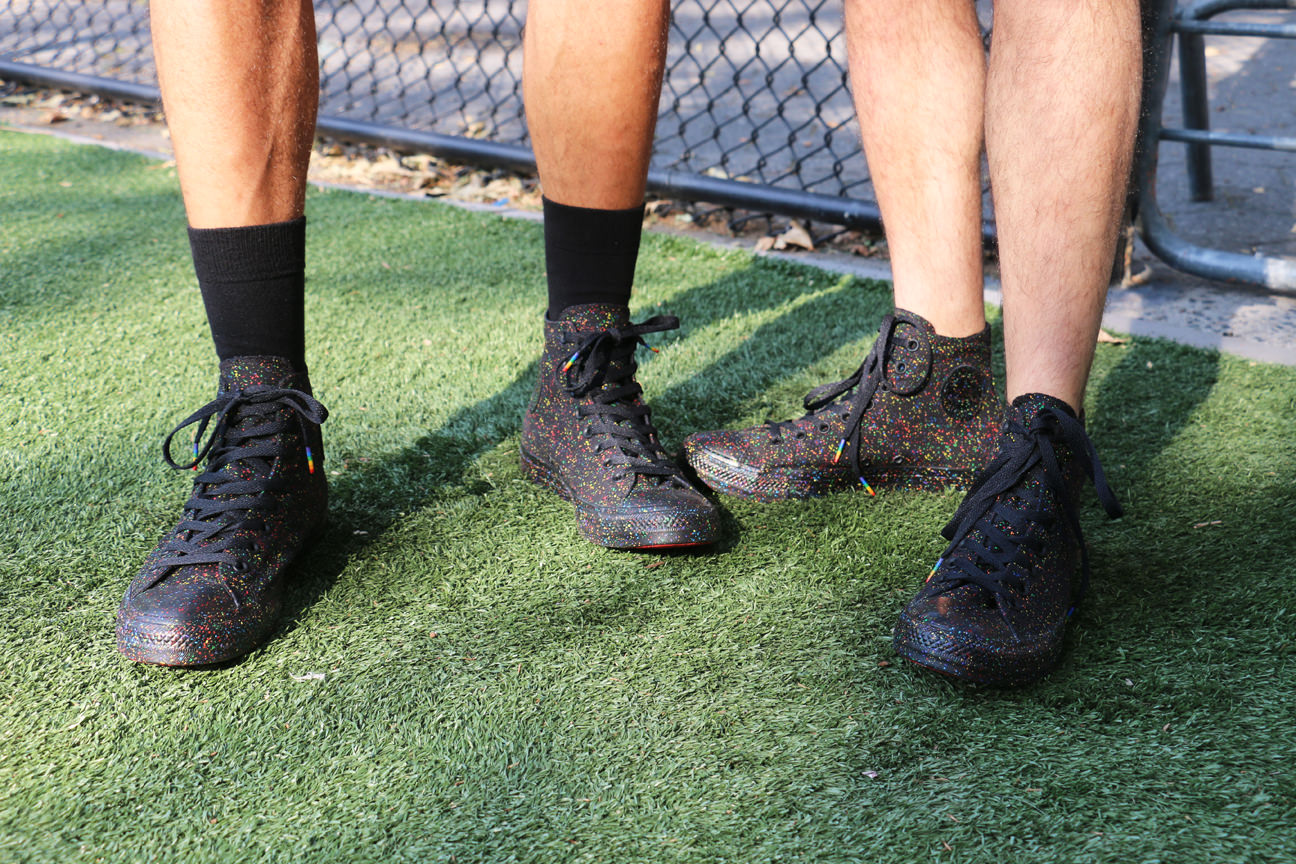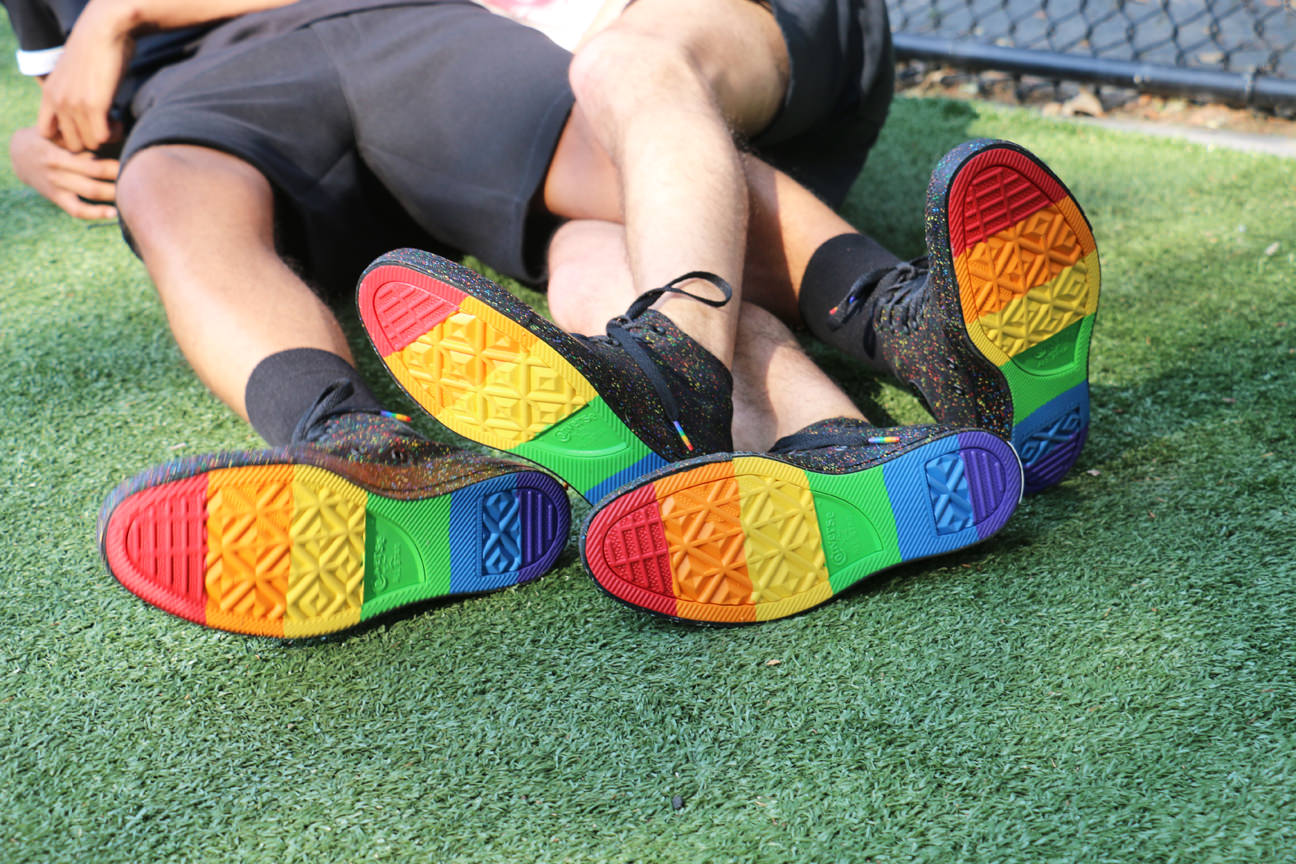 It's pride month, your look is waiting, queen! Get them here!