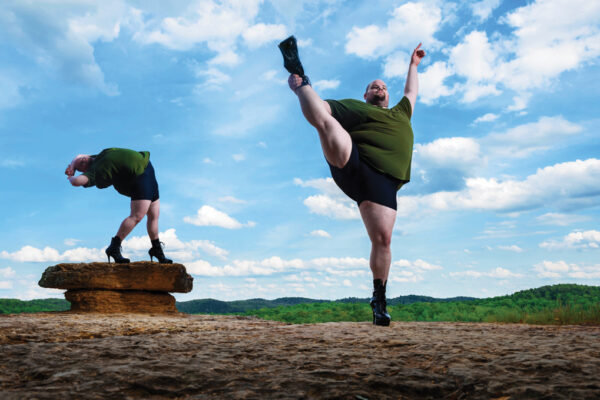 PHOTOGRAPHY BY MARK MINTON | POST-PRODUCTION BY OWEN KOLASINSKI
Erik Cavanaugh
Dancer-choreographer Erik Cavanaugh moved and grooved from a pizza parlor in Pittsburgh to some of the biggest stages in the world. The former dance major ended up on America's Got Talent and in the pages of Oprah Magazine after a video of him pirouetting and backbending went viral in 2016, eventually racking up tens of millions of views. His mission has always been to change how we imagine the "dancer's body," urging us to celebrate each others' bodies because they are one thing we all inhabit. Today he continues to spread this message posting performance videos to his loyal fanbase on Instagram, Facebook, and TikTok, showing that dance is a language we all share, speaking to the heart and soul of who we are. We caught up with Cavanaugh to hear him translate, to words, his body talk, and get to know the mind behind the movement.
How would you reflect on the media coverage you've received? At Dance magazine, they voiced frustration that mainstream media centered on the spectacle, rather than your art. When I read that, I teared up because I believed it: Rather than focusing on me as a dancer, they focused on what my body looked like… mislabeling me as a ballerina. A ballerina is a female professional ballet dancer, which I'm not.
I liked when they asked if the media was missing the point. While I appreciated all that was given to me, I didn't like being labeled as "burly," or "linebacker," or all these images that they used to create this persona of who I am and what my body looked like. Rather than being a plus-sized or body-positive dancer, there had to be some kind of shocking imagery.
Yeah, to hook a viewer they resorted to stereotypes. It was like they were trying to walk this tightrope of not insulting me, but getting close to it. Because of that, I wanted to ask now: How would you describe your own dancing technique? Who are you as a dancer? I am a contemporary dancer first. That's where I move and groove. My foundation comes from jazz, modern, and contemporary. I play with all three of those styles. I drive from an emotional standpoint. A lot of my work on Instagram is improv, because I sometimes just want to see how my body and soul feel like moving. On the backside of that, I do a lot of heel stuff. I don't really do choreography, I just kind of improv. If I just go in there and move and groove, I do things I didn't even know I could. I feel more alive, connected. In my contemporary, I feel more emotional. In heels, I feel more sexy, more hot, whereas everyday real-life Erik does not feel like that. It's the heels that bring it out of me, when I let them tell me how I'm gonna be moving.
Growing up, how did you relate to your sexuality? I'm still discovering it for myself. I don't like to label what I am or who I'm attracted to because I connect to the person. The person, and their soul. Whether they be male, female, non-binary, transgender: I'm not looking at what's between your legs, but at your heart, and how we can connect on a personal level.
It makes sense why you've connected so widely, looking past those blocks and labels. When we get stuck on labels, we lose connections. Not every relationship has to be sexual. You could have a romantic partner that you feel fulfilled around. I'm not chasing after a certain gender or a certain person. I'm trying to find who is my soulmate. Someone that connects to me on a much more spiritual level.
I think that's powerful, I like that. Thank you.
How did you train your body? It comes down to the teachers I've had. They pushed me the same as other dancers. There are teachers — not just in dance — who will teach at different levels, based on preconceived ideas about what people are capable of. If a plus-sized dancer comes in the room, and you're one of these teachers, you've already put them below the others because you're expecting they cannot do as much as the others. My teachers put ankle-weights on me and said, "Okay, now do your leaps."
Oh wow. That's what teachers do. As dancers, we push our bodies to be stronger. We use ankle weights, we use arm weights, we do all of this core exercise. My teachers never allowed me to tell myself something was "good enough" for my body. They always said, "You need to be better, just like everyone else." They never made my weight a factor, so I never made my weight a factor. I trained. I continue to work as though my body is not a hindrance because that is not how other dancers or other people do. So me, as a plus-sized person, I'm not looking at my body as a hindrance. I'm looking at myself, and how I can do better.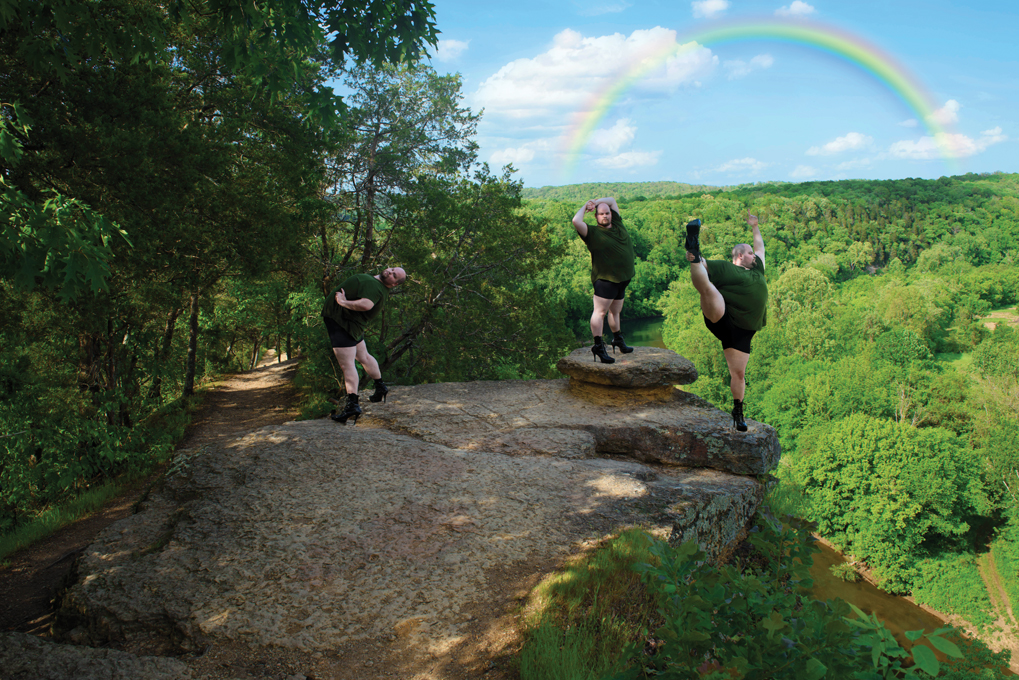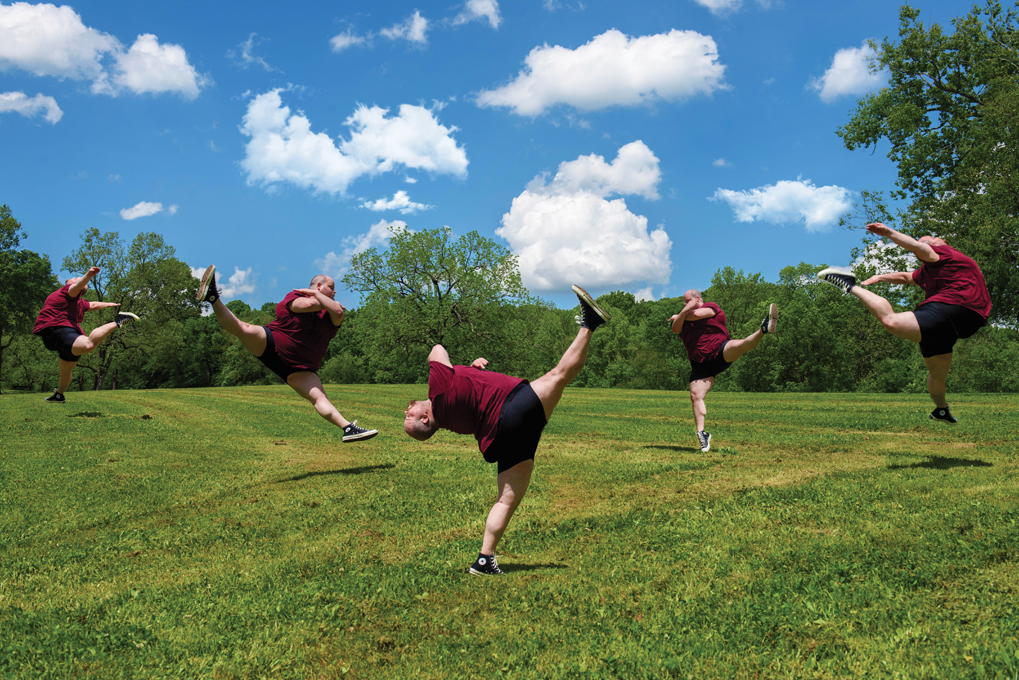 Erik wears Chuck 70 sneakers by Converse.
What created people's certainty about what a dancer's body should be? It's a tradition that came up with ballet. Balanchine [the "father" of American ballet] used to have his muses — his swans — who had to be very thin, with long necks, long arms, long legs, short torso… That's the body. There are dance companies — it's better now, but they still exist — that feed their dancers water pills, and create body dysmorphia issues to have that body. It's all about having the perfect lines.
For some reason, we can't get past that. It's still a fight. And it's a fight that kills. People starve, develop bulimia, destroy their bodies. But we still cling to this tradition, even though we know how much it destroys.
It's a bit of sadism, where someone's willingness to hurt themselves to achieve that body is rewarded. All dancers are told to lose weight. Some develop eating disorders, then do lose weight. They get all this praise, all these opportunities, so they continue down that path.
Thinking about how you've begun to change those ideas, how was it on America's Got Talent? It was the first time I'd danced in such a big place. Auditions were in front of 2,500 people, and that was the biggest audience I'd ever had. But, the moment I started dancing, the audience lost their minds. They were on their feet and cheering. That was amazing. Gratifying. The second round was even better. I felt a little bit more prepared. The first one I did improv, which was not the best idea —
You tried out for America's Got Talent doing improv? …Yes! [Laughs] But, for the second round, I choreographed something with the help of other dancers and performers. I got great critiques, but didn't go through [to the next round]. I was too introverted. Reflecting on it now, it helped me understand who I am. And it's good street cred. [Laughs]
I saw your TikTok's popping. How's that? Oh, God. I initially didn't want to join TikTok cause that's the teenager thing to do.
Yeah, no one wanted to join TikTok. I'd been dabbling, watching the videos, and actually laughing. So I took the bullet. I never did any of the trends, until I saw the high-kick challenge, and was like, "Oh, I can do that!" It blew up to like 17 million views.
I was like, "Well shit… I guess this is gonna be another avenue for me." It's helped me connect to the younger audience. I've been places and had kids come up to me like, "Oh my gosh, I love your TikTok!" I'm like, wow.
The Patrick Star video is very different than that high-kick one. Everyone kept calling me Patrick Star [from SpongeBob SquarePants], so I was like: I'm in. I love taking an insult and making it my own. You can't hold it against me.
Like Reputation, with the snake. Alaska Thunderfuck said, "If someone insults you, put it on a T-shirt and sell it."
An icon. A goddess. With haters out there, what keeps you turning on the camera? I'm not necessarily too scared of the Internet anymore. I don't have to deal with every comment. I used to ignore them all, but then I was ignoring the love. Now, I can see the hateful comments and not give them anything.
I've received so many messages from people saying they've started dancing again because of me. I've had people that identify as transgender or non-binary tell me that because I'm on the Internet dancing in heels, they feel more proud being themselves, and less afraid. I'm helping people I don't know. I'm giving kids someone to look up to, and see that it's possible to live your dreams regardless of what those around you say. That it can get better. The Internet doesn't scare me. But — live performances? Terrifying. [Laughs]
Where can we take your class? I teach at Millennium Dance Complex in Nashville. I teach a heels class and a dance class, so if you're ever in Nashville, come and see me!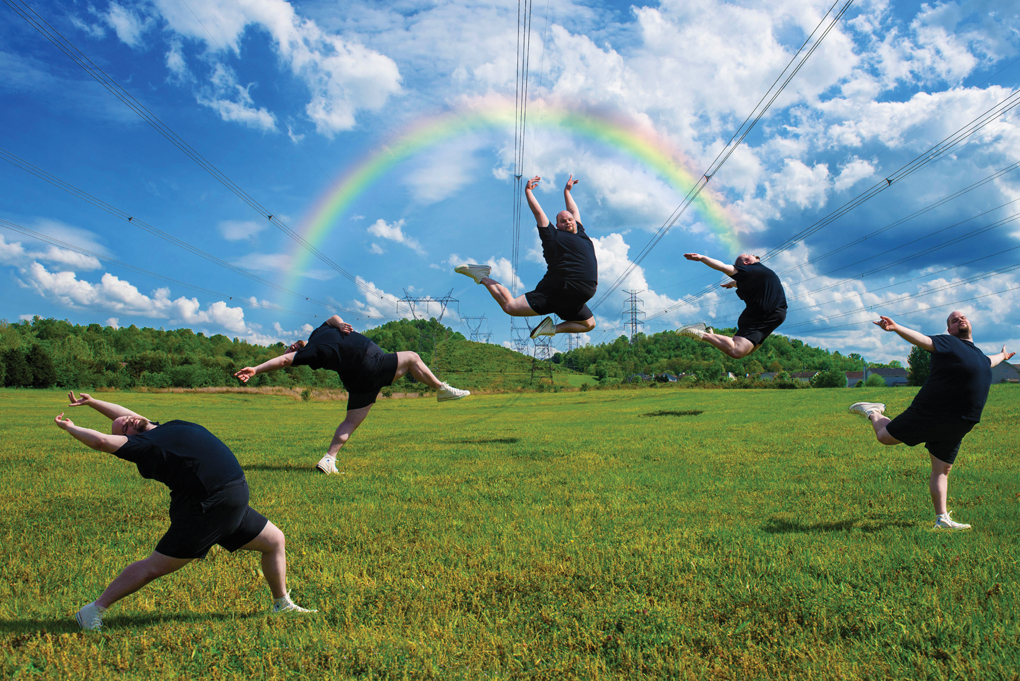 Erik wears Shapes t-shirt and Chuck 70 sneakers both by Converse.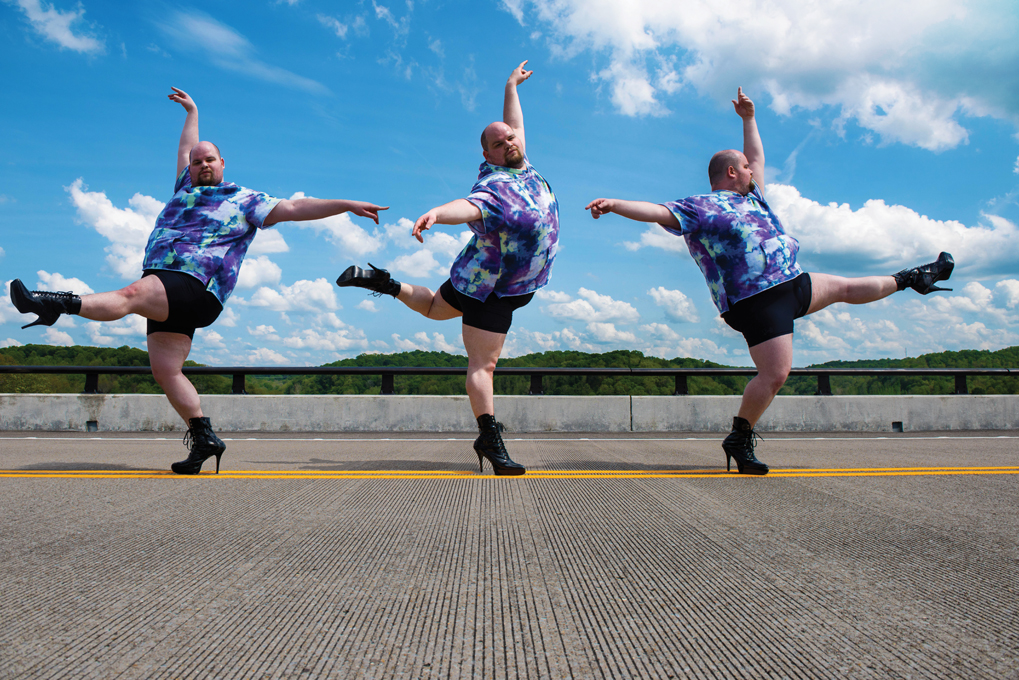 Erik Cavanaugh photographed in Nashville, Tennessee. May 2020.
Pre-order a copy of GAYLETTER Issue 12 here.