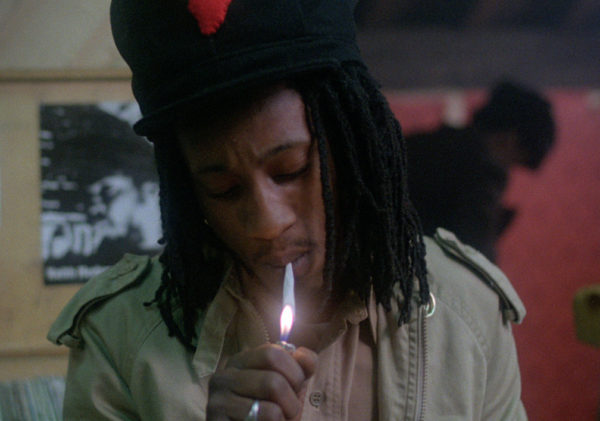 A still from the film
Film: Babylon
The Us Premiere at BAM
Imagine: the young Jamaican community in England circa 1980, making music, smoking weed, and coming to terms with being black, in a white-dominated country. Babylon, originally released in the UK in 1980, follows the story of performer, Ital Lion, as he competes in a local singing competition. The film is being released in the United States for the first time this Friday, March 8th at BAM Rose Cinemas.
There are suave outfits: black overcoats, afros, turtlenecks, there are laughs, like when Ital tries to buy beats from a producer with a pound of weed. The film lured me in with reggae club scenes and jokes that made me wish I was part of the community, only to gradually turn towards scenes of intense racism and violence. Ital is profiled and beat up by police and his studio is trashed by racist neighbors. Despite having a successful debut at the 1980 Cannes Film Festival, Babylon was considered "too controversial, and likely to incite racial tension" by the New York Film Festival. Bullsh*t, obviously.
I didn't walk away from the film filled with a desire to cause racial tension or division, but with an understanding of how racism breeds frustration and violence in its victims. Babylon is a must-see, if not for its badass music, then for its honest portrayal of race.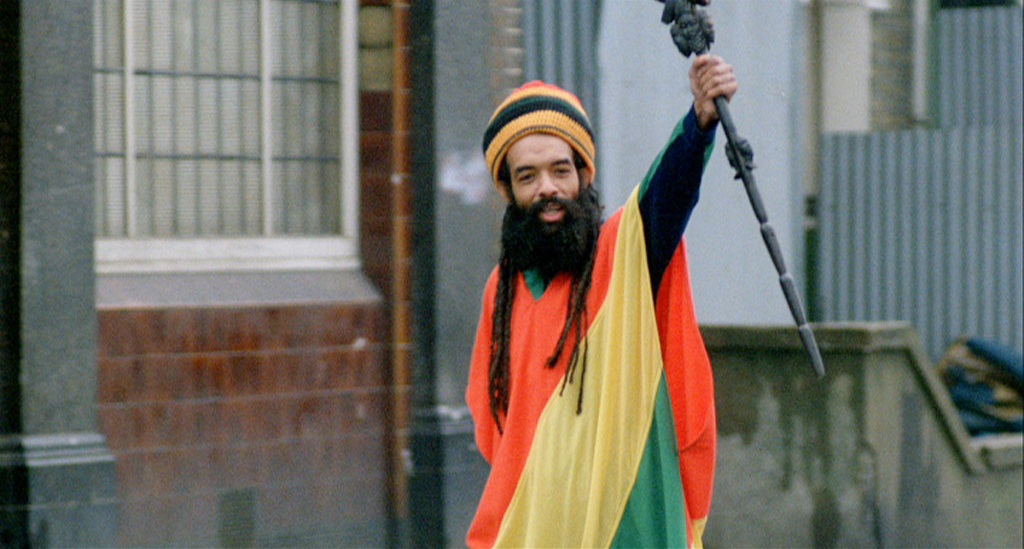 Babylon is playing at BAM Rose Cinemas until March 14, 2019. Click here for tickets and showtimes.