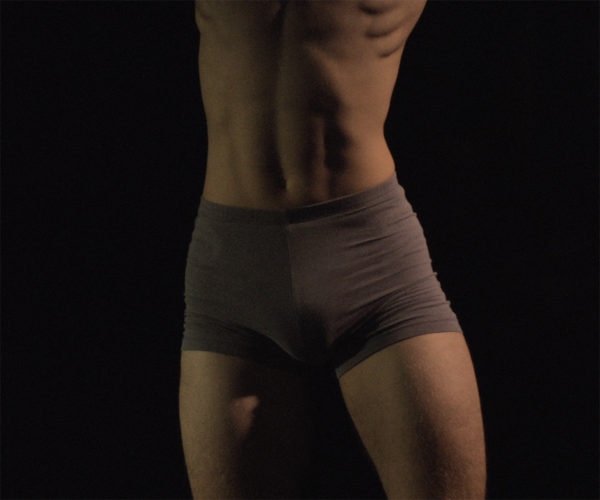 A still from For Somebody Else by James Cooper.
Fringe! Queer Film Fest London
The queer festival explores art and politics over six days.
Fringe! returns to London for it's eighth consecutive year and continues to promise an exciting program of LGBTQ+ creatives presenting provocative and political ideas through a variety of different mediums. The volunteer-run organization guarantees representation of diverse experiences, giving a voice to artists worldwide to have their own space to say something loud and queer.
Whilst the weather is grey here in the UK, you can run to venues dotted around East London and enjoy discussion panels, films (both short and long), performances, zine fairs, all discussing sexual freedom and gender expression, or the lack of it, due to systematic oppression. And then after, find shelter at the various parties hosted by the organization and continue to spread your voice into the night.
But first, here is some of the most inspiring work on display this year. With the festival featuring a mix of films, arts and events, these are the ones not to miss.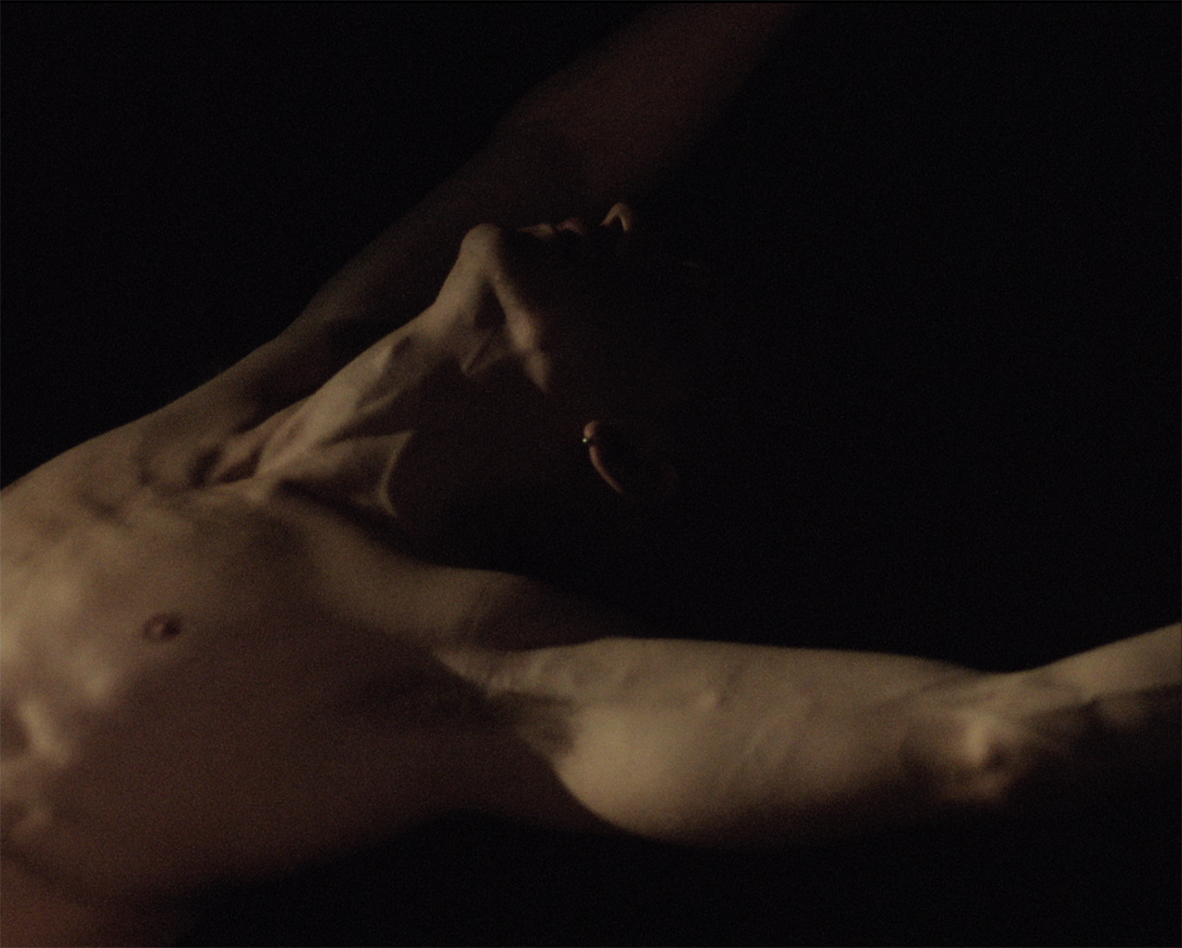 A still from For Somebody Else (2018).
For Somebody Else (2018) by James Cooper
Nestled in a collection of short films aptly named F.O.C.K (Fabulous Orifices and Consensual Kinks) is James Cooper's recent creation For Somebody Else. Cooper is a young, exciting film-maker and director exploring boundaries of sex and sensuality and is influenced by his in-depth knowledge of gay histories and his own personal queer experience. In For Somebody Else, a young dancer is approached by an older gentleman with a suspicious proposition, in return for money. What follows is a striking dance performance, which is both delicate yet carnal, and voyeuristically viewed through a lustful gaze.
Sat. Nov 17, 9:00PM @ Hackney House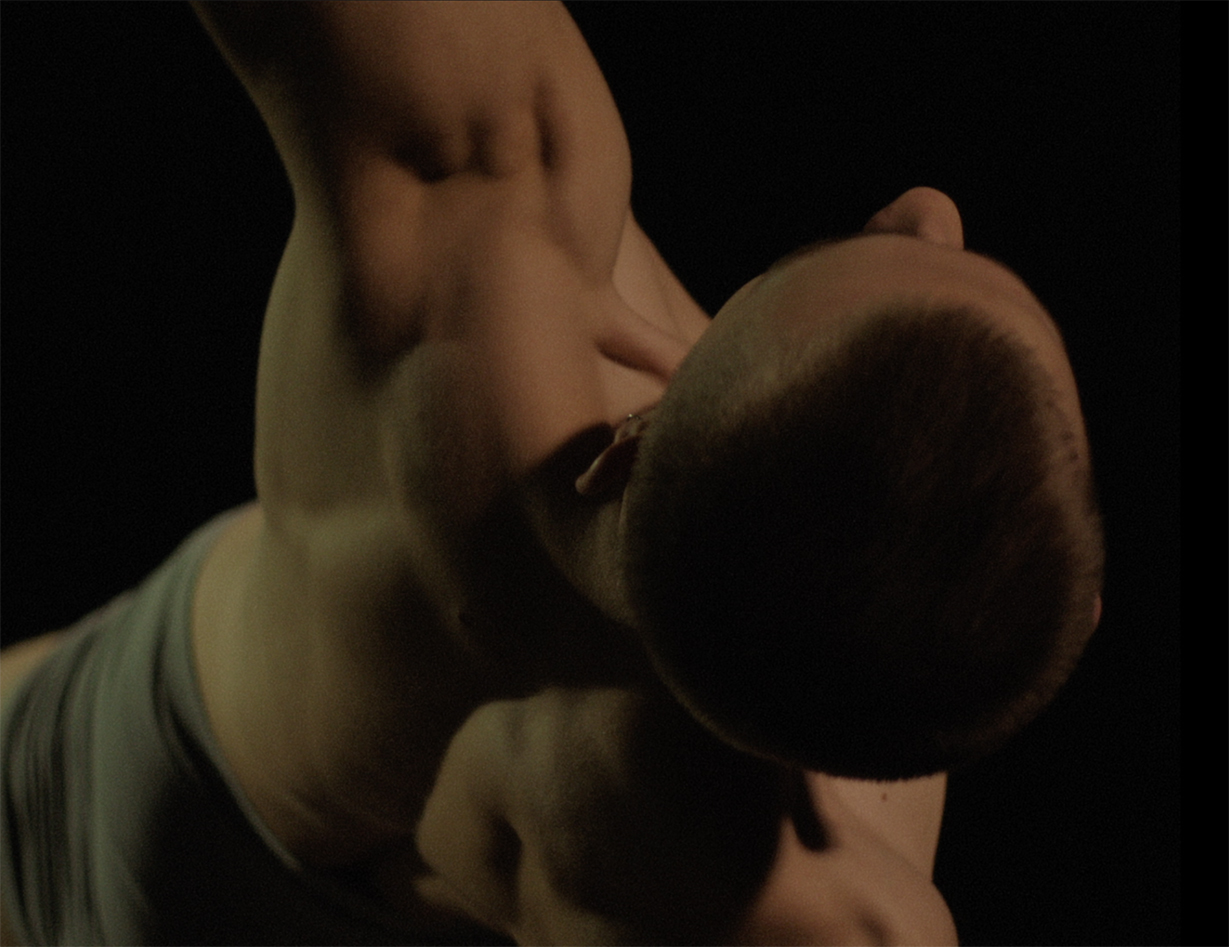 A still from For Somebody Else (2018).
Translucent curated by Niya B
Grecian-born Niya B is a transgressive London based artist, predominantly in the field of performance, who uses their body as an expressive tool to portray their views on gender, sexuality and the cultural and political discourse which surrounds it. The artist questions the expectation for all non-binary, trans or gender non-conforming creatives to generate work solely based on their queer experience. For Translucent, Niya B invites other artists to explore their non-normative gender identity further from its origins of realization. Get involved with the artists' interactive performance that manifests the experimental body without boundaries.
Fri. Nov 16, 7:00PM-10:00PM @ Leyden Gallery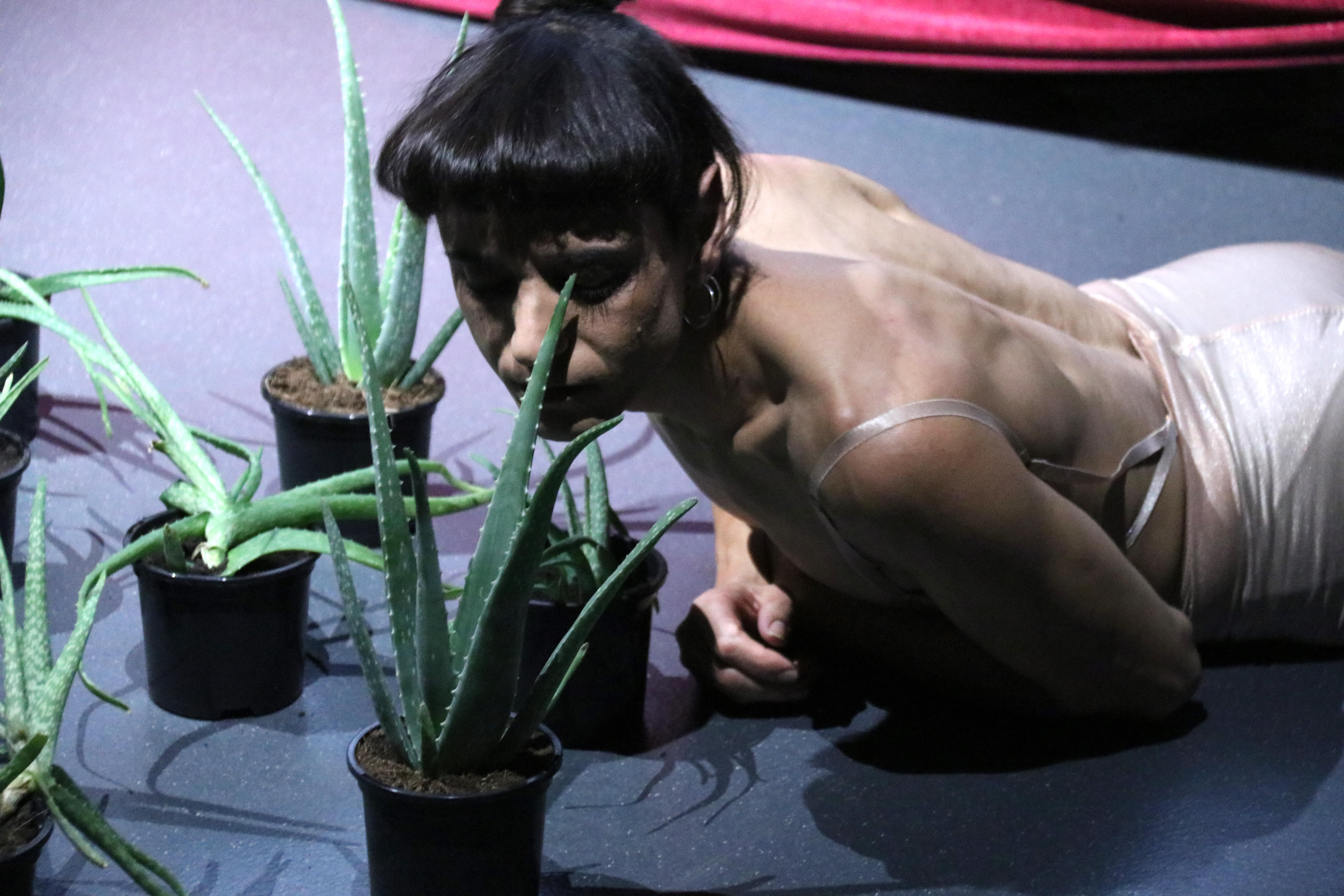 An image from the performance.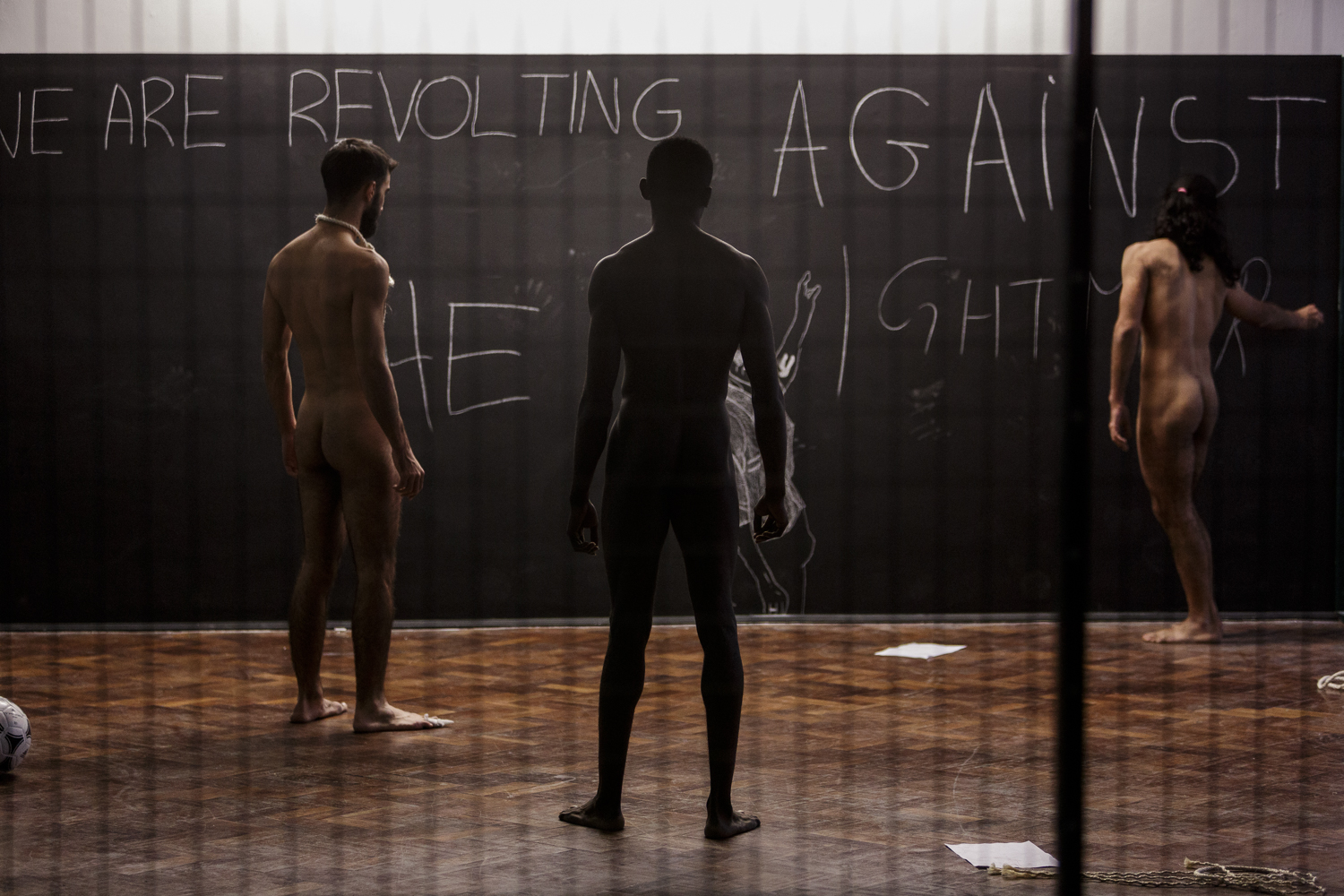 An image from a past performance. 
Photography workshop with artist Jessie McLaughlin/Soufiane Ababri Visit
Join Jesse McLaughlin (artist and amateur footballer) for an informal tour around Soufiane Ababri's exhibition ♪ Here is a Strange and Bitter Crop ♪♪, which explores the dynamic between sports and queer bodies. After, partake in a workshop, aimed at young budding creatives aged 16-24, responding with cameras, drawing materials and your own body. The workshop will aid the artist's PhD researching the use of young people to queer and decolonise the space of the art museum. This is a perfect example of an artist using their platform to pave the way for new generations, especially at a time when institutionalised arts educations lacks representation.
If you happen to miss it, Ababri's rousing work will still be exhibiting until November 24th.
Sat. Nov. 17, 2:00PM-4:00PM @ SPACE, Mare Street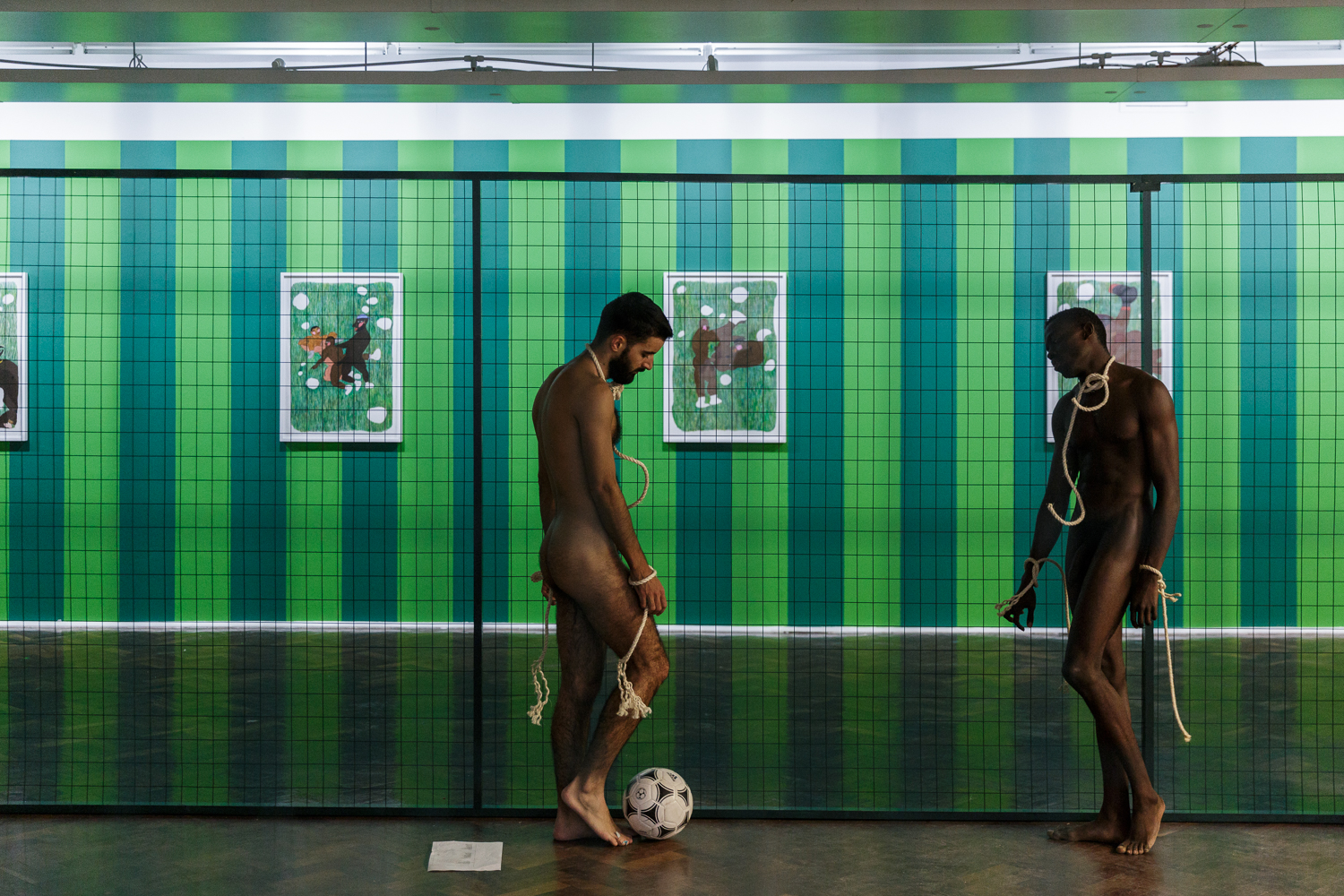 An image from past performance.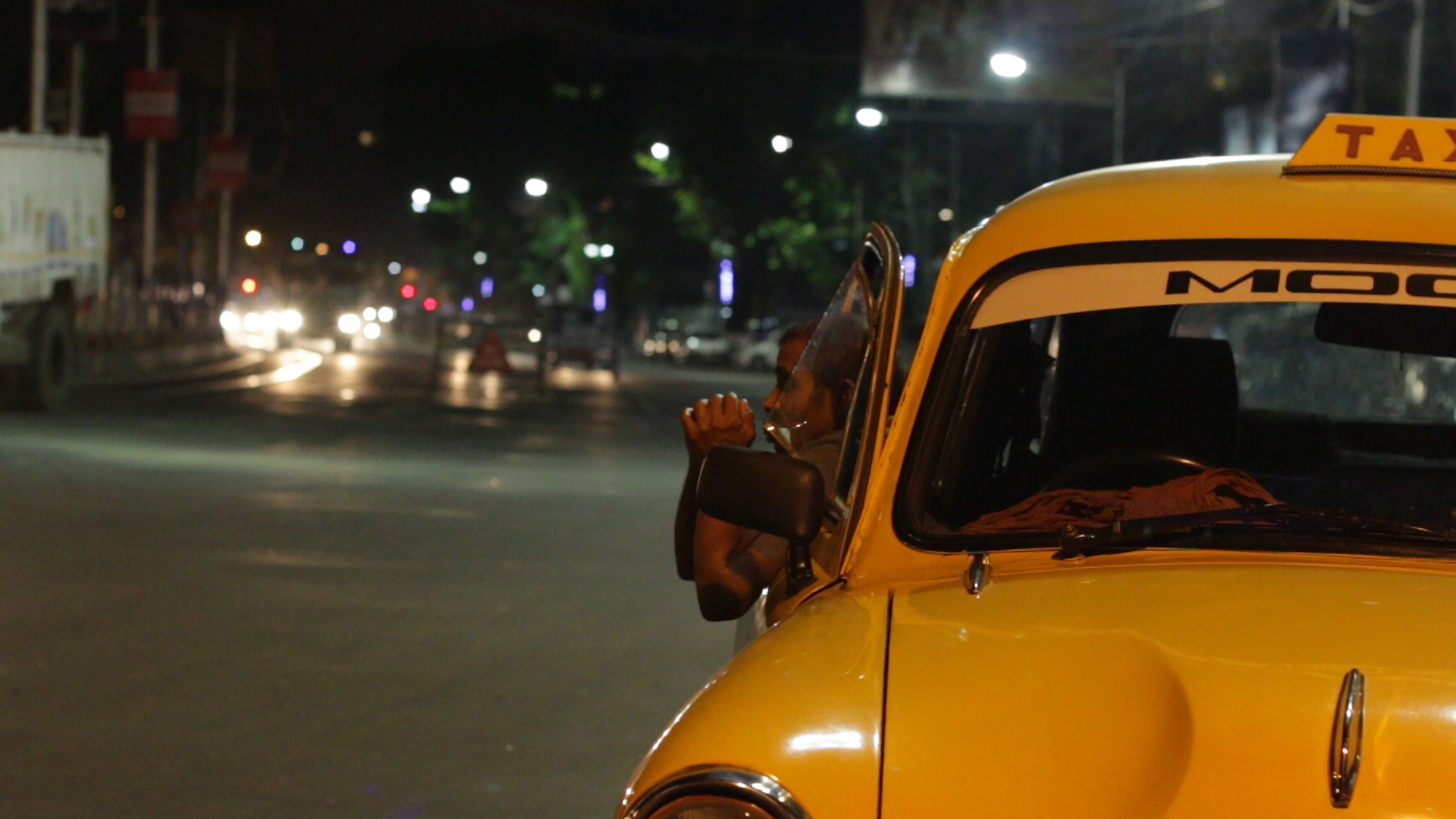 A still from Tales of Cruising in India.
Zara Nazar Utha Ke Dekho: Tales of Cruising in India (2018) by Aninya Shankar Das
This year marks a pivotal political moment in Indian history for the LGBTQ+ community as Section 377, a colonial-age law criminalizing acts of homosexuality, was finally abolished in India . This however doesn't demolish the integrated societal homophobia that continues to exist and terrorize queer people in India. Therefore, Aninya Shakar Das' film could not come at a better time. Das' explores the practice of cruising as a primary form of finding sexual and romantic partners in Mumbai, Kolkata, Delhi. Das includes personal narratives of anonymous individuals and tense voyeuristic imagery of spaces that are often frequented. The rising filmmaker perfectly presents the conflicted dynamic between private individuals and public spaces within the act of cruising.
Included in SHORTS: The Thrill of the Chase on Sat Nov. 17, 5:00PM-7:00PM @ Hackney House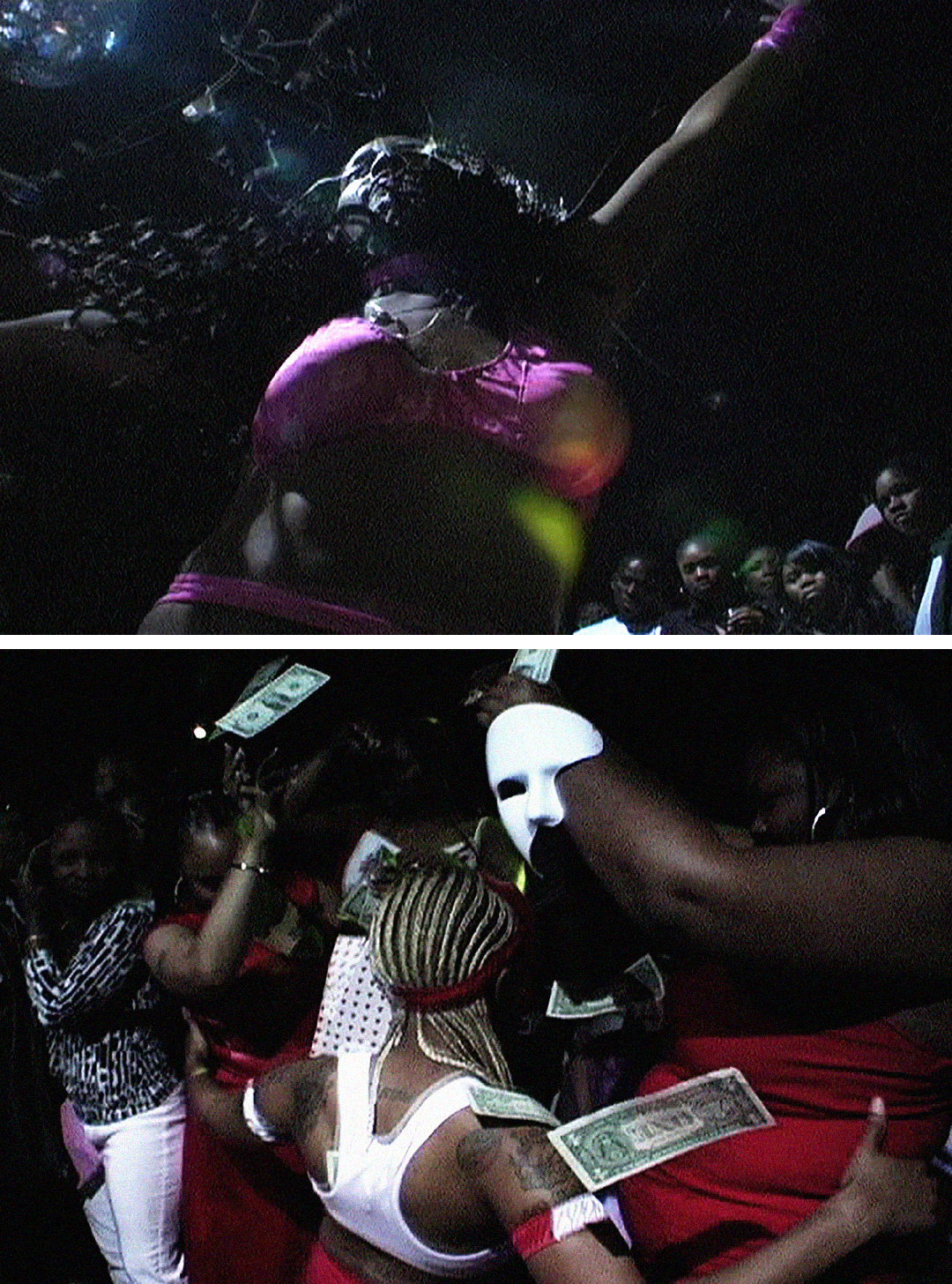 A still from Shakedown.
SHAKEDOWN (2018) by Leilah Weinraub
With 12 years of footage, Leilah Weinraub presents her audience with SHAKEDOWN, perfectly capturing the essence of a heady L.A. strip club in the early 2000s. A short-cut of the film was originally included at The Whitney Museum 2017 Biennale in New York, which was followed by the premier of the final cut at MoMA PS1, New York during March of this year. With her previous connection with subversive fashion brand Hood By Air, it's no surprise that Weinraub has always had an ability to recognize something extraordinary and inject it with her unique point of view.
The director captures the utopian escape the nightclub offered queer women of color paralleled with the protests against racially charged police brutality occurring at the time in the Californian city. The dialogue between interviews, real and archival footage transport viewers into the underground scene, conjuring up questions as to whether cultures like this still exist in big cities?
Sat Nov. 17, 4:00PM @ Rio Cinema