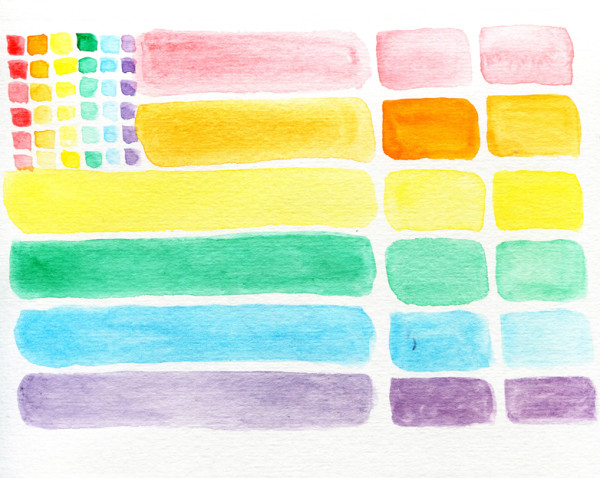 ILLUSTRATIONS BY CHAD M. WEAVER
GAYLETTER'S PRIDE GUIDE 2014
Start drinking plenty of water before you start reading...
NYC Pride is a wonderful week in which you can fully commit yourself to some non-stop summer hedonism, while also supporting the LGBTQ community and celebrating those who make it easier for all of us to be homos. But when it comes to deciding what to do, there are a hell of a lot of options. That's why GAYLETTER has stepped in to give you the definitive list of parties and community events for the week. If it's not on the list, it's probably not worth going to.
But before you get started don't forget we want to celebrate with you at our second annual GAYLETTER GAY PRIDE BALL! Get tickets and get excited for a wild night — it all happens Friday June 27 at the gorgeous Wythe Hotel, you can find more info below.
We asked the illustrator Chad M. Weaver to create some original art for our extensive and super useful Pride Guide 2014.
TUESDAY 24
Lulu's Pride and Diversity Night
This cute Midtown hotspot is putting on a five-course, Pride Week banquet to raise funds for the Ali Fornay Center — those amazing people who aim to make NYC a safer place for homeless LGBT youth. Their tasting menu, which sounds incredible, will be accompanied by a "selection of beers and wines." So you'll feel better knowing your shameless gluttony and drunkenness is helping others for once! $65, 6:30PM, LuLu & Me, 253 5th Ave. New York, NY. INFO + TIX
'The Wizard of Oz' Outdoor Screening
This is the first official NYC Pride event of the week, and it sounds pretty damn delightful. It's 'Family Night' — so whether that means your drag family, your fag family, or your actual family, grab a blanket and your favorite people for an outdoor screening of 'The Wizard of Oz'. I mean Judy Garland's funeral basically started at the Stonewall Riots (…right?), so it seems only fitting.
FREE, 7:30PM, Hudson River Park at Pier 46, Charles St. New York, NY. INFO
2nd Annual Big Gay Gay Camp Talent Show
We're going to be honest, we went to The Duplex by accident on a recent Friday night and… it was awful. But what Pride Week would be complete without a pilgrimage to Christopher St, where it all started. Pop into Stonewall and then head next door to The Duplex for a talent show full of boys that can hopefully sing as good as they look.
FREE, 7:00PM, The Duplex, 61 Christopher St. New York, NY. INFO + TIX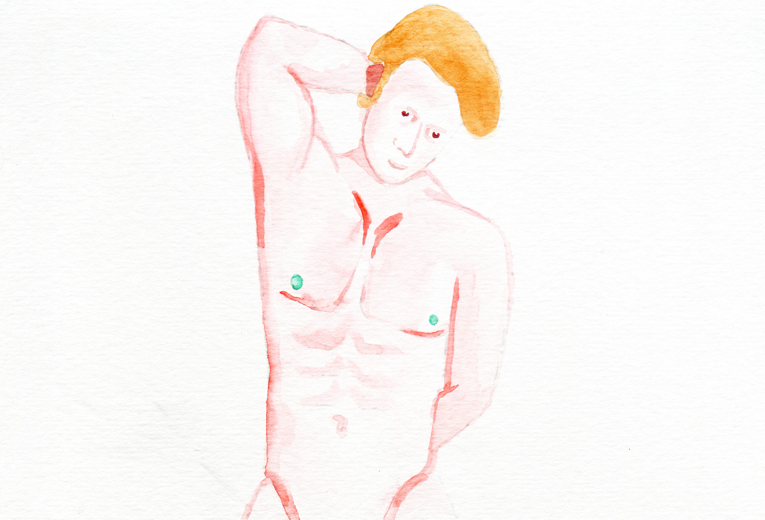 WEDNESDAY 25
Uncivil Union
We have a major crush on the 'Broad City' girls. Their debut series is easily the funniest show of the year, they're backed by Amy-fucking-Poehler and they're outspoken allies of the LGBT community. SRSLY WE LOVE U. Our point is that Ilana and Abbi will be performing at this Pride Week comedy gala alongside W. Kamau Bell, Nikki Glaser, Eliot Glazer, Carrie Keagan, Jillette Johnson, Mates of State, Wakey!Wakey! and more. Your ticket sales go to supporting The Ally Coalition, Broadway Impact and New Alternatives, so you better have a damn good excuse not to go.
$35, 8:00PM, Le Poisson Rouge, 158 Bleeker St. New York, NY. INFO + TIX
Spin Cycle Pride Kickoff Celebration
You'll be rolling pretty deep in Pride Week shenanigans by this point, but yeah, sure, lets pretend this is the "kickoff." It's set to feature a performance by Rupaul-annointed Drag Superstar and one of NYC fave Bianca Del Rio, plus a special surprise guest show and Mimi Imfurst on the decks. Barefoot Wine & Bubbly are sponsoring the event — does that mean free booze? We sure hope so.
FREE, 7:00PM, Arena, 135 West 41st Street, New York, NY. INFO + TIX
Bronx LGBTQ and Allies Awards 
Honey if there was a gay club in the Bronx we would be all up in that shit every weekend hitting on some papis and fearing for our lives riding the 6 train super late home. Unfortunately there is not, so we'll take any excuse to go to a gay event in the boogie-down. What better excuse than this — the Bronx Borough President's Office and Boogie Down Pride come together to honor local LGBT activists, allies and artists at this awards ceremony. The "light refreshments" served afterwards really sealed the deal for us.
FREE, 6:00PM, Bronx Museum of the Arts, 1040 Grand Concourse, Bronx, NY.
THURSDAY 26
OUTlook: Rea's Pride BBQ
Come rub shoulders with this year's NYC Pride Grand Marshall Rea Carey, who is taking an afternoon off her normal job as Executive Director of the National Gay and Lesbian Task Force to BBQ some meat for us. All funds go to supporting the Task Force, plus if you were going to meet your A-Gay future husband anywhere it's probably here. And if you don't, there's always the Grey Goose open bar to drown your #foreveralone sorrows. Happy Pride!
$35, 6:00PM, Loft 25 Rooftop, 420 West 25th Street. New York, NY. INFO + TIX
Throb – Unity Kickoff Party
Sankeys is a beautiful midtown venue that is filled with even more beautiful men every week for the party, Sunday Service. This Pride, some of the city's biggest event promoters are putting their formidable partying powers together to form Unity — a series of events that are bound to feature the biggest DJs, muscles and pupils in the city. It all kicks off here at Sankeys, for a night of hip hop, reggae and house.
FREE, 10:00PM, Sankeys, 29 W36th St. New York, NY. INFO + TIX
Night of a Thousand Inches 
Not gonna lie — the name alone is giving us a semi. It's hardly a surprise that things are going to get down and dirty at The Cock over Pride, so a party celebrating big dicks is right on the mark. Featuring "extra big dancers" who get "paid by the inch" (best phrase we've ever heard), there will also be prizes for audience members who are packing 8+ inches. See you there, power bottoms of New York!
$10 before 11:30PM, The Cock, 29 2nd Ave. New York, NY. INFO
#SLUTEVER: Time of the Month PRIDE EDITION
Ariana Huffenstuff and DJ Hertz van Rental are throwing a very special Pride edition of their monthly queer variety party, celebrating Brooklyn's best sluts. Expect all kinds of performance — burlesque, boylesque, drag, striptease, musicians, genderfucks —from underground artists, newbies, old hats and just the best Brooklyn has to offer. Special guests include Charlene, Aja, Momo Shade, Rify Royalty, Shane Shane and Manifestany Squirtz.
FREE, 10:00PM, Metropolitan Bar, 559 Lorimer St. Brooklyn, NY.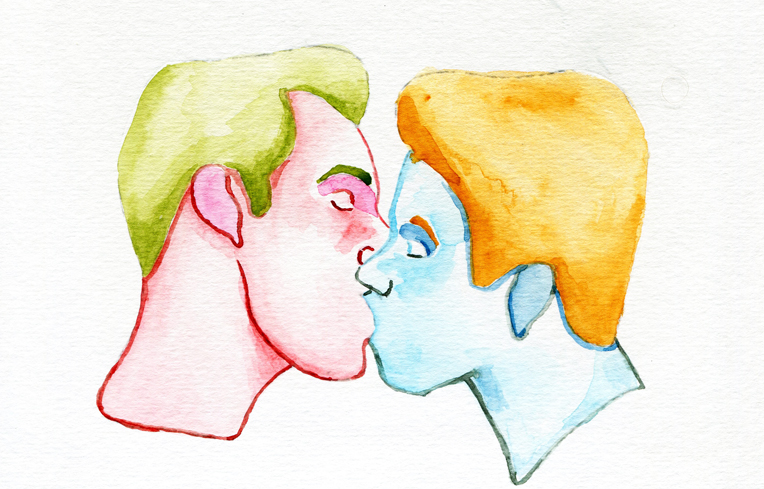 FRIDAY 27
***Wythe Hotel and GAYLETTER Gay Pride Ball 2014***
Okay, we're going to be generous and give you a few other places to go this Friday night for Pride, but we're betting none are going to be as fun as our PRIDE BALL 2014. You'll be enjoying the beautiful indoor/outdoor space at the Wythe — gagging with all the beautiful people and the xtravaganza, plus we're filling the night with pageantry, trophies, voguing by a bunch of houses including the House of LaBeija, cakes, special performances and DJ sets by the likes of Amber Martin, Juliana Huxtable, Casey Spooner and more. The event will is hosted by us, yes hunty, with guest hosts Frankie Sharp and Leo Gugu. We're also throwing you a one hour open bar, thanks to Milagro tequila, to really get your Pride weekend started. We'd love to see you there.
$20, 7:00PM-1:00AM, Wythe Hotel, 80 Wythe Ave. Brooklyn, NY. INFO + TIX
The Rally (OFFICIAL)
Everyone's favourite fair-bosomed bitch, Michelle Visage from 80's B-list pop fame and Rupaul's Drag Race, hosts this annual kickoff to NYC Pride. First occurring a month after the Stonewall riots in 1969, it is a wonderful tradition which will also include performances from Sharon Needle's new face and the gorgeous Betty Who. So come down and enjoy that loving community vibe, before you get into what Pride is really about: hitting the clubs, judging each other and blacking-out.
FREE, 6:00PM, Hudson River Park, Pier 26, New York, NY. INFO
2014 NYC Drag March
Meanwhile, on the other side of town, The NYC Church Ladies for Choice and those wonderful Sisters of Perpetual Indulgence will be organizing their annual drag march from the East Village to Stonewall. Dress up or simply turn up and see some of the most extravagant, ridiculous drag our city has to offer.
FREE, 7:00PM, Tompkins Square Park, 500 9th St. New York, NY. INFO
A Decade of Resistance: Trans Day of Action 2014
The past 12 months have been pretty landmark in terms of the Trans community gaining the worldwide visibility they deserve — from emerging Trans celebrities to public conversations about the word "tranny." Come celebrate a decade of resistance, revolution and resilience to kick off Pride weekend with this vibrant, essential part of our community.
FREE, 2:00PM, Christopher St Piers, New York, NY. INFO
Hot Rabbit – Bunnyfuckin' Pride Edition
If you're looking for a place to go out in the West Village on a Friday night, Monster Bar is always a pretty good bet. It can get wall-to-wall crazy busy with slutty boys, who are all pretty drunk thanks to $5 drink specials downstairs and the city's strongest (and cheapest) margaritas upstairs. On top of that, resident monthly party Hot Rabbit is regularly named one of the best in the city, simply because it's cheap. They're throwing this very special Pride party, featuring award-winning DJs, performances by Crimson Kitty and Sir Honey Davenport, photo booths, giveaways, sexy go-gos and… did we mention cheap drinks that will fuck you up?
$10, 10:00PM, The Manhattan Monster Bar, 80 Grove St. New York, NY. INFO
Horse Meat Disco
Hosted by Marco Ovando, Cameron Cooper and Occupy The Disco, and featuring an opening set by Museum of Love (DFA), this is the party for retro-minded disco lovers. You're probably familiar with the HMD vibe — famous around the world for their musical excellence, and it takes place at Cielo which is one of the gayest little nightclubs in the Meatpacking.
$35, 10PM, Cielo, 18 Little West 12th St. New York, NY. INFO + TIX
Click @ BPM (OFFICIAL)
BPM is getting so fancy — she's an Official NYC Pride Party this year! Featuring Ivan Gomez and Tony Moran in the main room and the brilliant Wayne G in the Rosebud lounge — this is one of the biggest parties of the weekend. One of our writers actually met his husband on the dancefloor of BPM one night at 3am. YOU COULD BE NEXT.
$20, 10:00PM, BPM, 516 W 42nd St. New York, NY. TIX + INFO
Riot
…and on the other end of the spectrum to HK dance parties and gay marriage, we have Riot — an iconoclastic orgy of queer radicalism, art, performances and drag queen wrestling. Presented by our favourite people at The Culture Whore and David Sokolowsi, this party is the most fun you can have while celebrating queerness and giving the collective finger to the corporatisation and homonormativity that have come to define NYC Pride. Plus a portion of the door sales goes to New Alternatives. Honey EVERYONE will be there (after they leave the GAYLETTER party) trust.
$10-$20, 11:00PM, Ivy House, 1040 Metropolitan Ave. Brooklyn, NY. INFO + TIX
Tarab NYC: Pride Weekend Kickoff
Tarab NYC, a group for Queer North African and Middle Eastern Fabulousness, are inviting you to kickoff Pride weekend with a kiki at Madame X. The cover charge includes a drink and proceeds go towards Tarab NYC marching on Sunday.
$20, 9:00PM, Madame X, 94 W Houston, New York, NY. INFO
Turnt Up
During the summer all you need to do is mention rooftop and we're pretty much gonna turn up. Kicking off at 10:00pm and having no clear end time — the blurb promises "24 hours of non-stop partying" — I think we can safely presume this party is going to live up to its name. Hip hop, R&B and reggae will get you grinding until you see the sun come up over that amazing skyline.
$10, 10:00PM, Ash Rooftop, 53 Eagle St. Brooklyn, NY. INFO + TIX
Everybooty
This party returns to BAM to celebrate Pride weekend Brooklyn style. Featuring some recognizable LGBT artists and DJs, the evening will be curated by Spank, Hey Queen!, Earl Dax and Big Art Group. Expect installations, music, performances, dancing and drinks filling BAM from basement to rooftop until 2:00AM.
$25, 8:00PM, BAM Fisher, 321 Ashland Pl. Brooklyn, NY.
Room Service America: Pride Weekend
Room Service returns to New York for a brand new chapter of this worldwide party. Room Service America launches in a massive, brand new venue and this Pride party features DJs Marco Da Silva, Serving Ovahness, Cazwell and performances by Gia Gunn and many more. We know you just want to go because of those airbrushed photo-booth shots you'll receive of yourself, but good for you girl.
$20+, 10:00PM, SlateNY, 54 W 21st St. New York, NY.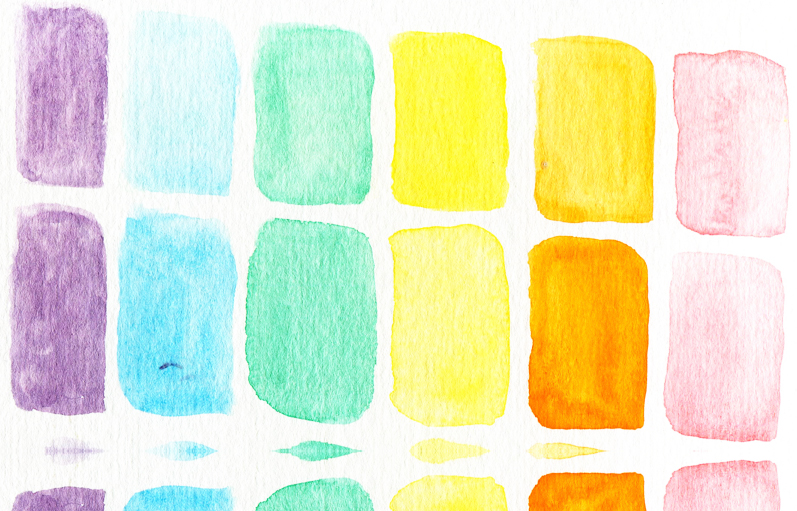 SATURDAY 28
The Haus of Mimosa @ KTCHN (Dining)
With all the things you'll be putting in your mouth this week, it may slip your mind that you need to eat. KTCHN is putting on a Pride brunch featuring drag queens, hot guys, comedy, delicious food and those magic brunch words: unlimited mimosas. Get down there, get drunk and get your Pride Saturday started on the right foot.
$30, KTCHN, 508 W 42nd St. New York, NY.
Front Runners New York LGBT Pride Run
Or, if getting day drunk is not your thing, you can start your Pride Saturday with a breezy 5mile run! Now in its 33rd year, the Pride race takes place in Central Park with over 5000 runners ranging from marathon pros to utter novices. Also – this is your last chance to shred before the weekend's Pride parties, and a portion of the proceeds benefit the Anti-Violence Project.
8:30am, Central Park (East Side & 102nd St.) New York, NY. INFO
Harlem Pride
There are a whole week of events from June 22 for Harlem Pride, celebrating Upper Manhattan's vibrant (and, lets face it, pretty damn sexy) LGBT community, but it all culminates in this outdoor daytime celebration. There'll be performances, markets and DJs all day. Afterwards you can head to Bloom, a party celebrating gay pride in Africa, the Caribbean and Latin America. Apparently the vibe and music are like nothing else in NYC – so you can count us in. It goes down at Mist from 4PM (46 W 116th St.), and is followed the next day by a closing party at the trendy Harlem eatery/bar Red Rooster.
FREE, 1:00PM, Jackie Robinson Park, 148th St. & Bradhurst Ave. New York, NY. INFO
SummerStage Presents: Club Classics Live!
The daytime fun continues with NYC Parks getting in on the Pride action. They're transforming their SummerStage spectacular with a very special Pride edition set to echo iconic NYC dance clubs of years gone by. Whatever — all you need to know is that you can be partying in Central Park to live performances from Ultra Nate, Sam Sparro, Kevin Aviance, the original CHIC members, and DJ Andre Collins. It doesn't get much more NYC Pride than that.
FREE, 2:00PM, Rumsey Playfield, Central Park, New York, NY. INFO
GUMBO Pride Pool and Rooftop Party
The folks at GUMBO have been reimagining gay nightlife for over three years now, and their Pride Pool parties are an essential pitstop on any respectable Pride Weekend. From 1-8PM you can party by the pool, and then until 3am you can celebrate on the rooftop with DJs Hannah Rad, Jon Ali and Steven Paul. We don't really trust a 7-day forecast, but it's supposed to be 82'F this Saturday, so this will be the place to be.
$20, 1:00PM, Sixty LES Hotel, 190 Allen St. New York, NY. INFO + TIX
KUNST Pride!
We have raved about this new monthly party, so by now you should know why we're so excited. If you haven't been to Susanne Bartsch's newest night out then make Pride Weekend your cherry-popping visit – its an incredible space filled with DJs, drag madness, live shows and just about every gay person you want to see on a good night out (including our boy Gio Black Peter, who'll be celebrating his birthday). Get your tickets early, because you don't want to have to deal with that door situation.
$20, 11:00PM, Verboten, 54 Nth 11 St. Brooklyn, NY. INFO + TIX
The Bunker
We want you to go to this party simply because of the talent on the decks. In Output you have Discodromo, Boris (Berghain), and our favourite hotties from Wrecked, while in The Panther Room you have Carlos Souffront, Mike Servito and Aaron Clark. If you're serious about your music, this is where you'll need to be.
$20, 10:00PM, Output, 74 Wythe Ave. Brooklyn, NY. INFO + TIX
Everyone
The Ace Hotel is such a chic little spot and we love that they're putting on a traveling Pride party at their international locations. The one and only JD Samson brings her collective of DJs and performers to this NYC edition — including Lauren Flax, Sveta, W Jeremy, Amber Valentine and many more — for an "all-inclusive Midtown bacchanalia." Best of all it's free, just be sure to RSVP.
FREE, 10:00PM, Ace Hotel, W 29th St. New York, NY. INFO + RSVP
A Night In (Hans) Berlin
Daniel Nardicio and his long-time cohort, porn mogul Owen Hawk, are throwing this one night only, clothing optional "love fest" at a super exclusive space in HK. They're promising porn papa Hans Berlin and a cavalcade of guys to provide "wall to wall sausage." So this is one to bring your mum to, for sure.
$25, 11:00PM, 250 W 40th St. New York, NY. INFO + TIX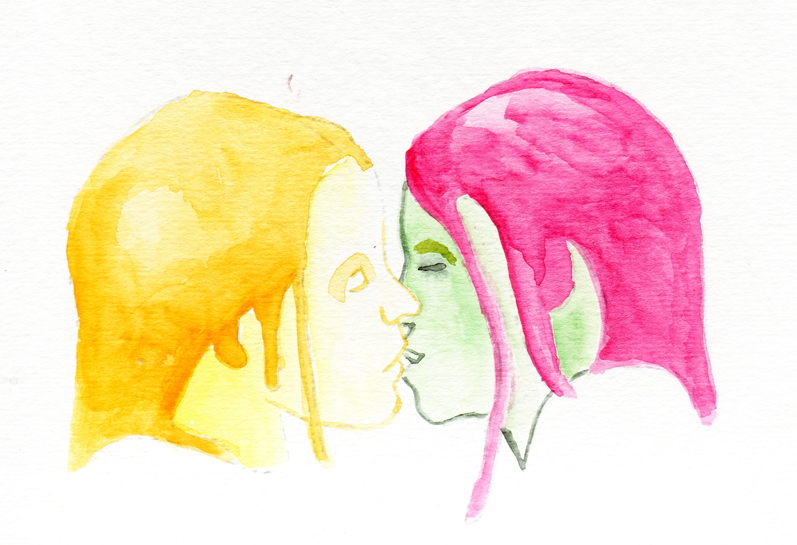 SUNDAY 29
A Club Called Rhonda co-hosted by GAYLETTER
We liked this LA party so damn much we're also co-hosting it. We'll be there, have a little drink, a little chat and maybe even a little dance — but most of all we'll be adjusting the lighting so you don't see how haggard we look from a week of Pride partying. But for real, this pansexual party palace is going to be THE PLACE to be on Sunday. Join us on the roof of the Gansevoort for a night of unrepentant glamour, featuring every chic creature in NYC.
FREE, 10:00PM, Gansevoort Hotel, 18 9th Ave. New York, NY. INFO + TIX
OFFICIAL PRIDE CELEBRATIONS
There are a lot of different opinions about what Pride is today – but whatever it means to you there are a lot of people who work very hard and are very empowered by this celebration. That's why we always like to head down for the March, which trails from 36th St & 5th Ave to Christopher & Greenwich St. Sure, it looks like a lot more fun to participate in than watch, but the vibe of celebration and community is pretty damn special. Other official NYC Pride events of the day include PrideFest (11am, Hudson St), which combines LGBT street vendors, entertainers and activities for local families and residents, along with the Dance on the Pier (4pm, Hudson River Park, Pier 26) which may not be particularly enticing with its headliner of Demi Lovato (after Cher last year? Damn.) but remember all proceeds go to funding Pride and grants for small community groups.
Free-$$$, All Over The City.
LogoTV Pride Party
We're still a little sad the Rupaul's Drag Race finale party was in Vegas this year, after being spoilt attending them in NYC the past few years. But this Pride, Logo are making up for it with an official party featuring your fave Season 6 finalists including Bianca Del Rio, Adore Delano, Courtney Act, Darienne Lake, Ben De La Creme plus a host of queens from the other seasons that we've started to forget. If Drag Race is your thing, then this party is where you need to be. Plus when it's over it rolls into…
$50, 8:00PM, Liberty Theatre, 233 W 41 St. New York, NY. INFO + TIX
Supreme: Red Light District
Things are gonna get a little frisky at this Pride closing party. Supreme Festival, Brandon Voss and Jake Rescinow aren't playing shy, hunty – they're showing you the full goods with peep shows, sex shops, an adult theater and Pride's most ubiquitous phrase – a "surprise performer"! Plus Danny Verde and Steven Redant will be spinning, and if nothing else we promise you'll be into them.
$25+, 11:00PM, Liberty Theatre, 233 W 41 St. New York, NY. INFO + TIX
QP@QD: Drae Campbell Hosts a Queer Pride Party at Queer Division
If you want to escape the melee of the Pride March come and celebrate at one of our favorite queer spots on the LES. Mistress of Ceremonies Drae Campbell will host a smart and sexy crew of performers, including Kaitlyn Holland, Lady Quesa'Dilla, Shane Shane and Max Steele, and a day of festivities around an array of queer books, art and zines. Plus $20 gets you all you can drink! Now that's a Pride deal.
$5-$20, 4:00PM, Bureau of General Services-Queer Division, 83A Hester St, New York, NY.
Color Me Queer
SALGA, Tarab NYC, Q-Wave and GAPIMNY join forces to bring you the biggest party for queer people of color this Pride. These folks know how to celebrate, so head down for gorgeous party people and a mix of Arabic, Bollywood, pop, hip hop, reggae, soca, chutney and more from DJs Sue, Bashar and dynAMITe.
$15, AVA Lounge, 210 W 55th St. New York, NY.
Off Tha Grid
Get out of the NYC grid for a little Pride away from Pride. $10 promises you 12 hours of sound, dancing, madness, glory, love, lust and libations. And if you don't get that dirty feeling when you leave a club at 8am Monday morning after Pride then you are doing it all wrong. There are too many amazing DJs and performers to mention, but this is where you'll find us stumbling around the dancefloor having the BEST DAMN TIME.
$10, 8:00PM, The Spectrum, 59 Montrose Ave. Brooklyn, NY.