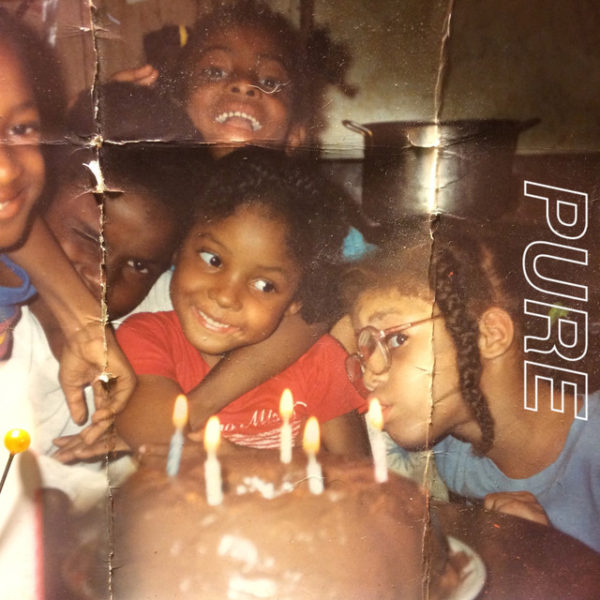 Pure EP cover
GAYLETTER's Top 10 albums of 2018
10. Pure by Diana Gordon
We're off to a weird start since Pure is an EP and not a full album, but it's actually immaculate and Diana Gordon deserves way more shine. She's shed her old stage name — Wynter Gordon, of "Dirty Talk" and "Buy My Love" success — and returned to her roots. She's an immensely talented songwriter. For example, she's one of just three co-writers on "Sorry," the biggest hit from Beyoncé's Lemonade. Her own work is much less pop, more downtempo, both anguished and exultant. "Wolverine" is my favorite entry in the tracks-titled-after-proper-nouns trend that Young Thug set off. "Kool Aid" will make you call your mother. In "Too Young," the listener is cast as her child, the product of an imperfect union that she can't forget. It's all so vibey — you can feel her need to express herself, to reach you however she can. Each song is its own little world, spinning smoothly on the axis of her emotions.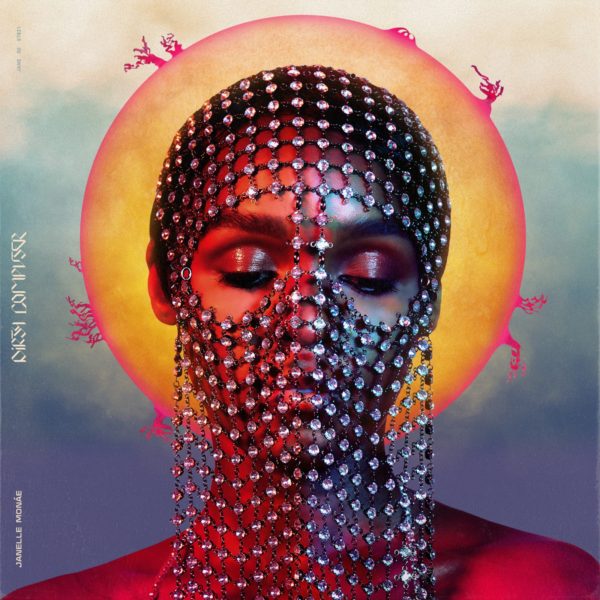 9. Dirty Computer by Janelle Monae
Our cybertronic seraph only continues to widen her wingspan. In the years since The Electric Lady, Janelle Monae's star has risen so high she's become a Met Gala fixture, a silver screen queen, and a champion for progressive Black activism at the forefront of our culture. The second track, "Crazy Classic Life," features a deft, comic, and incisive rap that echoes her unapologetically political verse on "Q.U.E.E.N." Which is to say nothing of "Django Jane." Her art is at the crest of fourth-wave feminism, working out the mechanics of a cyber sensuality. The gender-disruptive spirit of Prince lives on in the neo-funk fantasy of Dirty Computer. It's a celebration of subaltern identities, heightened by having absorbed and repurposed the external pressures that we would rather not exist. The darkness and the light are both alike to us. Ms. Monae carves a path between the two, never losing sight of the endgame.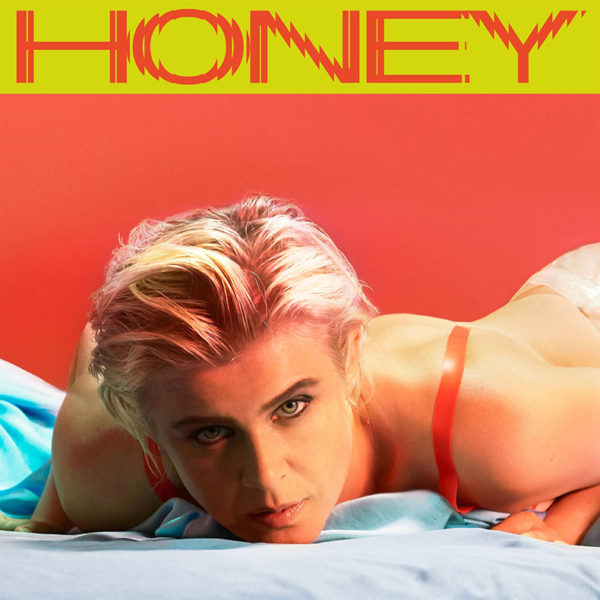 8. Honey by Robyn
Clocking in at just 40 minutes, Honey may well be Robyn's magnum opus. She defines what it is to be a human being in a world driving towards the impending A.I. apocalypse — what it means to live as flesh and blood while our lives grow increasingly digital, disembodied, and absent. If satisfaction is forever beyond our reach — if "you're not gonna get what you need," what exactly can we ask of an album? Honey asserts that it's a sense of presence, that vulnerability and open-hearted longing can point us to the path we need. How do we return from loss? How does the human animal reconcile itself with its fevered ego? Where can I get a drink on Long Island? All this and more is desperately at stake on Honey. And if you listen close enough you might get your answer.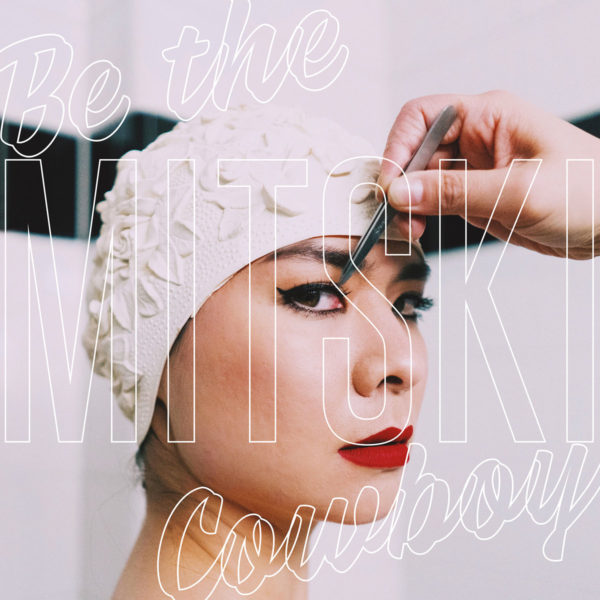 7. Be the Cowboy by Mitski
Mitski's been rising for a minute but Be the Cowboy has taken her to the next level. Who could deny the infectious nihilist love/hate/nothing affair of "Nobody"? If you've ever pined to ashes over nobody at all, Mitski's out here with your answer. The album on the whole is devotional as hell and almost entirely serious. Her songwriting is so strong that this seriousness isn't grating or pretentious at all—it's an authentic match to the emotions she's working with. Her lyrics have the specificity and the hard-won rightness of poetry. These songs are lonely but trying to get past it. They strive after God or love or something just called "You," who could be you, dear listener, or the artist herself. This is real deal stuff. Mitski rides through the soundscape on a horse named Cold Air. This isn't milk and honey; this is desert and mountains, open space and absence, and one voice trying to reach its truth across the way.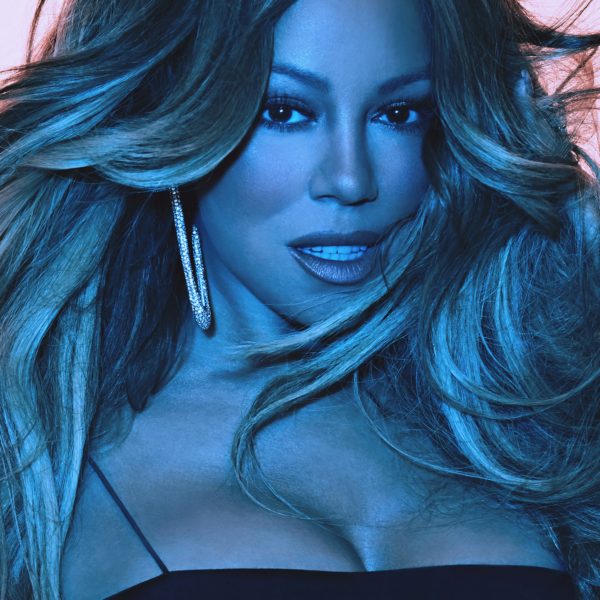 6. Caution by Mariah Carey
Caution is definitely a course-corrective for our elusive chanteuse. Mariah's vision here is so much more defined than it's been in years. This album is a reclamation of her authority and a celebration of her talent. Since her (sabotaged!) New Year's Eve performance, Mariah's reputation and legacy have been punching bags for the public. Caution is a warning that you better remember exactly whose name is in your mouth—"snakes in the grass / it's time to cut the lawn." Her vocal delivery is flawless, effortless, and surprisingly lowkey—there's hardly any outrageous riffs to distract from the lyricism or her voice. She's chill, over it, disenchanted but never maudlin. She's fully grown and knows that a living legend has nothing left to prove. But, thankfully, she proves it anyway, in case you might have forgotten.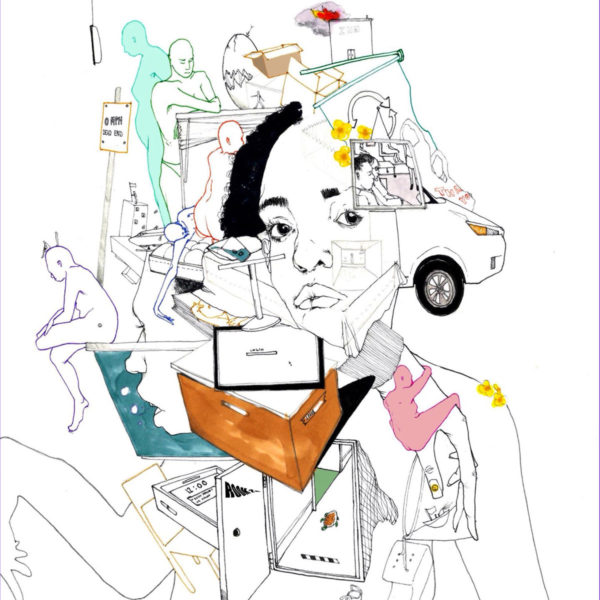 5. Room 25 by Noname
Noname's follow-up to Telefone (2016) is a knockout. Her flow is smooth as hell, varied throughout by eddies and swirls of other rhythms. Every line is carried along by a breezy confidence, totally unconcerned with measuring itself against any standard but her own. Noname covers a dizzying array of subjects, building a snapshot of the totality of her take on life these days. Room 25 takes on the atmosphere of a dreamy Chicago afternoon, colorful and velvety, drenched in that golden tone the streets takes on mid-summer. We're living in a renaissance of female emcees, and Noname is establishing herself as a major creative force. She's hit her stride. The density and inventiveness of her lyricism is the work of a matured artist, an individual who's found her voice and speaks her truth with her whole chest.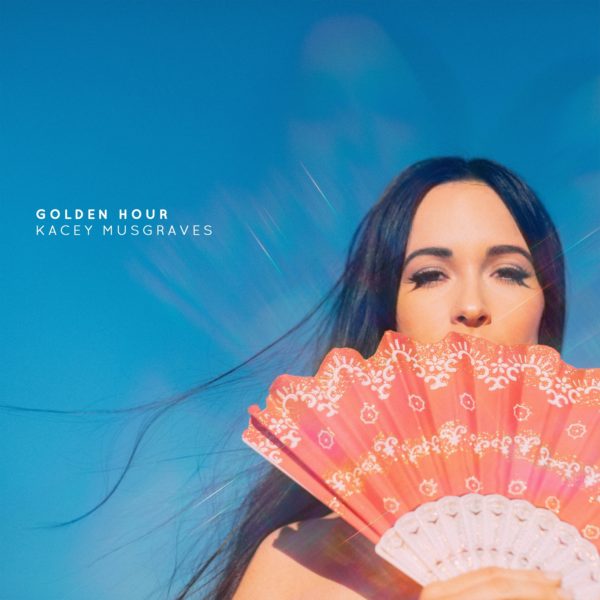 4. Golden Hour by Kacey Musgraves
Kacey Musgraves has fully left the hometown pageant behind. With Golden Hour, she brings us to the future of country and pop, to mark the place where the two unite. This album is spacey and luminescent, as expansive and contained as those fleeting moments when you can truly feel the sunlight on your cheek. Her lyrics achieve the super-dense simplicity of pop writing, paired with country's laidback adoration of our everyday lives. Throughout, she sings straight to the stars, like the late Judee Sill. Then we get to "High Horse," which is such a standout. Who knew disco was so well-built for a "giddy up" moment? Country is often felt to be hostile to the marginalized, to embrace the stereotypically "All-American" and reject the rest. But there isn't a note of intolerance in Golden Hour. Track by track, Kacey Musgraves paves us a golden brick road to outer space. We love a fag-enabler.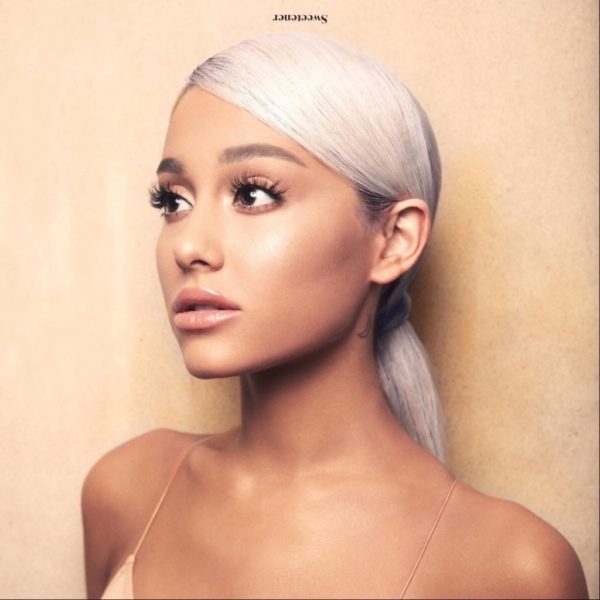 3. Sweetener by Ariana Grande
In an insane year, Sweetener really was a ray of light. It's a comfort to the damned and a pleasure to the blessed. Since I'm a Gemini and alternately damned/blessed every hour of the day, I got some serious mileage out of this album. Sweetener is a huge step forward in Ariana's artistry, as here she zeroes in on a Pop&B sound that lays the foundation for "thank u, next" and "imagine." It carries some massive singles, including "God is a Woman," whose video is basically the Sistine Chapel of pop. That single also converted millions of kids in the backseats of the nation's soccer vans into believing that God is more like Mom than Dad. Or more like Michelle in those Balenciaga thigh-highs than Barack. It's been a long time coming. The sheer yonic force of this album has made Ariana one of very few women who can compete at the top of 2018's male-dominated charts. Lead the way girl!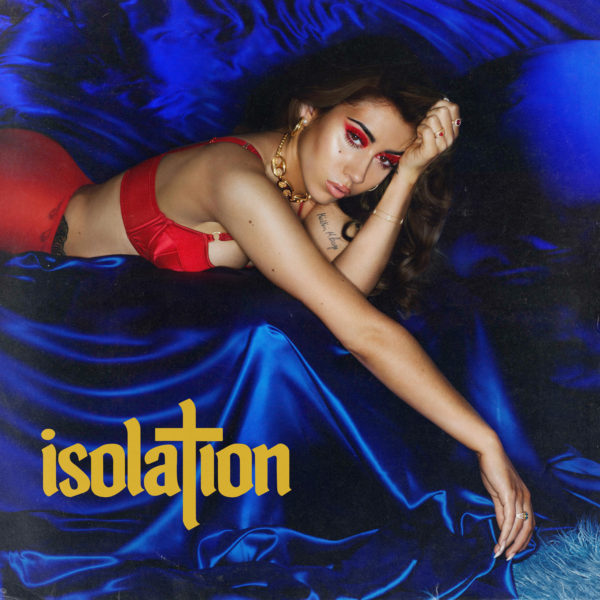 2. Isolation by Kali Uchis
Isolation is Kali Uchis' totally genre-defying debut album. The 60s jazz backbone is consistently absorbed by elements of R&B, indie rock, reggaetón, funk, and even a disco moment. This amounts to an utterly unique and contemporary sound, all suspended in the retro atmosphere Kali first put forth in Por Vida (2015). She alone unites this kaleidoscopic landscape, driven forth from her isolation in search of love and wealth. Big wealth. Like millions. And she sounds completely worth it. How can anyone's voice be so smooth? I want to buy a house, do a big flip, make bank, and give it all to Kali Uchis. She exudes charisma, uniqueness, nerve, and talent, and Isolation is the emergence of a top tier musical talent, not just a pop act. She herself makes it clear: "why would I be Kim? / I could be Kanye." She's definitely not wrong.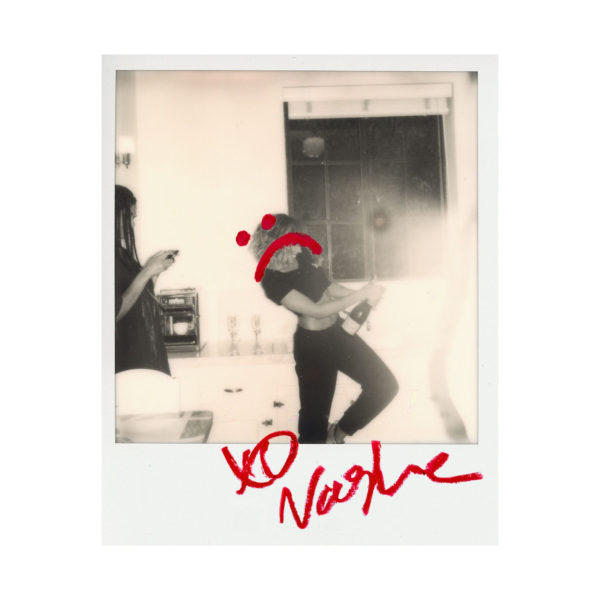 Most Honorable Mention:
Nashe by Tinashe
This shelved release had two singles, "Throw A Fit" and "Like I Used To," which are some of Tinashe's most fully realized tracks yet. The former is an actual hit. The young queen put her post-breakup jush into the music, and something magic came of it. RCA's failure to recognize her artistry led to the breakdown of their professional relationship, and Tinashe is now a free agent. Thank God. Without a suite of raisin-brained suits interfering in her choices, Tinashe is about to blow up. Ha Control is coming. Bookmark this and get back to me.
1. Voices in my Head by Ashley Tisdale
Just kidding. Imagine?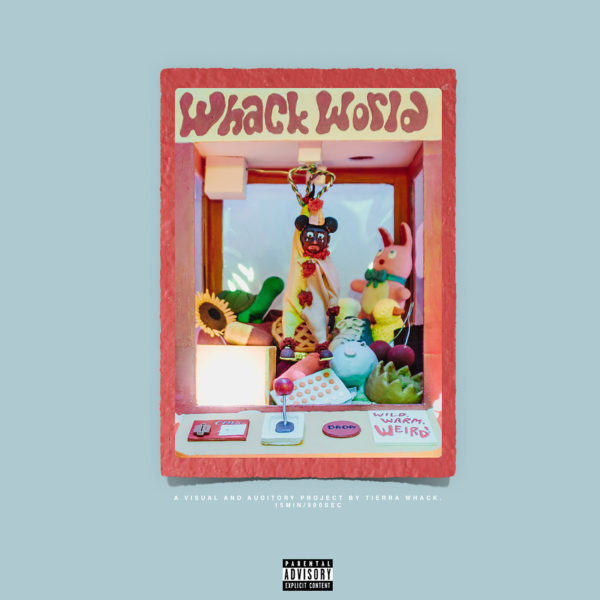 1. Whack World by Tierra Whack
The writing credits on Whack World are sparse as a Grecian column. Tierra Whack crafted this monumental debut with very few collaborators, and her pen game is a revelation. The album is exactly 900 seconds long, and every single one does work. Each song is so short it feels cut off — so you want more — but then you're completely given to the magnetism of the next track. Whack World can spin on repeat for a very long time. Tierra Whack's writing is so nuanced, the punchlines so layered, and her flow so complex that, despite its brevity, Whack World rewards every repeated listen. There's always another detail, another ambiguity whose superficial simplicity tricked you. It's equally cartoonish and serious, tragic and self-effacing. And this is to say nothing of the 15-minute music video, where each song is given a dollhouse's miniature reality. She's surreal and silly and totally charming, and her talent deserves to be at the top.