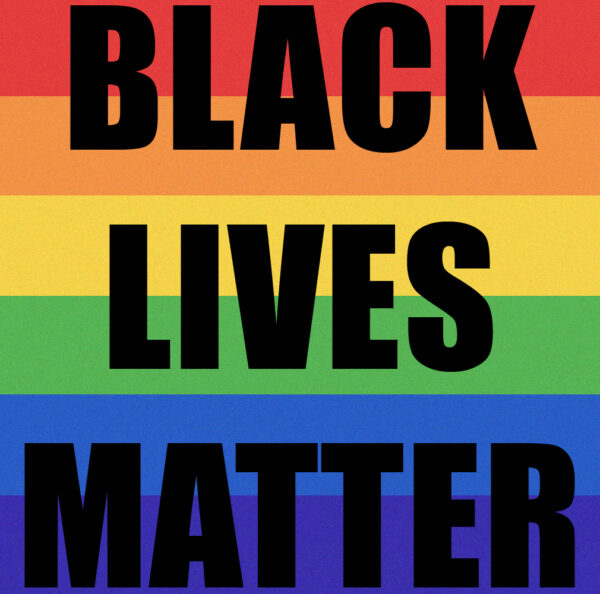 BLACK LIVES MATTER
Get involved now!
Here's a list of places where you can donate
Destroying property has been an essential part of the fight for civil rights of people of color in the US. It is an expression of outrage that cannot be ignored. Black people are incarcerated at more than 5 times the rate of white people. And certainly the history of white supremacists murdering and torturing black people stretches further back than recorded history: George Floyd, Breonna Taylor, Amaud Arbery, Michael Brown, Eric Garner, Freddie Gray, Keith Lamont Scott, Rodney King, Marquette Frye, Emmet Till among so many others.
Remember that everything is connected.
Angela Davis once said, "Certainly the gay, lesbian, bisexual, transgender movement would not have been conceptualized in the same way had it not happened against the backdrop of the Civil Rights Movement… "
In 1969, Stonewall was the site of riots, of destruction, of breaking windows, slashing tires, throwing bricks, and lighting fires. It was a tipping point, a moment that demanded the spotlight of the American media through brute force. And keep in mind—there is only one known photo from the first night of riots. It shows the homeless youth who slept in nearby Christopher Park in a clash with the police.
Accountability and change were won through disturbance and exposure. In 2020, smart phone cameras and viral hashtags have become the tools of public outcry. Let them know we are watching. Get involved and collect evidence of this moment. Demand a better tomorrow.
HERE'S A LIST OF PLACES WHERE YOU CAN DONATE: 
BLACK LIVES MATTER.