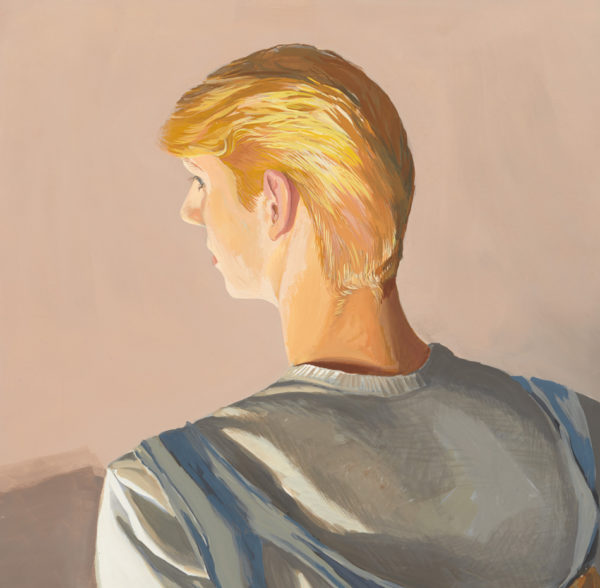 Lewis, Untitled (Blonde Portrait), c. 1980. ARTWORK BY GILBERT LEWIS.
Gilbert Lewis
Gilbert Lewis  is a figurative painter focused on documenting the queer male experience. Though much of his career was spent on portraiture of young men in his local Philadelphia, his consistent involvement in Philly's queer scene and his work as an art therapist at a local nursing home also endeared Lewis to his greater community.
Originally from Virginia, Lewis first moved to Philadelphia in 1963 to study at the Pennsylvania Academy of Fine Arts, and later the Philadelphia College of Art. He was also awarded the prestigious William Emlen Cresson Memorial Travel Scholarship in 1967, which he used to travel to Italy and study the works of 14th century Sienese painters and the artists of the Florentine Renaissance. Through this education, Lewis honed his skills as a painter of watercolor and gouache. These earlier years also saw Lewis become a fixture of his Philadelphia community and find his niche painting young queer men and elders.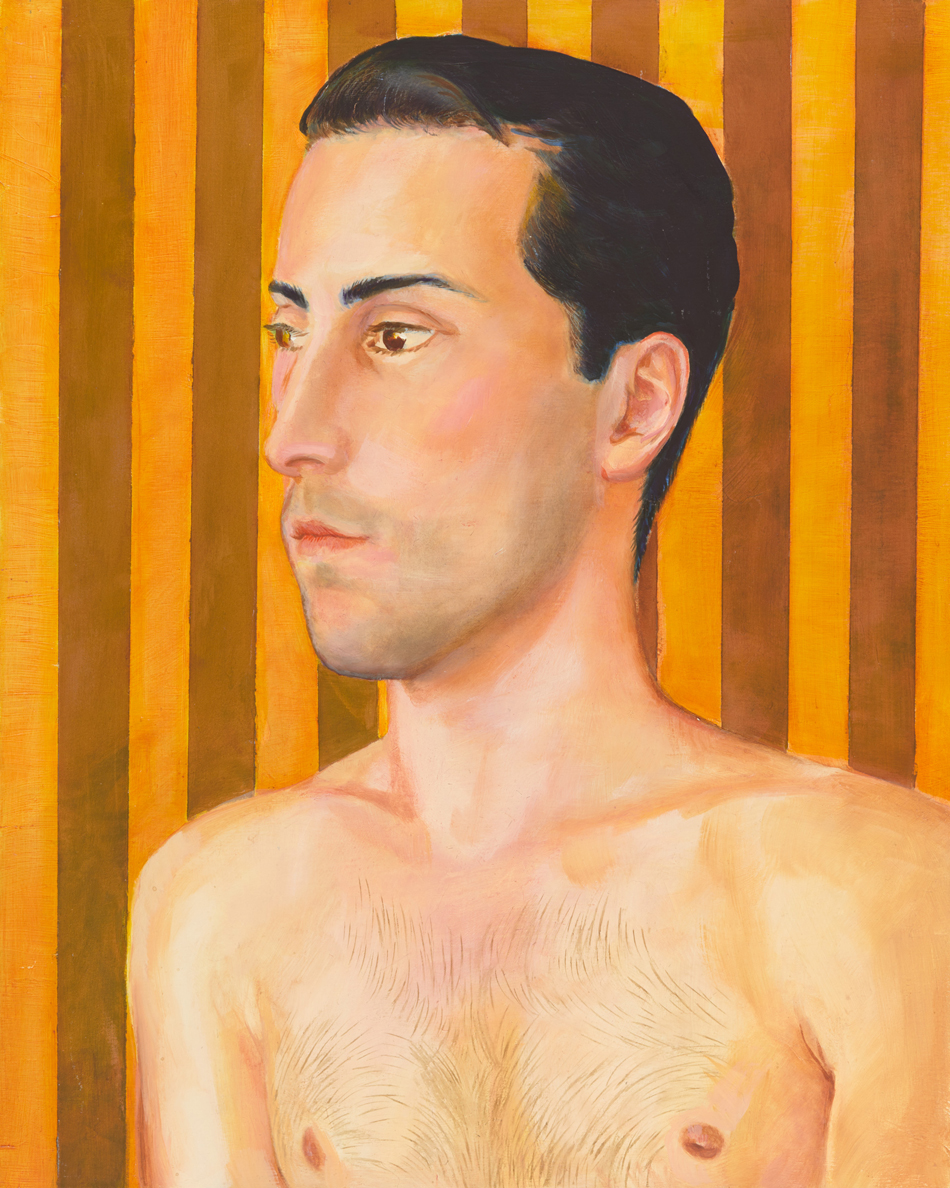 Lewis, Untitled (Striped Portrait), c.2000.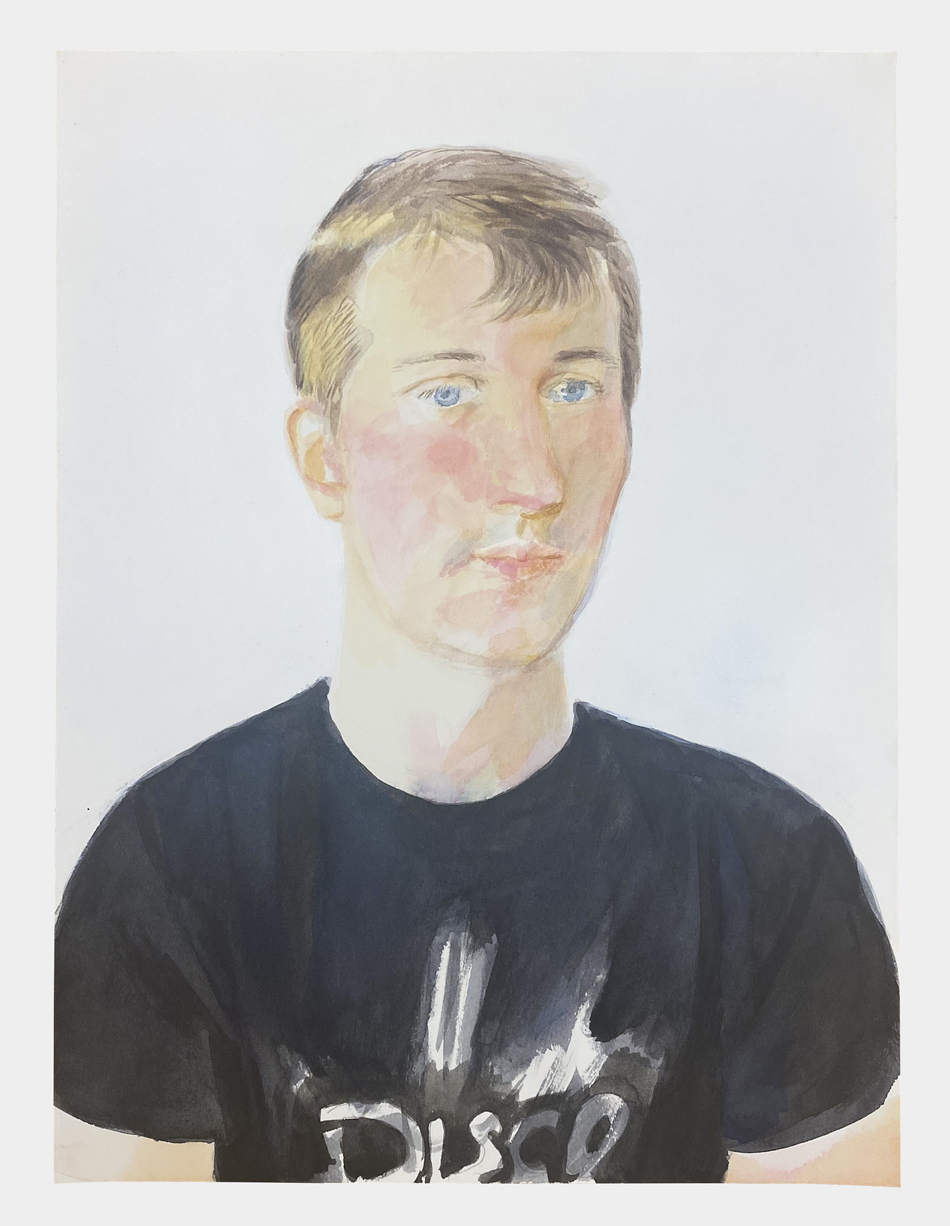 Untitled (Young Man in Disco Shirt), c. 2000.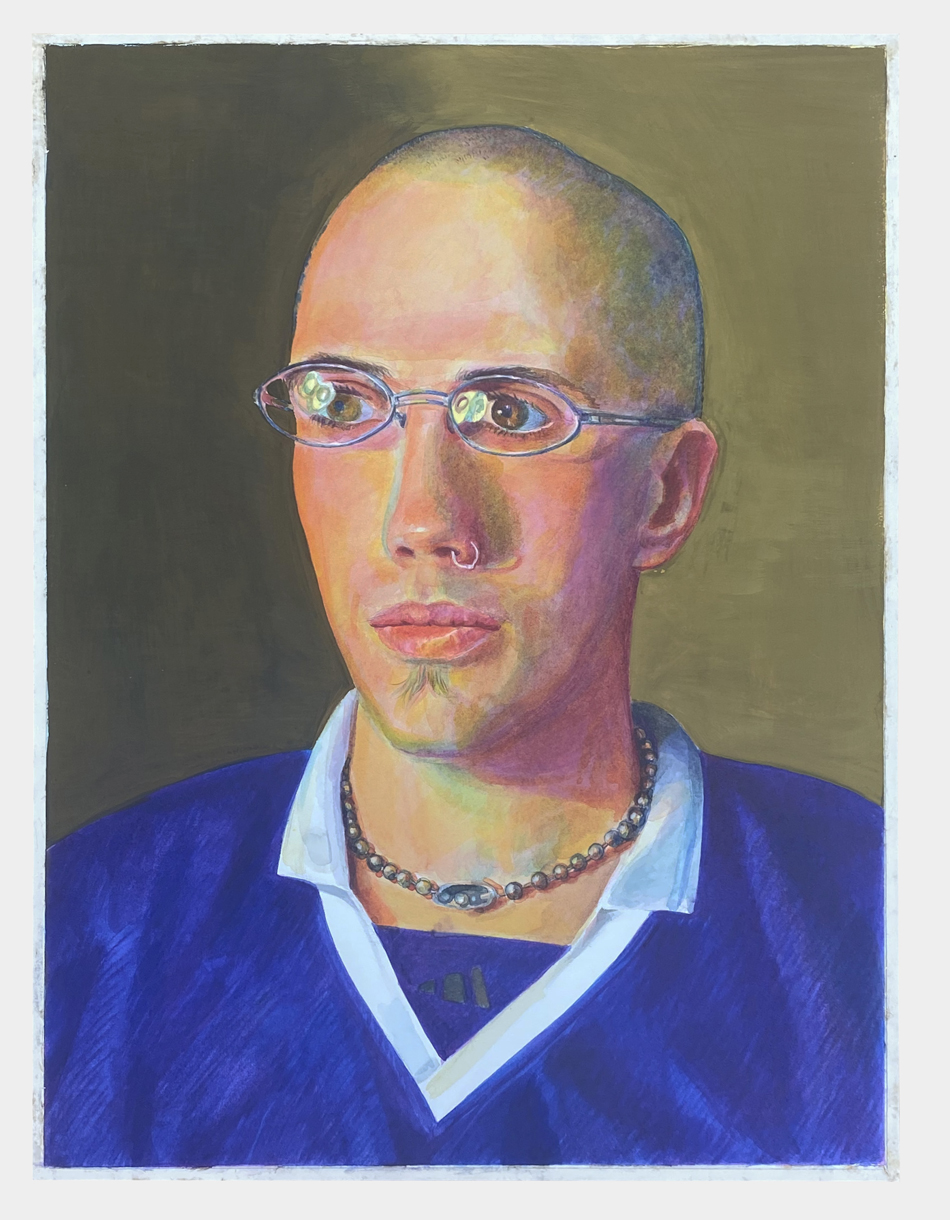 Untitled (Young Man with Nose Ring), c. 2000.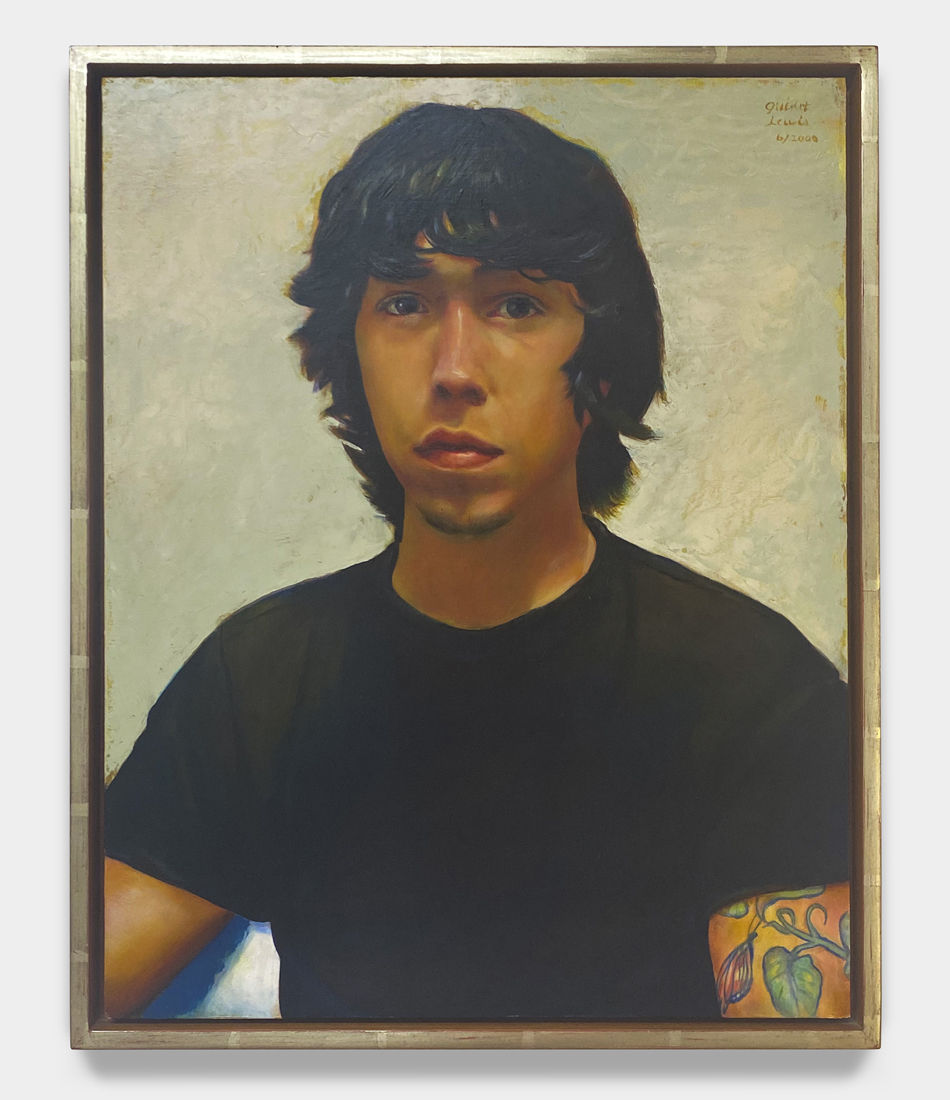 Lewis, Portrait, 2000.
Lewis' experience as a mainstay of Philadelphia's queer community was reflected in his portraiture. The network of friends and acquaintances that he built in the city regularly sat for his portraits and were encouraged by Lewis to bring their favorite cassette tapes or CDs to play while he worked. Over the 20 years Lewis spent working as an art therapist in a nursing home, he invited many of the home's geriatric residents to sit for his portraits as well.
Kapp Kapp gallery, which hosted an exhibition of Lewis's work in 2020, said of the artist's singular style that "despite a planar flatness, which cordons the sitter off in the space of his own interior world, there is a temporal depth to each portrait that is plumbable. Lewis took great care to paint in detail any identifying features of his sitters whether a tattoo, earring, shade of hair dye, or a personal item of clothing, which convey the private history of a stylistic decision made by the sitter in lieu of the artist."
In 2020, reflecting on Lewis's now half-century-long career, four Philadelphia museums and galleries — the Woodmere Museum, the William Way Center, Kapp Kapp gallery, and the Pennsylvania Academy of Fine Arts — planned to coordinate simultaneous exhibitions of Lewis's work. Unfortunately, these plans were complicated by the COVID-19 pandemic. While the efforts to coordinate these exhibitions' timing ultimately didn't come to fruition, all of the galleries and museums showed Lewis's work nonetheless — celebrating both the artist's personal history, and those of his Philadelphia communities.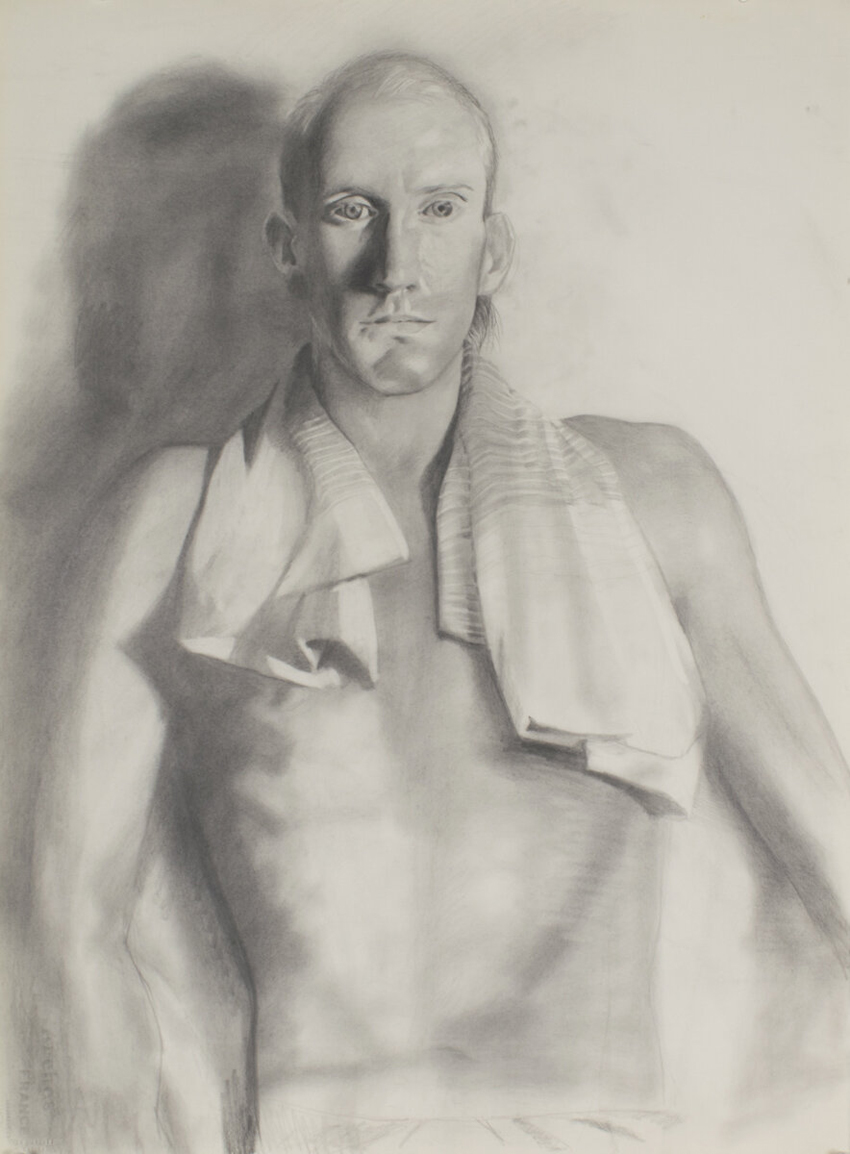 Untitled (Young Man with Towel), c. 1990.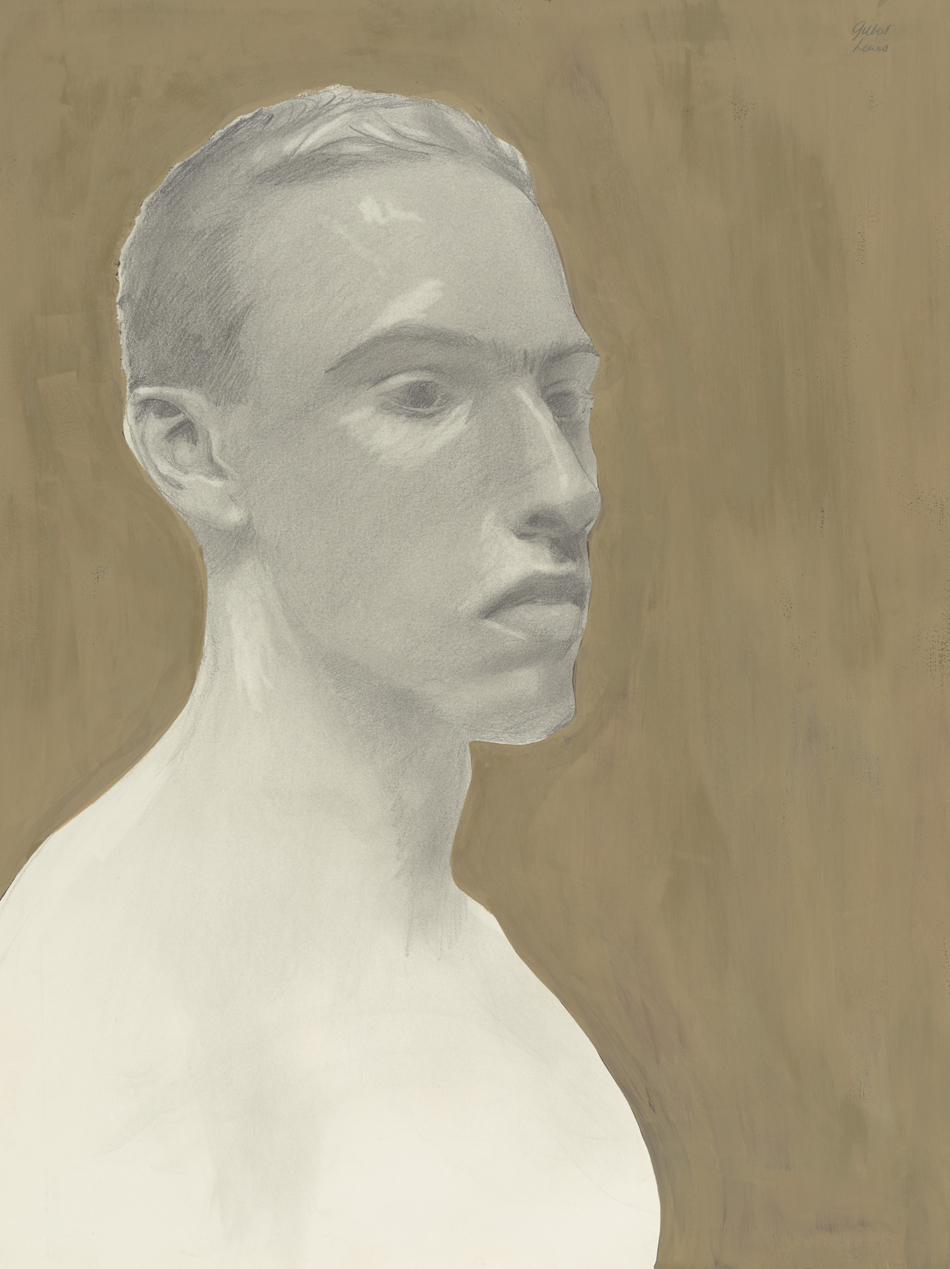 Lewis, Untitled (Green Portrait), c. 1988.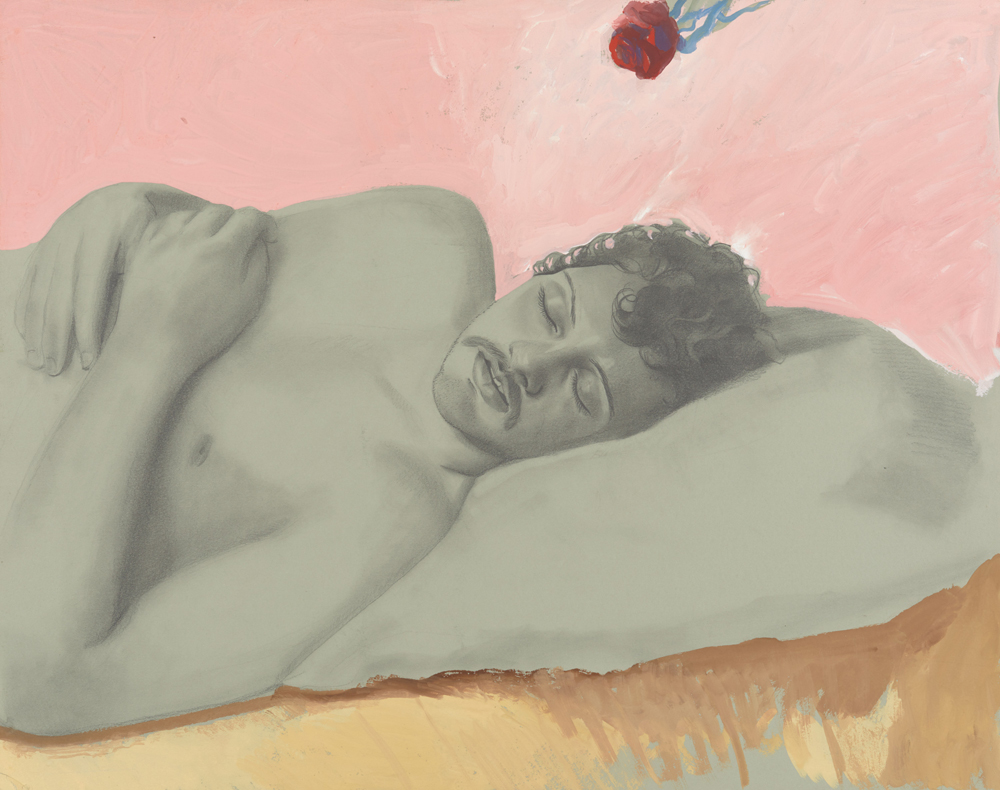 Lewis, Untitled (Rose Portrait), c. 1988.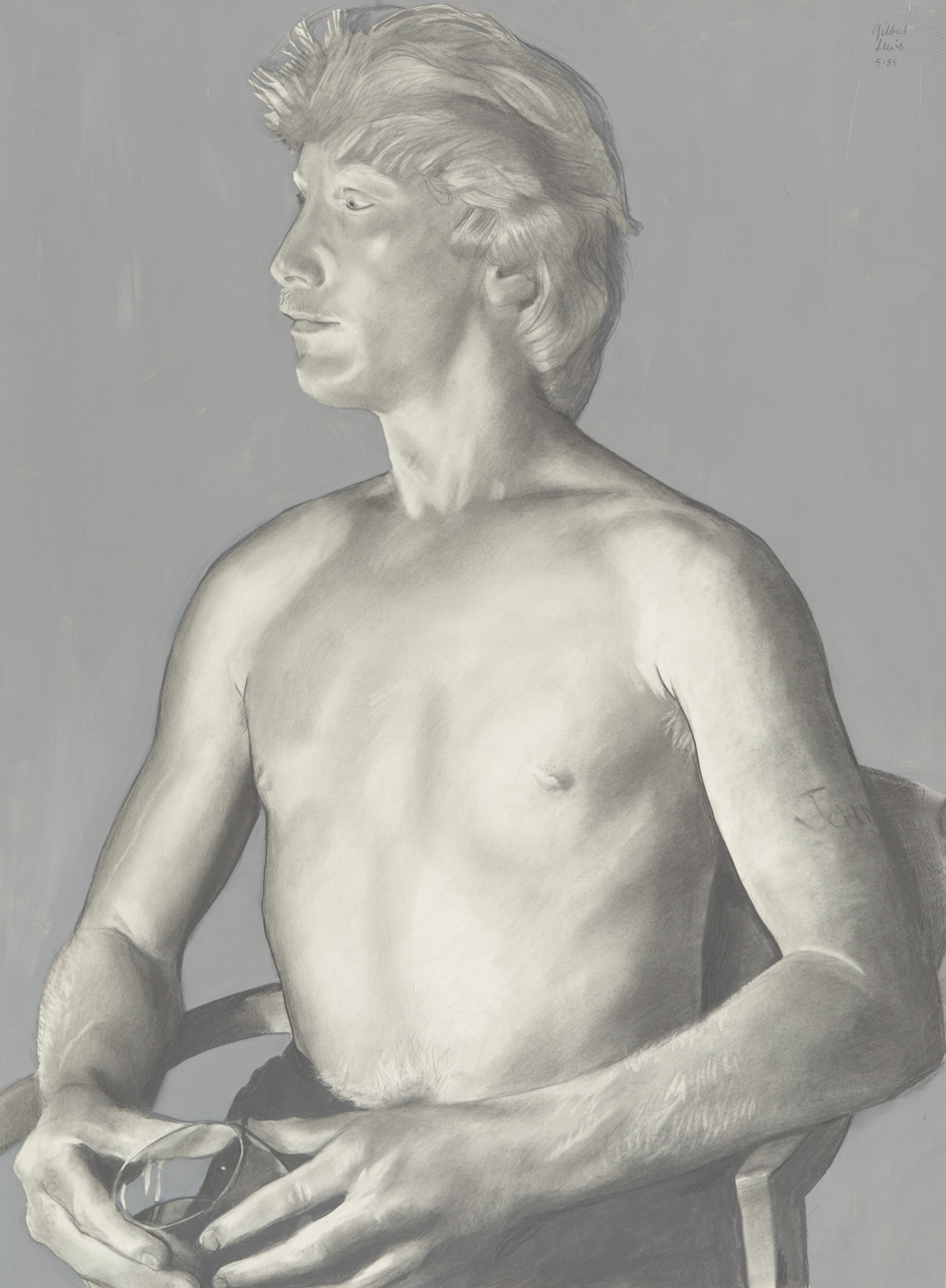 Lewis, Untitled (Grey Portrait), 1985.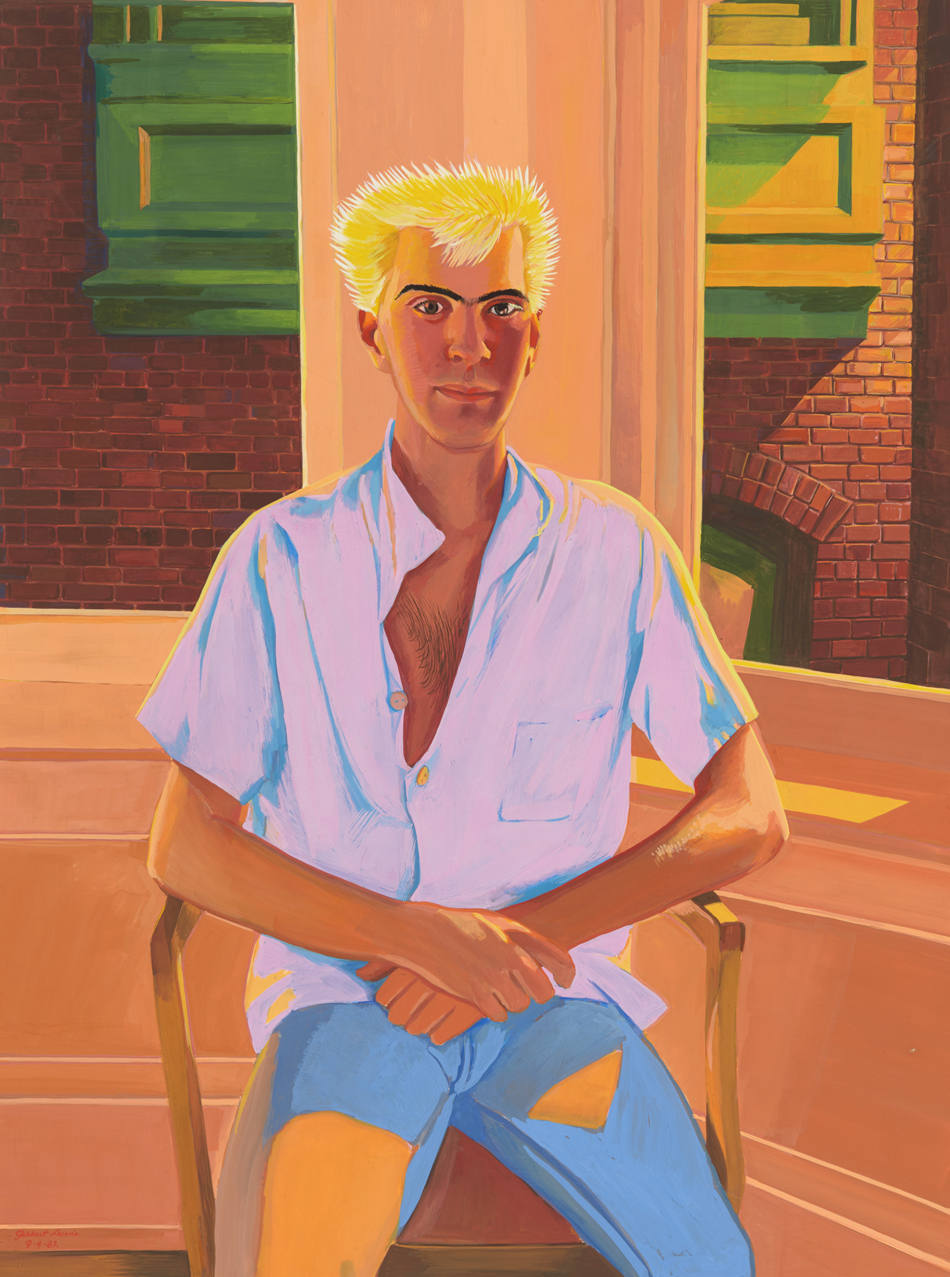 Lewis, Untitled (Technicolor Portrait), 1982.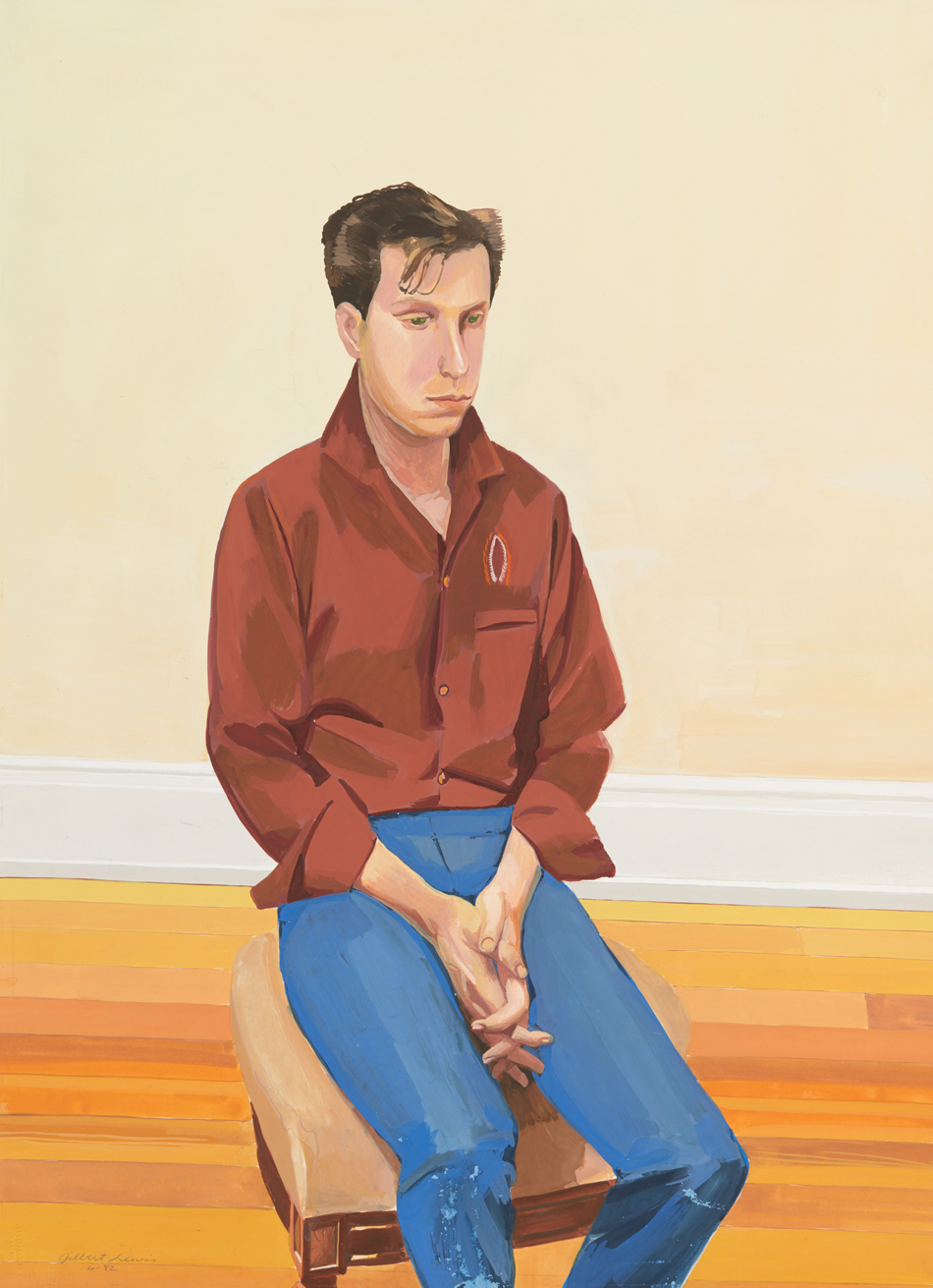 Lewis, Untitled (Brown Hair Portrait), 1982.
See works available by Gilbert Lewis on Platform as part of their October curation. Platform is the newly-launched online marketplace for contemporary art backed by David Zwirner.
All images courtesy of Kapp Kapp gallery and Platform.