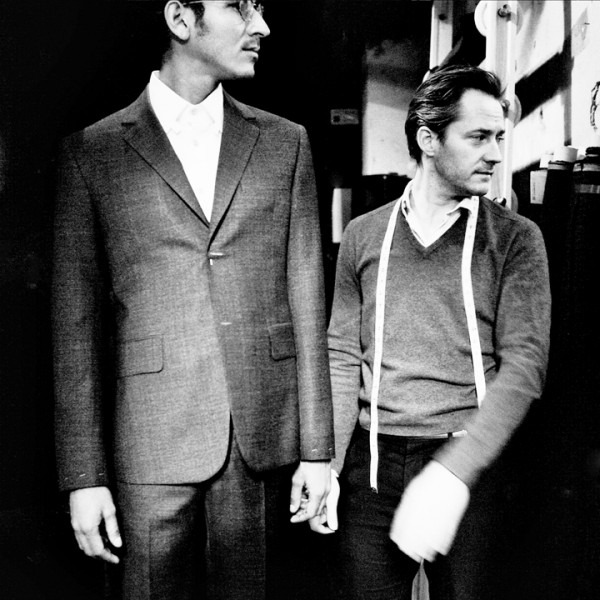 PHOTOGRAPHY BY DANIEL MOSS
Go Custom with your next Suit
GAYLETTER's co-creator gets suited by Paul Marlow
A few months ago I came to the conclusion that I needed a suit that fits me correctly. I've never owned a classic suit that I could wear often without people getting sick of it. Cheap suits don't fit me well (I don't have model proportions) and I also have high standards when it comes to fashion. Unfortunately I can't really afford full price Raf Simons, Jil Sander or Prada at the moment.
I heard from a friend about where to get a great suit, so he introduced me to Paul Marlow at a social event, who's the former Creator and Designer for Loden Dager — and he's now on his own in the custom suit business. As he explained to me "I started making suits 3 ½ years ago, so when we closed Loden Dager, I shifted my focus. I opened the studio last May to receive customers." At Paul Marlow made to measure suits start at $1800 and his custom fabrics are beautiful. "I design five fabrics each season, the rest are sourced from wool mills around the world. Mainly Italy and England. But now and then Scotland and Japan."
I went with Tom to select my fabric, you know this is a big decision, so I really needed to go with someone that I trust — I left with two small samples of fabric and later that day 5 drinks in, I made my final decision. I texted my mother a photo of my selection and she felt strongly about what I chose; she always knows what's right. Paul gave me lots of information about everything I needed to know, his customer service is on point, "once the appointment is set, customers come to me and we talk about the use of the suit, or the occasion for the suit. We talk about fit and details, and then discuss fabrics. The measurement process alone takes around 20 minutes so the first meeting is usually 45 minutes to an hour." 
It doesn't take that long to get a suit, which is perfect, because there's way too many events I need to go to to be waiting on an outfit. "From the time the fabric is available, it is five weeks until the second fitting. And the final alterations are made, usually within a week." I went to two fittings and brought with me photographer Daniel Moss to record this experience on film…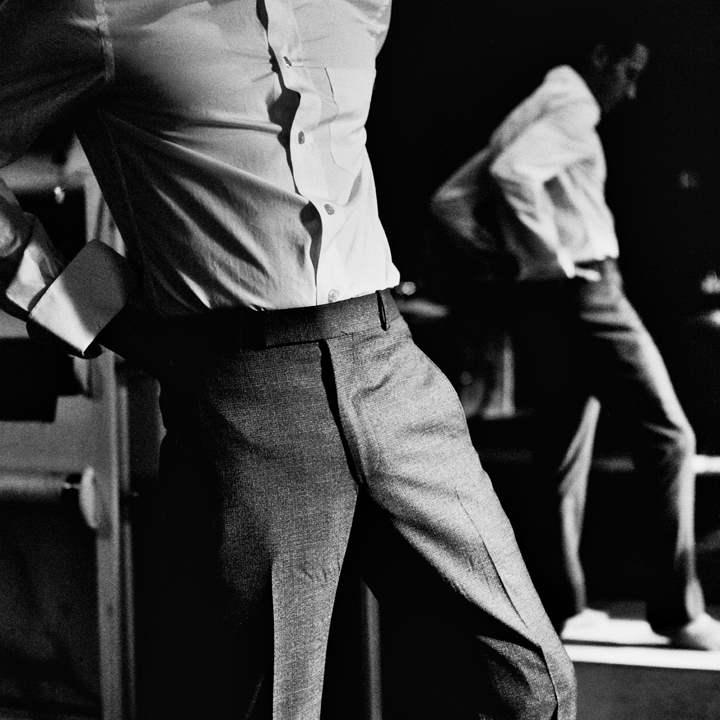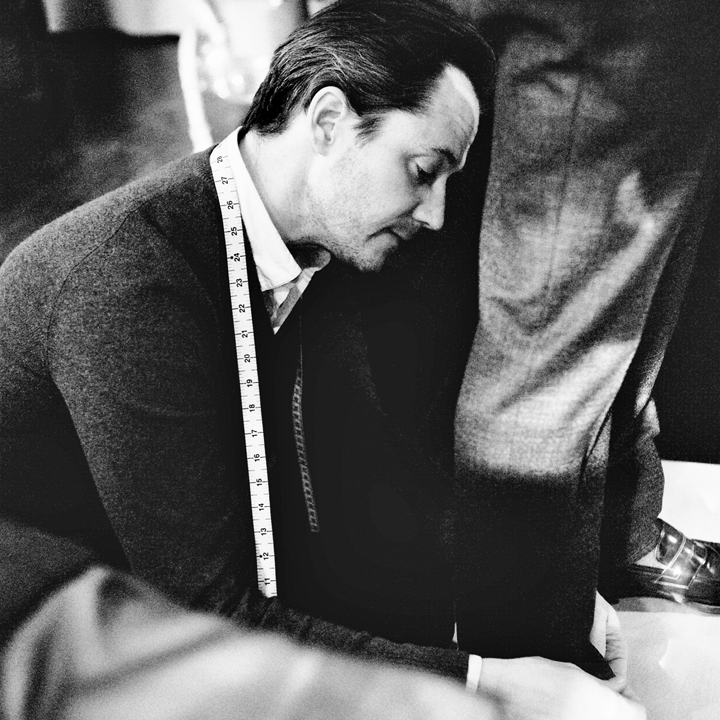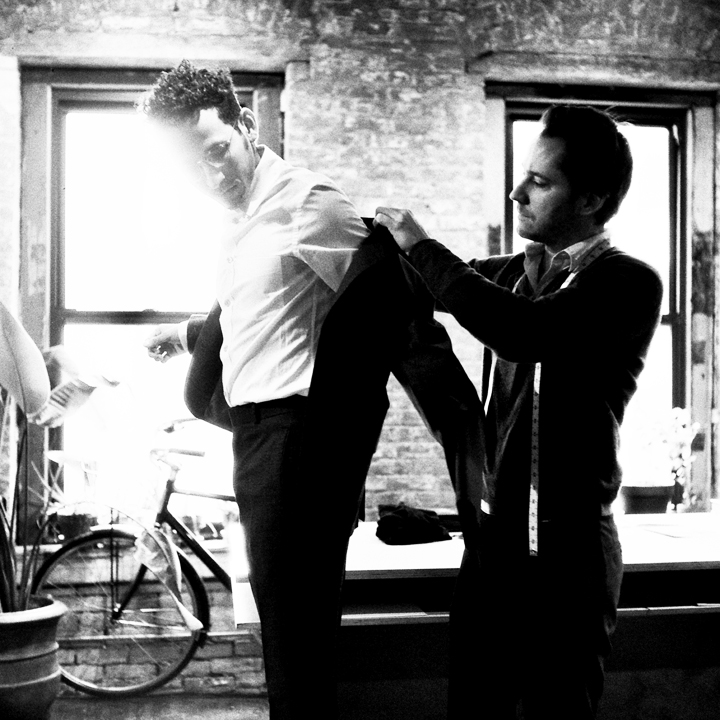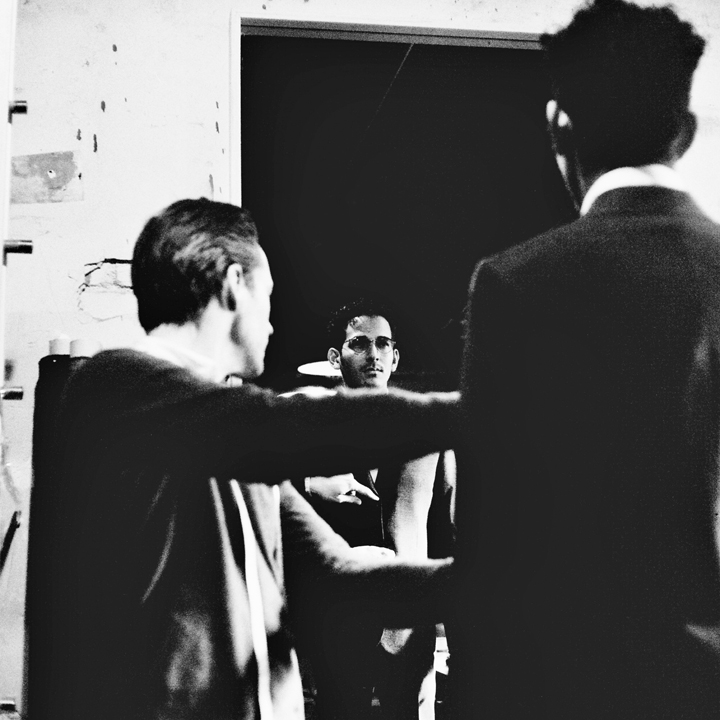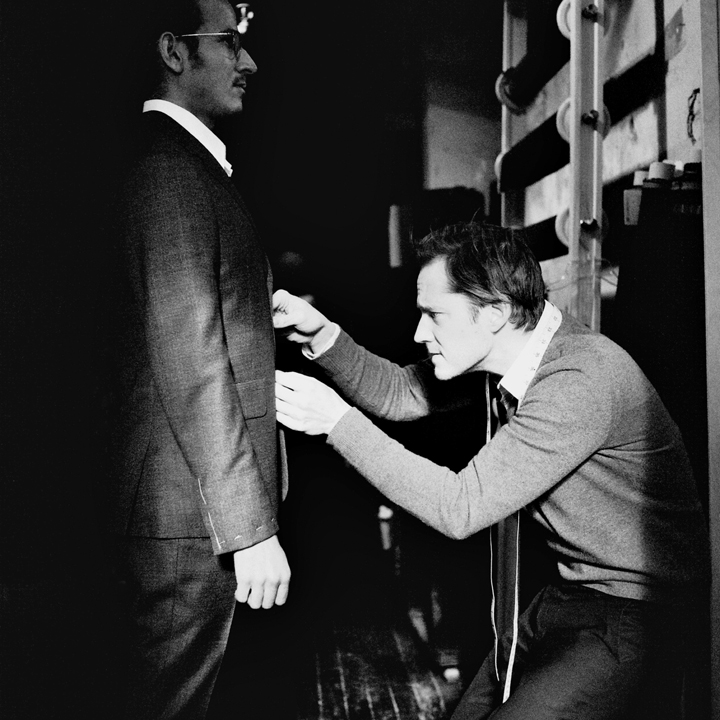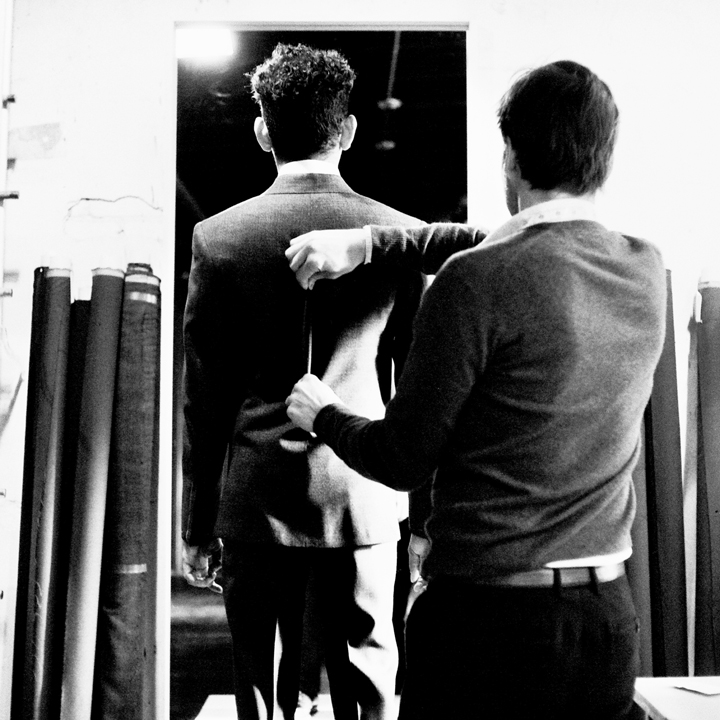 Paul's suits are on the slim side, they are "classic, modern and minimal — The key is in the details and during the fittings we discuss each part of the suit to the specifications of each customer. No two customers have chosen the same details." A few weeks later, I decided to put my suit on and visit a few classic landmarks in NYC. First off, Lincoln Center, where we had to run out quickly because the guard told us that we didn't have a permit and he said it looked like it was a fashion shoot. We managed to casually sneak a few photos anyways…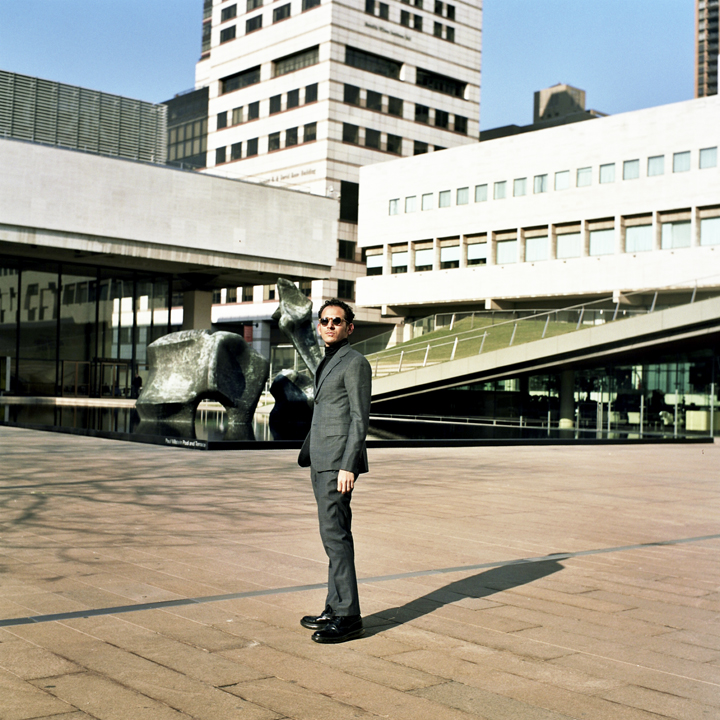 Then we headed to Central Park…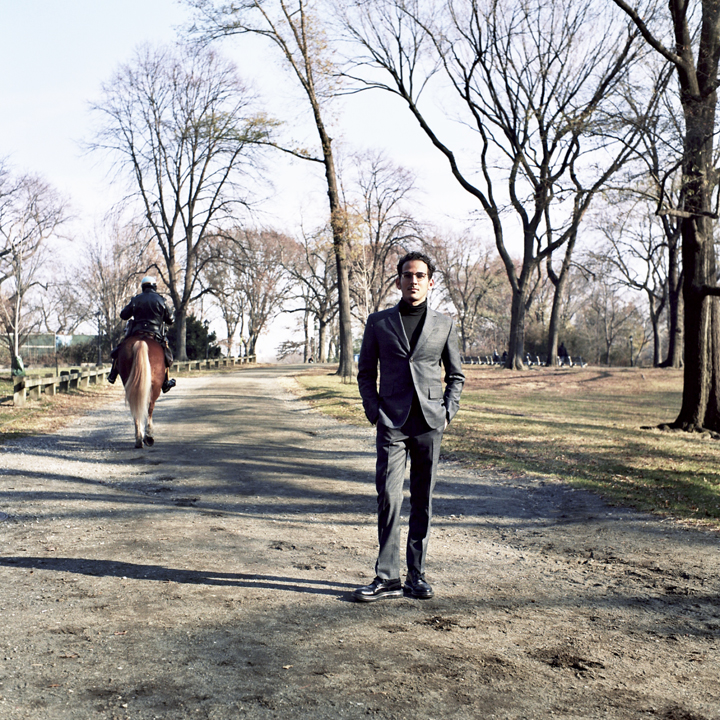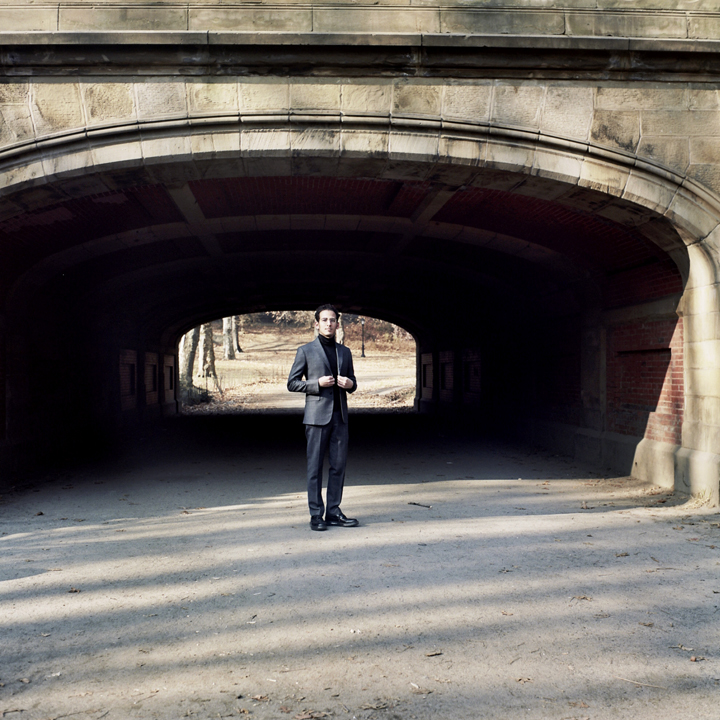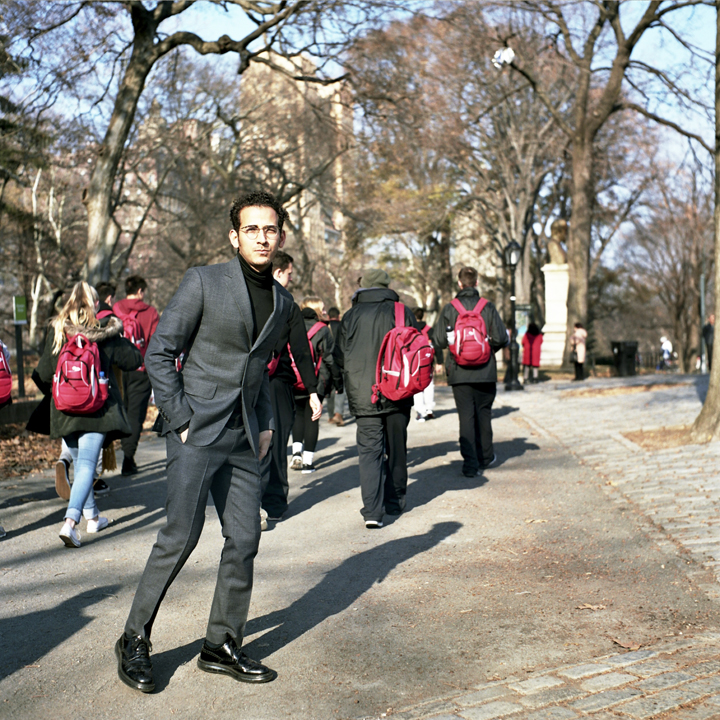 My suit really works with my Prada shoes.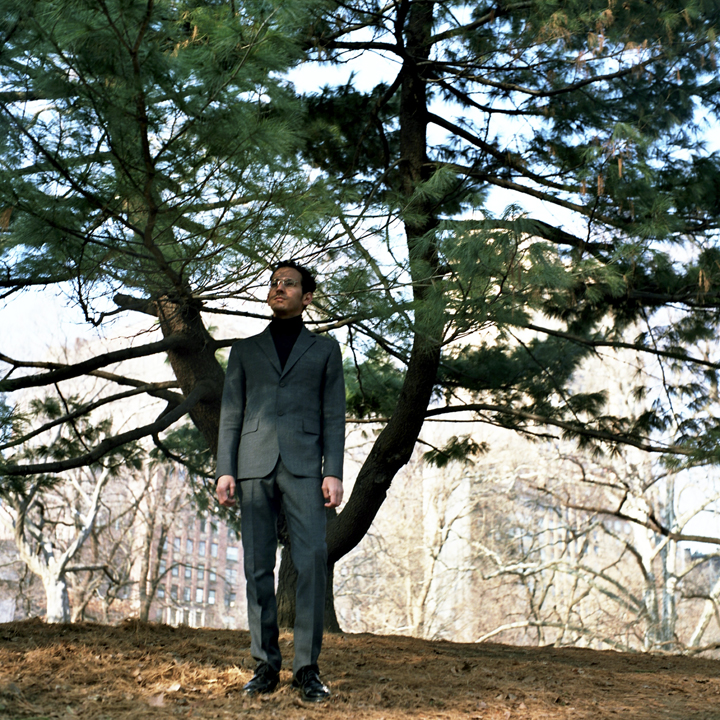 To inquire about a custom suit, email paul@paul-marlow.com or visit the website: paul-marlow.com