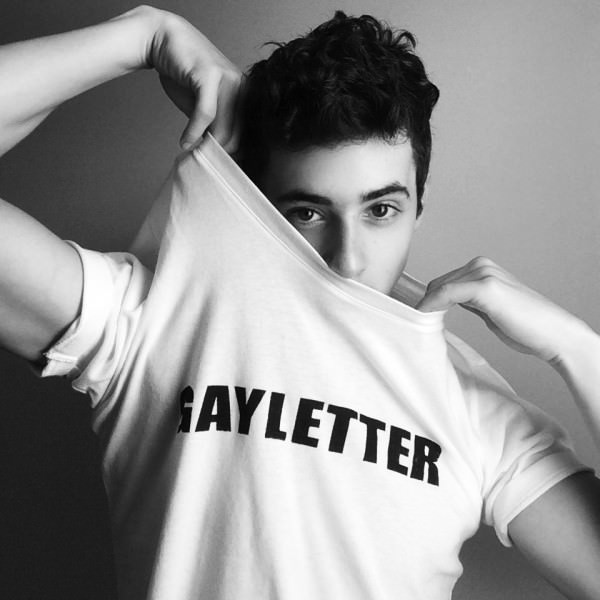 Selfies by Fernando
Hi, Fernando
Fernando is a 23 year old from Uberlandia, Minas Gerais, in Brazil. He is currently in his last year of university studying Advertising and Marketing. He's also a freelance photographer. He would like to study theater in the future because his dream career is to be an actor. Eventually he wants to move to a different city, "maybe Sao Paulo, or Rio or New York City." He has never been with a girl and he told us he's always known that he's gay. At 15 he watched some porn that confirmed to him that he liked boys. He told us that he had sex with a guy for the first time when he was 19, he was his first boyfriend. He lives alone and is single at the moment. He speaks Portuguese, English and a little bit of Spanish.
He doesn't have a specific type when it comes to guys or any age preference, "I like guys, haha" his only preferences is that the guy is taller than him and he has to be "sweet and funny…he has to make me laugh." His favorite body part in others are the legs, "I love guys legs I don't know why and I love big lips
 to kiss…" On himself he likes his eyes, "because they change color, 
sometimes they are very green, bright, sometimes they are darker." His ideal date would be going to the beach with someone, "smoking a lot of pot and eating a lot of pizza…. My favorite thing in a date is to travel together, see new things together
."
He goes to the gym 5 days a week and his beauty secret is drinking lots of water, he keeps it natural — "sometimes I go boxing with my friend." His biggest turn on are boys wearing soccer shorts. He told us that ideally he would be happy having sex all the time. He's always ready! We asked Fernando to take a few selfies wearing our classic GAYLETTER t-shirt, and some pictures without it. He's adorable — we'd would be happy having him around all day long… Have a look.