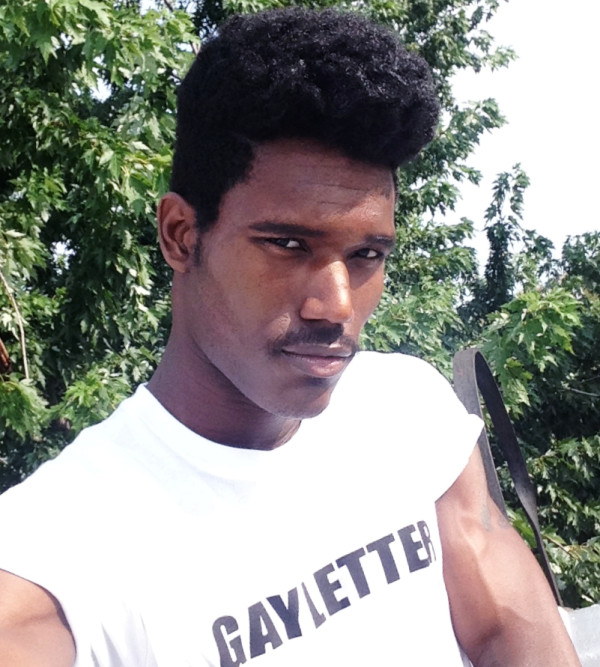 Selfies by Jordan
Hi, Jordan
Jordan is 29-years-old and originally from Southern California. He grew up in Los Angeles in a city called Rancho Cuacamonga. He is now living in Brooklyn, NY. He came to NYC almost 10 years ago to go to performance art school. He describes himself as a vocalist and performance artist. He realized he liked boys when he was in High School… "I had a really good friend, who is straight and was like a brother to me. I never felt anything romantic towards him but one night we went out for fast food and he acted like he was my boyfriend and pretended to pick a fight with me. I was so embarrassed and wouldn't play along. I went home that night and was like, oh…." Sounds sweet.
For those of you that want a piece of Jordan, he's not single, he has been dating a guy for a few months — they don't live together, but they see each other often since they live close by. Jordan is a romantic boy when it comes to the perfect date, "I like romantics — Not sorry about that — sunsets, walks around the city and conversations… But the perfect date is probably a trip somewhere. Camping or maybe Montreal…that place is incredible. It's only 6 or 7 hours from NYC on a bus and there's a million things to do from art, to nature, to nightlife, to extreme nightlife."  His go-to cocktail is whiskey on the rocks. He keeps in good shape by doing cardio, lots of dancing, "never lifting too heavy…"
His favorite part of a man is his face, "a good face is a good face." When it comes to his body he likes his height, "It's not at all average," and his lips "I like that my lips are a bit thin. I used to wish I had more pronounced lips but then I had my first real kiss and realized that they're just fine."  He told us that one of the things that really turns him on in a boy is a good sense of humor, "make me laugh and I'm bound to want to know more about you." Things that make him happy "laughing with friends — like, laughing to tears, pop concerts, good story telling…" When it's time for Jordan to go to sleep he told us, "I actually prefer briefs but every now and then I like how my comforter feels wearing nothing." 
We asked Jordan to take a few selfies wearing our GAYLETTER Classic T-shirt, below is what he sent to us from Brooklyn — We are really into that hair!