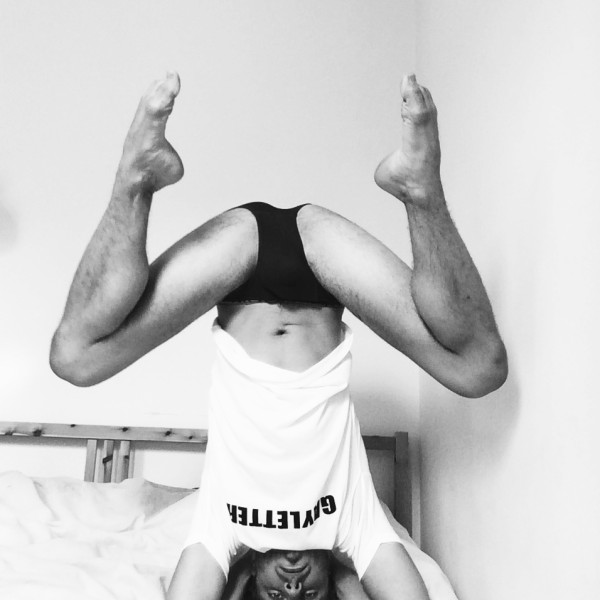 SELFIES BY MARK
Hi, Mark
Mark is a 24 year old movement artist, teacher and fitness trainer. He grew up in the small town of Raymond, Wisconsin, doing local theatre. He kissed a fellow thespian in his community for the first time when he was 14. "I remember my heart beating so fast. We snuck into one of the wings and hooked up during the show." Chances are, the show, him and this boy were putting on backstage, was more entertaining than the one people had paid for. "It's so interesting to look back and think of how curious we were about it all, and how secretive it needed to be." According to Mark, this man has since continued to live his life as straight…
Mark's idea of happiness is "Seeing good people spreading light in whatever way they manifest it. Seeing myself and others make good choices. Seeing equality and love." Doesn't that sound sweet? You can also make him happy by serving him a cosmopolitan, "as long as it's light and pink," or a gin and tonic.
His ideal date is one he doesn't need to plan. "I didn't really date in high school, I was too focused on developing in other areas both academically and artistically." This still seems true. Mark is a busy boy, exercising about 6 times a week, with varying workouts from SLT, crossfit, dance and other high intensity interval training. It's no wonder he has that body. "I'd love to meet a man and not have any idea what we're doing, I make so many decisions every day that it'd be so sexy and calming to have someone take over the plan making and say 'I got it.'" 
On himself, he loves his own legs and feet. "They're such drivers for the work that I create, so I can't help but appreciate and love them." On other guys he likes eyes, "It's a good gauge of honesty and helps me to see them on a deeper level. The eyes tell me if a guy is interested in my ass, or in me." But then again they are both great things. When it's time for Mark to go to bed… "I sleep naked because I hate feeling restricted."
Mark took some time out of his busy schedule to take some photos in our Classic GAYLETTER t-shirt. Check them out!